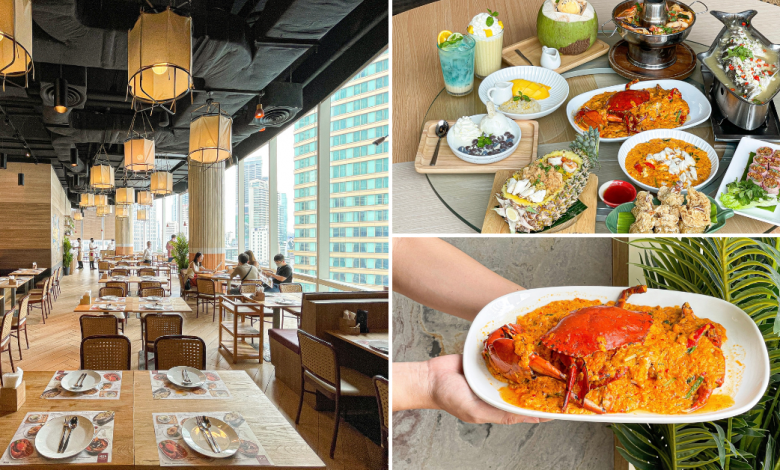 The Land of Smiles is home to some of the best cuisines, and people would travel abroad from all around the world just to savour the authentic taste of Thai flavours. Krung Thep Maha Nakhon, aka Bangkok, is booming with Thai restaurants. Couldn't decide which to try out within your short trip? Head over to one of our favourite spots for authentic Thai cuisine, Savoey Restaurant Terminal 21 Asok, a household name for 50 years! 
Savoey Restaurant Terminal 21 Asok Offers Some of The Best Thai Cuisine In Bangkok Since 1972: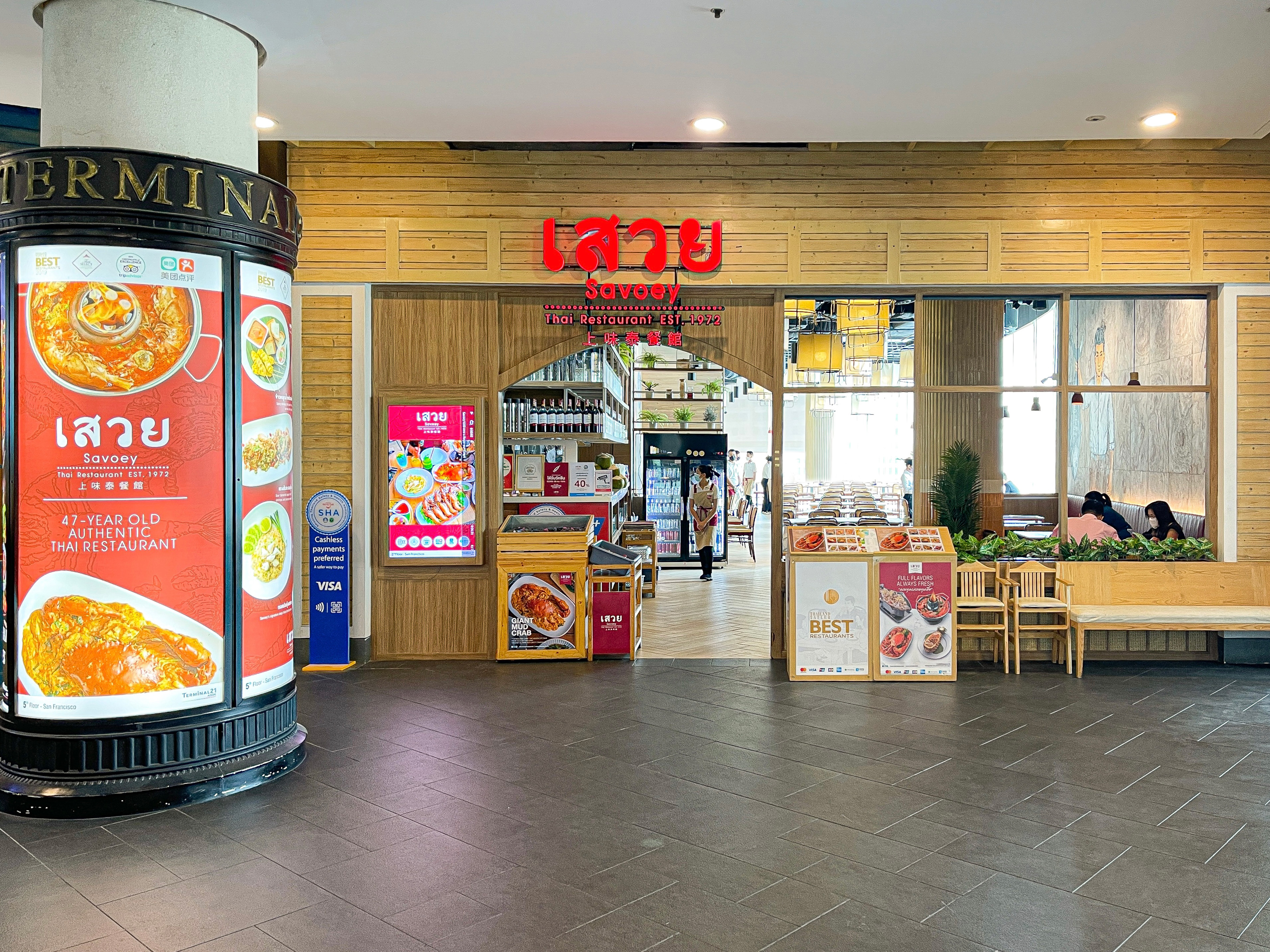 A long-established name with 50 years of culinary experience in the industry, Savoey Restaurant is favoured by many people, including Thais. Conveniently located within Terminal 21 Shopping Mall, the restaurant offers over 100 nostalgic and welcoming Thai dishes.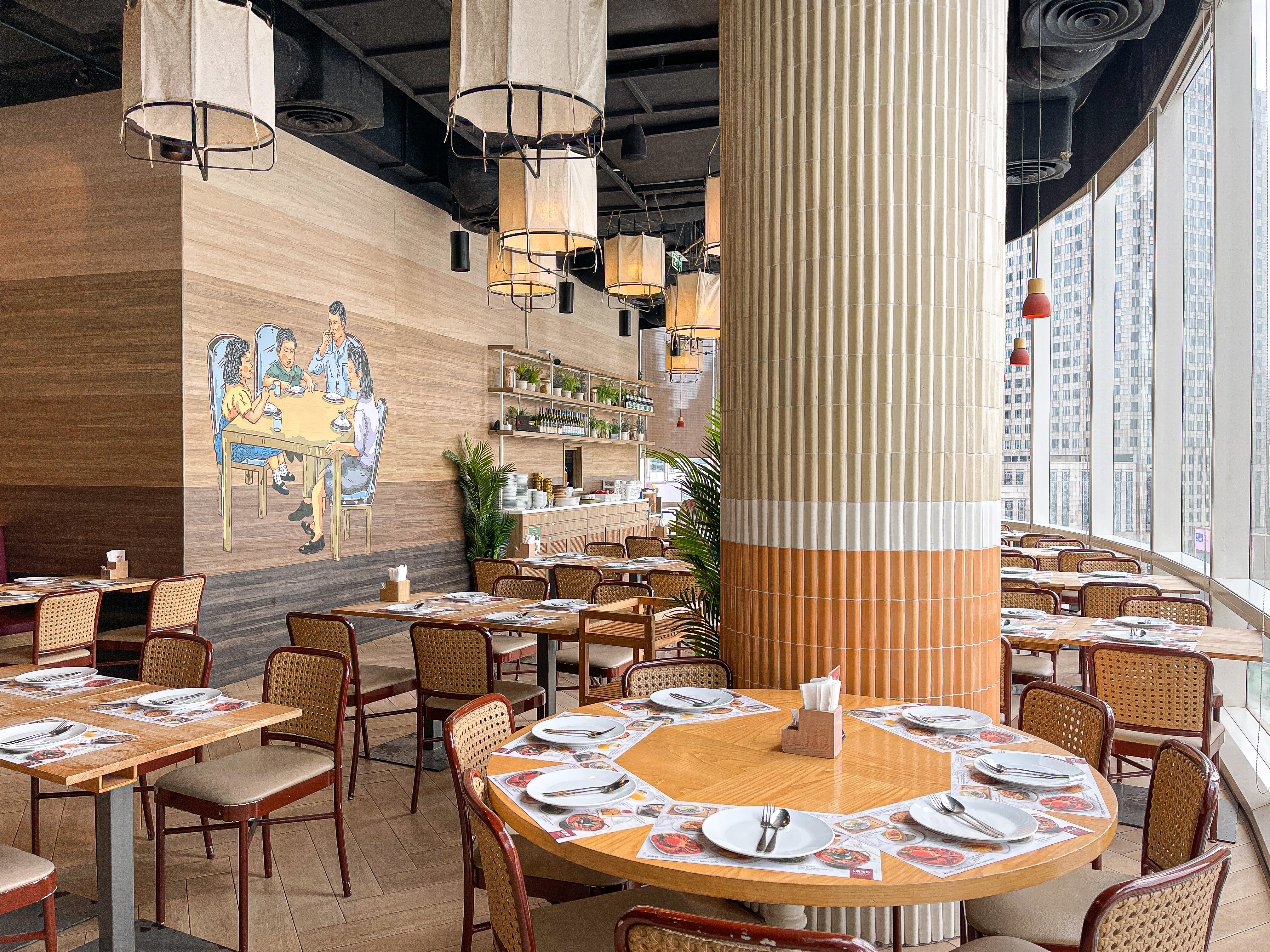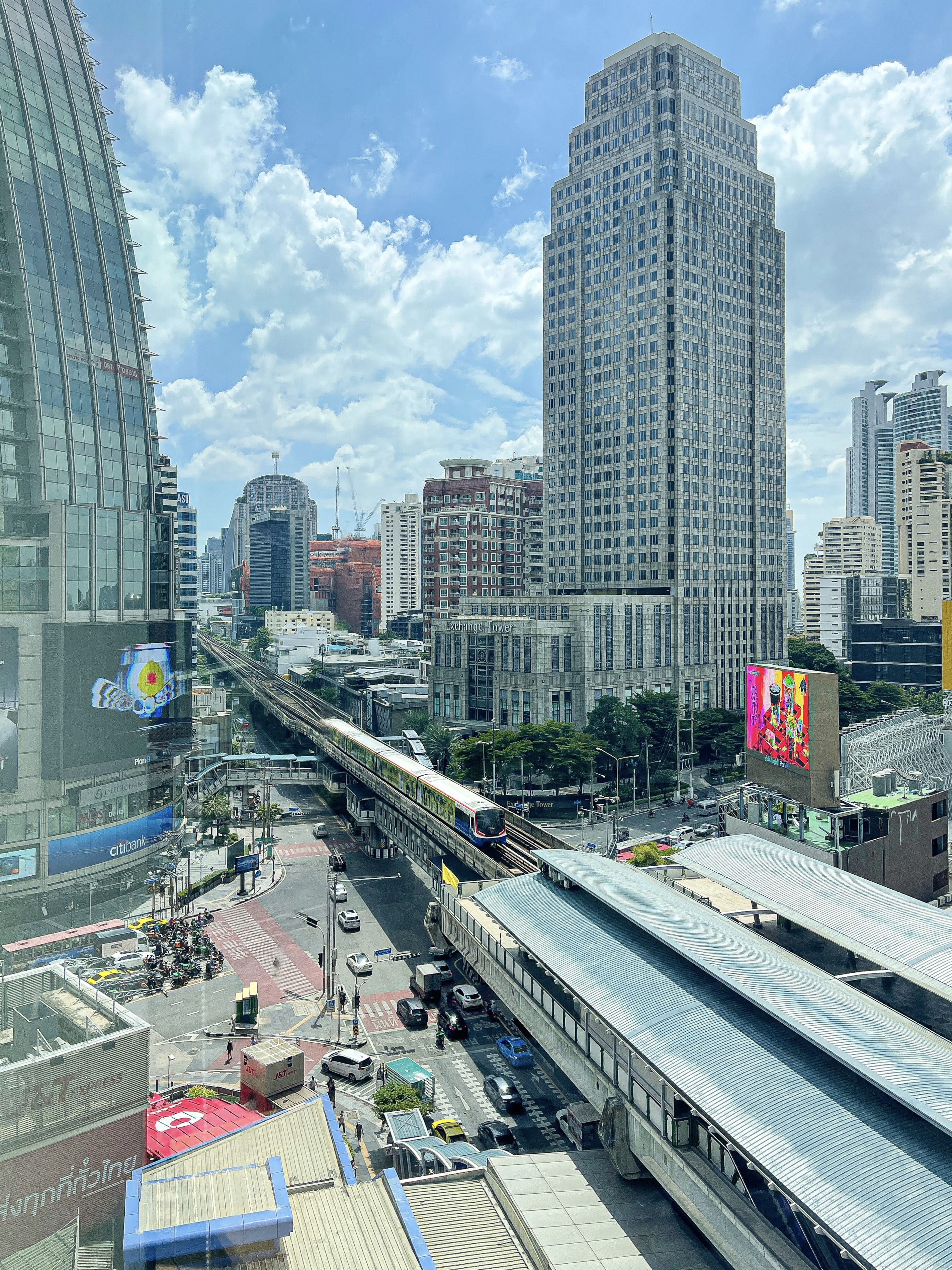 Step inside and you'll be surprised by its contemporary yet cozy ambiance. Tip: Get a seat by the floor-to-ceiling window for a panoramic Bangkok city view. We got to try out some of their bestselling dishes, including desserts and oh boy, they were a treat for the eyes and palate!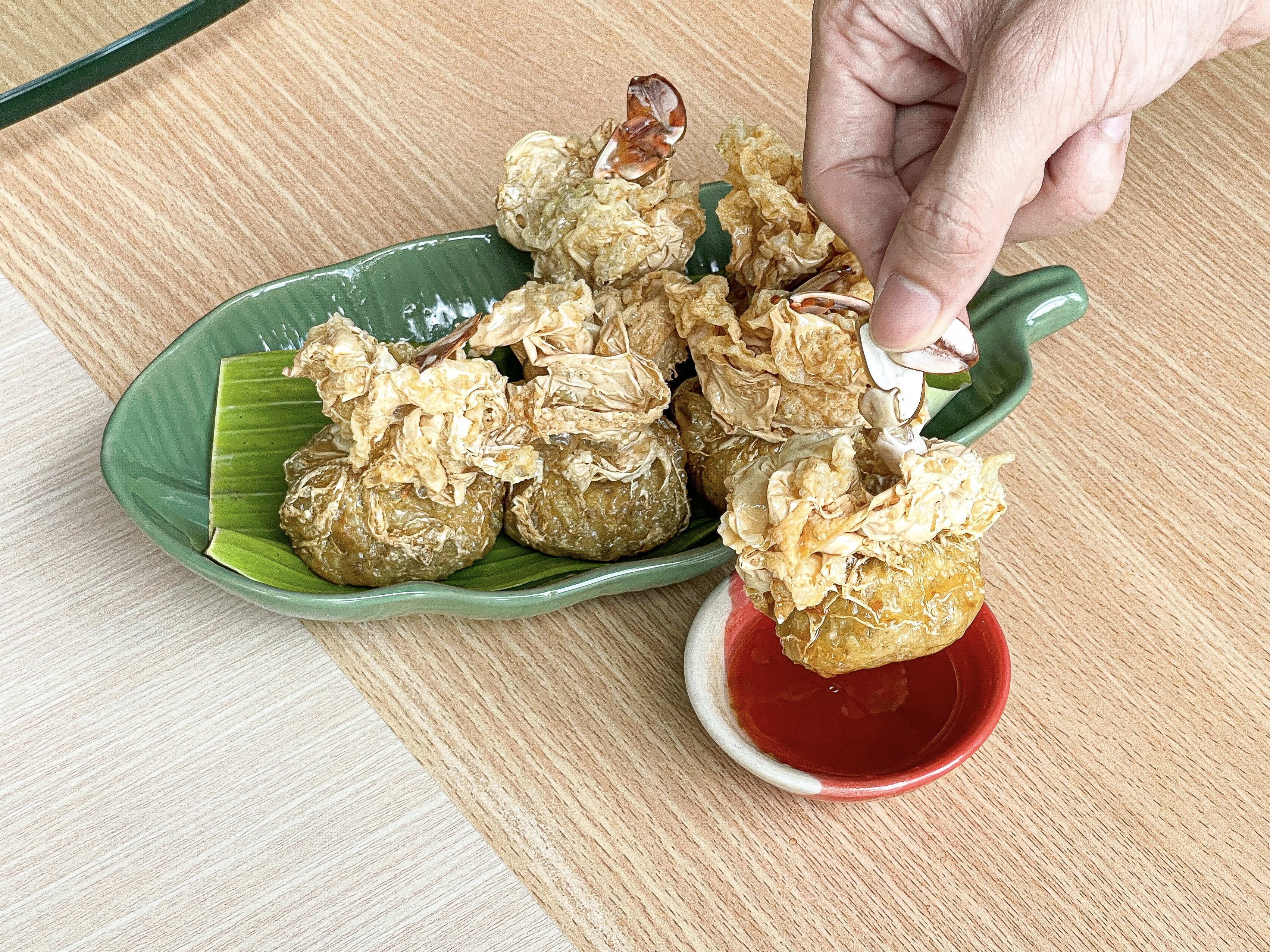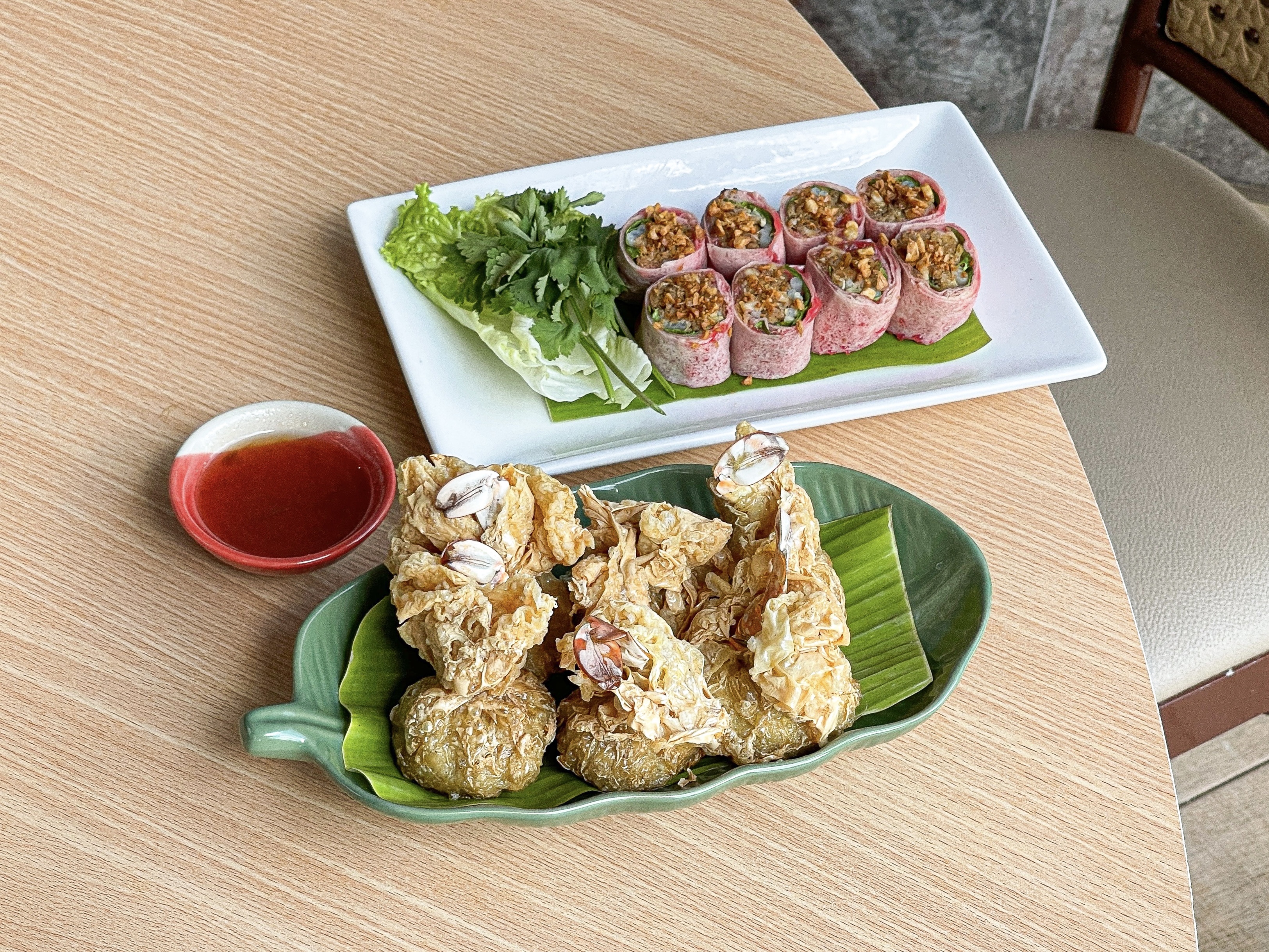 For starters, we had the Deep-Fried Jumbo Crabmeat (360Baht). Fresh, generous crabmeat wrapped in beancurd skin and deep-fried to perfection, every bite is so crispy, bursting with seafood liquid. If you prefer something lighter on your palate to begin with, then go for Savoey's Signature Fresh Spring Rolls (160Baht). They're refreshing and crisp, great for sharing.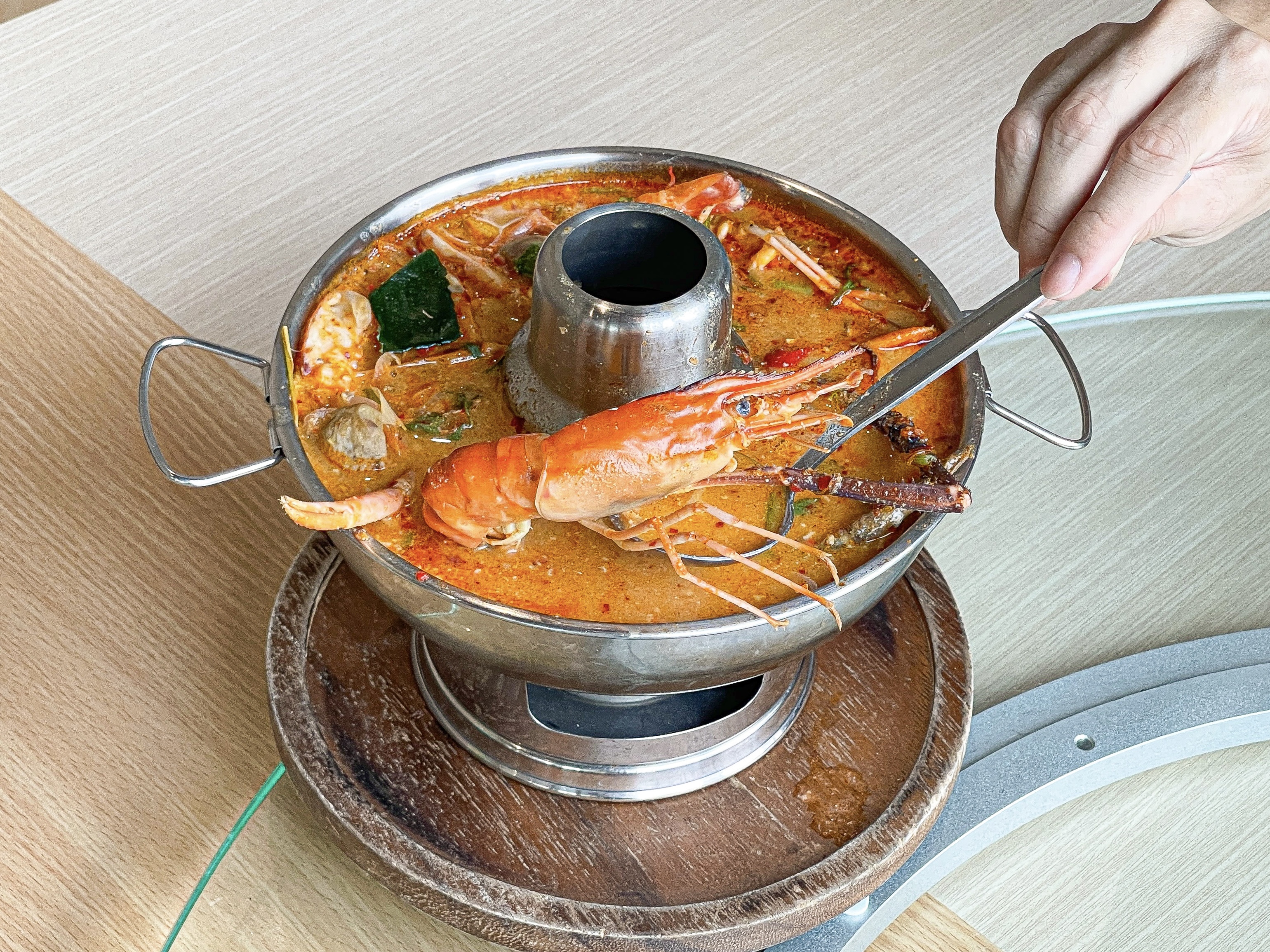 Moving into mains, where we took the most amazing seafood ride. They say your trip to Bangkok isn't complete without having the "national dish" of Thailand, and this Tom Yum Goong with River Prawns (from 380Baht) has the perfect balance of hot and sour. It's savoury, tangy and with a hint of seafood taste, paired along with fresh jumbo-sized river prawns.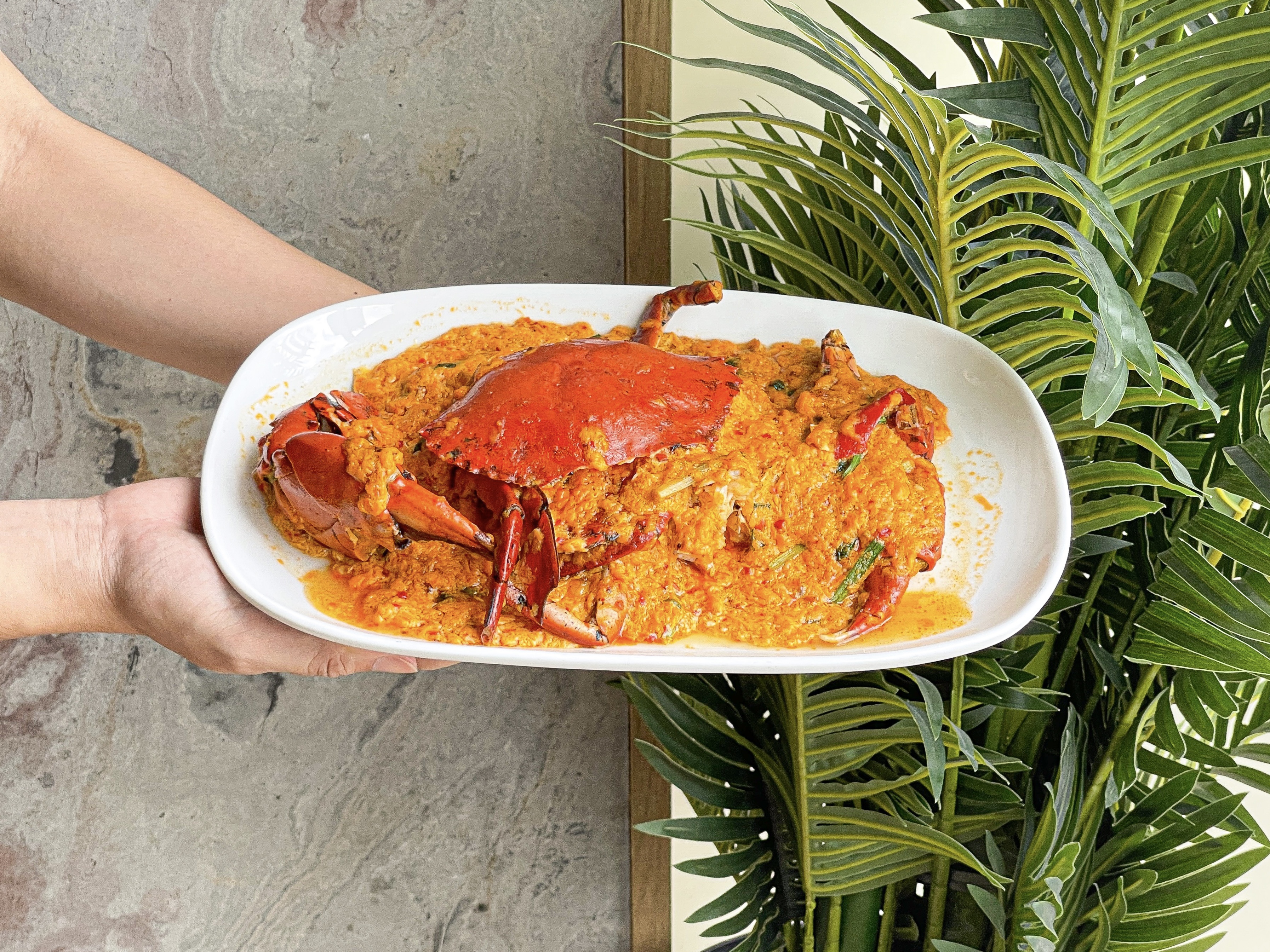 Savoey's signature dish is no doubt their Stir-Fried Mud Crab in Yellow Curry Sauce (230Baht/100g). The curry texture is so creamy and eggy, sweet and savoury. The crab soaks up all the flavours, making it extra succulent, what a claw-some dish! If you don't like to get your hands dirty, then go for the Stir-Fried Jumbo Crabmeat in Yellow Curry Sauce (520Baht), both taste very similar, this is just a de-shelled version.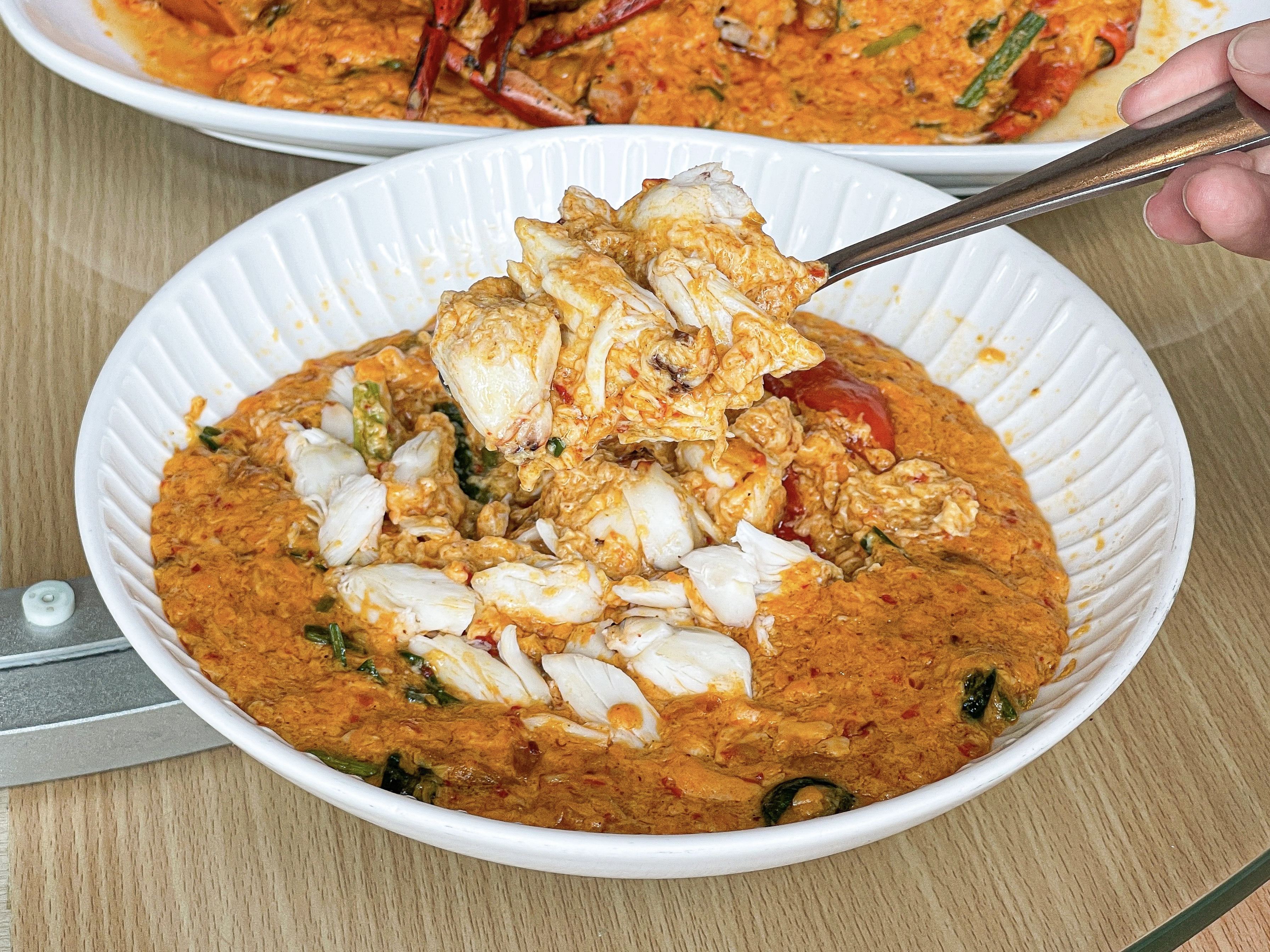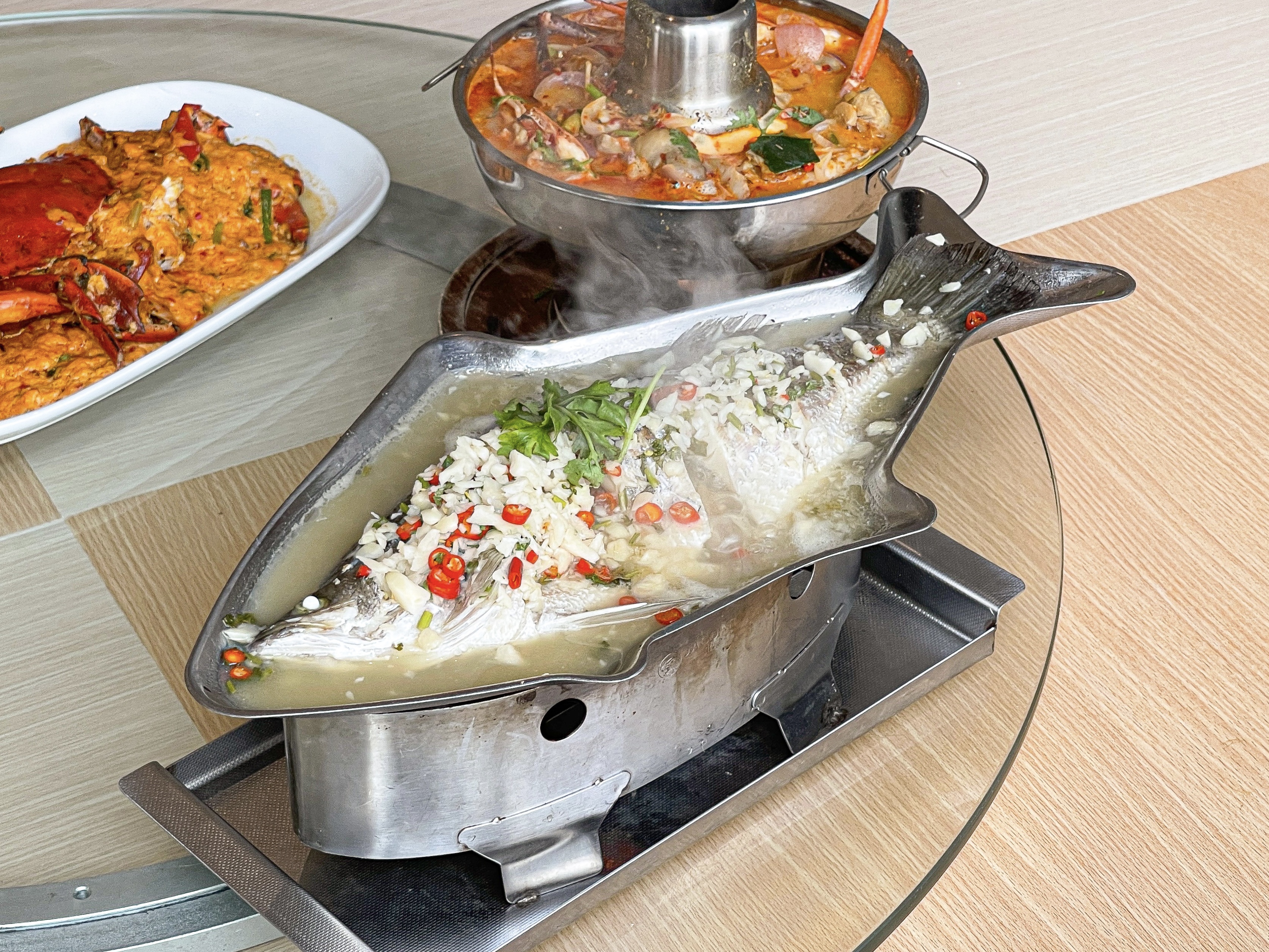 Their Steamed Sea Bass with Lime and Chili is hands down our favourite! The flesh is so fresh and bouncy, paired with hot and sour broth that packs a punch. It's really appetising, especially if soury flavours are your thing.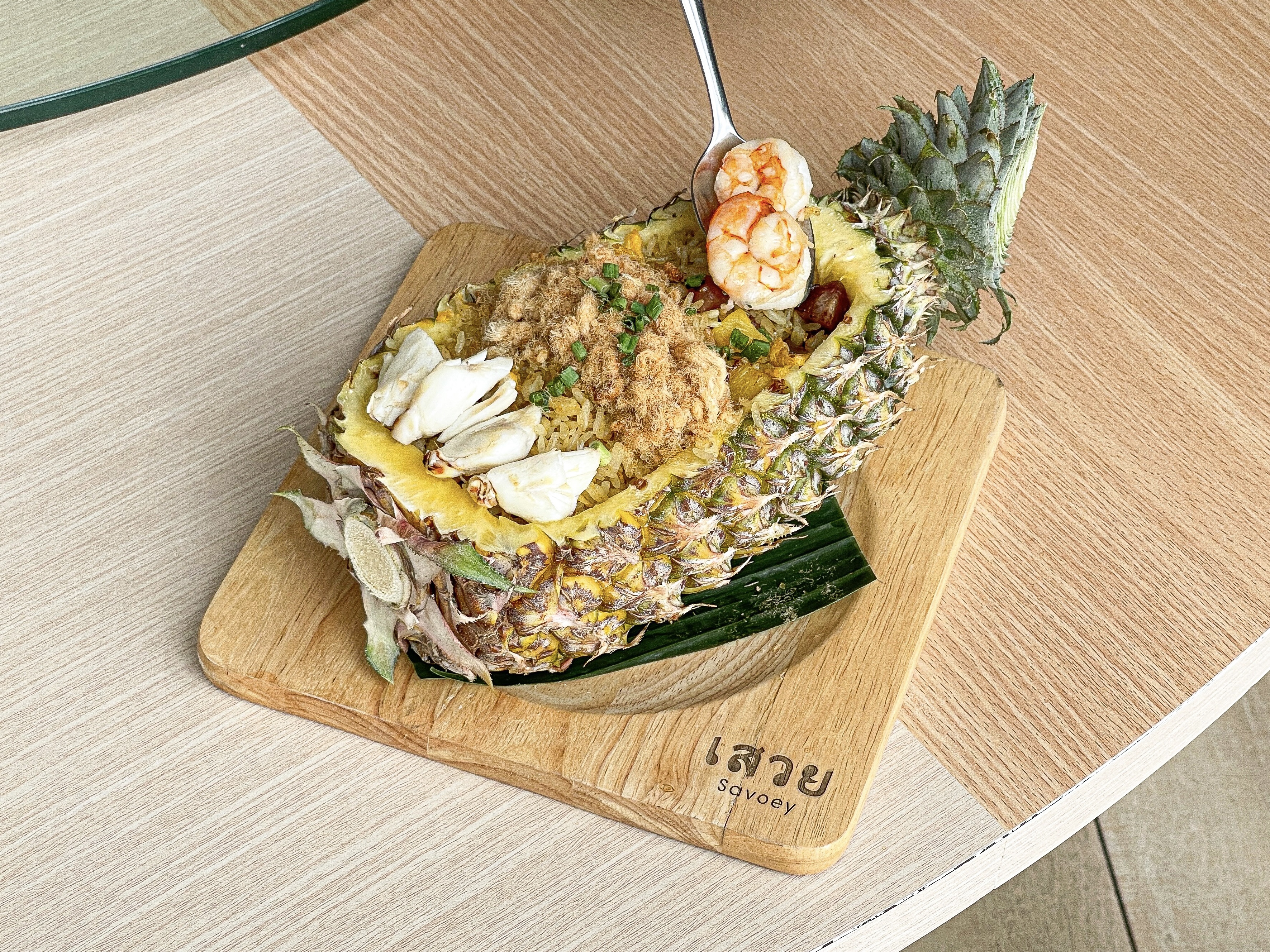 Pair your seafood dishes with the Special Baked Pineapple Fried Rice (290Baht), which is also another must-try dish when you're in Thailand. 
The Much Anticipated Thai Desserts: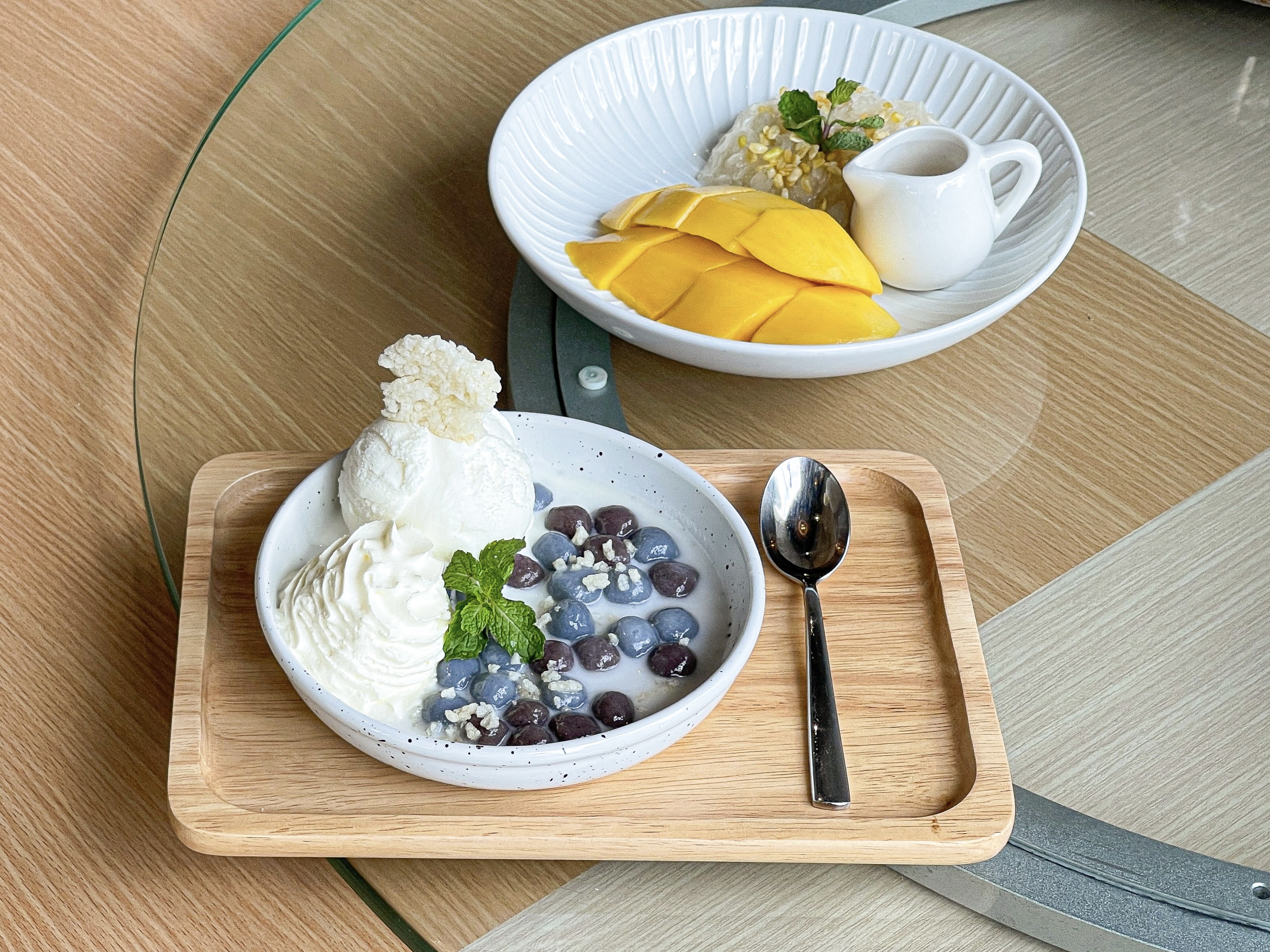 Savoey Restaurant sure knows how to capture a sweet tooth's heart, because their line of desserts were spectacular. We had the bestselling Mango Sticky Rice (180Baht). Savoury, fluffy glutinous rice is balanced with warm, fresh coconut milk and sweet, juicy mango. If you prefer something light with texture, then we recommend Taro Boa Loy with Coconut Ice Cream Topped with Crispy Rice (120Baht).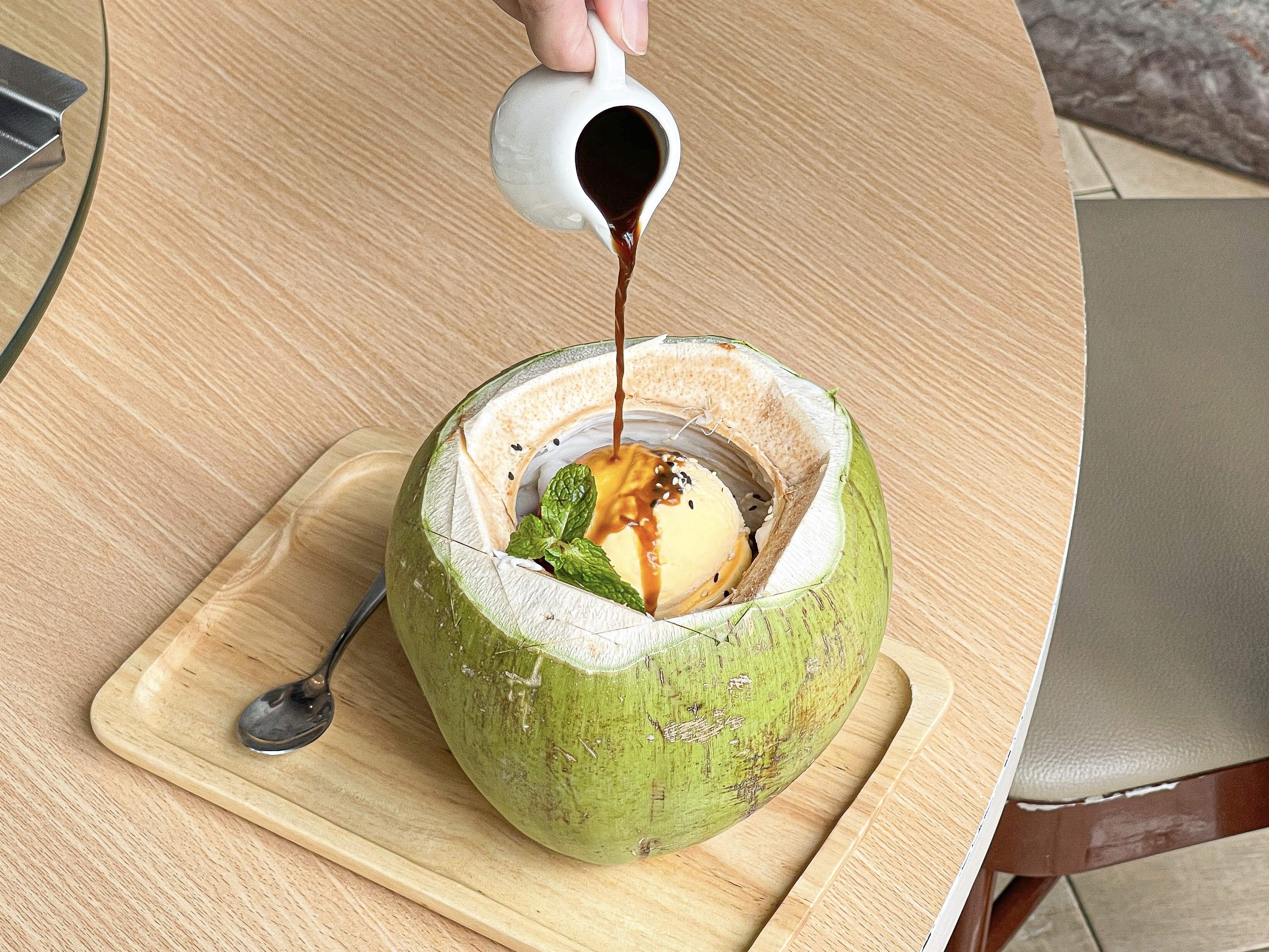 Stuffed Beans Dumplings in Coconut Milk Served with Ice Cream and Coffee (200Baht) is definitively not your regular coconut ice cream. In fact, it's our favourite pick. Creamy coconut ice cream served in a fresh coconut shell along with fresh coconut flesh and sago. Pour over some coffee for a twist of flavour!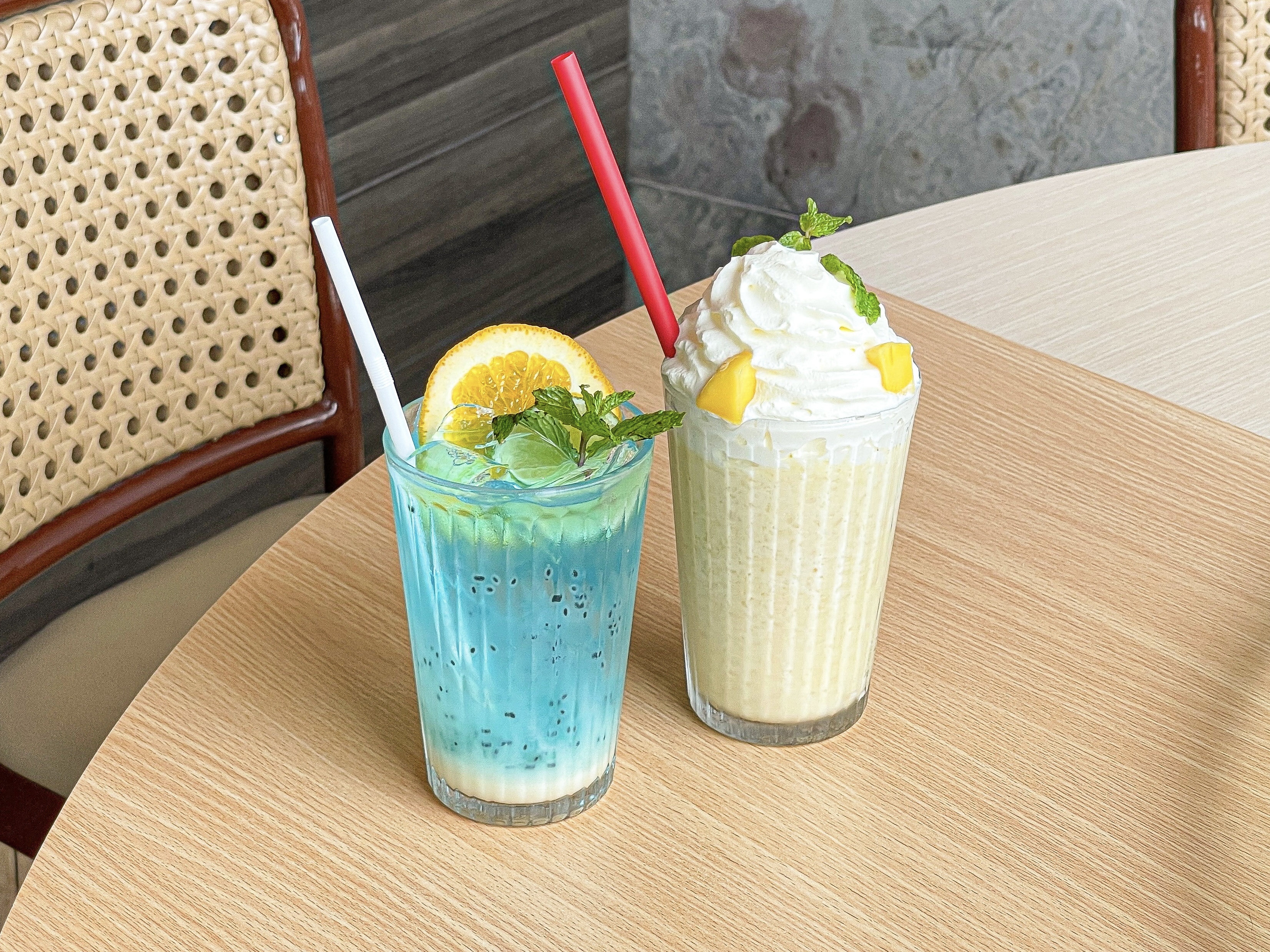 Don't miss out on their extensive beverages menu as well. We tried the Mango Sticky Rice Smoothie (140Baht) that was fairly rich and the blue lagoon-like Andaman (100Baht).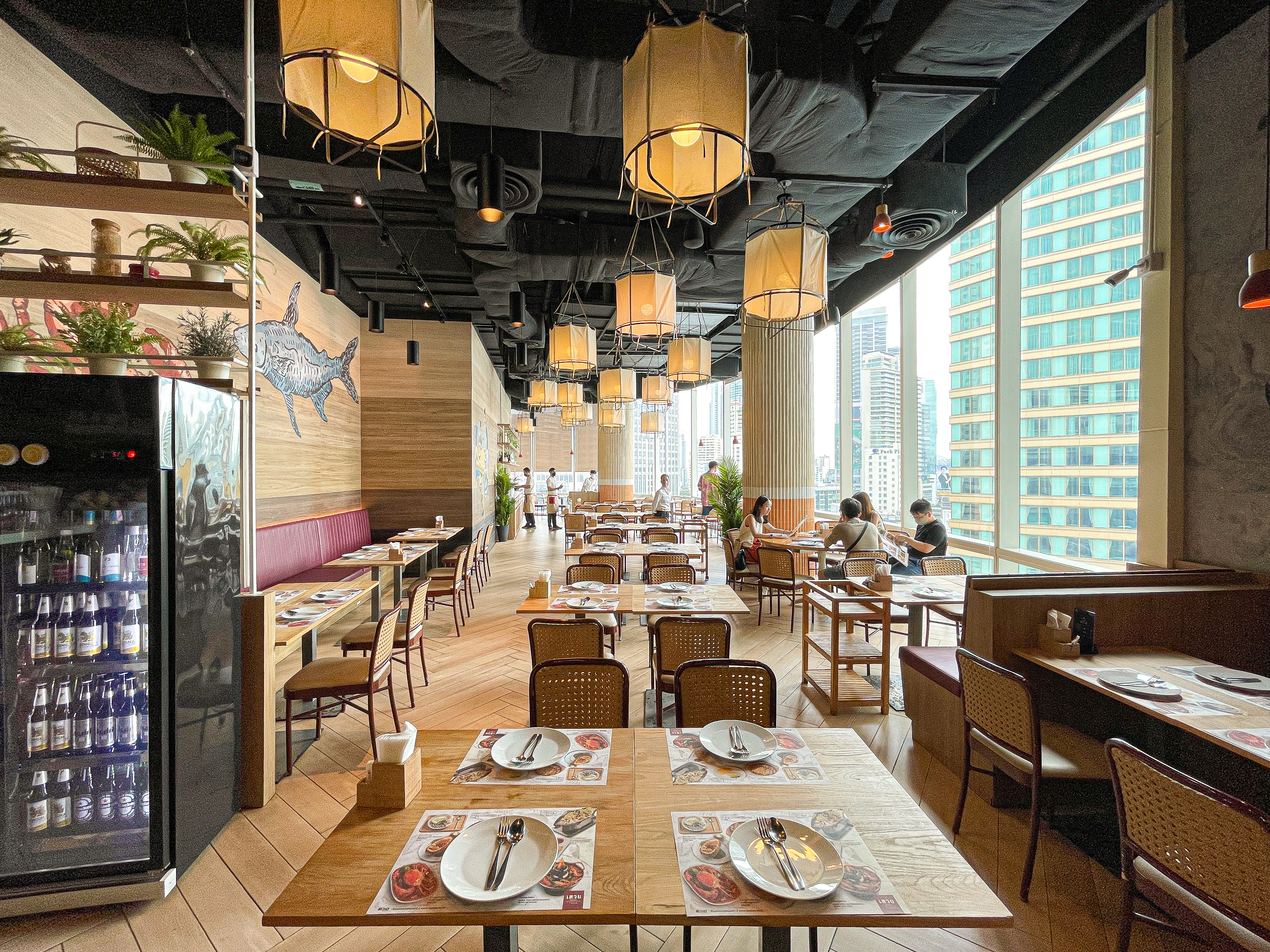 Savoey Restaurant is hands down one of the best Thai restaurants we've tried in Bangkok so far. They're pretty value for money given the ambiance and services that they provide. The restaurant has a couple more outlets in Bangkok, so check out the locations and head over to your nearest outlet to try them out! 
Savoey Restaurant @ Terminal 21 Asok
Address: 88 Termanal 21 Asok Shopping Mall, Room no.SH-5-015, 5th floor, Soi Sukhumvit19, Khlong Toei Nuea, Watthana, Bangkok 10110.
Map: https://maps.app.goo.gl/udyKgqFttfXd6g4n8?g_st=ic
Operating Hours: 10am-10pm (Daily)
Link(s): Facebook | Instagram | Website 
Also Read: 10 Legendary Decades-Old Street Food In Bangkok To Try At Least Once In Your Life
–
We would like to invite you to join our New Private Community Group! Here you are free to ask questions, share your love for food, and explore the Bangkok community! We will also regularly post about casual promos and latest findings.
Click on the button below and hunt good food with us today!