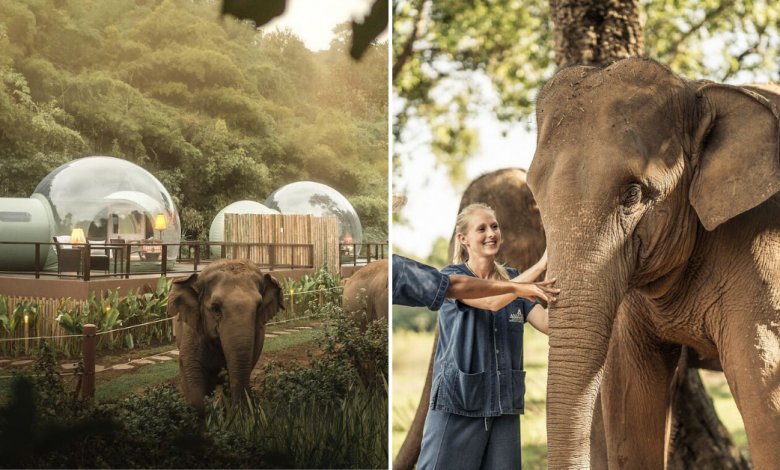 TL;DR
Anantara Golden Triangle Elephant Camp & Resort has "Jungle Bubbles".
Each "Jungle Bubbles" consists of a king-sized bed, living space, and a bathroom.
Be surrounded by 60 rescued elephants.
The price starts at THB 17,700.
We are always looking for some kind of magic. If you are looking for a stunning spot to visit this year, perhaps this resort in Chiang Rai is made just for you. Offering once in a lifetime experience, you will get to sleep in "Jungle Bubbles" in the middle of the untouched forest. That's not all! You will also be greeted by majestic elephants in their natural habitat. Dreamy, isn't it?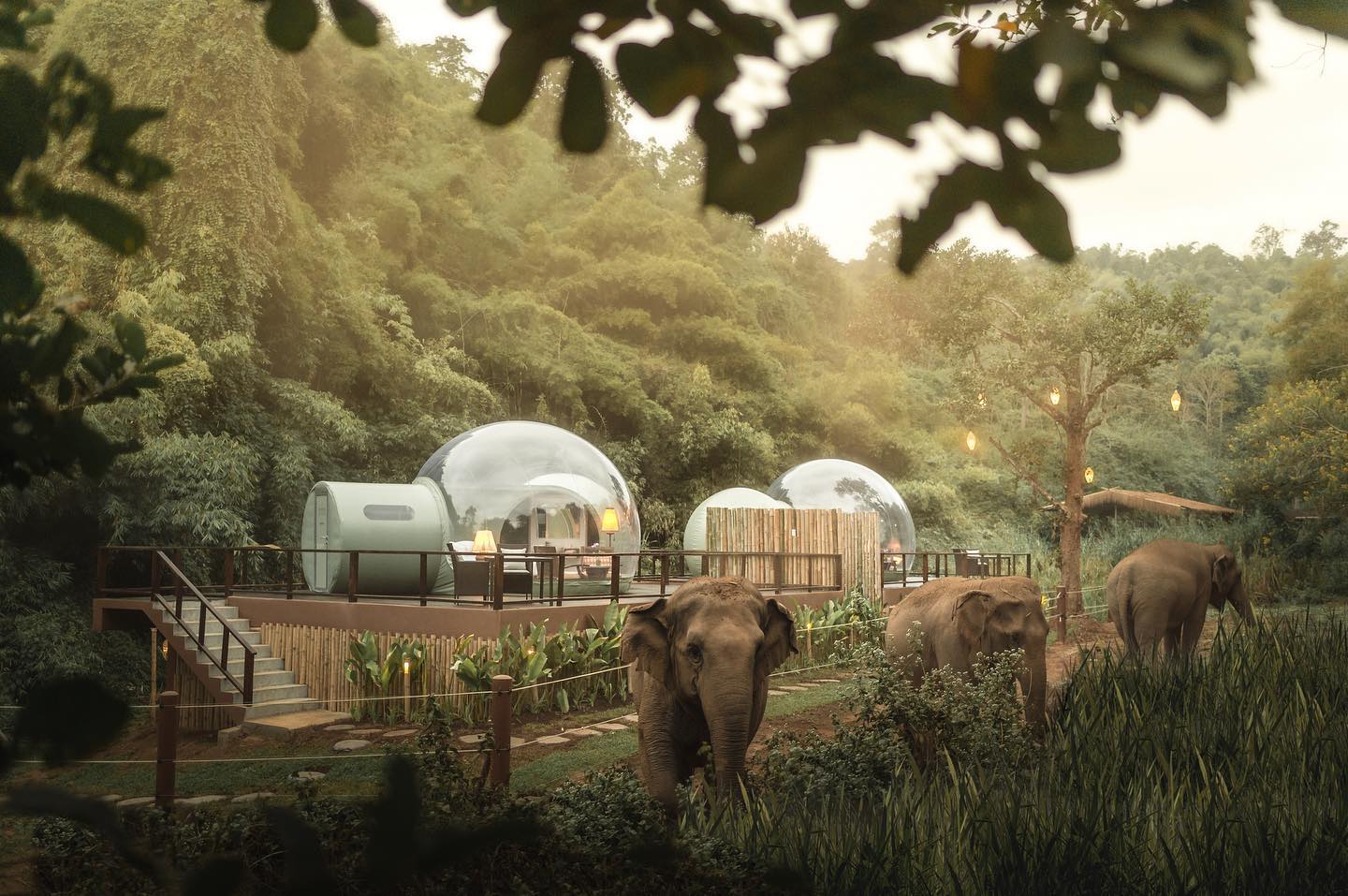 Are you ready to step into a fairy tale? It is time to book flight tickets to Chiang Rai. Introducing Anantara Golden Triangle Elephant Camp & Resort. This mesmerizing resort is known notable for its "Jungle Bubble". Guests are able to sleep in a fully transparent "Jungle Bubble". It is complete with a king-sized bed, living space, and a bathroom. Not to worry, the bathroom isn't transparent!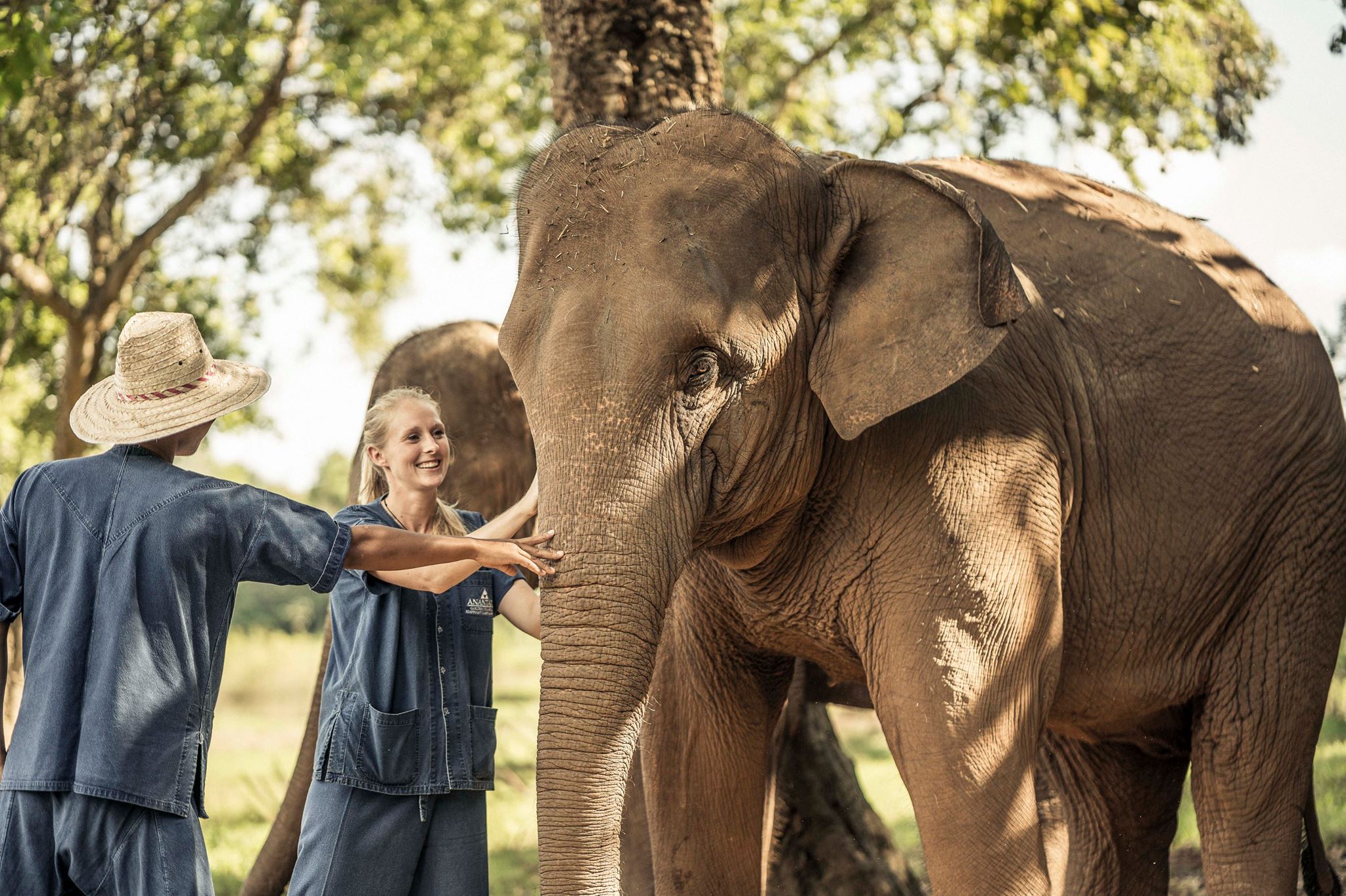 The "Jungle Bubble" is pretty comfortable as it covers the space of 236 square feet. Additionally, staff will drop a basket for dinner, too. You are probably wondering, what are the chances that you will see an elephant? You will be happy to know that there are as many as 60 elephants roaming in the vicinity. These elephants are rescued from the city streets.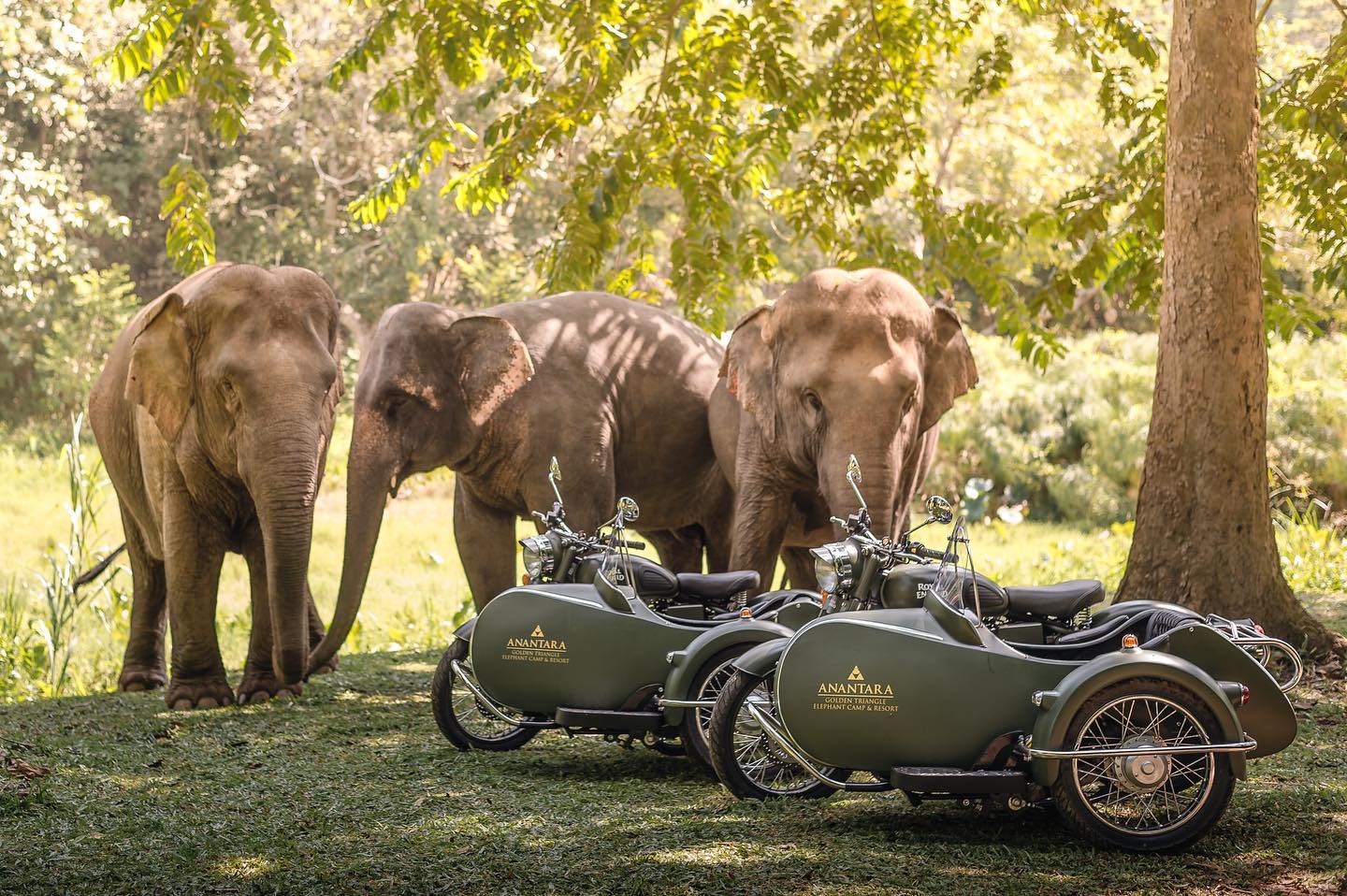 According to the official website, the price starts from THB 17,700 per night. As it is not considered as lodging, the "Jungle Bubble" is an add-on overnight activity. Indeed, the price is considerably high. After, it is a once in a lifetime experience. Other facilities in the resort include swimming in an infinity pool, riding on sidecars, and rice and tree planting.
Will This Be In Your Bucket List?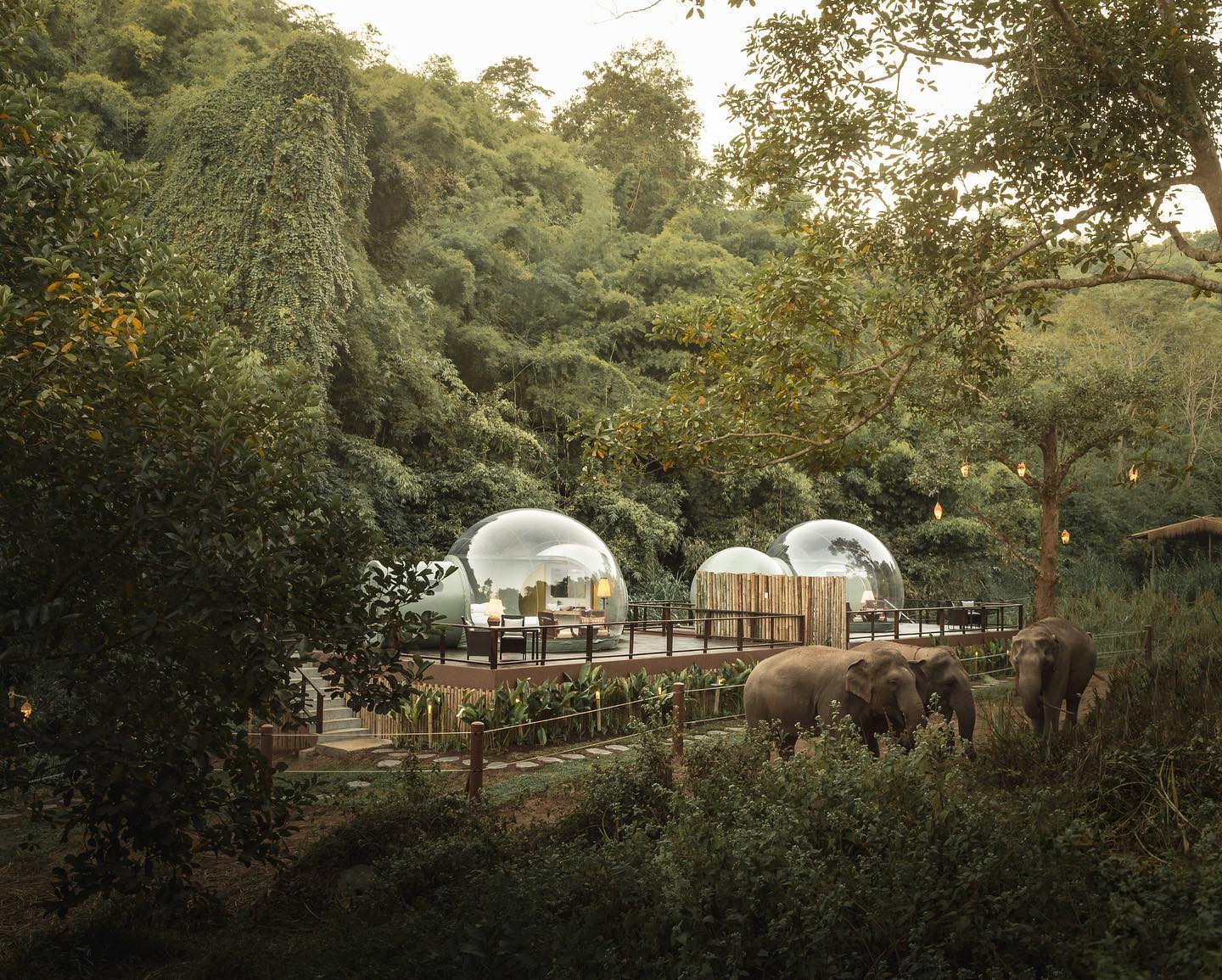 Truly, there are so many amazing things to do in Thailand, and staying in "Jungle Bubble" is just one of them. Located in Chiang Rai, the northern city of Thailand offers many other fun activities. While you're here, remember to check out Wat Rong Khun, a completely white temple, and other notable temples. The architecture is amazing!
Read 10 Must-Buy Snacks From Tesco Lotus Thailand Including Lay's, Koh-Kae & Taokaenoi
–
We would like to invite you to join our New Private Community Group! Here you are free to ask questions, share your love for food, and explore the Bangkok community! We will also regularly post about casual promos and latest findings.
Click on the button below and hunt good food with us today!