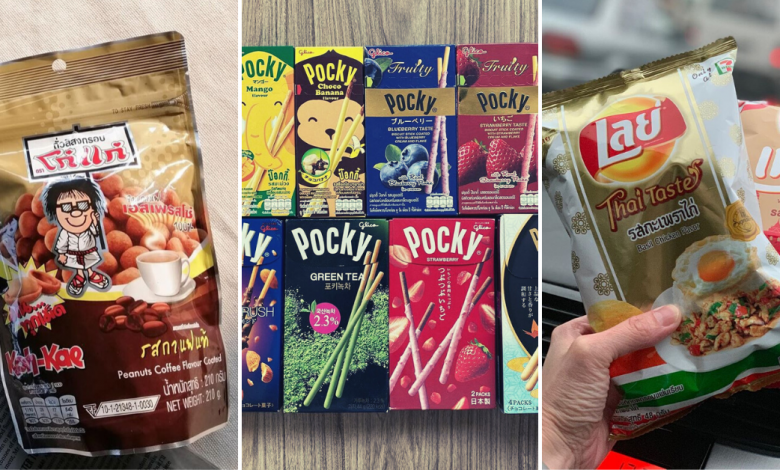 Whenever we travel, it is always fun to check out some things that are only available in the country. In Thailand, going to 7-Eleven is a must. Packed with special snacks, hot food, and beverages, the convenience store is located around every corner. But, what if you're looking to buy some snacks home? Well, Tesco Lotus is the best place to visit! It has everything that you need under one roof.
Work hard, snack often.
1. Lay's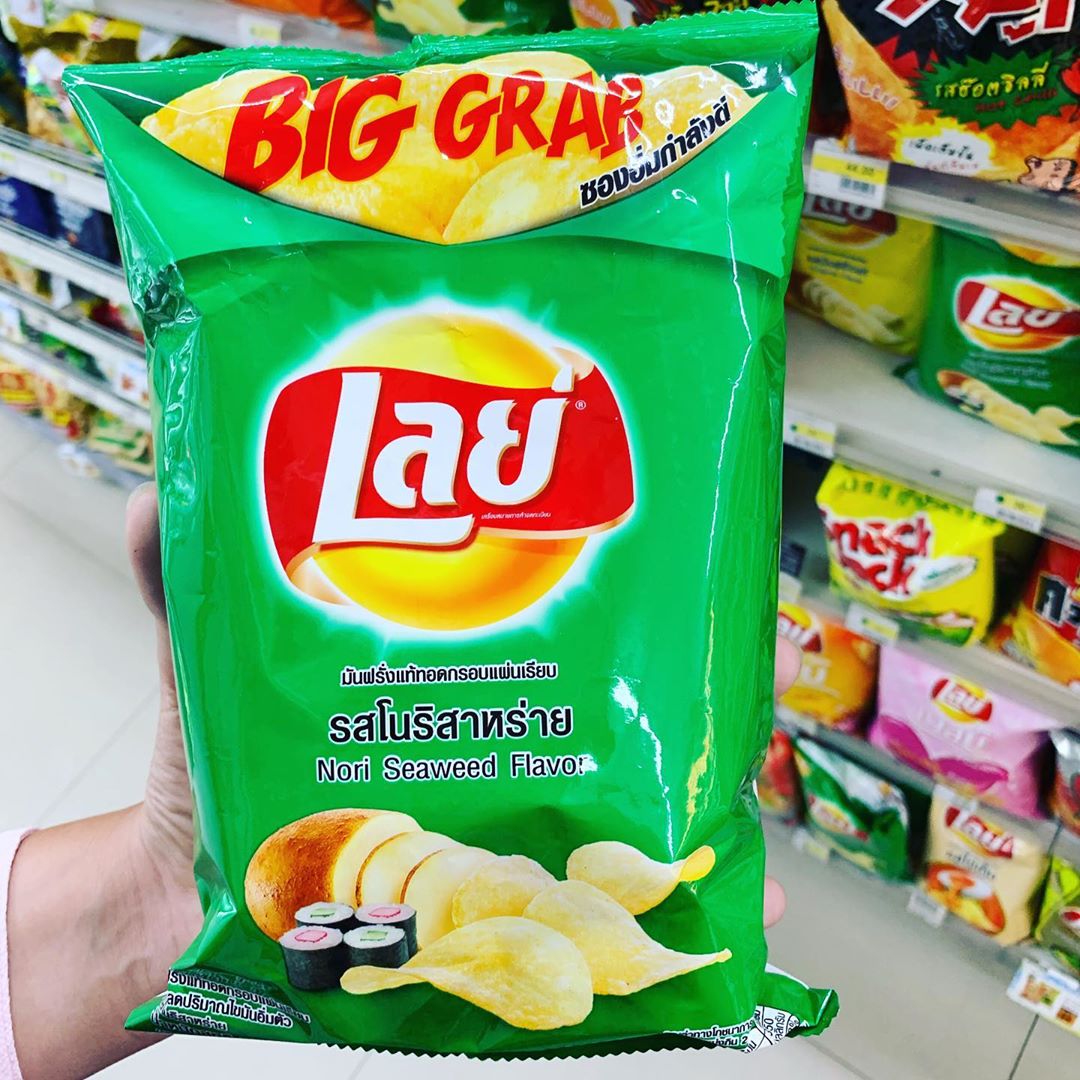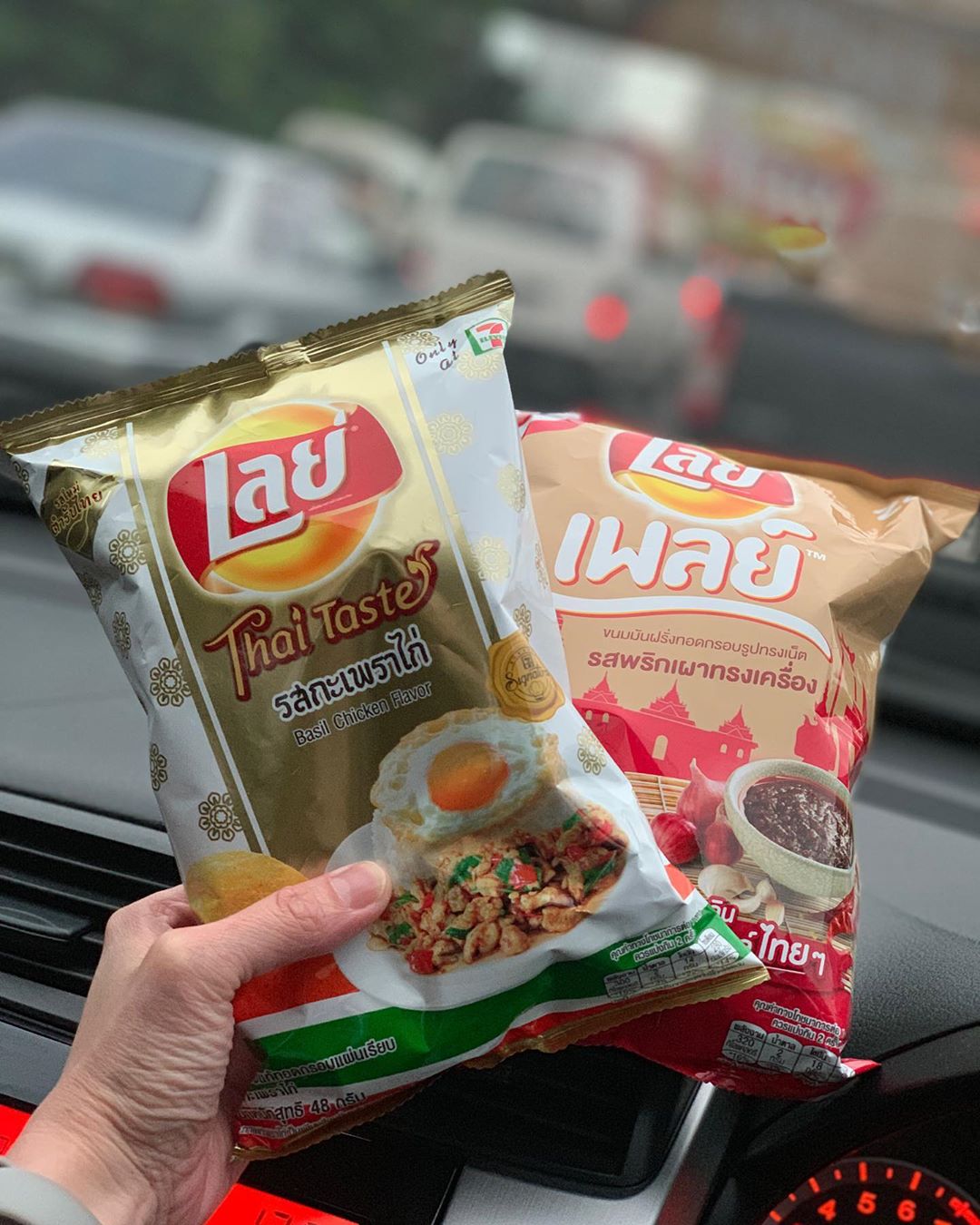 Kicking off the list with Lay's! Sure, this brand of potato chips does not need any introduction. In Thailand, there are many different flavours to try out including Nori Seaweed, Rock Sweet Basil, Mieng Kam Krob Ros, and Grill Prawn & Seafood Dipping Sauce. With so many flavours to try, it is hard to try them all during the holidays. Bring them home! Netflix & Lay's is always a good idea.
2. Koh Kae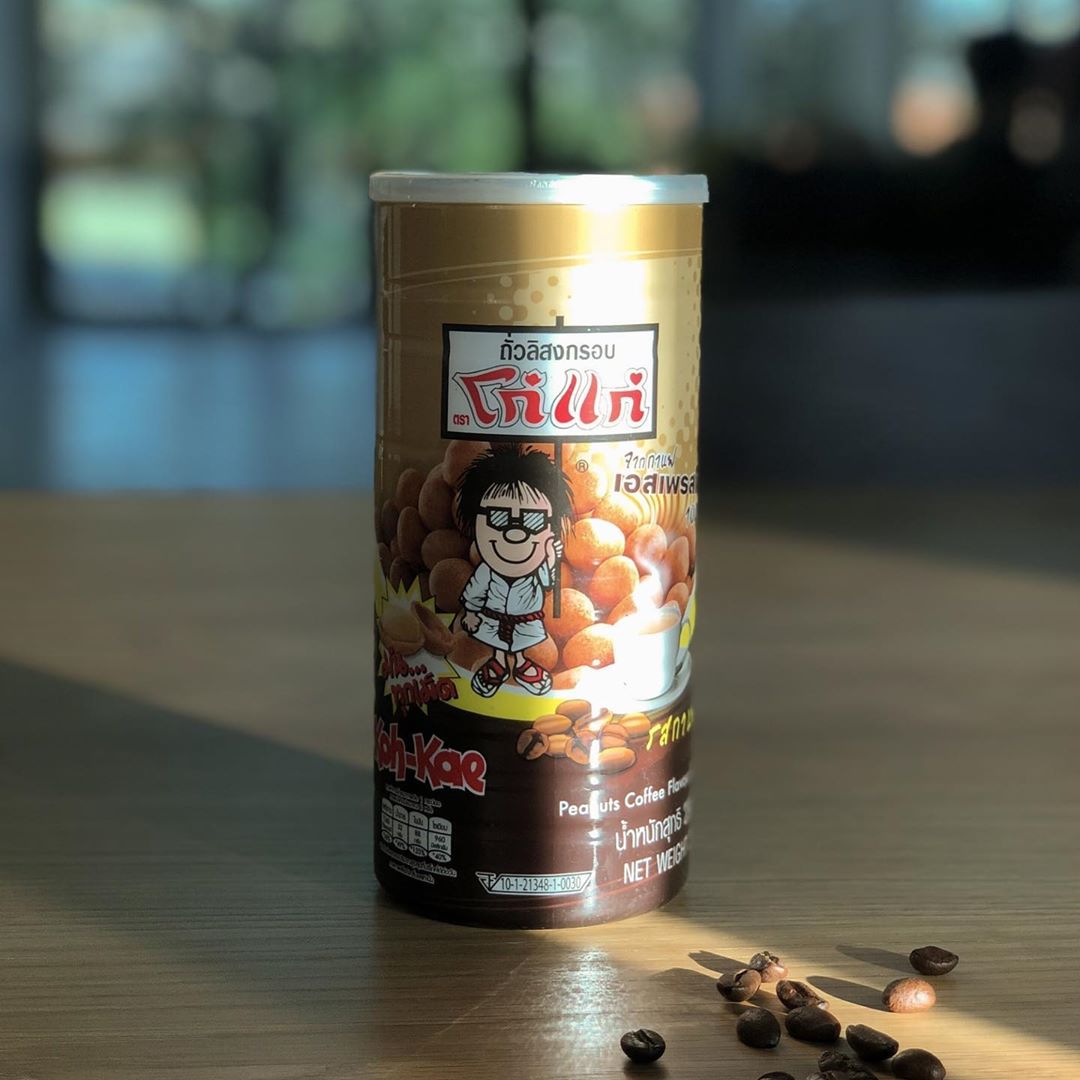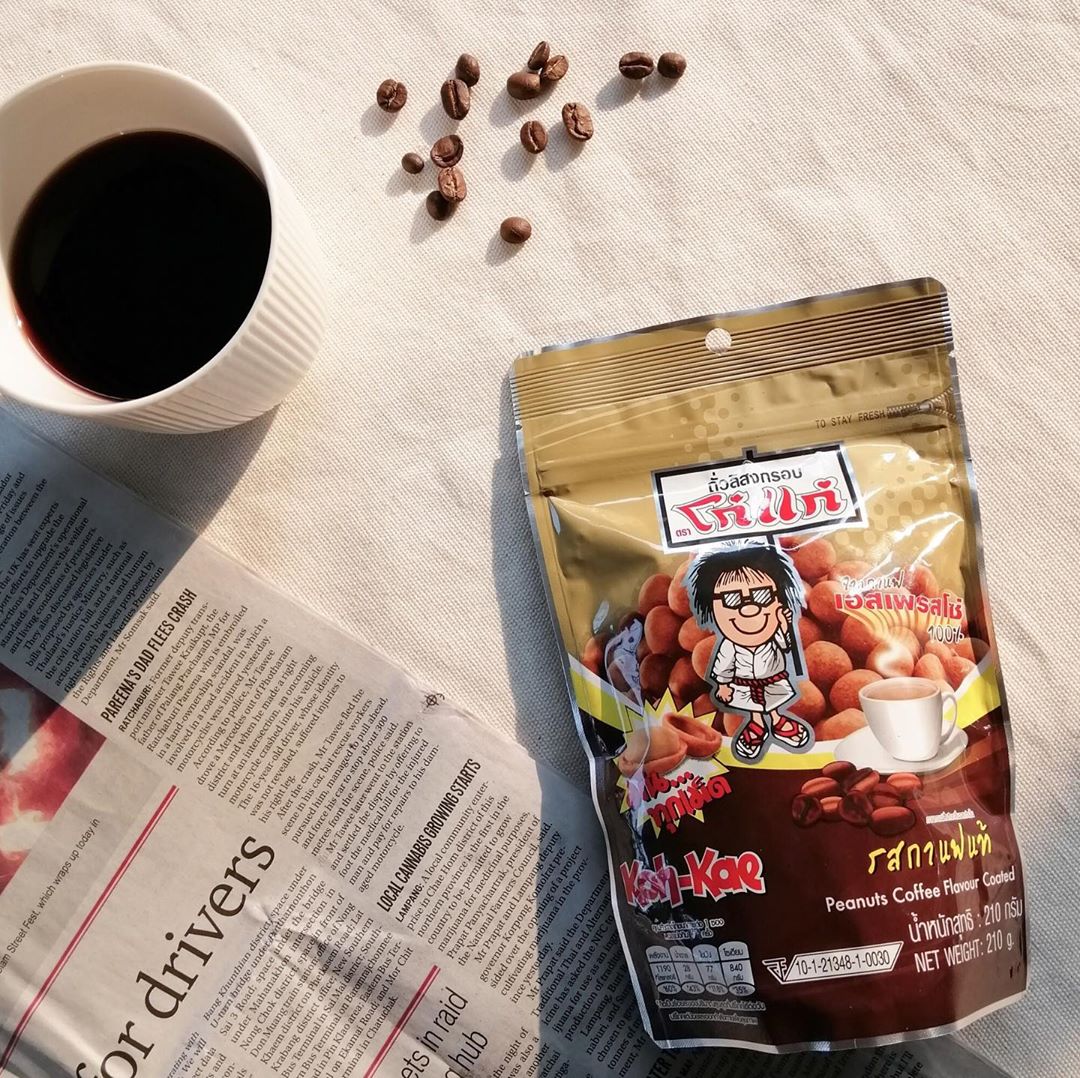 We are nuts for Koh Kae! A popular peanut snack in Thailand, you will find rows and rows of Koh Kae in Tesco Lotus. Notable for peanuts that are coated with a crunchy shell, this snack packs a crunch. Originally, it was only coated with coconut cream flavour, but you will find a wide range now. Some flavours you will need to try are Chicken, Nori Wasabi, and Barbecue.
3. Calbee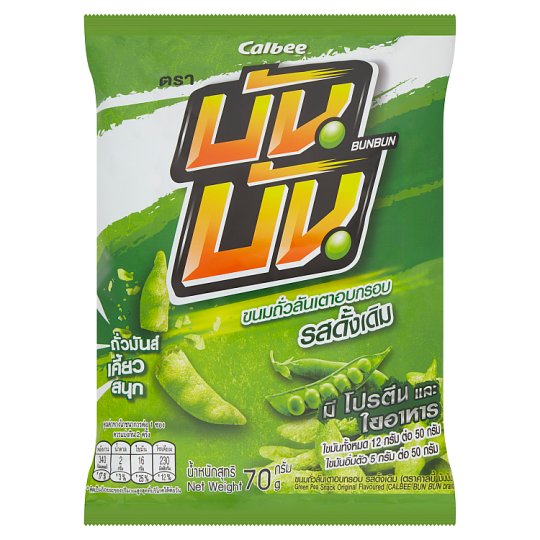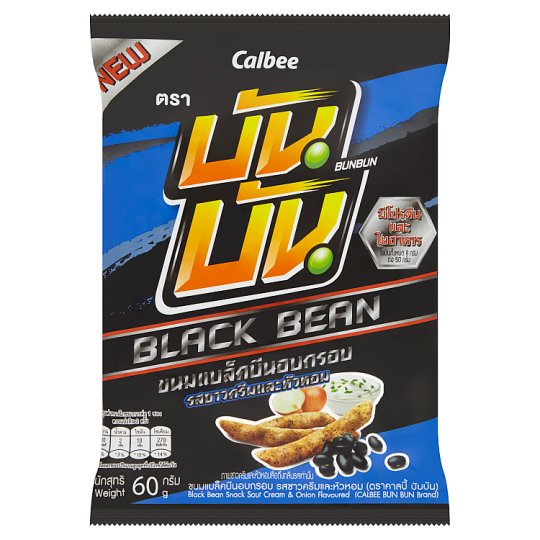 Although Calbee is a Japanese snack, it is a hit here in Thailand. In the Bun Bun series, these snacks are made of different types of peas and beans! Check out Calbee Bun Bun Original Flavoured Green Pea Snack, or Calbee Bun Bun Sour Cream & Onion Flavoured Black Bean Snack. Alternatively, prawn crackers are also available in different flavours.
4. Pretz / Pocky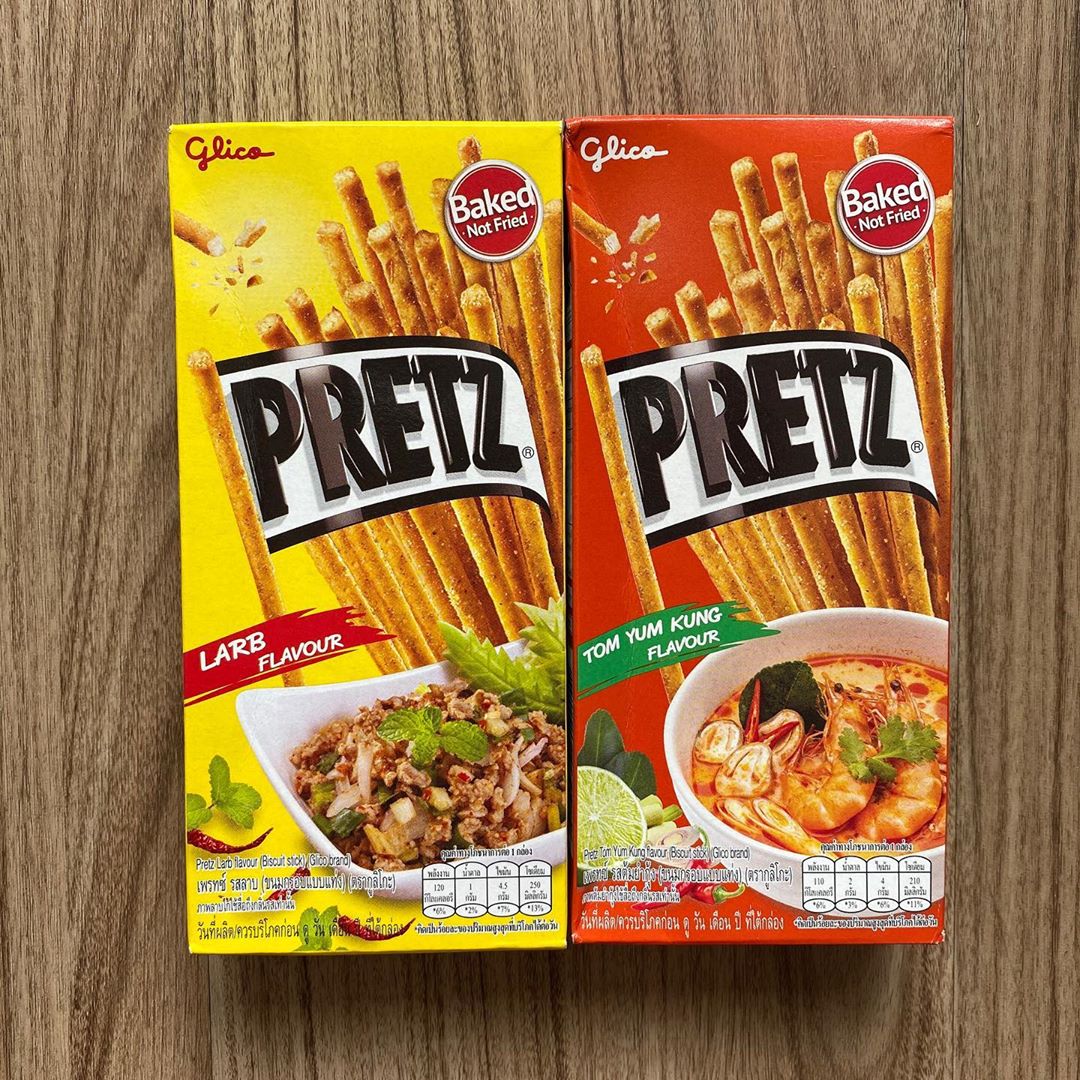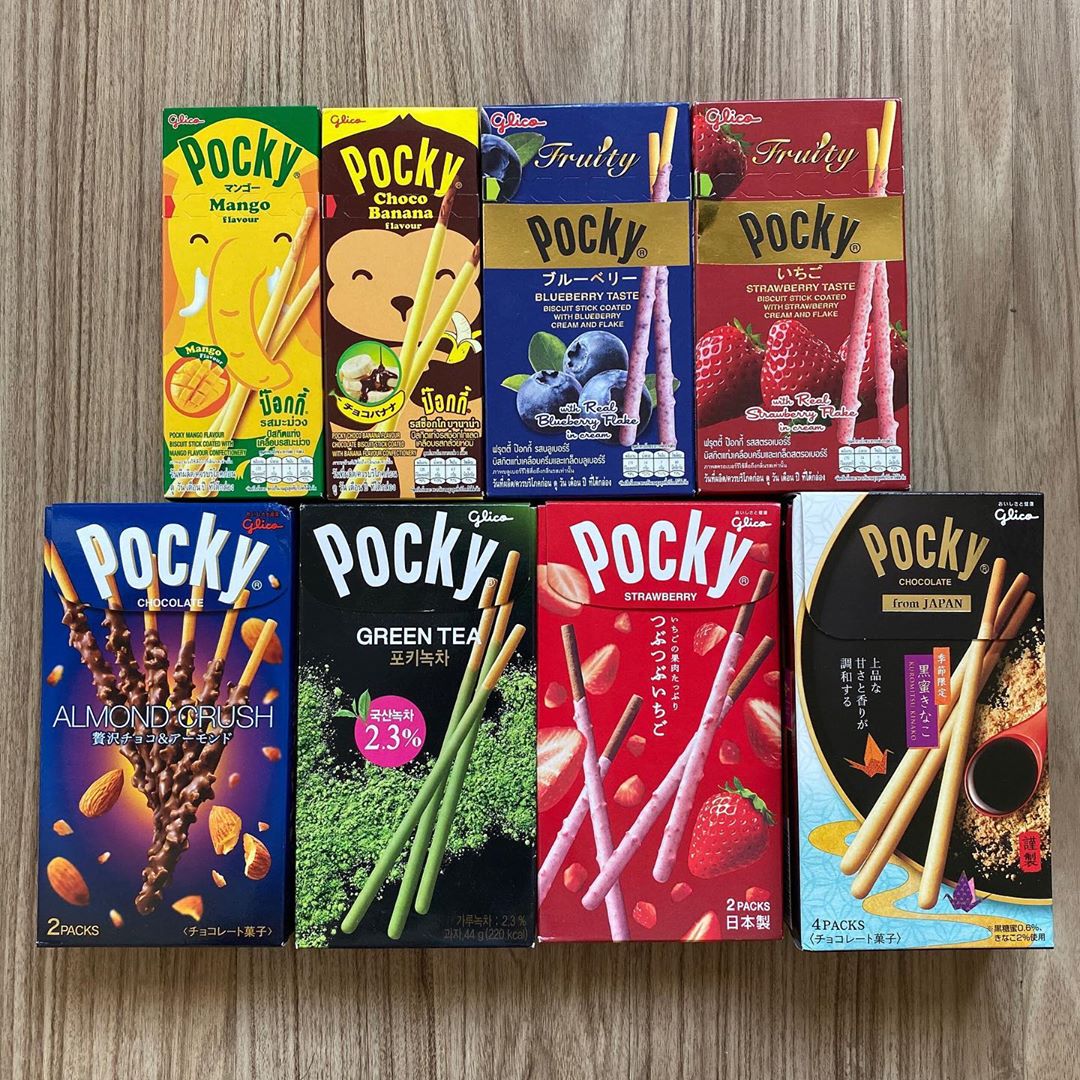 Are you looking for an extra crunch? Biscuit is always a good idea. Pretz and Pocky are biscuit sticks covered with flavoured cream. It is one of the many hassle-free snacks to eat as it has an uncoated spot at the end. You will probably have a hard time choosing as there are many flavours to try. Choose from Chocolate, Cookies & Cream, Matcha, and Almond!
5. Squidy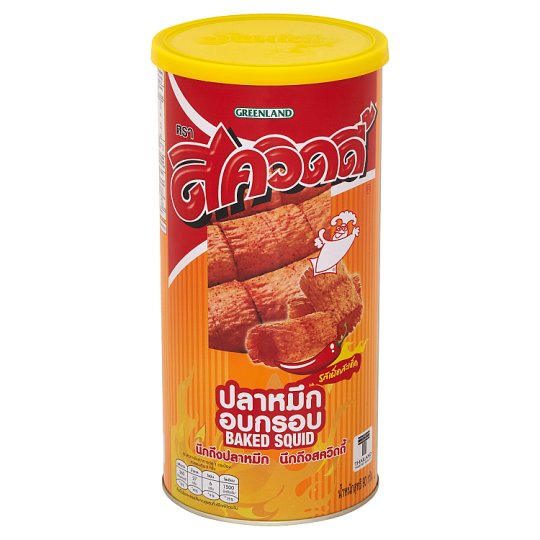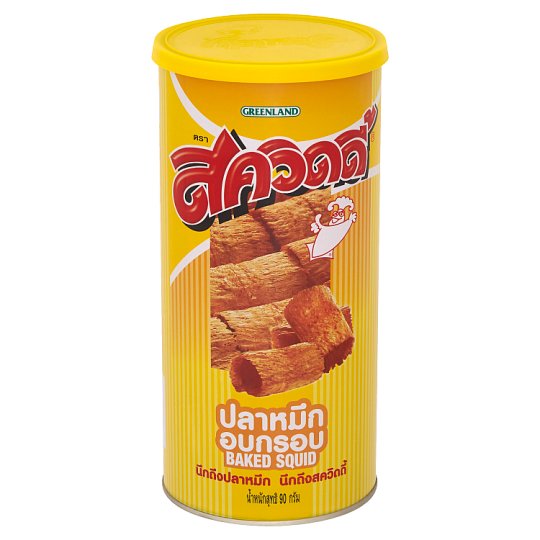 We have covered some grounds with potato chips, peanuts, green peas, and beans. How about some seafood snack instead? If you are looking for a squid snack, Squidy will not let you down. Get the original, or turn up the heat with hot and spicy flavour. It is a favourite to many due to its texture. Will you be getting your hands on the original or hot and spicy?
6. Taokaenoi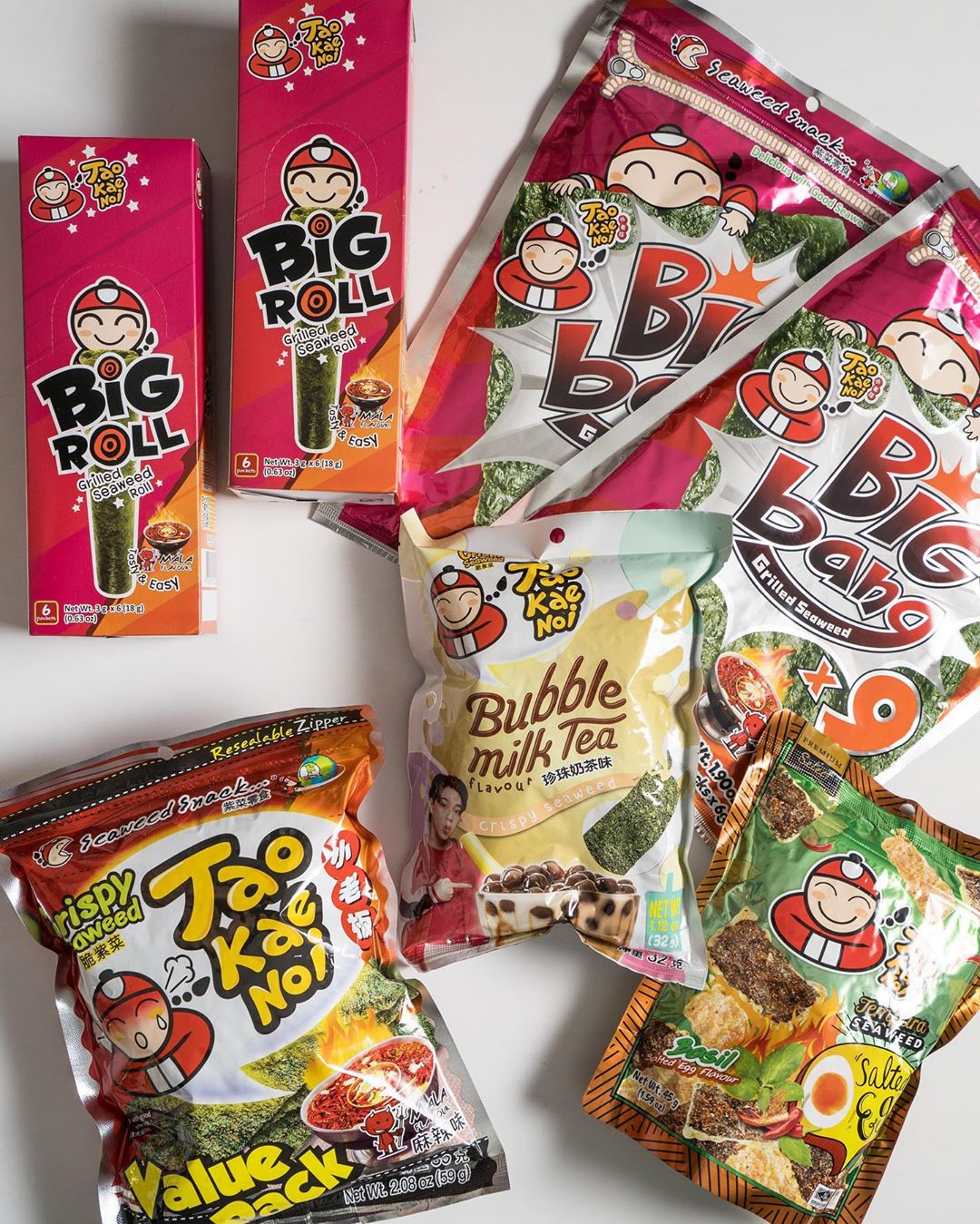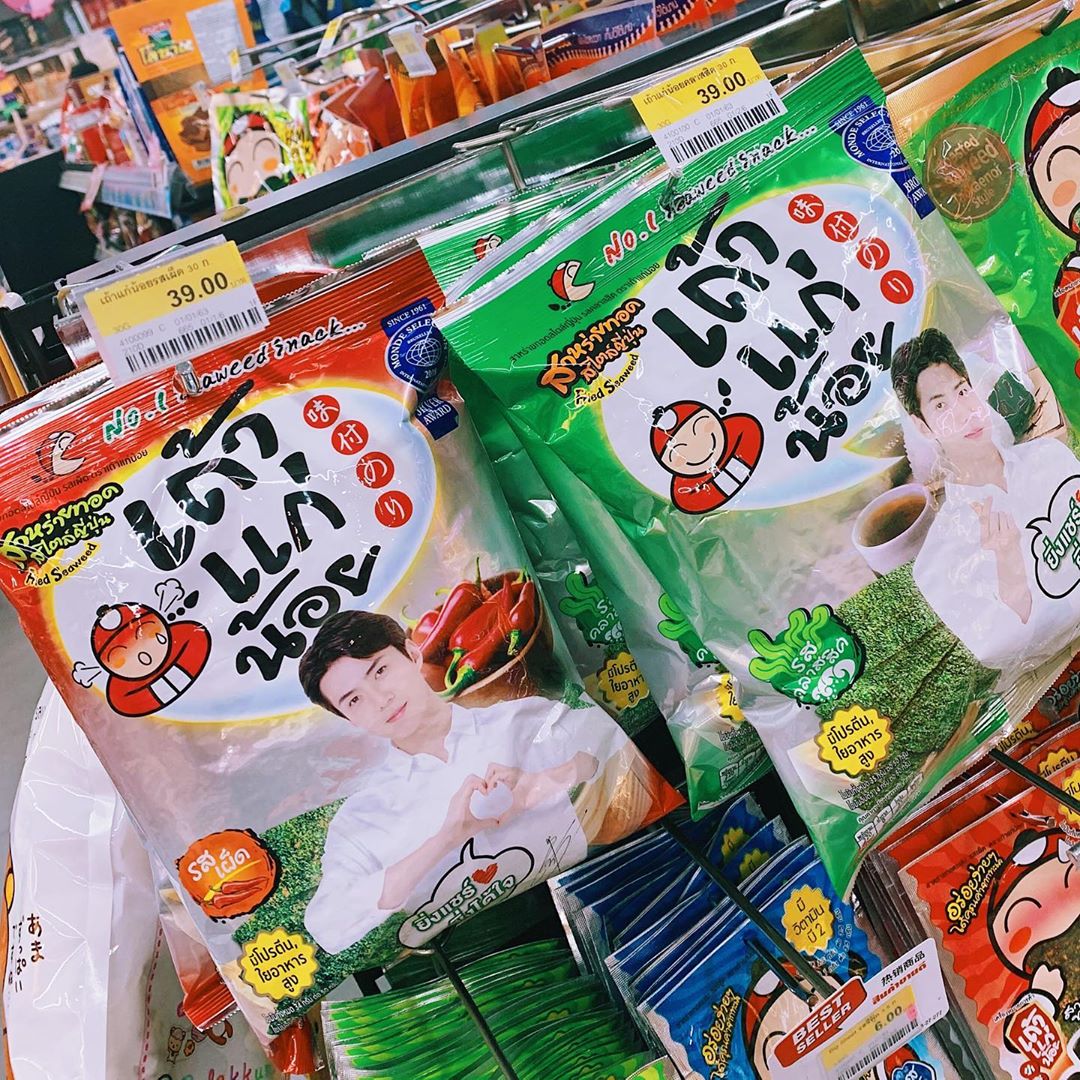 Seasoned seaweed is very big in Thailand. In fact, it has its own tab in Tesco Lotus' official website. Taokaenoi is a must-try. The homegrown brand is widely known for its crispy seaweed with multiple flavours available. There are many variations to choose from including the famous Big Sheet. Pick from Spicy, Roasted, and even Grilled Squid. Yums!
7. Manora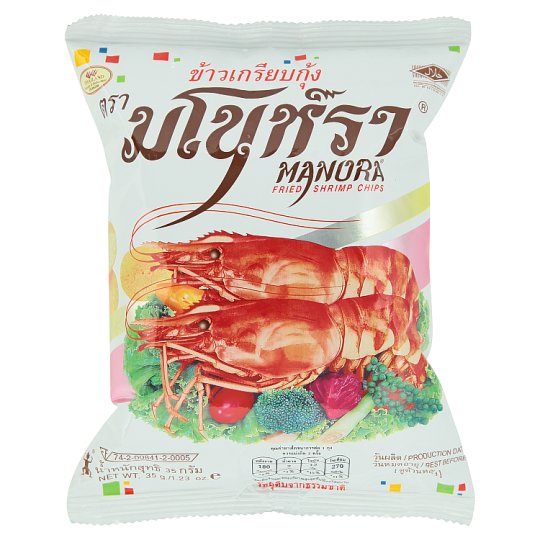 If you are looking for a seafood snack, it doesn't end at Squidy. Apart from munching on baked squid, you can also try out Manora, a brand notable for fried shrimps. The light snack is flavourful, but not too overpowering. There are two sizes available at Tesco Lotus. If it is your first time trying, you can always opt for the smaller size just to get a taste!
8. Mama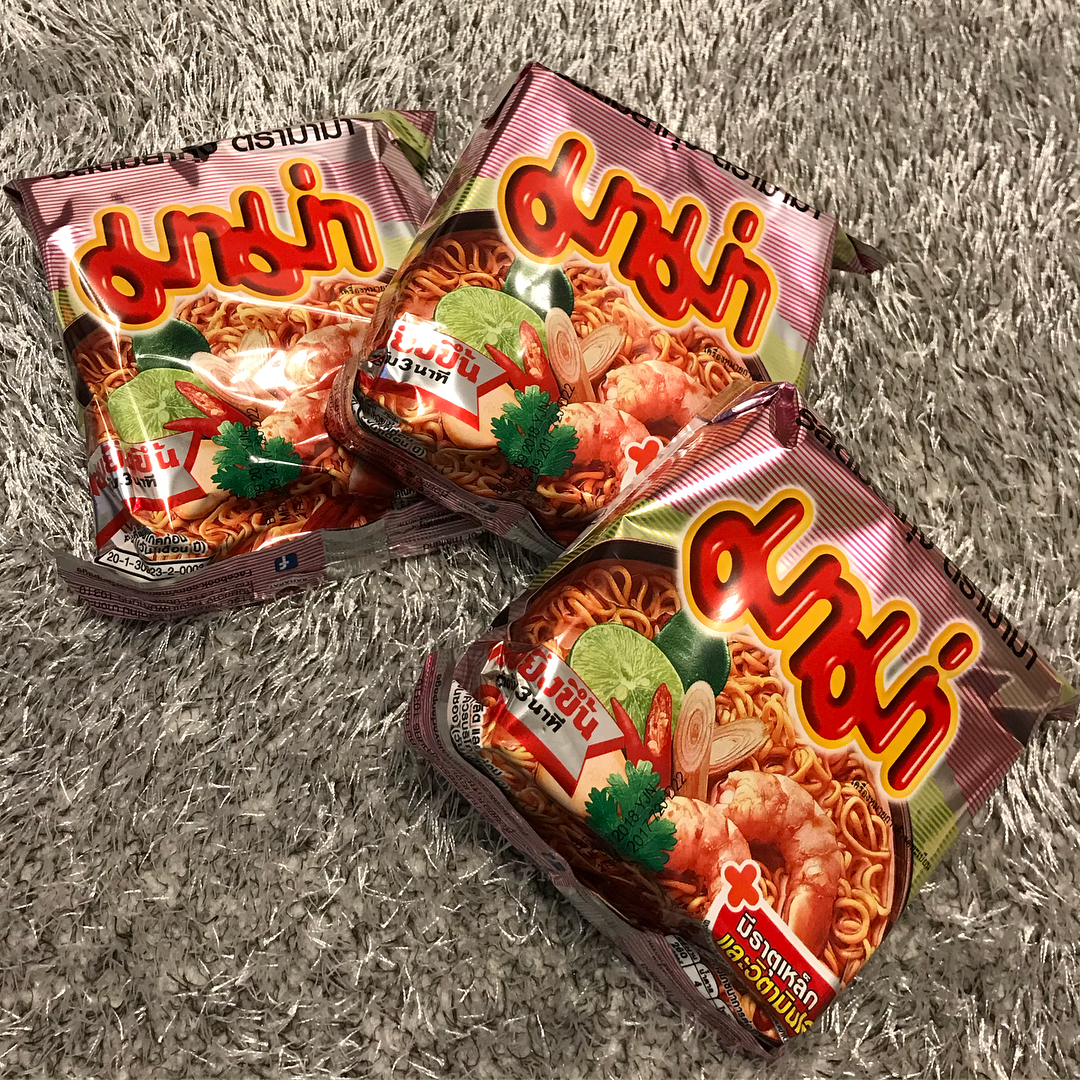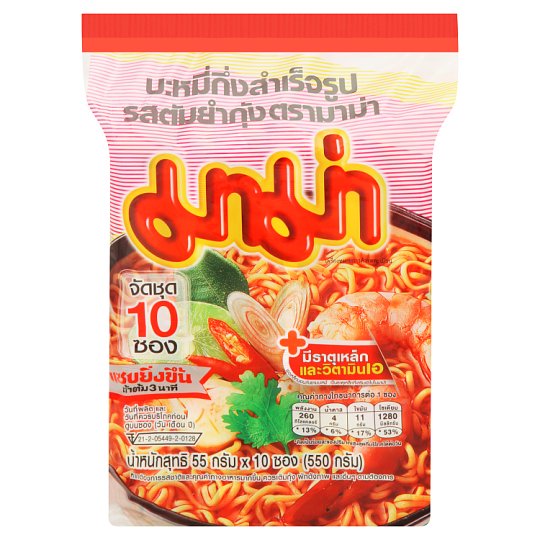 Can instant noodles be part of the snack list? Yes. Especially when it comes to Mama Shrimp Tom Yum Flavour Instant Noodles. In our humble opinion, it is one of the best instant noodles in the world. When it is cooked right, the noodles are super bouncy, and it matches really well with the tom yum soup. Unfortunately, it comes in a really small packet. We need more!
9. Jintan Nude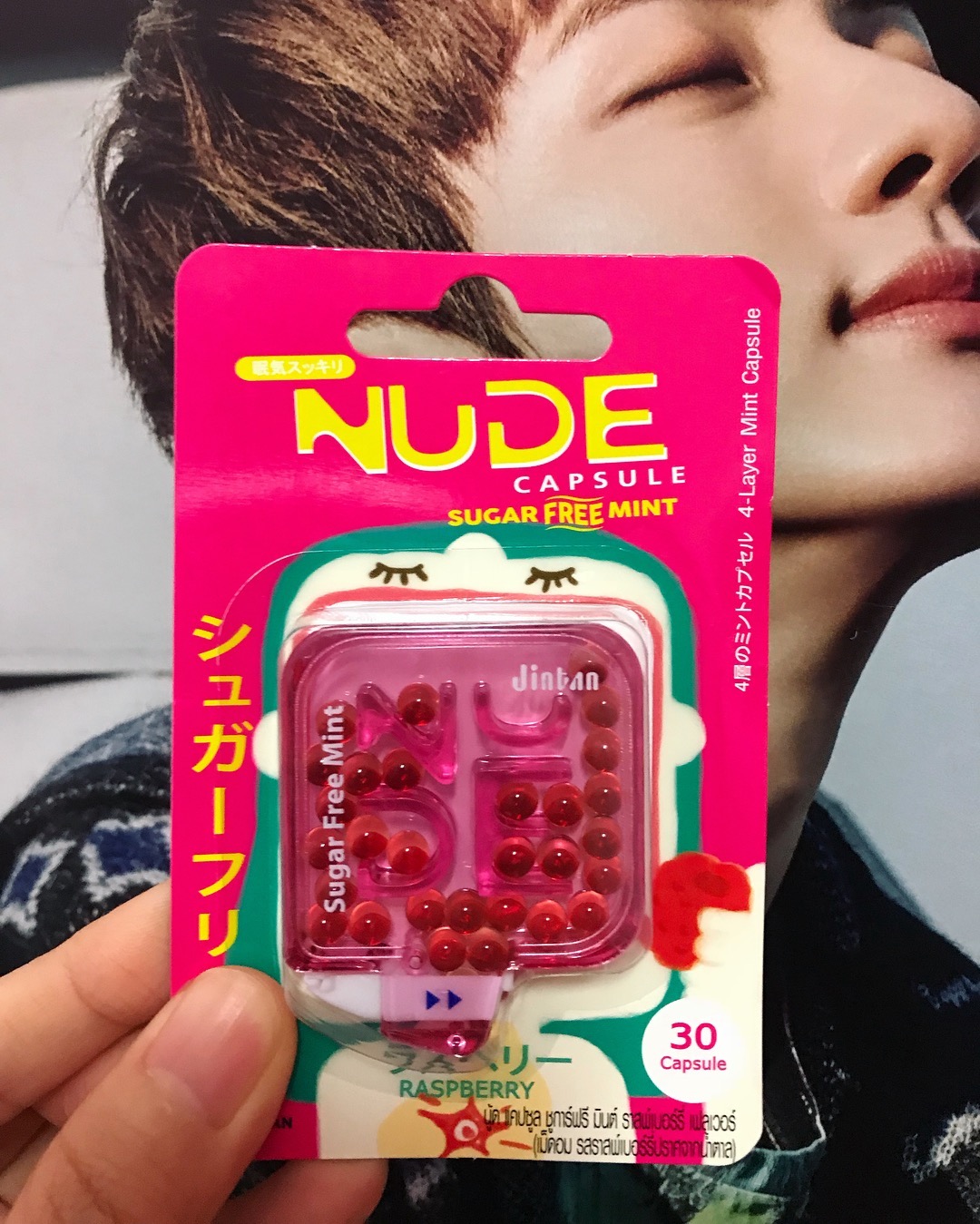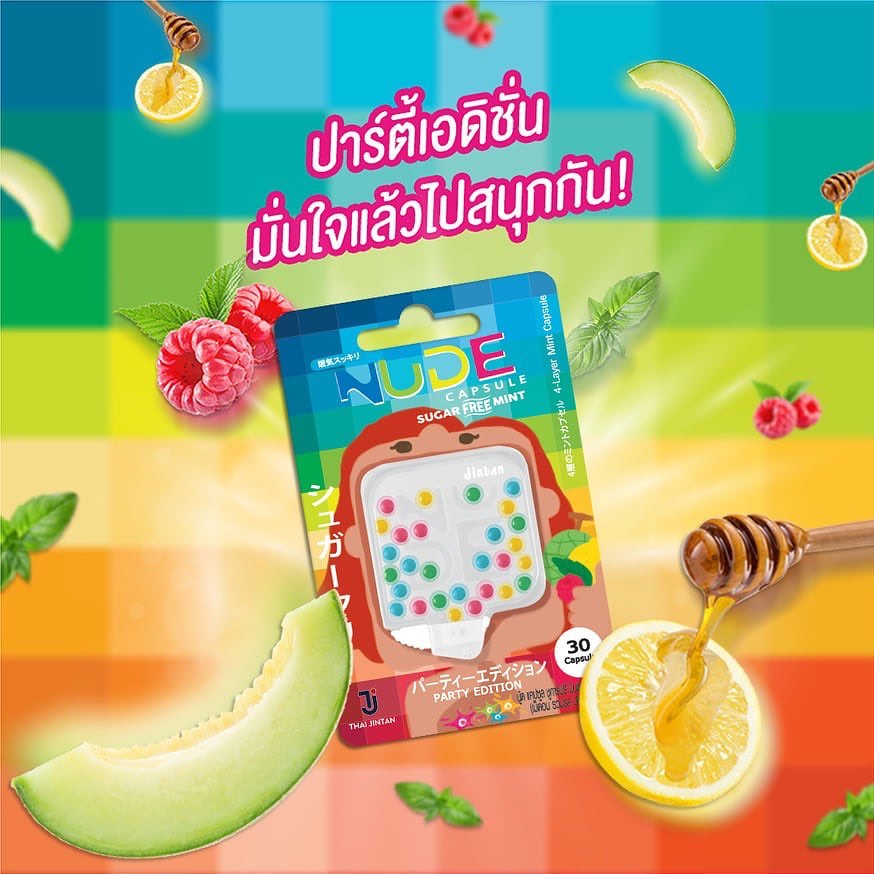 While walking through the candy aisle, Jintan Nude is hard to miss. It comes in a one of a kind packaging. The see-through packaging has the word "nude" in it. Although the candies are in a form of tiny balls, it guarantees to freshen up your breath! Of course, there are many flavours available as well such as Raspberry Mint. It's the perfect small gift!
10. Yoyo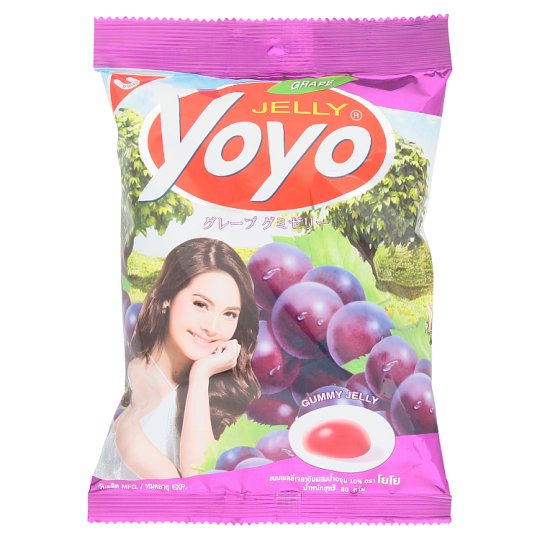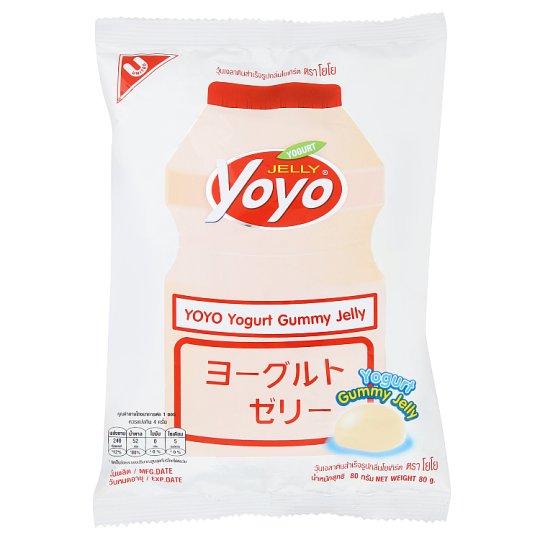 Jelly is the perfect way to combat the warm weather in Bangkok. Introducing Yoyo, a Thai brand jelly. One of the favourites contains 10% grape juice as a filling. Alternatively, you can check out tropical fruit, and mixed berries. Let's not forget about the yogurt flavour. It comes in a nice packaging that will remind you of Yakult, or Vitagen. Put it in the fridge before you start snacking!
What will you be buying from Tesco Lotus?
These are just some of the things that you can buy from Tesco Lotus. There are so many other things to discover in the supermarket. Don't forget to check out the beer section, with different brews available for a very good deal. Additionally, the spices and herbs section can come in handy to make the perfect bowl of tom yum. Will you be making your way to Tesco Lotus when you're in Bangkok? Let us know in the comments!
Read 10 Things You MUST Try At 7-11 in Bangkok, Thailand
–
We would like to invite you to join our New Private Community Group! Here you are free to ask questions, share your love for food, and explore the Johor community! We will also regularly post about casual promos and latest findings.
Click on the button below and hunt good food with us today!