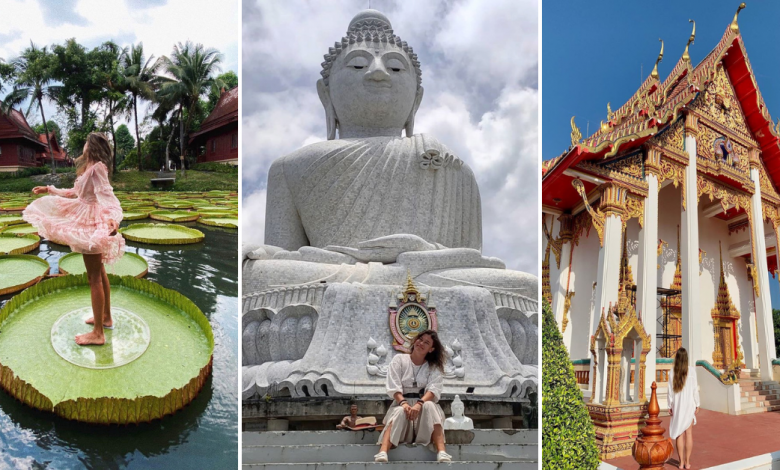 Phuket is an island that's full of sandy beaches, swaying palm trees, and lively towns. In this seemingly ordinary island, there are actually plenty of fun things that one can do to make the best out of this island trip. So, with that said, we've compiled a list of 10 must-do things right here in Phuket. Whenever you're ready, let's get started!
1. Visit Phuket Big Buddha
The very first thing that one must do while in Phuket is to visit the monumental Big Buddha statue. Aptly named, this statue is majestically stunning and if you love basking in beautiful architecture, then you need to add this into your bucket list. The Phuket Big Buddha is 45 meters tall and is made from Burmese white marble. Also, the entire statue costs 30 million Baht and with a free entrance fee, you can even afford to spend a whole day here.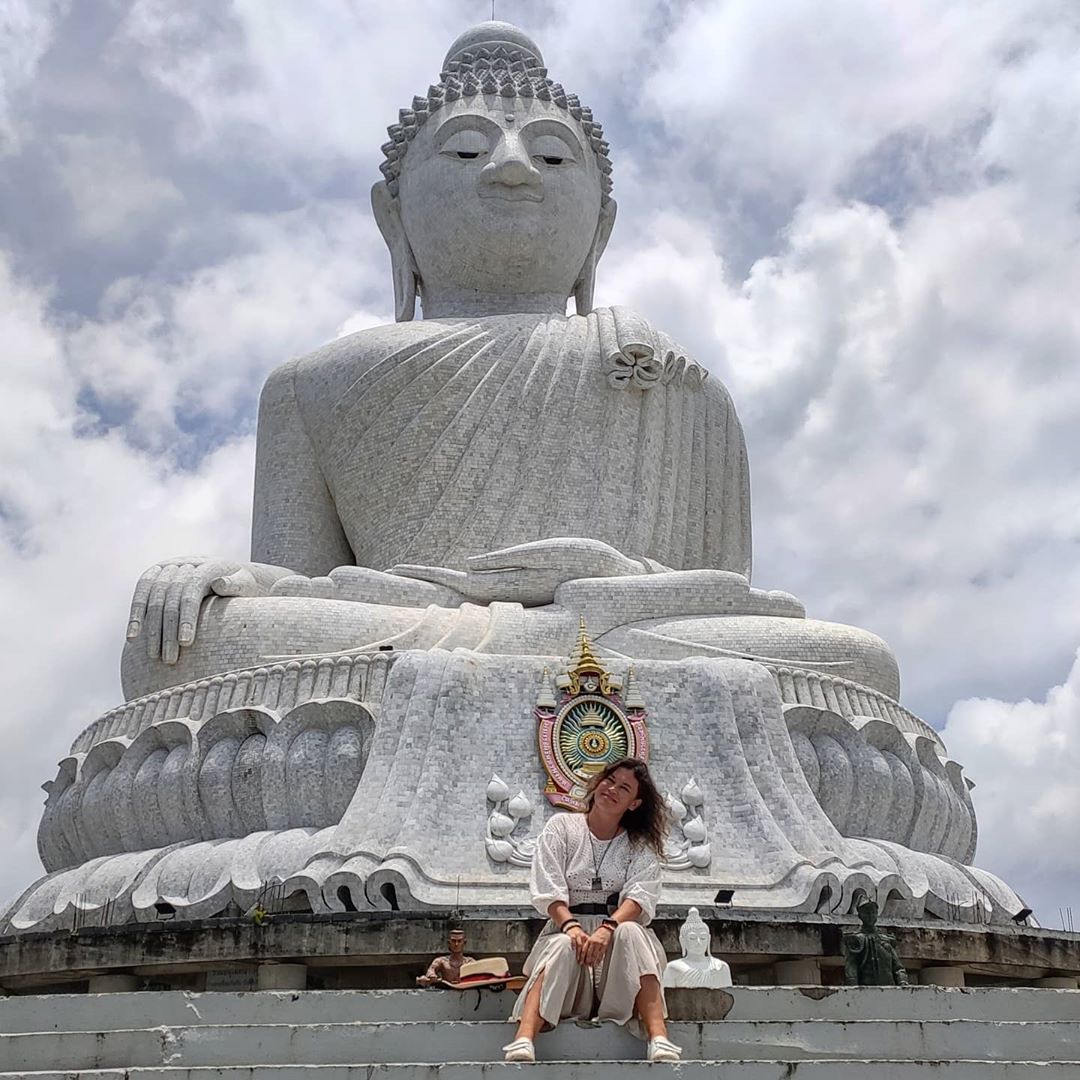 Address: ยอดเขานาคเกิด Karon, Mueang Phuket District, Phuket 83100, Thailand
2. Stroll Along Bangla Walking Street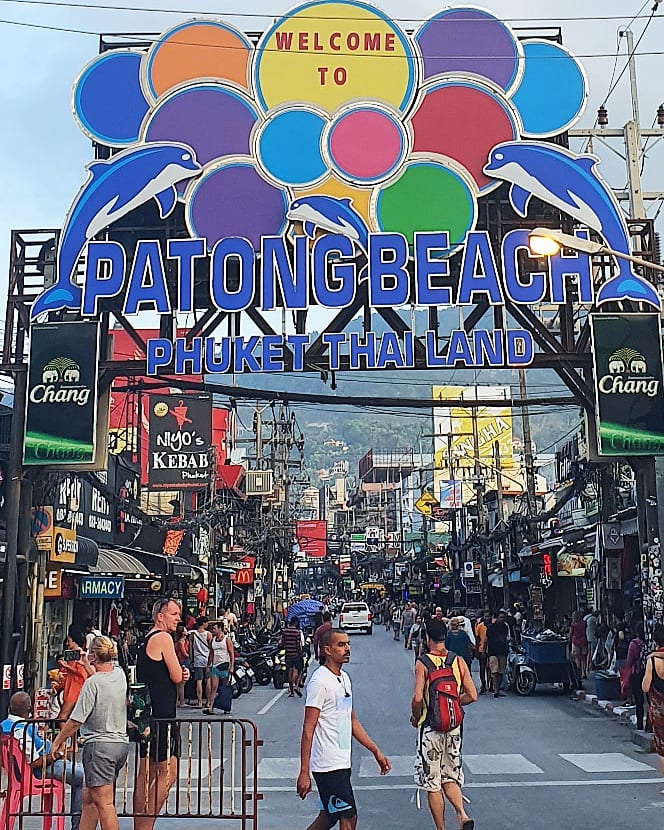 Bangla Walking Street in Phuket is the epitome of a happening nightlife. In this street alone, you can find hipster bars, night clubs, and even go-go bars. So, if you're a night owl and you love exploring the nightlife in Phuket, all you gotta do is just head on over to Bangla Walking Street. There are plenty of alleys along Bangla Walking Street whereby locals call them 'Sois'.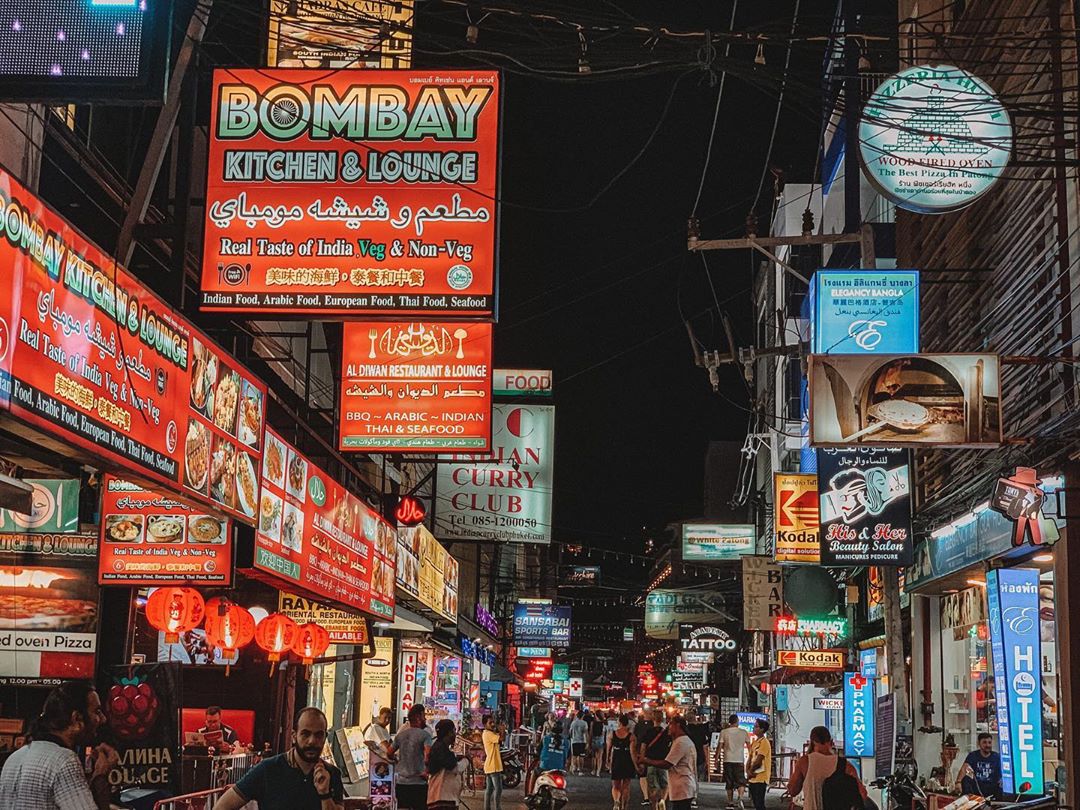 Address: Thanon Bangla, Tambon Patong, Amphoe Kathu, Chang Wat Phuket 83150, Thailand
3. Enjoy Thai Cultural Theme Park- FantaSea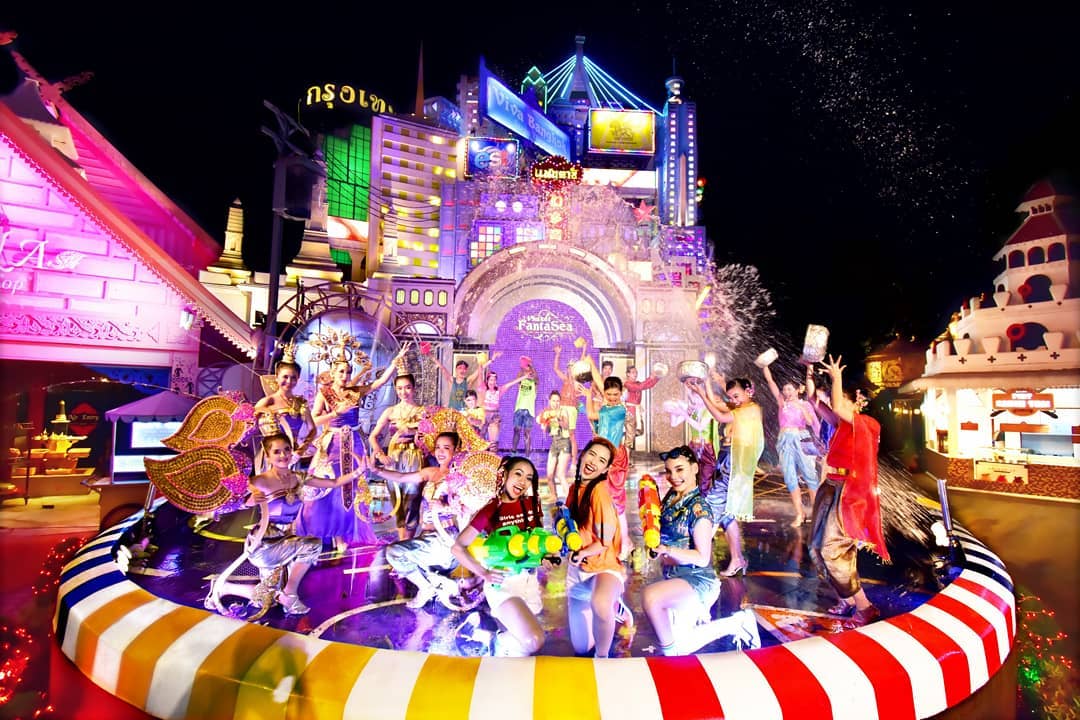 When you're in Phuket, the next must-do thing is most definitely book for a seat and enjoy the ultimate Thai Cultural Theme Park, FantaSea. This theme park features 3 main attractions; Festival Village which is a bustling shopping street, Golden Kinnaree, a grand Thai restaurant that's sparkling gold as well as Fantasy of a Kingdom, a Las-Vegas style Thai theatrical spectacle featuring over 150 casts and 44 elephants. This is a perfect family activity that lets you sit back and relax.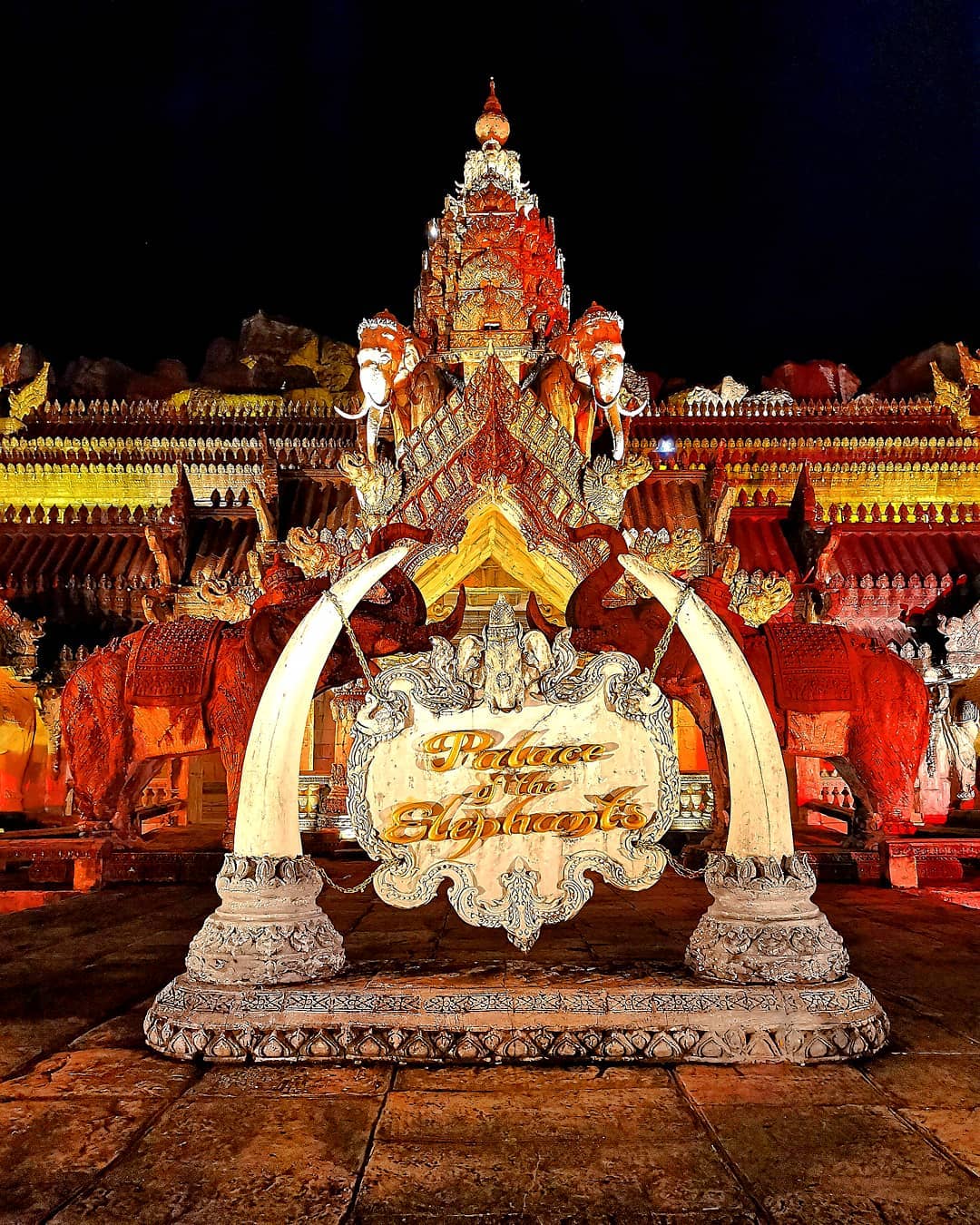 Address: Phuket FantaSea, 99 M3 Kamala Kathu, Phuket 83150 Thailand
4. Shop and Dine At Phuket Old Town
If you love shopping and good food, then head on over to Phuket Old Town. Phuket Old Town is a street that has brightly painted, century-old Sino-Portuguese townhouses. The main street of Thalang Road has artisanal ice cream, Thai street food and plenty of souvenirs. So, if you're looking for a spot that you can shop, dine, and also have a truly local experience, then Phuket Old Town is the place to be. For more things to do at Phuket Old Town, click here.
5. Have An Island Trip At Phang Nga Bay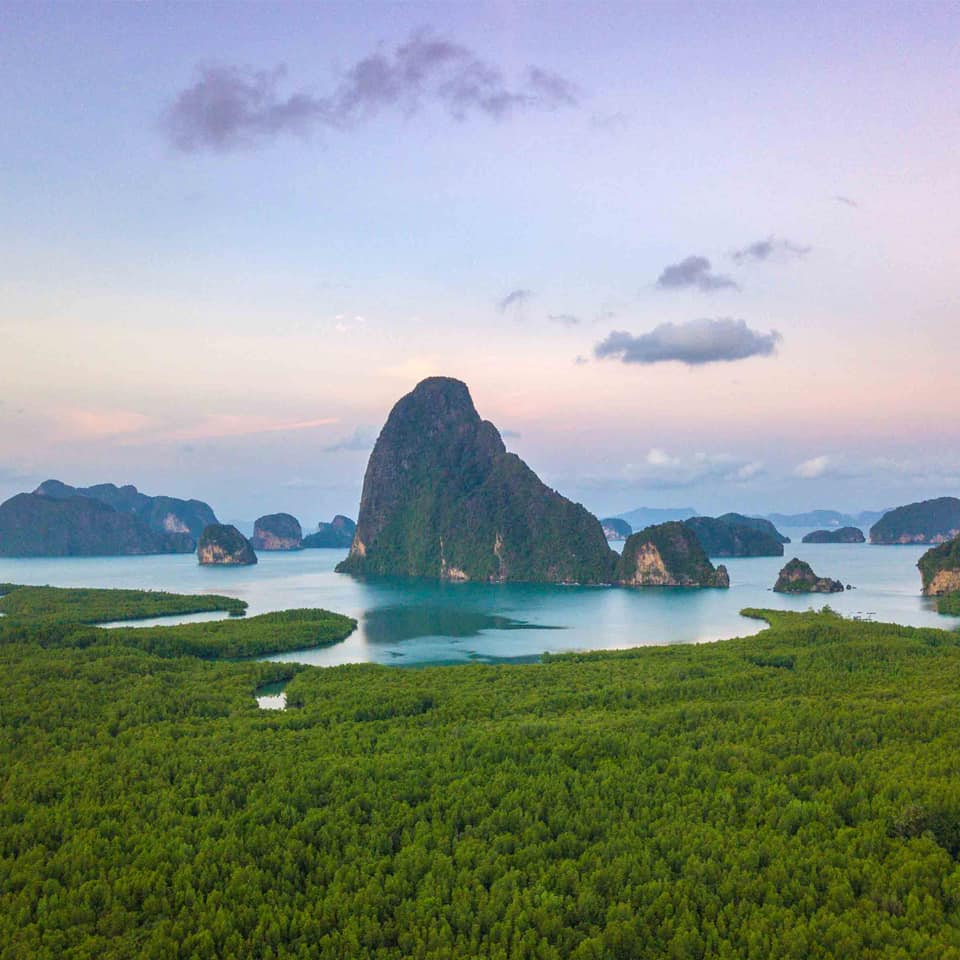 Fancy some sun tanning and basking in the crystal clear waters? Sign yourselves up for an island trip at Phang Nga Bay. This bay is famous because of its limestone cliffs and rock formations that jut out of the emerald green waters. Also known as James Bond island, this was once a set in the iconic 1974's The Man with the Golden Gun James Bond movie. Since it's so iconic, you musn't miss out on a trip to Phang Nga Bay.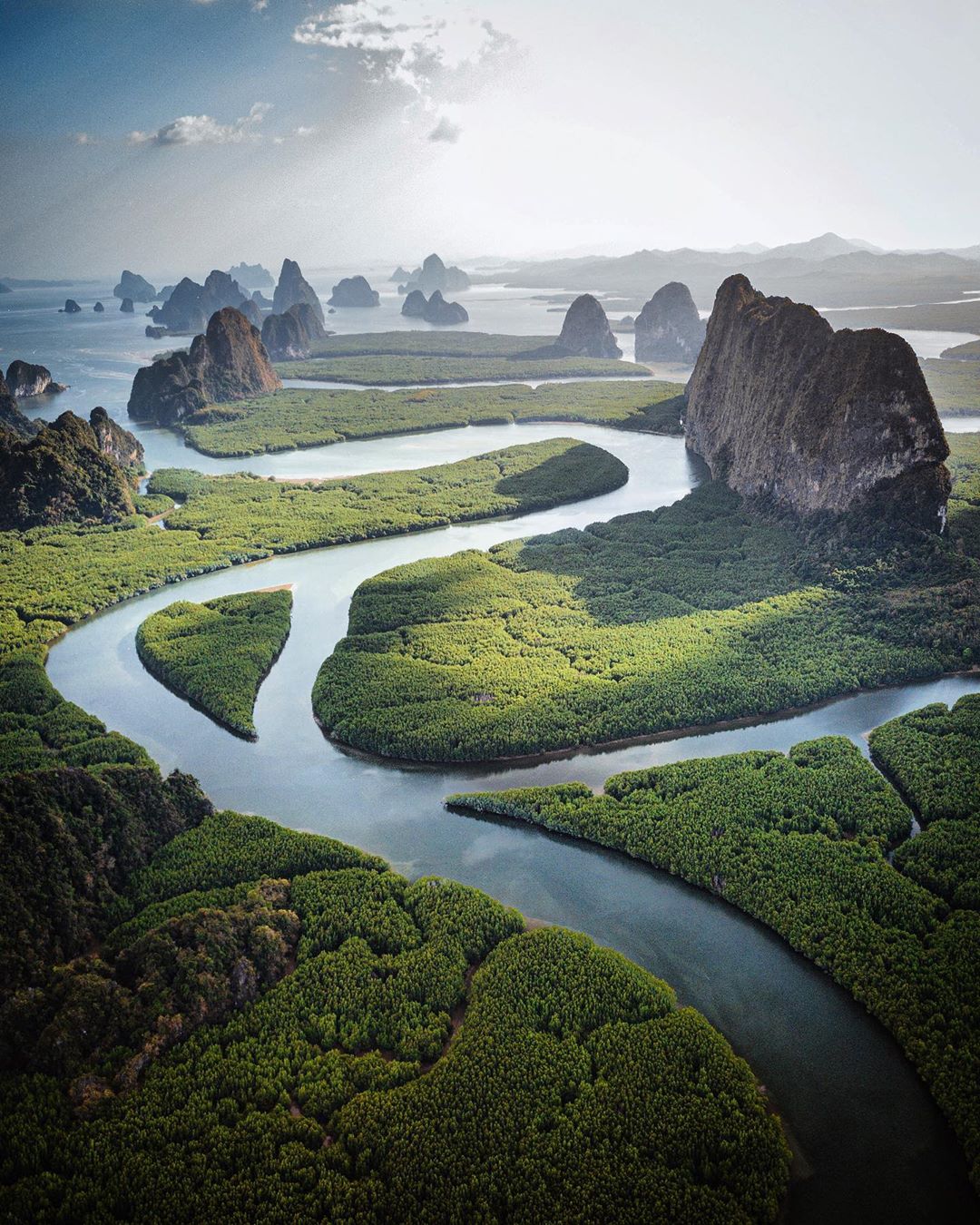 6. Visit Wat Chalong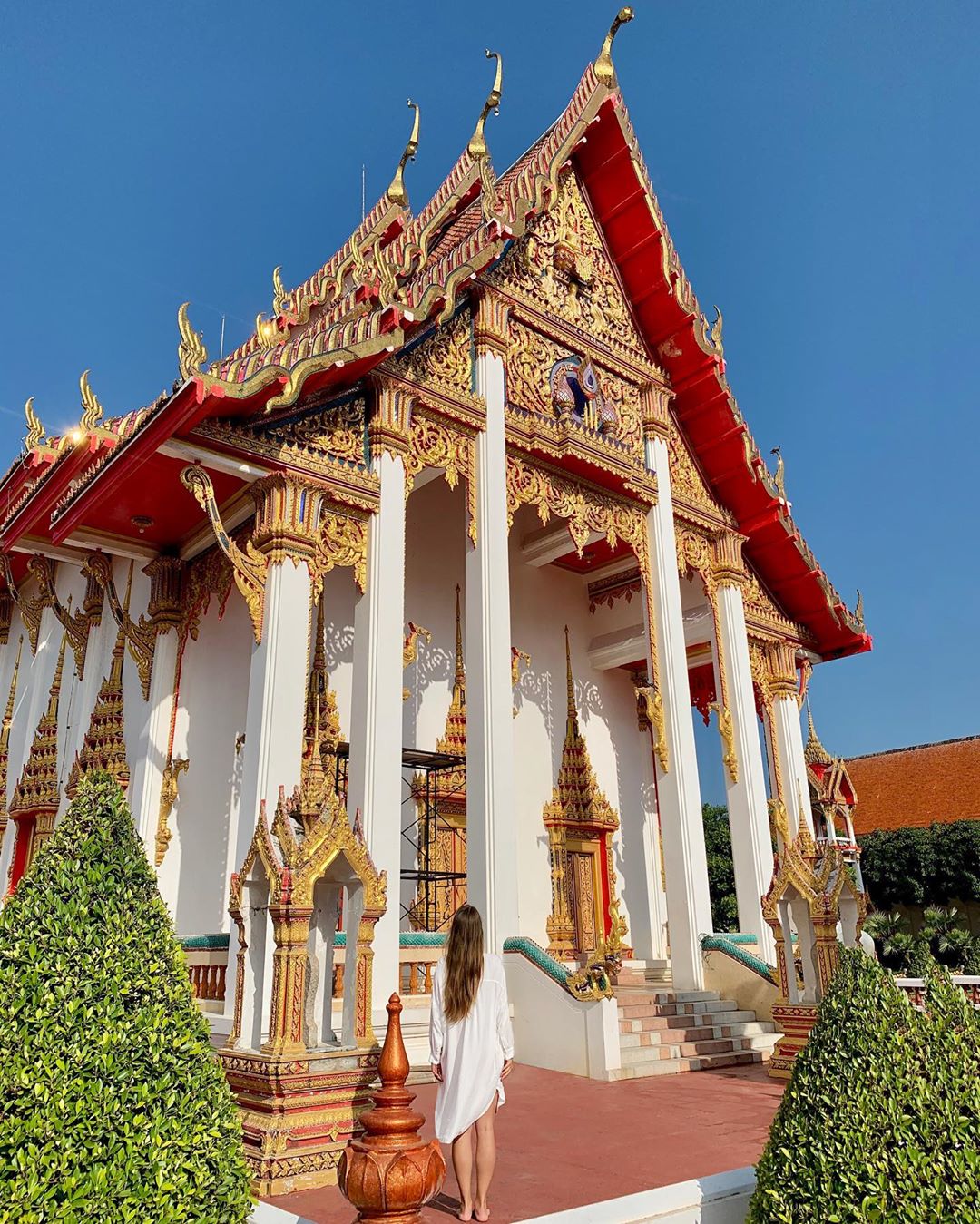 When it comes to a trip to Thailand, how can we miss out on visiting the culturally infused temples? Besides, the temples here aren't just historically entwined, but if you take a closer look, each temple has a stunning yet unique architecture design too. Among the countless temples in Phuket, the Wat Chalong also called  Wat Chaiyathararam is the highly revered temple of all. Built in the early 19th century, Wat Chalong is a monumental temple that has the most visitors because of its exquisite architecture.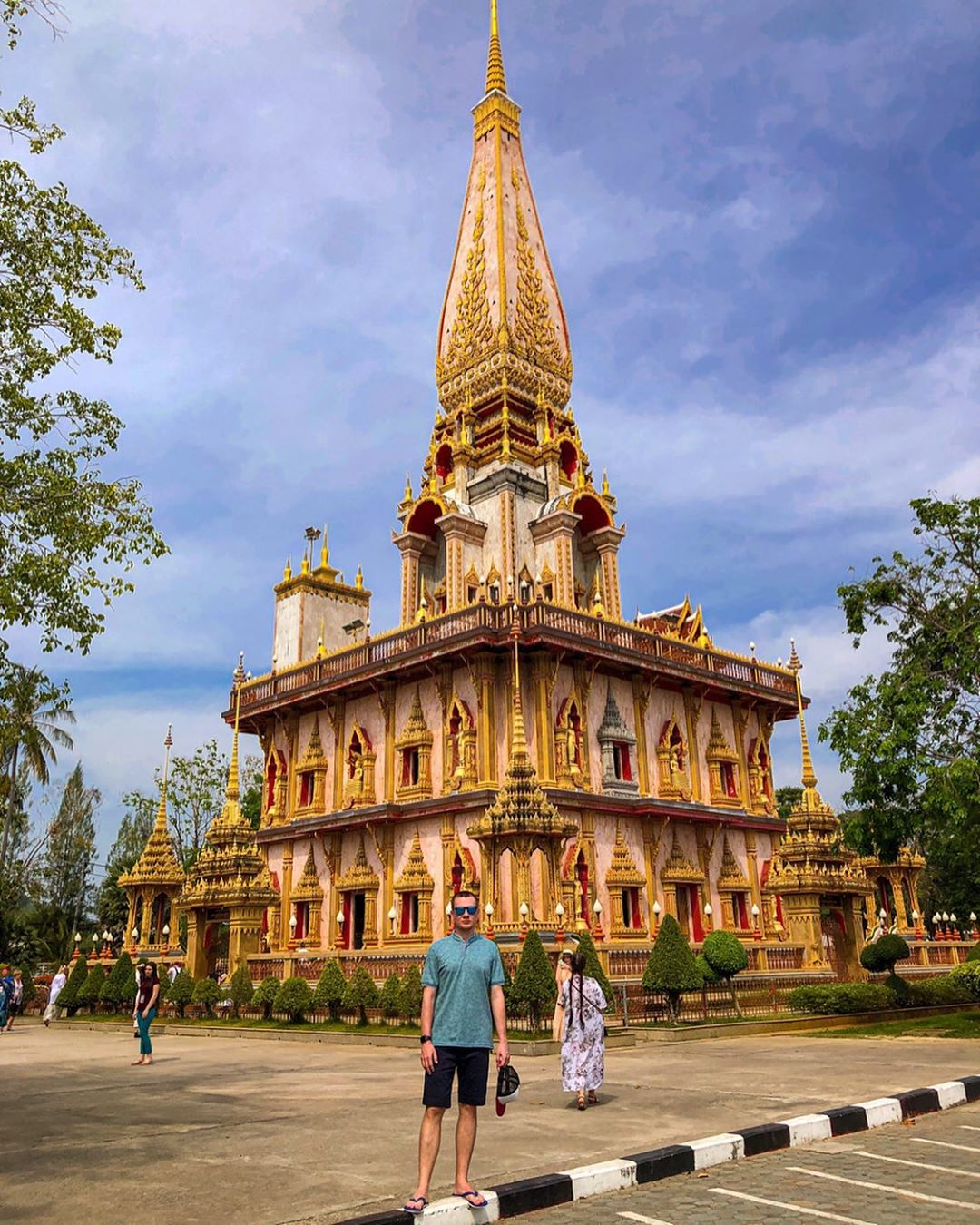 7. Bask In The Sandy Beaches Of Phi Phi Island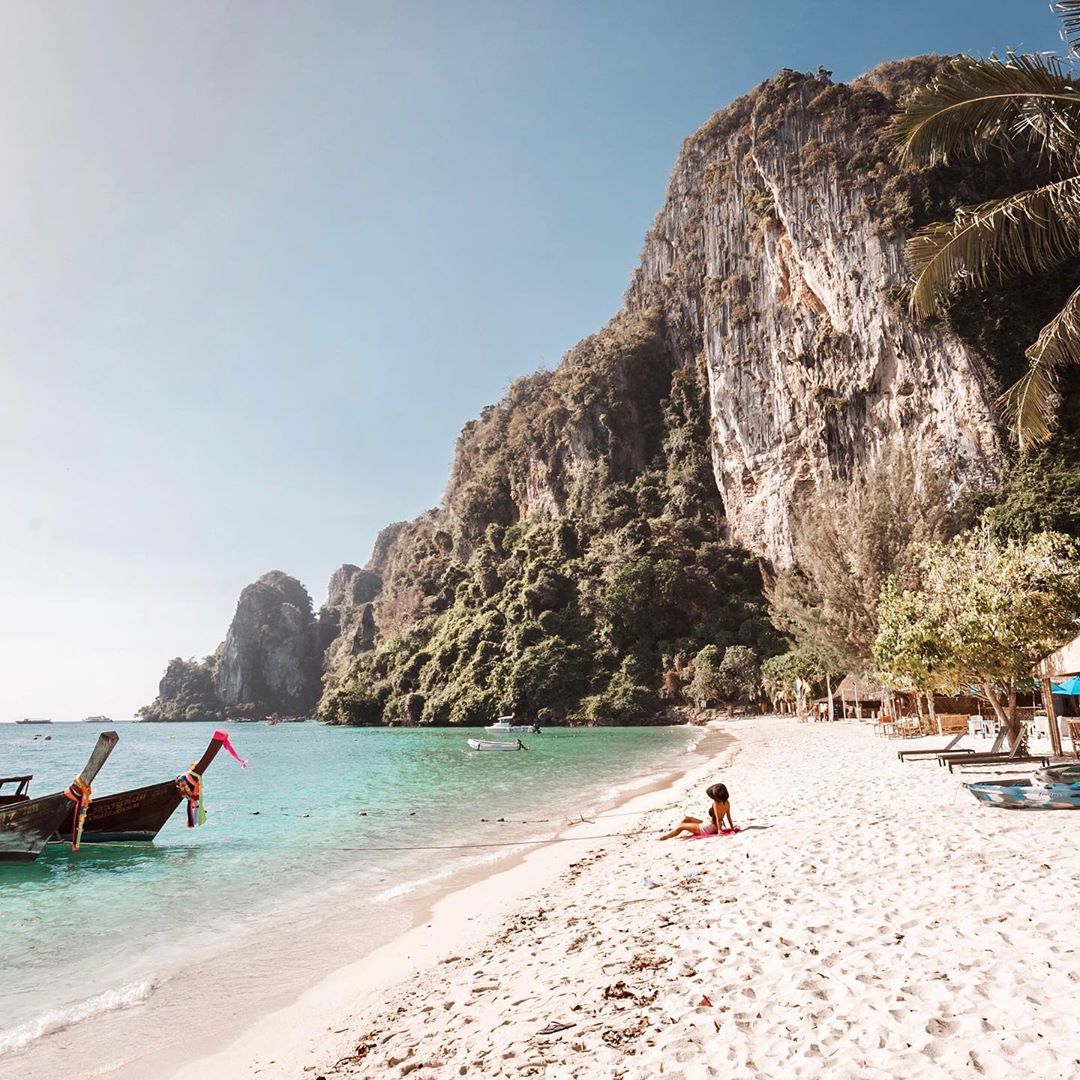 Next up in our list of things to do in Phuket is yet another island trip. This time, make your way over to Phi Phi Island for a tropical island getaway. Known as Kho Phi Phi among locals, this island is home to an abundance of corals and marine life. There are limestone mountains with cliffs, caves, and long white sandy beaches, making it ideal for a quick escape.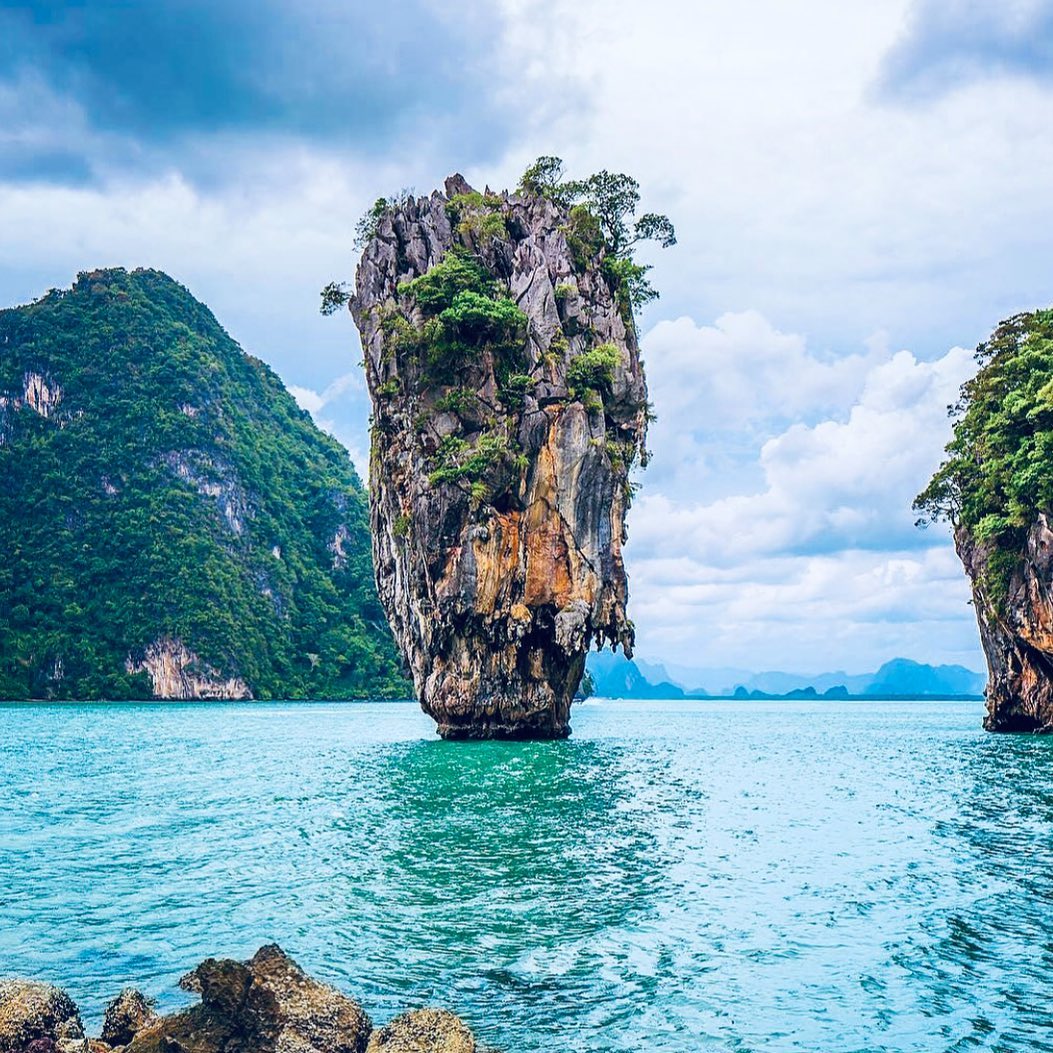 8. Drop By At Phuket Elephant Sanctuary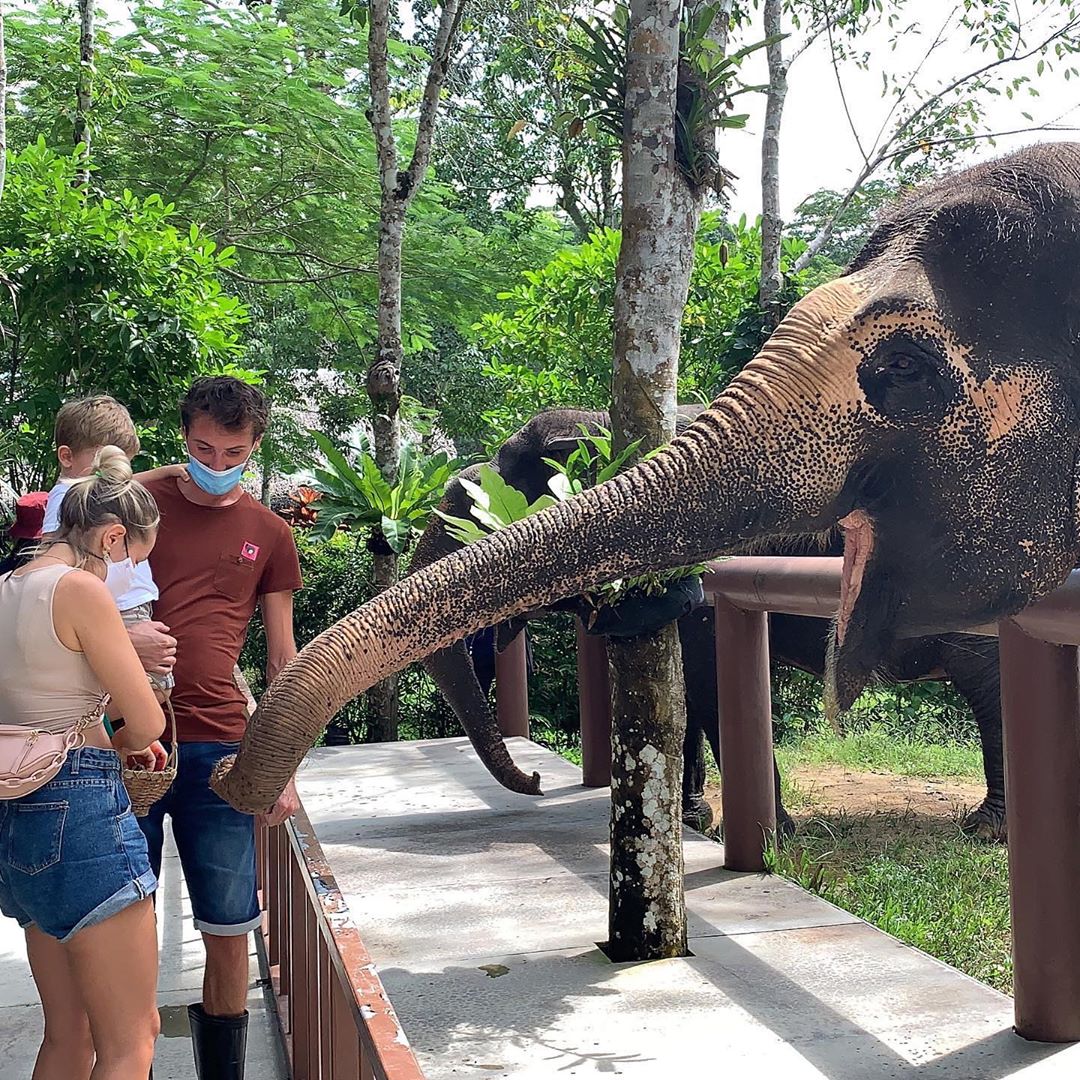 Do you consider yourselves an animal lover? If you do then while you're in Phuket, spare some time off your schedule and drop by at The Phuket Elephant Sanctuary. Worry not, as this is an ethical sanctuary that even lets you get up close and personal with the elephants. And when we mean up close and personal, you can even swim alongside the elephants! This is surely an experience that you can get nowhere else.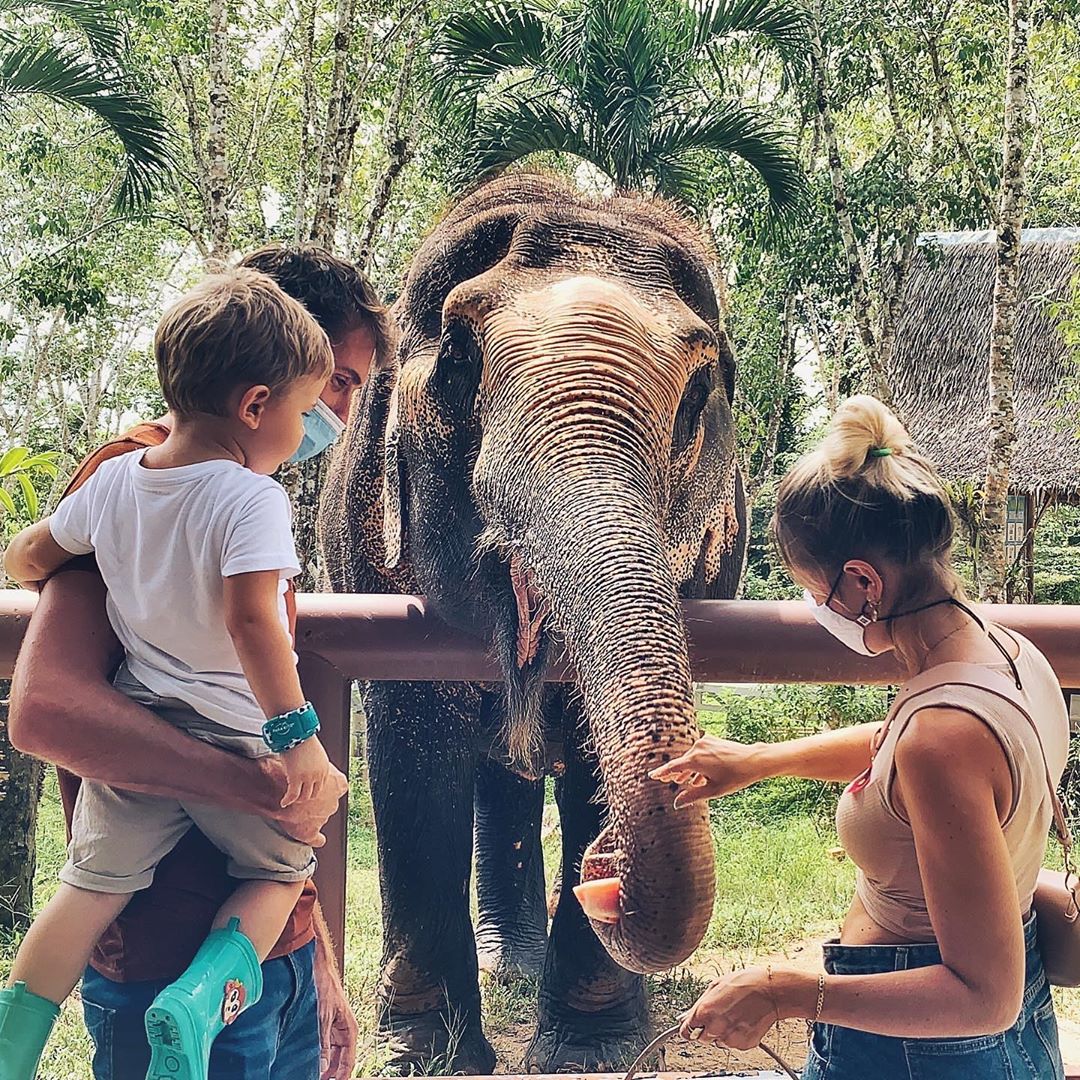 Address: 2/12 Moo 6, Kathu, Phuket, Thailand 83120
9. Snap IG-Worthy Photos At Ma Doo Bua Cafe
On vacation, there's nothing we love more than flipping our phones out to snap some selfies. And Ma Doo Bua Cafe in Phuket lets you do just that as it has a perfect Instagram backdrop with large lotus leaves. Couple that with a wooden boat in the middle, you will definitely spend hours here just to get the best shots. Also, the cafe provides drone photography services just so you could get some beautiful aerial shots of yourself on the wooden boat.
Address: 310/51 Moo 1, Baandon-Cherngtalay Rd., Thalang Phuket, Thailand.
Operating hours: 9am – 10pm (Daily)
Contact: +66 63 593 9939
10. End The Night At Malin Plaza Patong Night Market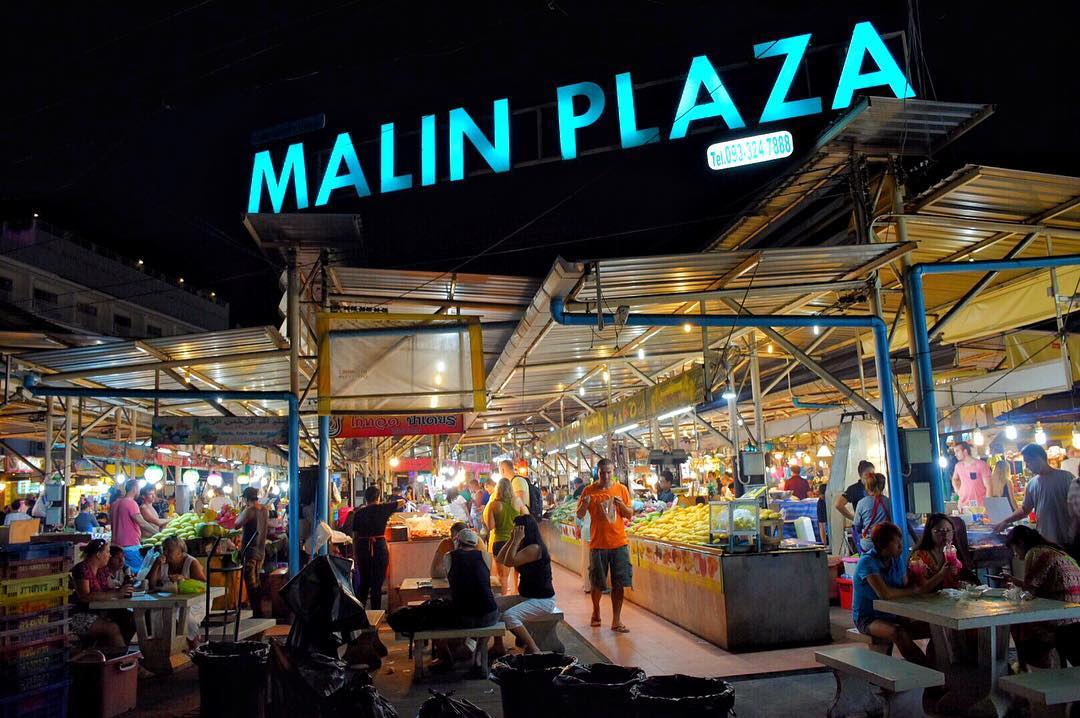 There's really no better way to end our night than by strolling at a night market. Even better, if it's one of the most bustling night market in Phuket known as Malin Plaza Patong Night Market. Unlike ordinary night markets, Malin Plaza Patong Night Market is cooler as the stalls are well spaced between one another. Here, you can expect to find an array of street food such as crepes, ice cream, sushi, and more affordable fares.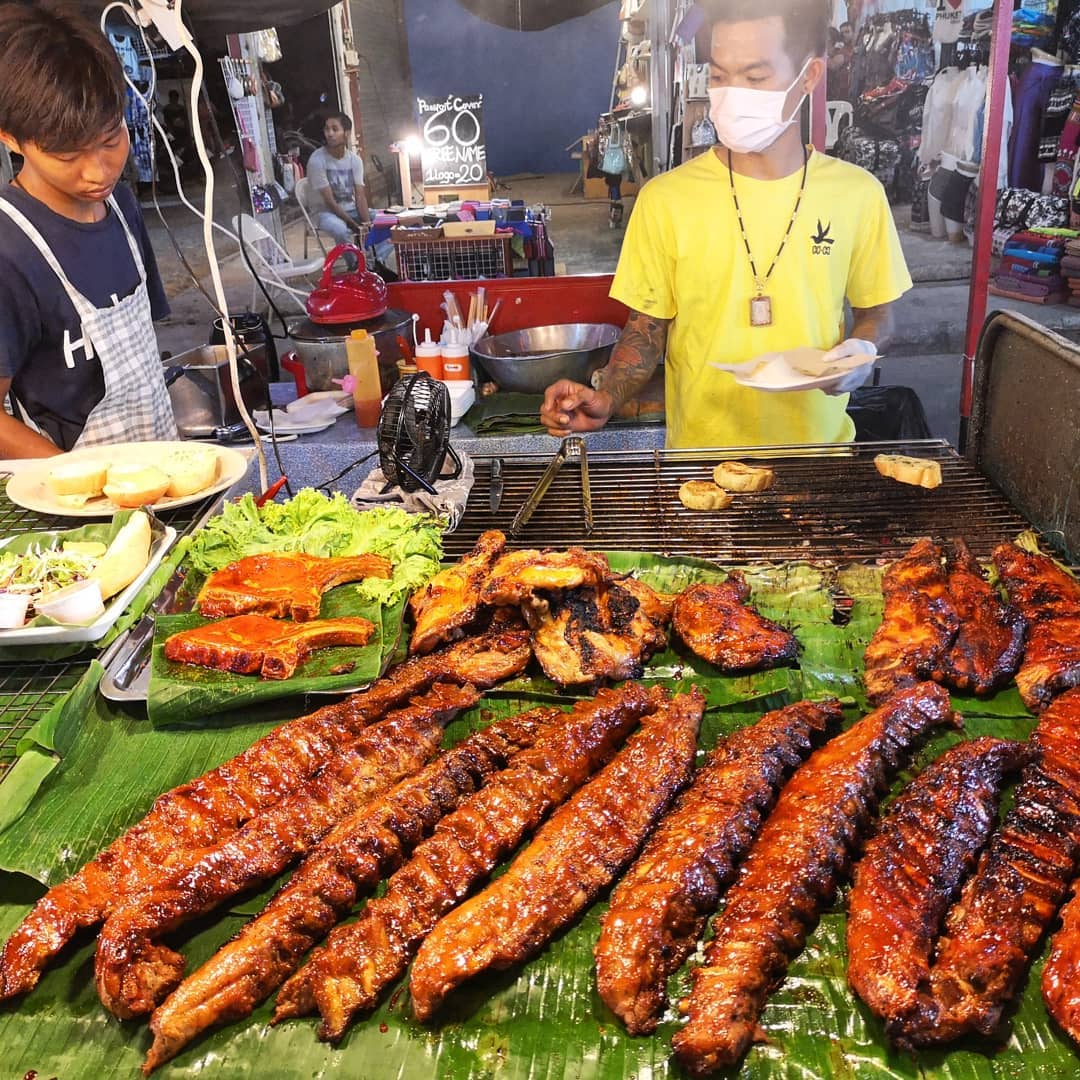 Address:  Prachanukhro Road, Patong, Kathu, Phuket 83150, Thailand
Hours: 11 AM to midnight (Daily)
And there you have it guys, these are the Top 10 things that you can include in your bucket list when you visit the beautiful island of Phuket. Indeed, tiny island trips often come with heaps of fun. Also, remember to save up this list and hopefully it comes in handy when it's safe to travel. Bye!
—
We would like to invite you to join our New Private Community Group! Here you are free to ask questions, share your love for food, and explore the Bangkok community! We will also regularly post about casual promos and latest findings.Click on the button below and hunt good food with us today!