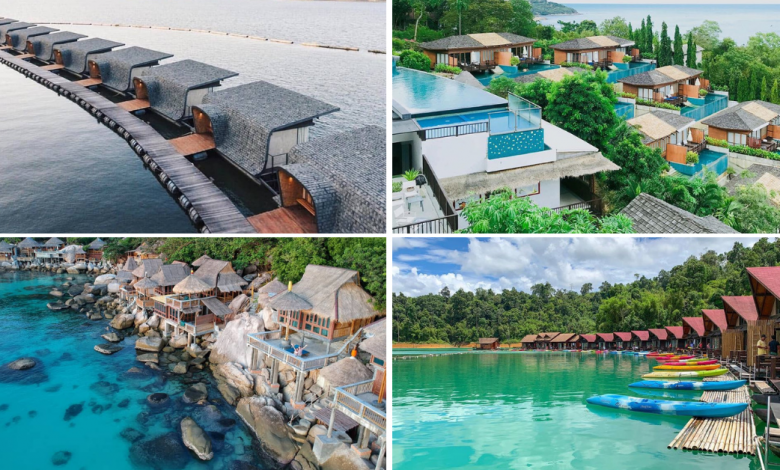 If you're travelling to Thailand soon and staying over in stunning water villas is in your to-do list, then you're at the right spot. Because, we've cooked up a list of 10 Most Breathtaking Water Villas in Thailand that will most definitely leave you in awe. Whenever you're ready, just scroll over and pick your favourite villa!
10 Most Stunning Water Villas In Thailand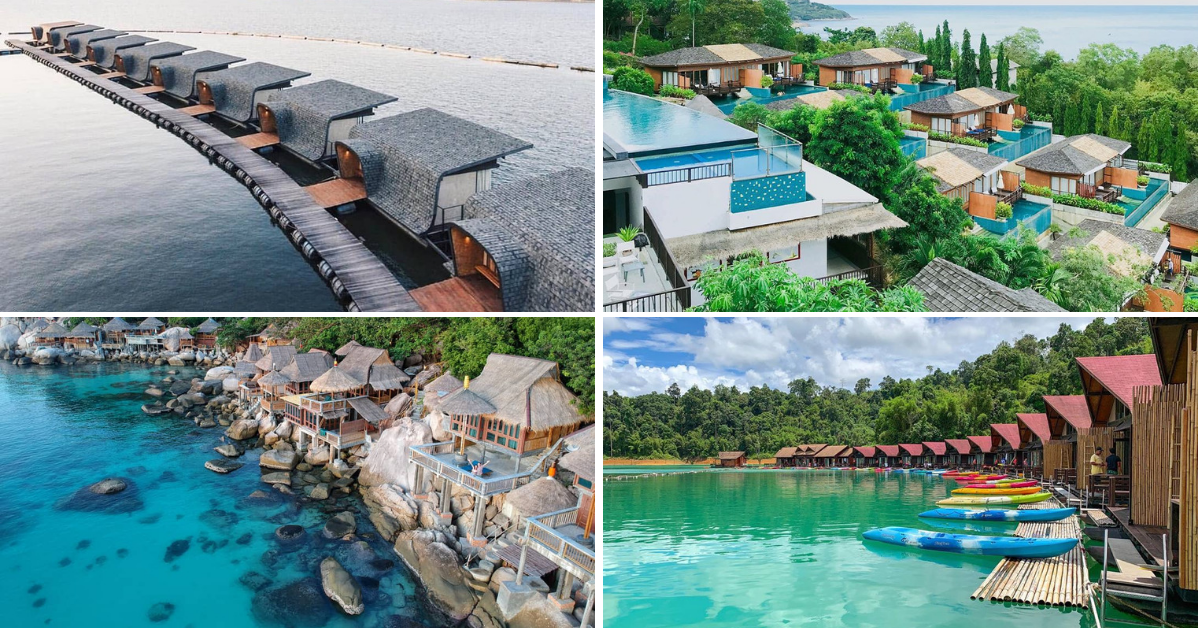 1. 500 Rai Floating Resort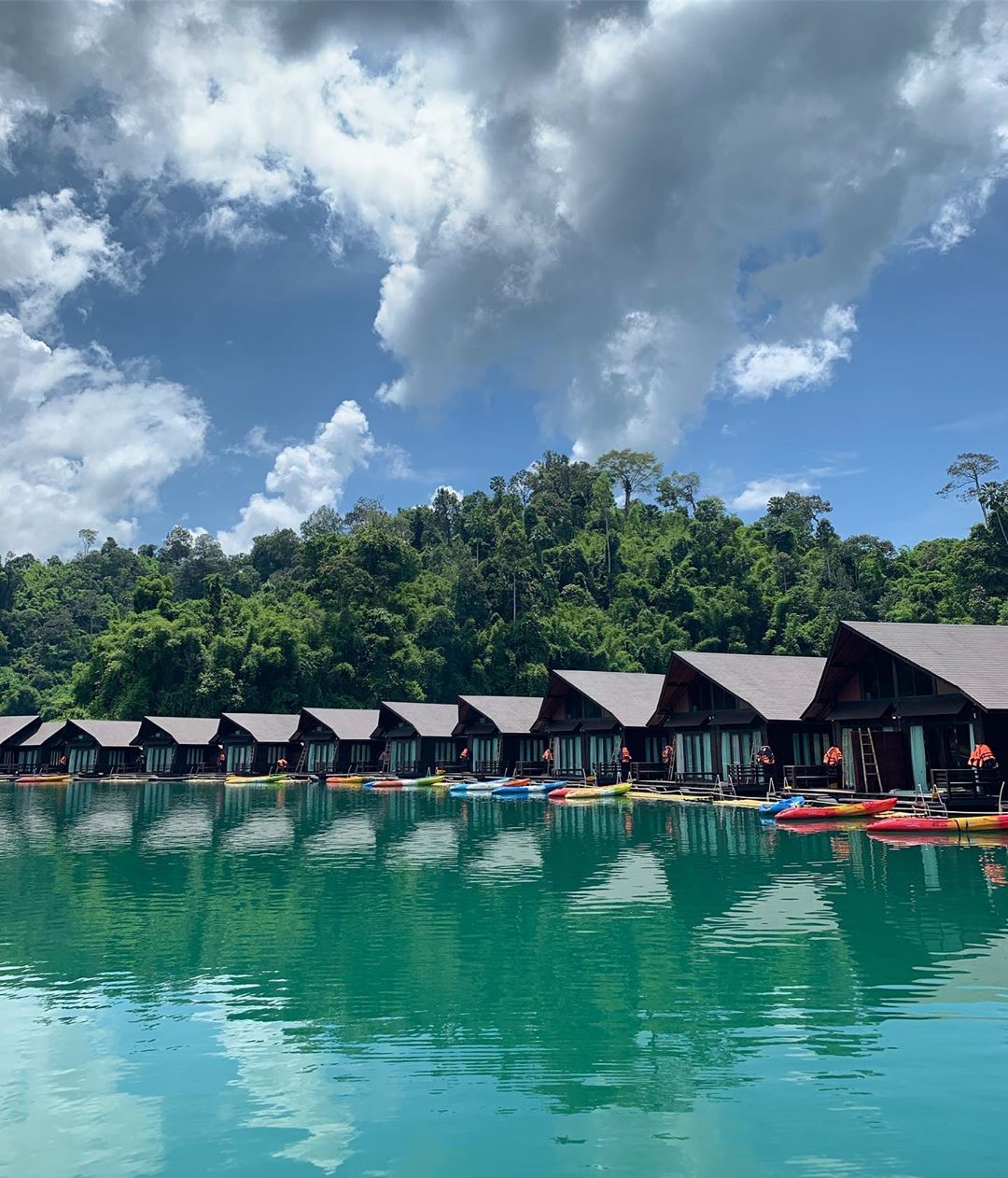 The very first water villa spot on our list is 500 Rai Floating Resort. This resort is definitely true to its name, whereby it is literally floating above an emerald lagoon. If you decide to stay a few nights here, you'll get to witness the majestic sunset as well as sunrise. In addition, if you're one who prioritises a sense of privacy, 500 Rai Floating Resort may very well be your go-to resort because it also has private balconies! With its emerald green lagoon, 500 Rai Floating Resort will definitely make you feel like you're in Maldives.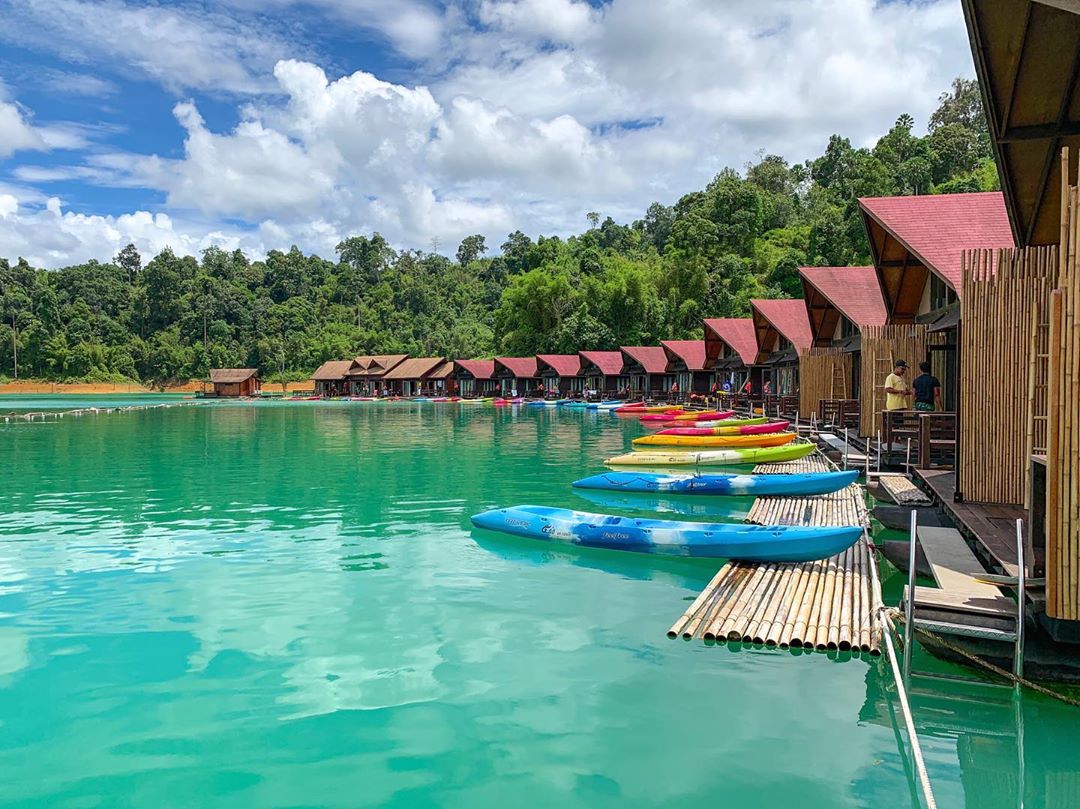 Address: 32/15 Khao-Wong, Takhun, Suratthani 84320 Thailand
Contact: (+66) 77 953-013-14
Rate: Approximately THB10,750
2. Blue Sky Resort
No kidding, this next water villa is so surreal because of its hut-like rooftop. It may seem like the exterior is pretty primitive, but it's packed with a whole new level of aesthetic. Aside from that, there are plenty of fun activities that can be carried out here at Blue Sky Resort such as canoeing, diving, snorkelling as well as kayaking. Aside from that, you can also immerse yourselves in Thai culture by taking part in their Thai boxing classes. If you're looking for a stunning water villa that won't burn any holes in your pocket, then pick Blue Sky Resort.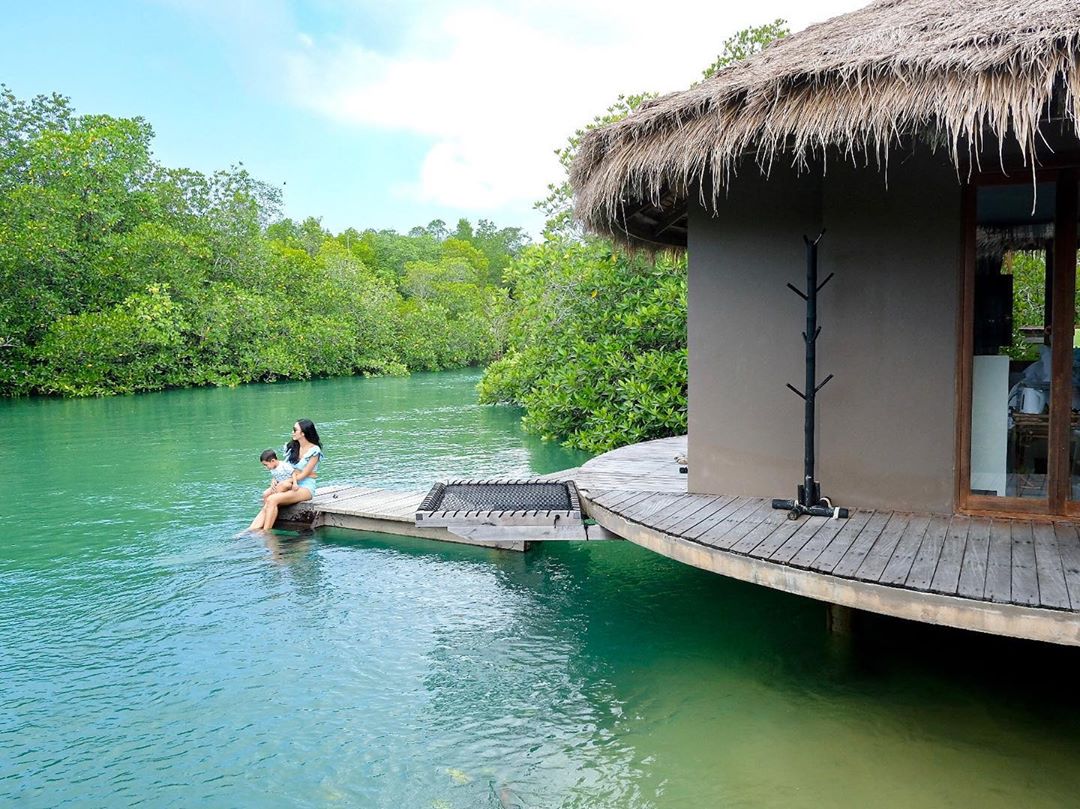 Address: Sapanpla Road, Koh Phayam, Koh Phayam (Ranong), Thailand, 85000.
Contact: (+66) 77 953-013-14
Rate: Approximately THB10,750
3. Z9 Resort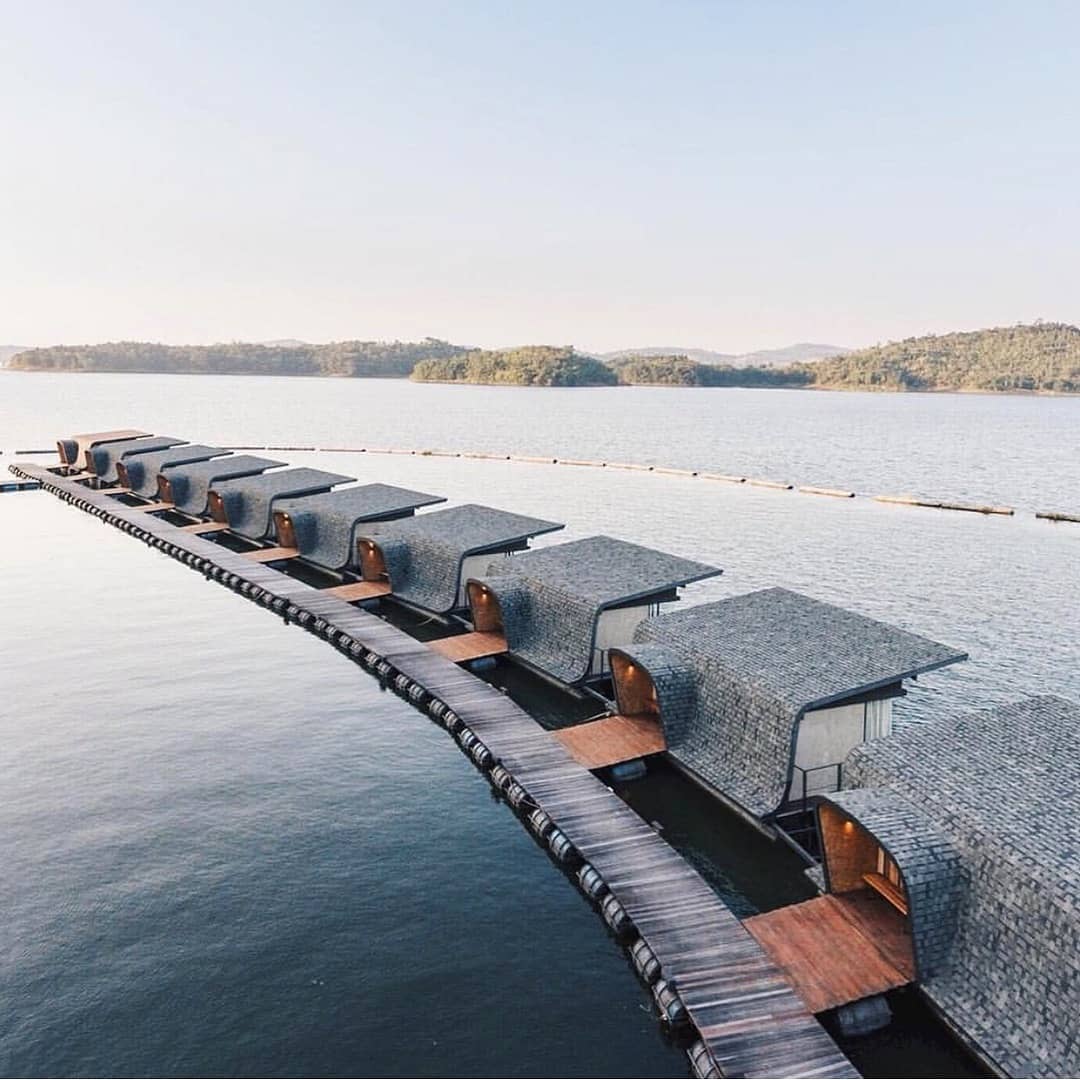 Z9 Resort is the most commonly seen water villa on the net. Because of its picturesque exterior alongside the breathtaking view. Also, did you know that Z9 Resort completed its building in 2017 and shortly a year later, they took home the award of hospitality. Undeniably, the staycation experience here is impeccable because each villa has its private balcony so you can wake up to a wonderful day by basking in the view of the hills and sunrise. If you're interested to stay over here, you better make an appointment beforehand because there are only 15 hotel rooms available here at Z9 Resort.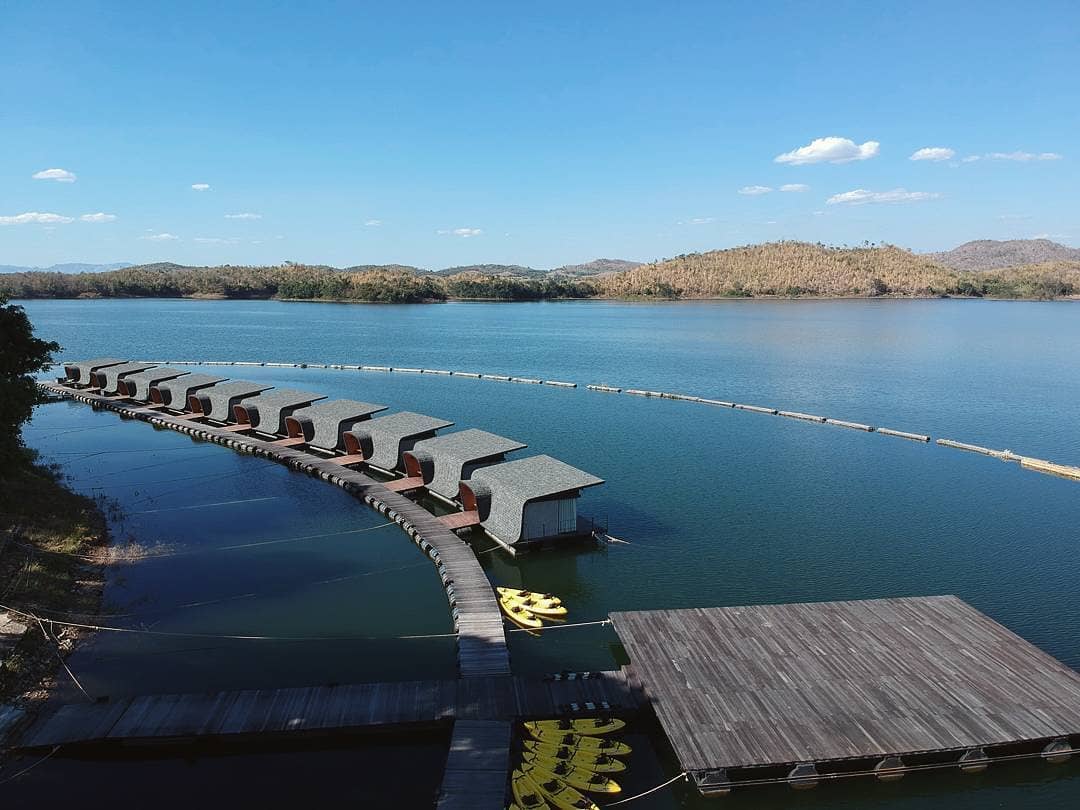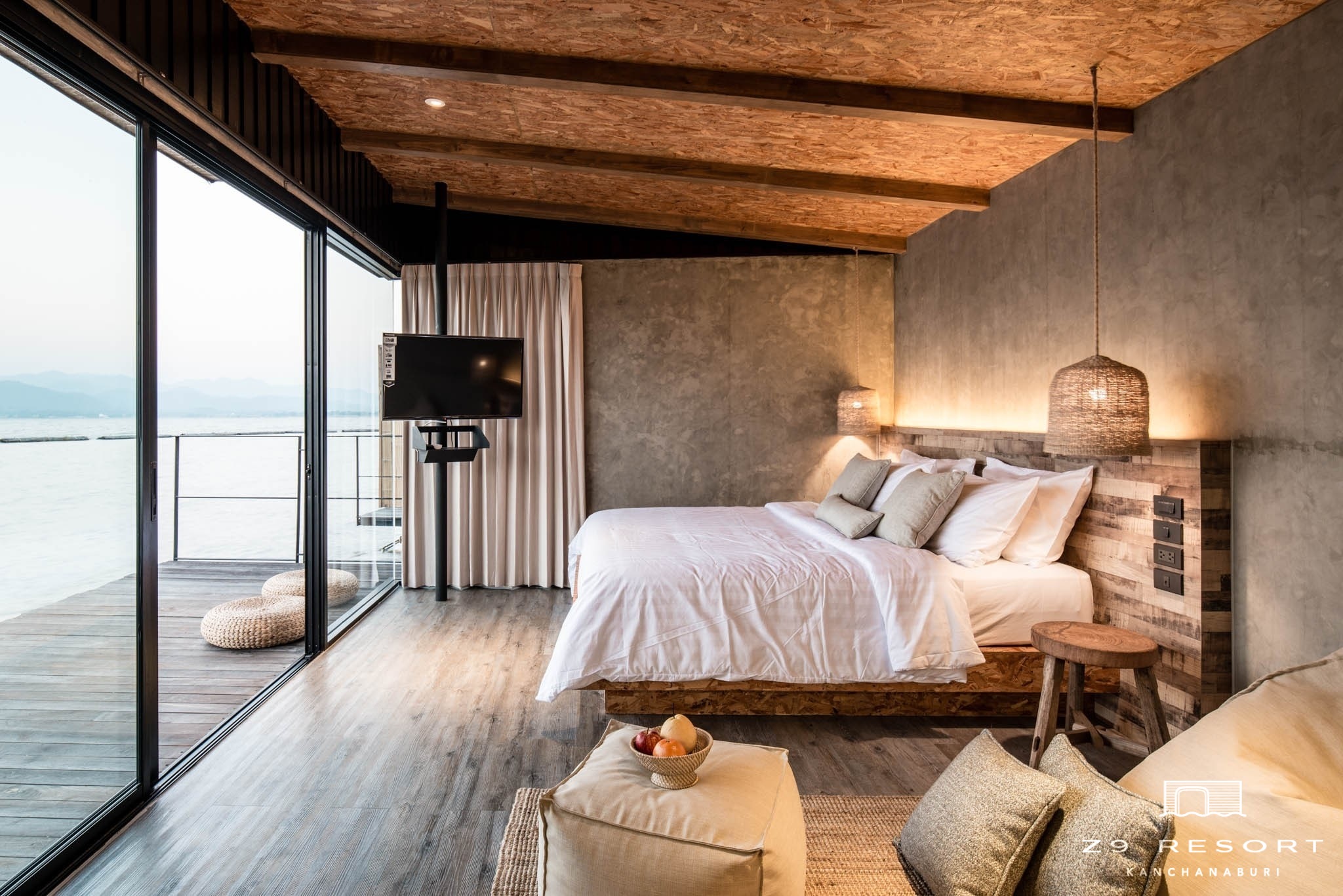 Address: 71250 Si Sawat, Kanchanaburi, Thailand
Contact: 0632394459
Rate: Approximately THB 4500
4. The Greenery Panvaree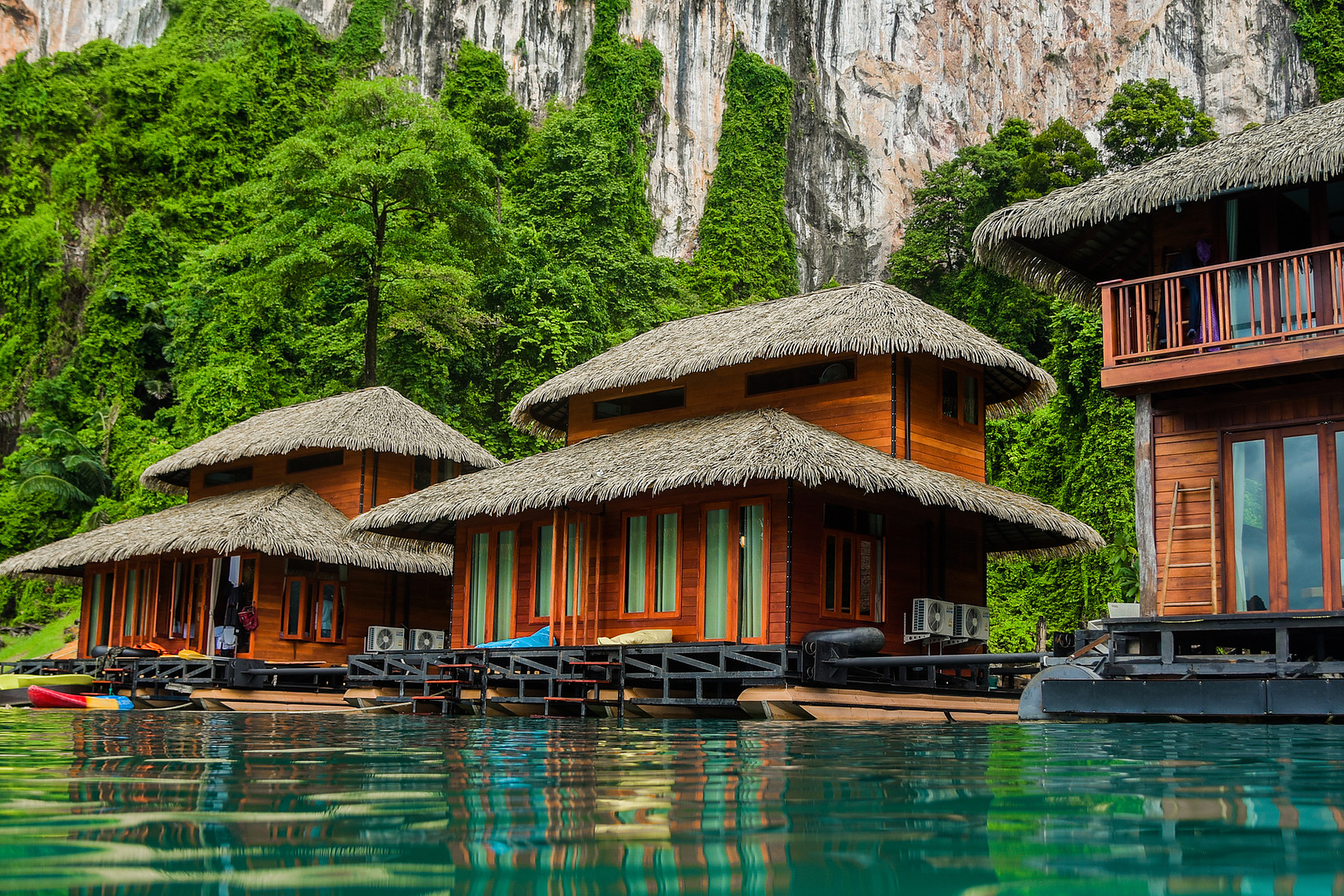 The Greenery Panvaree rings true to its name, it's situated amidst greenery and shrubbery where residents can unwind and connect to Mother Nature. What's unique about this resort is that you can pre-order your very own solarium, and nothing screams serenity more than this. Aside from that, there are also plenty of activities available here such as canoeing and many more. The best part is that each room has air conditioning, mini bar, and a balcony. Without a doubt, this resort is the best getaway from the bustles of the city life.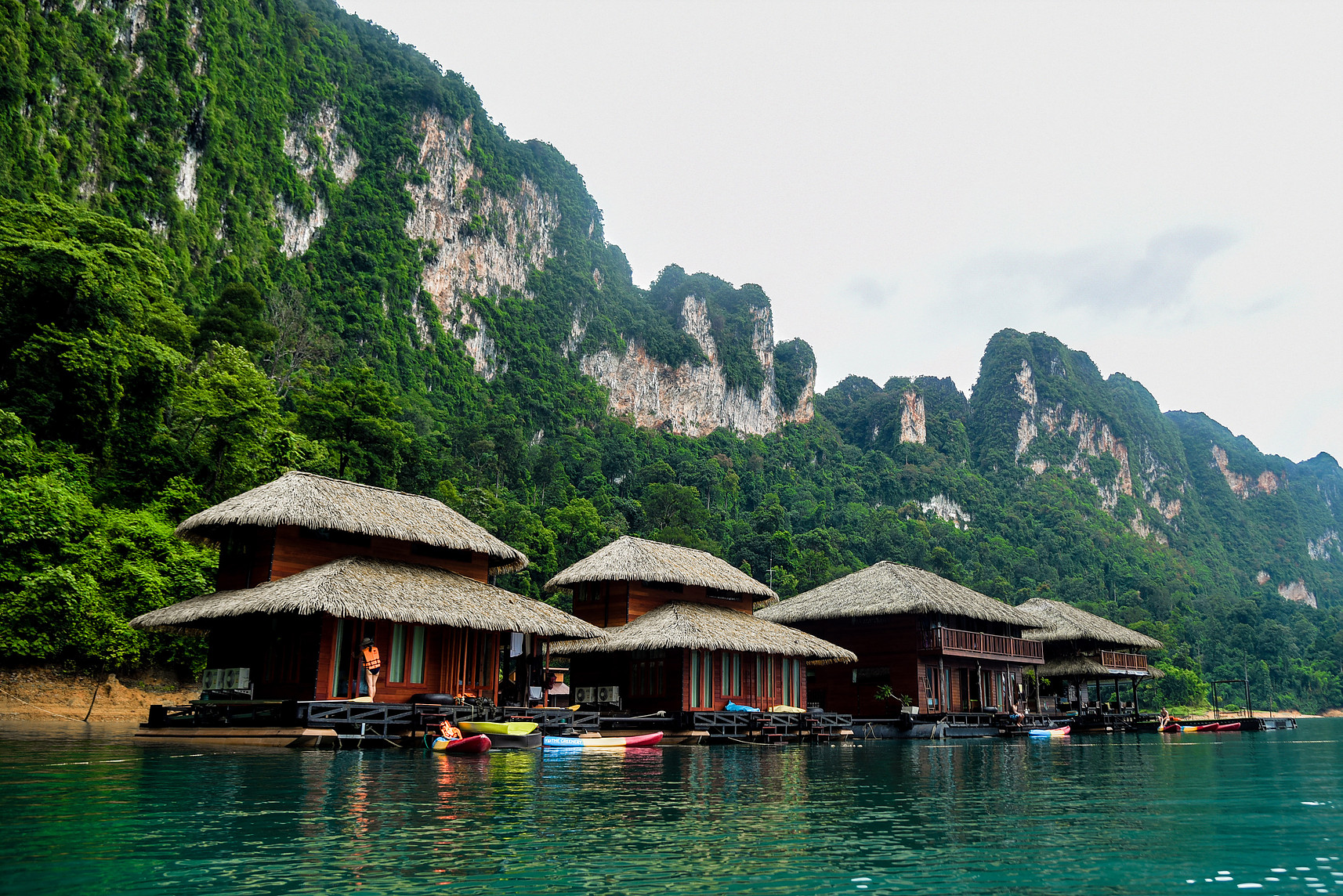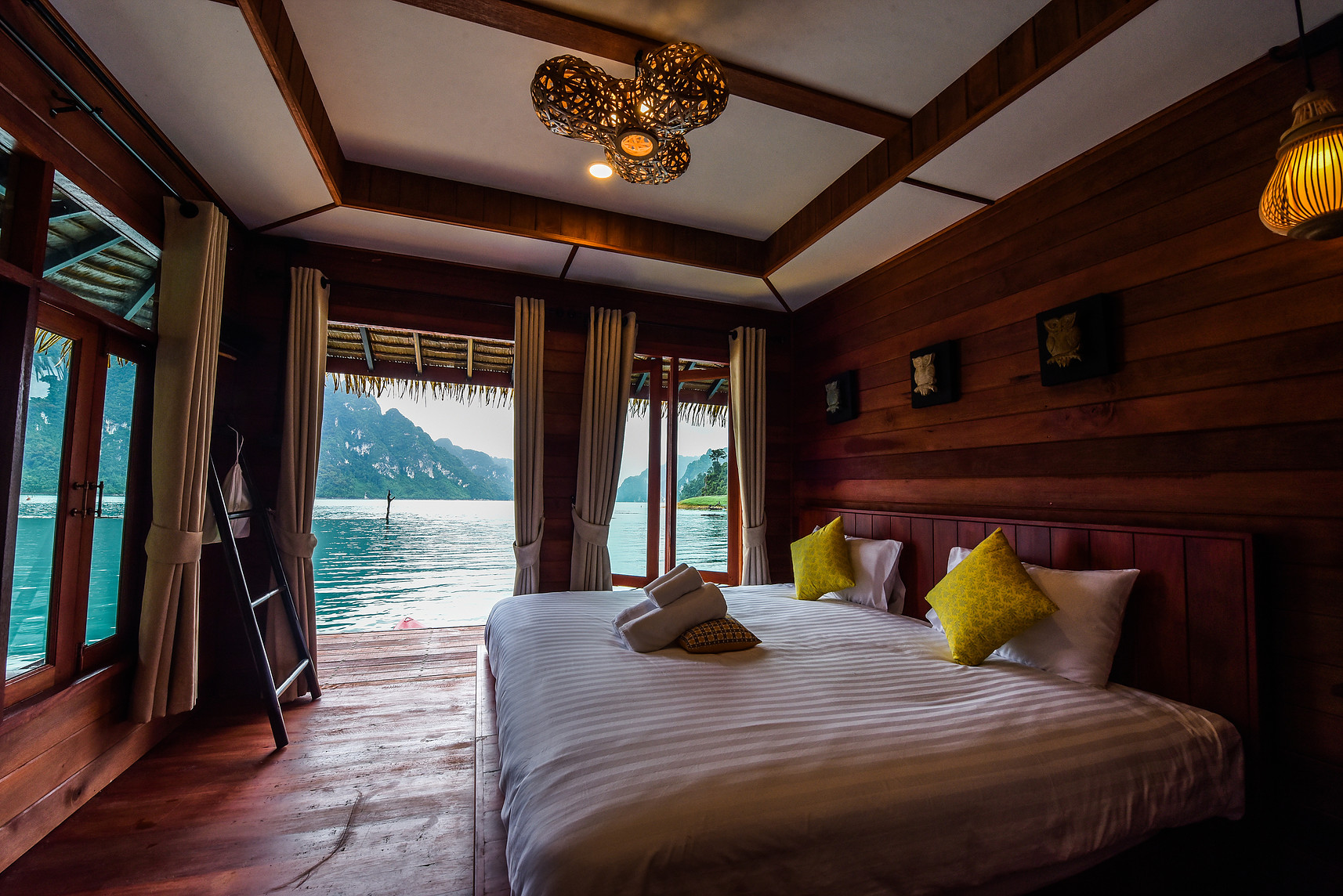 Address: Ban Ta Khun, Suratthani, Thailand, 84230
Contact: +66 89 132 0007
Rate: Approximately 13,418 THB
5. Wang Nok Kaew Park View Resort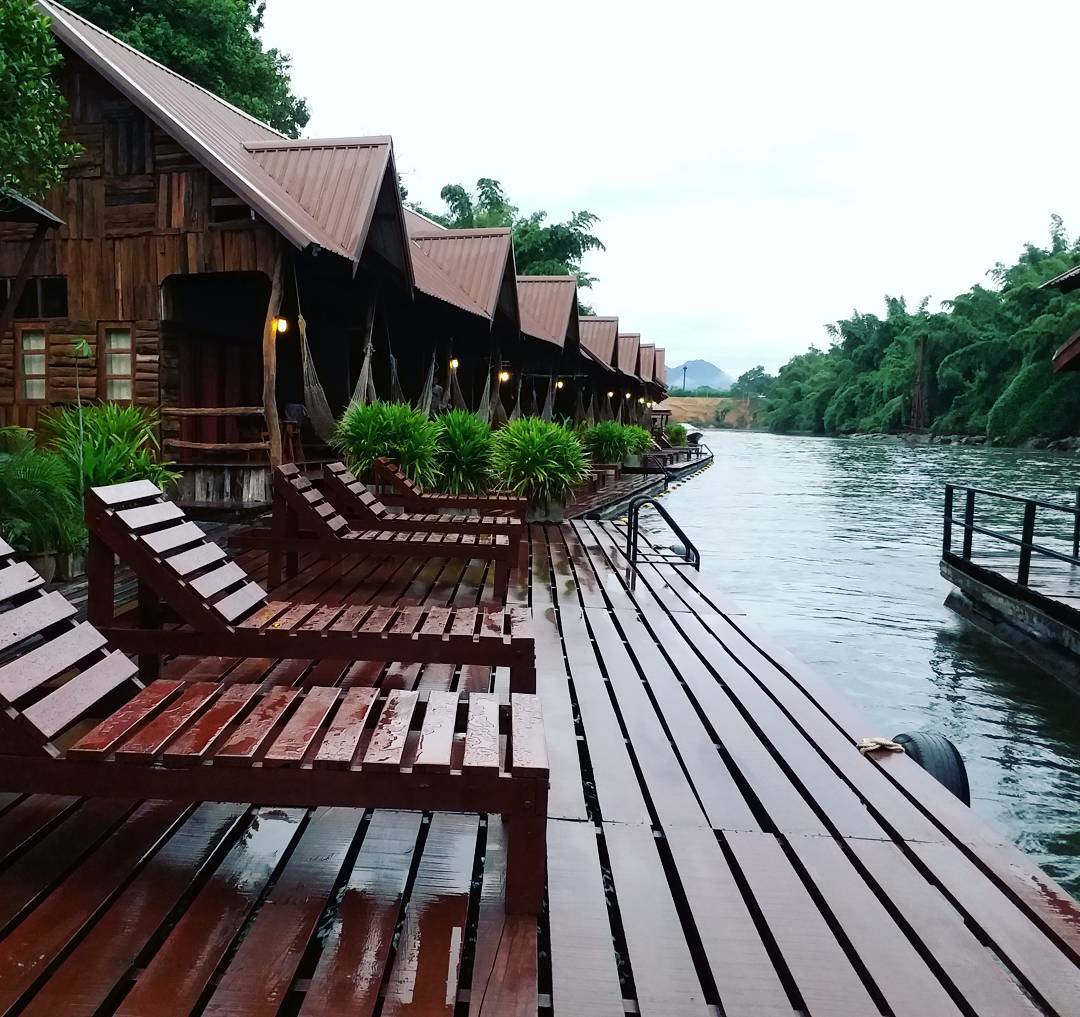 Since we're talking about water villas in Thailand, we're sure you guys enjoy what it's like to live right above water. While some prefer a hint of modernity in their villas, this next spot takes you back in time since their villas are made from wood. Here at Wang Nok Kaew Park View Resort, you can either opt for the natural river view or even the deluxe swimming pool view. Oh, did we mention this villa has a hammock so you can lay in it, admire nature and fall asleep with ease? Sounds like the perfect vacation to us.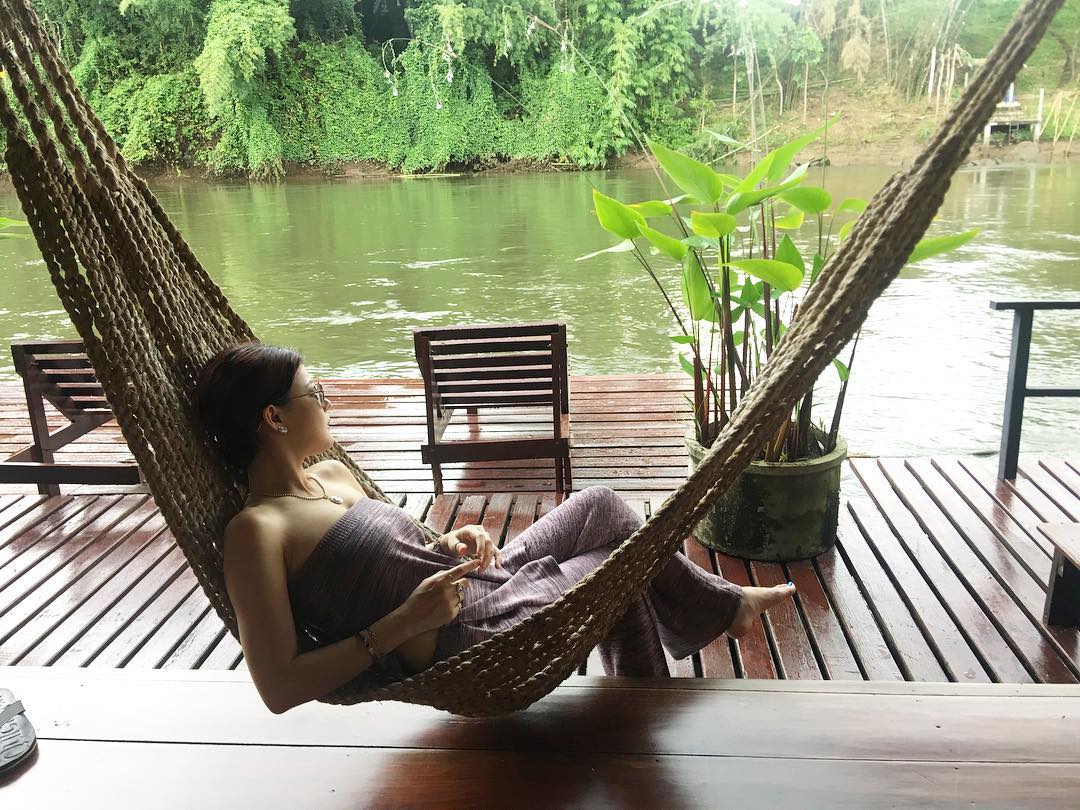 Address: Sai Yok, Sai Yok District, Kanchanaburi 71150, Thailand.
Contact: +66 81 829 9563
Rate: Approximately 2,600 THB (for Standard Raft)
6. Koh Tao Bamboo Huts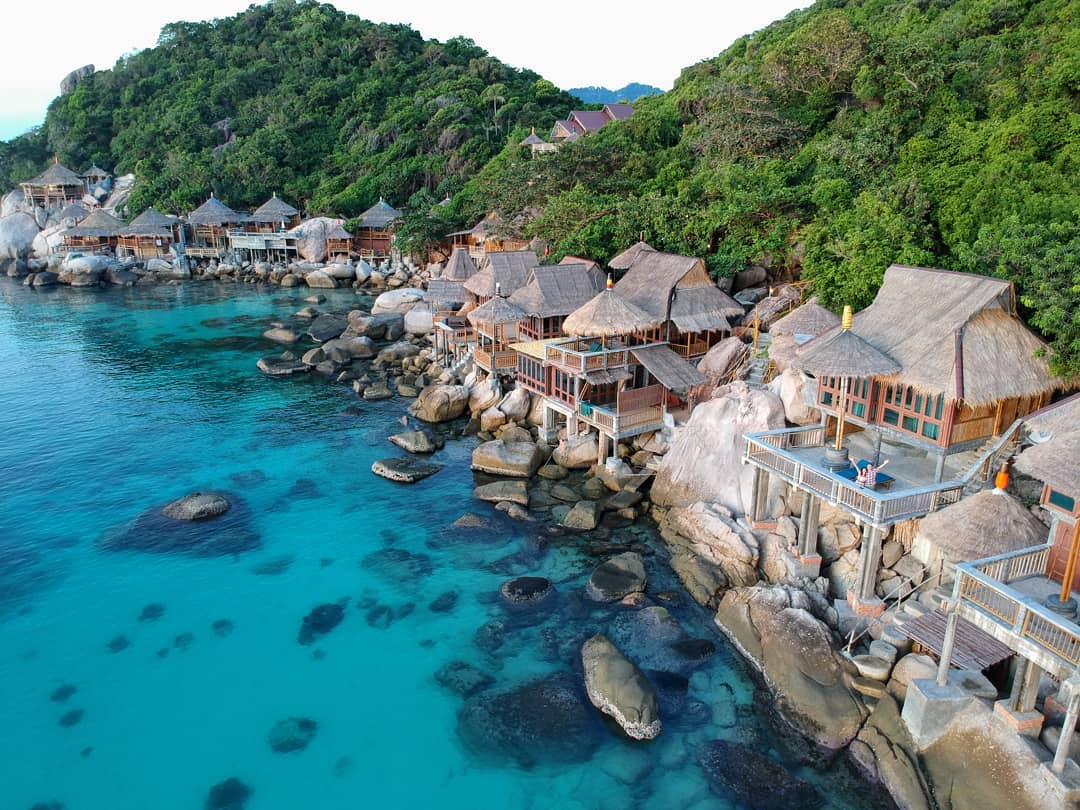 Koh Tao Bamboo Huts stand out because it is perched upon the rocks in the jungle by the sea. Hikers and adventurers will love this as there are steep tracks that you need to go through in order to get to the resort. Furthermore, these bamboo huts are built with thatched roofing alongside breezy balconies so you'll get to enjoy the scenery of the tropical ocean. Enjoy the sea breeze and take in all elements of nature while you overnight here at Koh Tao Bamboo Huts. There's a total of 19 huts, with 3 of them having swimming pools + Jacuzzi.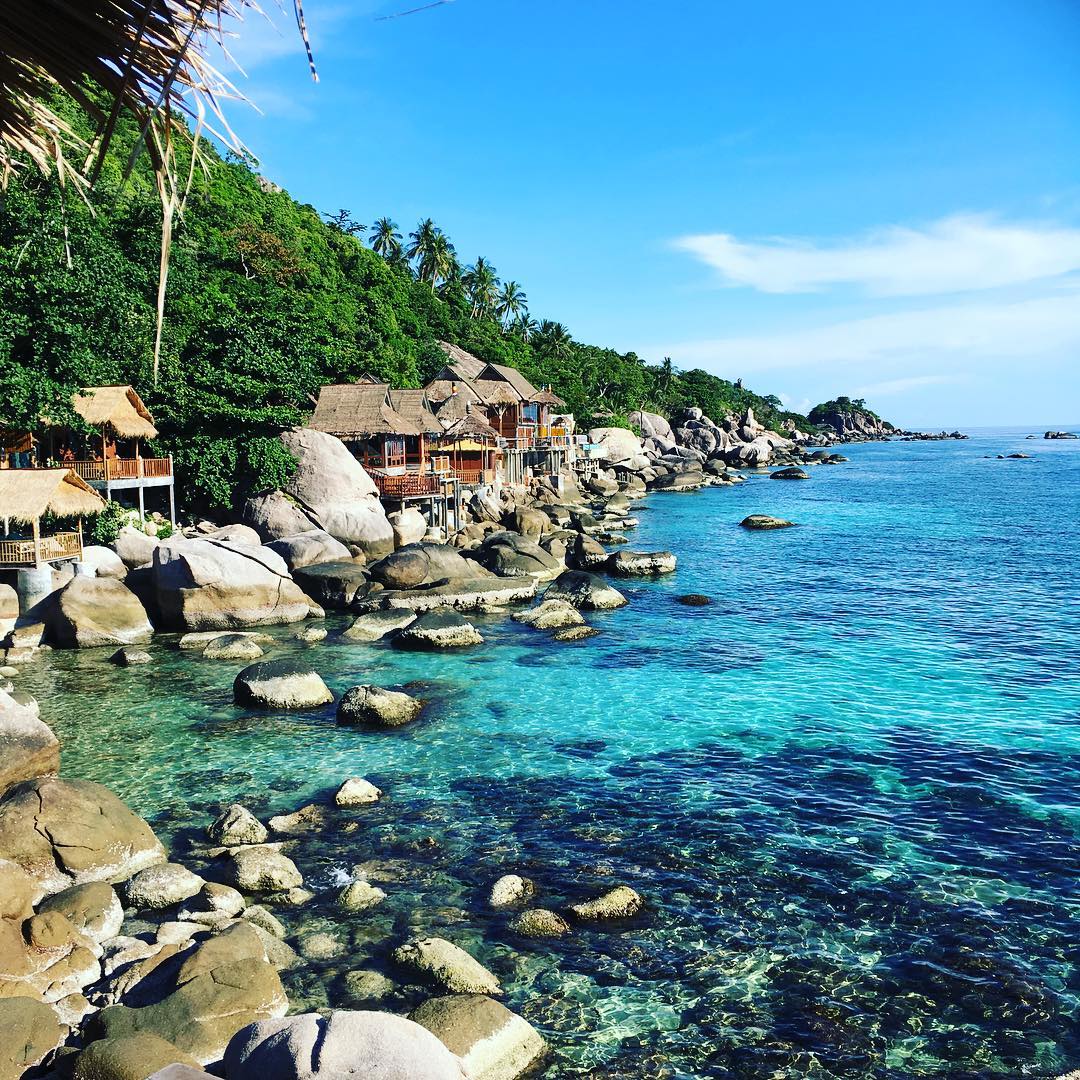 Address: 30/20 Jax Trek, Jansom Bay, Koh Tao, Thailand, 84360
Contact: +66 (0) 7745 6394
Rate: Approximately 5,205 THB
7. Ananta River Hills Resort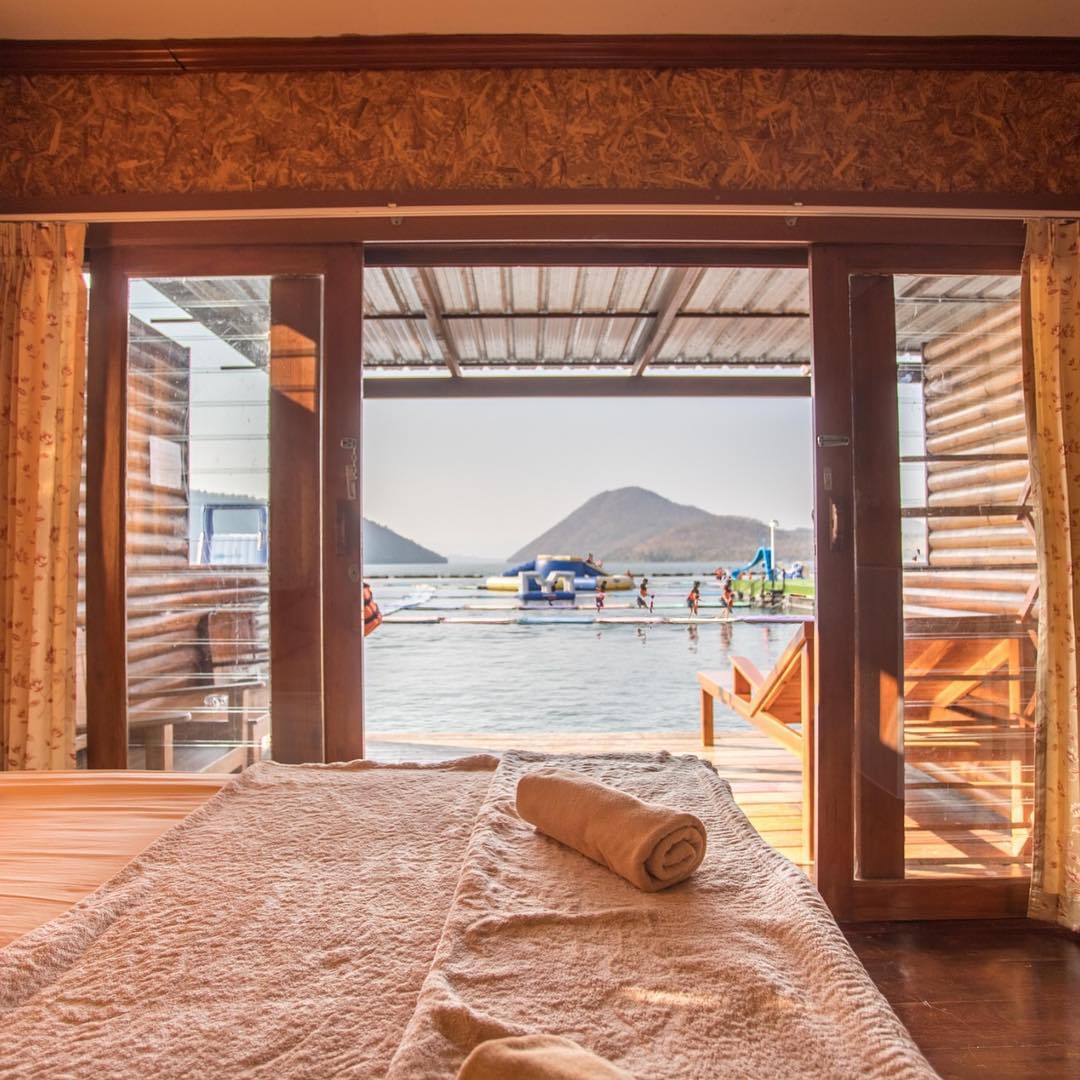 This next water villa is on our list because of the countless fun water activities you can partake in. The water activities include jet ski, kayak, and even an entire trampoline on a float. If you have this innate love for friendly sports competition, then you'll be relieved to know that Ananta River Hills Resort organizes competitions too! Yes, winners will be presented with prizes from the resort. One thing that this water villa is famous for is its ability to host large crowds. Besides that, each resort is equipped with a balcony so you guys can enjoy the scenic beauty of nature.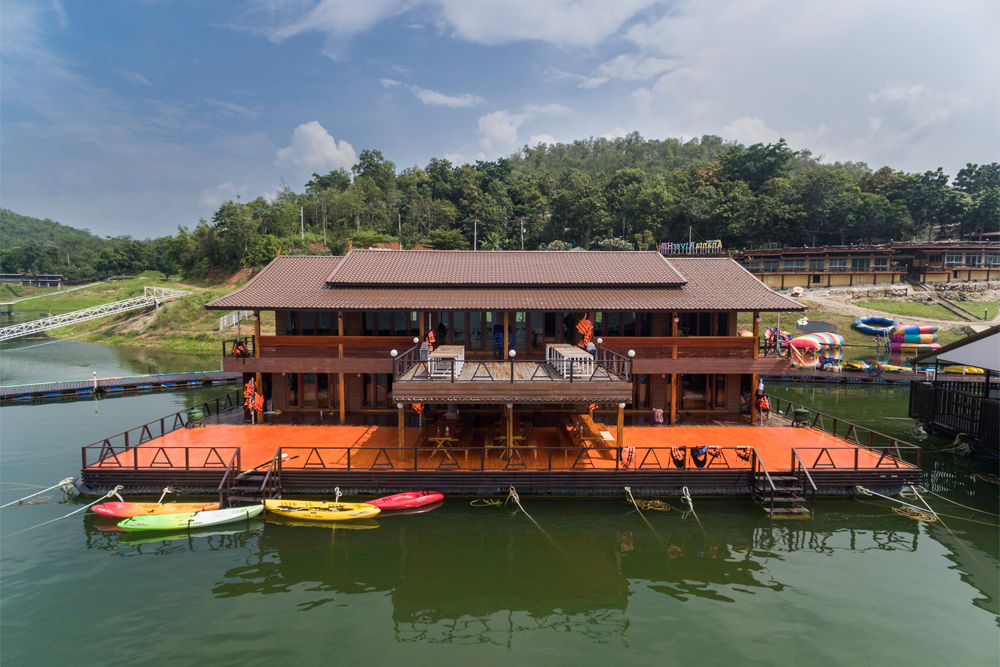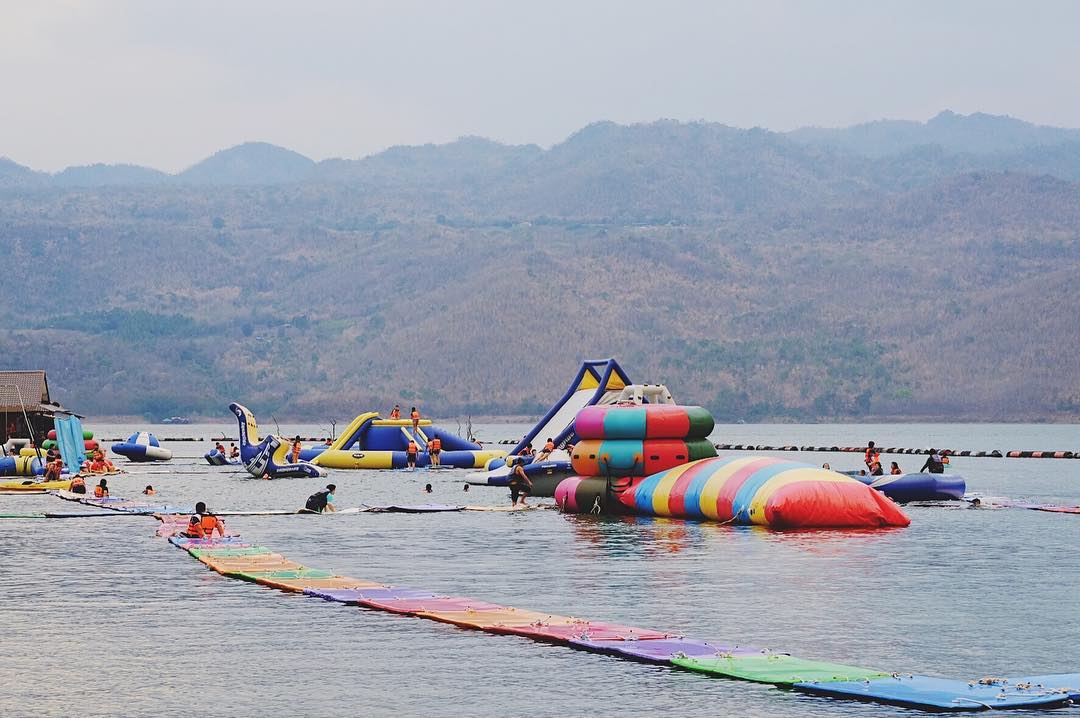 Address: 270 Moo 2 Tha Kradan | Kanchanaburi, Si Sawat 71250, Thailand.
Contact: 087-588-1970 | 081-445-4488 | 034-696-179
Rate: Approximately 5,205 THB
8. KC Resort Overwater Villas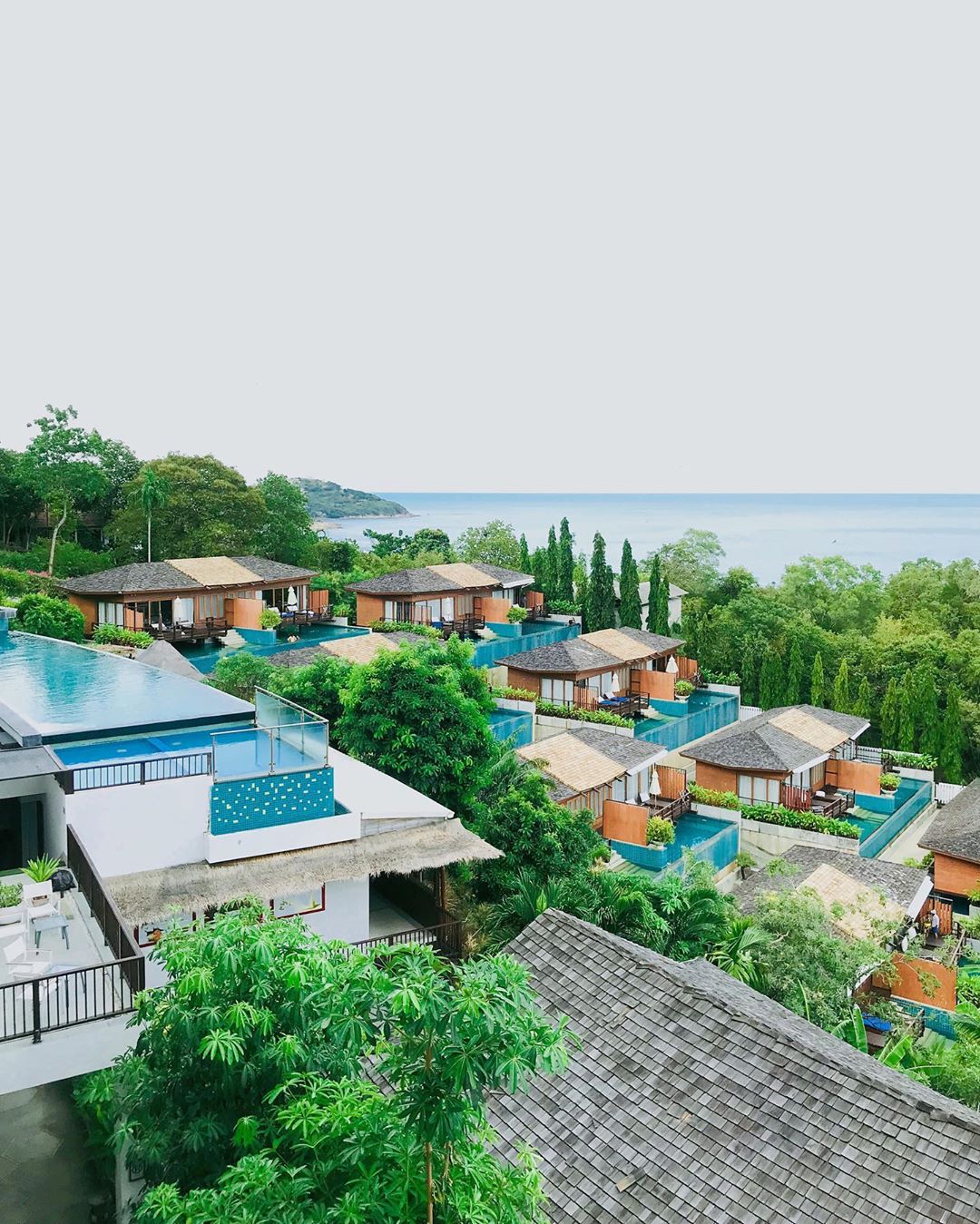 While a majority of water villas promise breathtaking views of Mother Nature, KC Resort Overwater Villas will provide you more than that. This is because when you step foot onto the balcony of the villa, you will feast your eyes with sceneries of the surrounding islands, Big Buddha, Koh Phangan Island, and Chaweng Bay. So, if you love snapping pics of architecture and views, then do consider staying over in KC Resort Overwater Villas. The main highlight of these resorts is that it's located right above private pools, hence the name, Overwater Villas.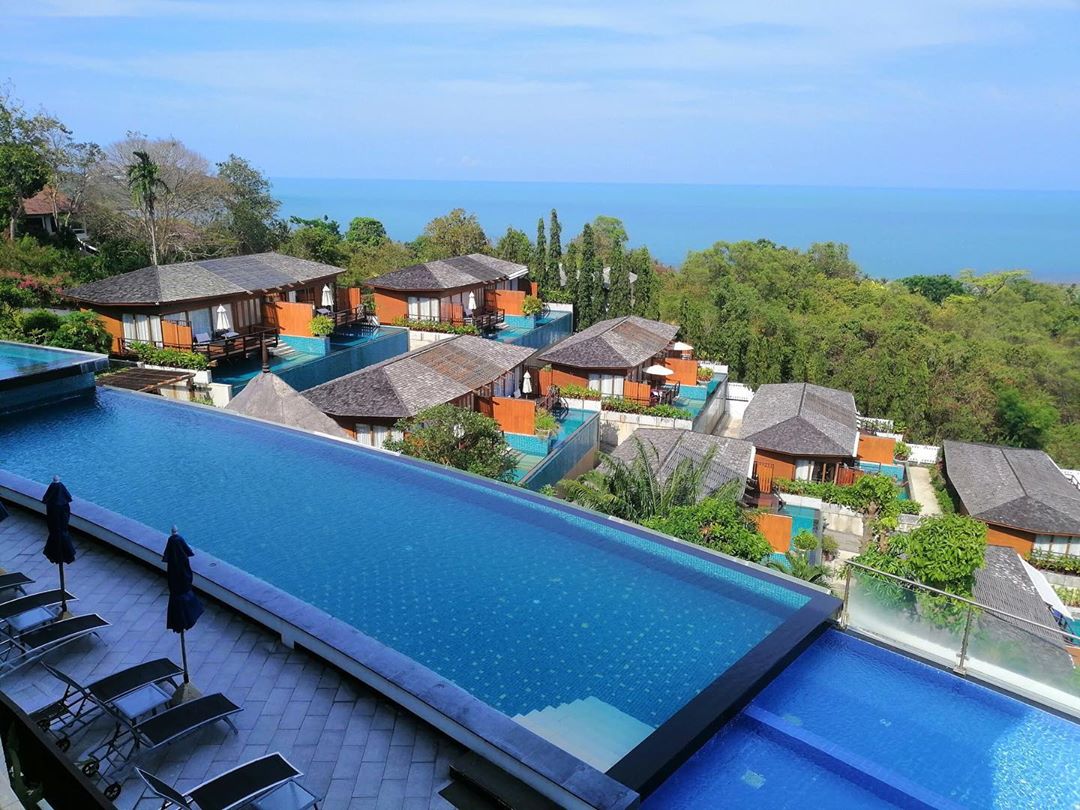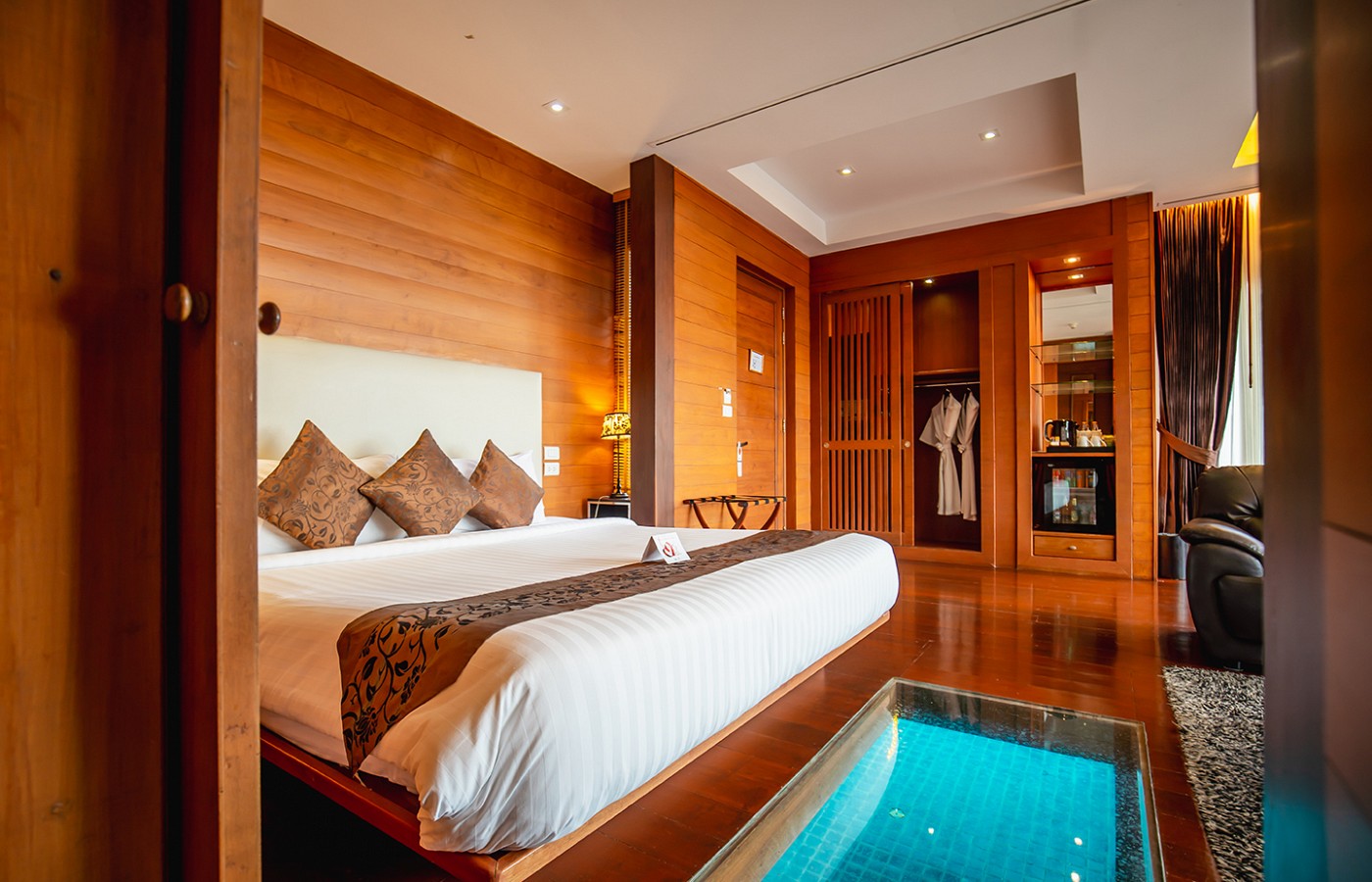 Address: 166/98 Moo. 2, T.Bophut, Suratthani, Chaweng, Samui, Thailand, 84320
Contact: +66 77 428 088
Rate: Approximately 6,253 THB
9. Float House River Kwai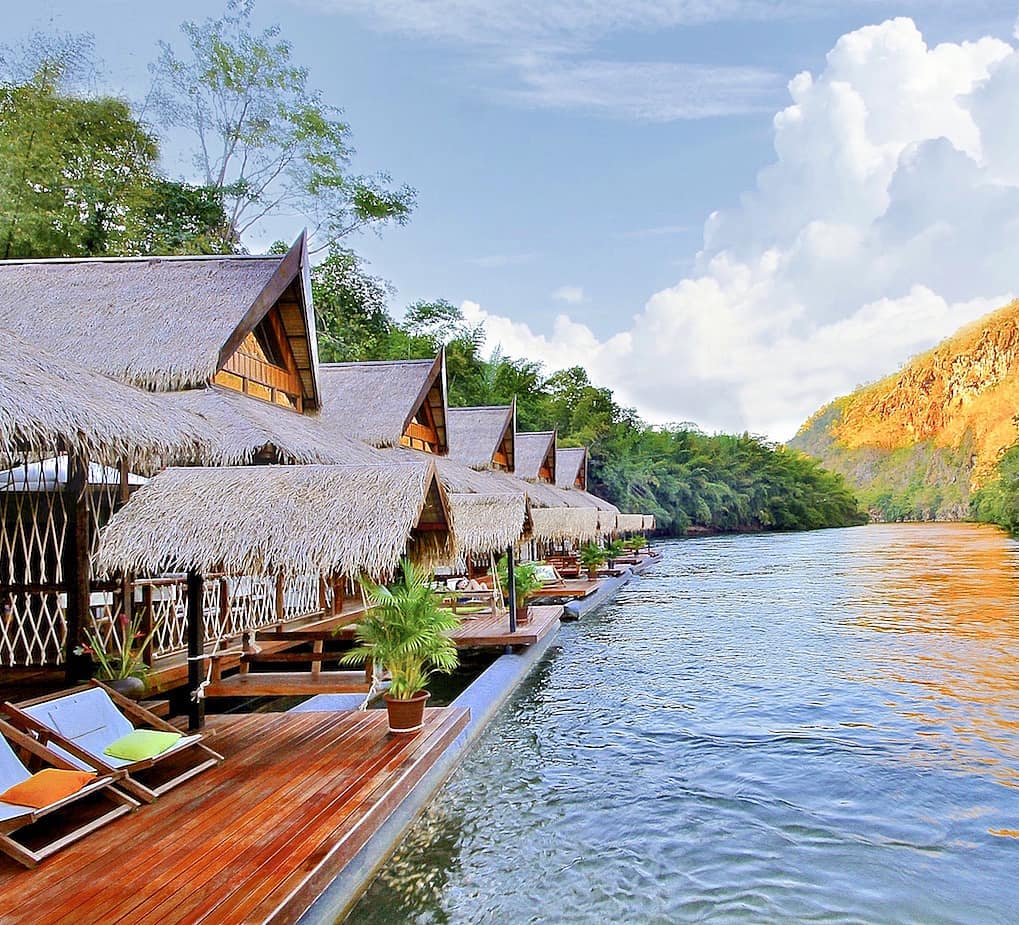 This next water villa is considered as one of the few exclusive water villas you can find right here in Thailand. It is one of the most exclusive water villa in Thailand because it is located along floating waters and is only accessible by boats. In addition to that, Float River House Kwai constantly garners a string of awards since 2012. Besides that, this resort is totally private which allows its residents a complete peace of mind. This is like the perfect spot to escape and unwind at the same time.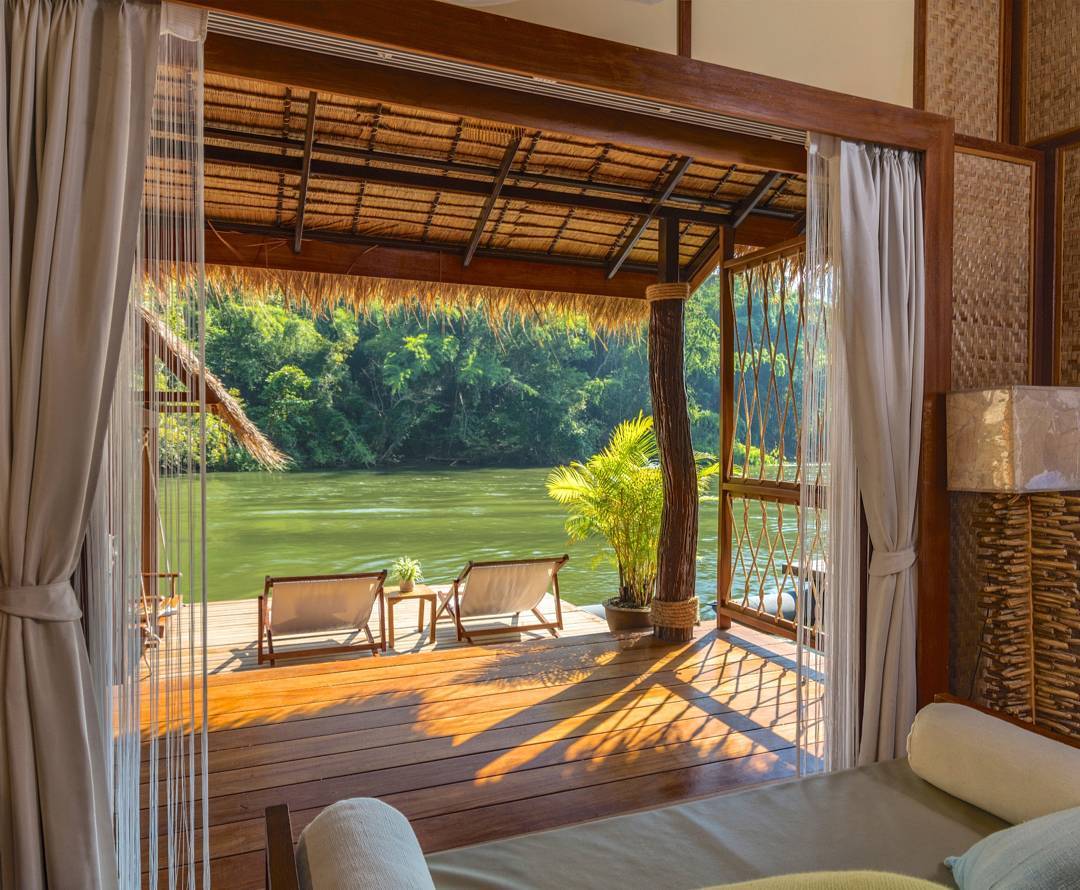 Address: 55 Moo 5 Tambol Wangkrajae, Amphur Saiyok, Kanchanaburi 71150, Thailand
Contact: +66(0) 84 725 8686 (6.00 am – 10.00 pm daily)
Rate: Approximately 6,270 THB
10. Ruknam Resort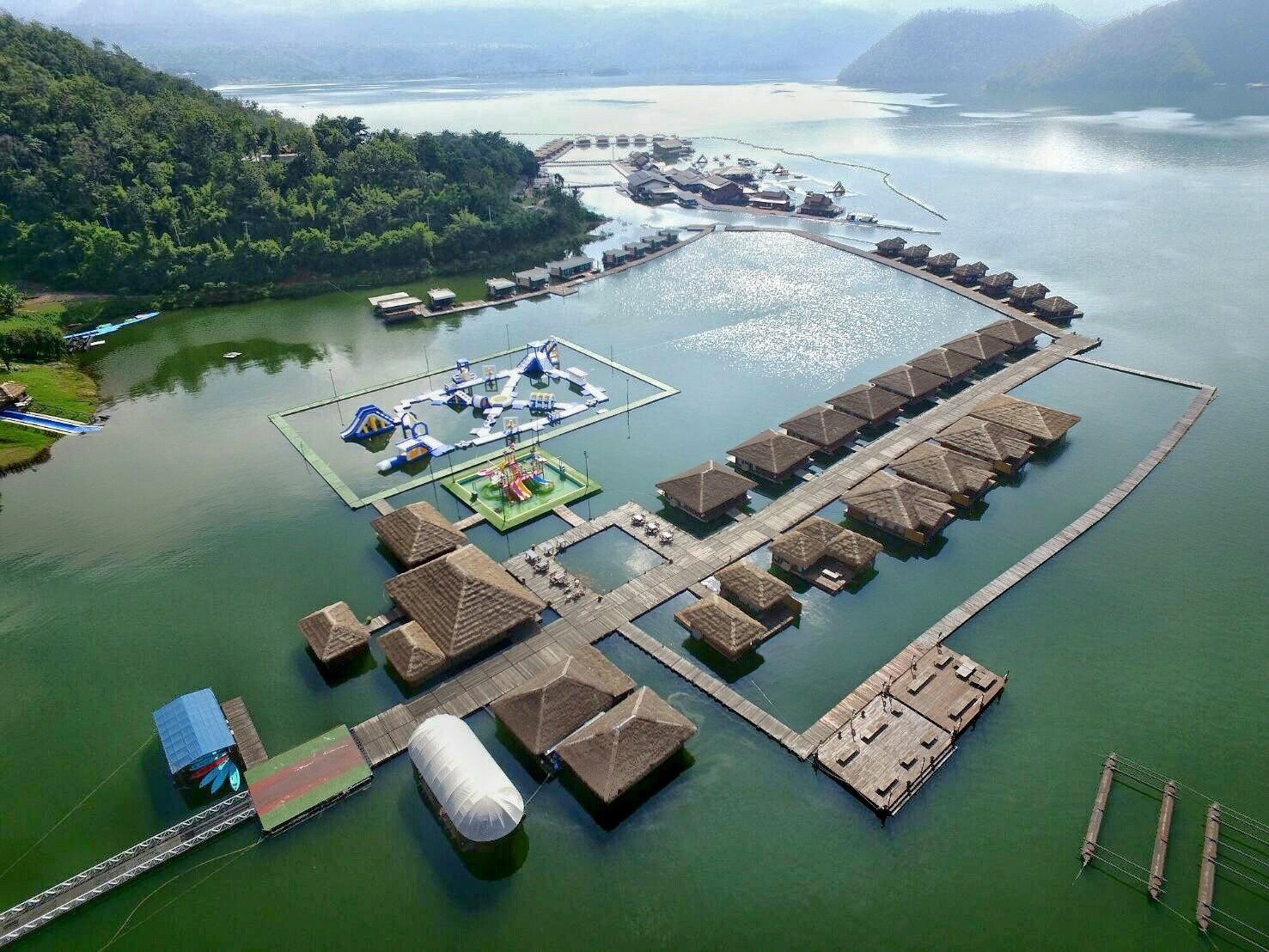 Let's end our list with one of the water villas that guarantees heaps of fun for all its patrons. You'll jump for joy knowing that there's an entire slide in the middle of the waters! Now that's a water villa that promises FUN! The slide extends from a grassy hill all the way into the river. Also, Ruknam Resort boats a dark-wood decor and right outside of the resort, you'll be greeted by a refreshing swimming area. Seriously, there are so many fun things that can be done here we reckon time is constantly lacking in comparison.
READ MORE: 10 Must-Visit Instagrammable & Trendy Cafes In Bangkok (2019 Guide)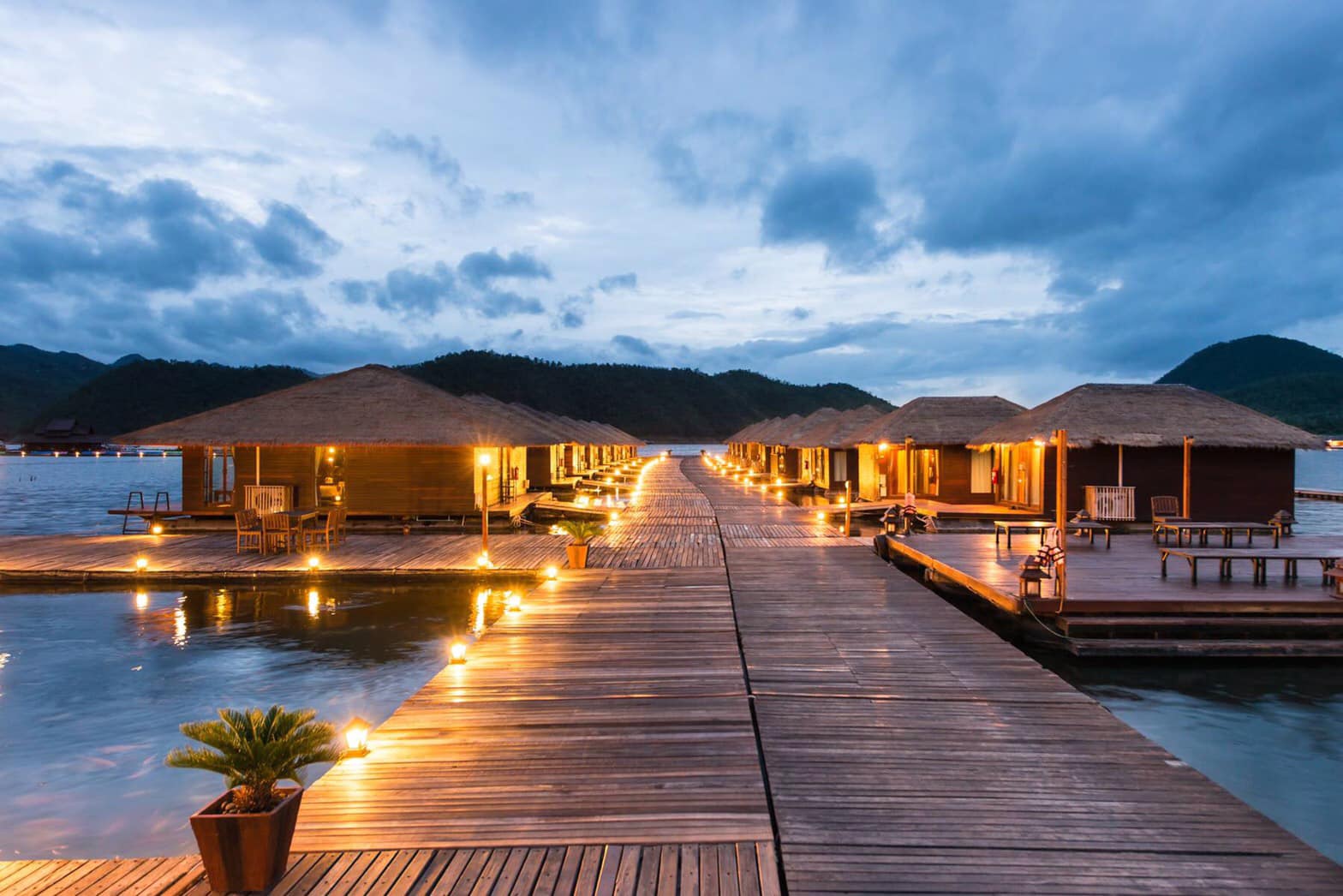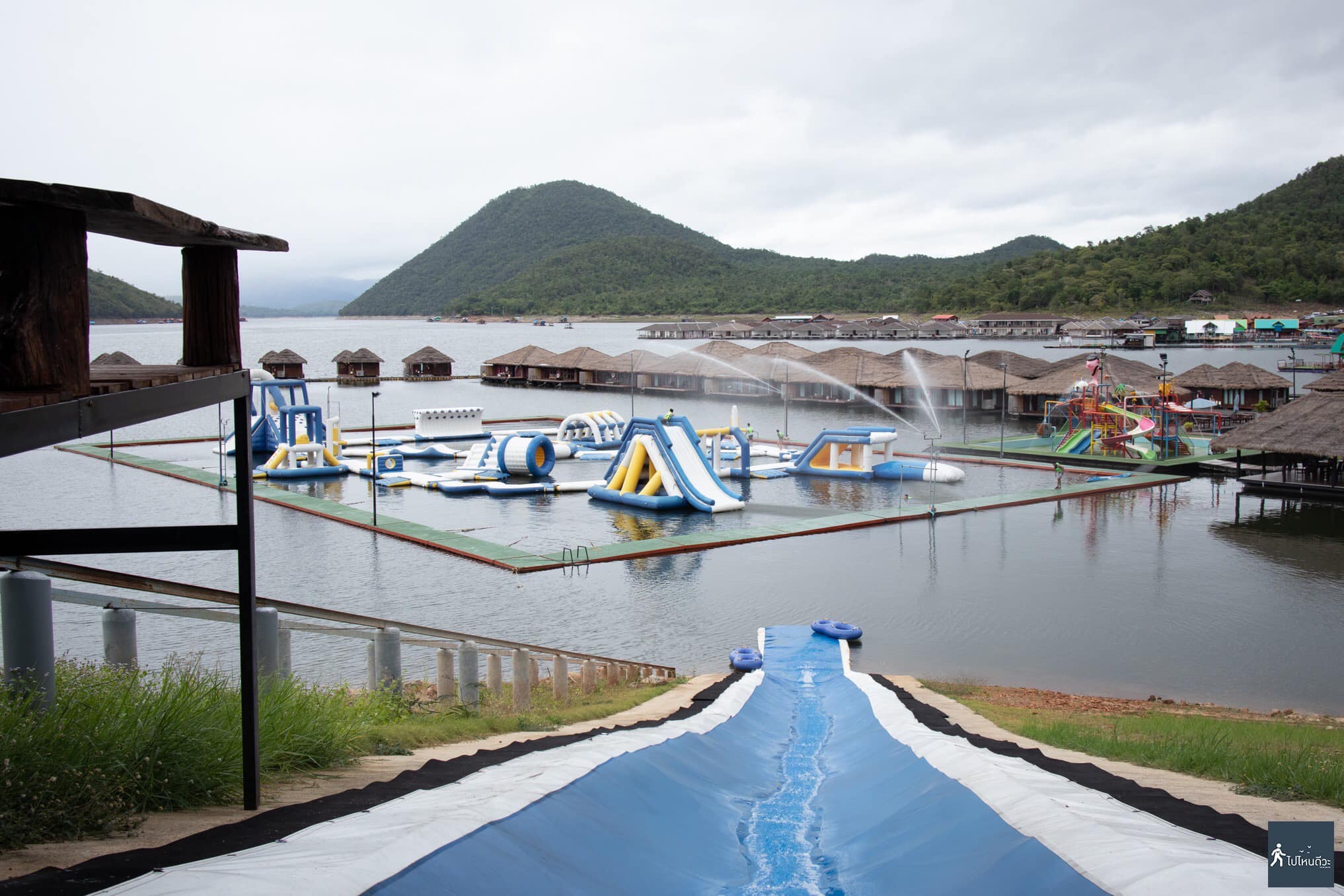 Address: 5 259, Tambon Tha Kradan, Amphoe Si Sawat, Chang Wat Kanchanaburi 71250, Thailand.
Contact: +66 34 696 212
Rate: Approximately 8,000 THB
With that, we've come to an end of our curation of the 10 Most Breathtaking Water Villas in Thailand. Looking at the above pictures, don't they make you feel like you've taken a short trip over to Maldives? Well, the only difference is that they aren't as pricey. 😎