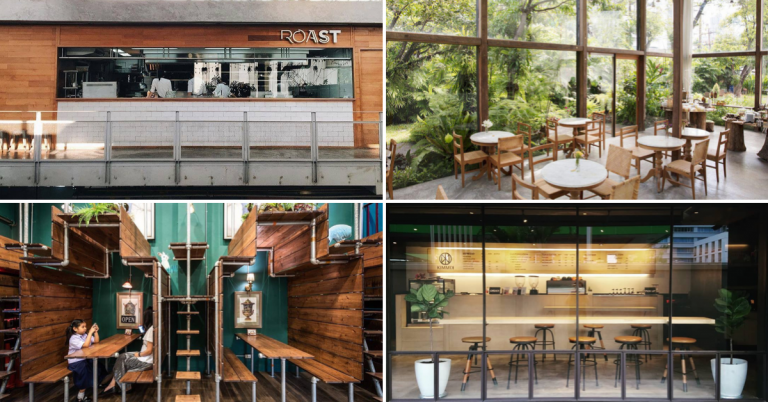 This post is all about 10 Insta-worthy cafe in Bangkok!
When we hear of Bangkok, undeniably, shopping is the very first association that comes to mind. Aside from shopping, there are also countless of other things to do. But one thing's for sure, there's gonna be quite some walking involved.
10 Most Trendy Cafes In Bangkok Thailand To Visit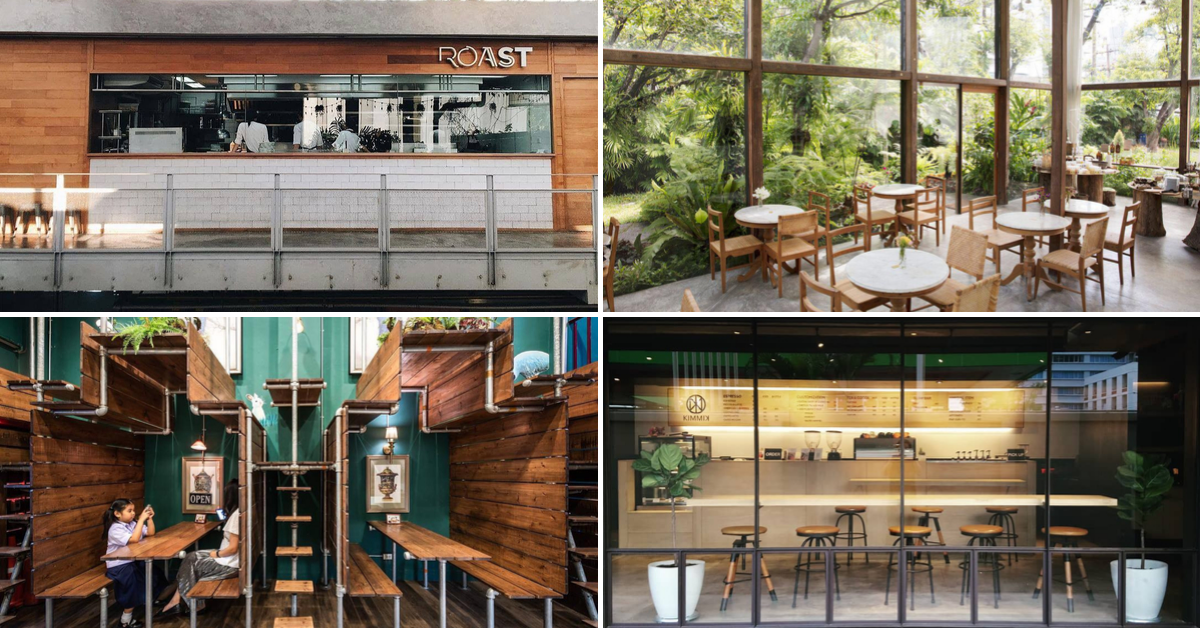 Check out Bangkok's Halal cafe list.
So, when you get tired from walking around, you'll think of chilling in a cafe. And that's a mandatory thing to do because Bangkok's cafe scene is impeccable. With that being said, our curation today includes the 10 Trendy & Instagrammable Cafes in Bangkok that you need to visit. Time to sit back, sip on some coffee and up your Insta feed. Ready?
1. ROAST Coffee & Eatery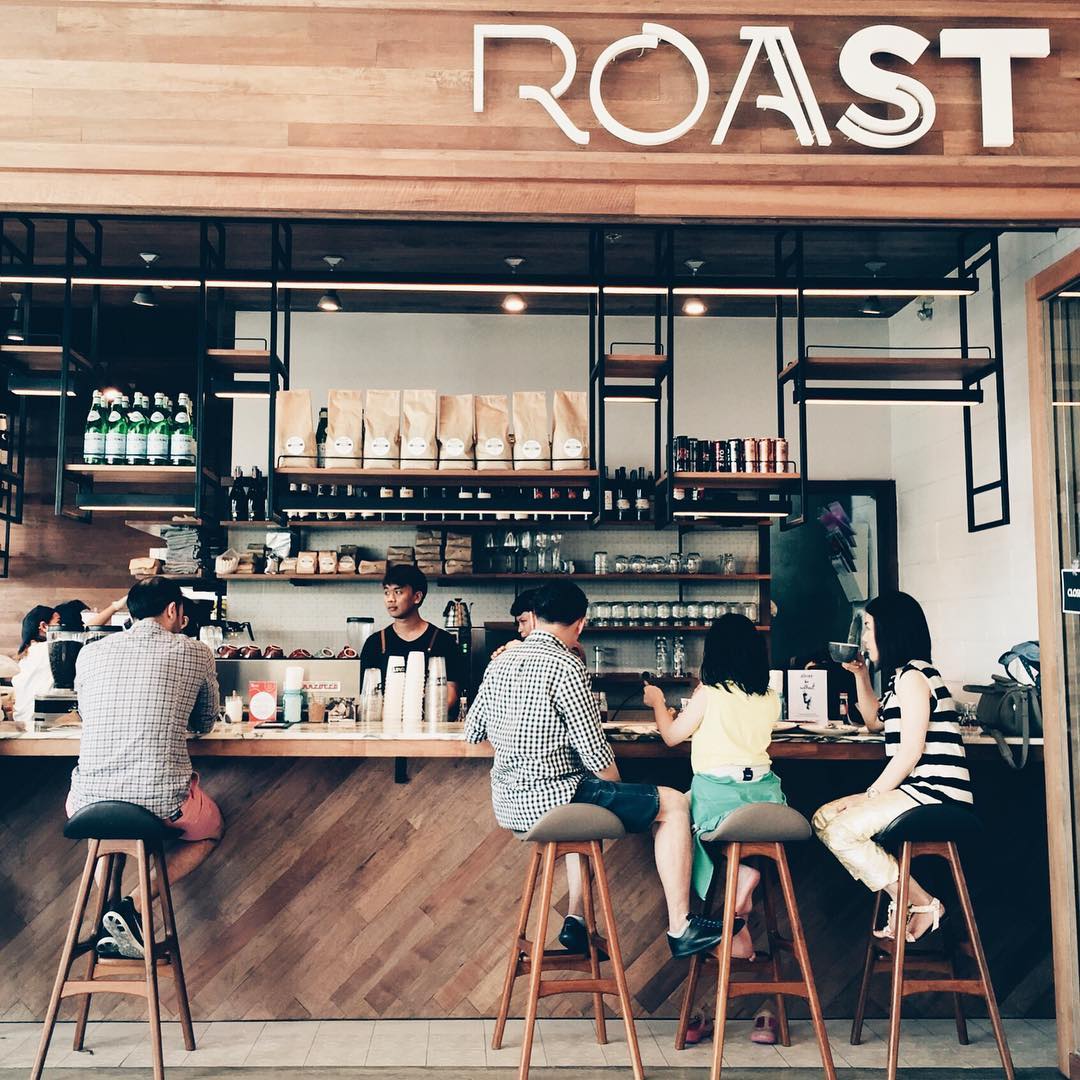 For a majority of tourists looking to sip good coffee, ROAST is most definitely already on your list. Situated within The COMMONS, ROAST is a cafe that's known for not only coffee, but a wide variety of brunch fares. Don't forget to order the Iced Espresso Latte as it will undoubtedly make a good post on your Instagram. Aside from the delectable food, ROAST is also one of the trendiest and most picturesque cafe in Bangkok. This is because ROAST checks off excellent coffee, delicious brunch menu and a hipster ambience.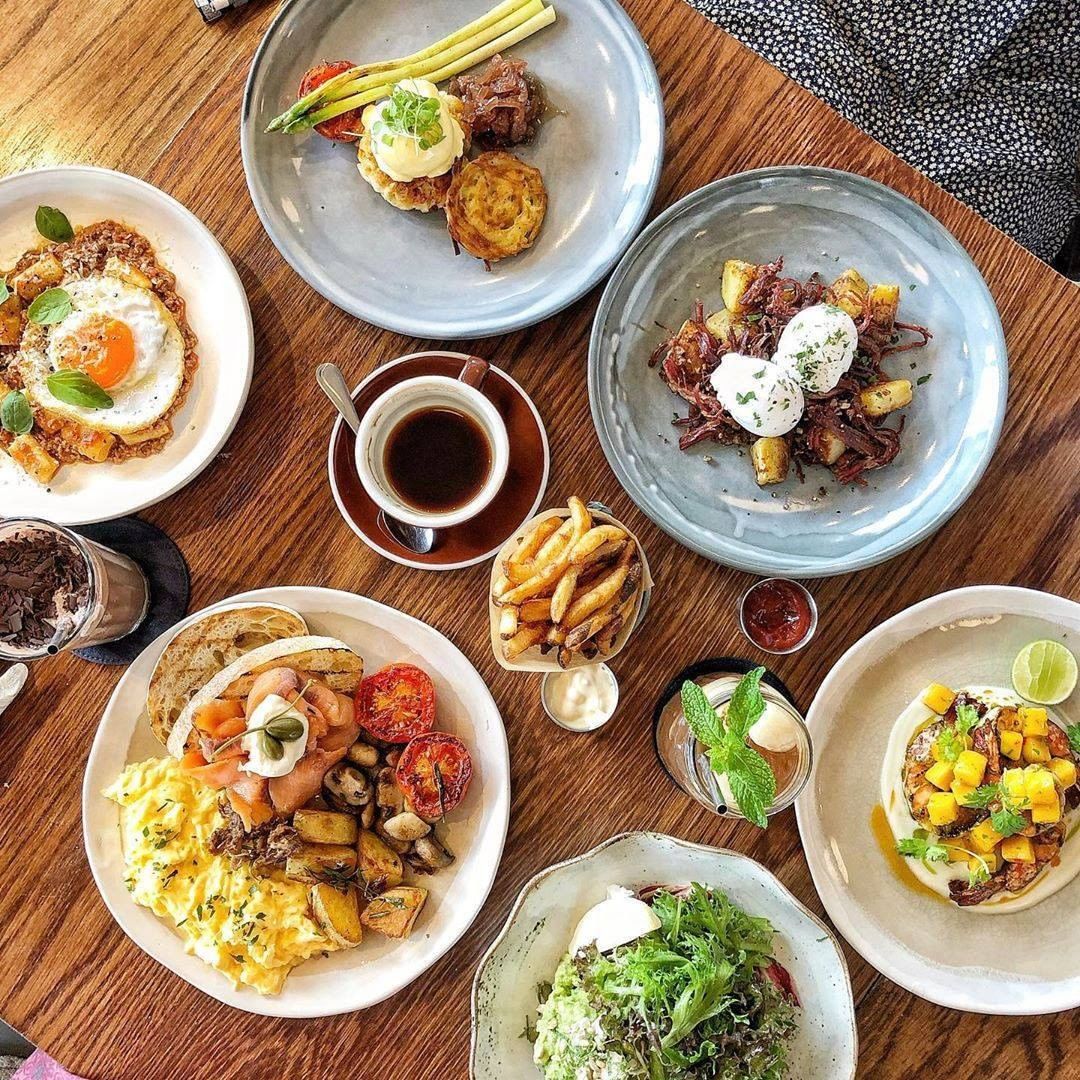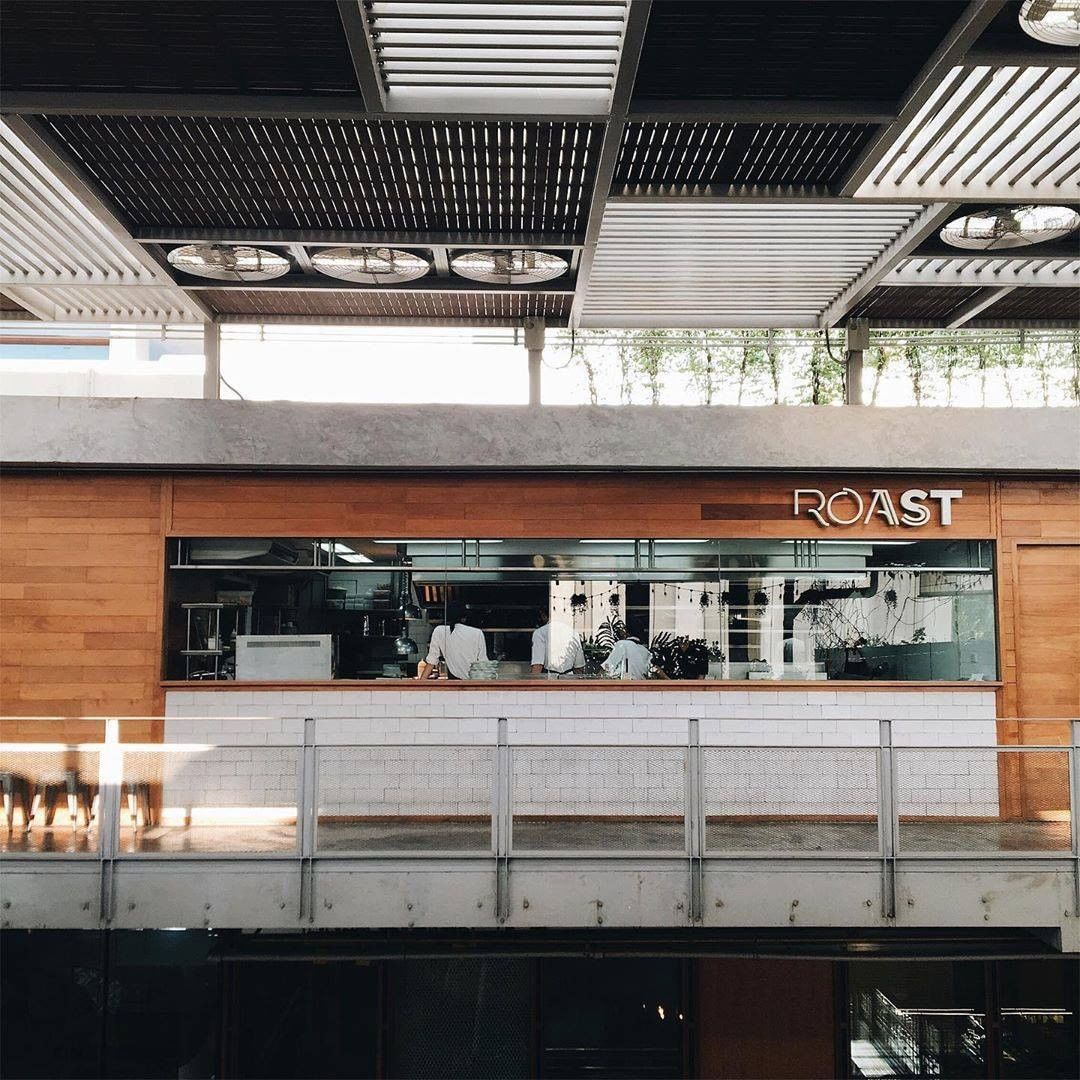 Address: Main Branch: the COMMONS, 335 Thong Lo 17 Alley, Khlong Tan Nuea, Watthana, Bangkok 10110, Thailand [Mon: 9AM-11PM | Tues-Thurs: 10AM-11PM | Fri&Sat: 9AM-11PM | Sun: 9AM-10PM]
2nd Outlet: EmQuartier, 1 Helix Building B 693 695 Sukhumvit Road, Watthana, Bangkok 10110, Thailand [10AM-10PM, Opens Daily]
Social Media: Instagram
2. CHATA, Chinatown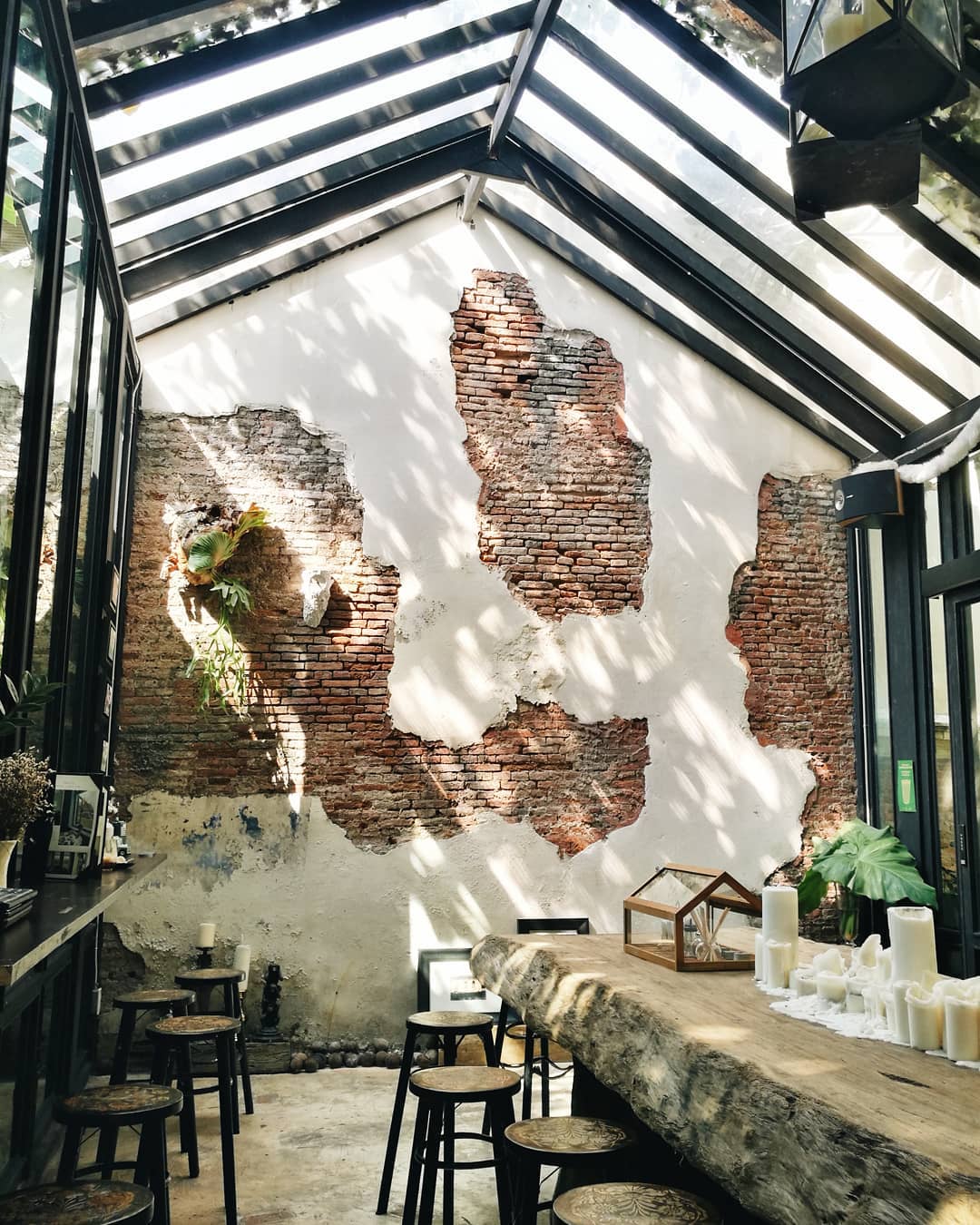 The very first trendy cafe in Bangkok that you must visit is none other than Chata, in Chinatown. Why? Because, we gotta give credit to its glass-house exterior. Glasshouse screams Instagrammable so loud and in addition, this cafe also features a red, exposed brick wall. Aside from the exterior, this cafe also deserves a shoutout when it comes to the coffee they serve. Did you know that the baristas at Chata have won several awards? Also, if you're a coffee-lover, you'll rejoice knowing that they use only premium, imported coffee beans around the globe.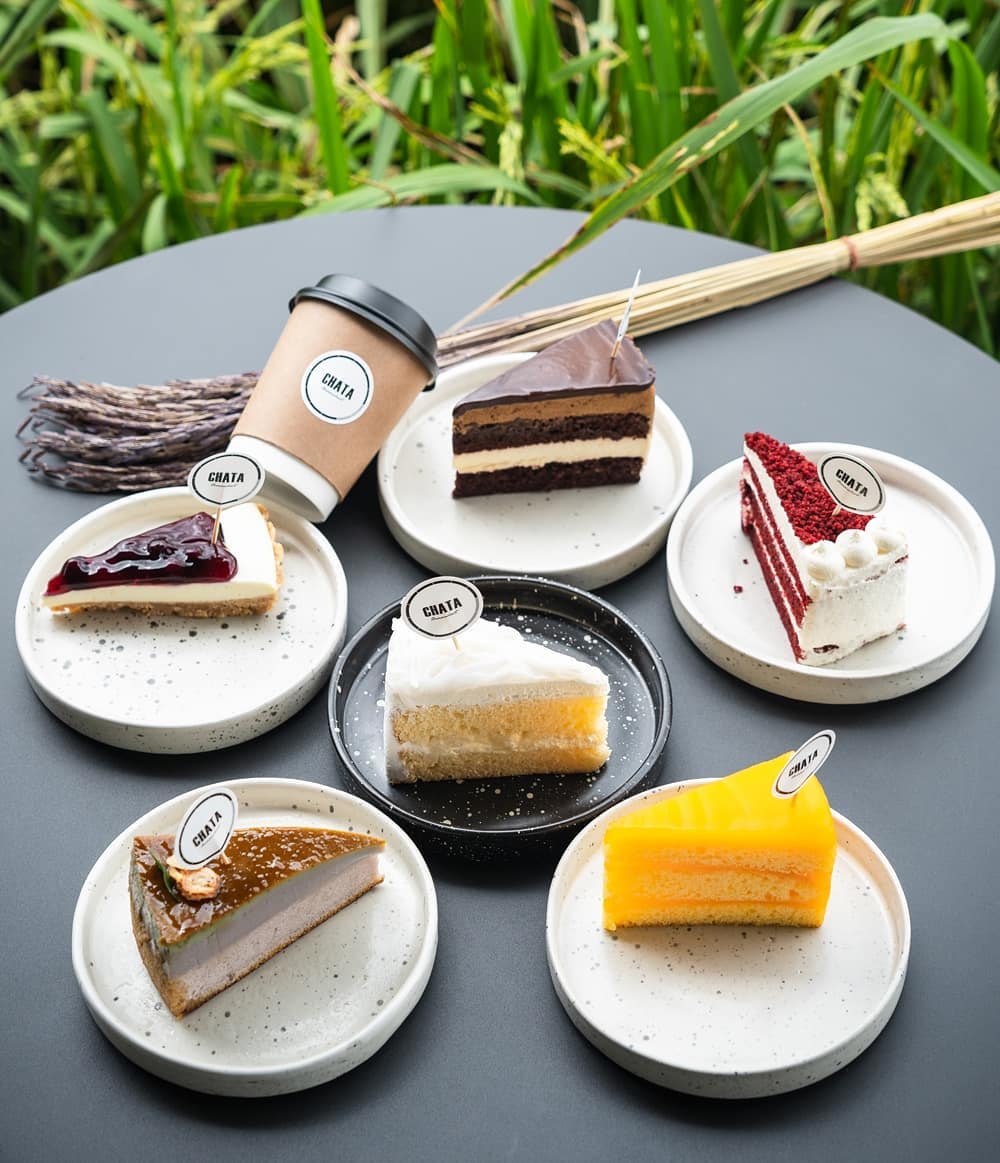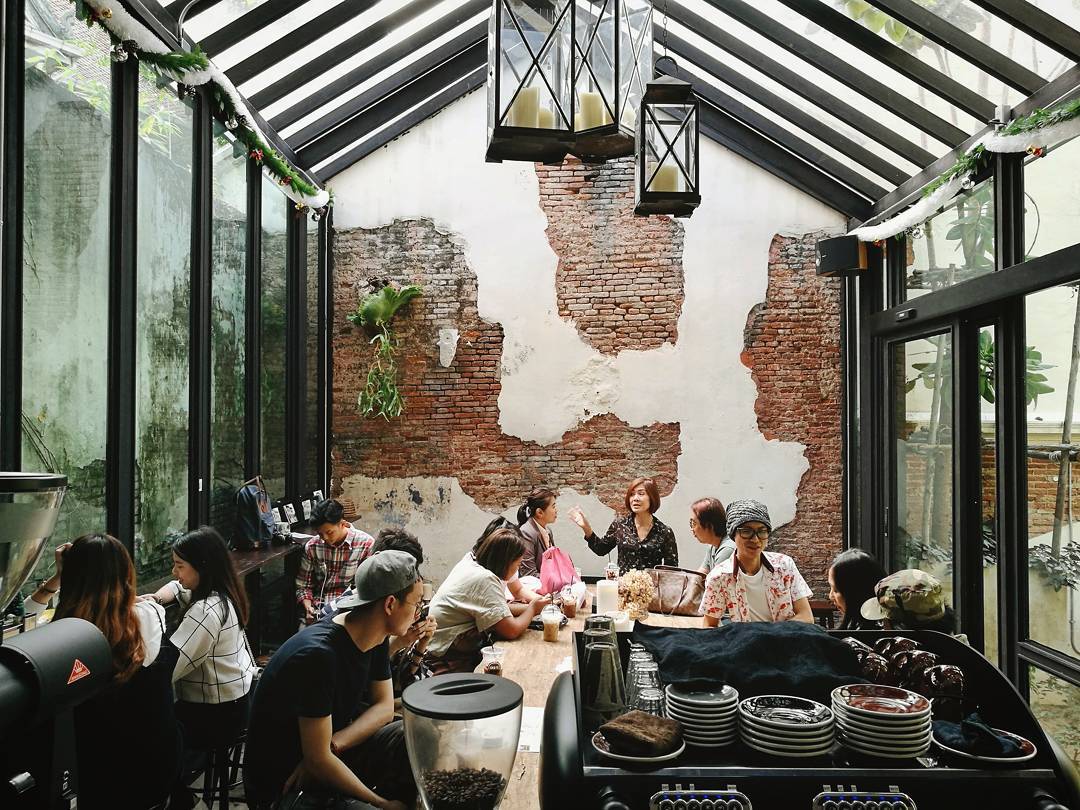 Address: 98 Phad Sai, Samphanthawong District, Samphanthawong District, Bangkok 10100
Bangkok, Thailand.
Operating Hours: 8AM-5PM (Opens Daily)
Social Media: Facebook
3. Hands and Heart Cafe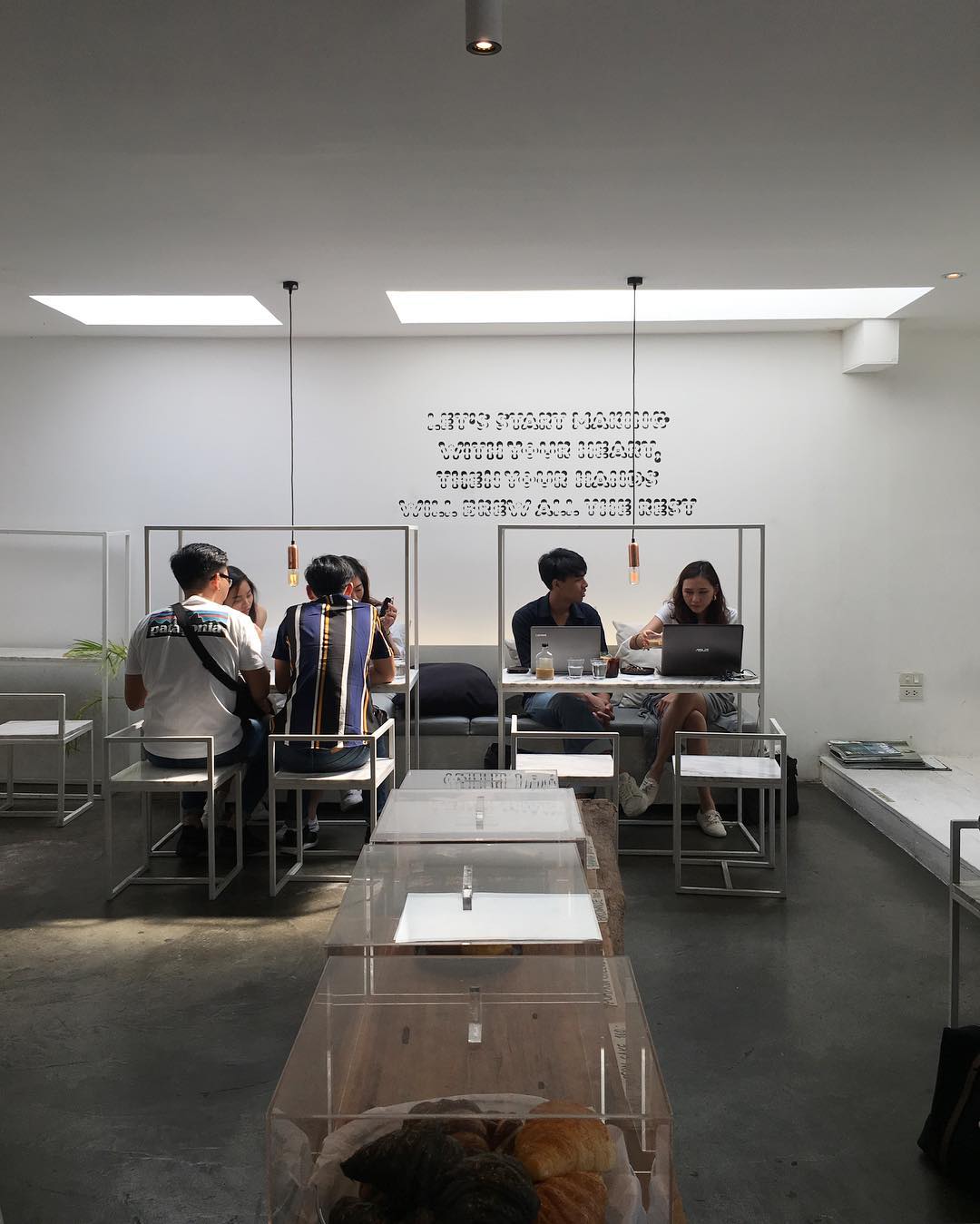 The following trendy cafe in Bangkok revolves around the concept of minimalism. Upon stepping foot into this petite cafe, you'll be greeted with its clean yet aesthetic monochrome interior. Next, the aroma of coffee wafts around the entire cafe, making it especially cozy for its patrons. Hands and Heart is a tiny cafe tucked quietly within the busy of area Thonglor, Bangkok. It's that go-to hidden gem when you're looking for a momentary escapism from the bustles of the city life. Be sure to order their Hand-Brewed coffee as they are famed for that.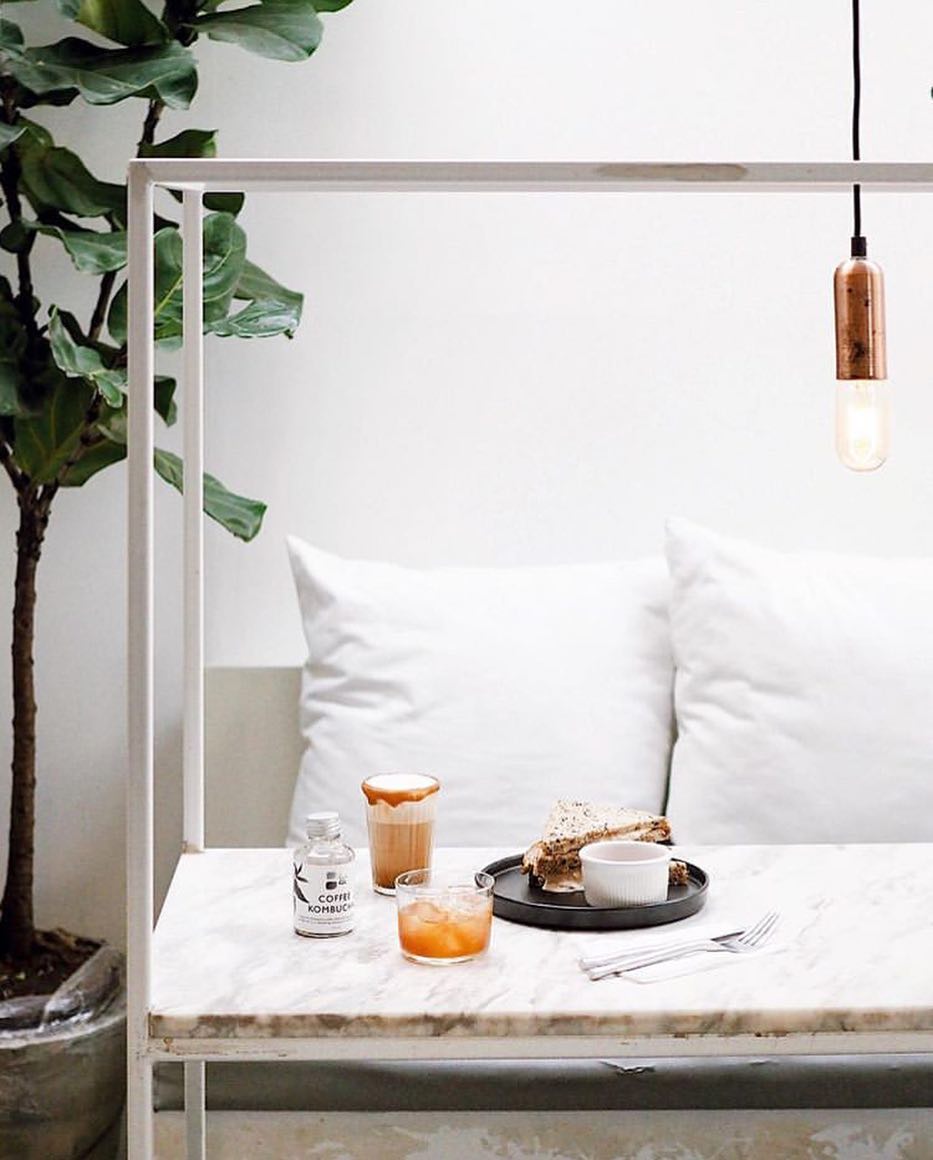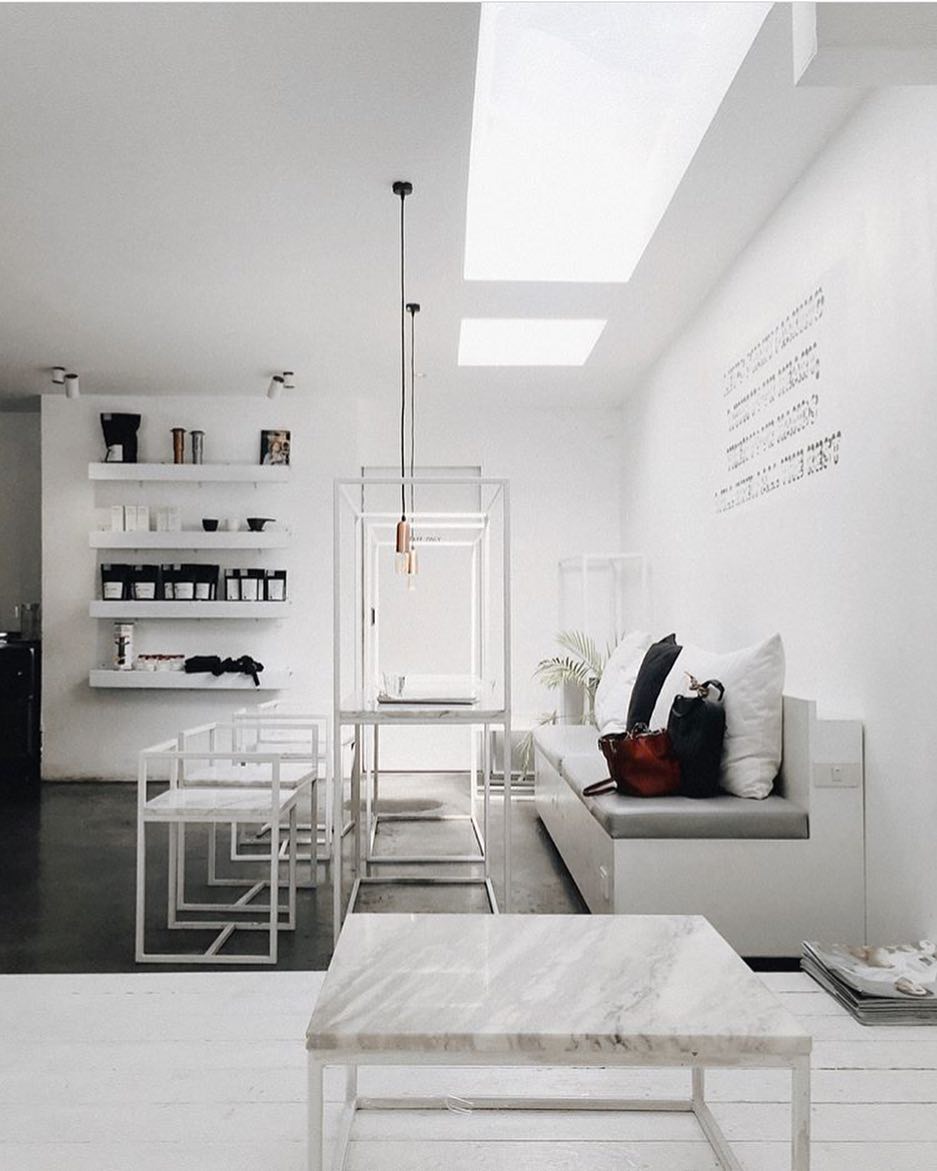 Address: 33 Sukhumvit 38 Alley, Phra Khanong, Khlong Toei, Bangkok 10110, Thailand
Operating Hours: 7AM-7PM (Opens Daily)
Social Media: Facebook
4. Lhong Tou Cafe, Chinatown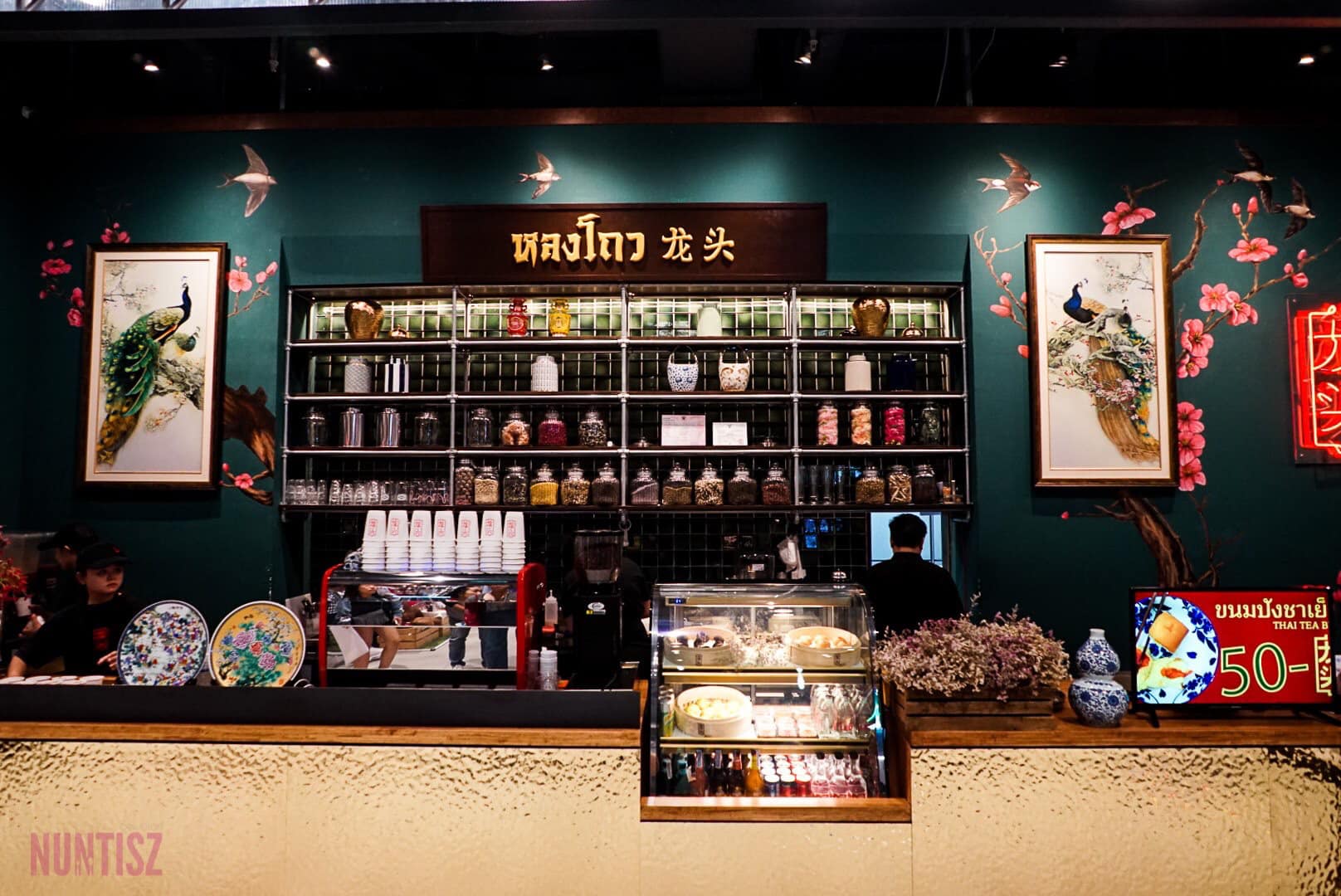 Let's take a quick trip back to Chinatown because there are plenty of cafes that are worth adding to your cafe-hopping list. Lhong Tou is the perfect cafe specialising in Chinese food, that's also great if you're looking to snap some aesthetic interior pictures. This is because the interior has bunk seats whereby seats are stacked above one another. It's a trendy interior concept which originates from Bangkok so you guys most definitely have to check Lhong Tou out. However, the waiting queue might be a little excruciating (45 minutes) but it's always worth it for the 'gram right?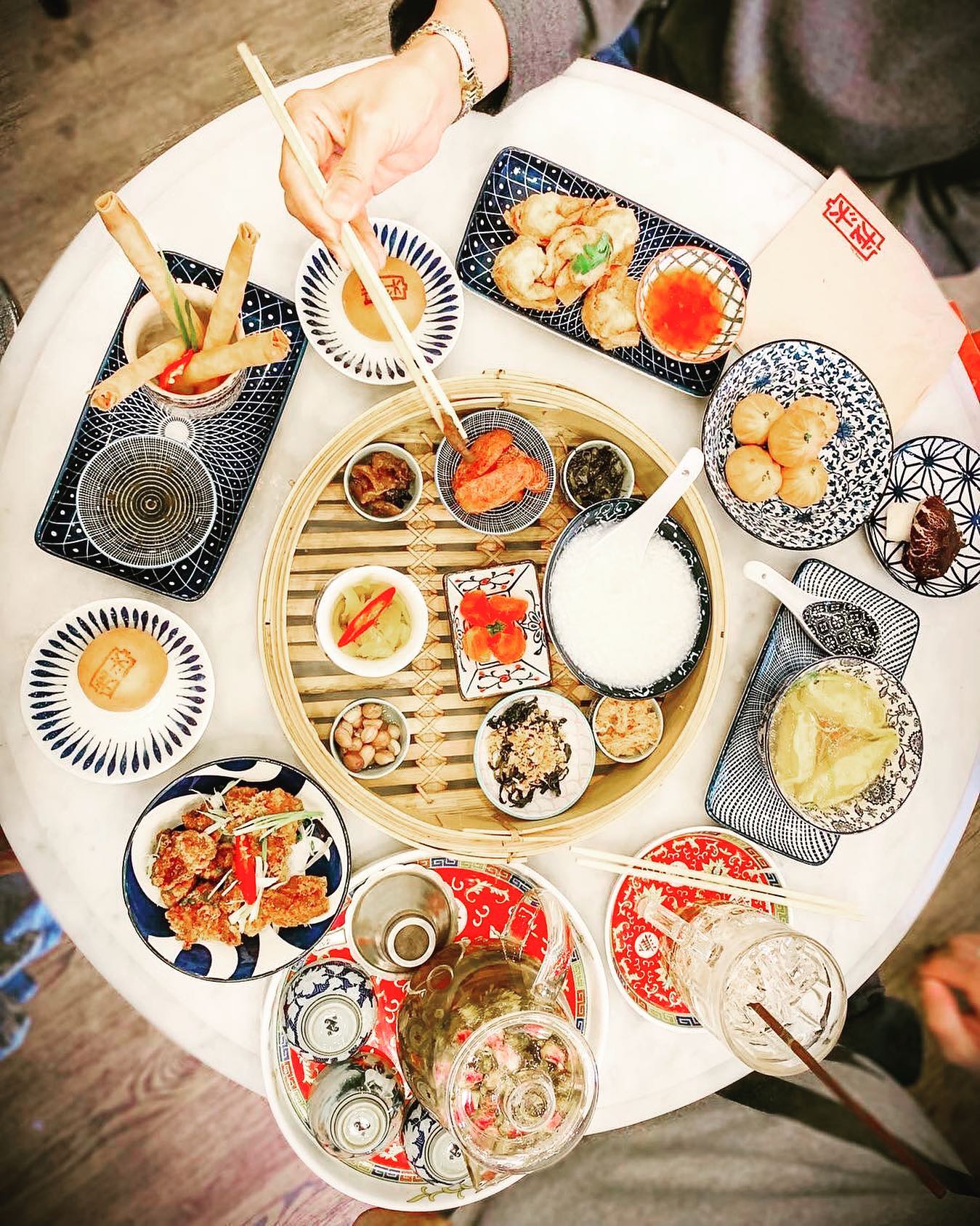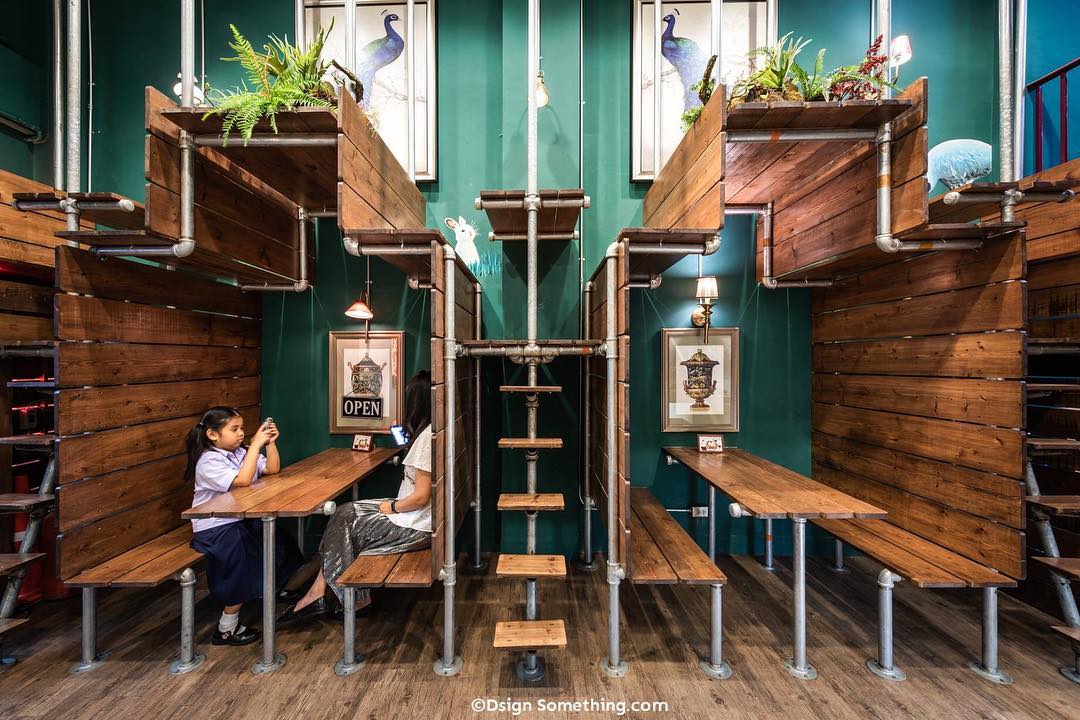 Address: 538 Yaowarat Rd, Khwaeng Samphanthawong, Samphanthawong, Bangkok 10100, Thailand
Operating Hours: 8AM-10PM (Opens Daily)
Social Media: Facebook
5. SHUGAA, Sukhumvit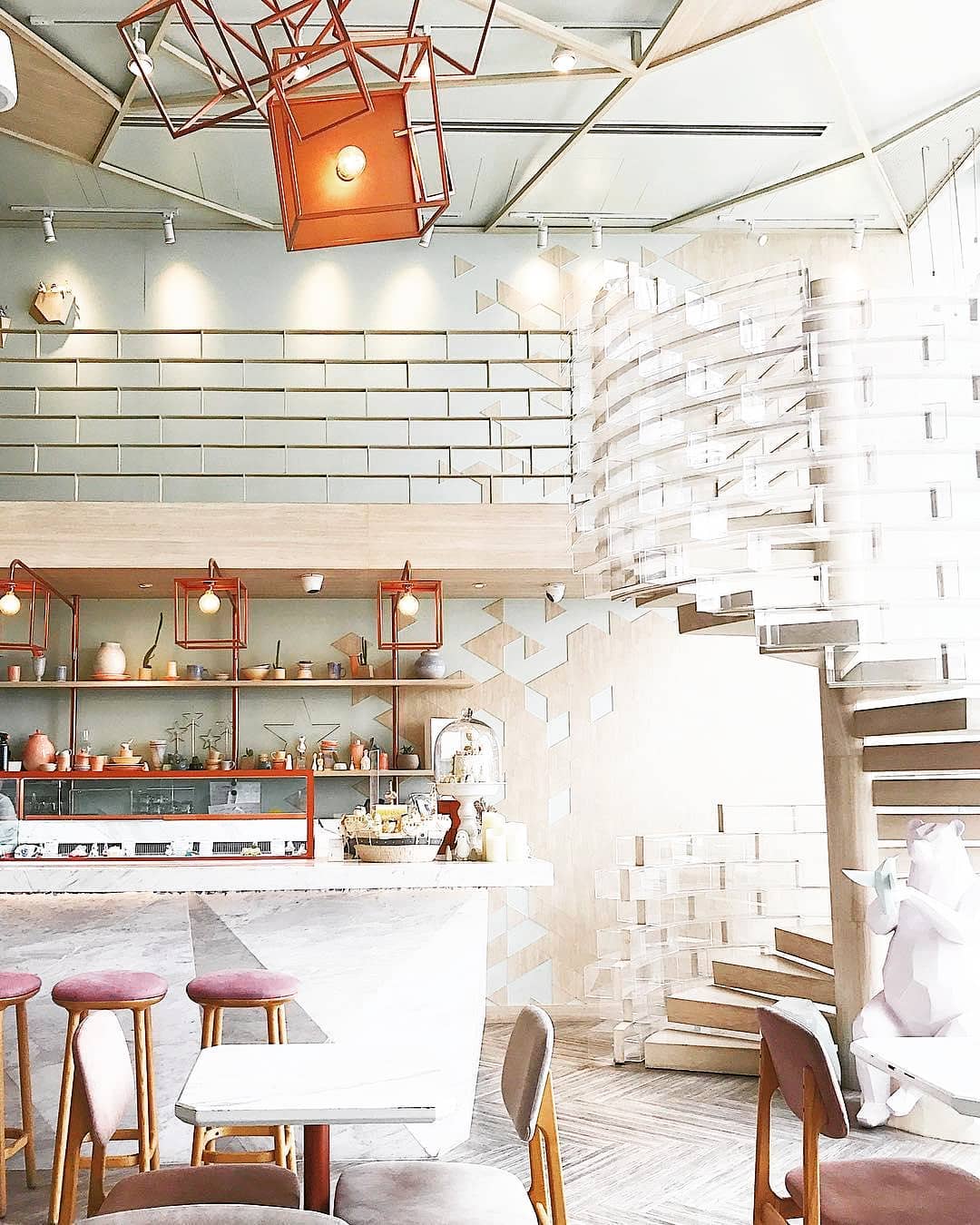 SHUGAA is a one-stop cafe/dessert spot in Bangkok that's notable due to its interior. Here at SHUGAA, the interior concept is drawn based on sugar cubes resulting in a super luxe atmosphere. Comprising of marble tables and pastel-coloured seats, SHUGAA is an Instagrammable cafe in Bangkok that you won't wanna miss out on. Although SHUGAA has been around for some time, it is definitely a cafe that stands the trend of time. In addition, the myriad of photo-worthy desserts here will leave you spoiled for choice.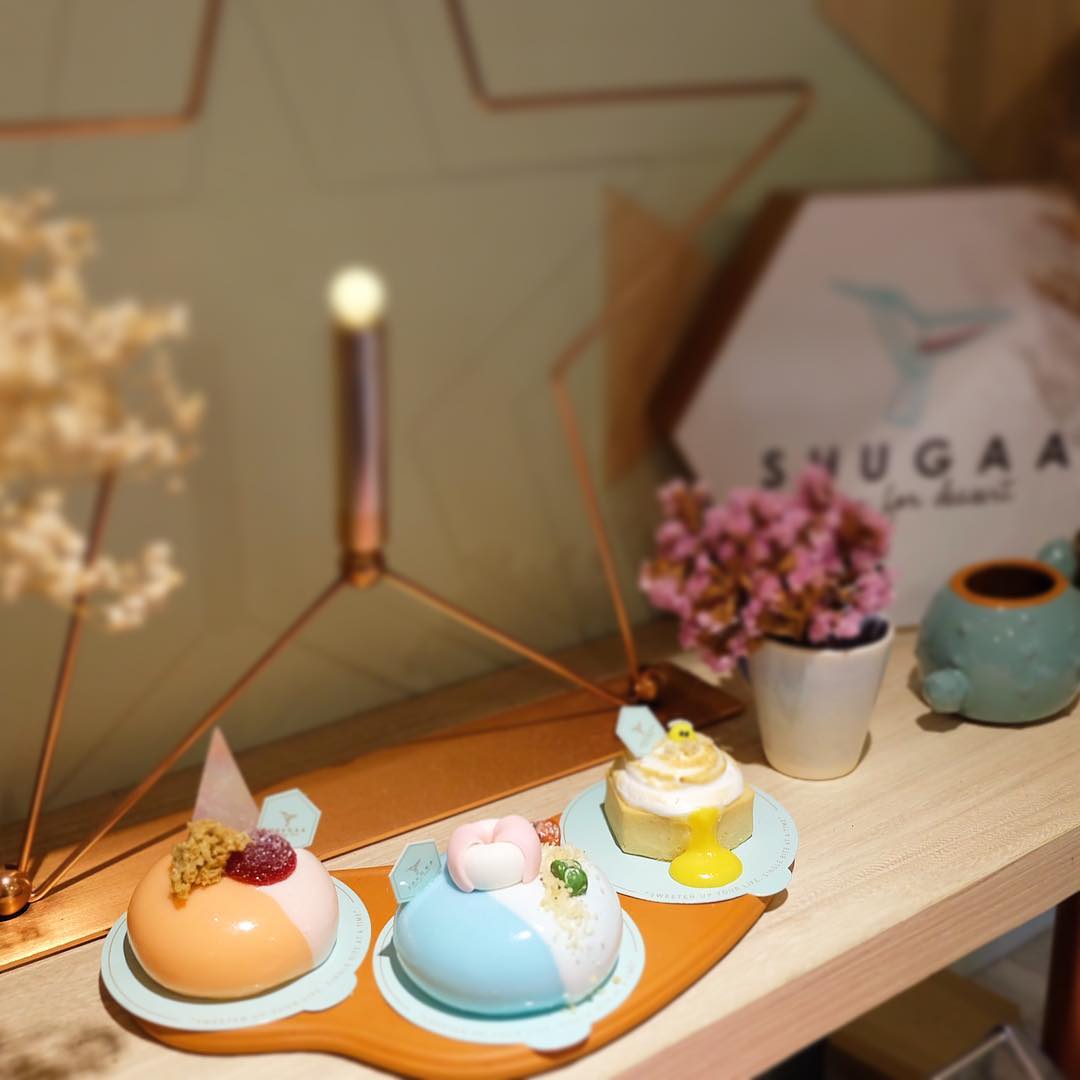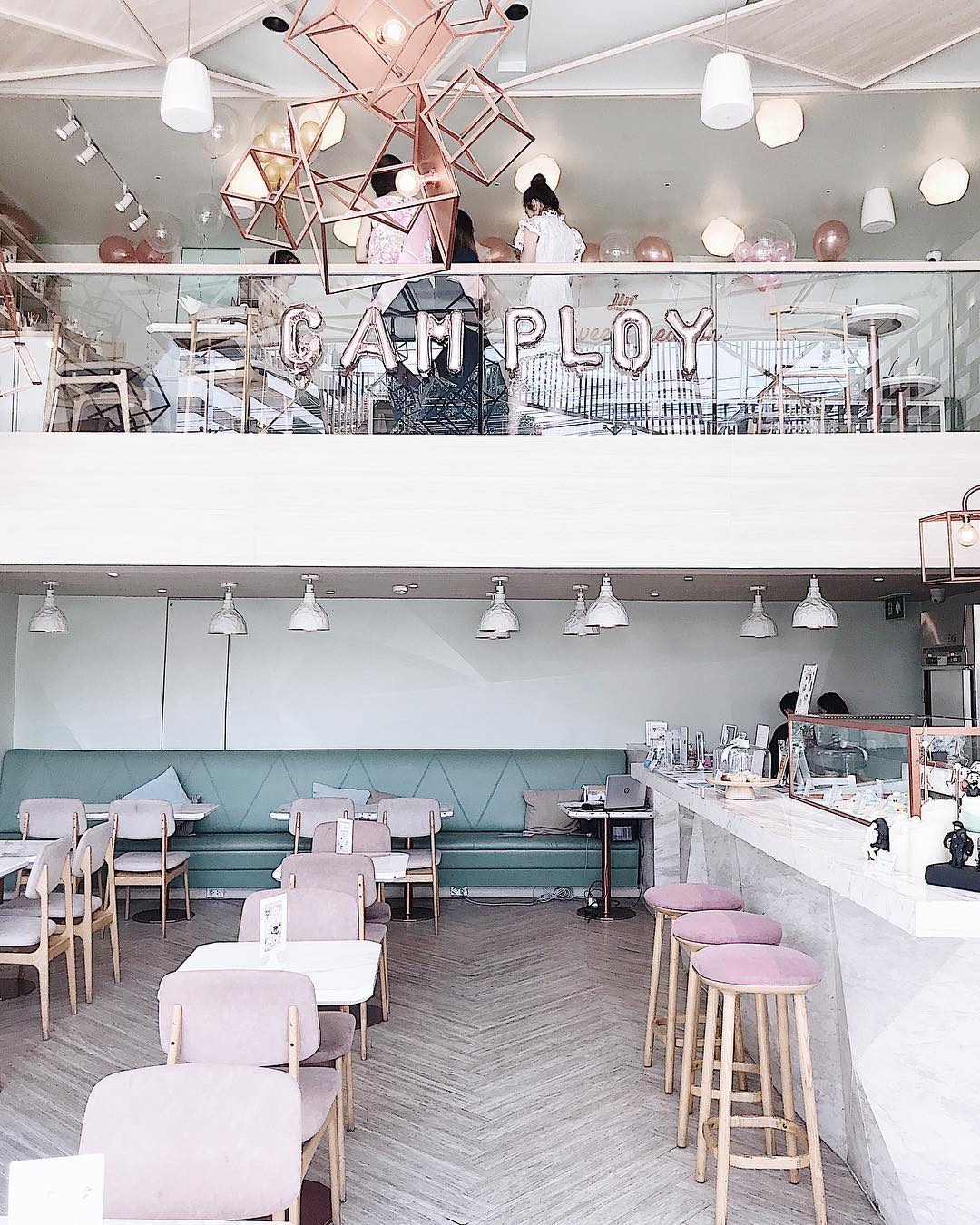 Address: 27 The Residence at 61 Bldg 61 Sukhumvit 61 Alley, Watthana, Bangkok 10110, Thailand.
Operating Hours: 10AM-8PM (Opens Daily)
Social Media: Facebook
6. Featherstone, Ekkamai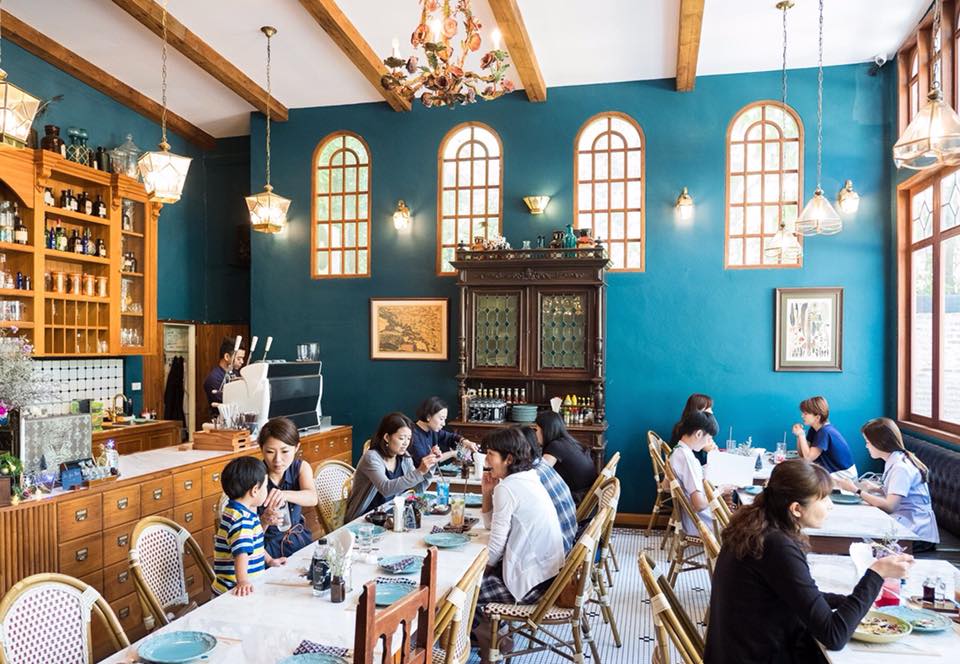 If you swear by all-things Harry Potter, or perhaps you're just someone who's into whimsical, hocus pocus stuff, then Featherstone is a must-visit. The decorations in Featherstone consists of magical items that are at the same time, for purchase. Most patrons are here because of its picturesque and one-of-a-kind interior. In case you're wondering about the food, yes, the menu here consists of fares that are equally magical. One of the most enchanting drink you can find on the menu is the Mermaid Drink. Simply mix the blue gin and soda into the glass and you'll feel like a notable apothecary.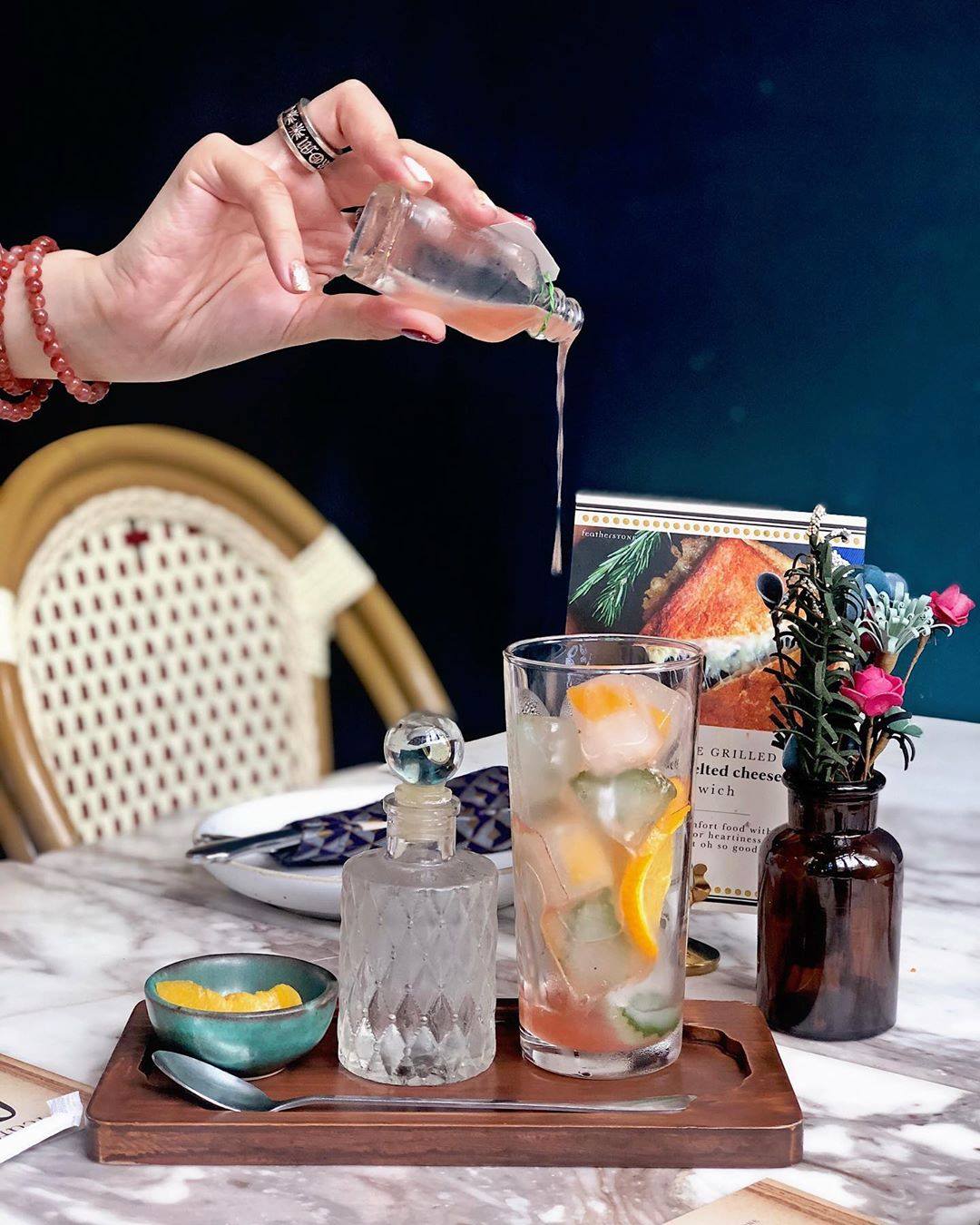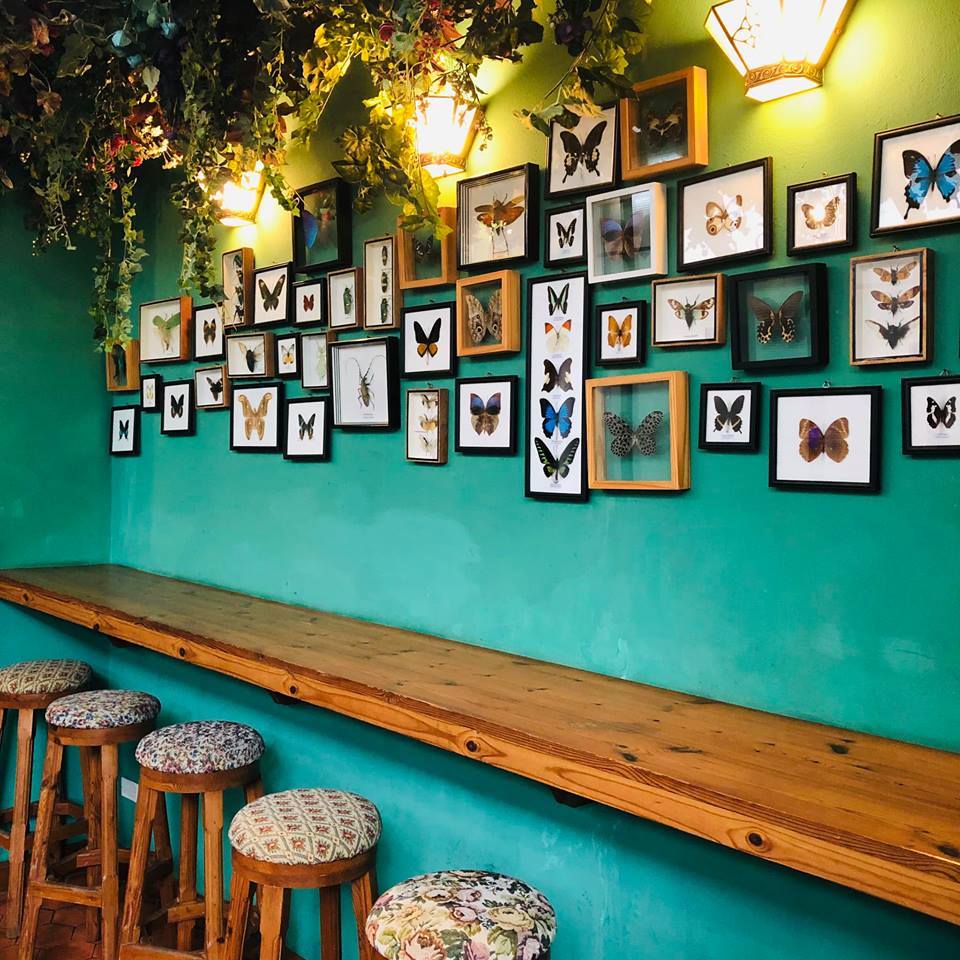 Address: 60 Ekkamai 12 Khlong Tan Nuea, Watthana, Bangkok 10110, Thailand
Operating Hours: 10.30AM-10PM (Opens Daily)
Social Media: Facebook
7. Patom Organic Living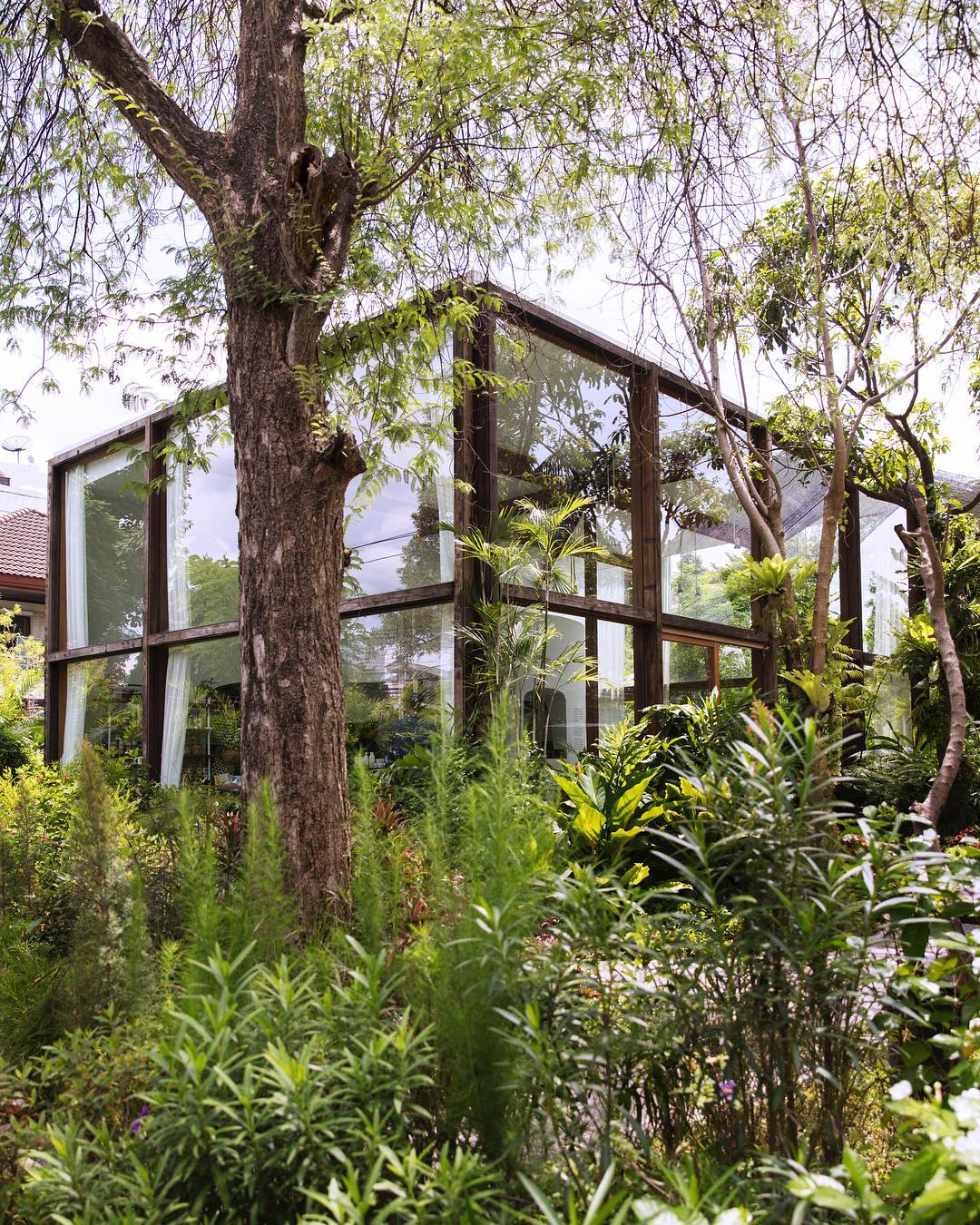 Sometimes, we come across cafes that forcefully incorporate the elements of nature into their overall theme. But here in Patom Organic Living, nature is naturally incorporated into the cafe as it is literally tucked within Thonglor's residential park. Essentially, it is a wood-frame glass box that is at the same time, a cafe as well. Patom Organic Living houses 25 patrons only; though it is a petite cafe, but its trendiness lies in its surrounding greenery. This is a cafe that provides good pics for your Instagram and the best part is getting to be a step closer to mother-nature.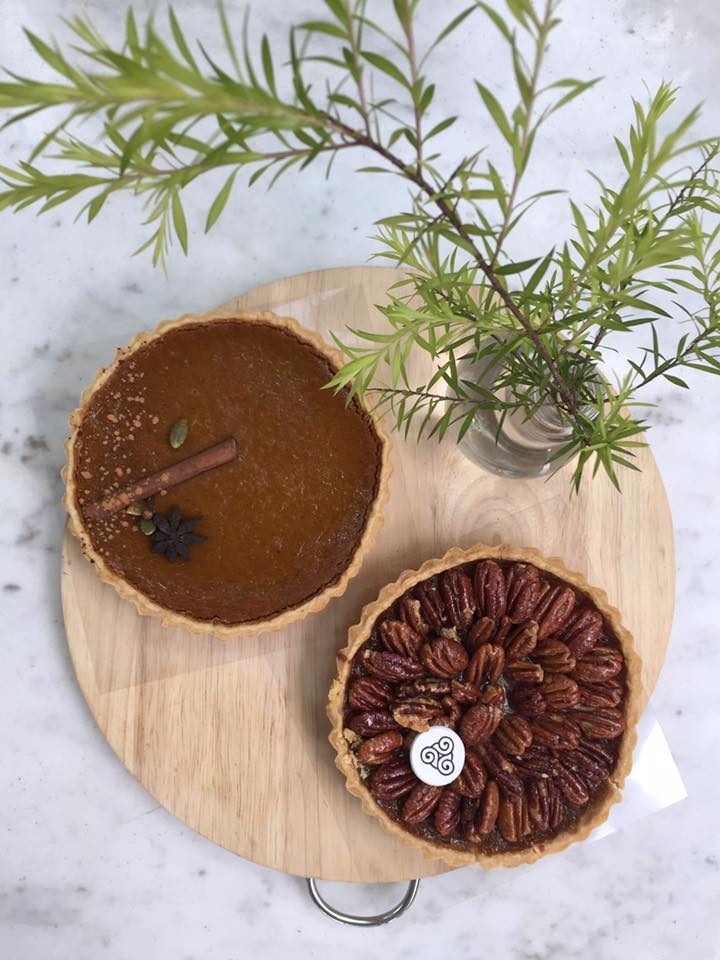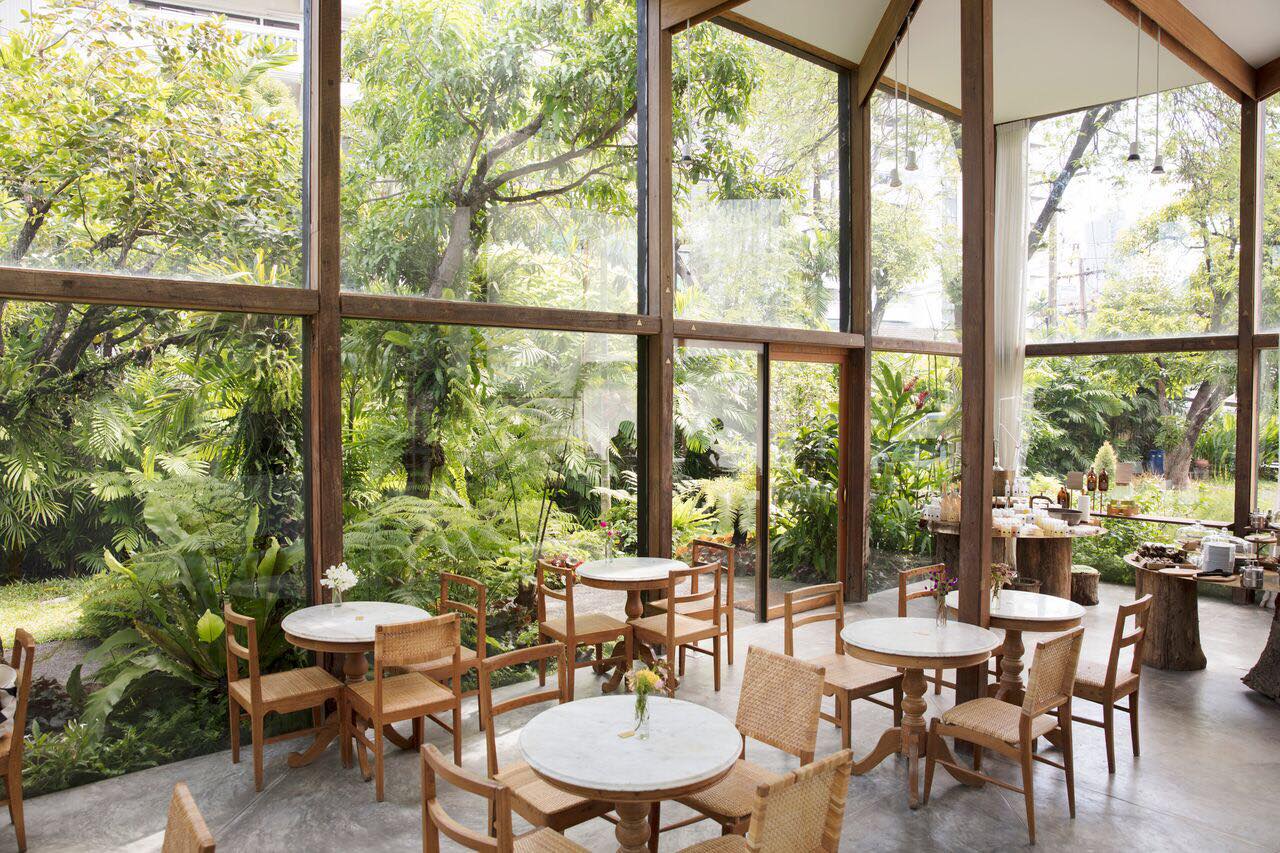 Address: 9/2 Phrom Phak Alley, Khlong Tan Nuea, Watthana, Bangkok 10110, Thailand
Operating Hours: 9.30AM-6PM (Closes on Tuesdays)
Social Media: Facebook
8. KIMMIK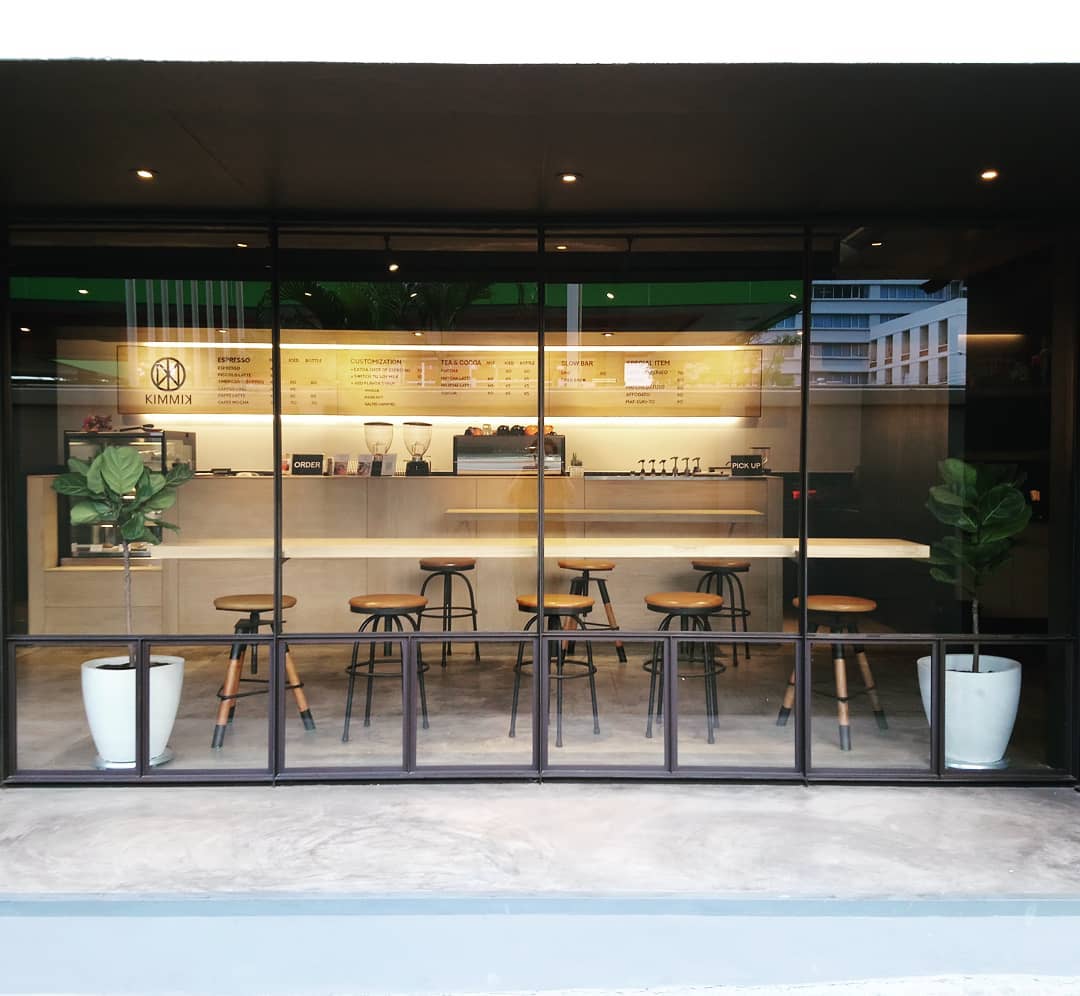 The 8th most trendy cafe in Bangkok that one must visit while on vacation there is KIMMIK. KIMMIK is tucked on the first floor of Thairong Tower in Suan Luang. Here in KIMMIK, you'll get aromatic coffee as well as drinks with unique seasonal flavours. If you're looking for a shot at KIMMIK, there's a particular section meant for a great photo op. The background consists of several polaroids against a monochrome black wall that'll definitely look great as a backdrop for your next profile picture.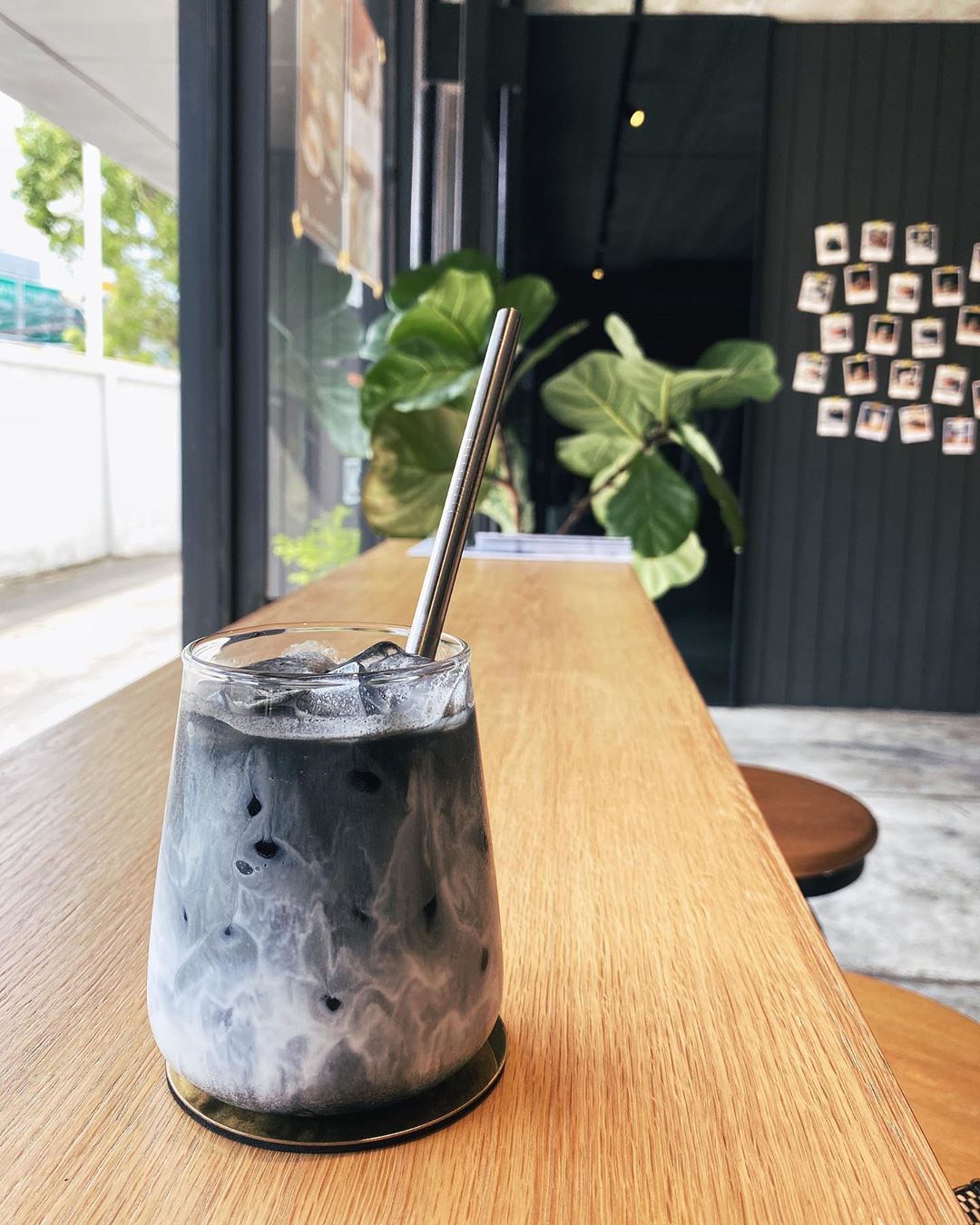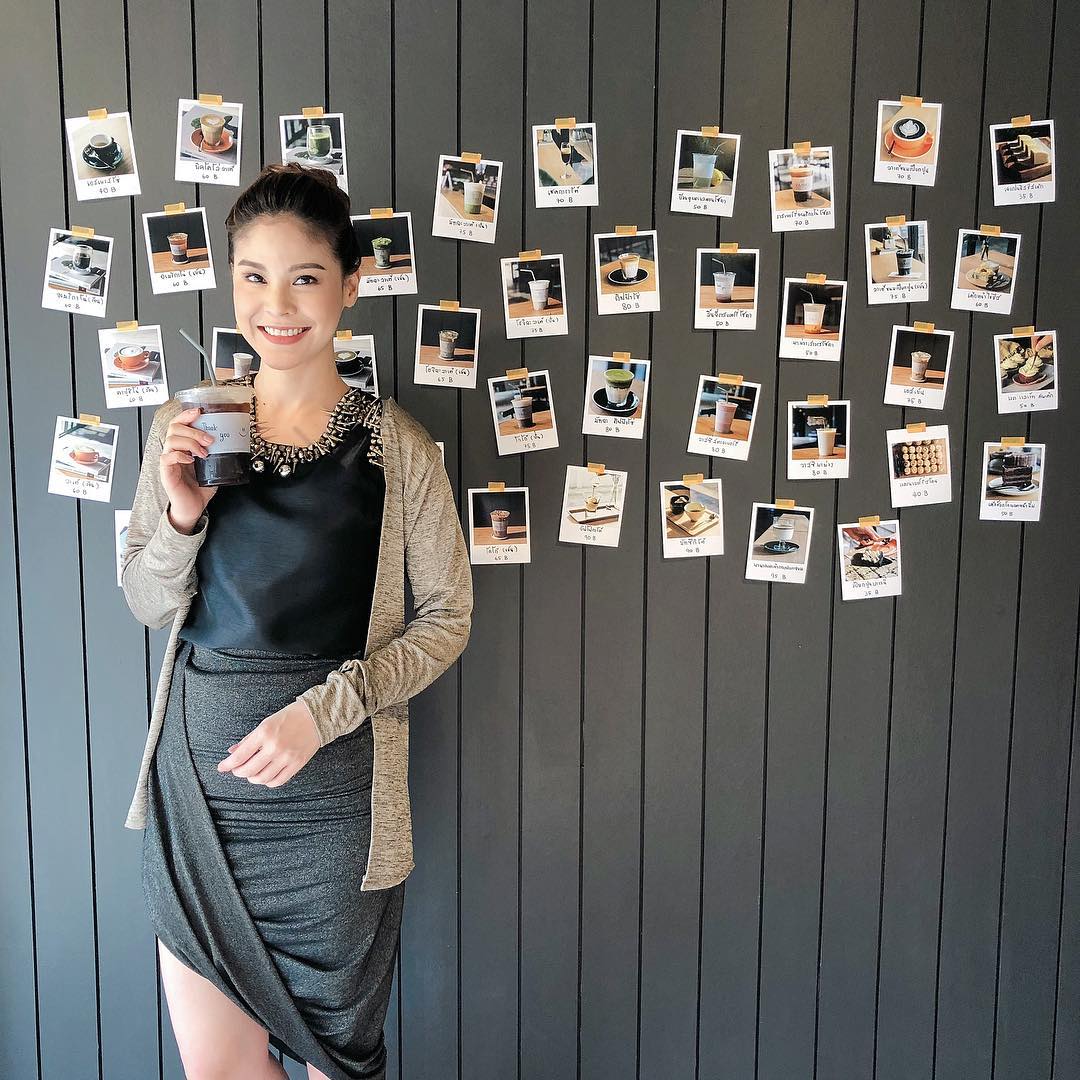 Address:Thairong Tower 1st Floor, Pattanakarn Road, 10250 Bangkok, Thailand
Operating Hours: Monday – Friday (7AM – 6PM) | Saturday, (8AM – 5PM) | Closes on Sundays.
Social Media: Facebook
9. The Blooming Gallery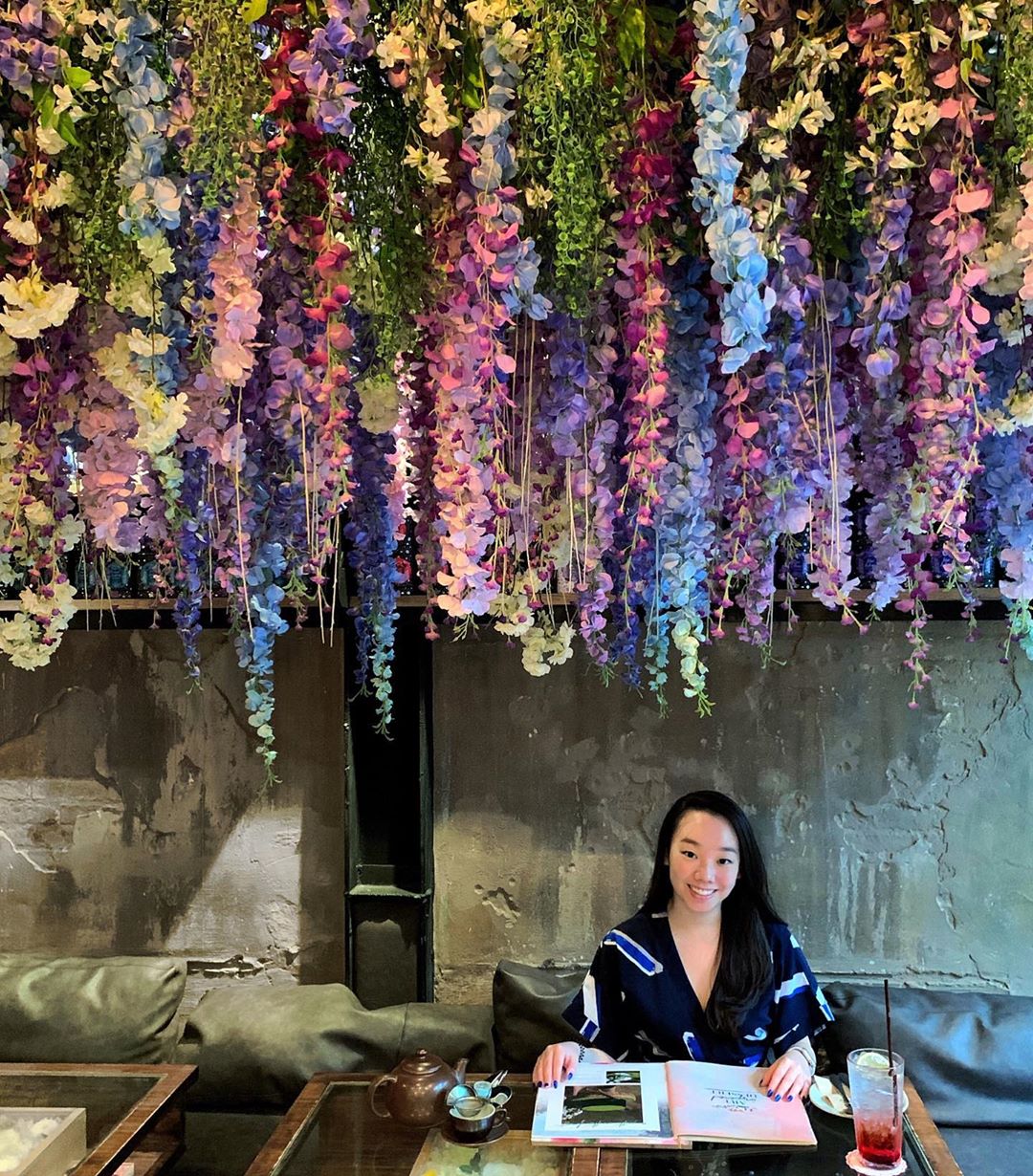 As we're coming to an end of our list of the 10 Most Instagrammable & Trendy Cafes in Bangkok, let's get into cafe that's literally made up of nothing but flowers. If you love flowers, especially blooming ones, then The Blooming Gallery is the go-to cafe. While you bask yourselves in the refreshing floral interior of this place, you can also opt for their high-tea set. Furthermore, if you're thinking of having a meal here, then be sure to try out the Carbonara. Or, if you're starving, then the Wagyu burger will leave your tummy fulfilled.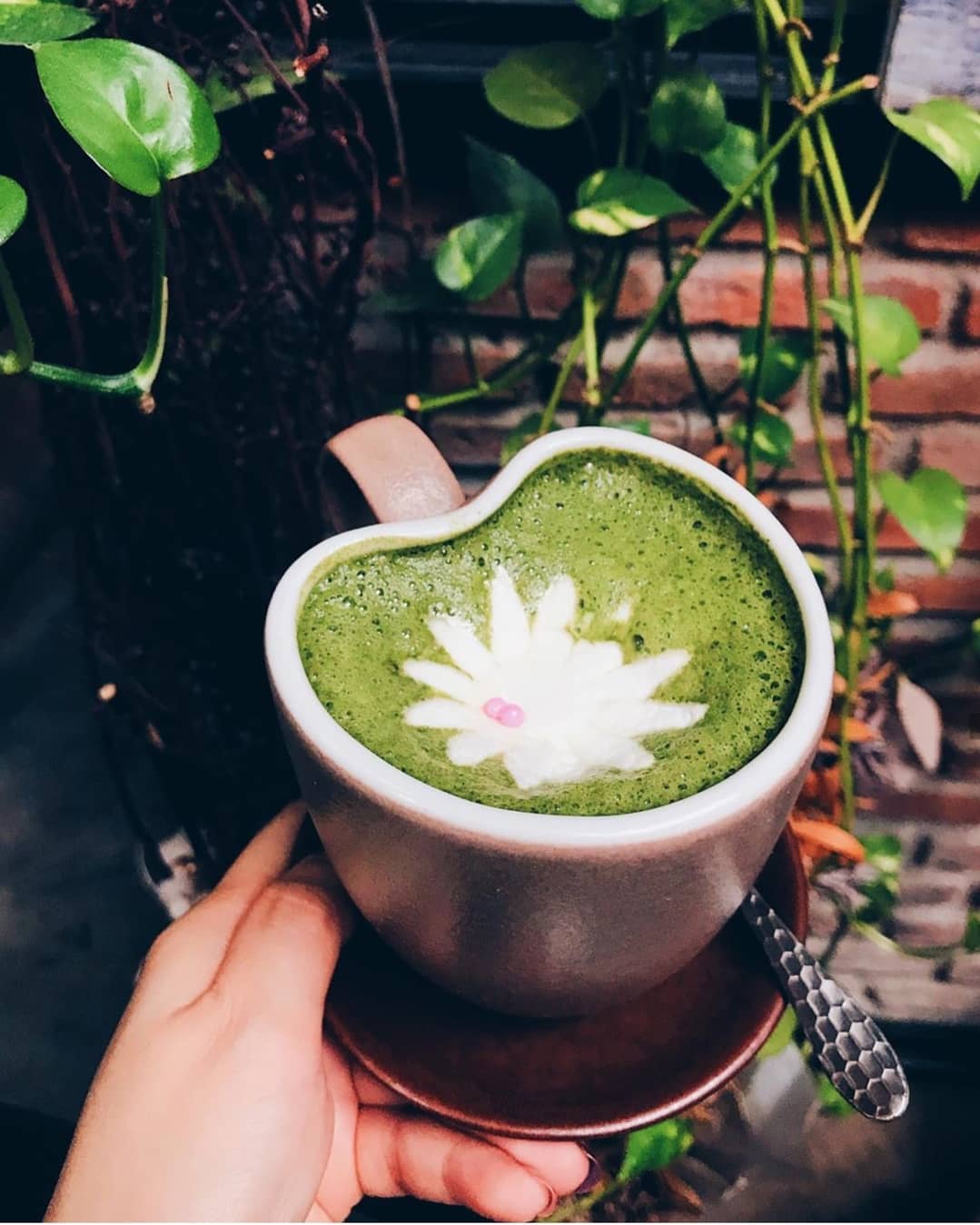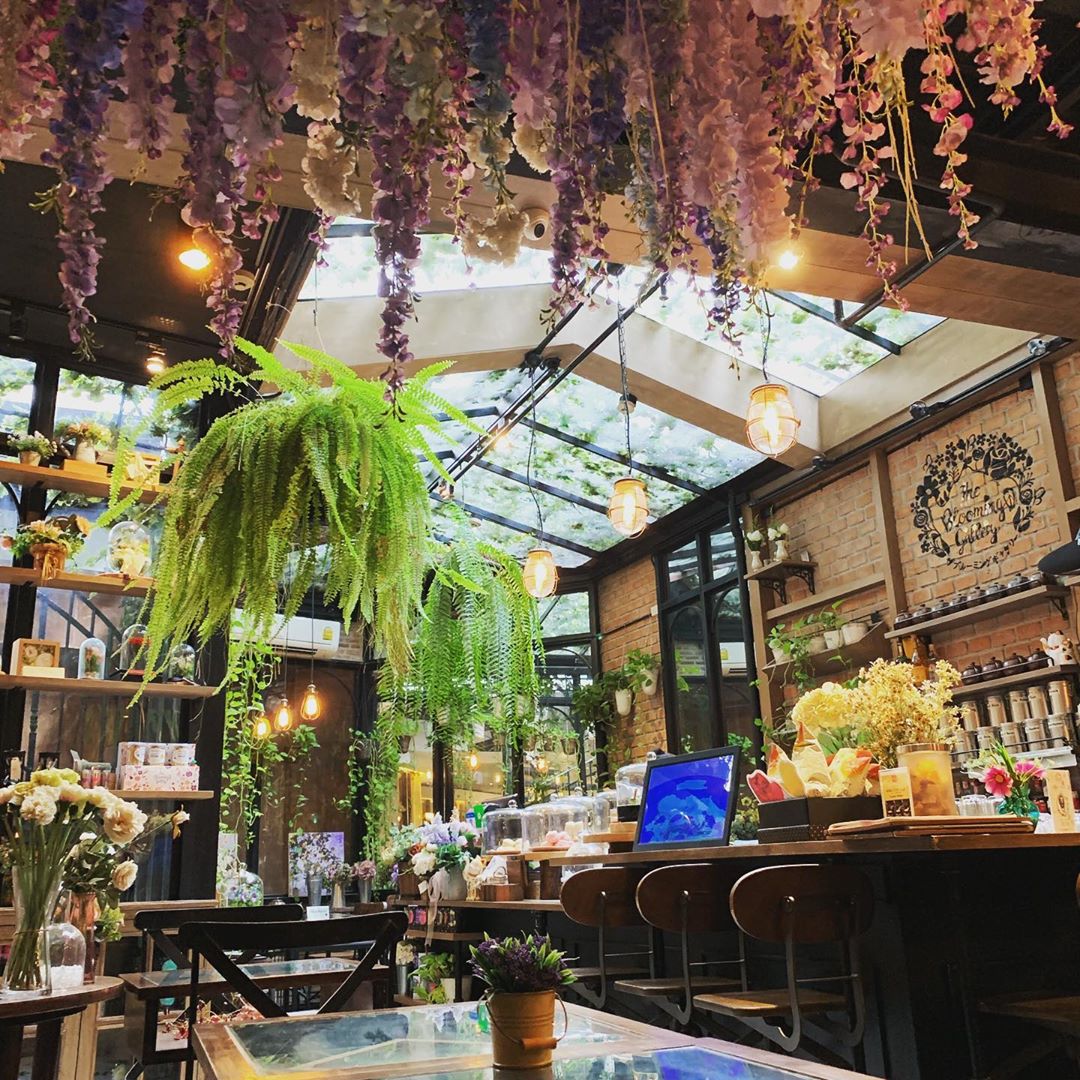 Address: LG/F, Eight Thonglor, Sukhumvit Soi 55, Thonglor, Bangkok, Thailand
Operating Hours: Sun to Tue: 10AM – 10PM | Wed to Sat: 10AM – 12 AM
Social Media: Facebook
10. Luka Moto, Thonglor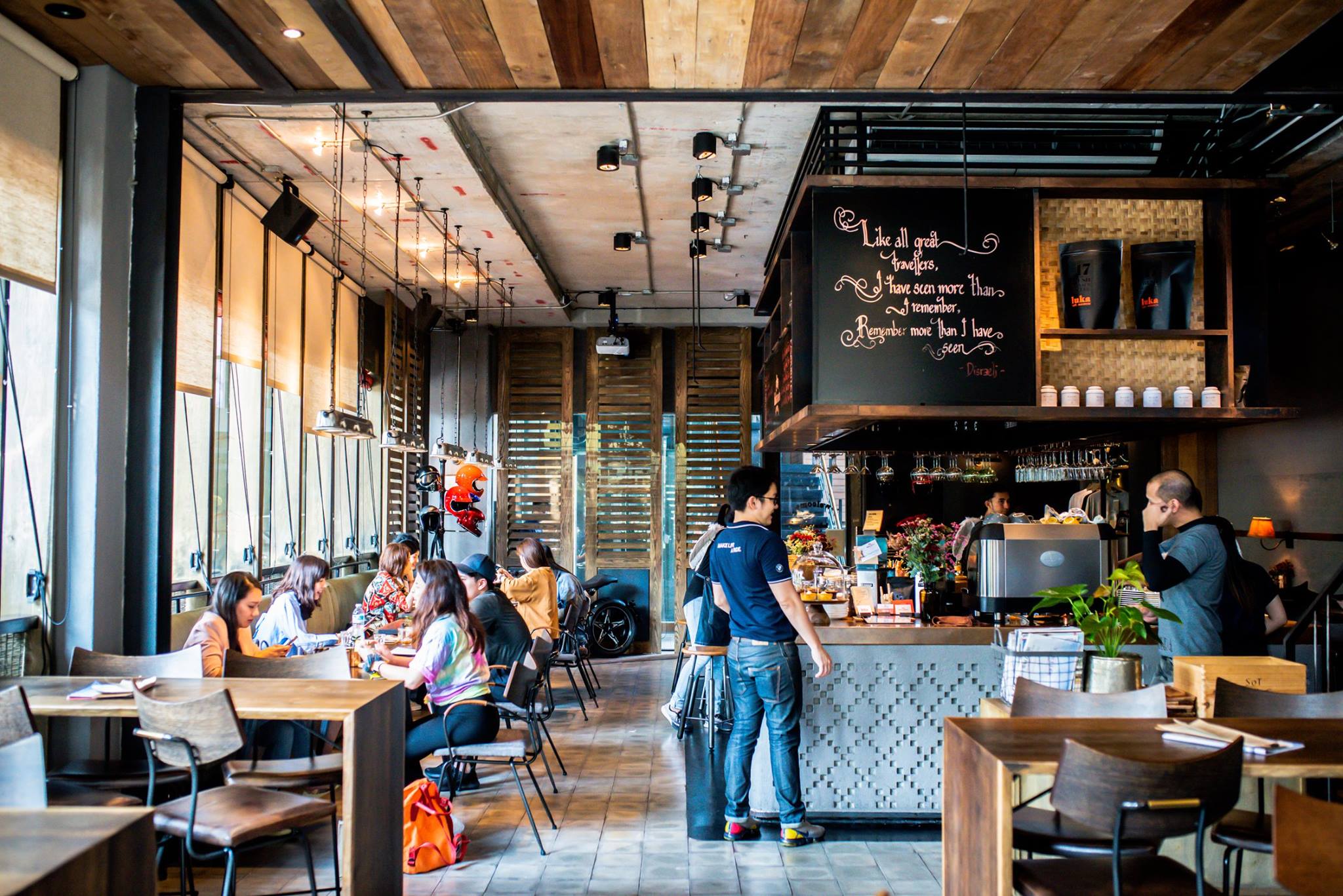 The final cafe that's on our curation of the trendy cafes in Bangkok is none other that Luka Moto. This is because the cafe houses an entire motorcycle, in partnership with BMW. Undoubtedly, this piece of bold decoration screams trendy and Instagrammable so loud that most tourists will never miss out on taking a good pic when in the cafe. In addition, Luka Moto serves really delicious fares such as the Breakfast Burrito and also the Gangnam Chicken Waffle. So, unwind yourselves and relax at this retro-themed cafe in Thonglor, Bangkok.
Now Read: 10 Restaurants With A View In Bangkok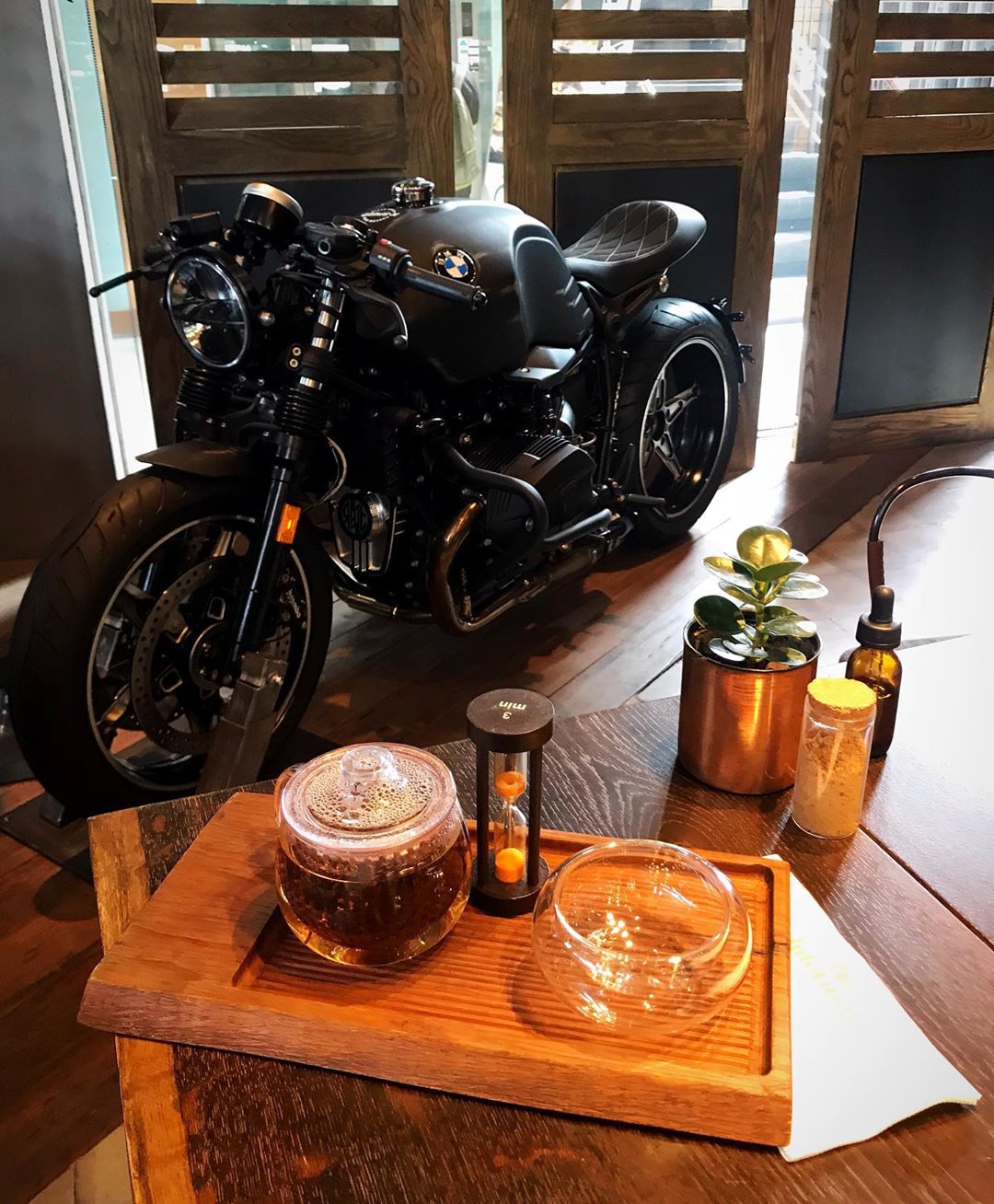 Address: Soi Thonglor 11, 10110 Bangkok, Thailand
Operating Hours: 8AM-5PM (Opens Daily)
Social Media: Facebook
10 Best Cafe in Bangkok, Thailand (2020)
With that, we've come to an end of our list of the 10 Most Trendy Cafes in Bangkok 2020 guide, Thailand that we personally favour. Be it an Instagram post, or simply a pic for your memory, these 10 Cafes are the hottest ones that you most definitely have to visit while in Bangkok. That's it for now and stay tuned to our other write-ups!