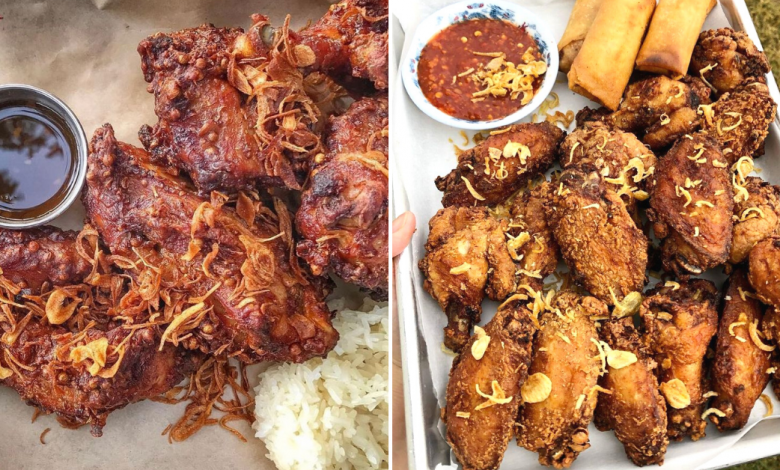 Hello there friends! With the travel ban imposed everywhere, our cravings for Thai street food are getting stronger as well. Since it's best we all stay put wherever we are, why not try to fix your Thai food cravings by making them at home? With that said, today, we will be sharing a Hat Yai Fried Chicken recipe that you can attempt making at home. Ready?
Try Making Crispy Hat Yai Fried Chicken At Home
Fried chicken is everyone's favourite. As we can enjoy them at any time during the day, really, there's no reason one can dislike fried chicken. Thai fried chicken usually comes topped with crispy fried shallots and some sticky rice. Originating from the southern part of Thailand, one usually refers to it as Hat Yai Fried Chicken. You can find these crispy fried chicken whenever you're out in the streets.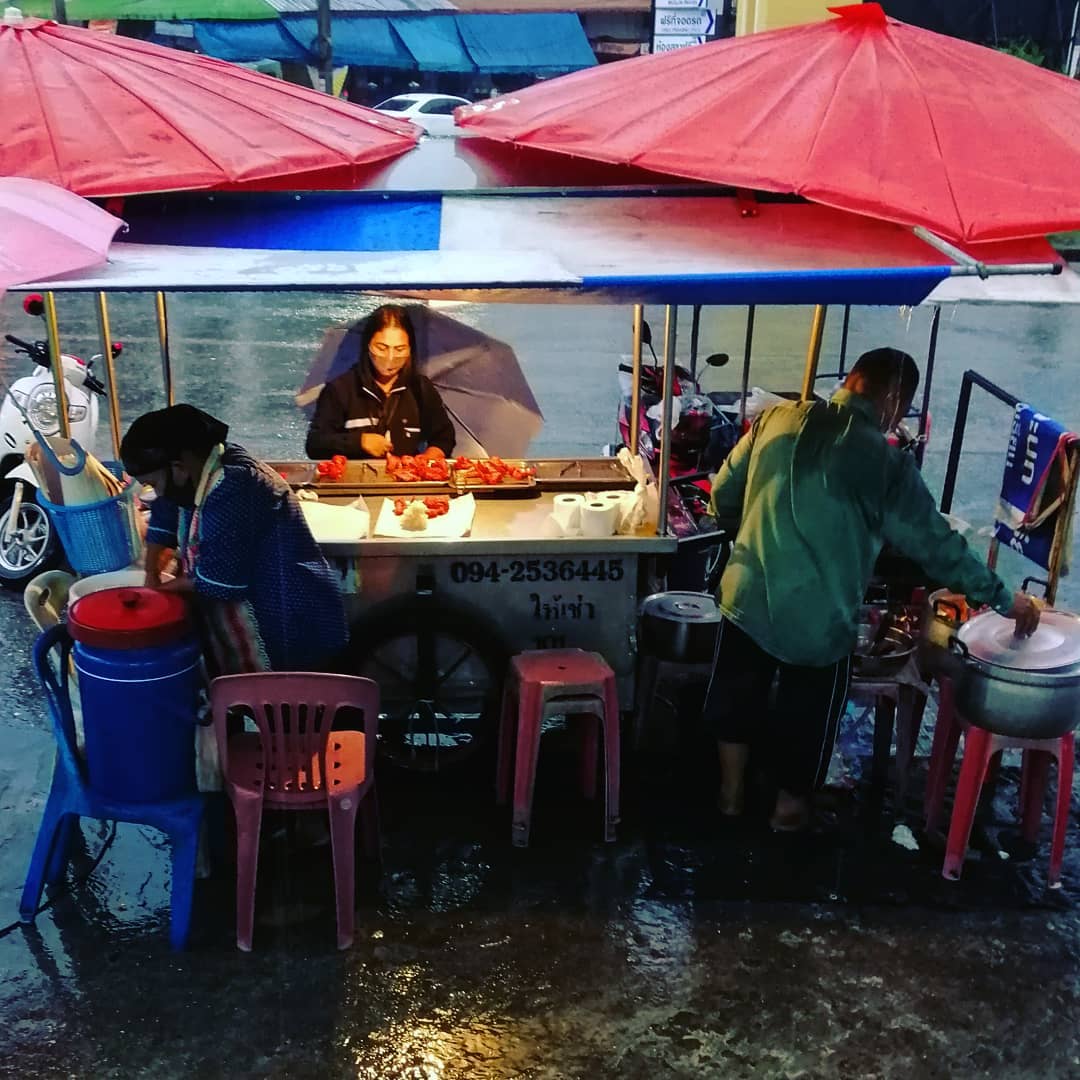 Now, are you ready to make them at home? Let's go!
You'll Need:
1 ½

lb chicken wings

5

cloves garlic

1

–

2

cilantro roots, roughly chopped
heaping

1⁄4 tsp

black peppercorns
heaping

¼ tsp

white peppercorns

1 ½ Tbsp

sugar

3 Tbsp

soy sauce

½ tsp

salt (if marinating overnight, cut down to

¼ tsp

)

¼

–

⅓

cup water (If the chicken is already wet from washing, add only

¼ cup

)

1⁄2 cup

thinly sliced shallots (for fried shallots)

1⁄4

–

1⁄2

cup rice flour
Sticky rice for serving (optional)
Steps:
Fried Shallots:
Clean and slice the shallots very evenly, and into thin strips.
Lay the sliced shallots out on a plate lined with a paper towel. Sprinkle salt over the shallot, you can be quite generous as you want to make sure all pieces are salted. Let the shallots sit, uncovered while you prepare other ingredients.
Before frying the shallots, take a piece of paper towel and press it onto the shallots to absorb all the water the shallots have given off.
Add about 1″ of oil to a pot, and heat it over medium heat. Add all the shallots into the oil (you don't need to wait to the oil to get hot) and keep heating until the shallots are bubbling gently all over. Reduce heat to LOW, then keep frying, stirring constantly, until they turn golden brown.
Once the shallots are golden brown AND the bubbling has subsided, remove from oil with a slotted skimmer and drain on a paper towel.
Marinade:
Using a mortar and pestle, pound the garlic, cilantro roots, and peppercorns into a fine paste.
Transfer the mixture into a zip-top bag (or a bowl)  and add the salt, sugar, soy sauce, water, and mix well.
Add the chicken and let marinade for 2 hours. In between, flip the bag halfway through or stir the chicken a couple of times (if you are using a bowl).
Fried Chicken:
In the same pot you used to fry the shallots, add more oil so you have about 2″ of oil. Heat until the oil reaches 350°F.
While you wait for the oil to heat, take the chicken out of the bag and put them into a large mixing bowl. Add the rice flour, ¼ cup at a time, and stir until you have a thin batter coating the chicken. Fry the chicken for 4-6 minutes or until cooked through.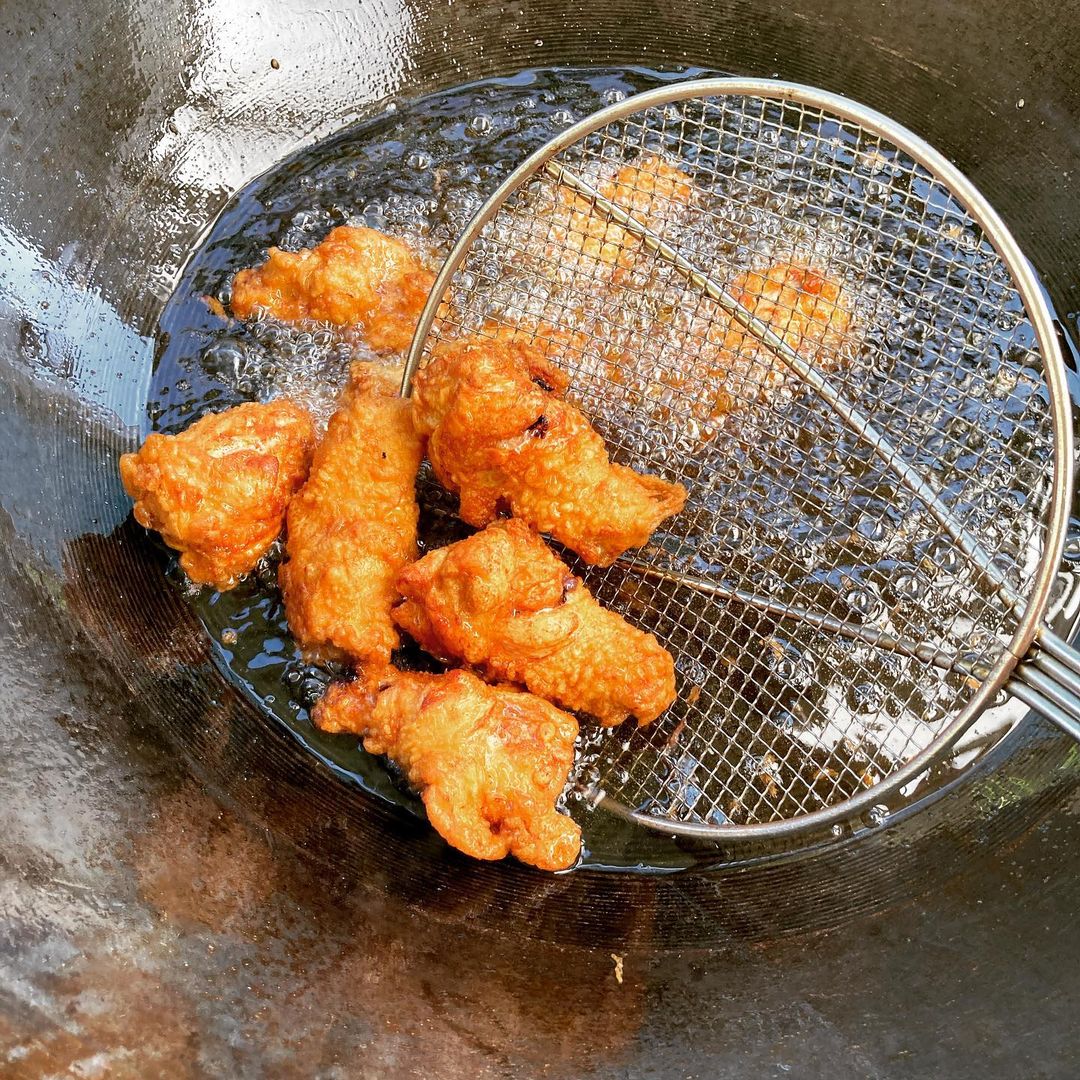 When you're done, just sprinkle the fried shallot over the fried chicken and it's ready to be served. You can also serve it with a side of sticky rice or some Thai sweet sauce.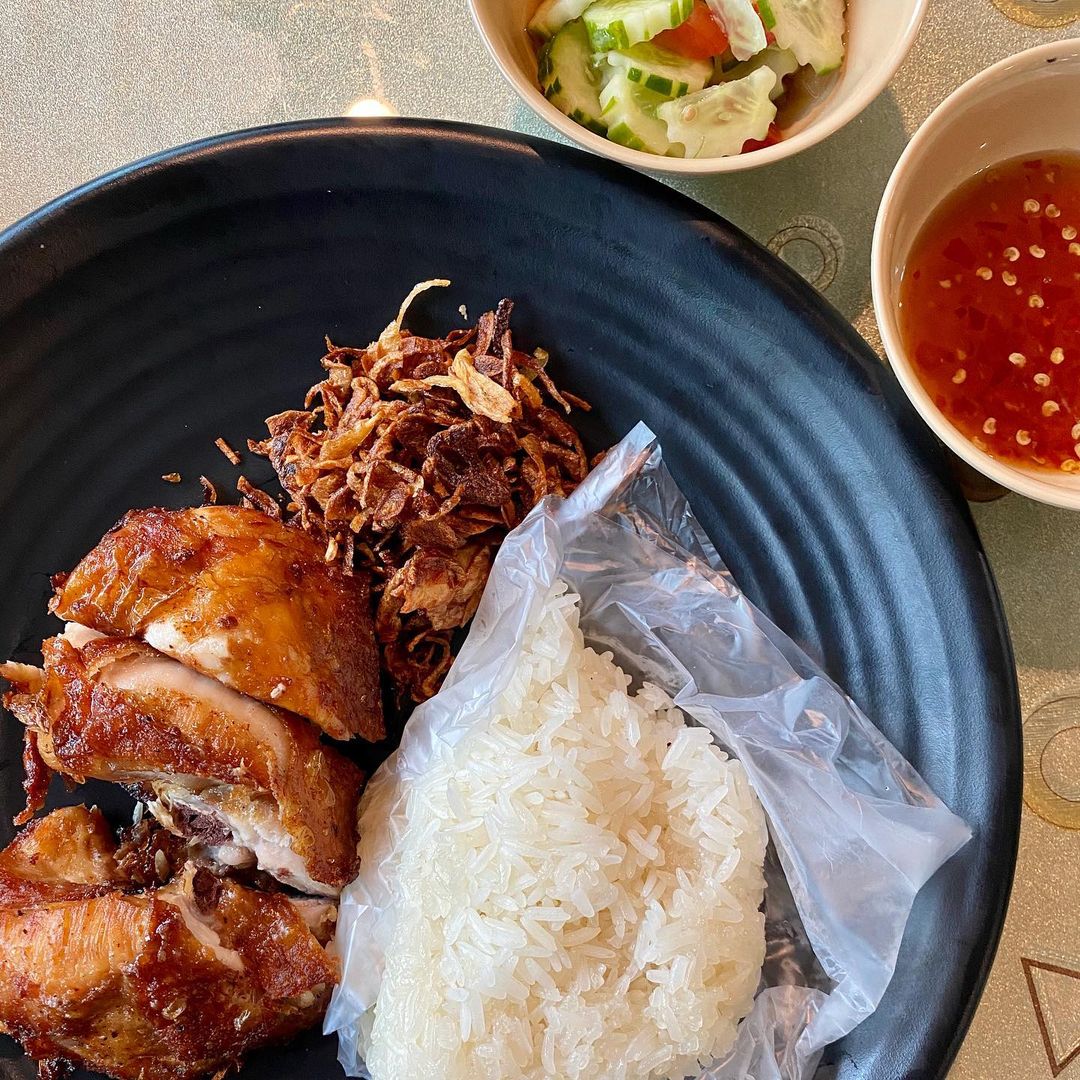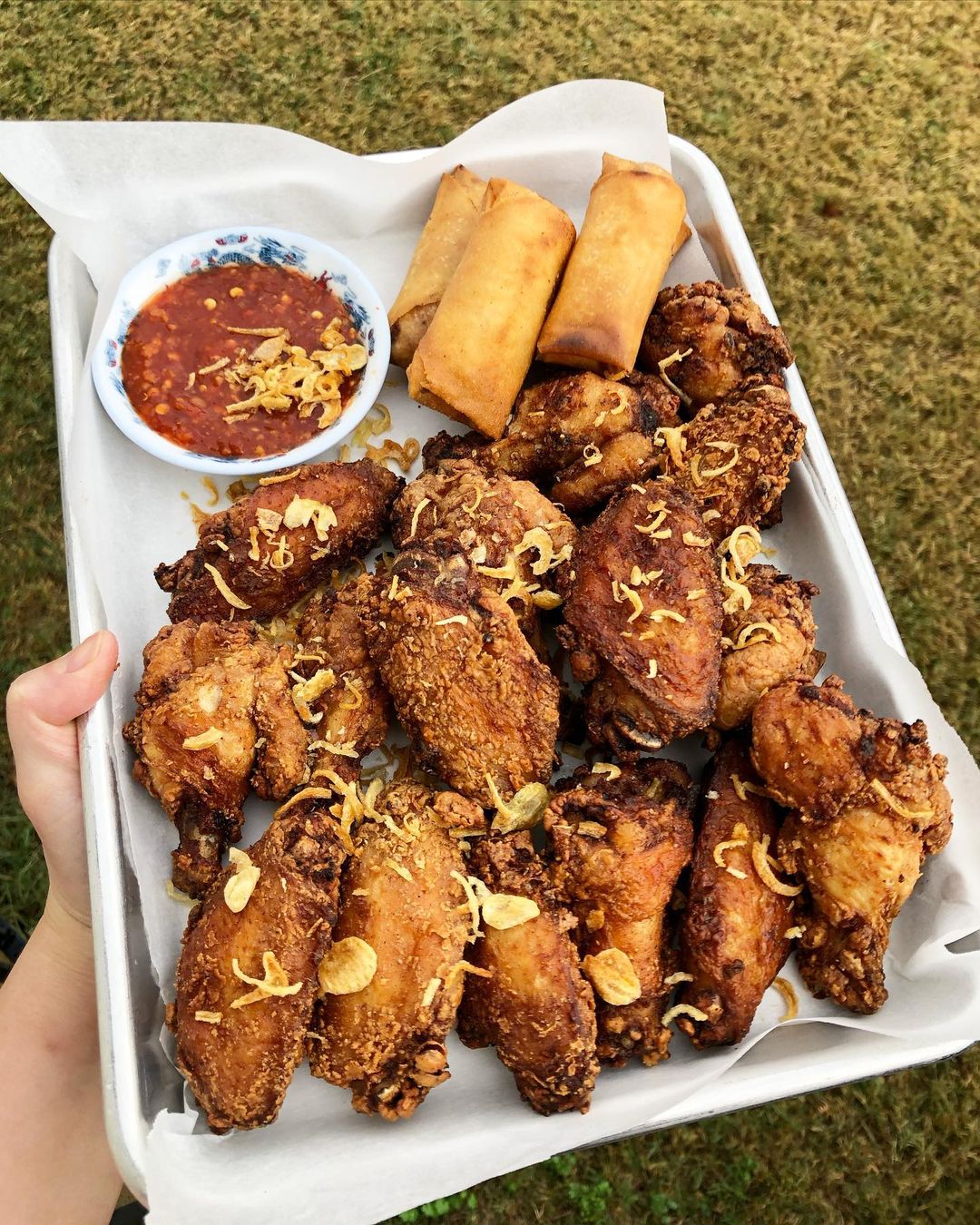 This recipe is adapted from hot-thai-kitchen.com and thaicookbook.tv 
Also Read: 3 Simple Steps To Make Thai Seafood Sauce That Will Take Your Dish To The Next Level
—
We would like to invite you to join our New Private Community Group! Here you are free to ask questions, share your love for food, and explore the Bangkok community! We will also regularly post about casual promos and the latest findings.
Click on the button below and hunt good food with us today!