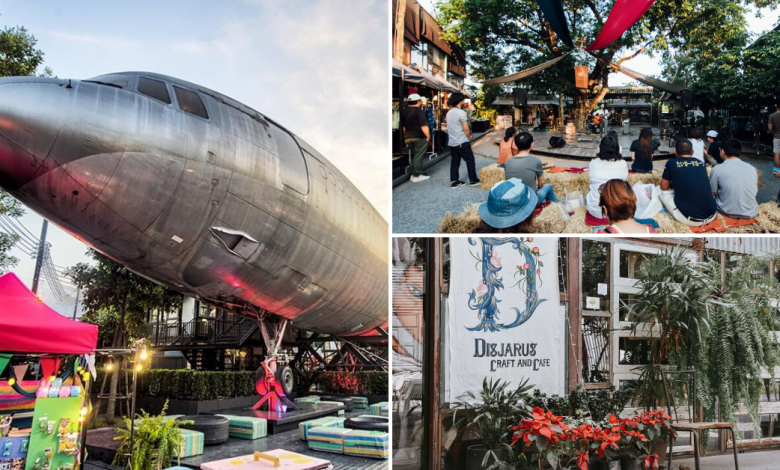 Chang Chui Creative Park in Bangkok Thailand is a creative park which houses vintage and artsy elements.
TL;DR
Chang Chui Night Market features an iconic retired plane
The night market has 2 zones; Green Zone & Night Zone
Chang Chui Creative Park: A Must-Visit In Bangkok
Happy Friday friends! How are you guys planning your Fridays? One thing's for sure, in Bangkok, there's bound to be plenty of options available. Also, when we talk about Bangkok, everyone loves the night market scene. It's where everyone goes for good street food and inexpensive gems. So, with that said, today's post features the Chang Chui Plane Creative Park.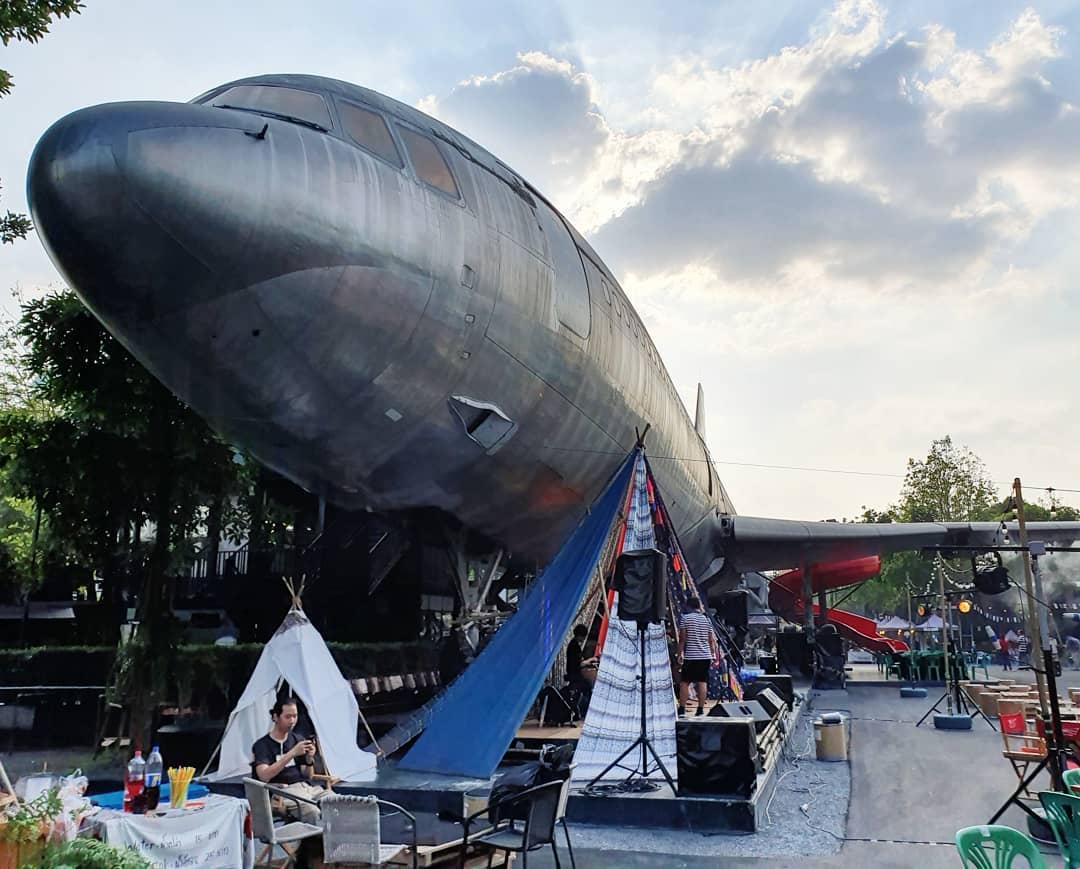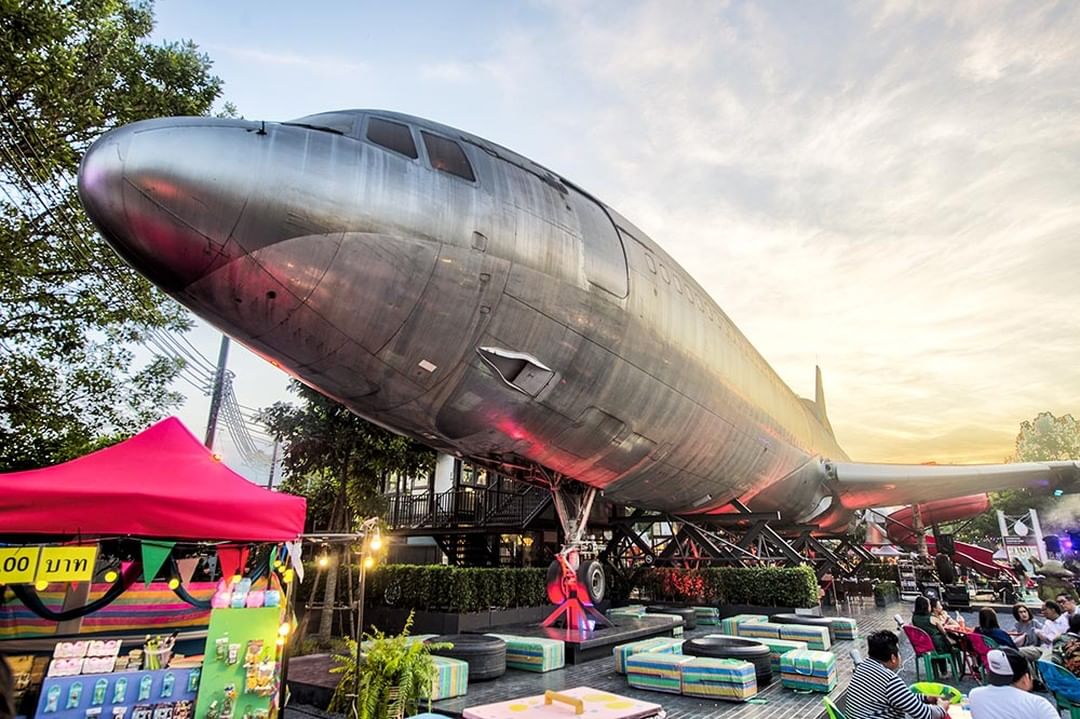 This night market is one of the night markets in Bangkok that's really interesting; it has a legit plane smacked right in the middle. And yes, in case you're wondering, it's a real disused L-1011 TriStar Lockheed plane. Time for some facts about this market: the plane was originally intended to be a fine-dining restaurant. Also, the plane is only available for hire and private occasions.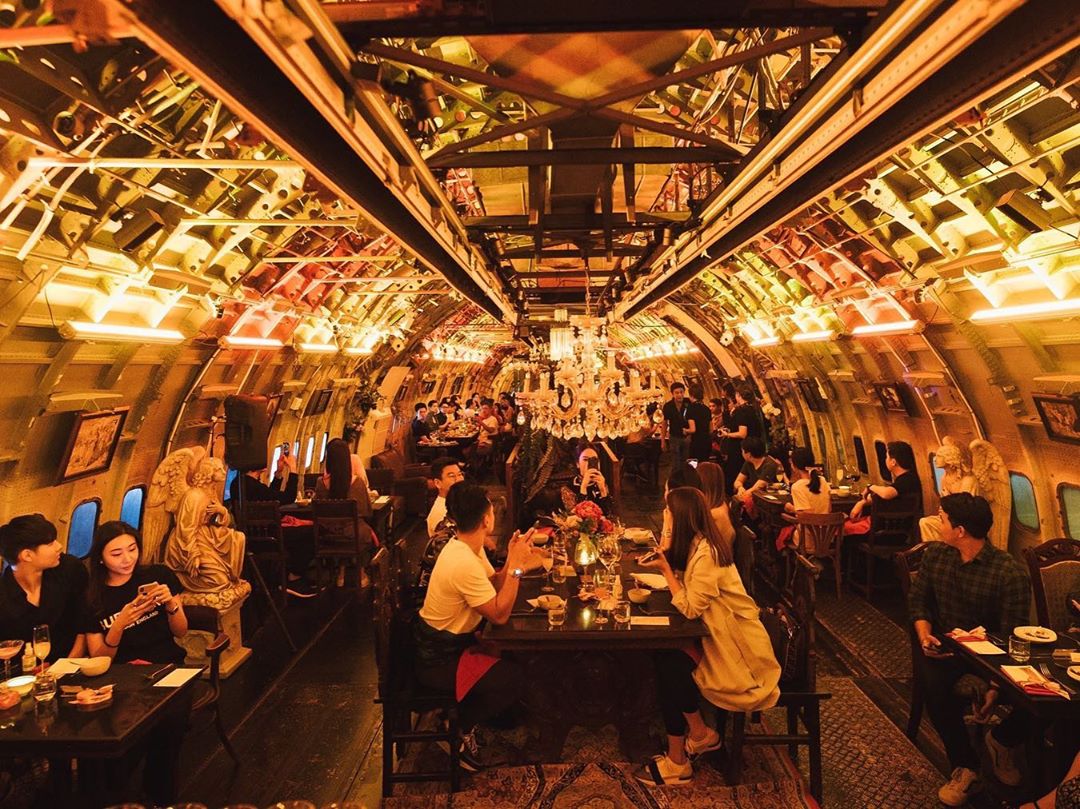 But don't get sulky because we can still clink beer glasses right underneath the retired plane in a bar, known as Runway Bar. And trust us when we say, it's definitely full of vibes. Aside from their iconic plane, Chang Chui Creative Park itself has a really interesting concept. The park is separated into two zones, namely 'Green Zone' and 'Night Zone'.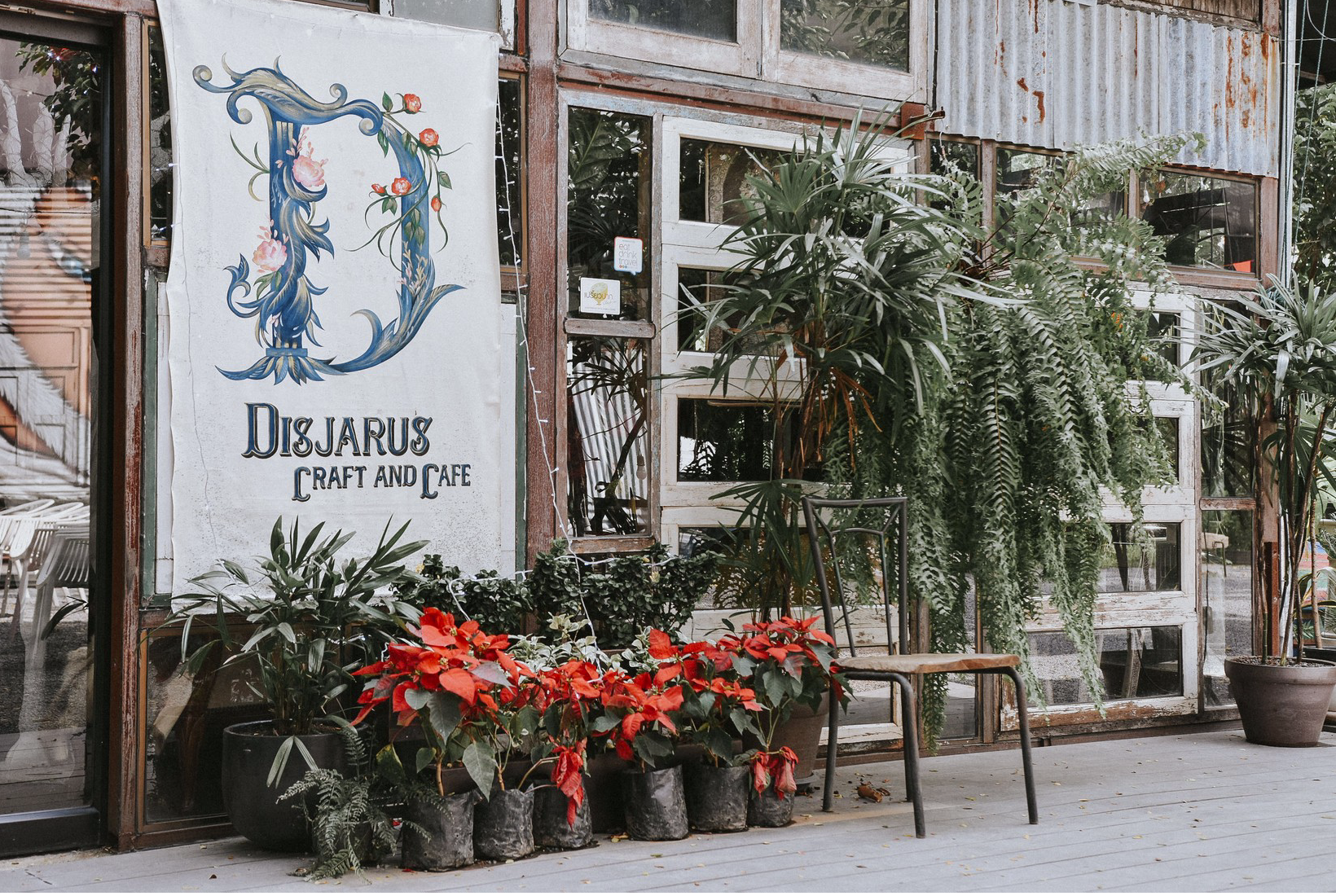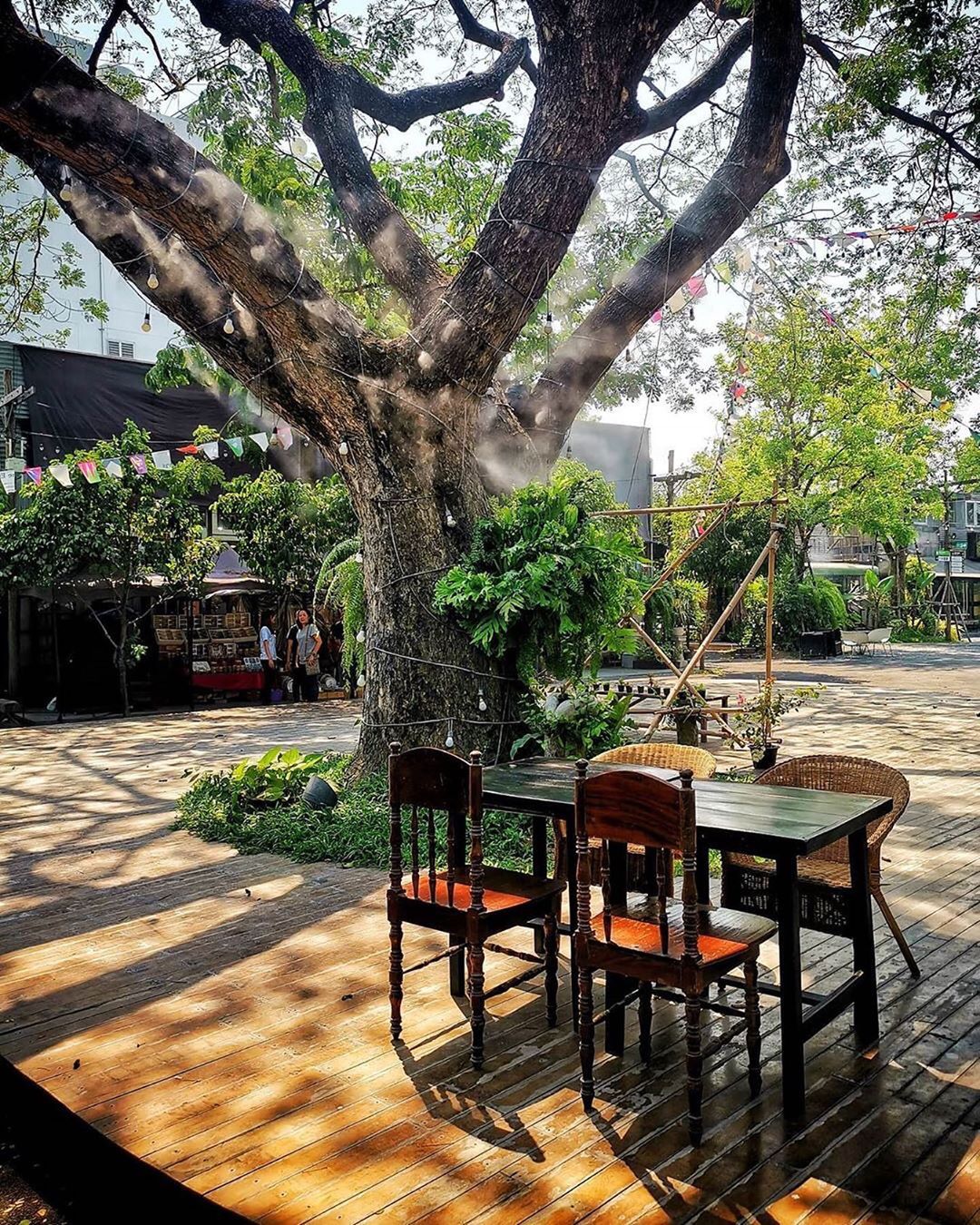 As you can probably guess from the name, the 'Green Zone' is open all day from mid-morning until late evening, while the 'Night Zone' operates in the late afternoon until late at night. Green Zone primarily focuses on aesthetic cafes, retro eateries and bookstores full of vibes.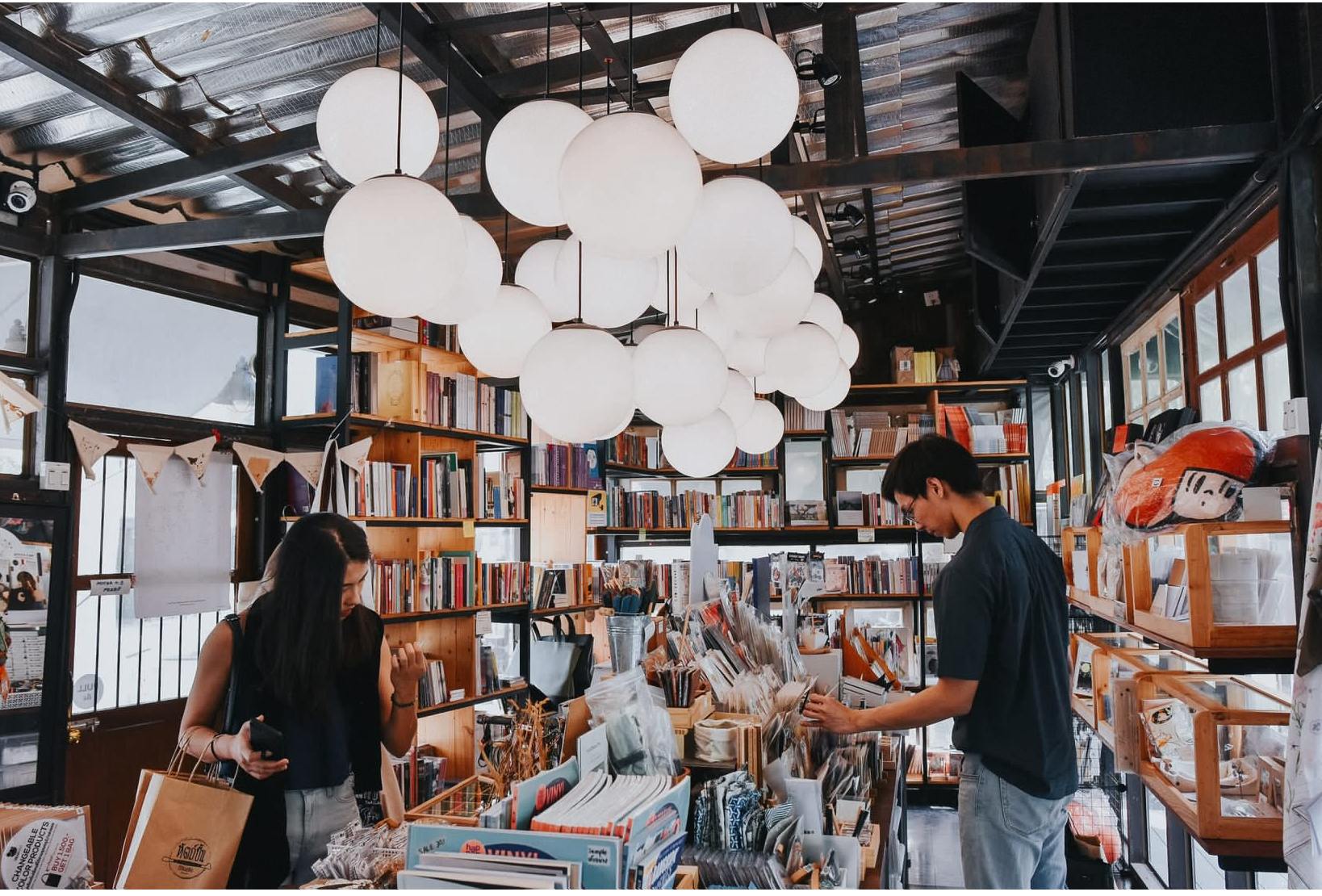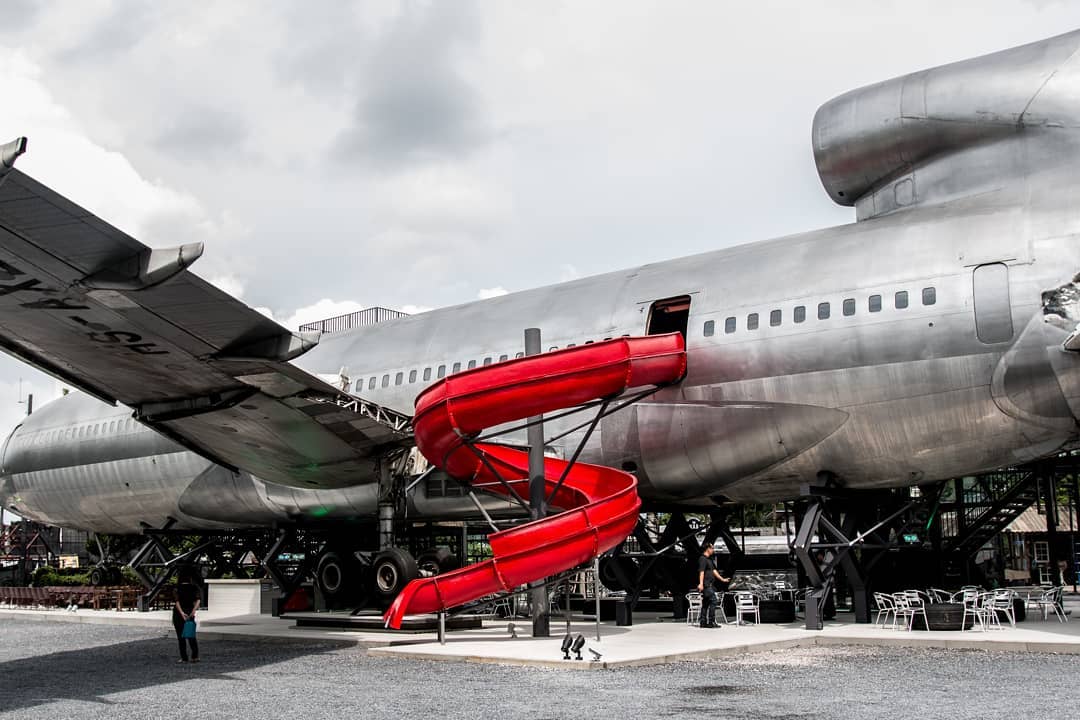 Drop By Here Anytime Anyday
Meanwhile, the 'Night Zone' is equivalent to all things booze, live bands and even theatrical performances. So, if you're looking for a chill night out with your buddies, you can drop by here at night and for a cuppa, drop by in the day.
Address: 460/8 Sirindhorn Rd, Bang Phlat, Bangkok 10700, Thailand
Green Zone: 11 AM-9 PM
Night Zone: 4 PM-11 PM 
Closed on Wednesday | Free Entry
ALSO READ: New Ekkamai Market With Trendy Eats & Live Music Is A Must-Visit Spot In Bangkok
—
We would like to invite you to join our New Private Community Group! Here you are free to ask questions, share your love for food, and explore the Bangkok community! We will also regularly post about casual promos and latest findings.
Click on the button below and hunt good food with us today!