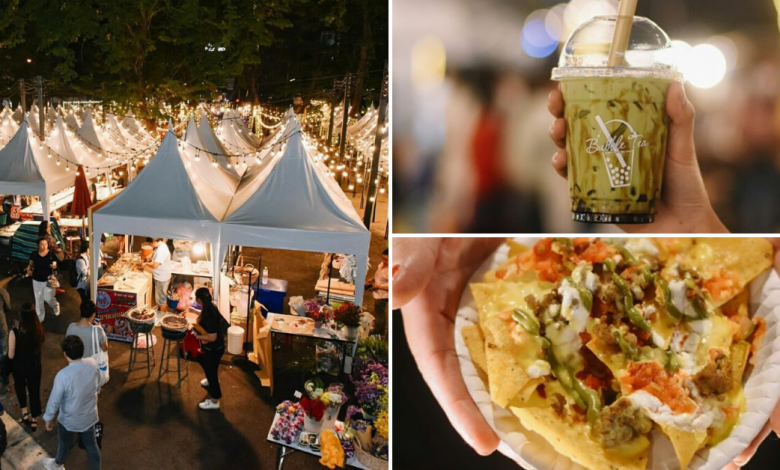 TL;DR
Ekkamai Market is the latest addition to Bangkok's night market scene.
Packed with street food, clothes, accessories, and more.
Live music and seats are available here.
Without a doubt, there are many notable night markets in Bangkok. From Chang Chui Plane Night Market with dining experiences in an actual plane to the notable Asiatique The Riverfront. Well, it is about to get a little bit harder as the list is expanding. Tucked near Ekkamai BTS, there is a new Instagram-worthy night market serving trendy eats with live music by the locals.
Street Food, Live Music, Shopping & More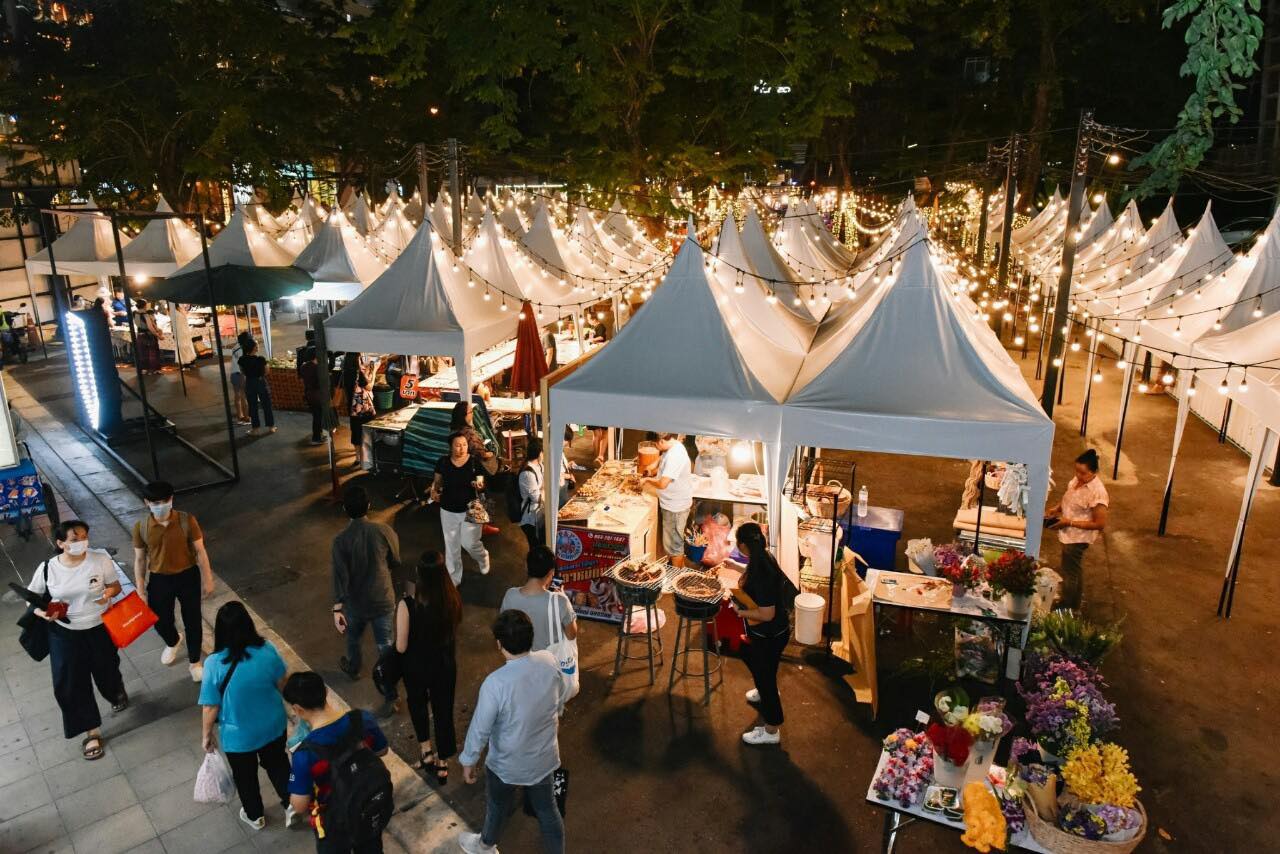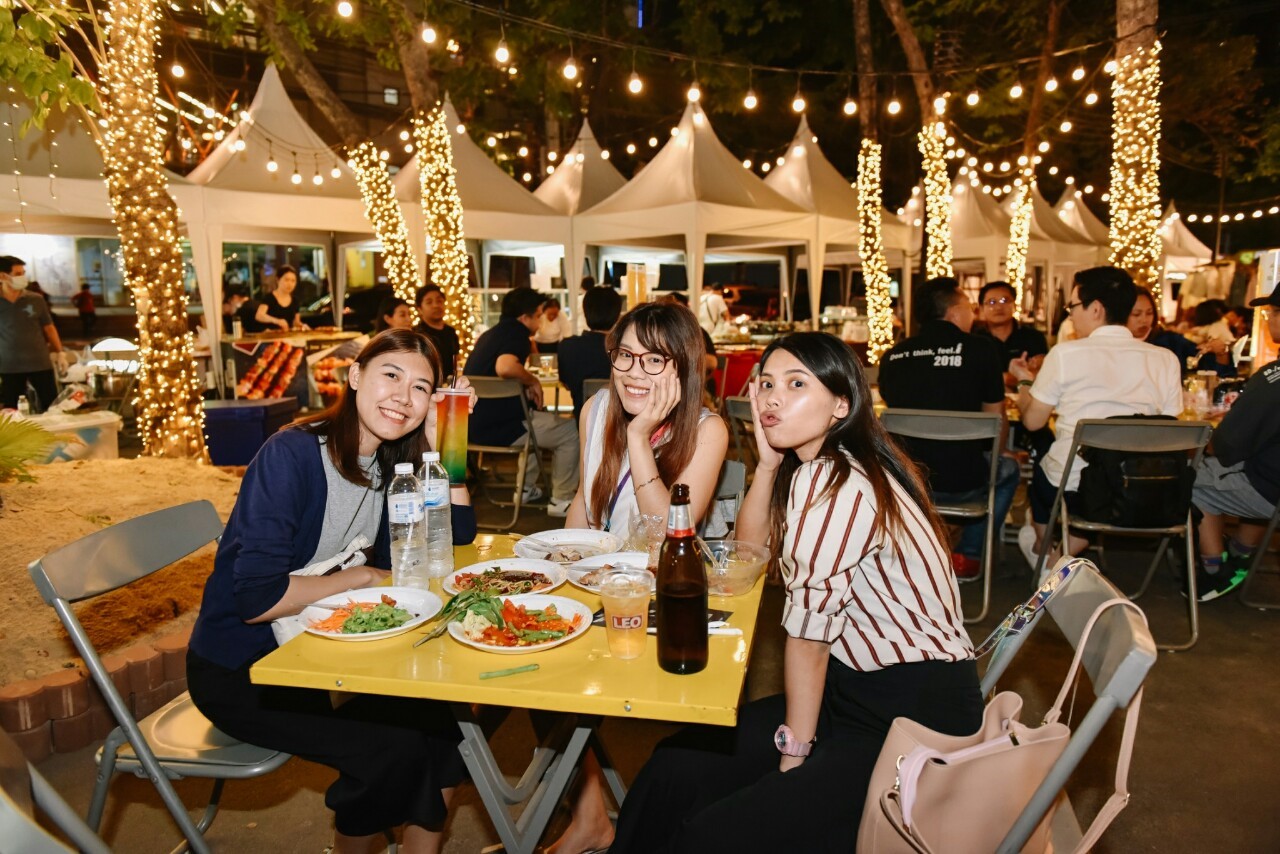 It will be hard to miss out on Ekkamai Market at night. Decorated with dangling light bulbs all over, it is the perfect backdrop for an Instagram shot. Similar to many night markets in Bangkok, you will find rows and rows of stalls for you to discover. How many, you asked? There are approximately 100 stalls including food, clothes, accessories, and many more!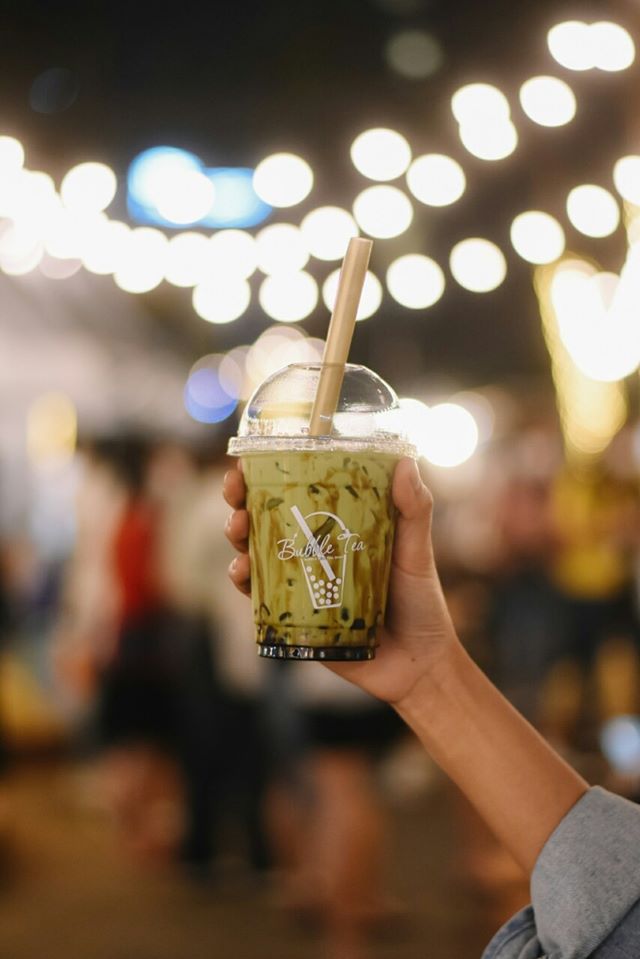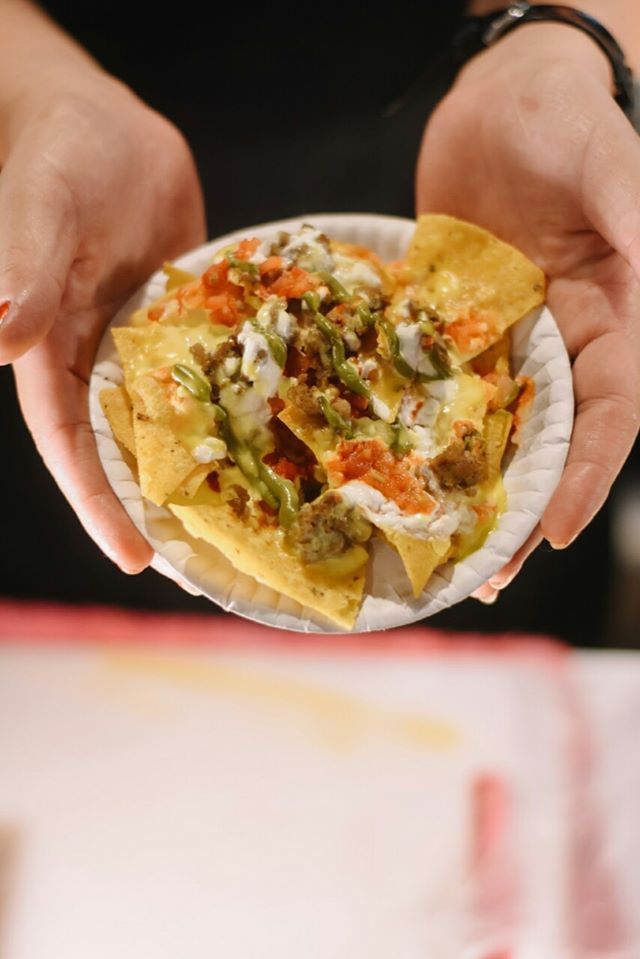 Apart from discovering brand new stalls, you can also sit back and relax. Get yourself some street food, grab some seats, and listen to live music played by the locals. Considering that it is a new spot in Bangkok, expect Ekkamai Market to be crowded than usual. Not to worry, there will be enough seats to go around as it caters to more than 200 people! Neat, isn't it?
Check Out Ekkamai Market This Weekend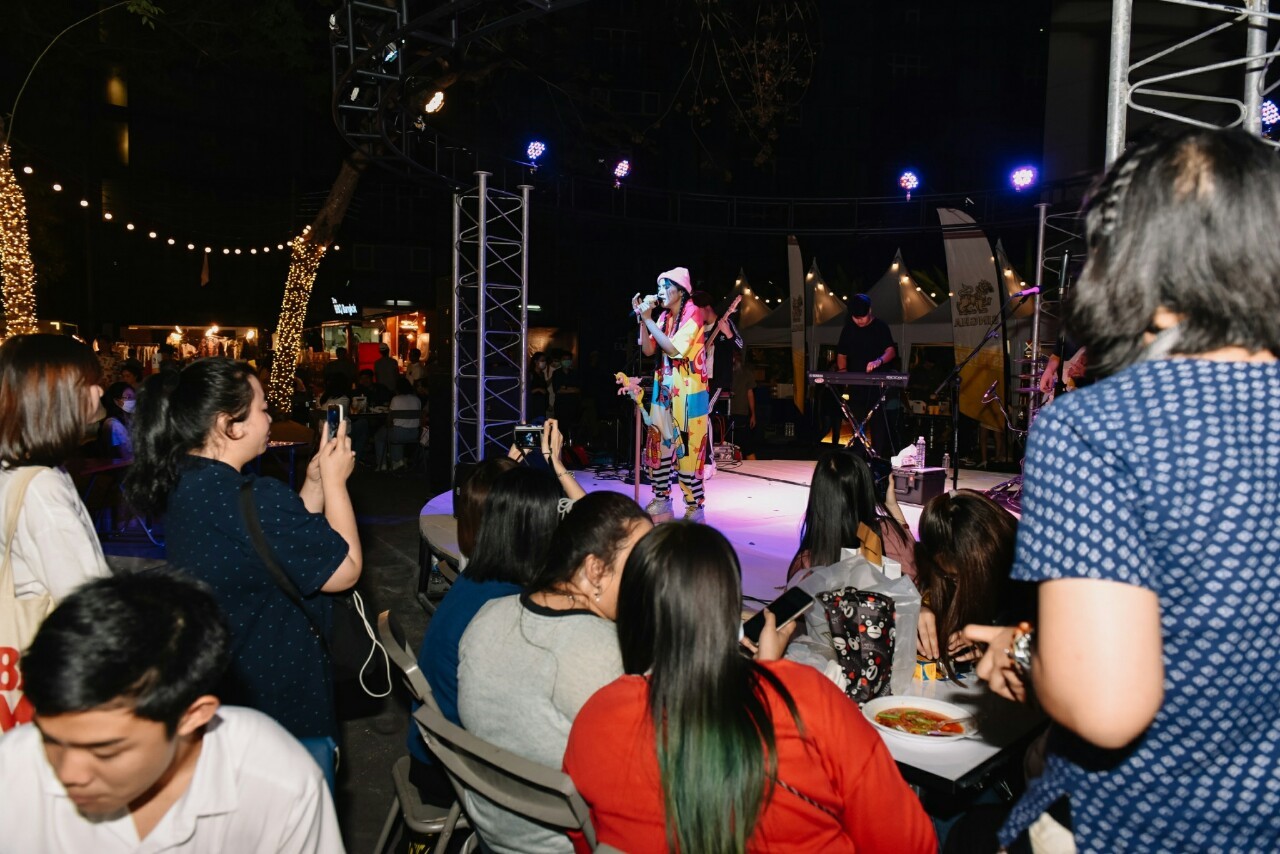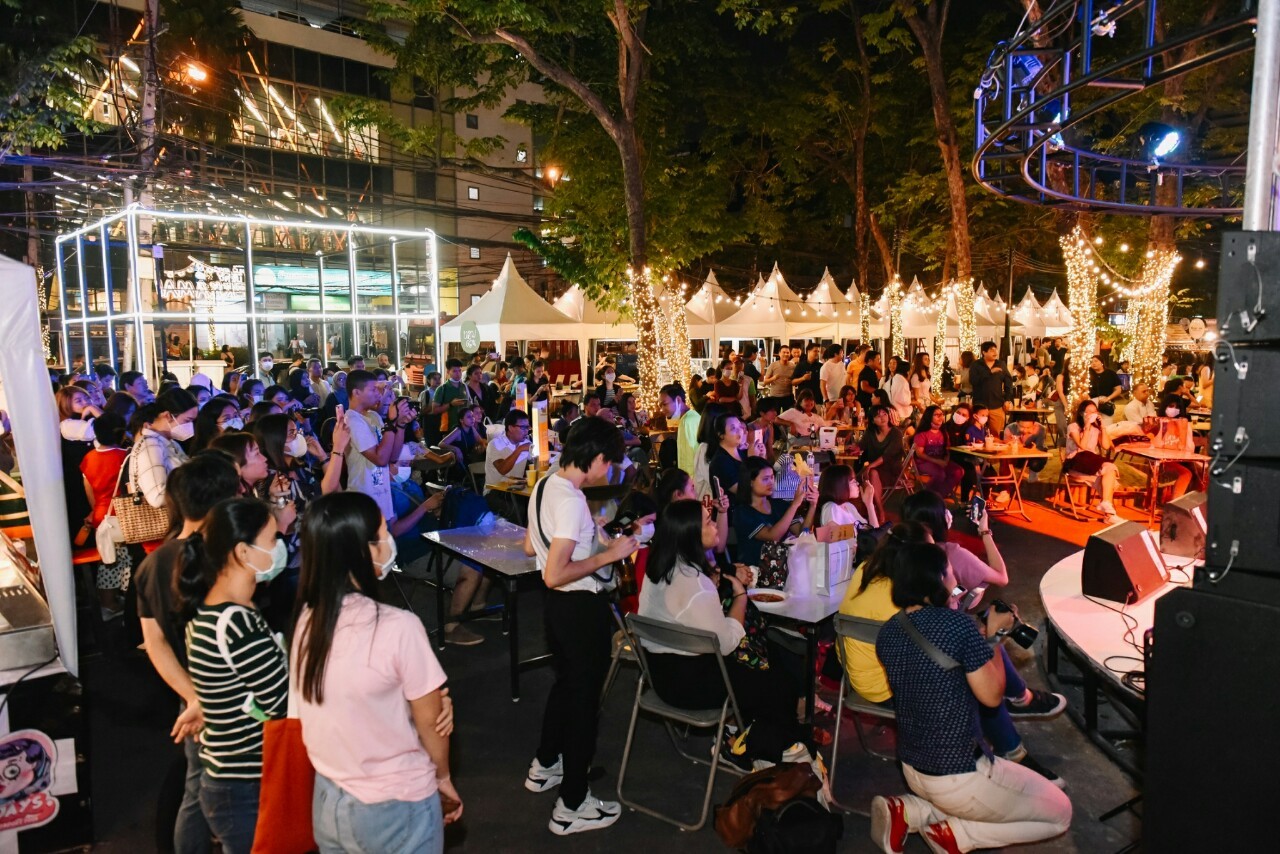 Strategically located, Ekkamai Market is just a few steps away from Ekkamai BTS's Exit 1. If you are looking for a relaxing night out with your friends, Ekkamai Market is the right spot to be. What's better than food on one hand, beer on another, and live music? Will you be checking out Ekkamai Market this weekend? Let us know in the comments!
Read Starbucks Thailand Rolls Out New Golden Buttery Salted Egg Lava Croissant
Address: Soi Sukhumvit 63, Wattana, Bangkok 10110
Hours: Opens daily, 10:00 a.m. – 12:00 a.m.
–
We would like to invite you to join our New Private Community Group! Here you are free to ask questions, share your love for food, and explore the Bangkok community! We will also regularly post about casual promos and latest findings.
Click on the button below and hunt good food with us today!