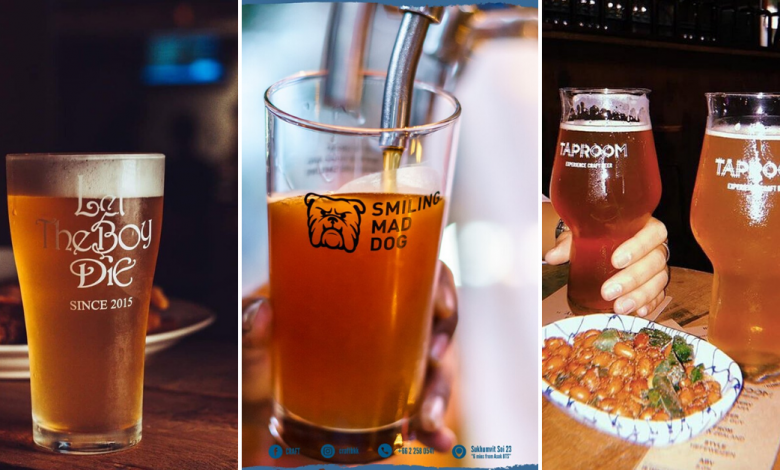 Hello, friends! There are many things that Bangkok is well-known for. From delicious street food that you will need to tick off your bucket list, to one of a kind floating market. Believe it or not, there is always something for everyone. In this list, we will be discovering the best spots for crafted beer in Bangkok. Getting a bottle of beer from 7-Eleven is great. But, bar hopping to find the best beer in Bangkok is a new experience!
10 Crafted Beer Spots In Bangkok
1. Wishbeer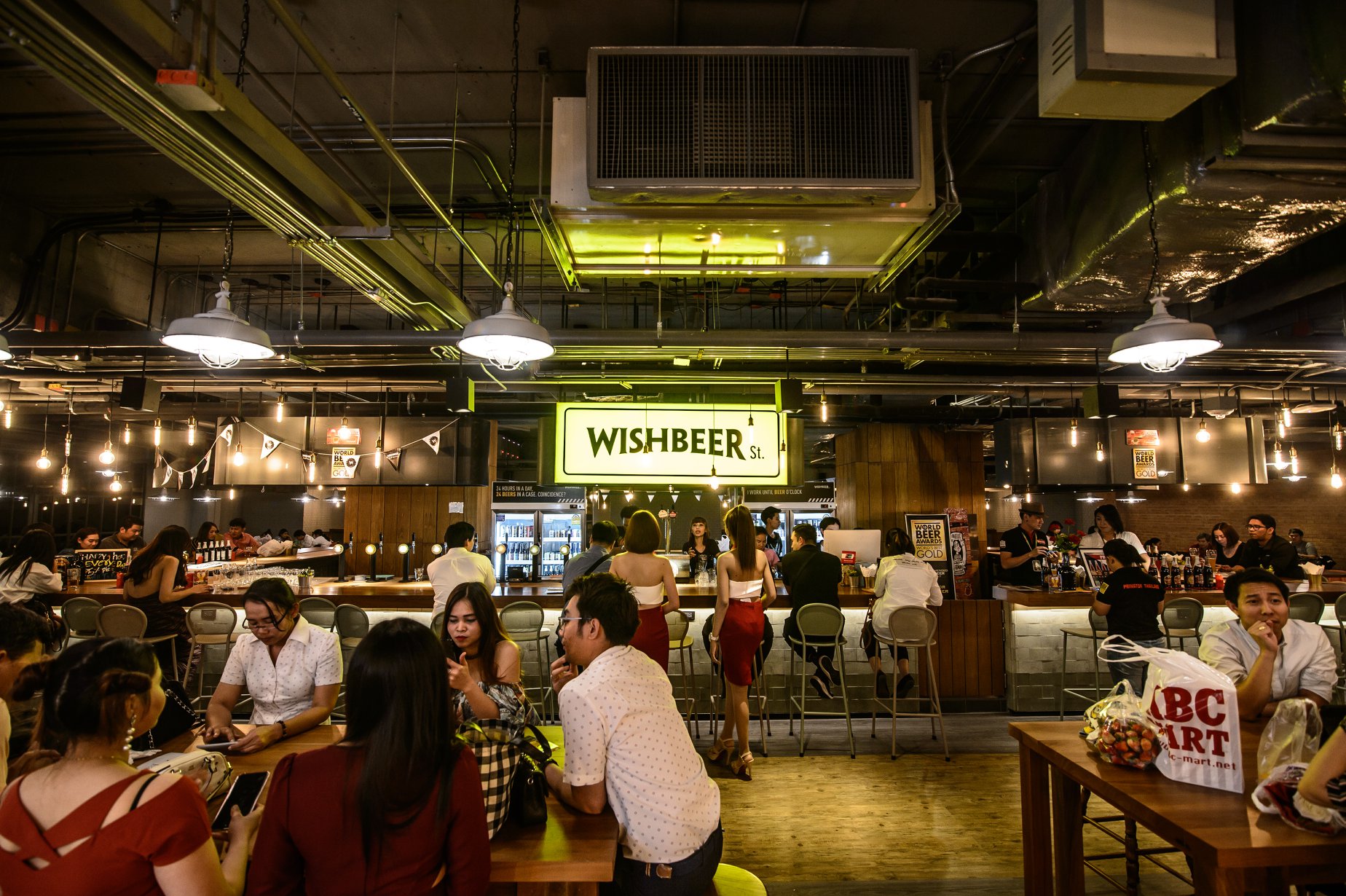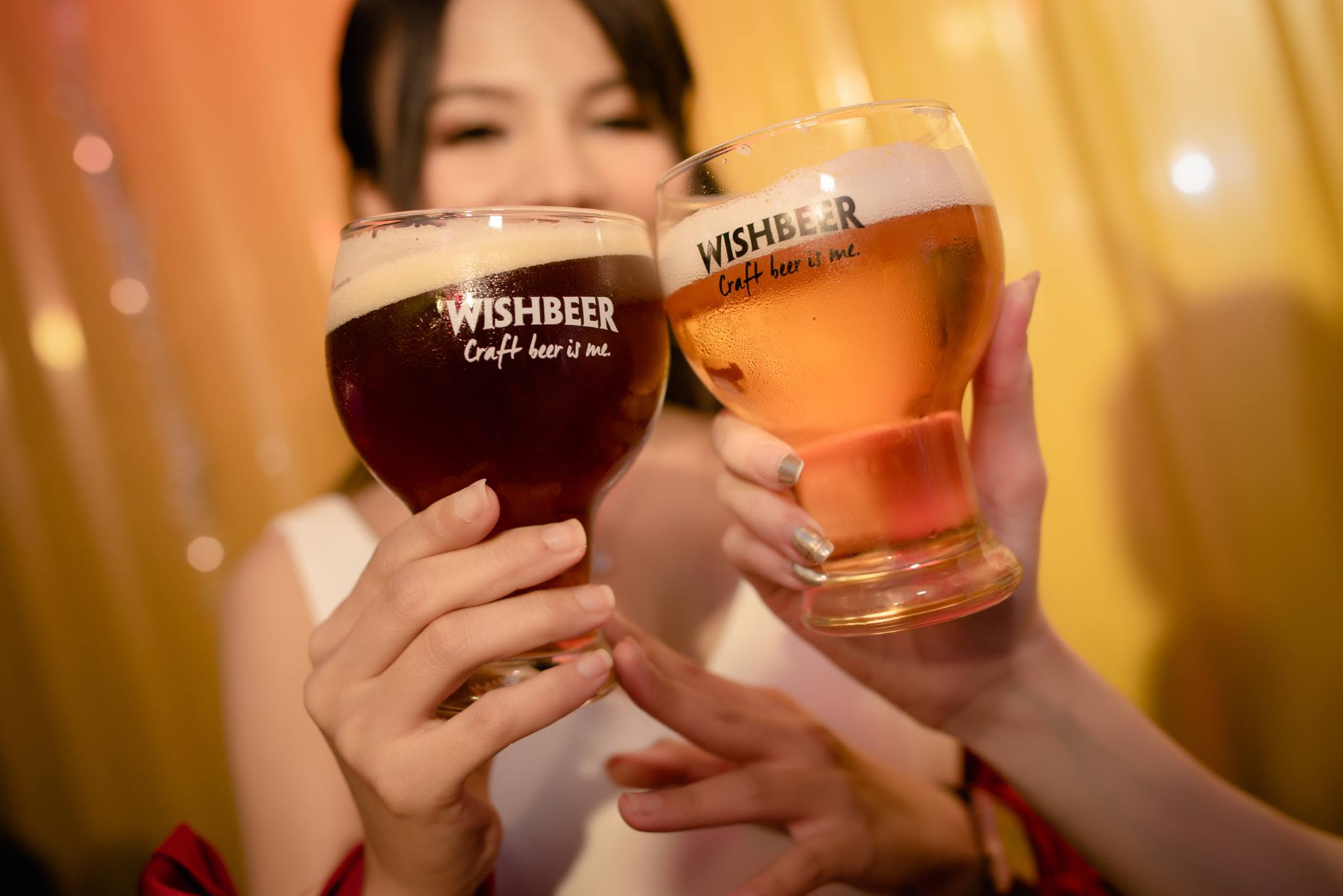 We are going to start the list off with a bang! Check out Wishbeer. It has more than 100 labels on tap, and 200 bottled beers. Trust us, that is more than enough to keep jolly the whole night. Sing along to live music on the weekends, and indulge in finger food. Wishbeer is also known for hosting really fun events, and you can check out here for some upcoming events!
Address:  Soi Sukhumvit 67, Phra Khanong Nuea, Watthana, Bangkok 10110, Thailand
Operating Hours: Opens daily, 10:30 a.m. – 12:00 a.m.
2. Craft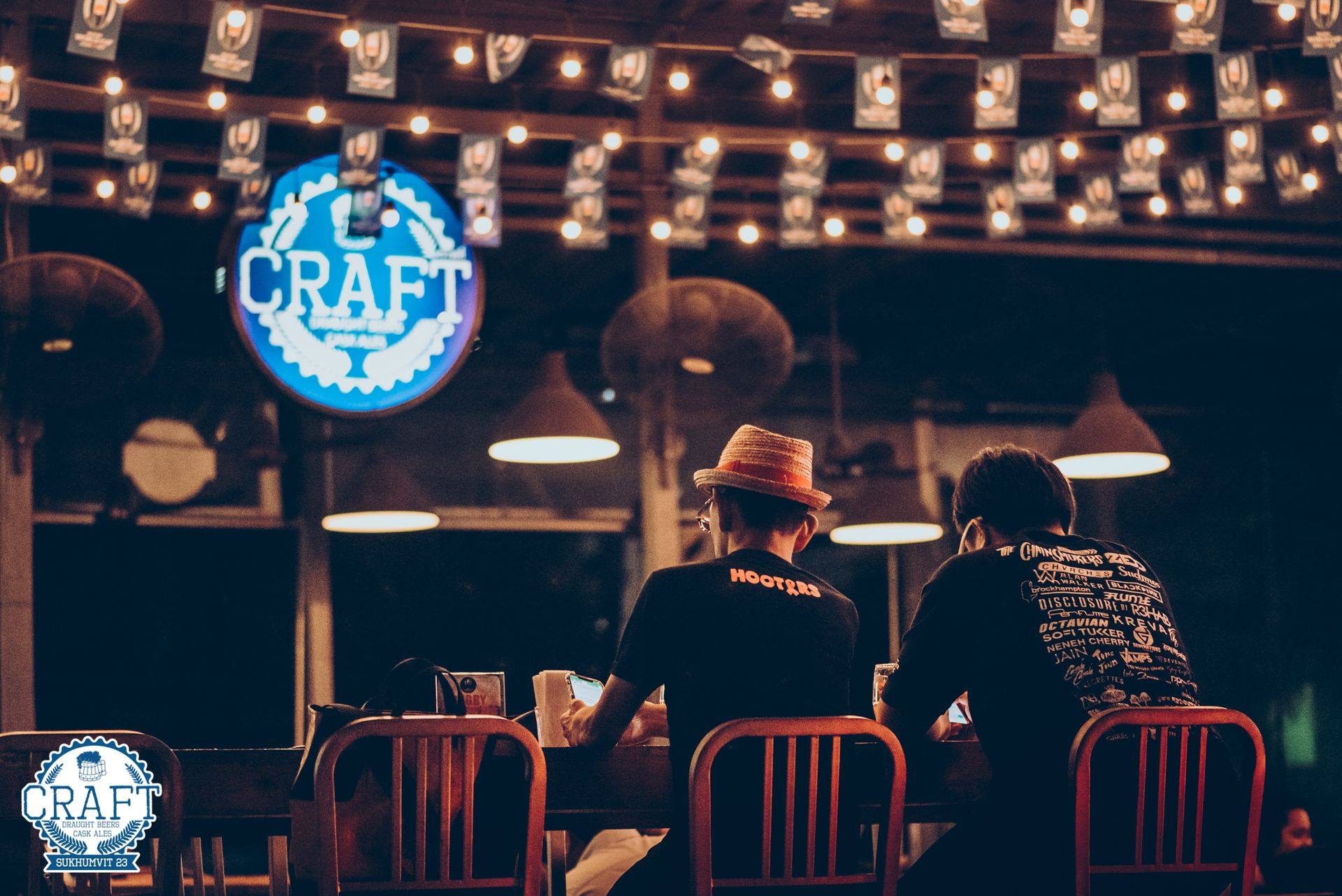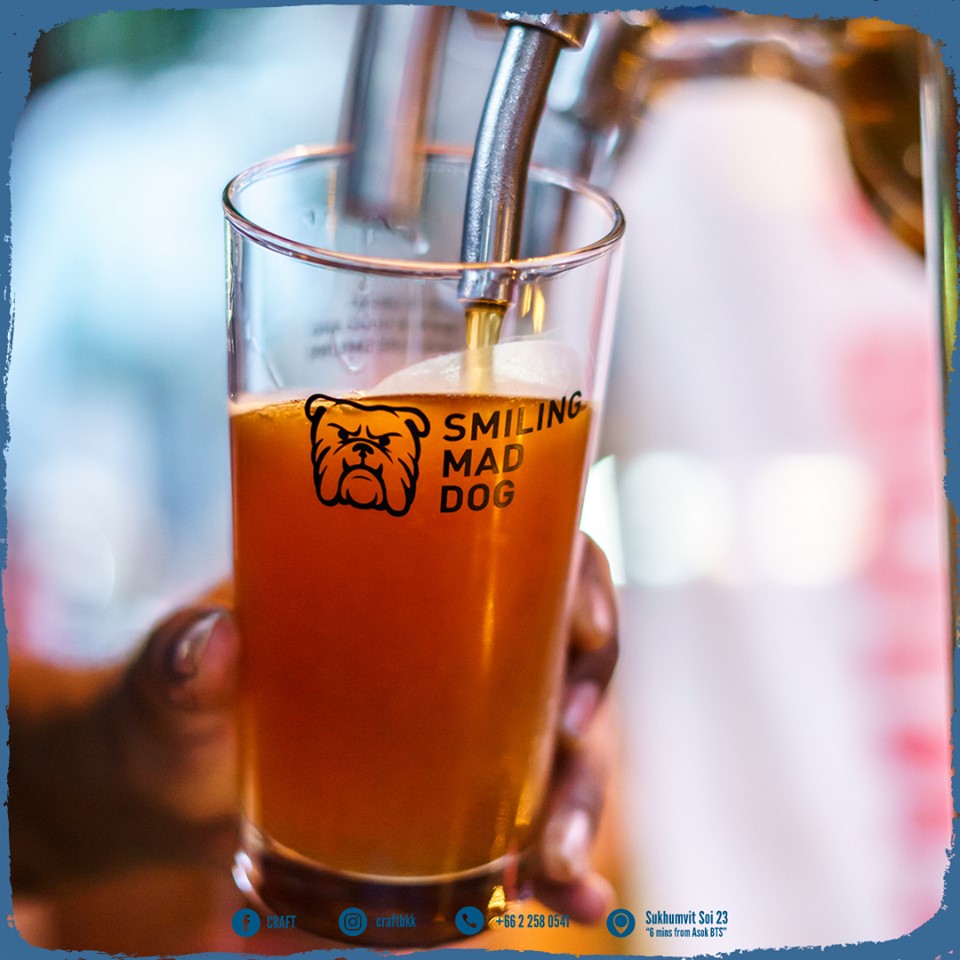 Introducing Craft, one of the most well known crafted beer bar located in the heart of Bangkok. It carries more than 40 labels on tap and several dozens of bottled beer! You will find beers from more than 20 countries in a single spot! Have it in a pint glass, an artsy bottle, or a set of 5-glass flight, that's your choice. For food, you will find both Thai and Western food choices available.
Address: 16 Soi Sukhumvit 23, Khlong Toei Nuea, Watthana, Bangkok 10110, Thailand
Operating Hours: Opens daily, 11:30 a.m. – 12:00 a.m.
3. Hair Of The Dog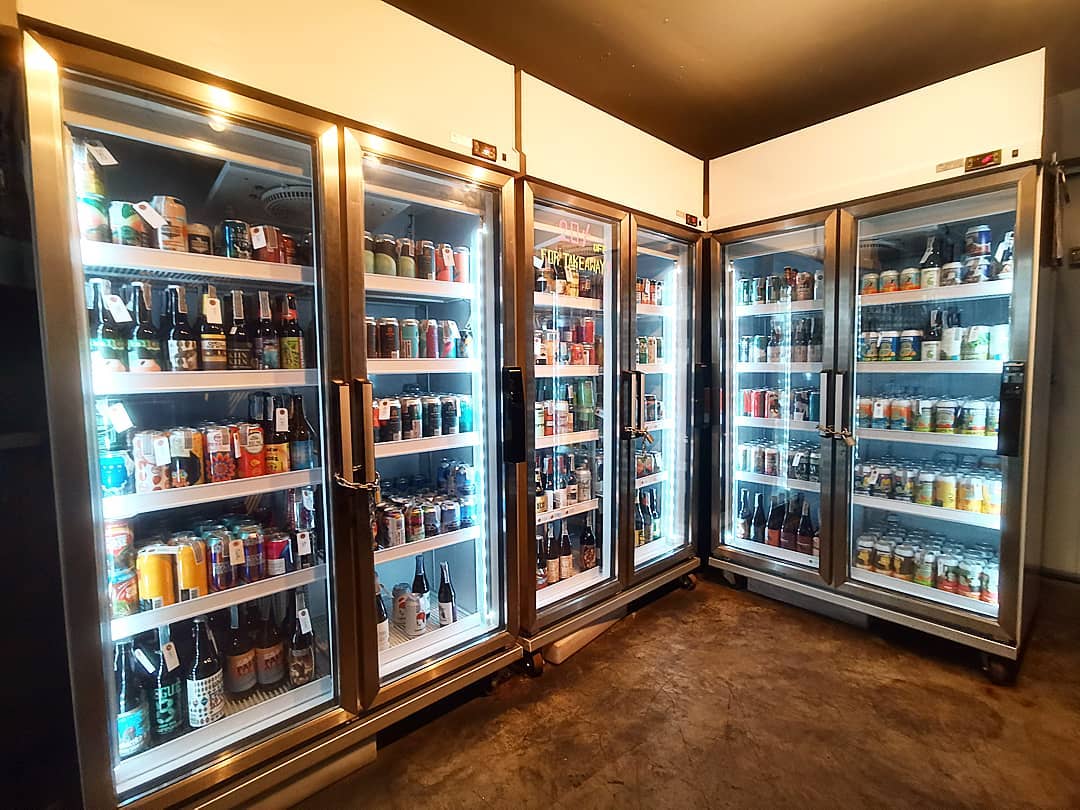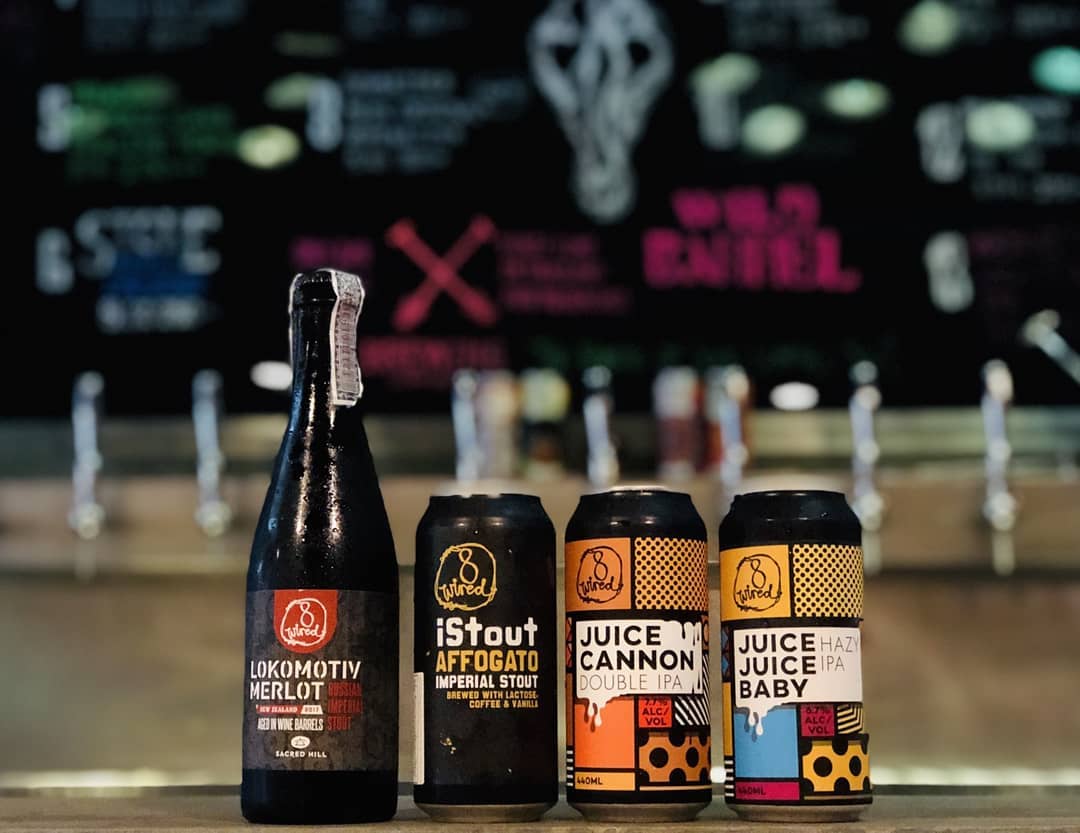 Hair Of The Dog deserves a spot on the list. After all, it was rated as the top craft beer spot in Thailand, and second-best in Asia two years in a row. Of course, it offers an original, and raw beer experience. You will find 15 rotating taps and dozens of bottled beers from different parts of the world. If it is your first time drinking crafted beer, head down to Hair Of The Dog. The staff is known to be well-versed with all things beers!
Address: Mahatun Plaza, 2nd Floor, 888/26 Ploenchit Road, Lumpini, Patumwan, Bangkok 10330, Thailand
Operating Hours: Opens daily except on Sundays, 5:00 p.m. – 12:00 a.m.
4. Taproom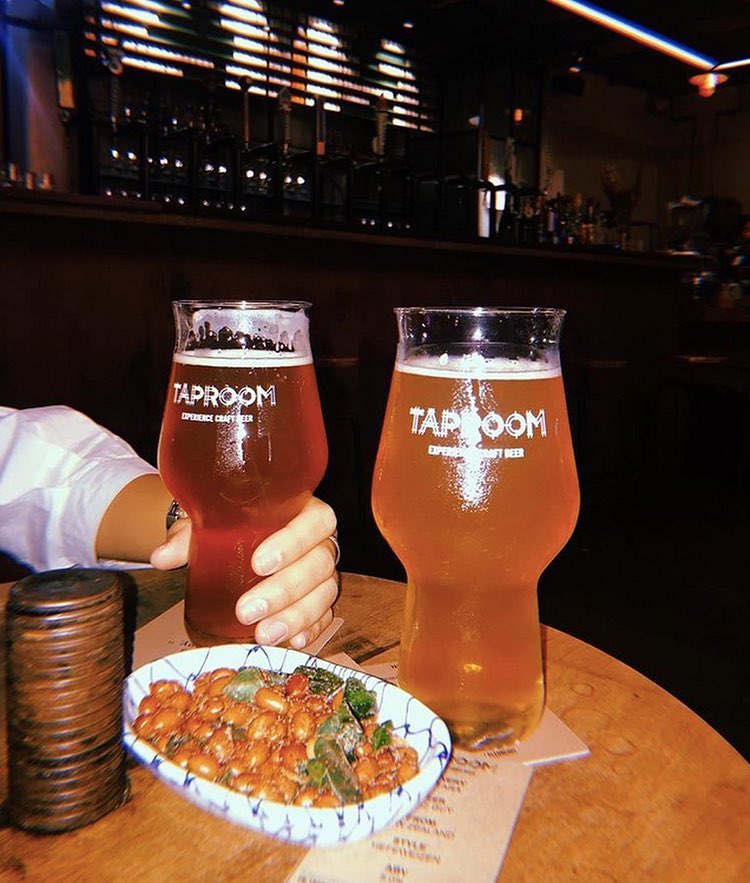 It is always a good time in Taproom. Here, you will find approximately 16 rotating taps and hundreds of bottled beers. Apart from having a good range of beers, Taproom is well known among locals and tourists for its affordable pricing of crafted beers. Some of the previous choices were La Bassa: Real Lager, Spaghetti Western: Imperial Chocolate Coffee Stout, and Galaxie: Saison.
Address: 51 Sukhumvit 26 Alley, Khlong Tan, Khlong Toei, Bangkok 10110, Thailand
Operating Hours: Opens daily, 5:00 p.m. – 12:00 a.m.
5. Mitr Craft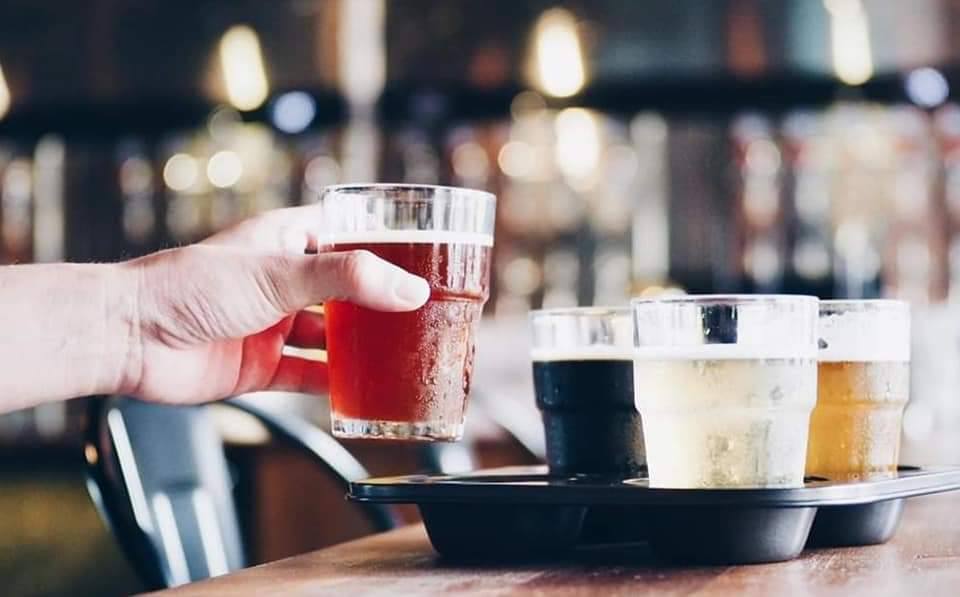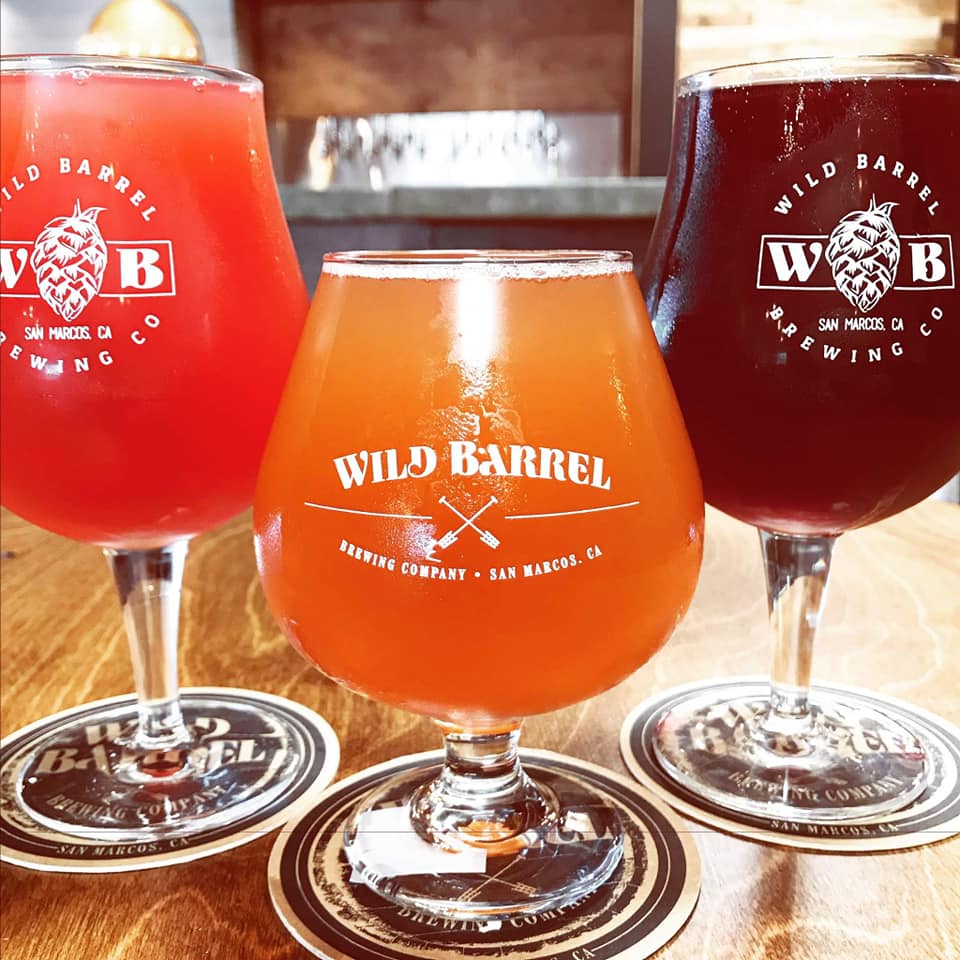 If you are looking for a perfect balance of local, and international craft beers, look no further! Mitr Craft is a perfect balance. Here, you will find local brews available from its 20 rotating taps. On its website, you are able to vote, and check out some of its successful projects with different Thai brewers. Some of the fresh beers available on tap are Siam The Ressurection, Sour Mocha Mead, and Hazelnut Chocolate Stout.
Address:  23/1 Rangnam Alley, Thanon Phaya Thai, Ratchathewi, Bangkok 10400
Operating Hours: Opens daily, 5:00 p.m. – 12:00 a.m.
6. Let The Boy Die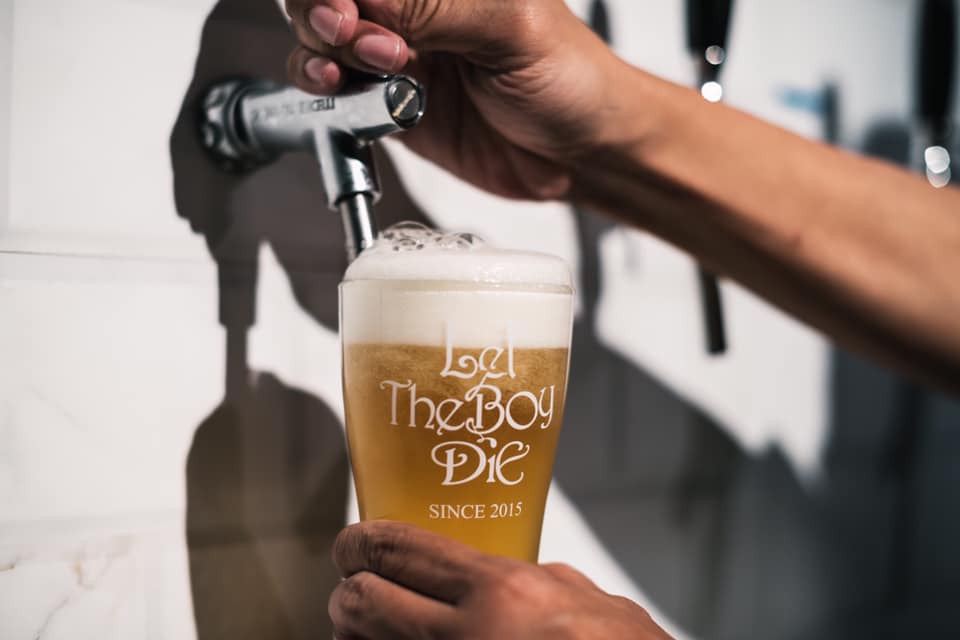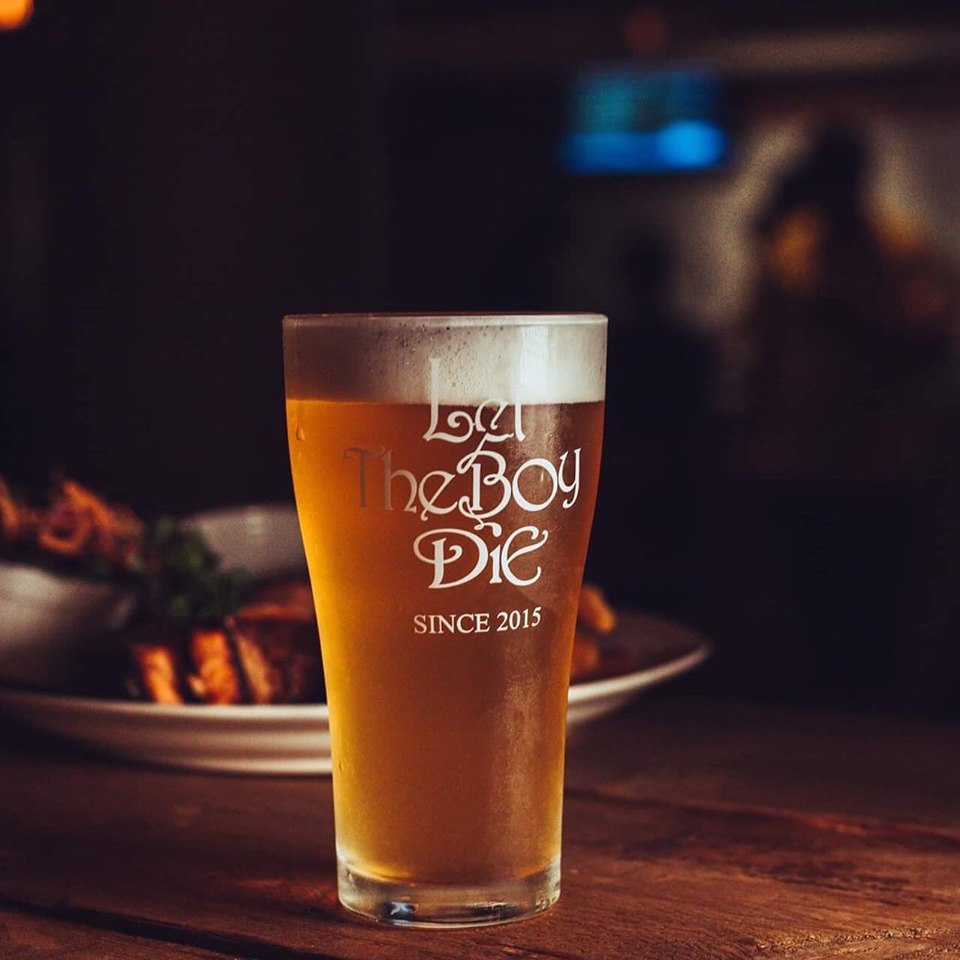 Let The Boy Die is another spot that beer lovers must visit. Started by an architect-turned-brewer, this spot promises a cool interior, with local fresh brews available. Previously available for events only, these seasonal brews are now made available in this bar. Enjoy Chocolate Vanilla Hazelnut Stout, Yaowarat Pale Ale, and others with live music!
Address: 425 Luang Rd, Wat Thepsirin, Pom Prap Sattru Phai, Bangkok 10100, Thailand
Operating Hours: Opens daily, 5:00 p.m. – 12:00 a.m.
7. Brewski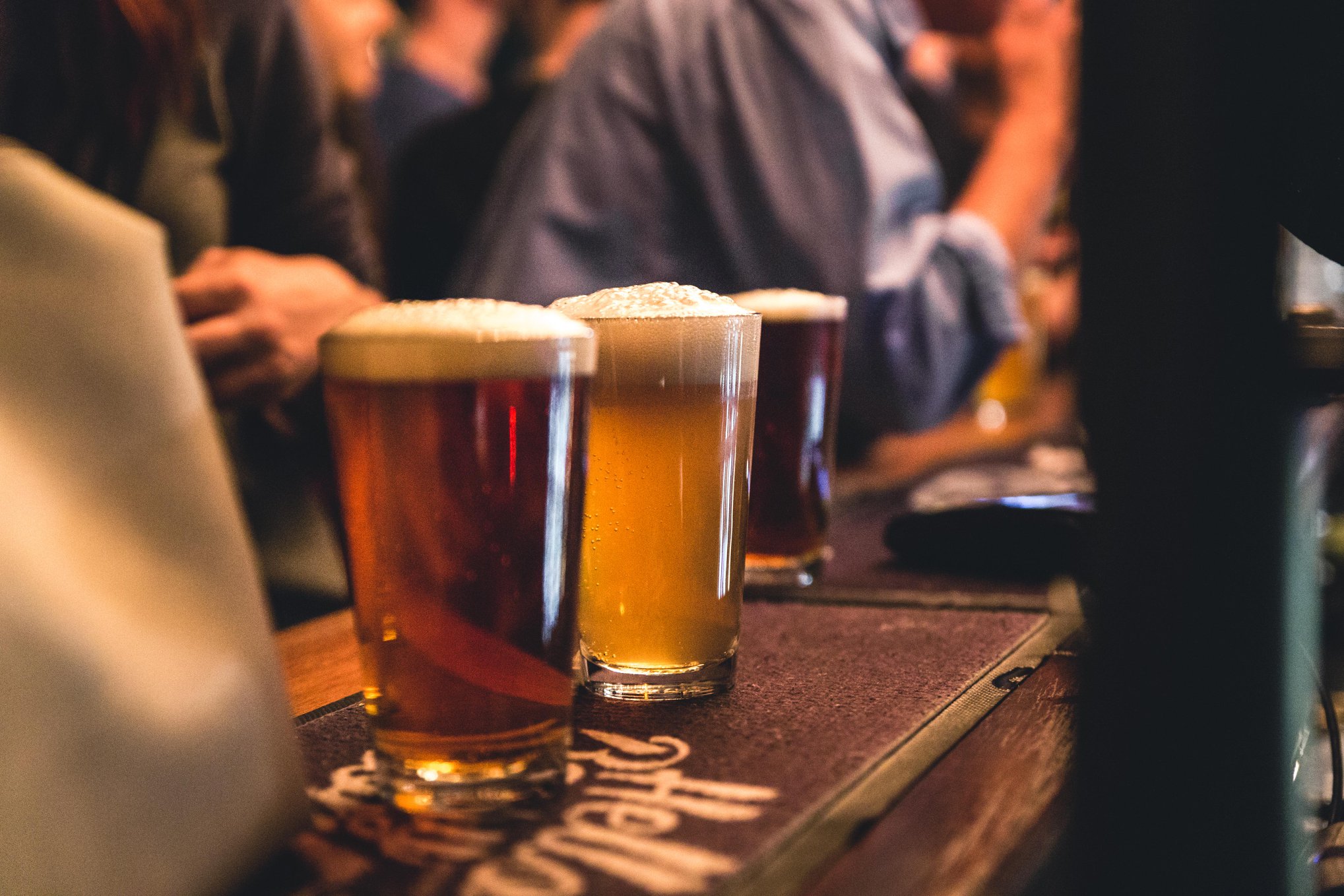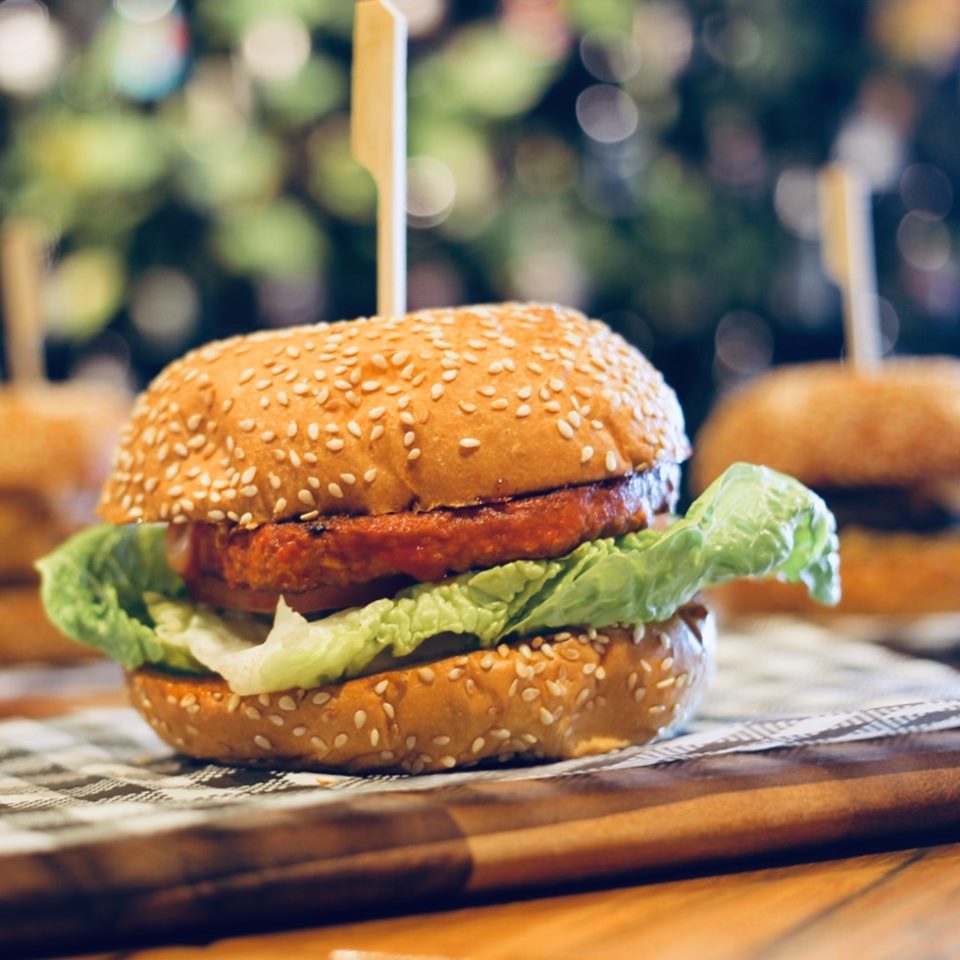 Rooftop bar with a backpacker's budget, anyone? Considering that Bangkok is full of skylines and one of a kind high rises, having a drink on a rooftop is definitely a treat. With a big beer selection, try out different brands such as Backwoods Bastard, Sparrows, General Industry, and Twang Mulberry Sour. Brewski is a refreshing take on the crafted beer scene!
Address: Radisson Blu Plaza 489 Sukhumvit Rd, Khlong Toei Nuea, Khlong Toei, Bangkok 10110, Thailand
Operating Hours: Opens daily, Sunday to Monday, 5:00 p.m. – 1:00 a.m., Tuesday to Saturday, 5:00 p.m. – 12:00 a.m.
8. YOLO Craft Beer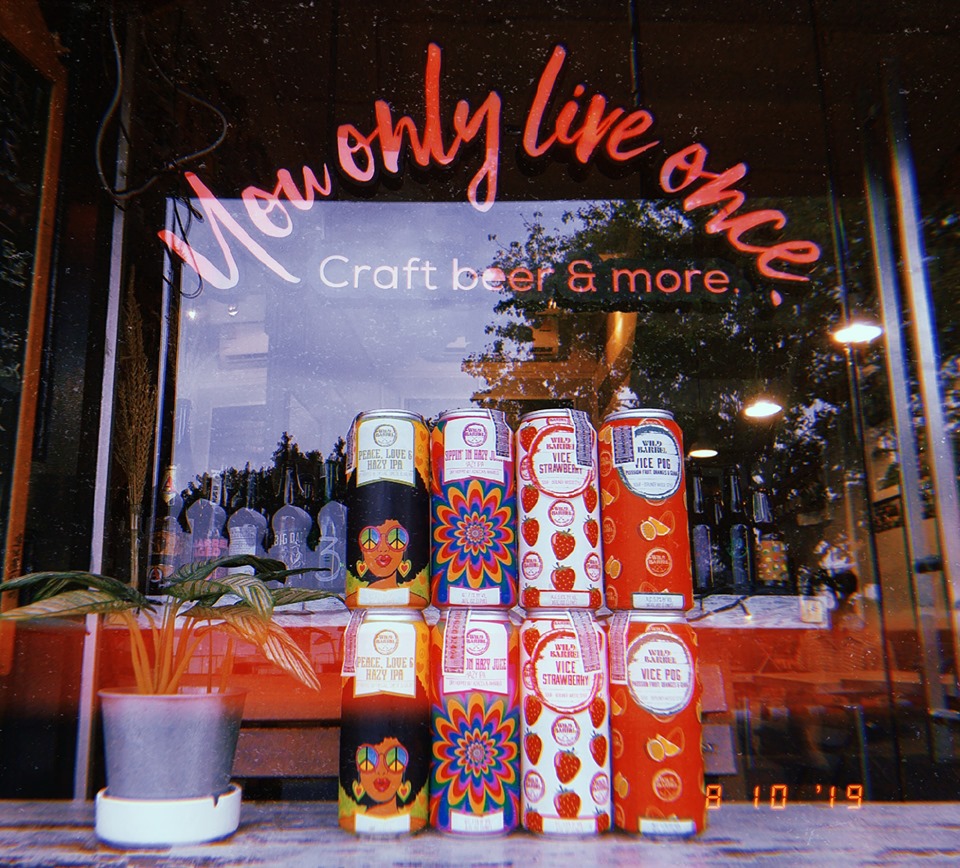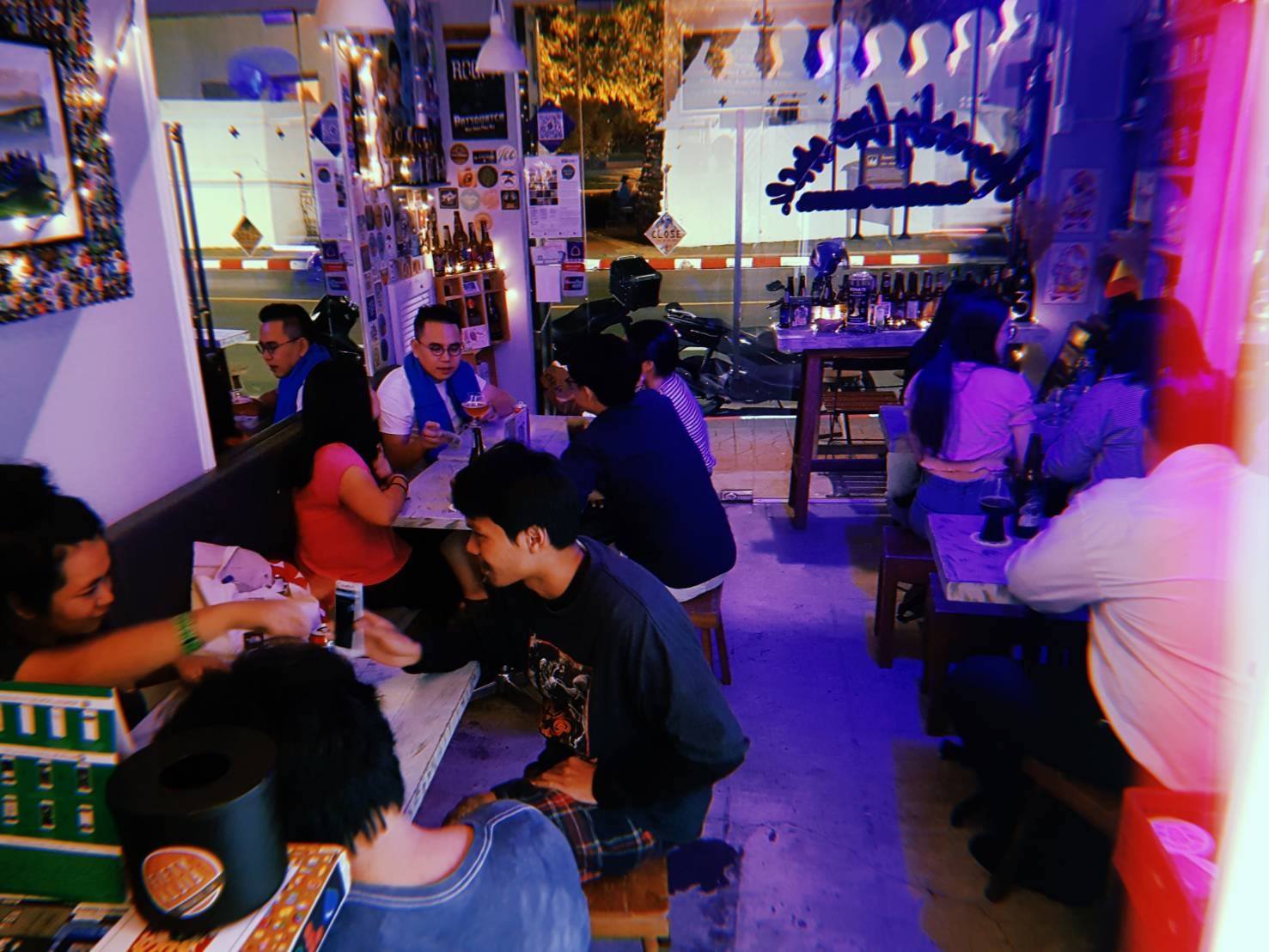 "In craft beer, we trust." is the motto of YOLO Craft Beer. Not a bad one, too. Similar to the rest above this list, you will find many types of rotating taps available here. Some of the beers on rotation include Piha Strawberry Wheat Fruitbeer, Bohemoth's Chocolate Fish Stout, YOLO Pandan Baitoey Pale Ale, and No Mad Whale Pale Ale. Interesting choices of craft beer? Yes, it is.
Address: 40 Phra Athit Rd, ชนะสงคราม พระนคร Bangkok 10200, Thailand
Operating Hours: Opens daily, 5:00 p.m. – 12:00 a.m.
9. Save Our Souls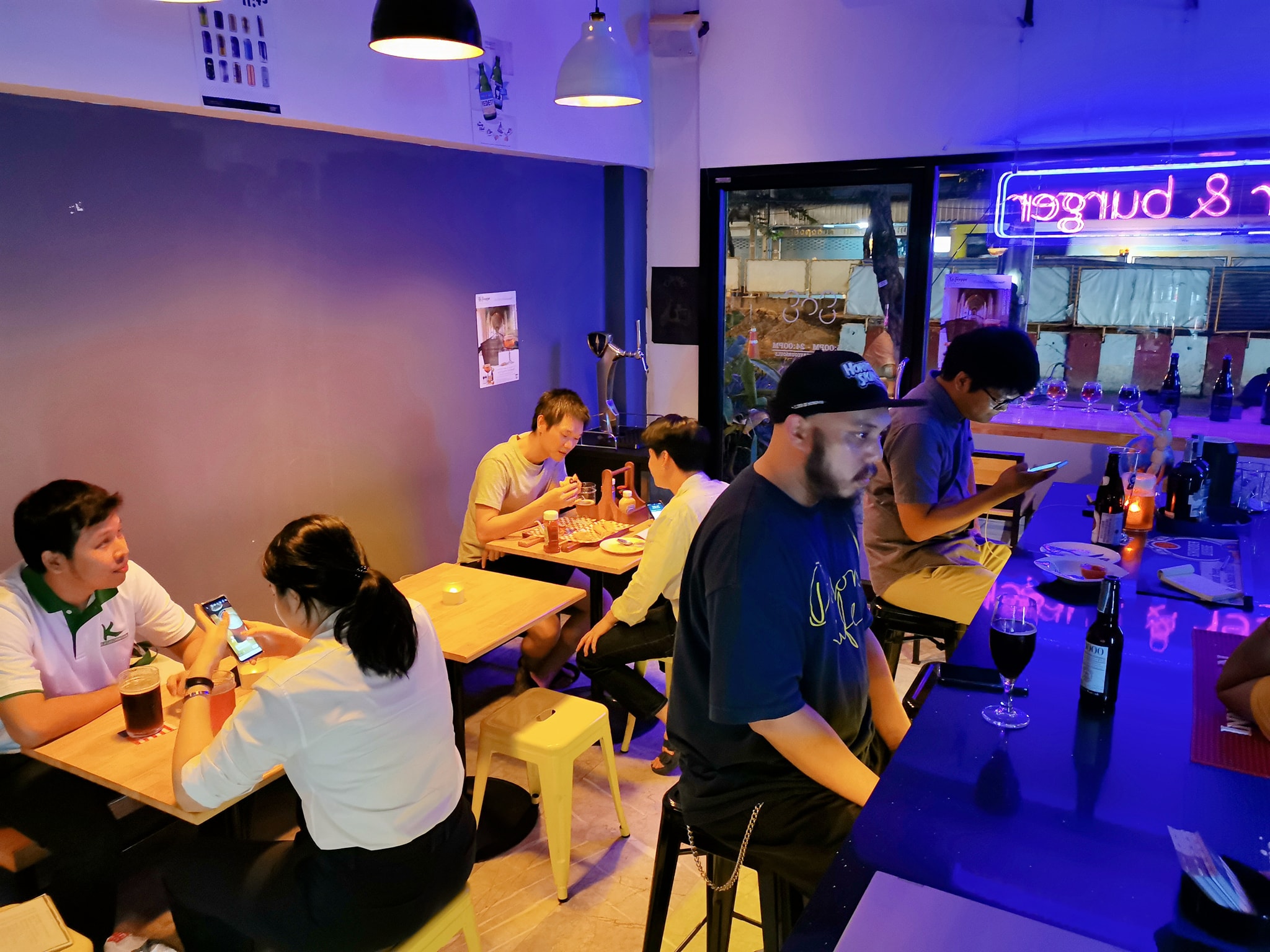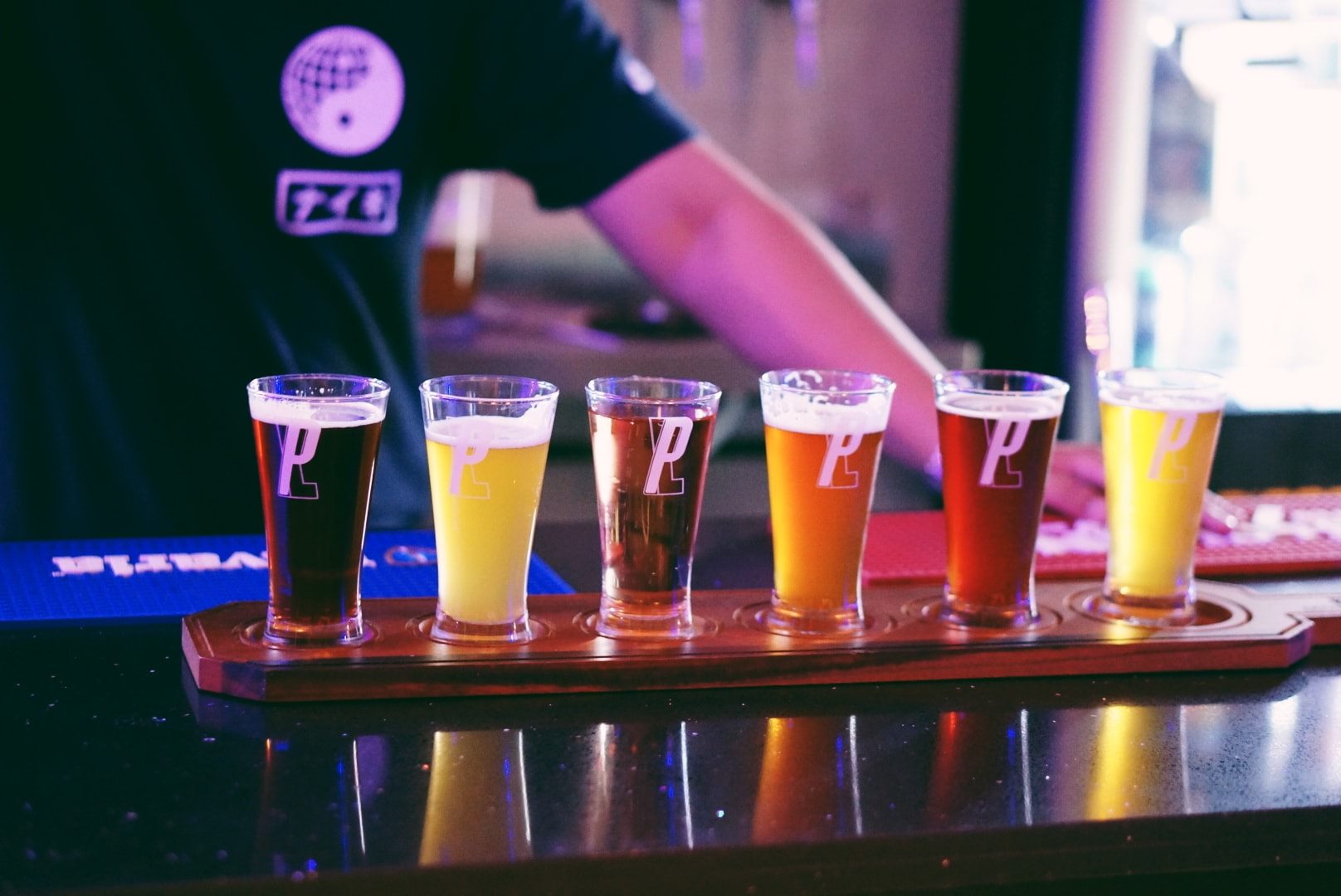 Here's to another crafted beer spot with a catchy name. Located nearby Icon Siam, Save Our Souls serves local and imported beers on top. To top it all off, you can find the refrigerators filled with a wide selection of bottles and can. The cosy little bar is known for its great Western grubs as well. Check out its selection of burgers, and finger food like crunchy onion rings!
Address: Charoen Nakhon Rd, Khlong Ton Sai, Khlong San, Bangkok 10600, Thailand
Operating Hours: Opens daily, 5:00 p.m. – 12:00 a.m.
10. Chit Beer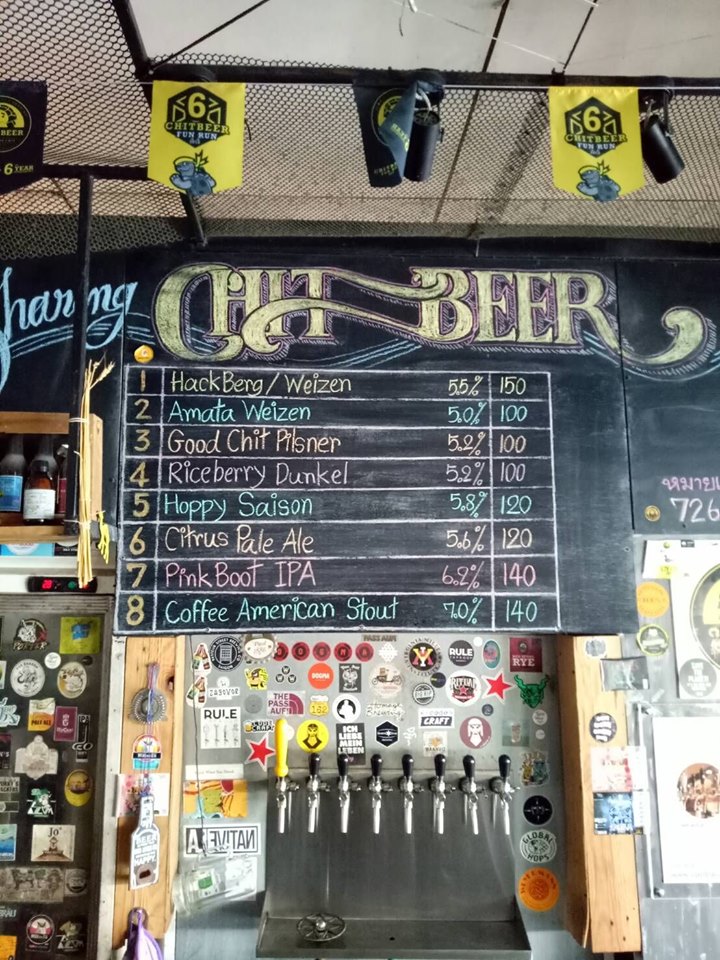 Beer by the river is always a very good idea. Chit Beer has a very good beer selection such as Amata Weizen, Hop Drop Saison, Lemongrass Kolsch, Porn's Milk Stout, and Vanilla Cream Ale! However, this spot is quite far away from central Bangkok, far enough for the journey to Chit Beer to be an adventure itself. But, it is a good visit if you're looking for a new experience!
Address: เกาะ เกร็ด, Ko Kret, Nonthaburi, Thailand
Operating Hours: Opens on weekends only, 12:00 p.m. – 9:00 p.m.
Have a hop-py time in Bangkok!
That concludes our list of 10 Crafted Beer Spots For The Perfect Hop-py Endings In Bangkok. Heading down to a bar to drink some crafted beers sounds like a good idea after a long day. With so many crafted beer bars and fresh beers on tap, it is hard to pick! Where will you be going to try out your very first crafted beer experience in Bangkok?
Read Top 10 Spots To Get The Best Of Bangkok's Nightlife (2019 Guide)
–
We would like to invite you to join our New Private Community Group! Here you are free to ask questions, share your love for food, and explore the Bangkok community! We will also regularly post about casual promos and latest findings.
Click on the button below and hunt good food with us today!