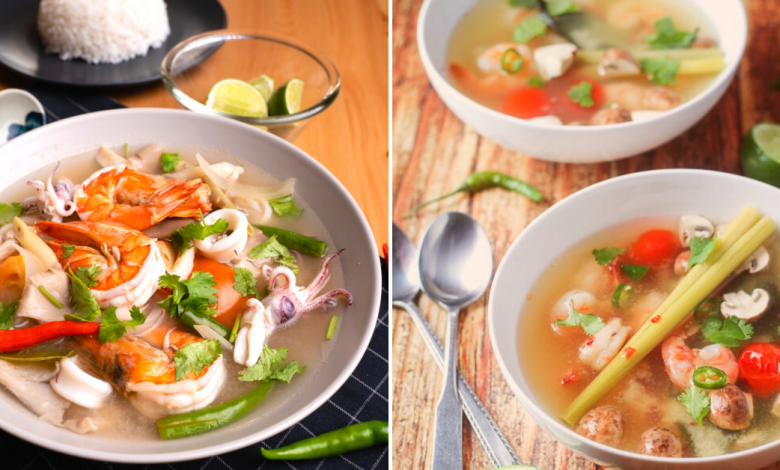 How can one ever visit Thailand without tasting the ever so delectable, lip-smacking tom yum? By now, you might have known how to make tom yum with red soup and coconut milk. But have you tasted the clear tom yum soup? It is just as good and it looks less intimidating for the young ones.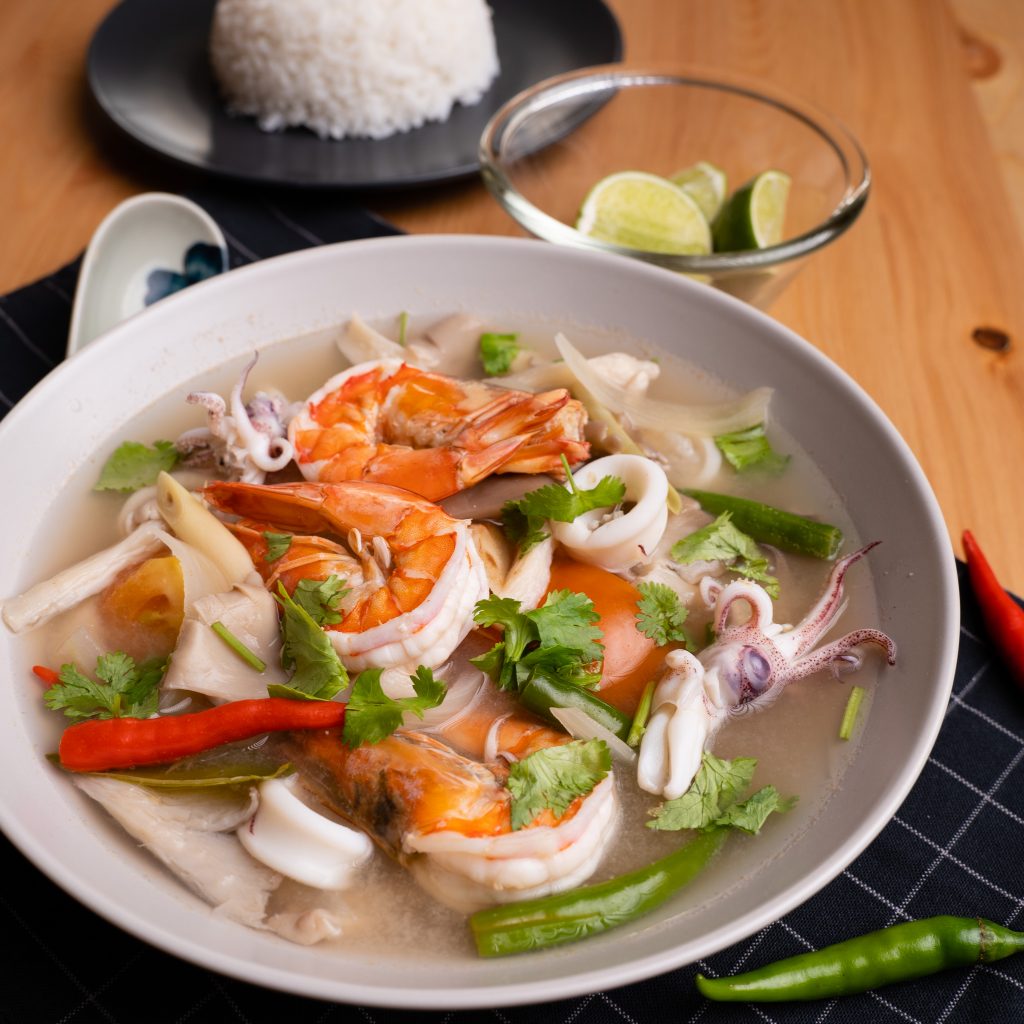 Clear Tom Yum Recipe For Beginner
Peparation time: 15 minutes
Cooking time: 20 minutes
Number of servings: 4
Ingredients:
1/2 liter of water
1 chicken stock cube
2 stalks of lemongrass (julienned)
1 inch of galangal (julienned)
1/2 holland onion (julienned)
3-4 kaffir lime leaves
oyster mushrooms (cut to smaller pieces)
5-10 prawns (cleaned with tail and head remain attached)
6-10 green bird eye chili (cut into half or crushed)
2 tbsp of fish sauce
3 squids (cleaned and cut to smaller pieces)
tomatoes (cut into 4)
2-3 key lime (extract the juice)
coriander
salt to taste
Preparation:
1. Boil water in a pot.
2. Throw chicken cube, lemongrass, galangal and onion into the pot.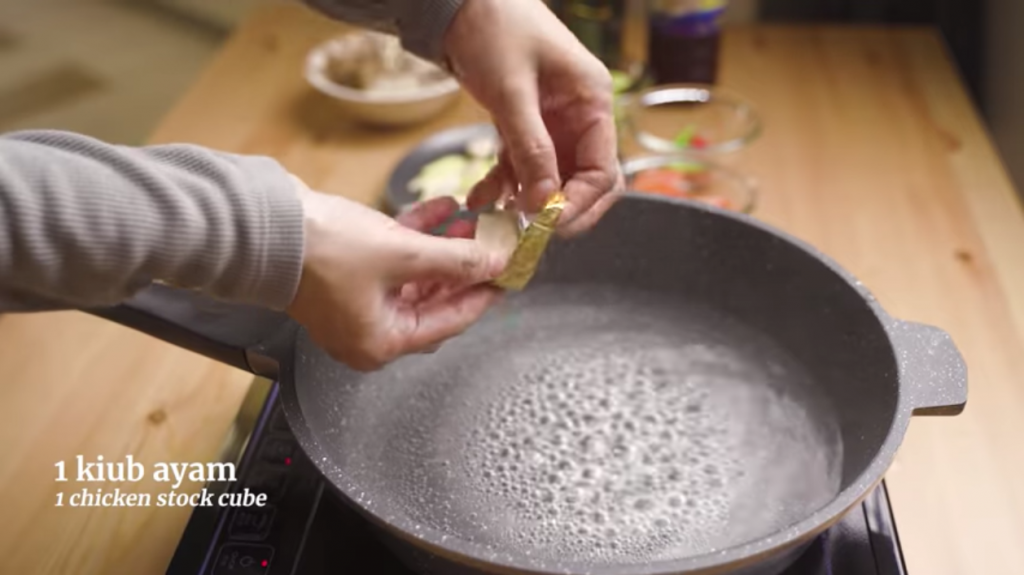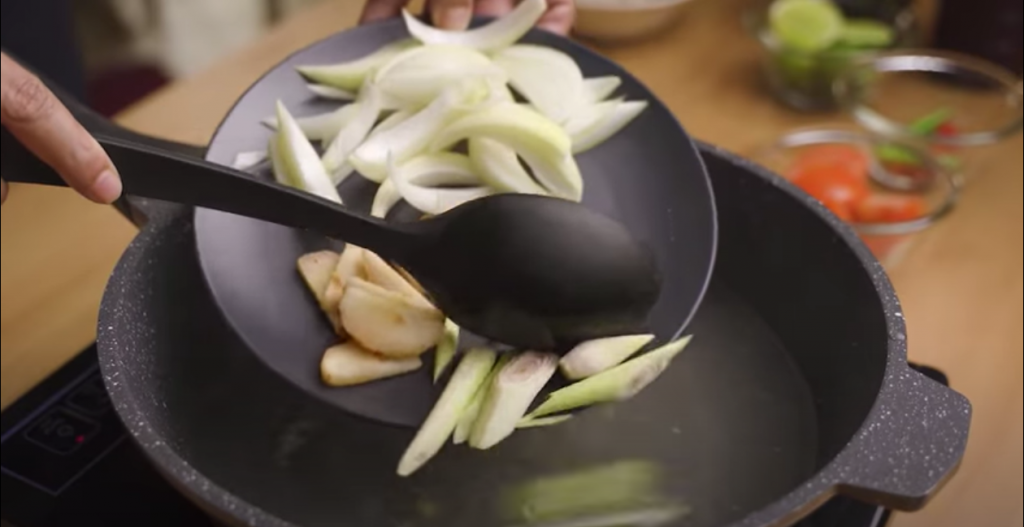 3. Simmer for a while and ddd in kaffir lime leaves, mushroom, prawn, chili and thai fish sauce.
4. Simmer for a bit more.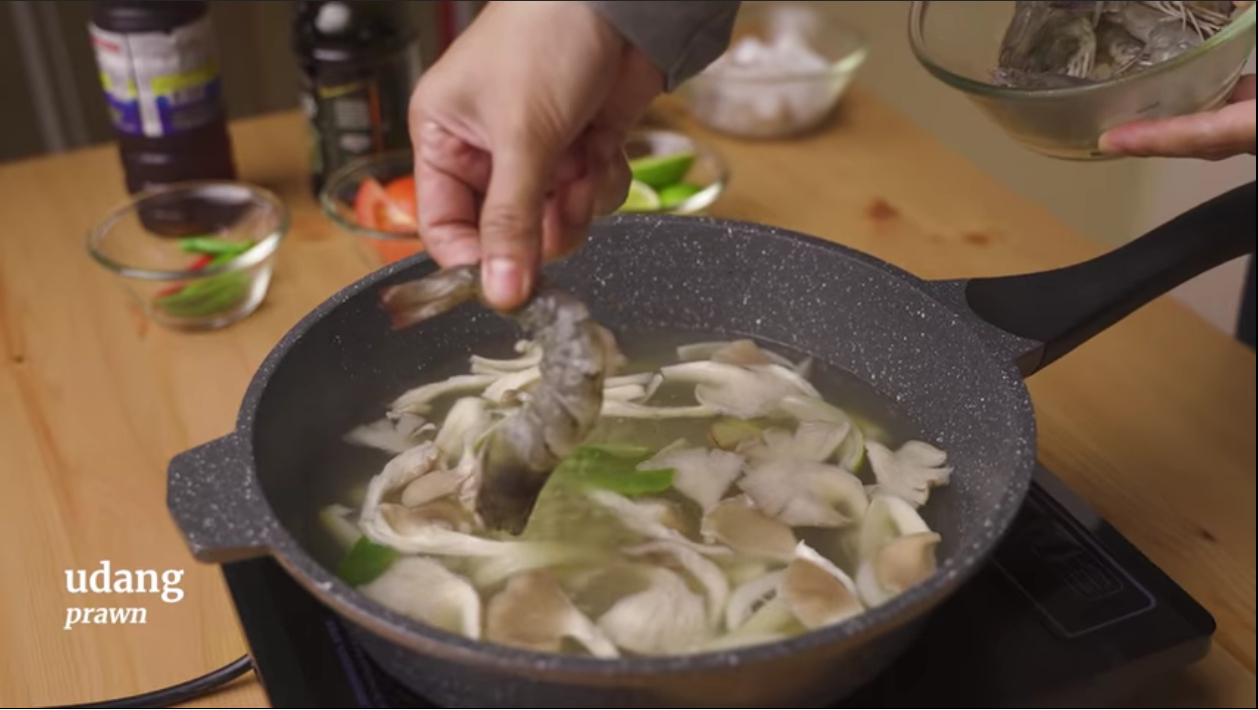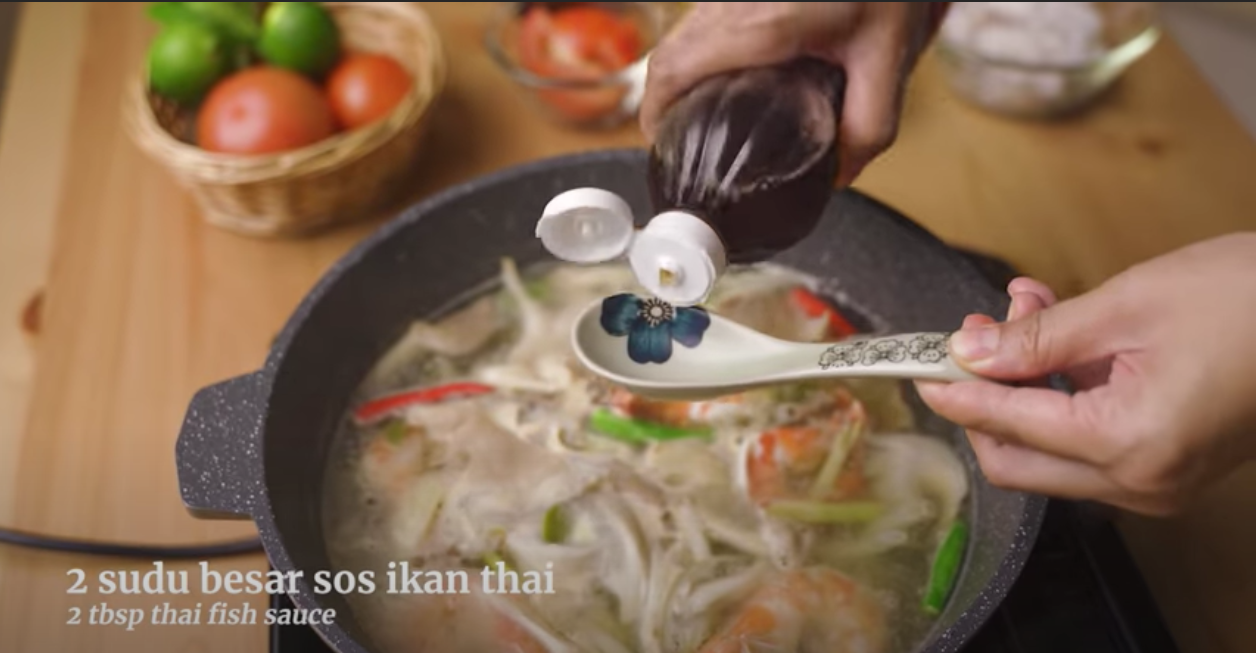 5. Add in squids and salt to taste.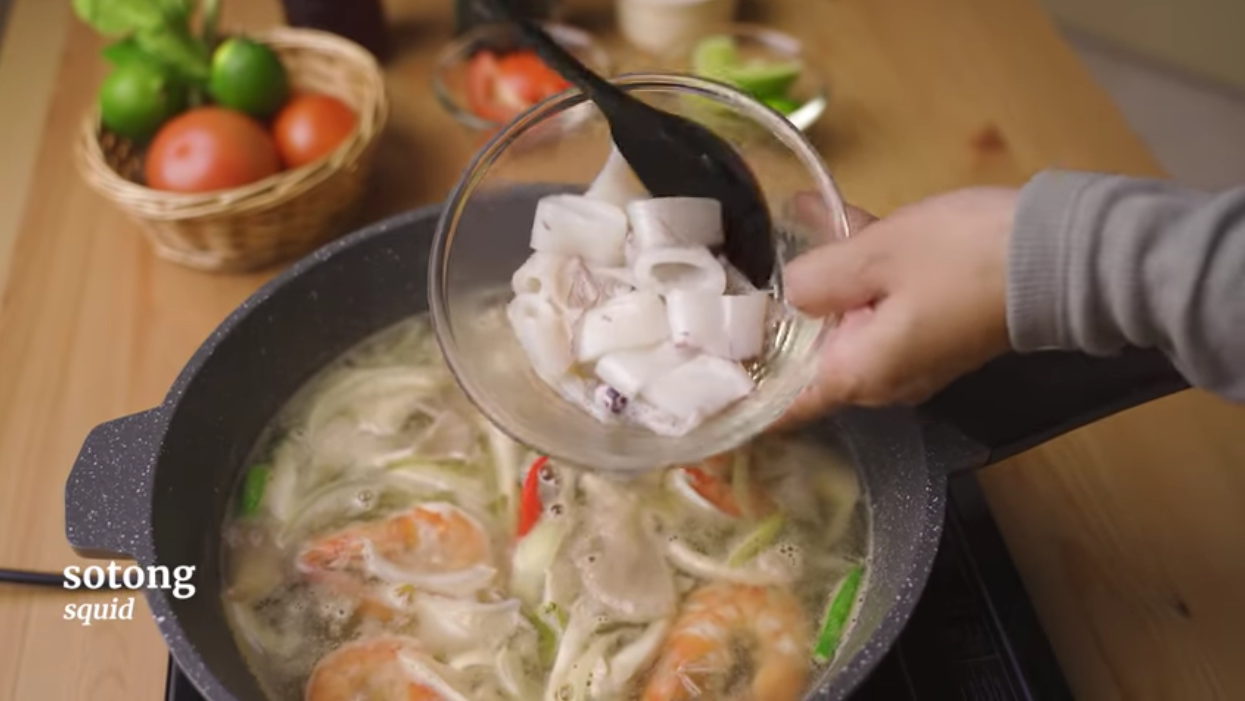 6. Once the soup is boiling, turn off the heat and pour in the lime juice.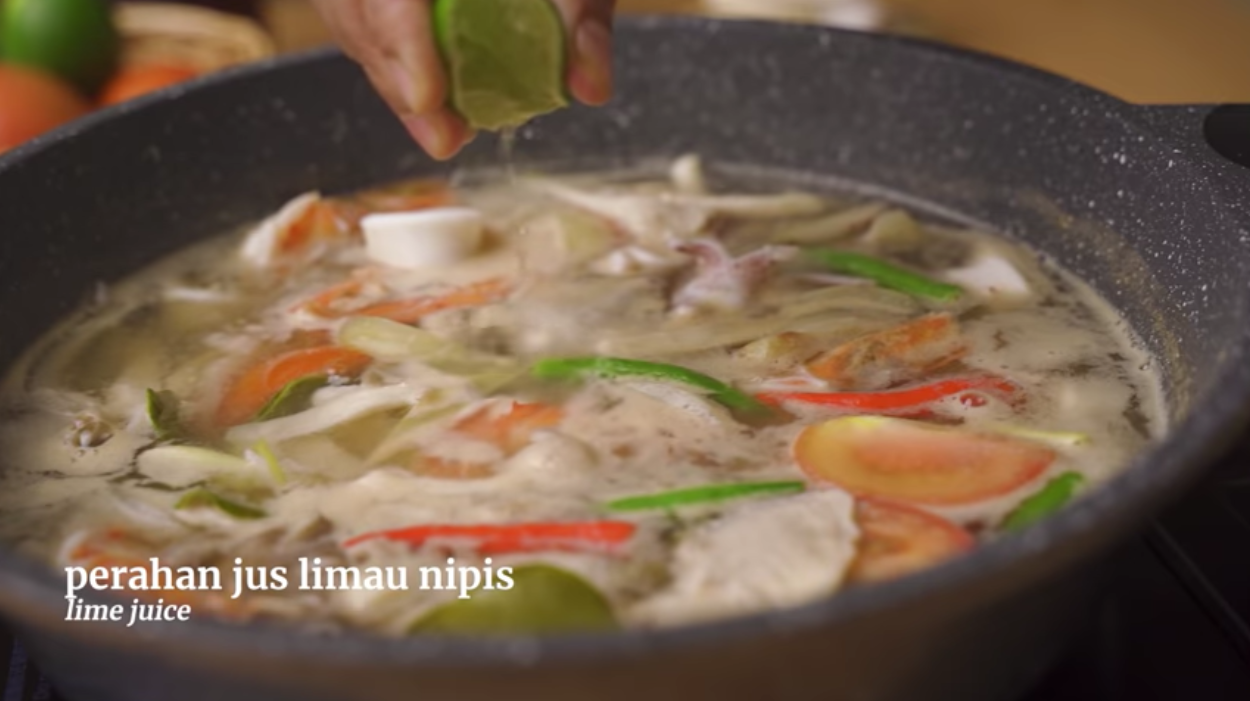 7. Garnish with coriander and you are done!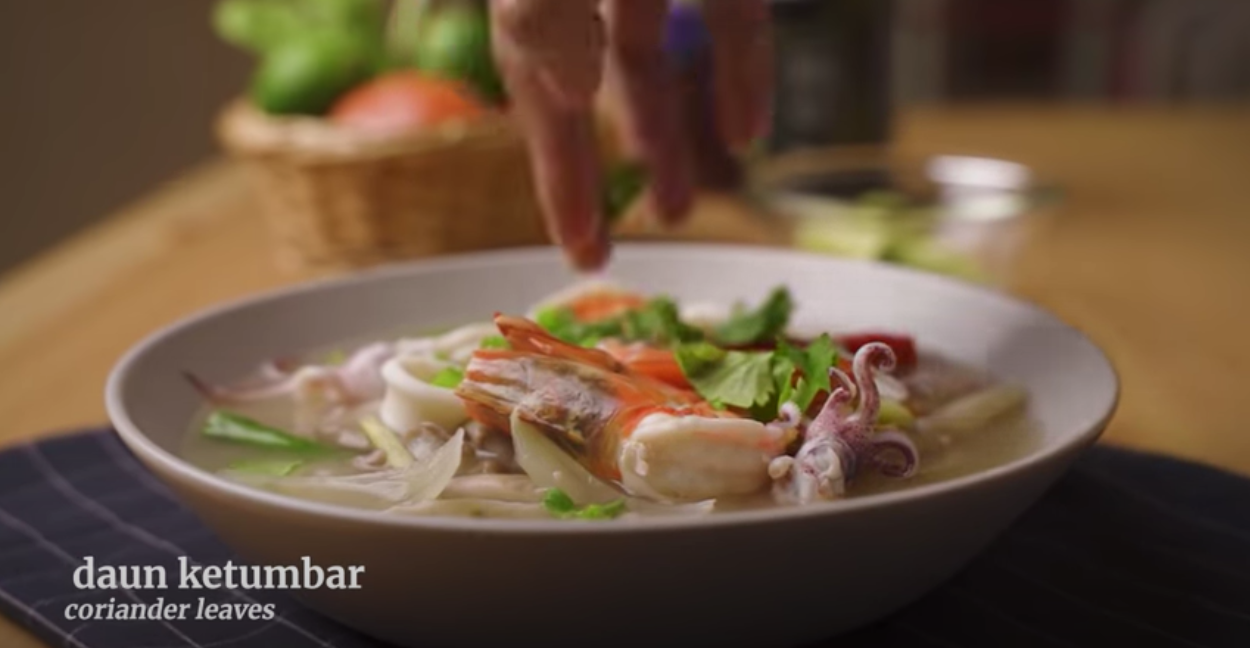 Tips:
The head and tail of prawns were left attached to infuse a little bit of seafood sweetness into the soup.
Get rid of the spine of kaffir lime leaf to avoid the soup tasting bitter.
Squid should be added later than prawn to avoid leathery texture from overcooking.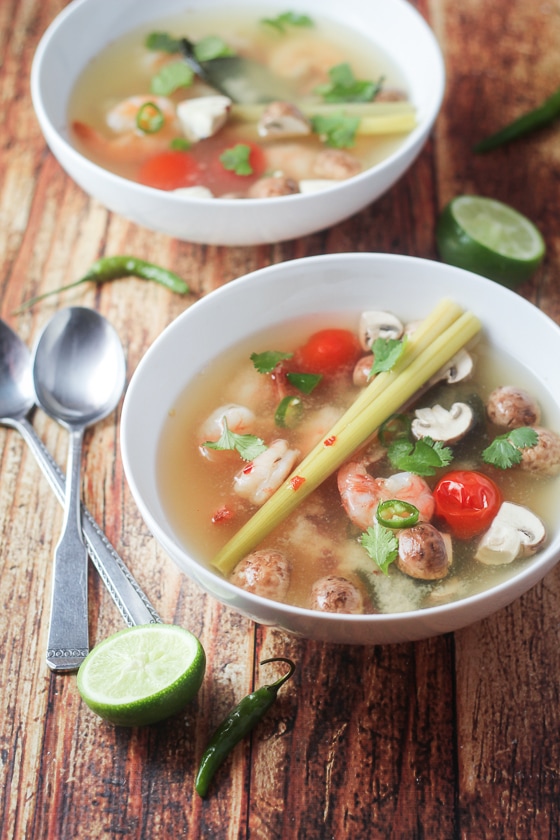 Good Luck!
This soup is great to have especially when you are sick. It will help bringing back your appetite and it definitely pairs well with a bowl of steaming rice. All you have to do is throw everything in a boiling pot and you are done! Have fun trying!
Recipe by: Che Nom
Also Read: Shops Forced to Close in Platinum Fashion Mall, Quiet Streets at Khao San Road & JJ Market
—
We would like to invite you to join our New Private Community Group! Here you are free to ask questions, share your love for food, and explore the Bangkok community! We will also regularly post about casual promos and the latest findings.
Click on the button below and hunt good food with us today!