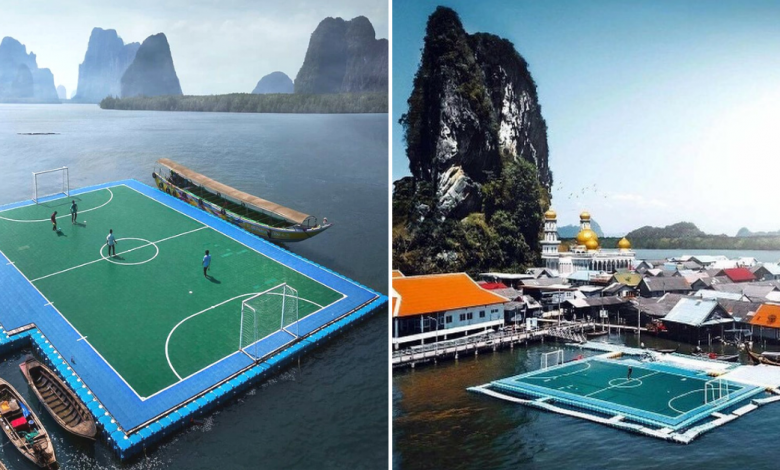 Hello there foodies! Thailand is a land that often leaves us impressed. From its wide range of street food all the way to fun-filled activities, we can just never get enough of it. Today, we're once again spreading the word about this stunning piece of man-made soccer field over at Phang Nga Bay.
This Floating Soccer Pitch Is One Of Thailand's Most Scenic Sights
This floating soccer field is located at a Muslim fishing village of Koh Panyi at Phang Nga Bay, Thailand. Before we get in more to the origins of this one-of-a-kind soccer field, let's talk about the tiny village of Koh Panyi. Koh Panyi is essentially a fishing village that was built on stilts by Muslim fishermen. Consisting of only 1658 residents, this village attracts tourists due to its scenic views with limestone cliffs.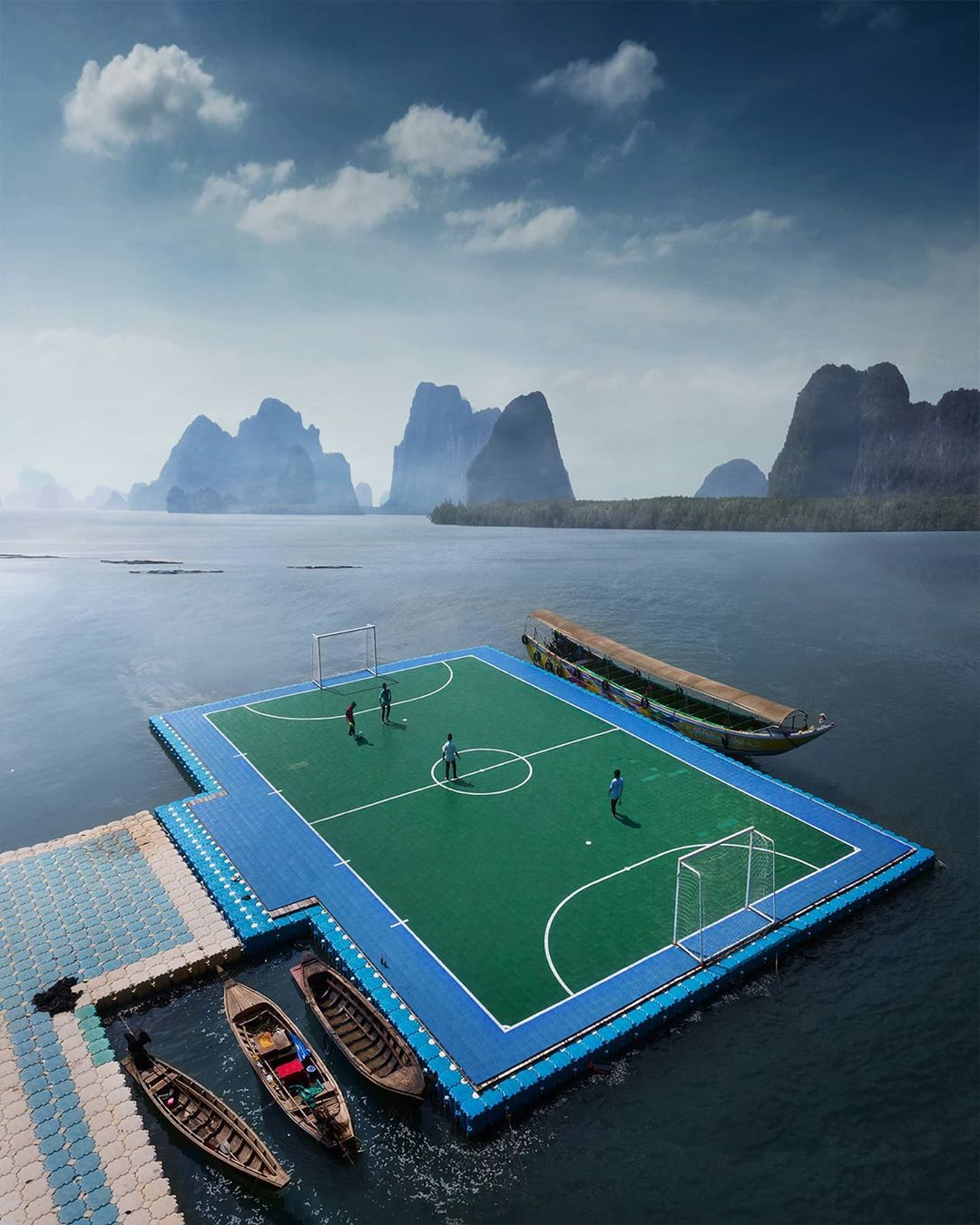 Now, on to the story of this floating soccer field. The history of the field begins with the 1986 World Cup when the first floating pitch was built. However, it consists mainly of a dangerous assembly of wooden boards knocked together with rusty nails. As soccer is an integral part of the people of Koh Panyi, the floating pitch has been restored with a nail-free structure.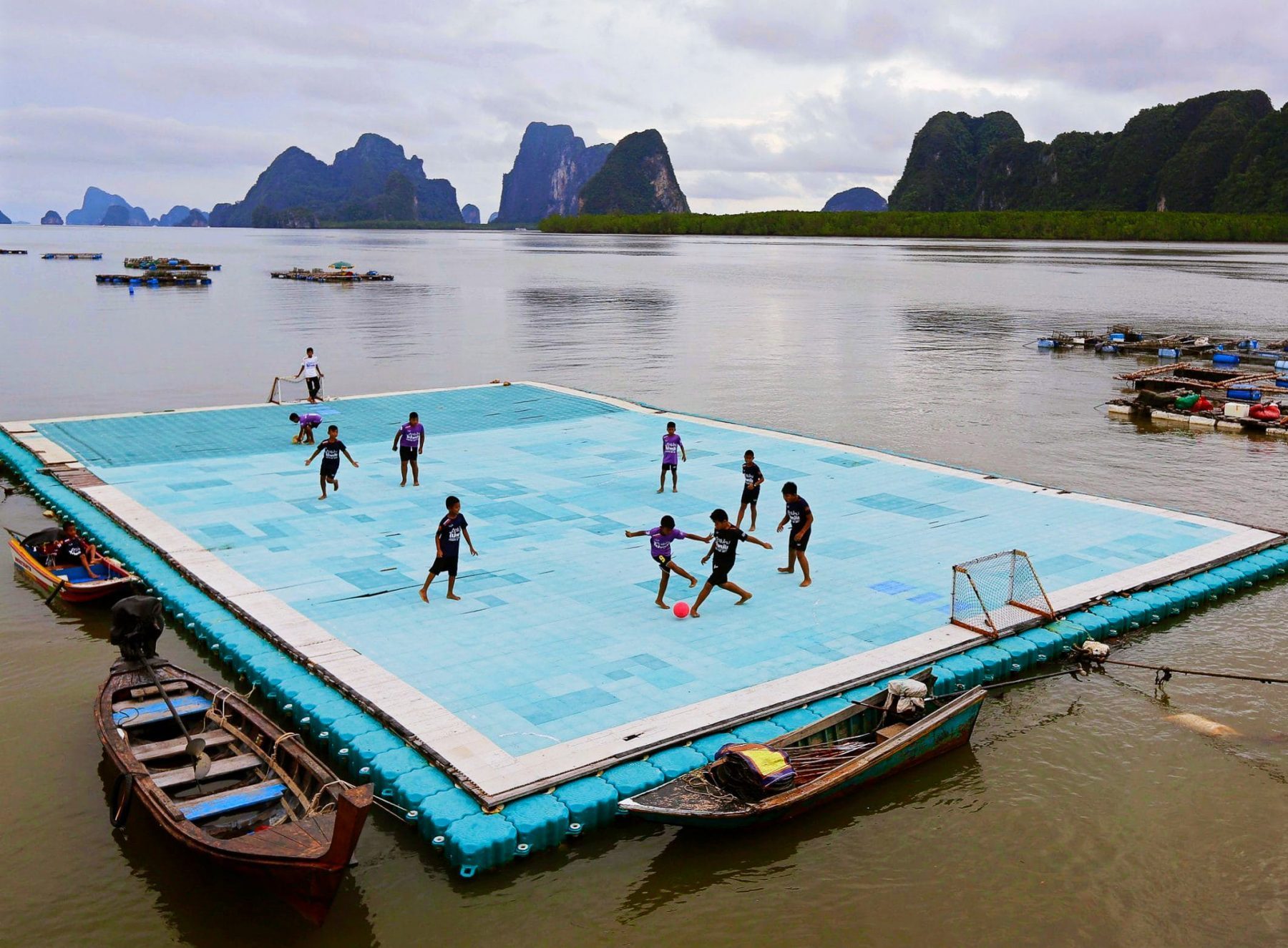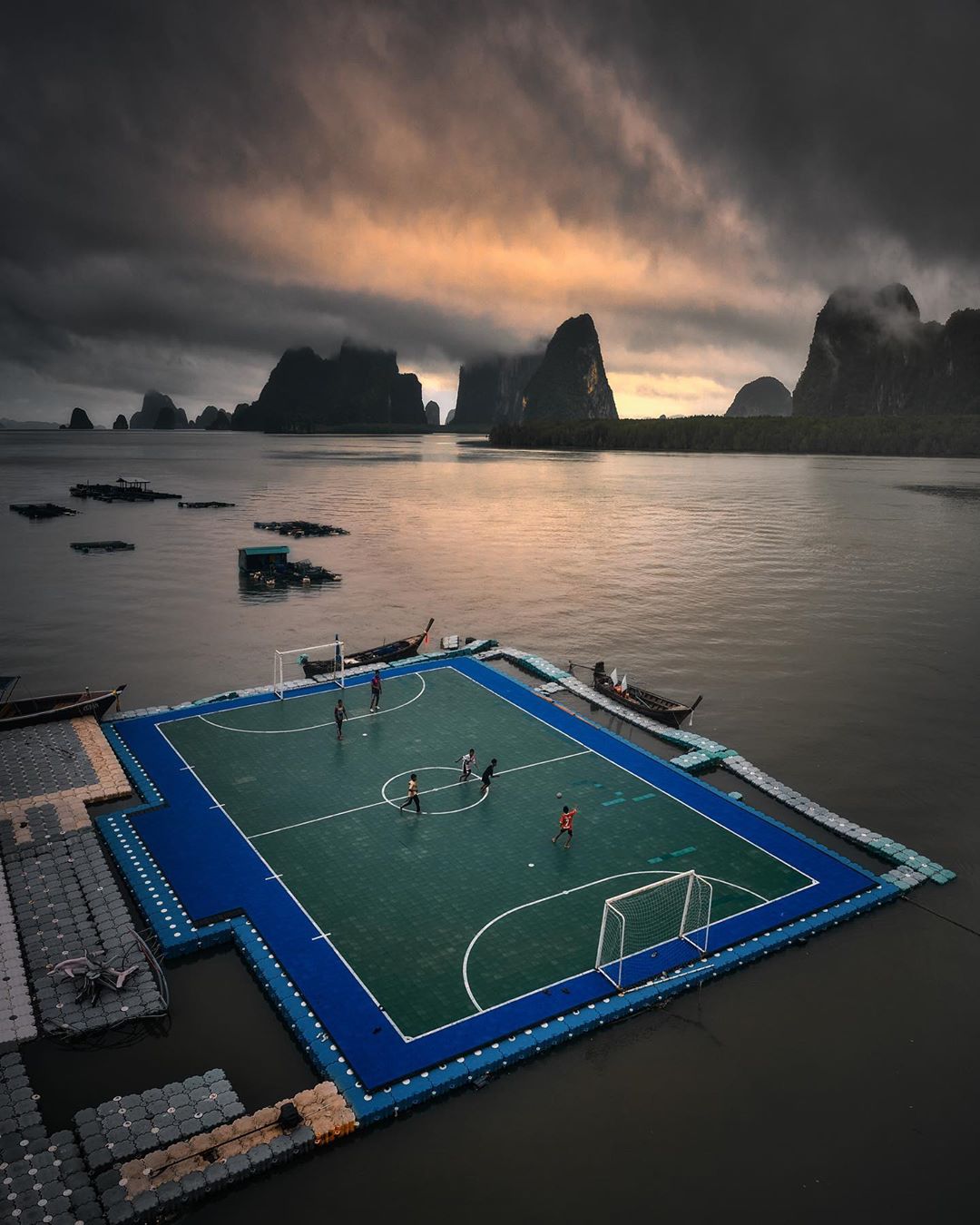 Currently, it's the main tourist attraction for Koh Panyi and you'll also catch the youths engaging in a friendly soccer match. The floating soccer pitch is surrounded by azure waters and limestone cliffs, giving it one of the best sights in Thailand.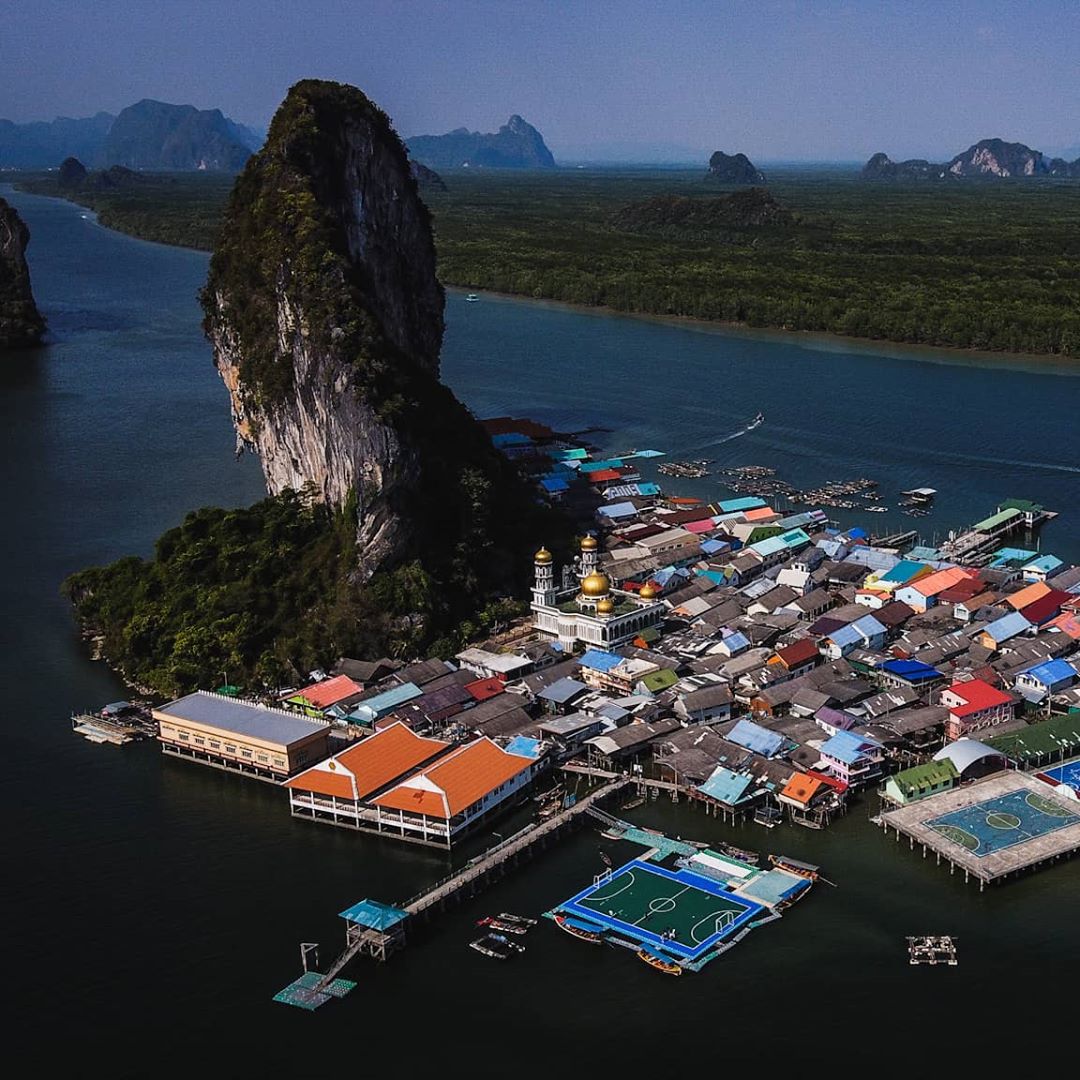 Have You Checked Out This Creation?
So, the next time you're over at Phang Nga Bay, don't forget to witness the floating soccer pitch and snap some photos! It might just be one of the most scenic sights you've ever visited in Thailand. Bye!
Featured Image: @thaiyindee.ru | @sebastien.nagy (Instagram) 
–
We would like to invite you to join our New Private Community Group! Here you are free to ask questions, share your love for food, and explore the Bangkok community! We will also regularly post about casual promos and the latest findings. Click on the button below and hunt good food with us today!