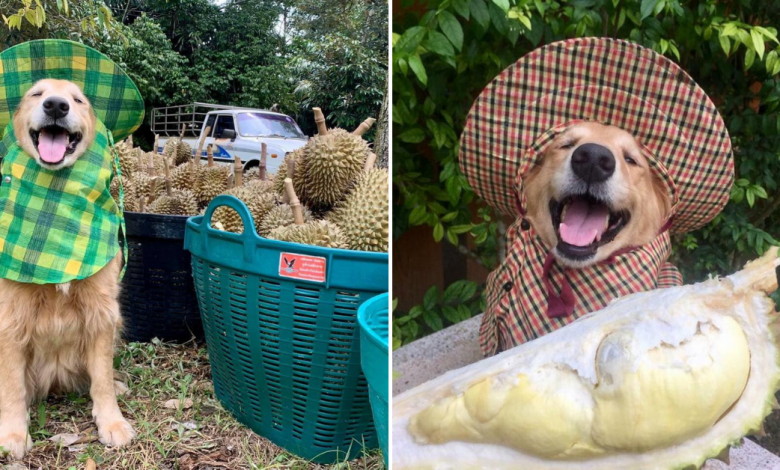 We often hear the saying; love what you do and you'll never have to work for one day. And we just found the perfect example of this. Meet Jubjib, possibly the happiest and most joyful Golden Retriever you'll ever see on your feed. Now Jubjib has a seasonal job, he's a Durian harvester in his family's orchard.
Meet The Happiest Golden Retriever, Jubjib!
Since 2014, Jubjib has been an integral part of his family's fruit orchard business, mainly helping to harvest Durian. Every year without fail, he will be lending a helping paw in the orchard.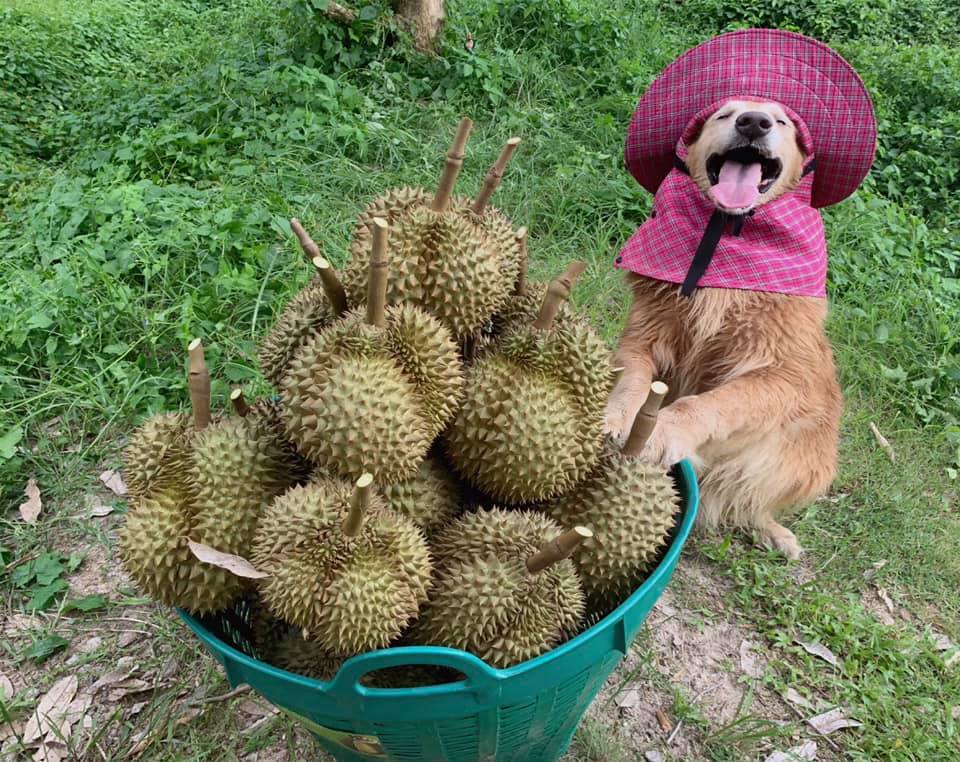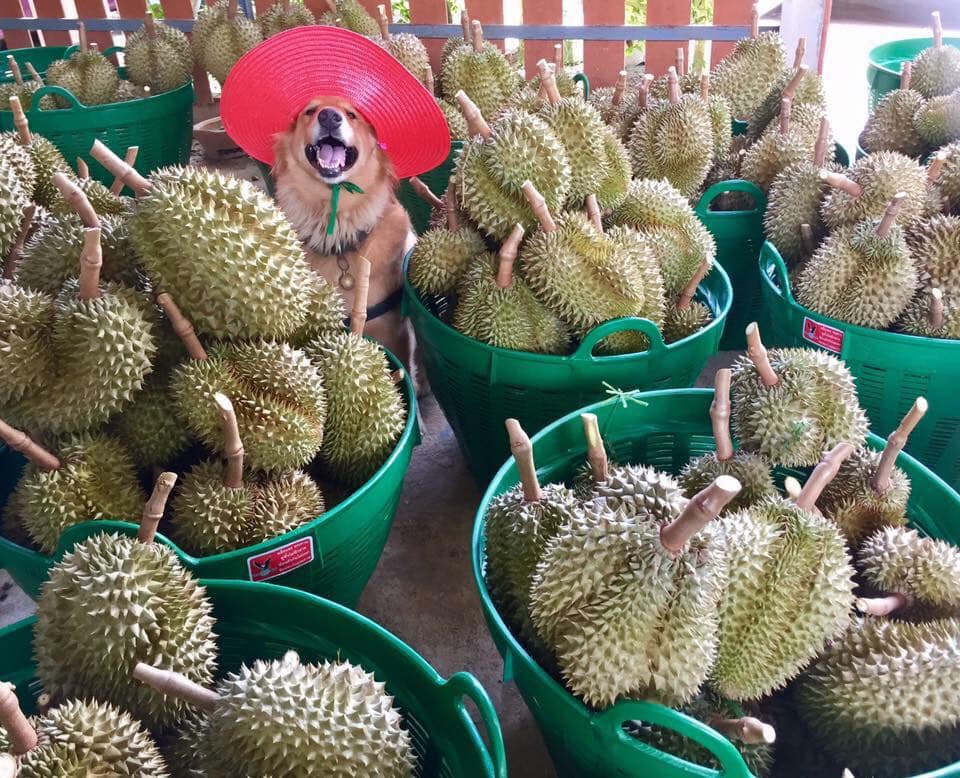 Aside from loving his job as he can be seen putting on the brightest smile while at work, Jubjib is also a trendsetter.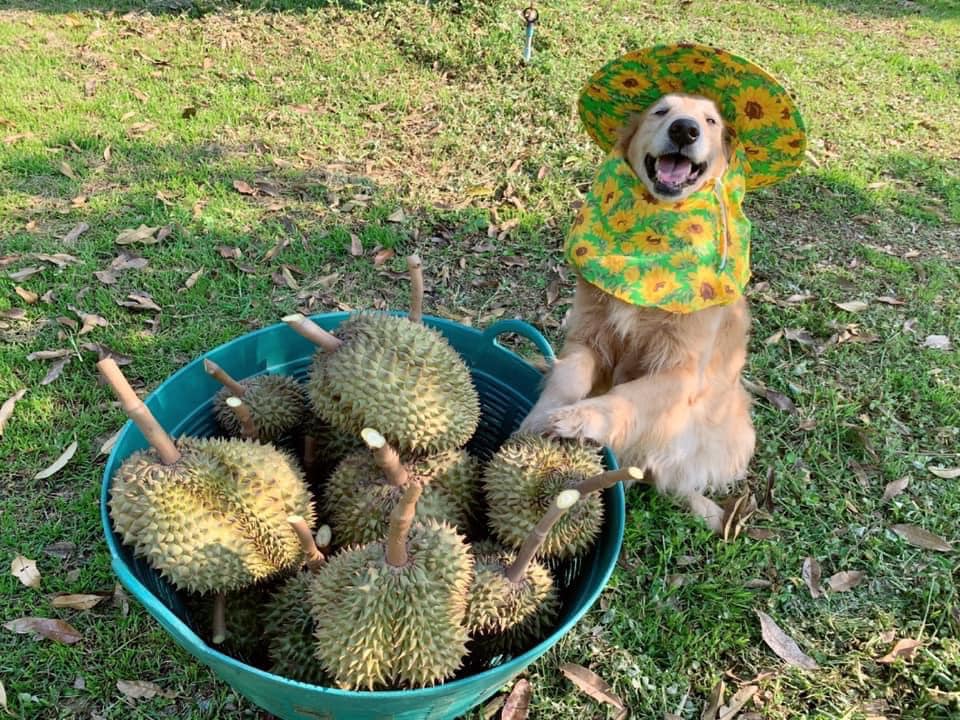 When out at the orchard, there has to be some way to protect Jubjib from all the harmful UV rays. As such he dons on different sun-shielding hats that match his scarves. It was even said that Jubjib owns 8 different sun hats!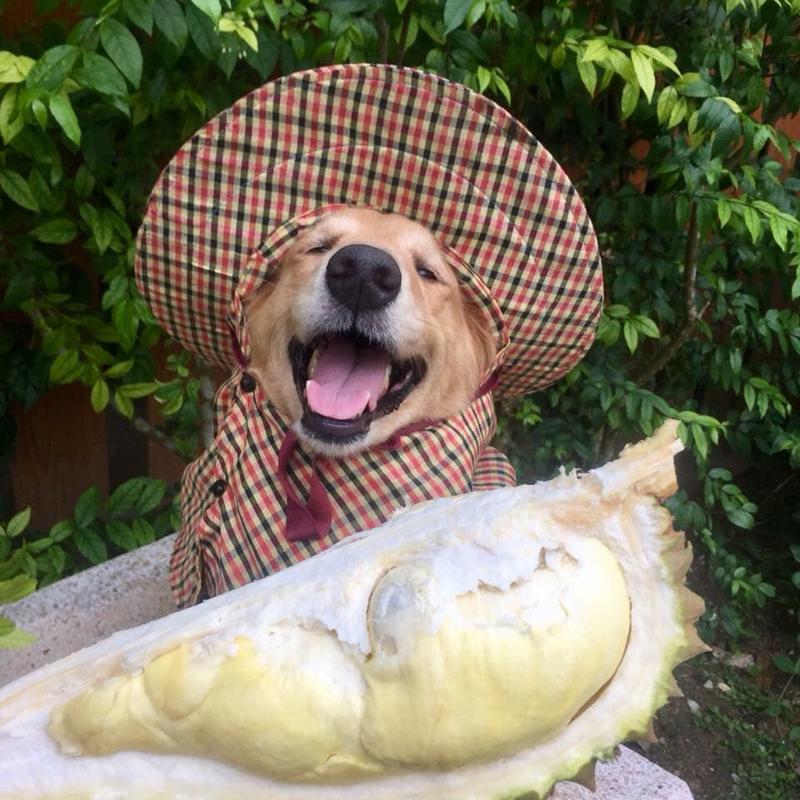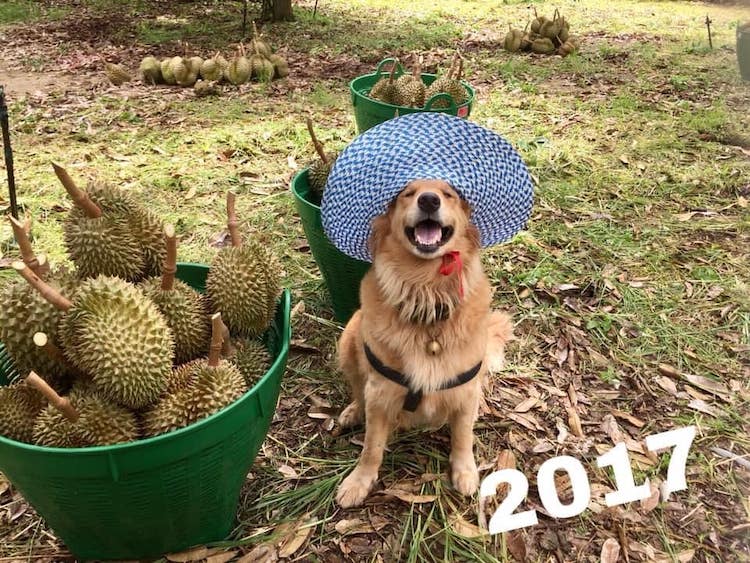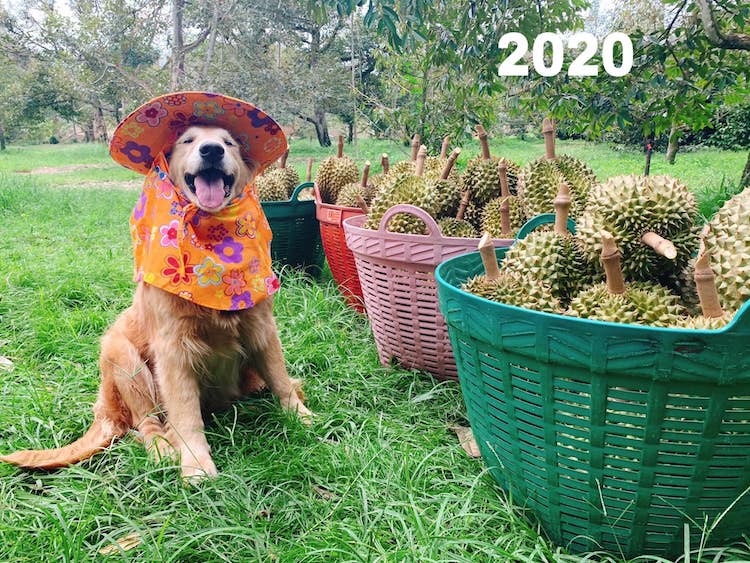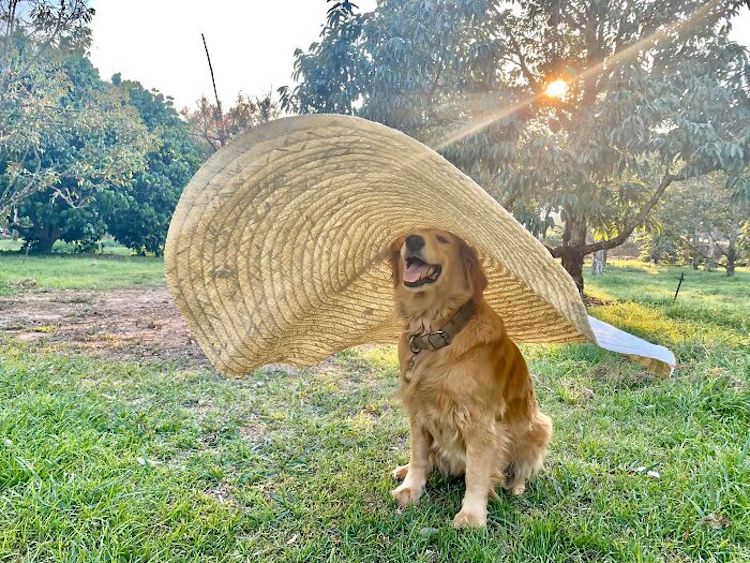 With Jubjib being such an icon, his family has even decided to make him the face behind their brand. For every product, there is a sticker with Jubjib's face printed on it. Talk about iconic.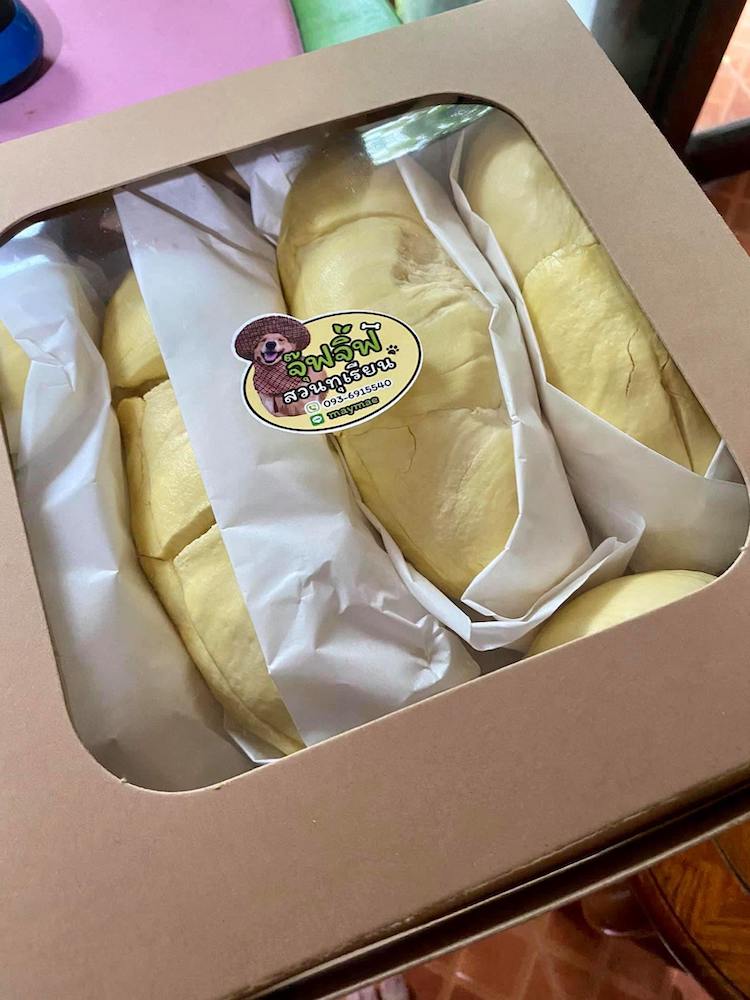 Golden Retriever With A Sunshine Smile
Really, if you're feeling slightly down, just head over to Jubjibdurain's official Facebook page, and his smile will light up your day too.
—
Read More: This Van In Bangkok Was Spotted Providing Free Essentials To The Public
We would like to invite you to join our New Private Community Group! Here you are free to ask questions, share your love for food, and explore the Bangkok community! We will also regularly post about casual promos and latest findings.
Click on the button below and hunt good food with us today!