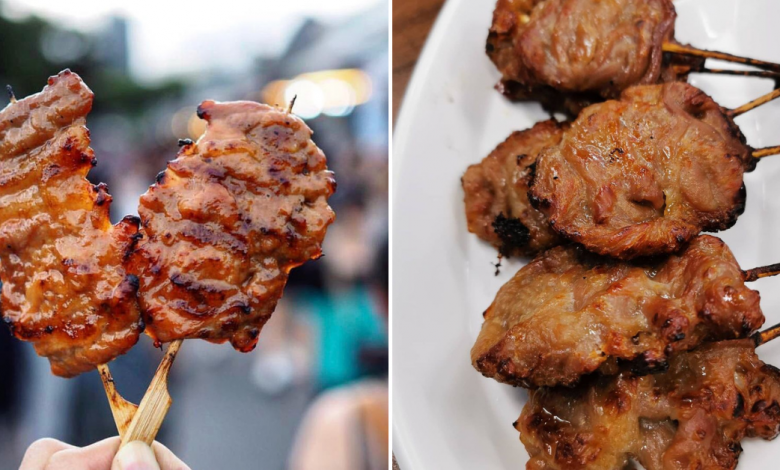 Hi there foodies! There's just something about Thai street snack that leaves us captivated. Perhaps it's how simple these snacks are or maybe it's the fact that they come with a punch of flavours. If you miss the Thai street food scene, then here's a recipe to try making one of Thailand's famous street snack, BBQ Grilled Pork Skewers (Moo Ping). Let's go!
Recipe To Make Ultimate Thai Street Snack, Moo Ping At Home
Everyone loves a good deal of Thai street snack. When in Thailand, the BBQ Grilled Pork Skewers, also known as Moo Ping can be found anywhere. Usually, you can find them from street vendors and the best way to enjoy these skewers is by the roadside while dipping them in some sweet Thai sauce.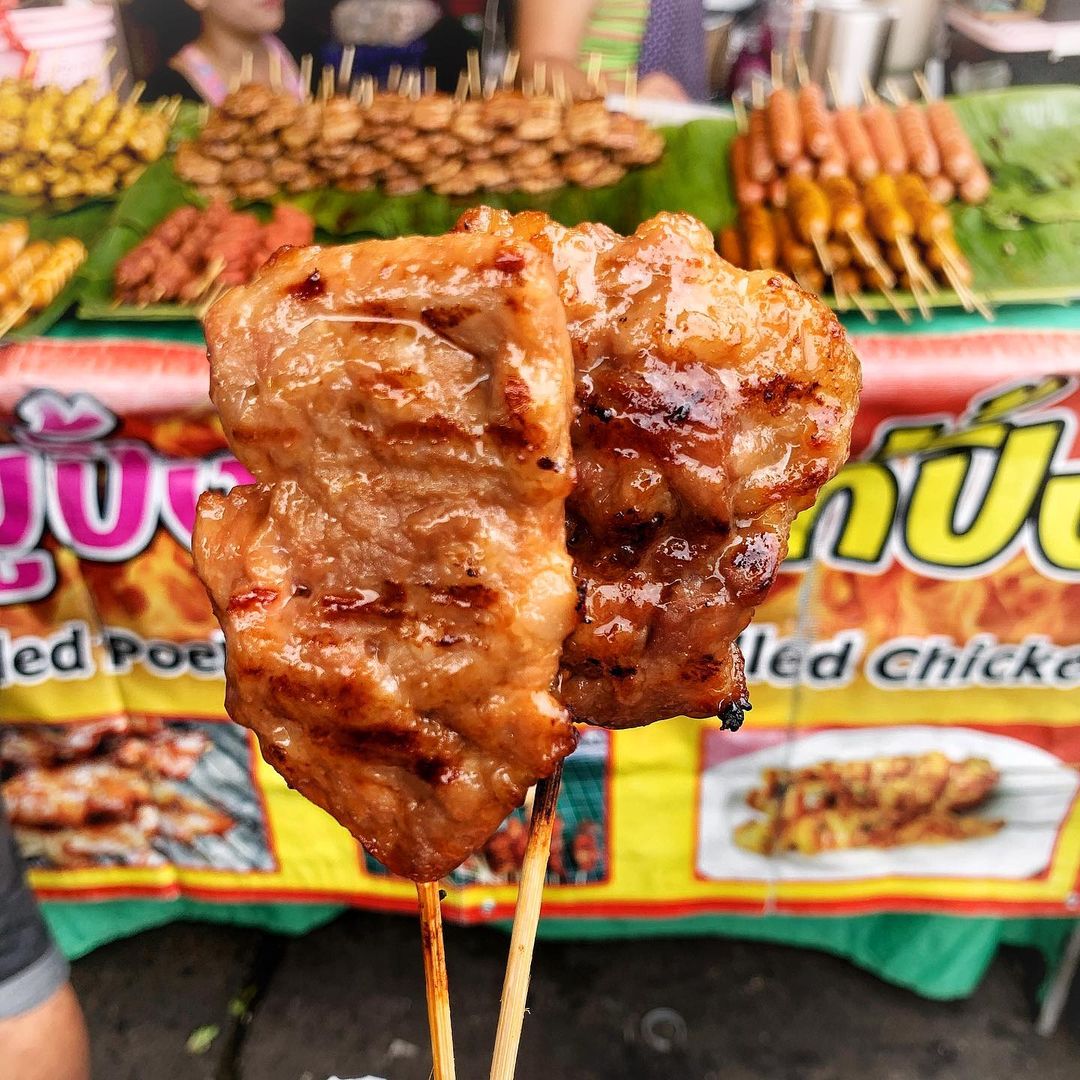 Are you ready to satiate your cravings for Moo Ping? Scroll down then!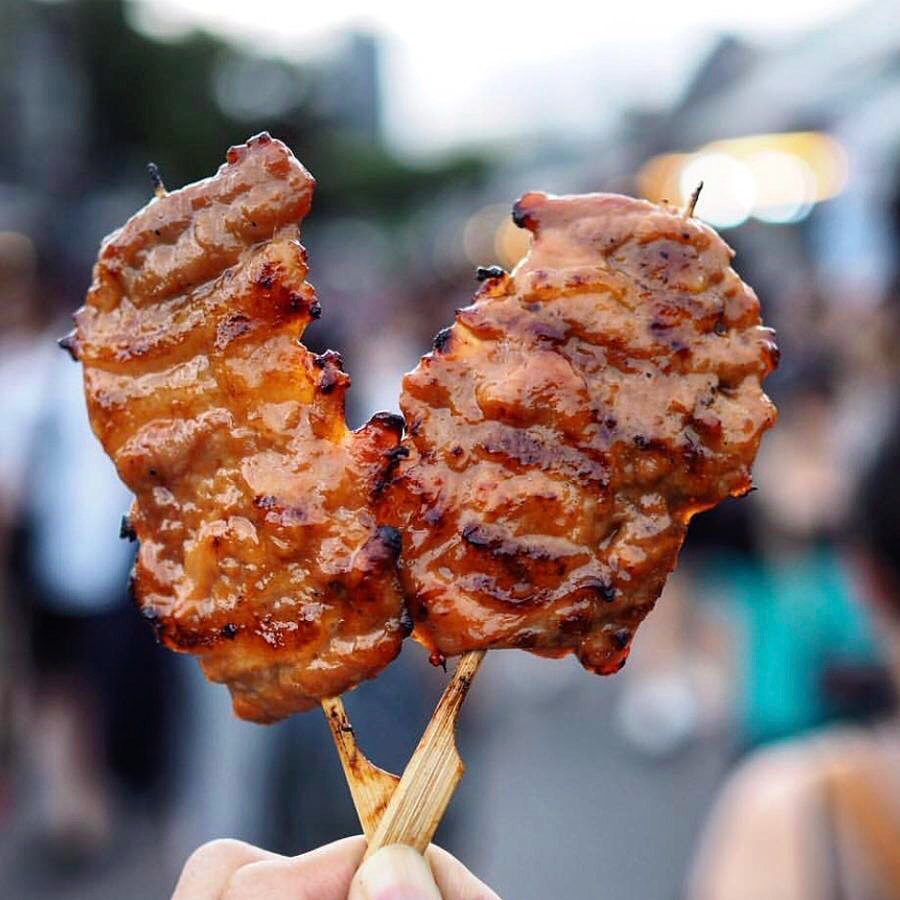 You'll Need:
Bamboo skewers (soak overnight before using)

1 ½

lb pork collar butt

5

cloves garlic

3

cilantro roots or

2 Tbsp

chopped cilantro stems

2 Tbsp

oyster sauce

3 Tbsp

 (

35g

) palm sugar

2 Tbsp

soy sauce

2 Tbsp

black soy sauce

1 Tbsp

oil

¼ cup

coconut milk

3 Tbsp

water

¼ tsp

white peppercorns

¼ tsp

black peppercorns

3 Tbsp

corn starch
Steps:
Pork Marinade
Pound garlic, cilantro roots, peppercorns in a mortar until fine.
Add palm sugar and pound until dissolved.
Add all remaining marinade ingredients, except cornstarch, and stir to mix.
Grilled BBQ Skewers
Cut pork into thin, bite-sized pieces, about 3mm thick. If you see any silver skin on the pork, remove it.
Pour the marinade over the pork and mix well.
Let marinate overnight (8 hours) or at least 3 hours if you're in a rush.
Sprinkle cornstarch over the marinated pork and mix well.
Skewer the pork, and lay them flat on a tray.
Pack them neatly on top of each other and it'll help shape the skewers. If possible, let the pork sit in the fridge on the skewers for at least a few more hours before grilling to set the shape of the skewers.
Grill over medium to medium-high heat, 1.5 – 2 minutes per side.
Ready to serve.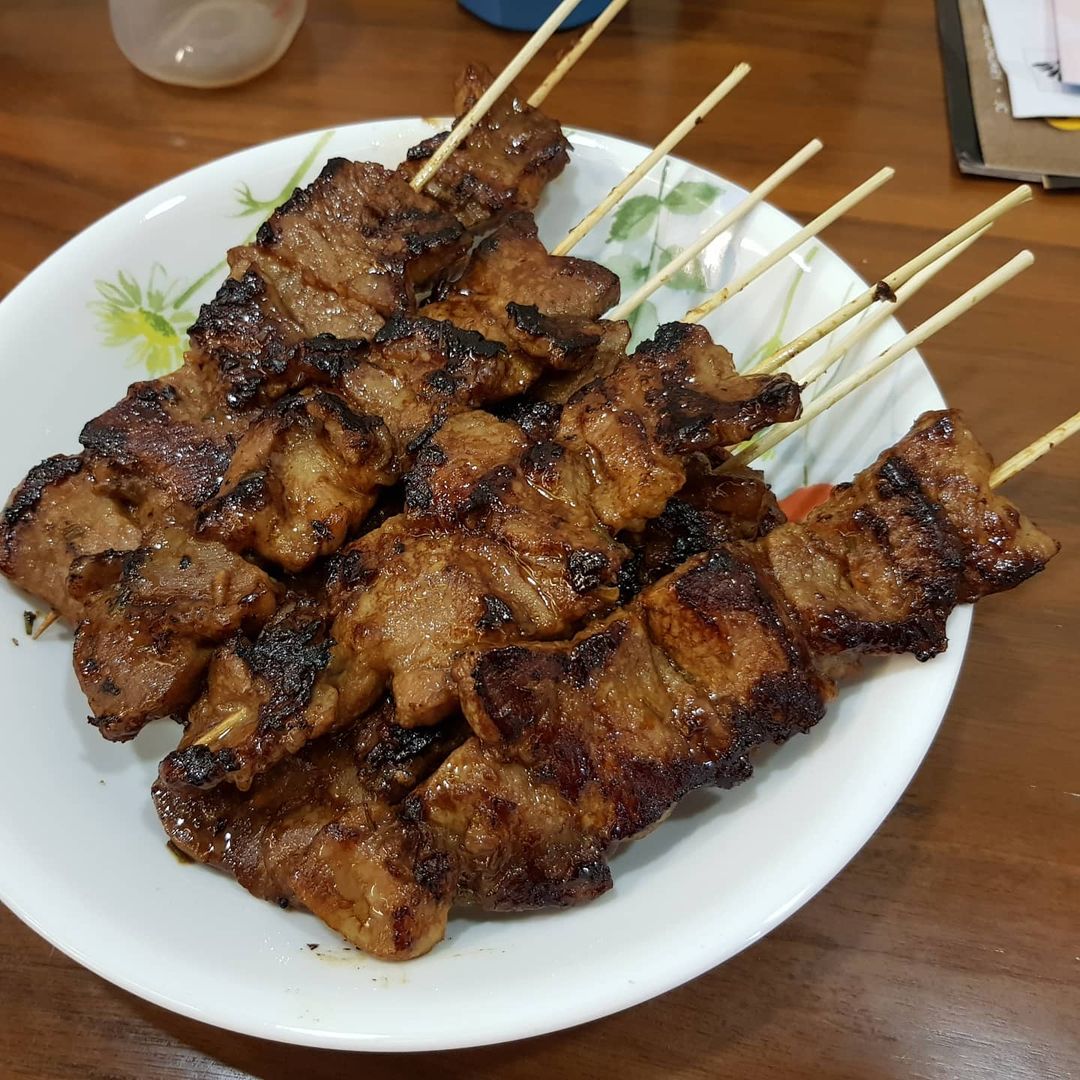 And there you have it guys. The recipe to make BBQ Grilled Skewers (Moo Ping). Go ahead and give this recipe a go for days when you're craving some Thai street snack. Enjoy!
This recipe is adapted from hot-thai-kitchen.com
Also Check Out This Viral Chocolate Molten Lava Cake Recipe Using An Air Fryer Is Easy & The Results Are Delicious
—
We would like to invite you to join our New Private Community Group! Here you are free to ask questions, share your love for food, and explore the Bangkok community! We will also regularly post about casual promos and the latest findings.
Click on the button below and hunt good food with us today!