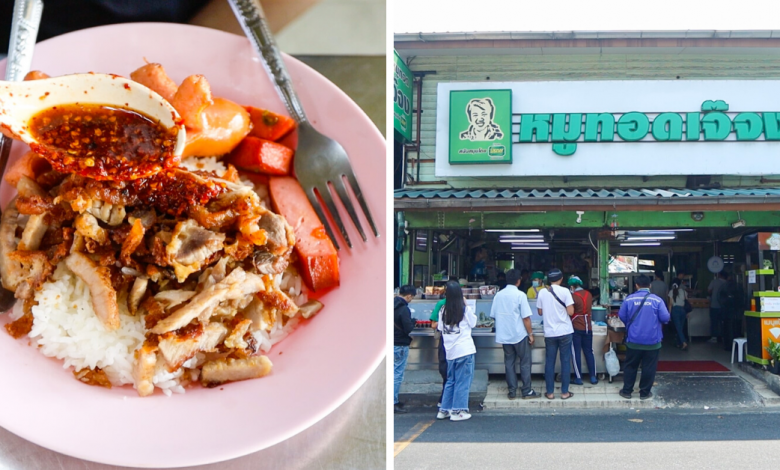 Moo Tod Jeh Jong is a historical restaurant in Bangkok that serves a staple Thai dish called Moo Tod (Fried Pork). The owner, Jeh Jong, started her journey by selling Moo Tod from a humble street cart. Fast forward to the present, Jeh Jong sells over 400kg of meat per day and has 10 branches all over Thailand!
You Get An Unlimited Refill Of Vegetables And Rice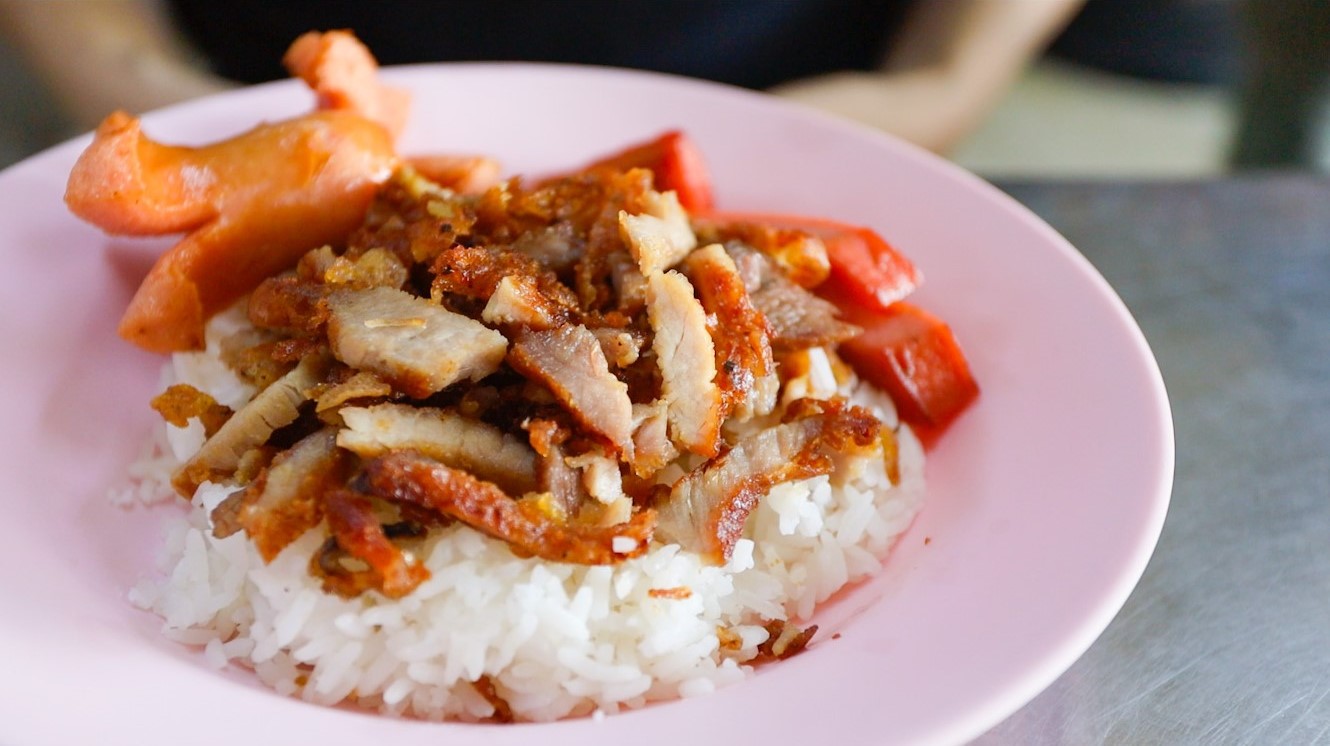 Moo Tod is fried marinated pork eaten with plain rice. But here at Moo Tod Jeh Jong, you have the option of pairing it with other Thai dishes such as sausages, fried crab meat and more. On top of that, you get an unlimited refill of vegetables and rice!
The Fried Pork And Rice At Moo Tod Jeh Jong Is Affordable And Fulfilling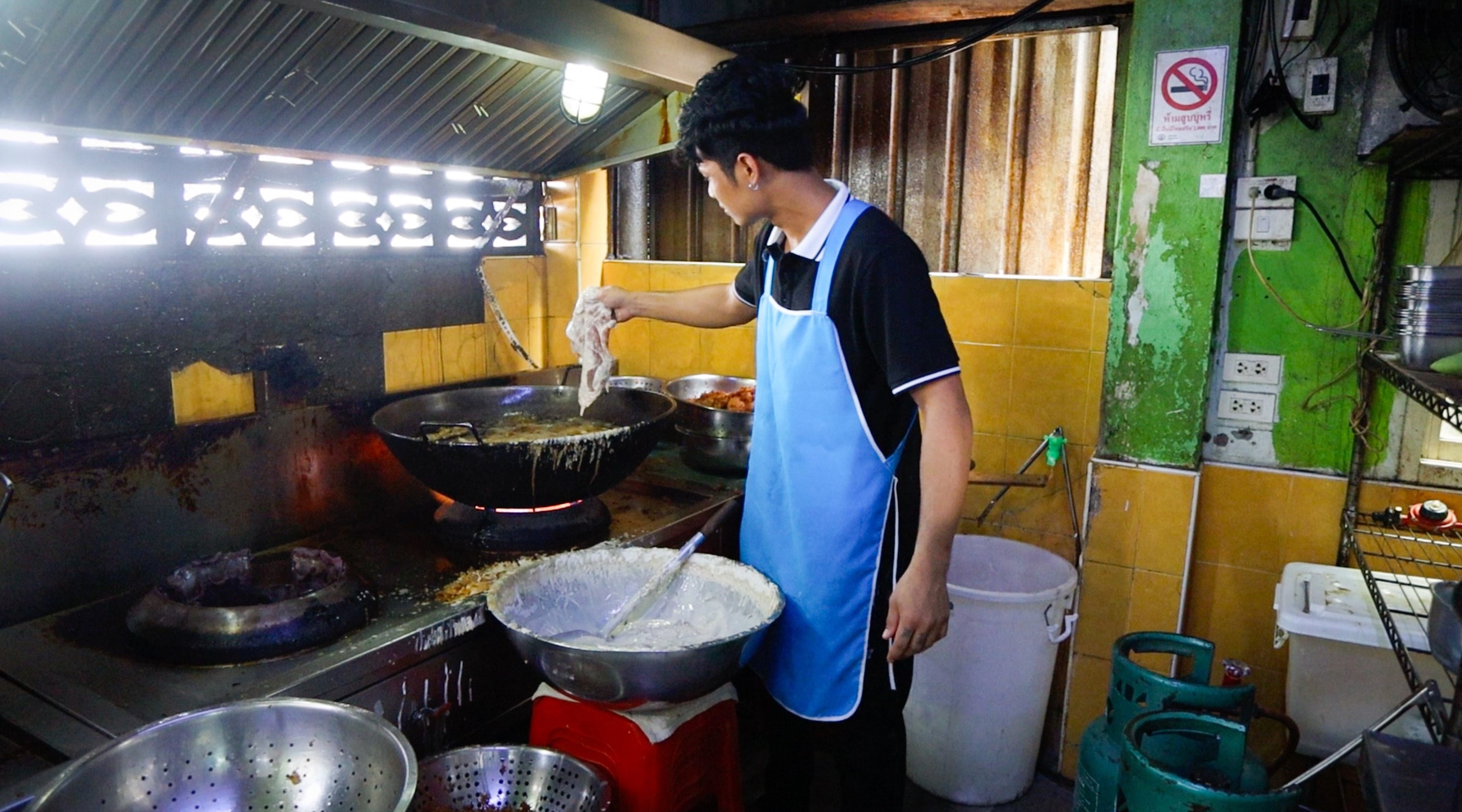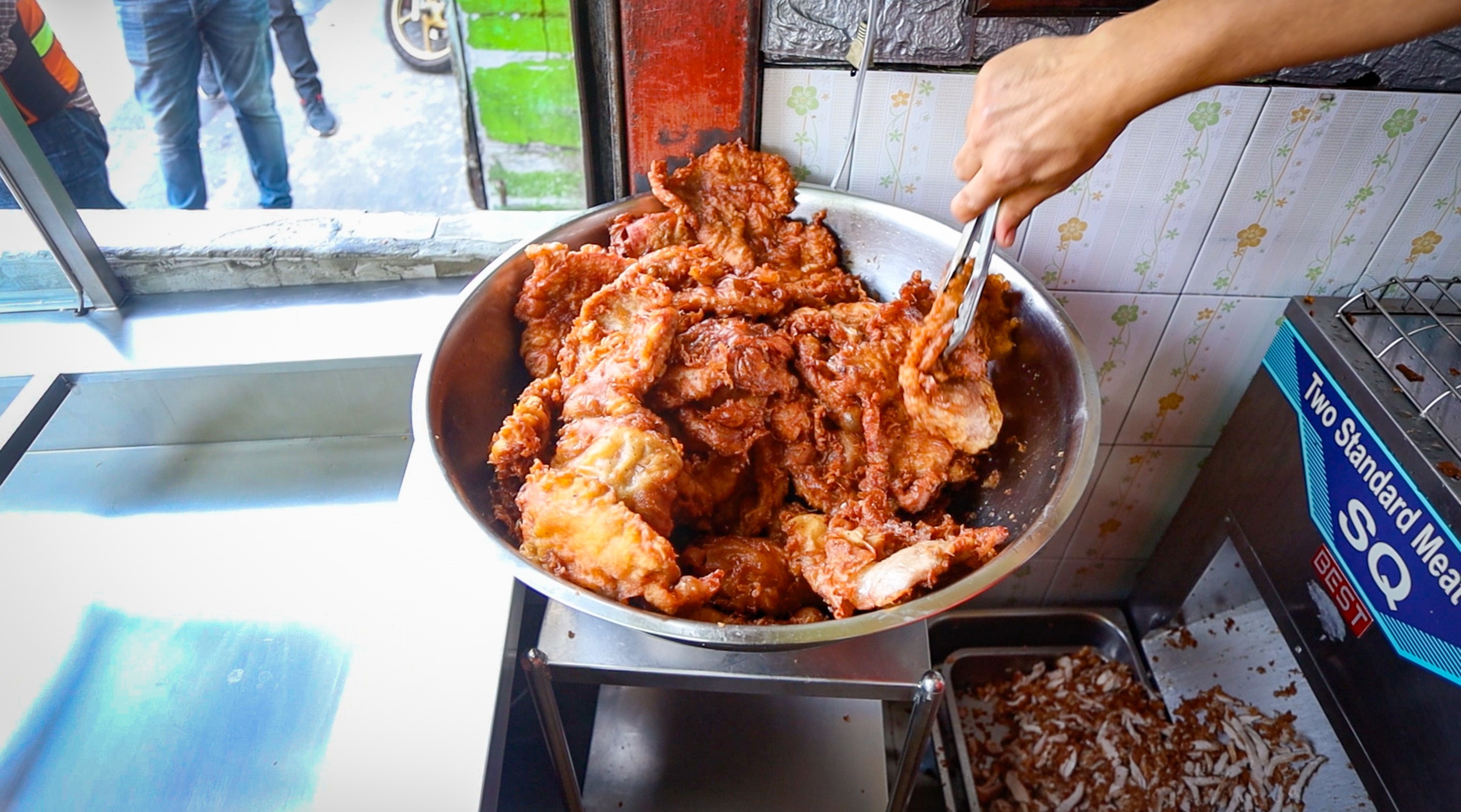 First, the thin pork cutlets are marinated in a special sauce that generally includes soy sauce, garlic and pepper. After coating it in the house-made batter, the crispy golden brown pork cutlets are brought out to the serving station near the front of the entrance, where onlookers queuing up get a peek at what's to come.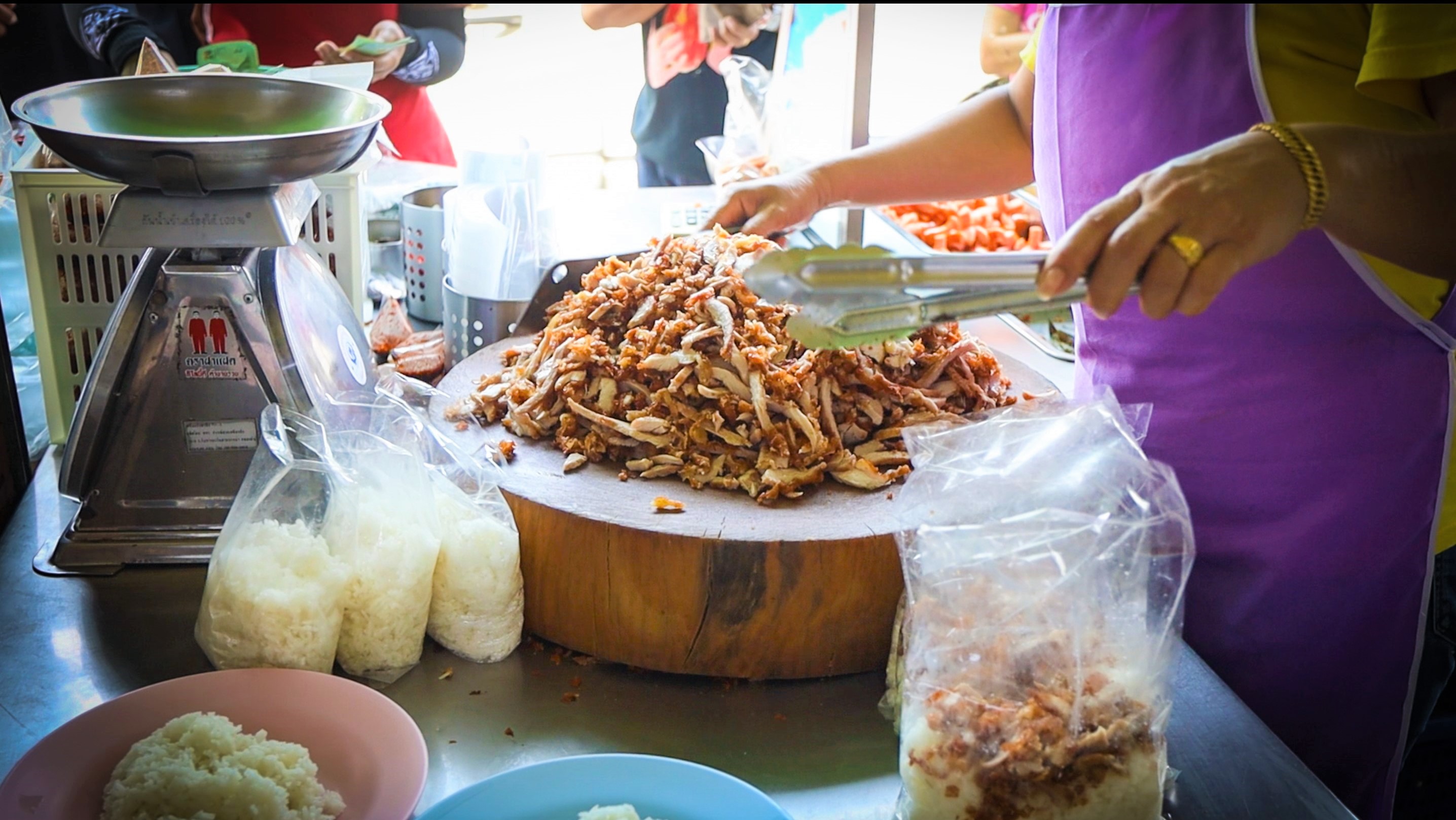 The freshly cooked pork cutlets first go through a machine that trims it into long slices of pork. It is then further hand-chopped into thinner pieces, and plated onto a bed of white rice.
Pair Your Fried Pork Rice With Other Side Dishes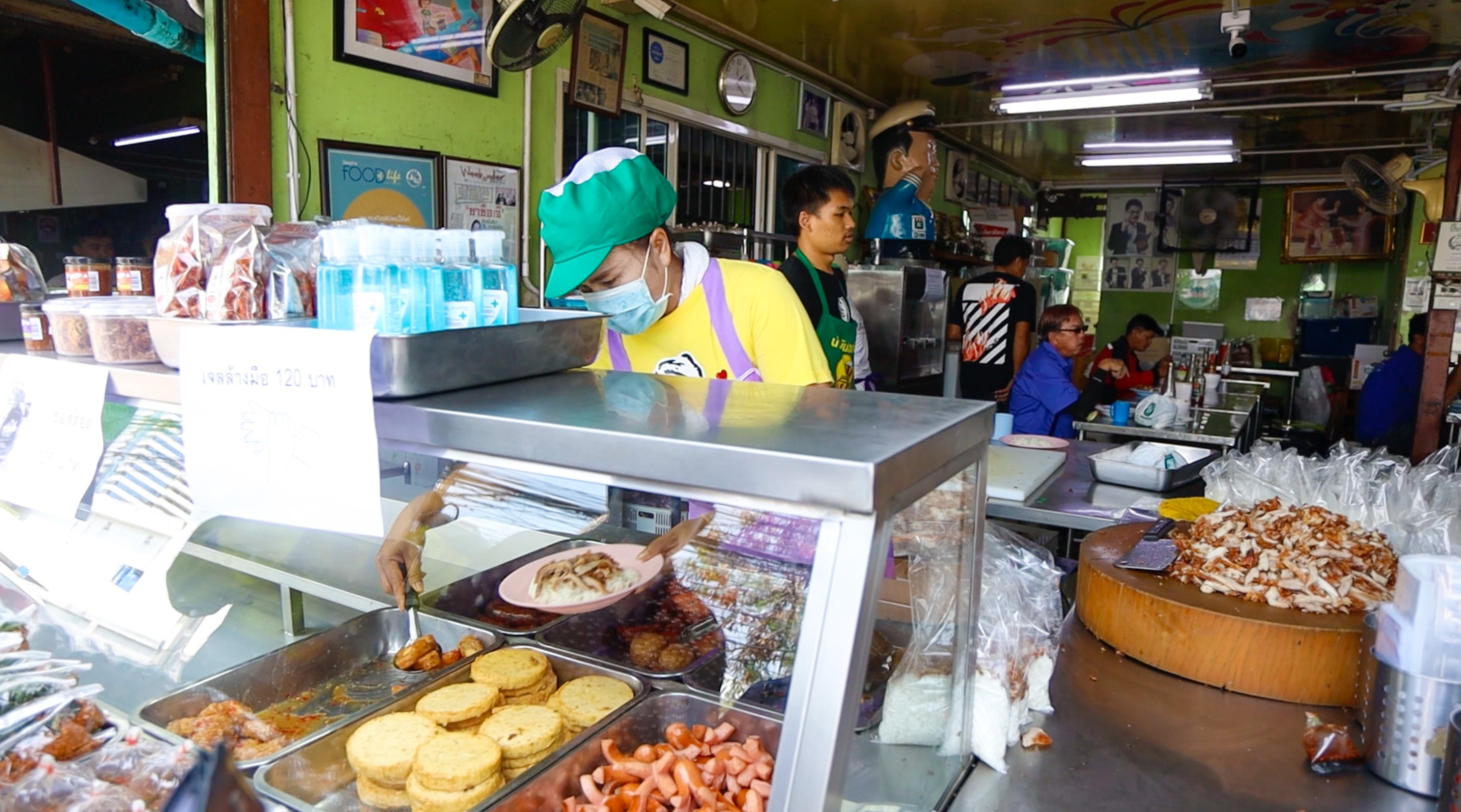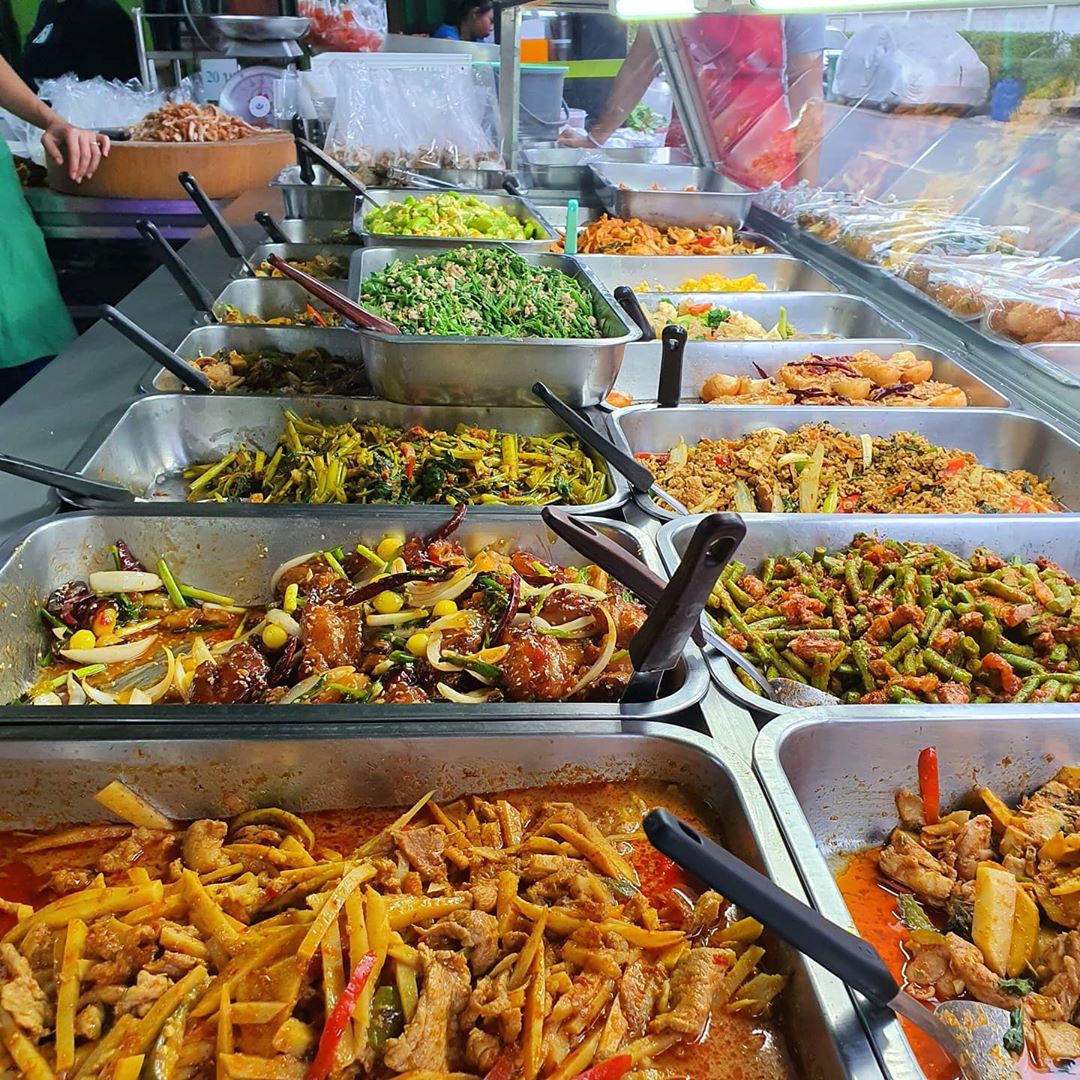 In addition to the fried pork, you can get a side dish for an additional 10 baht! This includes meats and vegetables such as minced pork, spicy sausages, fried fish curry patties and more. A fried pork rice with 1 side dish will only set you back 36 Baht!
Don't Forget To Add The Thai Red Chilli Fish Sauce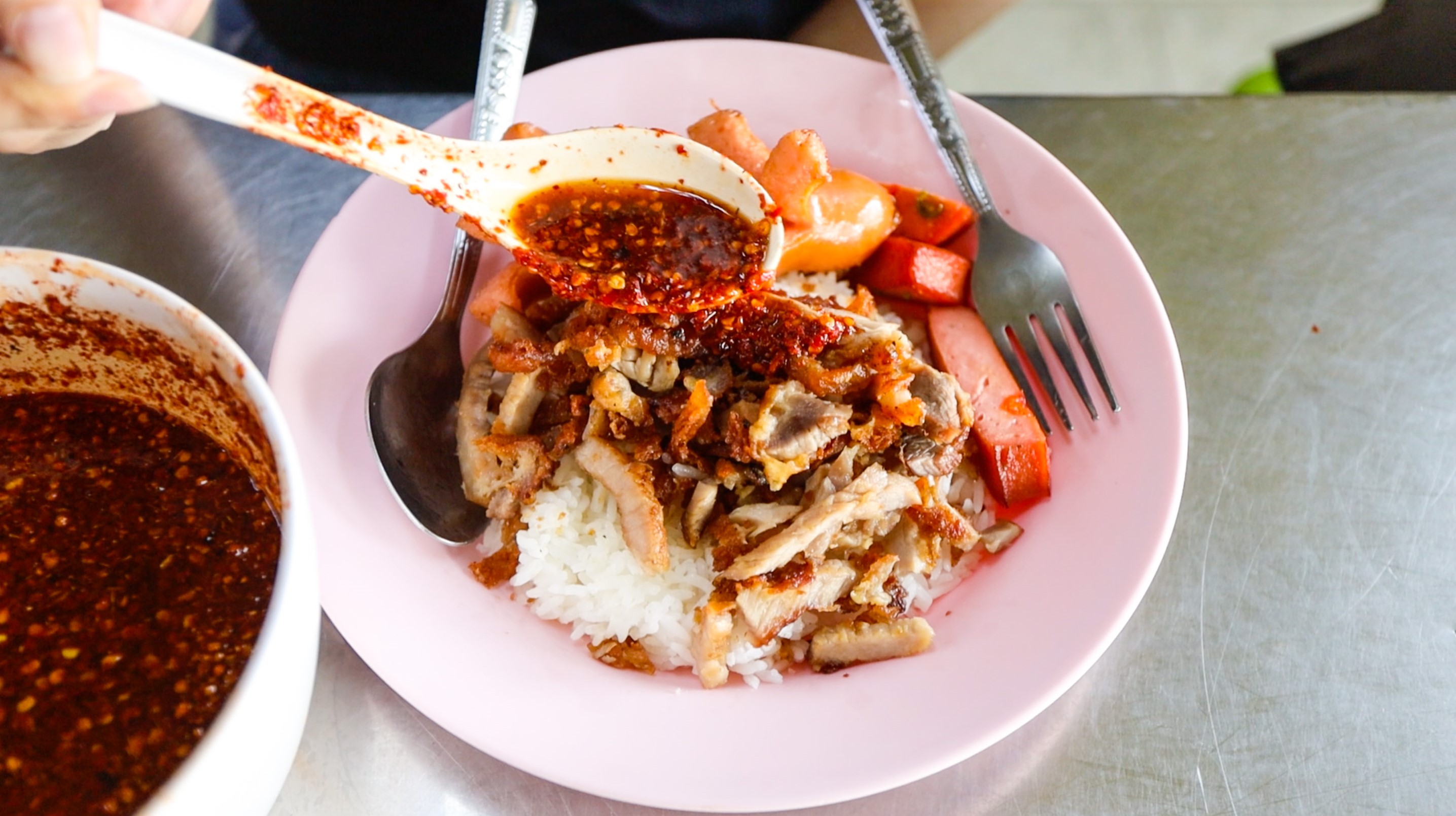 The beauty of Moo Tod is that it is loved by locals of all social standings. Rich or poor, this staple Thai dish brings people together from all walks of life. To eat it like the locals, it is highly recommended that you top your dish with a sauce consisting of red grounded chilli and fish sauce. 
Dining In Is Suspended While Takeaway And Delivery Is Still Available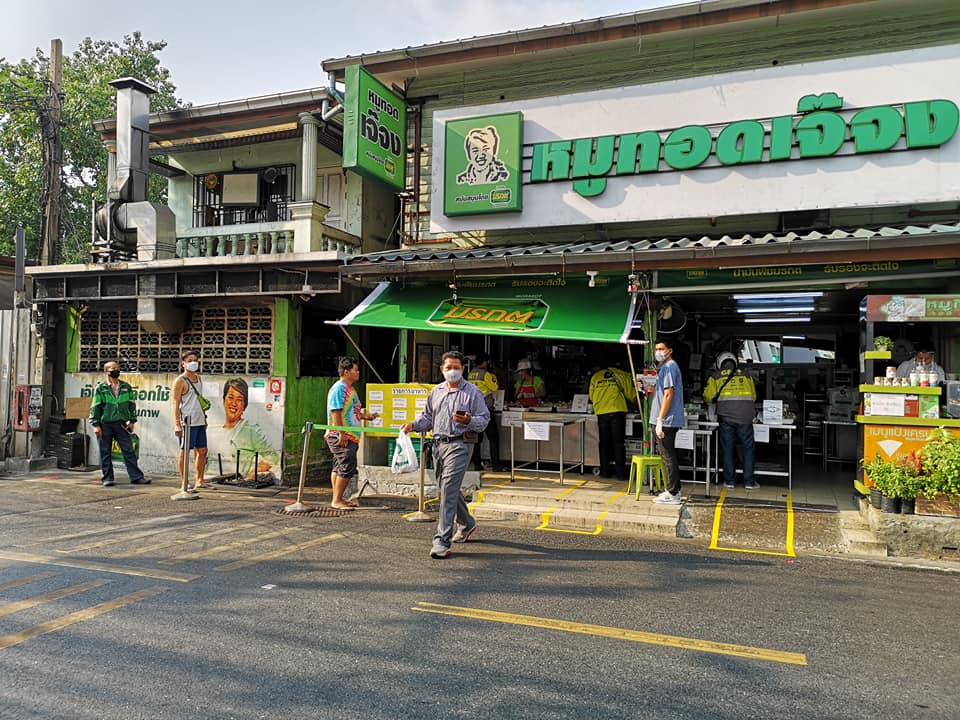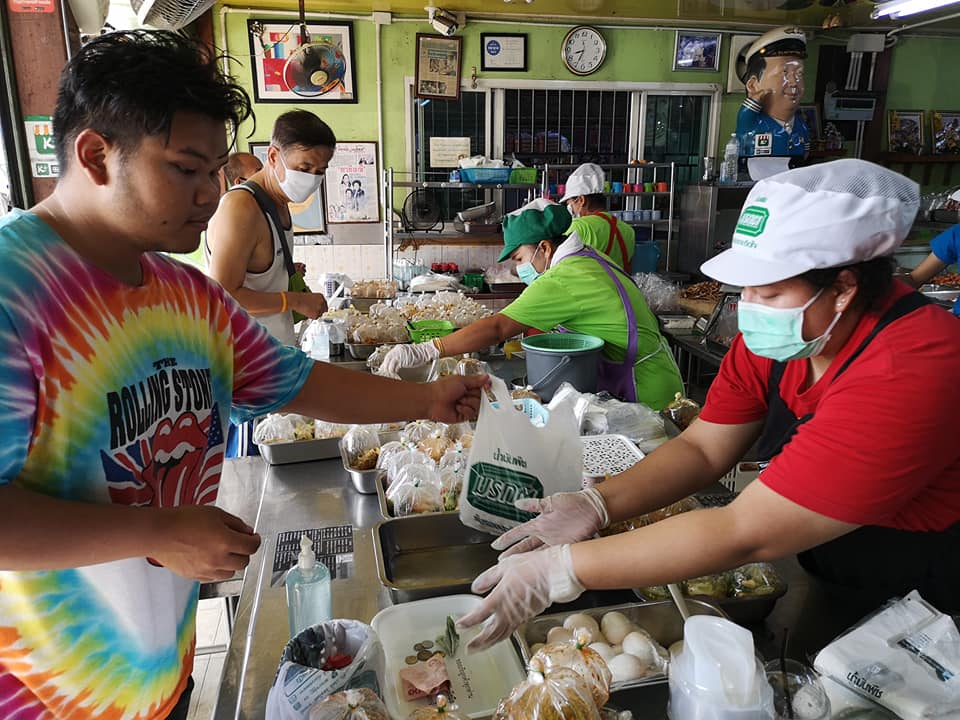 Due to the recent shutdown of restaurants, Jeh Jong has suspended its dine-in operations. However, you can still get your Moo Tod cravings by takeaway and delivery! For more information on its takeaway system, you can click here to view the instructions.
ร้านหมูทอดเจ๊จง Moo Tod Jeh Jong
Address: 348 Kasem Rat Rd, Khlong Tan, Khlong Toei, Bangkok 10110
Operating Hours: 5am – 4pm (Daily)
Contact: 083-013-2574 or 087-543-6222
Link(s): Facebook, Instagram, Twitter
Also Read: This Famous Spot In Bangkok Delivers Fresh Seafood To Your Home Like Steamed Mud Crab
–
We would like to invite you to join our New Private Community Group! Here you are free to ask questions, share your love for food, and explore the Bangkok community! We will also regularly post about casual promos and latest findings.
Click on the button below and hunt good food with us today!