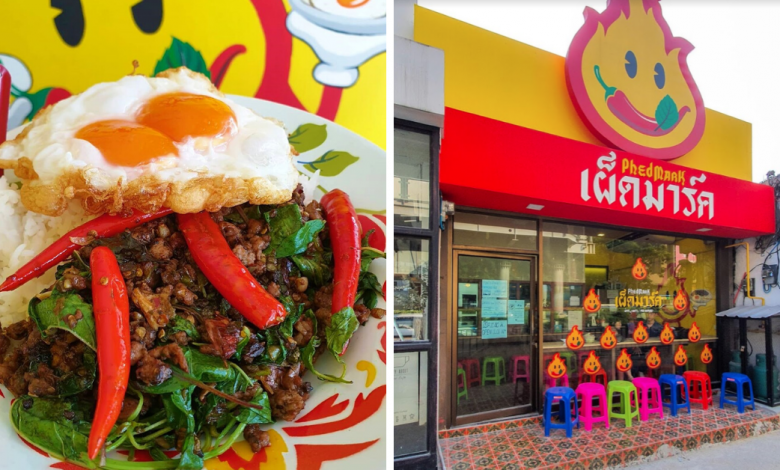 Four foodie friends could not come to an agreement after a discussion over where to find the "best kaprao" in Bangkok. To solve their problem, they decided to open their own restaurant called Phed Mark.
However, these are not just your average foodie friends. They are Mark Wiens (famous food Youtuber), Gigg Kamol (Iron Chef Thailand Winner), Khun Tan (Food Critic) and Pongtap Anurat (actor).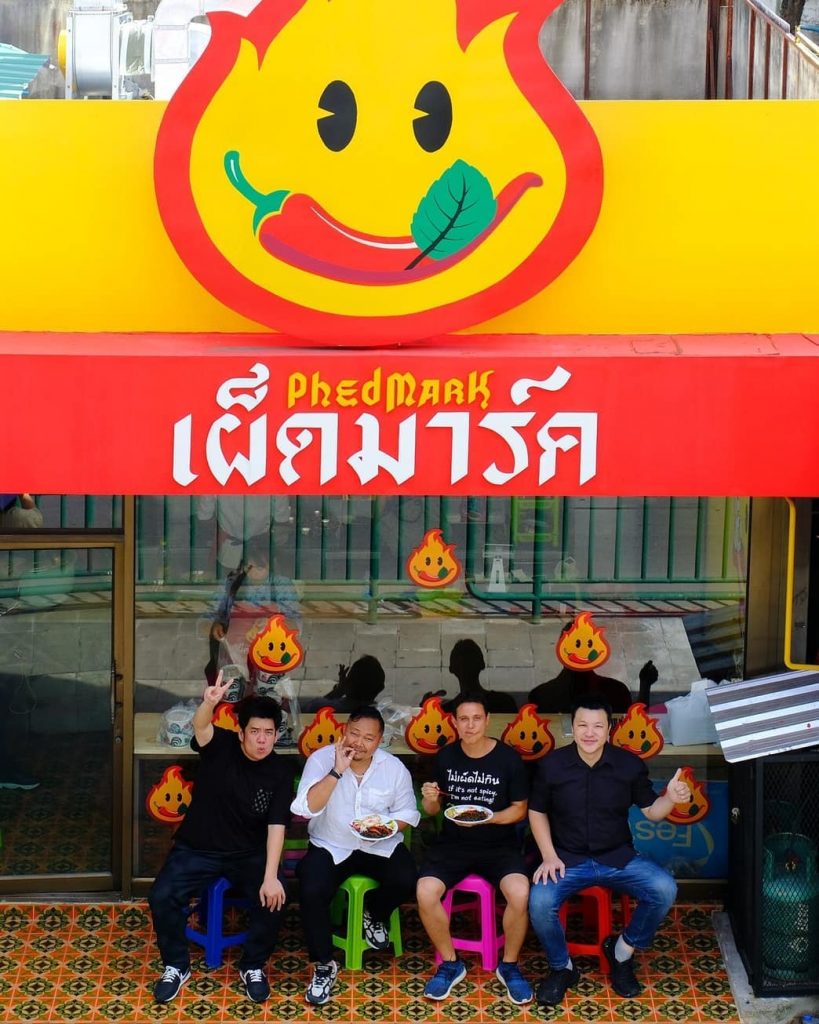 Pad Kaprao Is Thailand's Favourite Comfort Food
Pad Kaprao is a spicy basil stir-fry dish that is loved by both locals and foreigners alike. It comes with minced protein, chilies and its main ingredient, holy basil (kaprao)!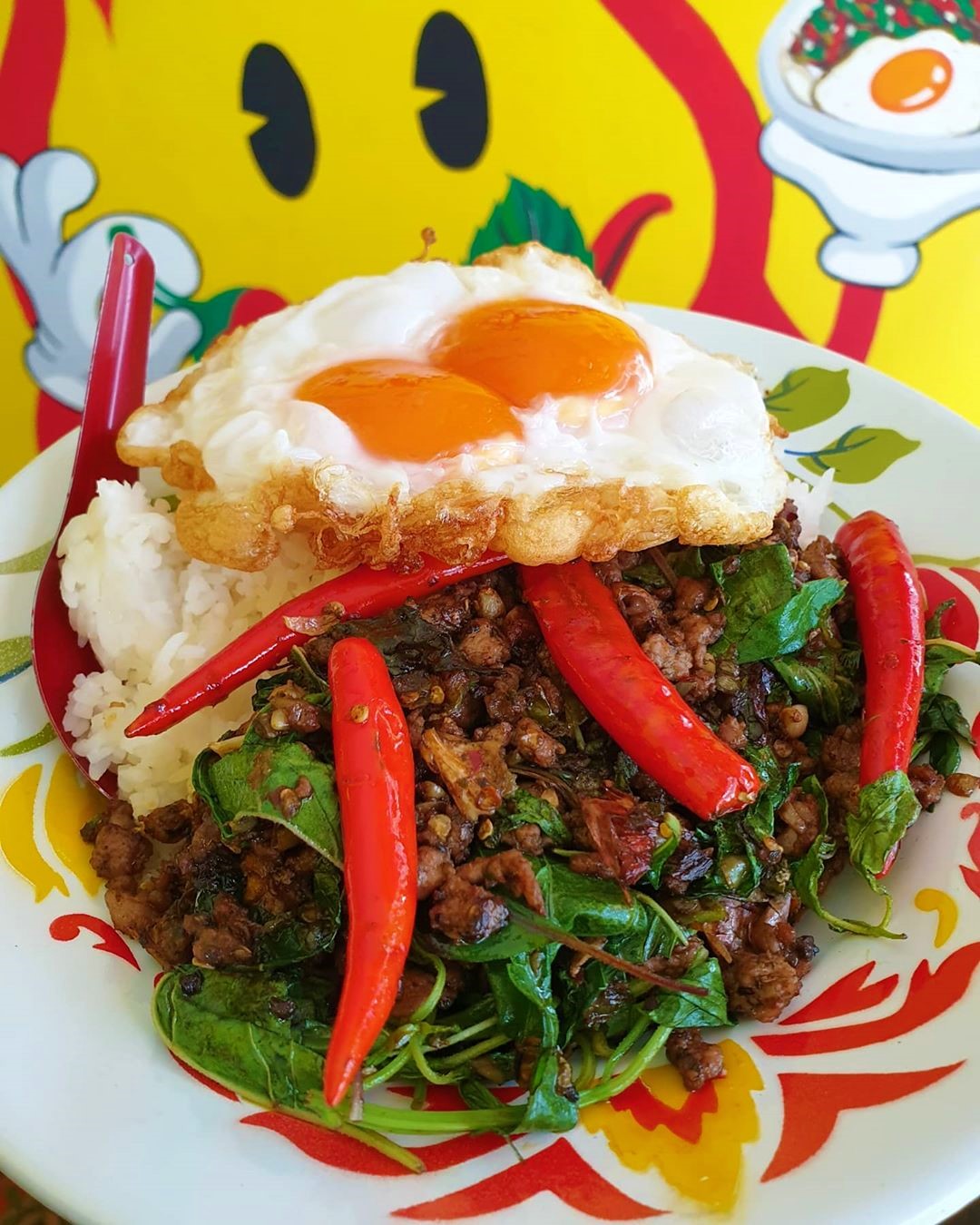 Phed Mark Only Serves Beef And Pork Kaprao With 3 Spicy Levels To Choose From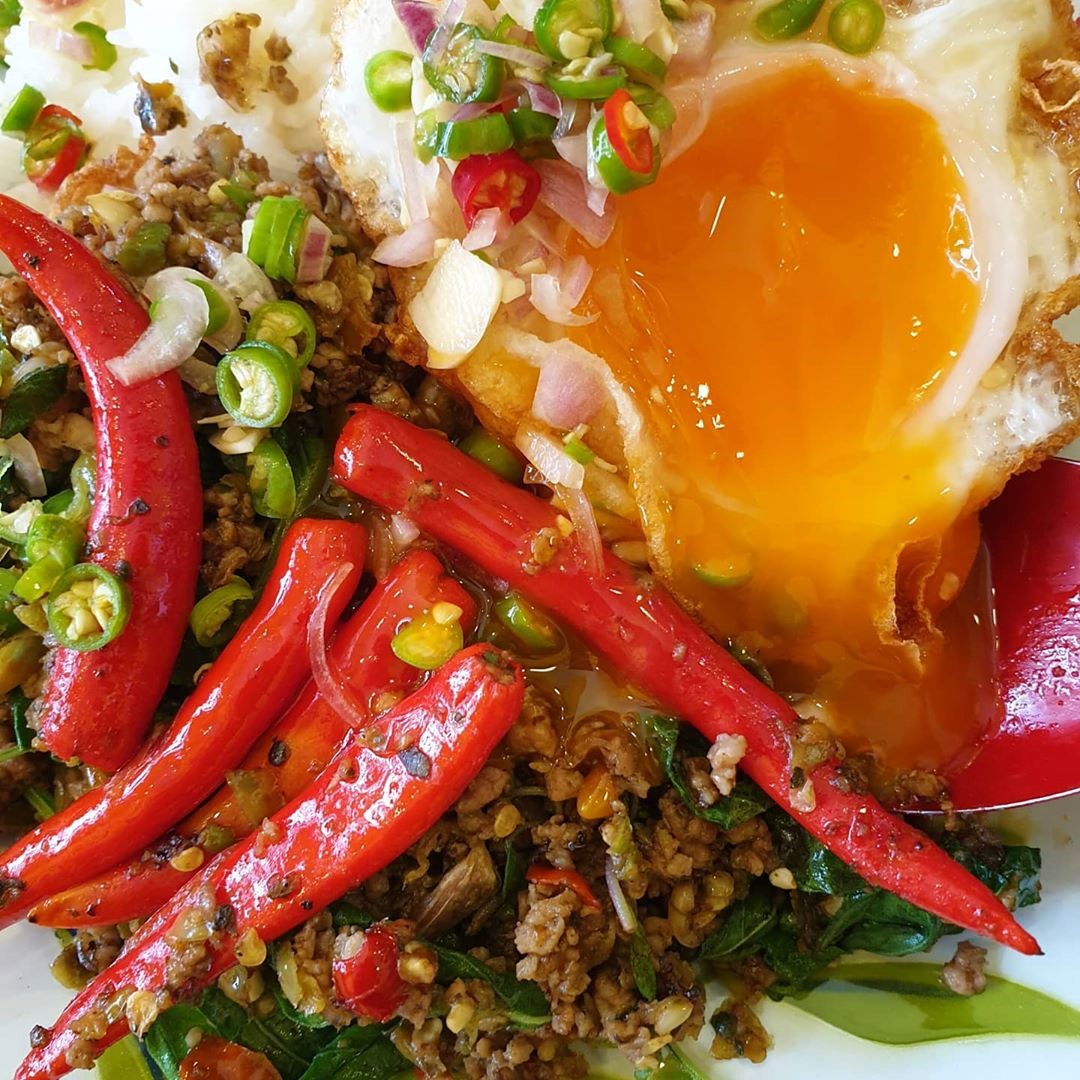 There are only two dishes at Phed Mark: Pork or Beef Kaprao. The kaprao served here is a dry-style as compared to other saucier versions of the same dish.
Both dishes with the same ingredients: thai chili paste (nam prik prao), a homemade sauce, a blend of different chilies, pepper paste, all topped with an oozy fried duck egg. With the combination of ingredients expertly stir-fried on a hot wok, this kaprao is flavourful, smokey and spicy!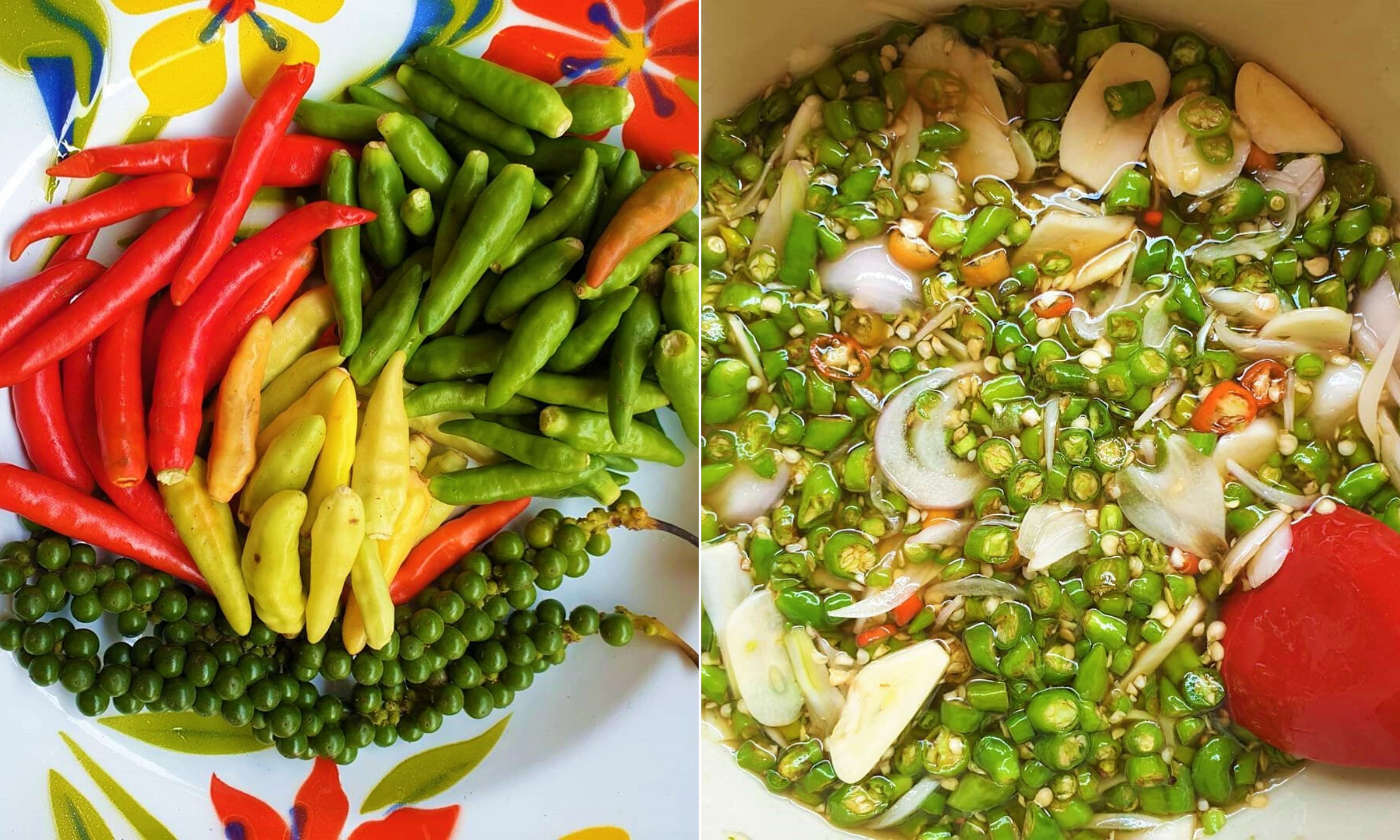 Thankfully, for some of us with a low spice tolerance, this kaprao can be ordered in 3 different spicy levels: normal, medium (recommended) and Phed Mark (very spicy). In addition, those that want an extra savoury and spicy kick in their dish can choose to top it with a chili and fish sauce called nam pla prik!
Get It Delivered To You Using The Lineman App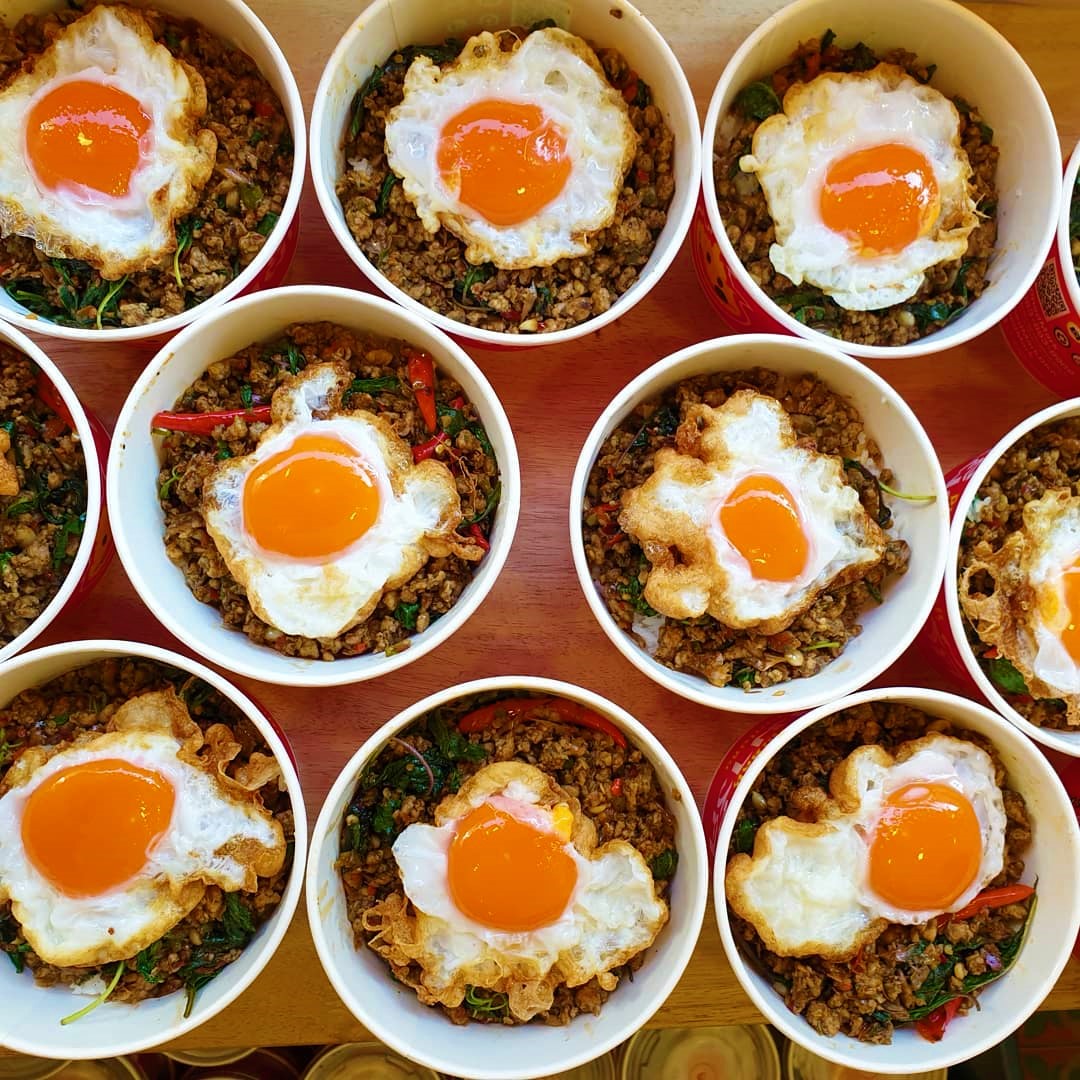 Due to the shutdown of restaurants in Bangkok, Phed Mark is temporarily suspending its dine-in services and will instead deliver only through the Lineman App. For more information, please see picture and links below!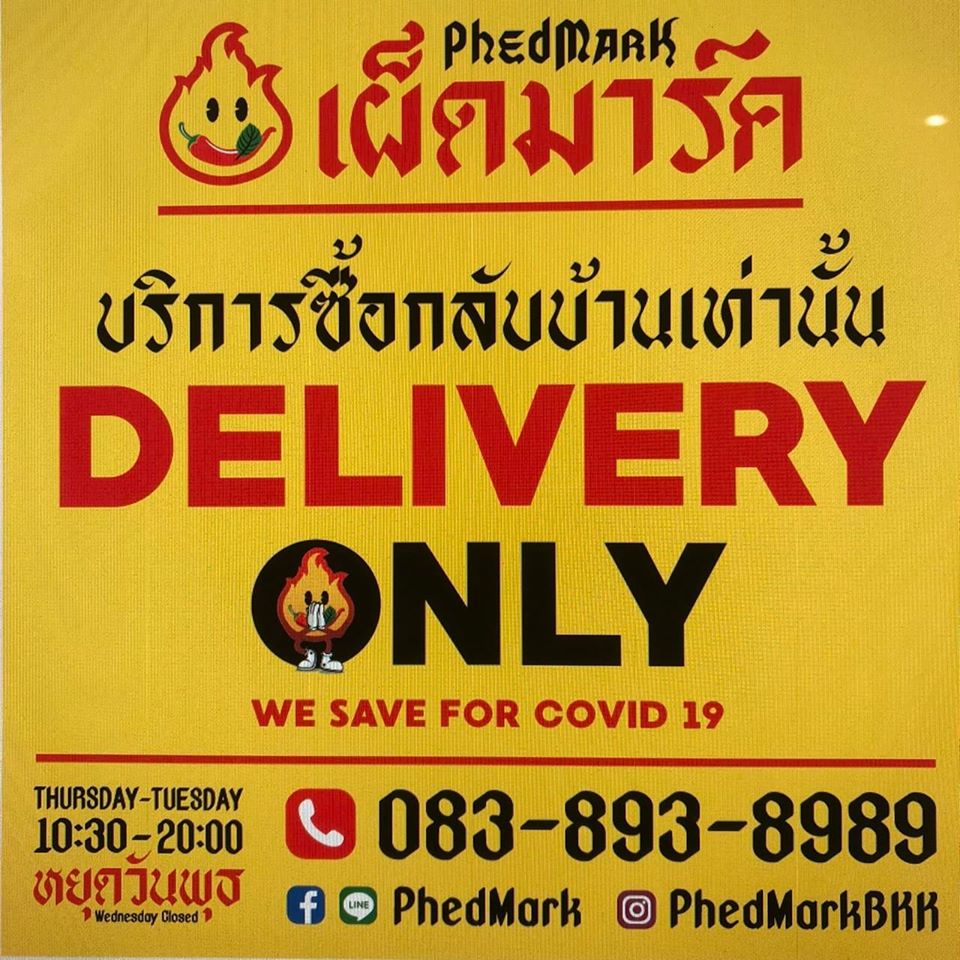 เผ็ดมาร์ค Phed Mark:
Address: 928 Sukhumvit Rd, Phra Khanong, Khlong Toei, Bangkok 10110, Thailand
Operating Hours: 10:30am – 8:00pm (Everyday except Wednesdays)
Contact: +66 83 893 8989
Link(s): Website, Instagram, Facebook
Also Read: This Famous Spot In Bangkok Delivers Fresh Seafood To Your Home Like Steamed Mud Crab
–
We would like to invite you to join our New Private Community Group! Here you are free to ask questions, share your love for food, and explore the Bangkok community! We will also regularly post about casual promos and latest findings.
Click on the button below and hunt good food with us today!