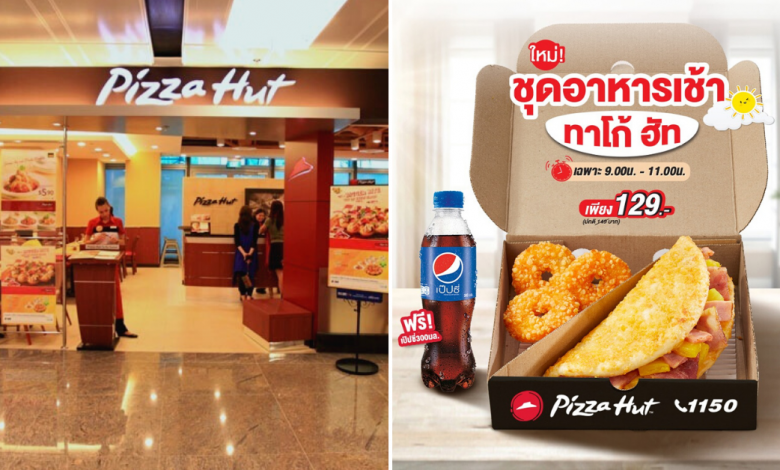 TL;DR
Pizza Hut Thailand releases new item, the Morning Hut Taco Set
This item is only available from 9AM-11AM
Each set is priced at THB 129 only
Good morning foodies! As we all know, breakfast is the most important meal as it makes or breaks a productive day ahead. And of course, here in Thailand, there are plenty of breakfast options available at our fingertips. But with so many options ahead, how do we know which to pick? Then, it's time to follow your tastebuds and perhaps what's latest in the food scene. Pizza Hut Thailand has just rolled out their brand new 'Morning Hut Taco Set' and you won't wanna miss out on this.
Pizza Hut Thailand Releases Morning Hut Taco Set
Pizza is always that convenient meal that we opt for when we run out of ideas for dinner. It's simple, easy and most importantly, fulfilling to our tummies. This is why Pizza Hut constantly comes up with new menu items to keep all of us on our toes. Their intriguing items include Hokkaido Super Cheese, Chicken Truffle Pizza and many more.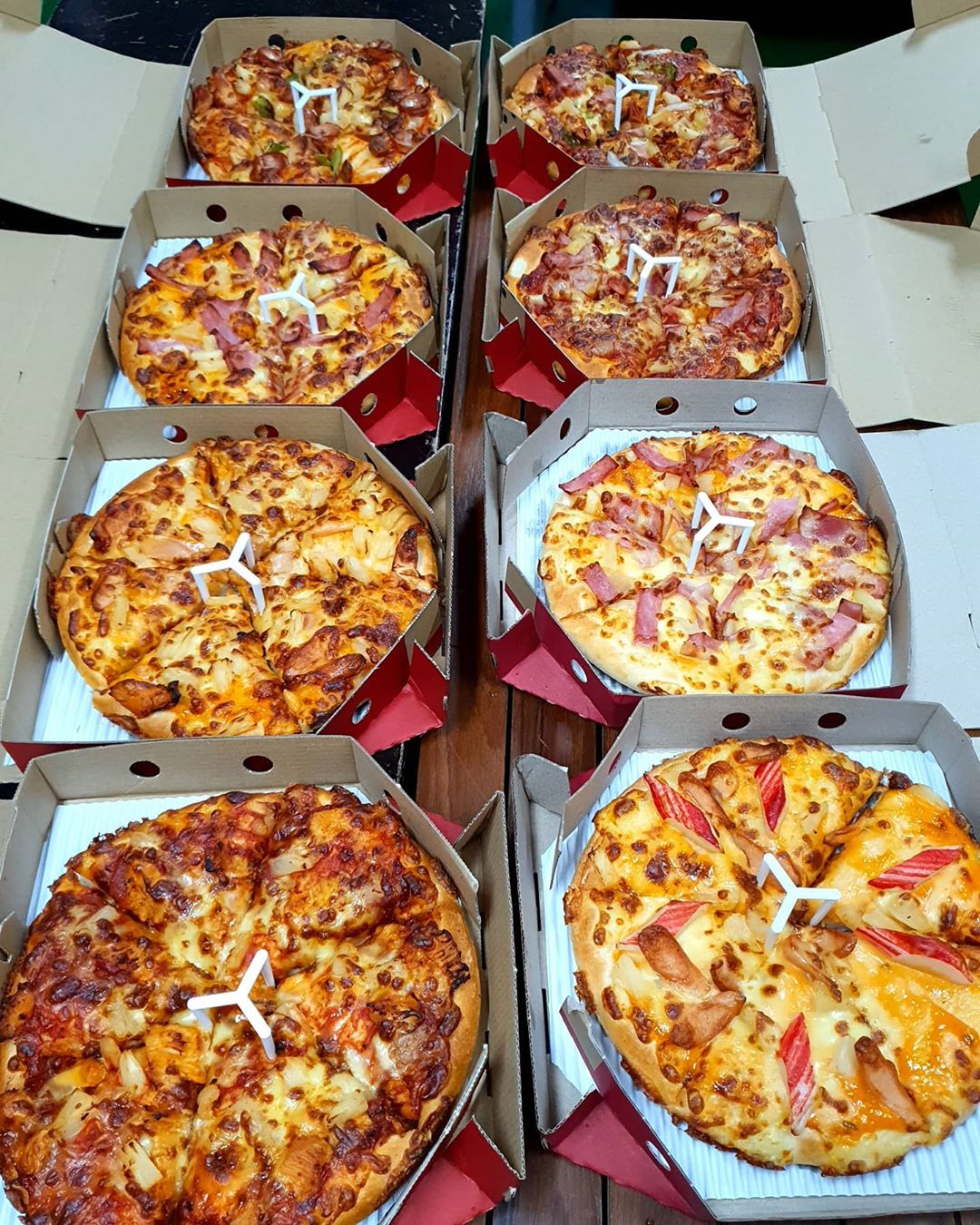 Knowing that everyone needs an awesome breakfast to kickstart our day, Pizza Hut Thailand launches a new 'Morning Hut Taco Set'. This breakfast set comes with a Pizza-crusted Fish Taco, 3 pieces of fish donuts and one bottle of Pepsi. As good things are always only available for a limited time, the Morning Hut Taco Set is only available from 9AM-11AM.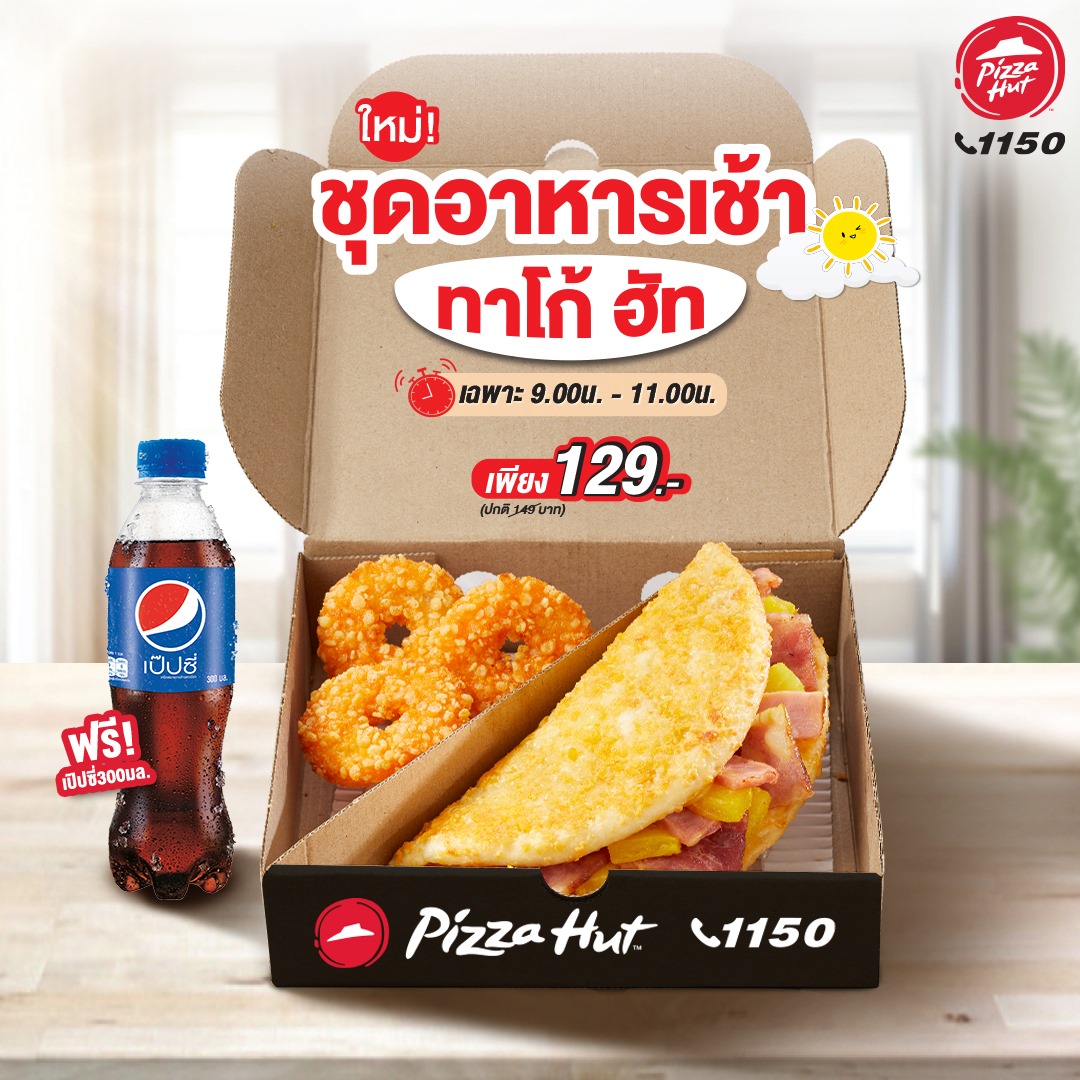 Also, the original price of the Morning Hut Taco Set is 149 THB but since it's the launch of a new item, each set will only be selling at 129 THB! If you're feeling lazy to head out, you can always opt for delivery to your doorstep.
Try It Out Today!
A breakfast this good is irresistible so in case you're still planning for tomorrow's breakfast, then consider it done. Enjoy this brand new creation from Pizza Hut Thailand! For more details, click here.
Link(s): Pizza Hut
Also Read: Bangkok's Chinatown Is Coming Back To Life As The Rate Of Infection Slows Down
—
We would like to invite you to join our New Private Community Group! Here you are free to ask questions, share your love for food, and explore the Bangkok community! We will also regularly post about casual promos and latest findings.
Click on the button below and hunt good food with us today!