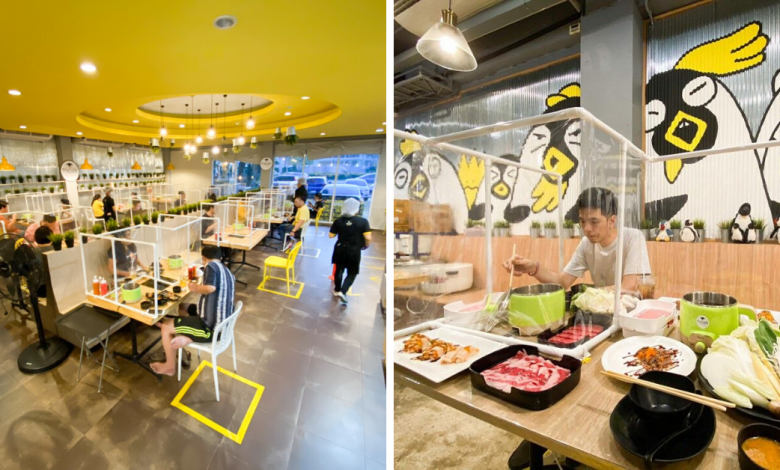 Greetings, foodies! This week has been the start of "new" beginnings – where businesses nationwide have started reopening after a long hiatus. Of the many things you're looking forward to, we know you're been waiting to dine out with your friends and family. However, eateries have to adhere to strict measures in order to start operating. It's not easy for eateries to do so, with the limited space and all, but this one eatery is taking things to the next level!
Penguin Eat Shabu Restaurant Introduces Innovative Way For Dine-In Customers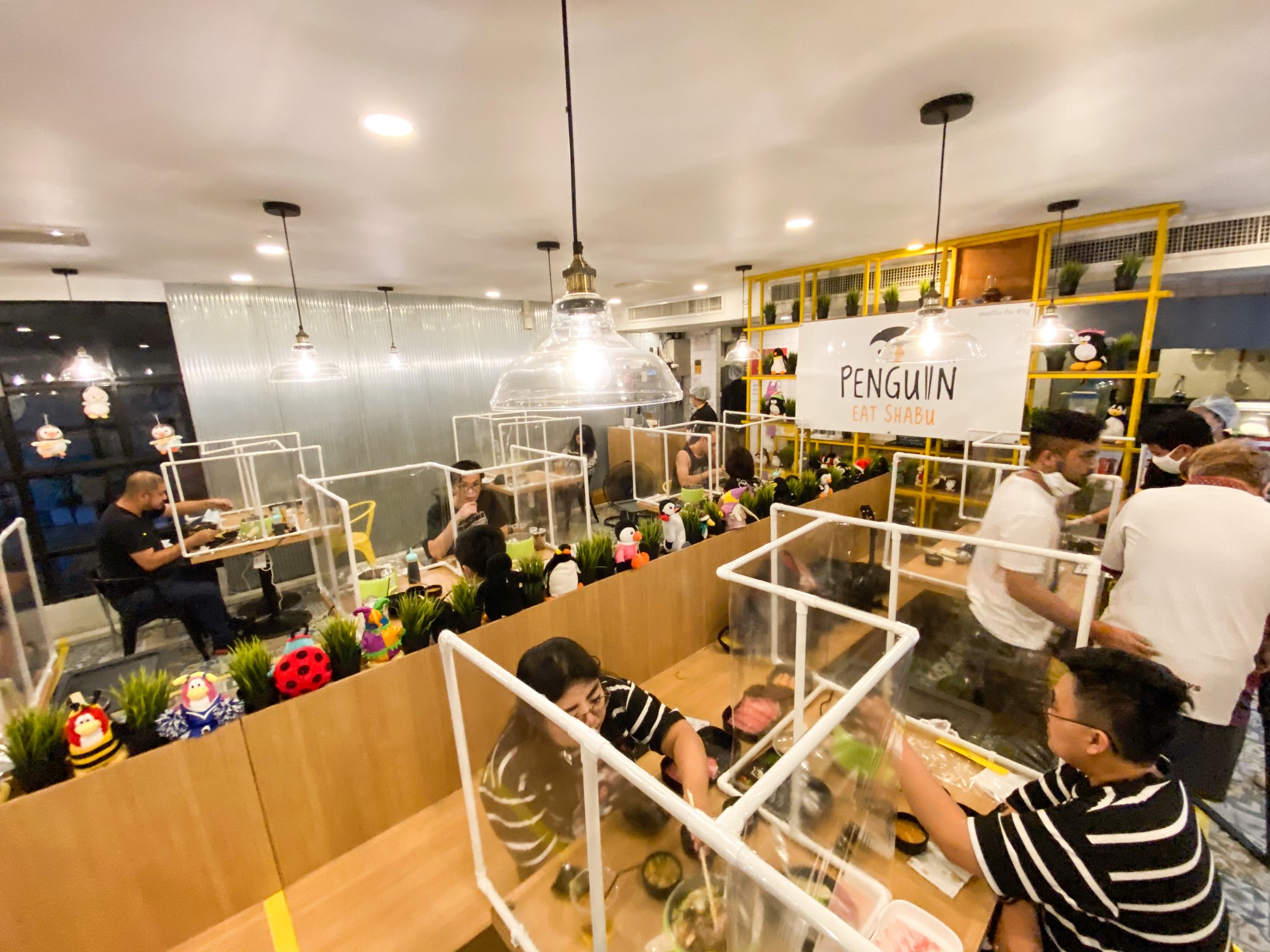 Penguin Eat Shabu has come out with this unique table partition in order for customers to not only dine-in together but also to do it safely. Built from using PVC pipes and thick clear plastic, it's able to keep customers at a safe distance of at least 1.5 metres away from each other. Besides, you can still see your friends or family while eating!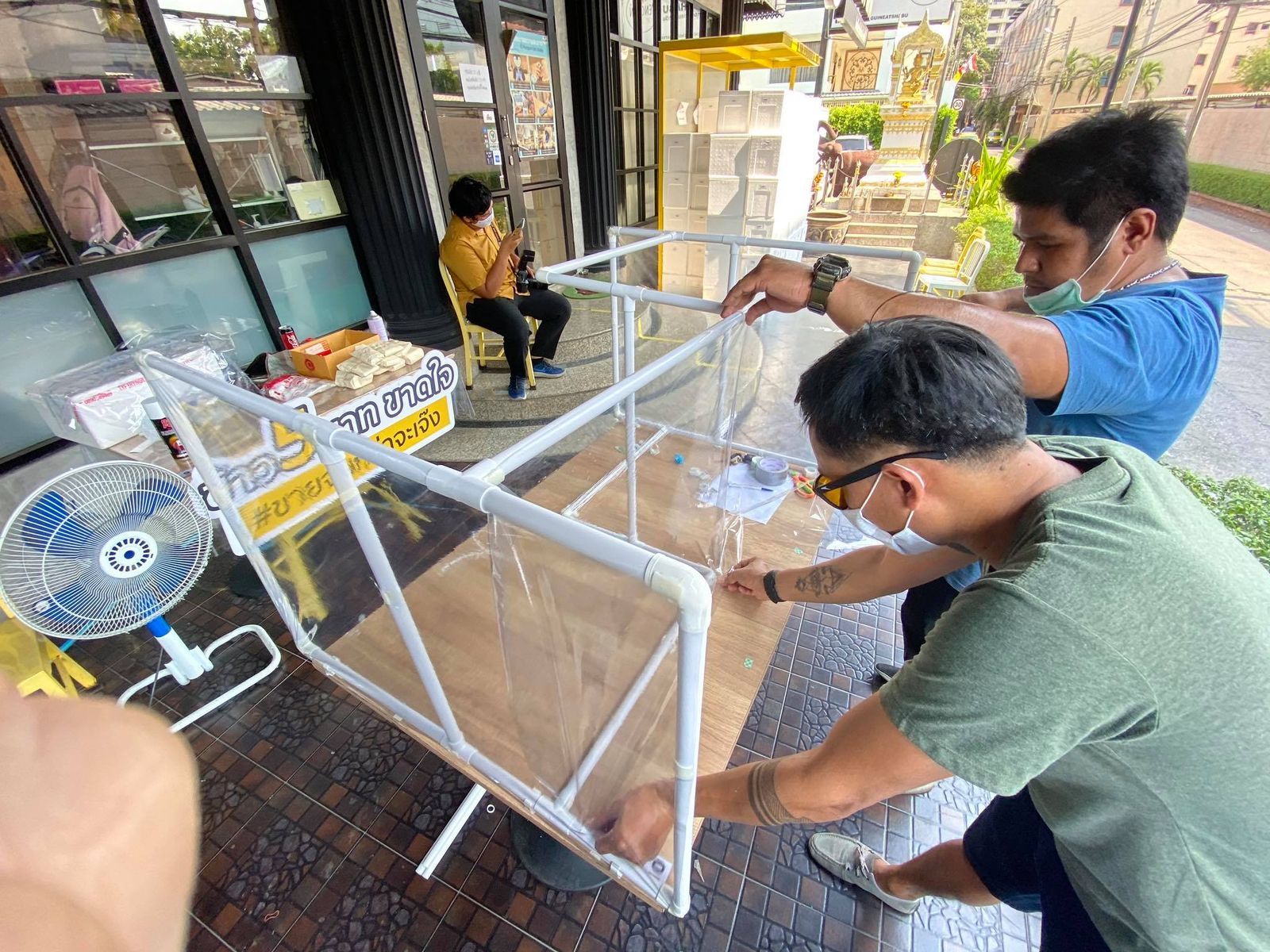 According to Voice Online, Thanaphan Wongchinsri, the owner of Penguin Eat Shabu said that he and his team came out with the S-shaped partition so it doesn't occupy that much space. What's even unbelievable is that the installation of the partition only costs around 200 to 300 baht per table.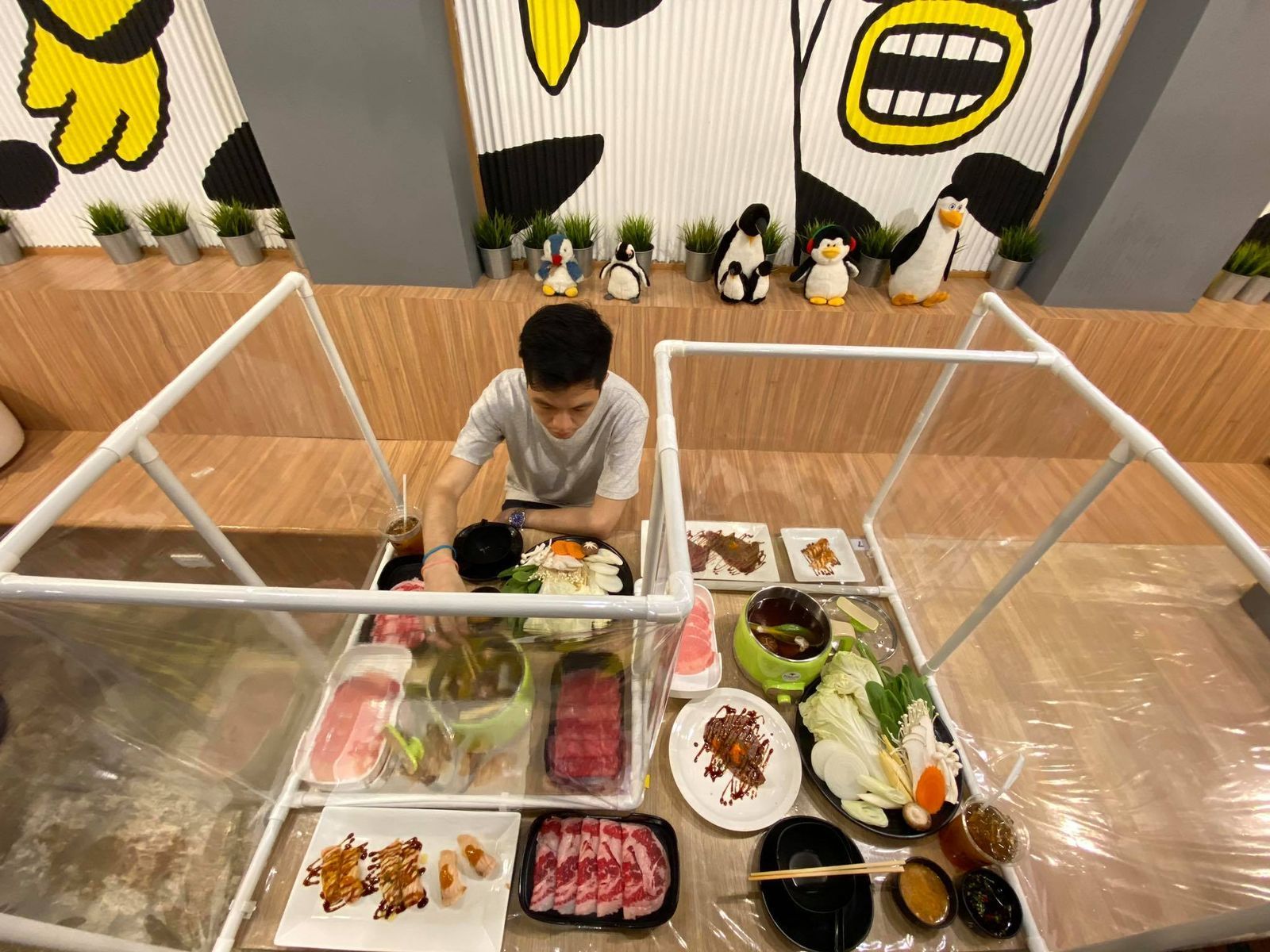 Thanaphan has since urged for eateries to build their own partition because it'll cost less than getting the ready-made ones from the market. He also said that he and his team is planning to build this for small struggling eateries whom have no money to build it themselves.
Now You Can Dine-In Worry-Free At Penguin Eat Shabu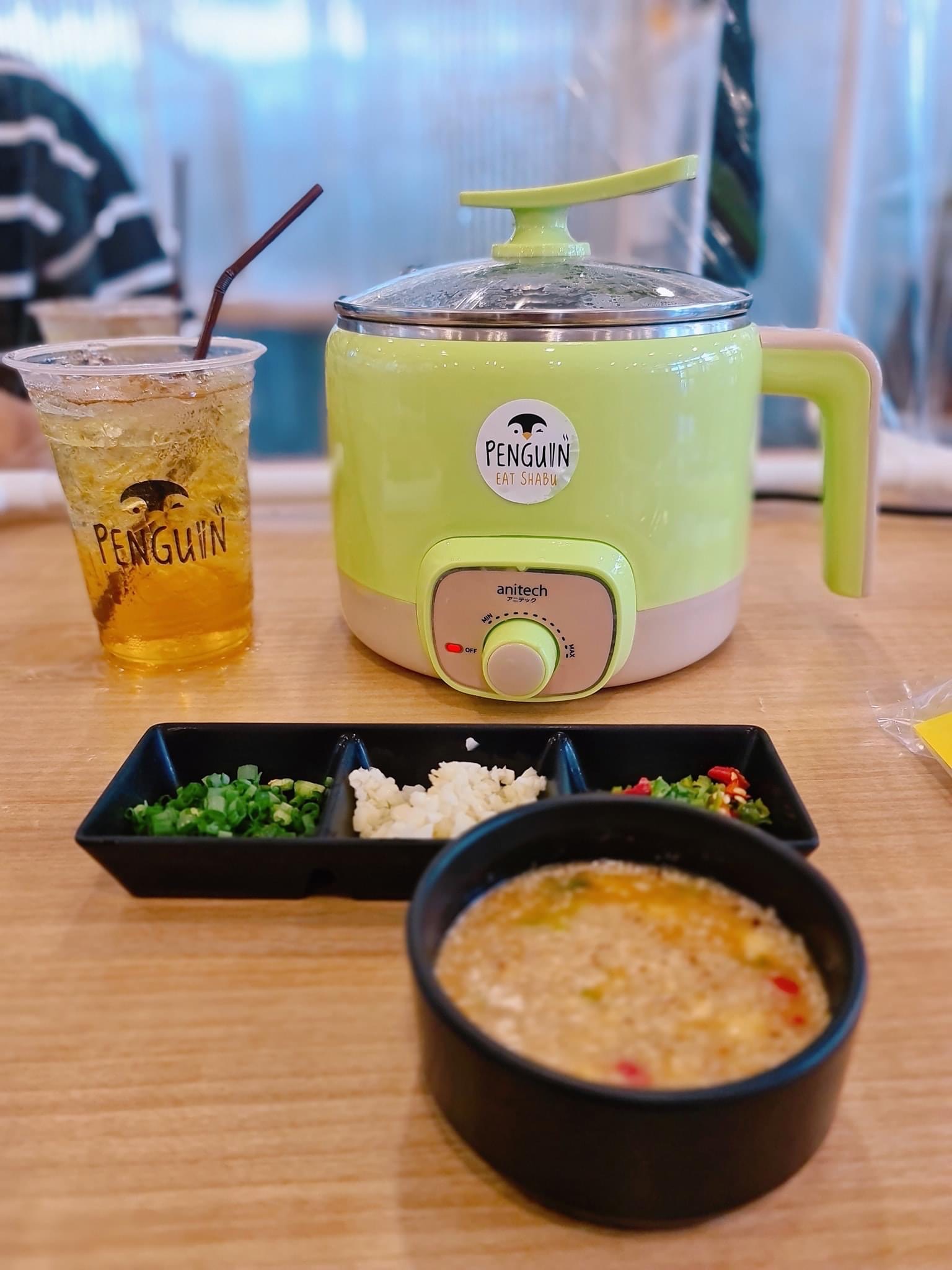 It's definitely a great effort from the team at Penguin Eat Shabu! Not only do you get to enjoy delicious single serving shabu-shabu (which means more food for you!), but you also get to eat it safely without worrying about social distancing. So, satisfy your shabu-shabu cravings by visiting Penguin Eat Shabu today!
Penguin Eat Shabu
Feature image: @penguineatshabu (Facebook) | Voice Online
Read more: Rejoice And Stay Vigilant As Eateries, Malls and Parks Reopens This May 3
–
We would like to invite you to join our New Private Community Group! Here you are free to ask questions, share your love for food, and explore the Bangkok community! We will also regularly post about casual promos and latest findings.
Click on the button below and hunt good food with us today!