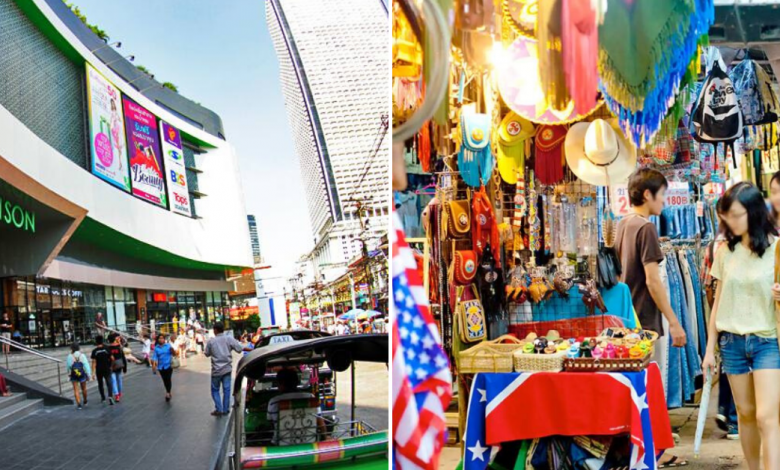 Thanks to our hardworking and diligent front liners, death tolls and the number of victims due to COVID-19 were significantly reduced. Allowing the government to further loosen the law. Before, the government had announced eight types of venues that can reopen under strict social distancing practices. However, it has only been made official today.
Reviving Almost All Business Venues At Once
Of course, the government had analyzed the situation thoroughly before coming up with this drastic decision. The COVID-19 status in Thailand had improved to a great length that it is possible to revive the economy. Announced earlier today that the reopening of business venues will begin from 3rd May 2020.
Among the businesses that are allowed to reopen includes:
Fresh markets, flea markets, community markets, floating markets, and walking streets.
Restaurants and cafes outside shopping malls, and street food.
Small shops, supermarkets, dining spaces in convenience stores, and vendors.
Parks and outdoor sports complexes like tennis courts and golf courses.
Beauty salons and barbers shops
Other businesses: pet shops and nurseries.
The Public Must Practice Strict Health Measures
However, please remain cautious and practice strict health measures. Especially since we know that the nation isn't 100% free from the virus yet. The closure may happen again if the infection rates increased in the next 14 days.
Adjust The Precaution Steps Accordingly
The danger level is different between provinces, thus the measures may be tweaked accordingly. But, the changes that are made should not fall far from what the government had outlined. Meanwhile, this is a great sign showing that we are winning against the pandemic! Well done everyone. Can't wait to see you guys outside again!
Also Read: JUST IN: Thailand To Remain Under State Of Emergency Till End Of May & Inbound Flight Ban Extends
–
We would like to invite you to join our New Private Community Group! Here you are free to ask questions, share your love for food, and explore the Bangkok community! We will also regularly post about casual promos and latest findings.
Click on the button below and hunt good food with us today!