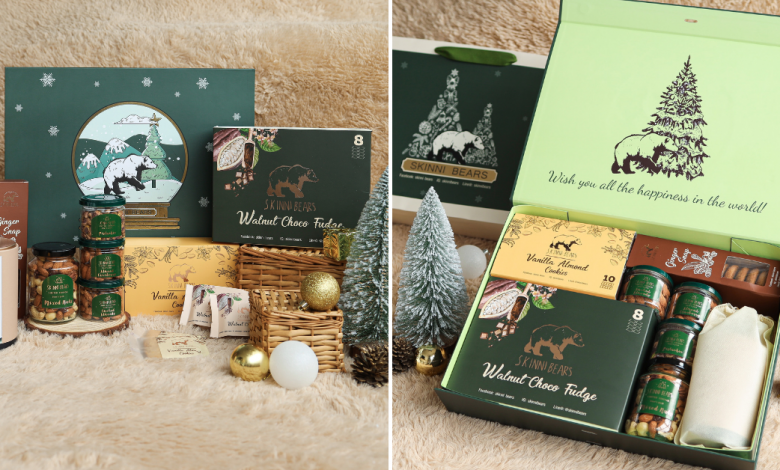 Foodies, holiday is ringing! Gather around with your loved ones and fill the air with laughter and joy this year. Oh no, still looking for the perfect Christmas gifts? Skinni Bears has got you covered! For the first year, the homegrown brand has created a series of healthy yet delectable Christmas hampers that will surely impress your friends and family. So don't look away if you're shopping for last-minute Christmas presents!
Skinni Bears Introduces Healthy-Licious Hampers That Are Perfect For Health Fanatics: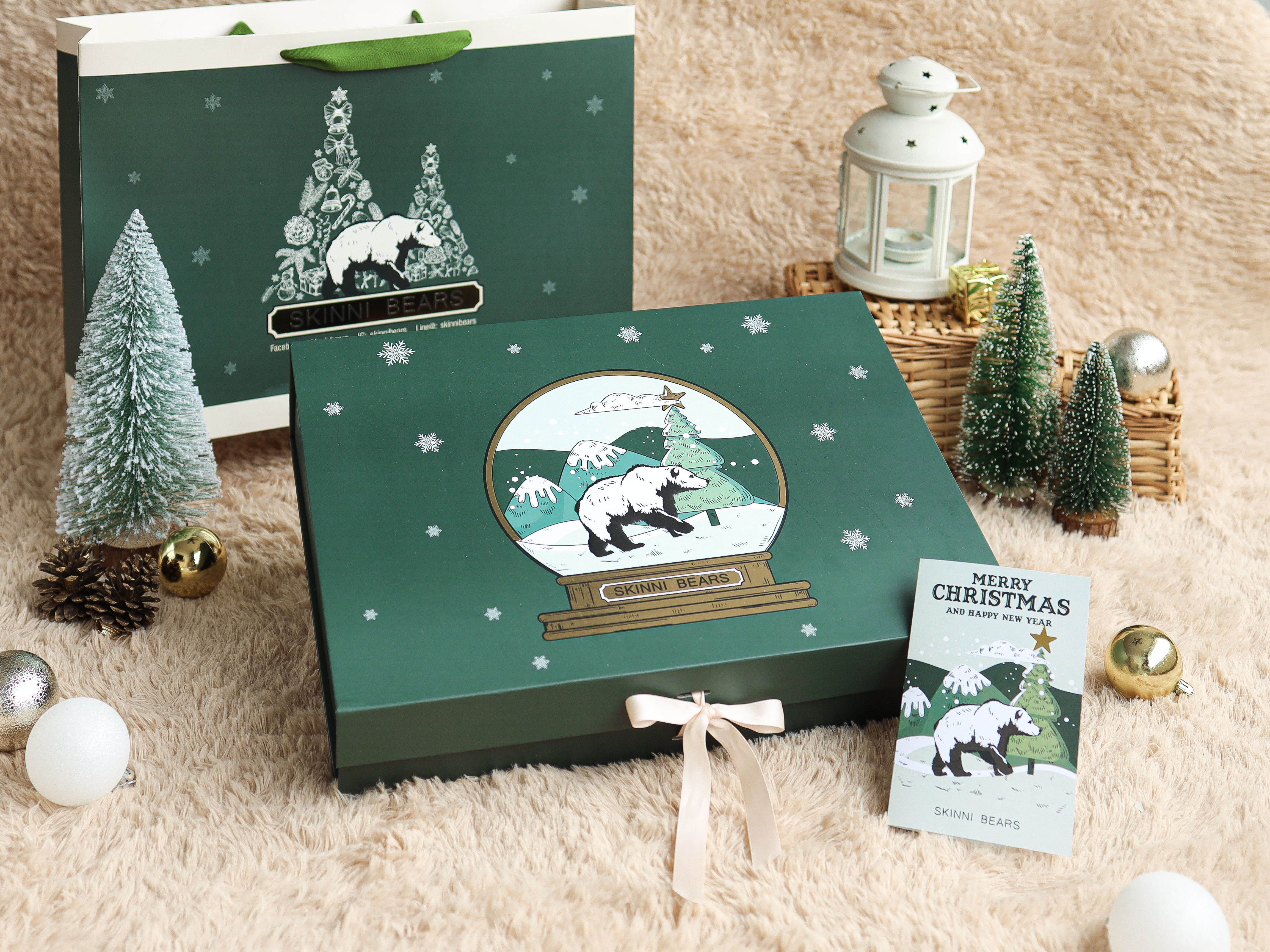 Born and bred in the Land of Smiles, Skinni Bears started off in the back of their bear kitchen, crafting small batches of granolas. The mastermind behind this is a humble chef who studied culinary in Salt Lake Utah. He brought back some preservation techniques using natural ingredients and perfected the recipe.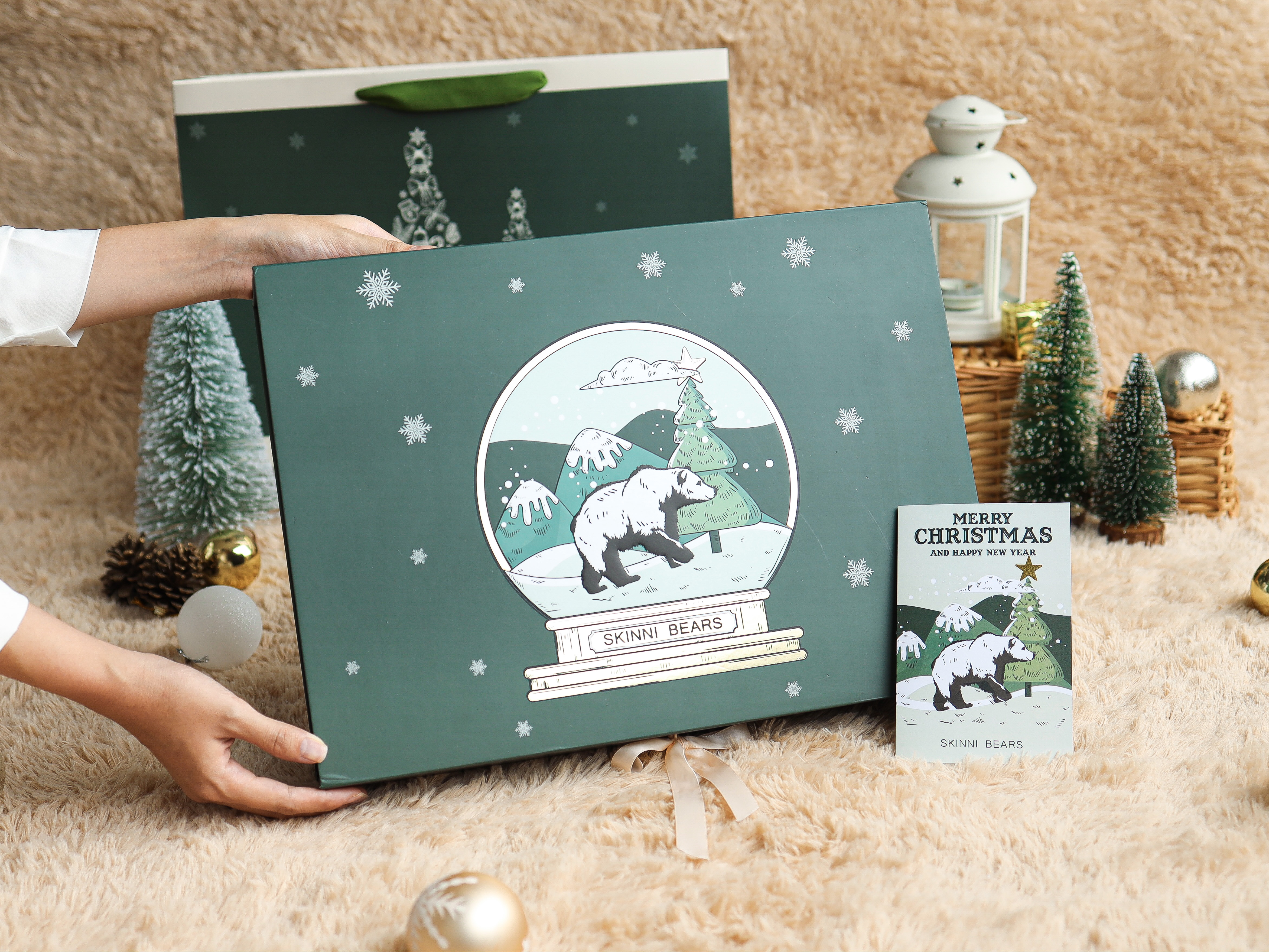 Skinni Bears is known for crafting sophisticated yet delectable and healthy treats. They've got an overwhelmingly positive response for their mooncakes over the past year. This year, for the first time ever, they're celebrating the festive season together with their exclusive Christmas hampers!
A Closer Look At Their Christmas Hampers: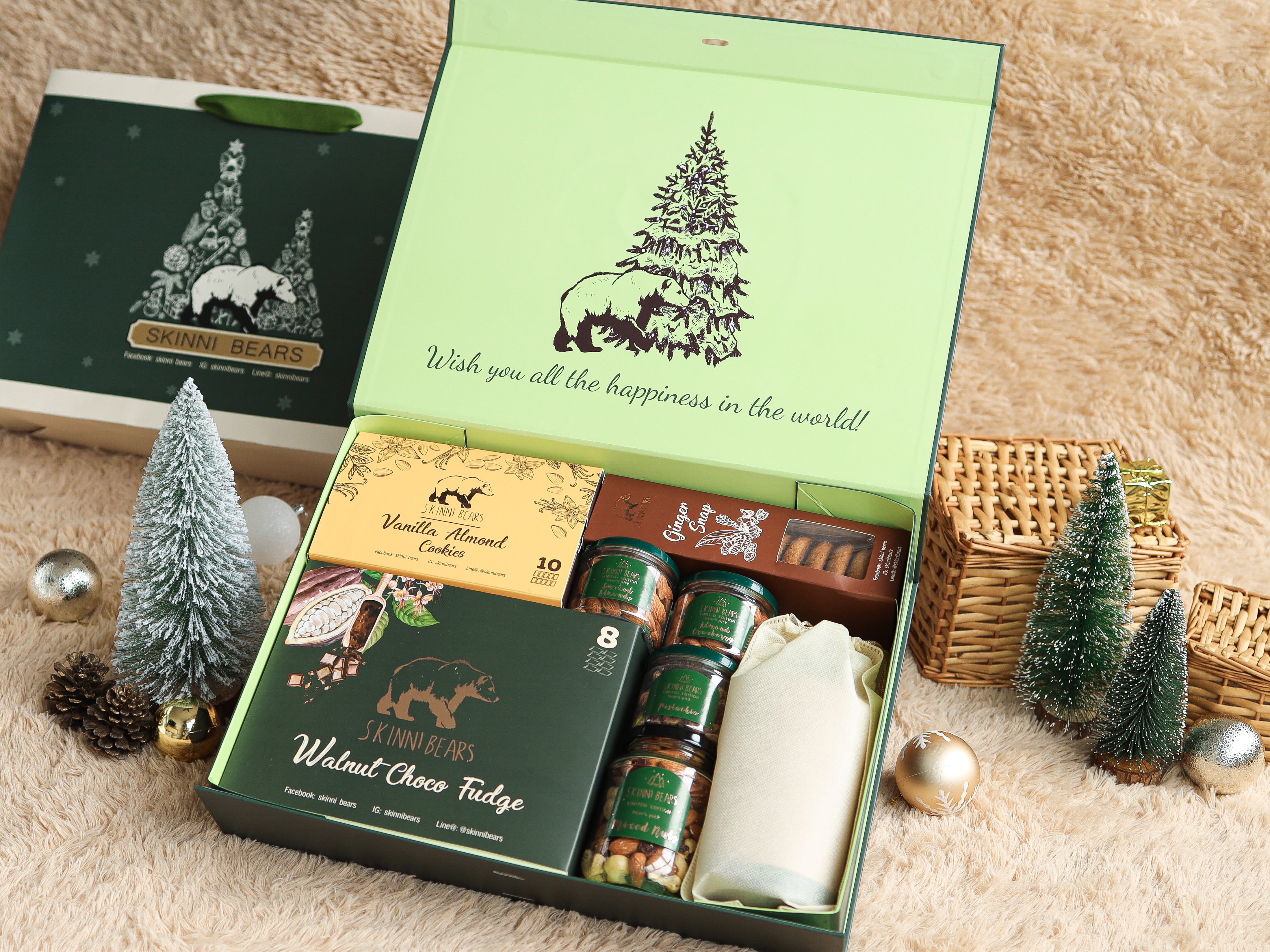 Skinny Bears has not one, but three hampers sets to offer! We've tried out their Christmas Hamper Set B and overall was impressed by their product quality. First of all, take a look at this beautiful box, every element screams Christmas! Unbox to reveal a series of yummy Christmas goodies.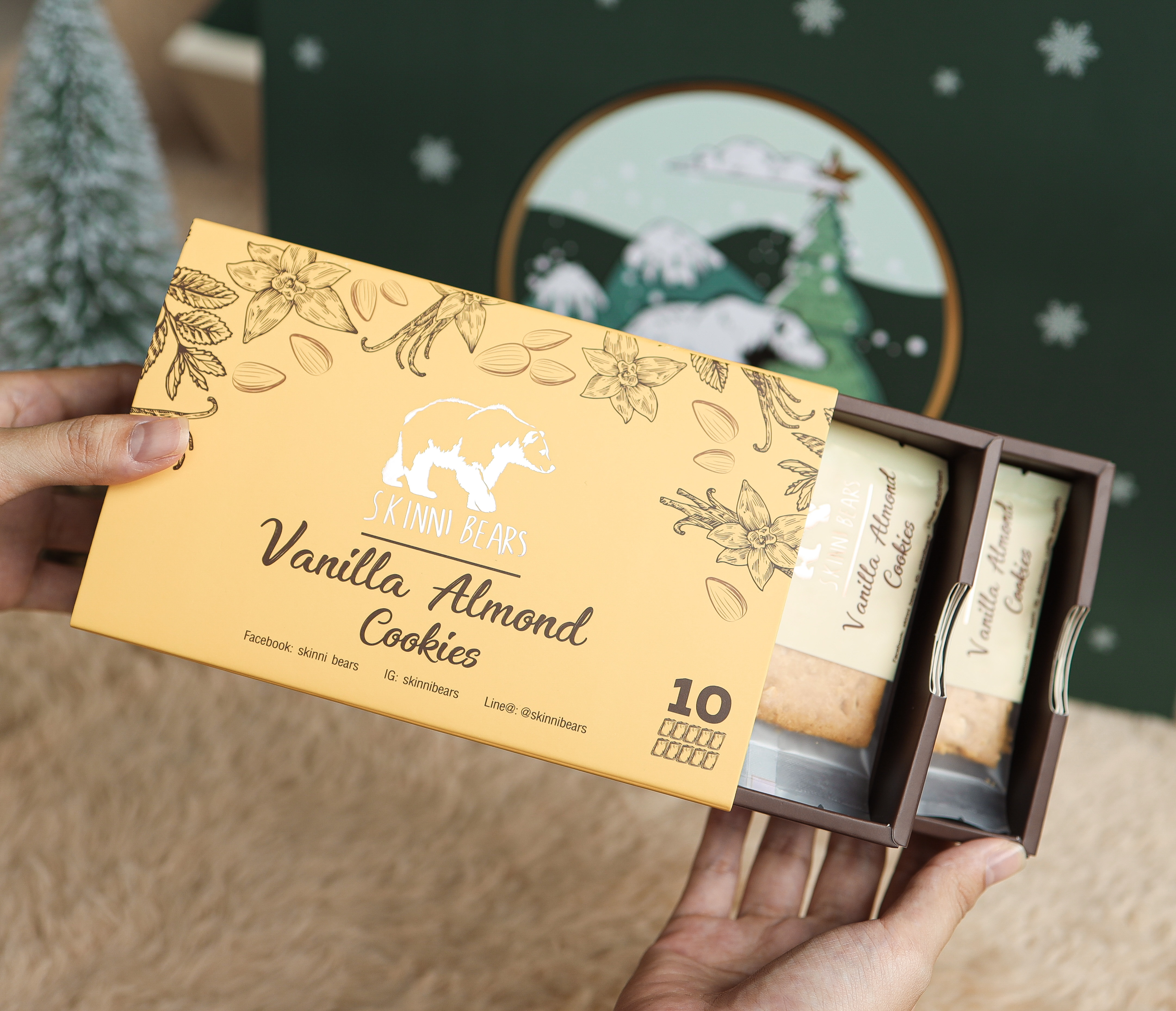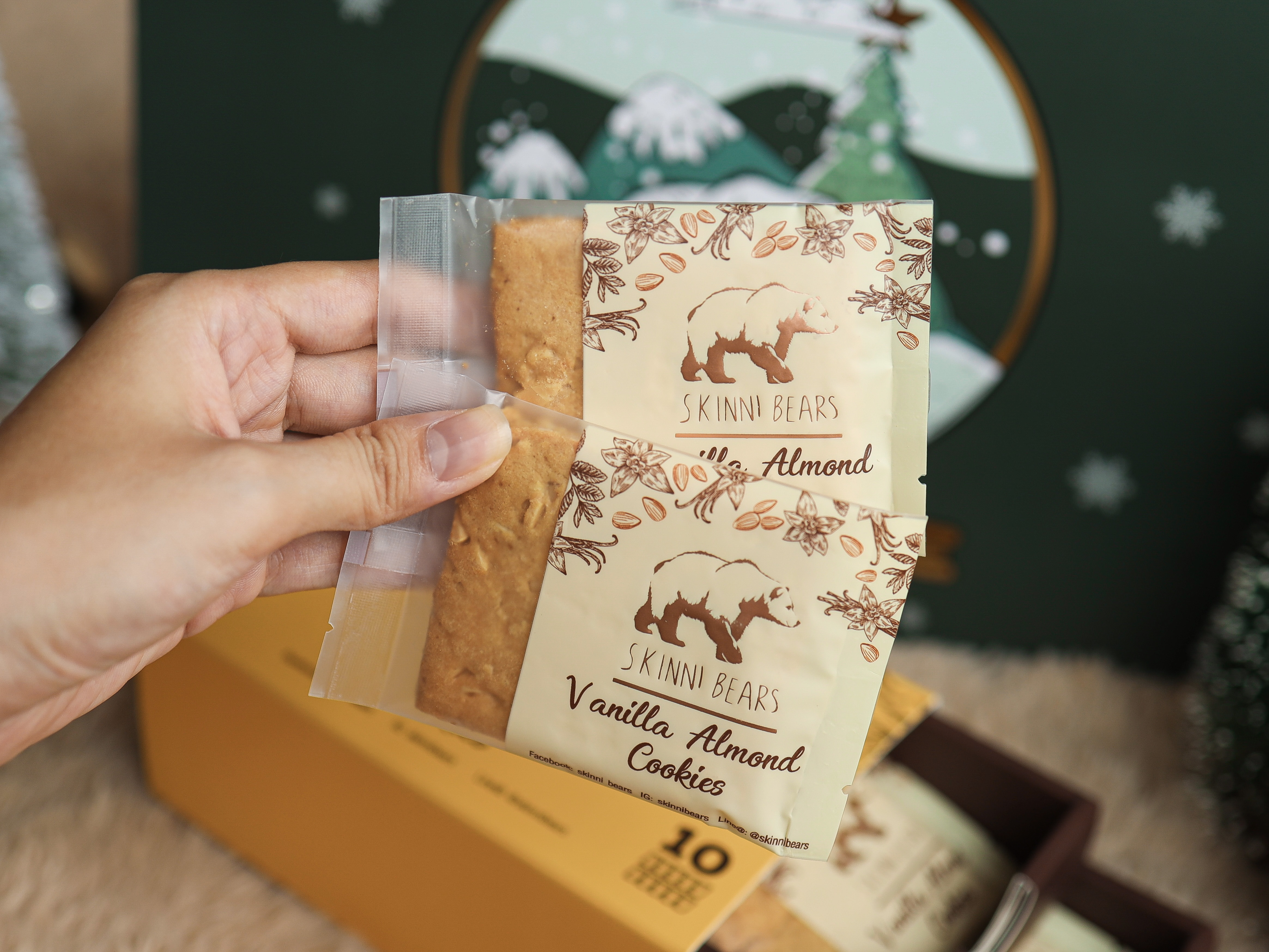 Vanilla Almond Cookies is full of almonds with a pleasing vanilla flavour made out of real Vanilla Pod. The joyous holiday doesn't feel right without gingerbread and we were impressed by this Ginger Snap. It's made from real ginger along with other spices, packs a punch and is herbaceous with a gingery aftertaste.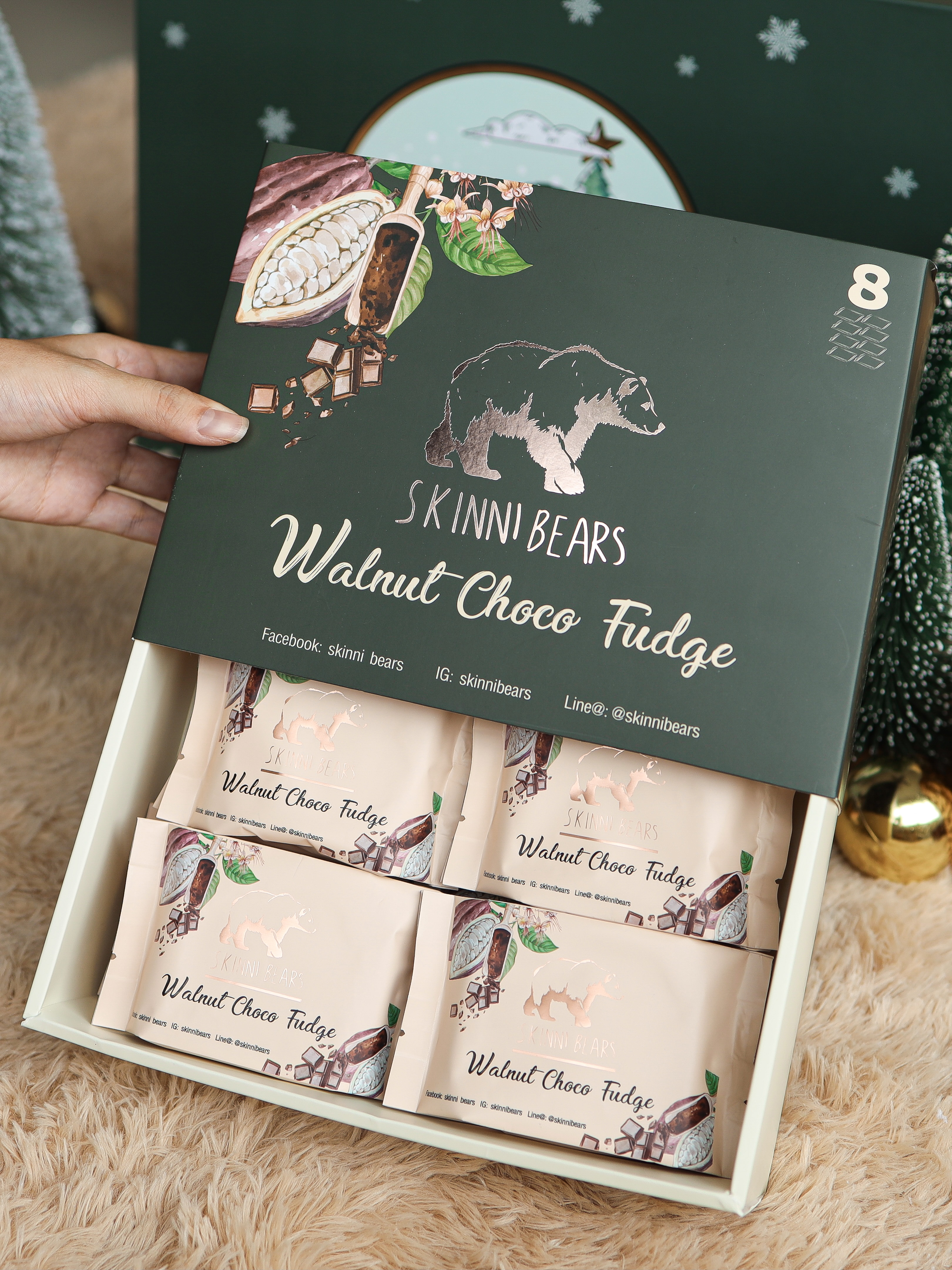 Walnut Choco Fudge has plenty of almonds inside, with a thick coat of chocolate fudge. We heard they used French Chocolate to get the rich chocolate mouthfeel! If you love all things nut, then you'll fall head over heels with the following treats. From Mixed Nuts to Pistachio, everything is handpicked, free of preservatives and locked in glass bottles to retain its freshness.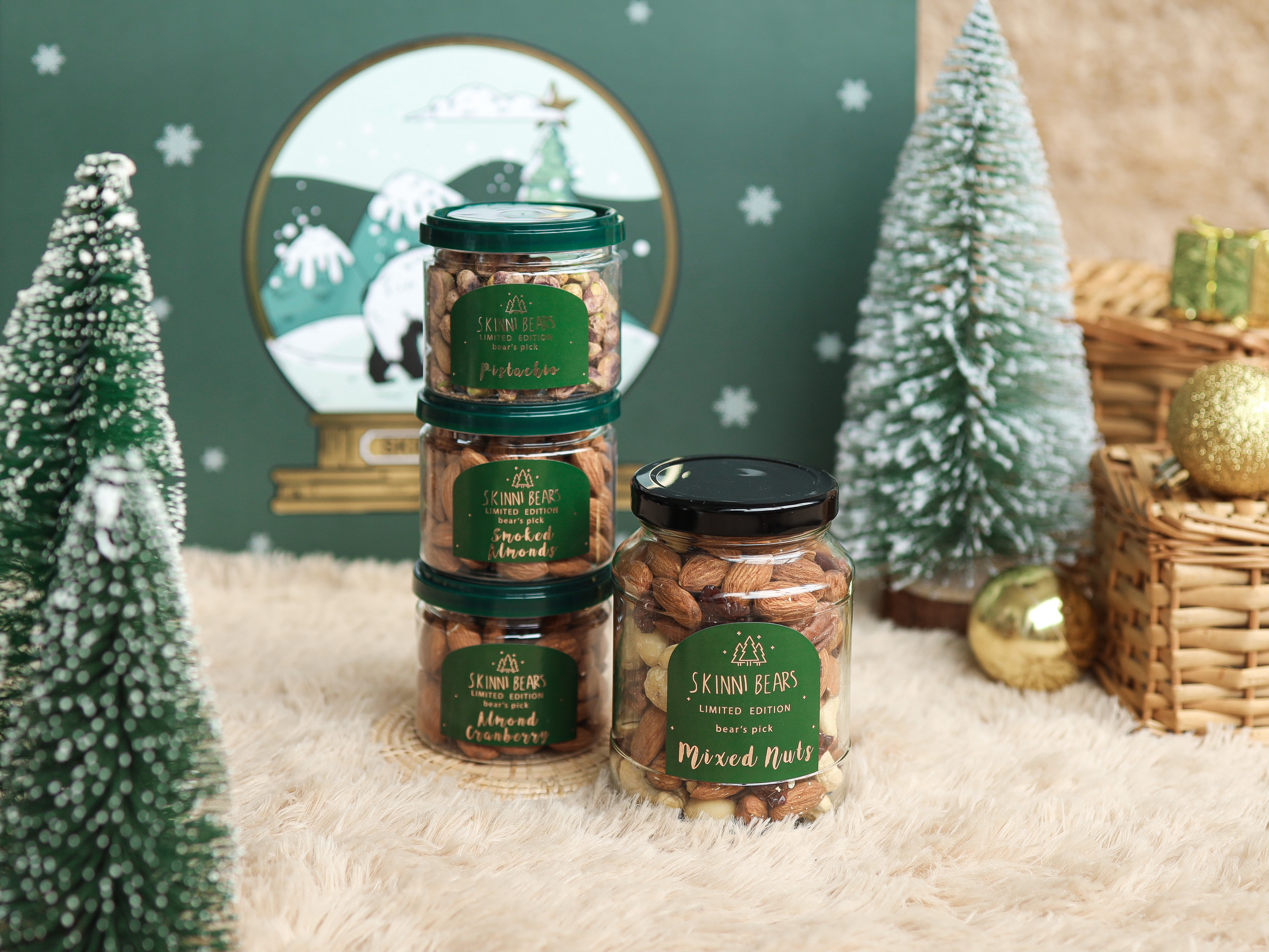 Need more flavours to tantalize your taste buds? Skinni Bears' Smoked Almond tastes as if you were having bacon or ham! They're real smoked Hickory Wood almonds free of chemicals, so you'll get an aromatic, smoky taste. Almond & Cranberry on the other hand, is great for those who fancy fruity flavours.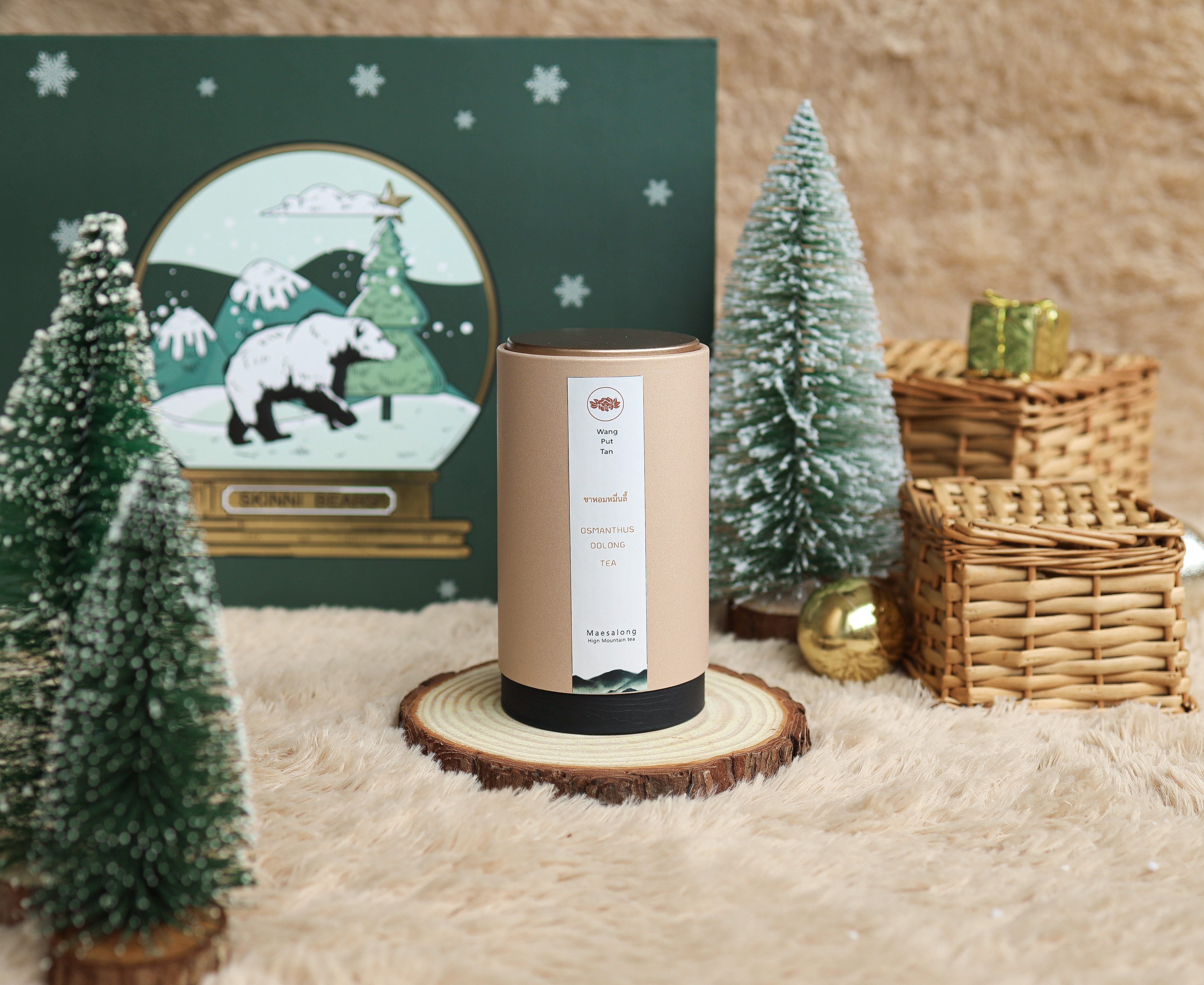 Balance your taste buds and wash down the heaviness with their exclusive Osmanthus Tea. Unlike any Osmanthus tea that we've tried, it's a unique flower tea that they sourced from Chiang Rai. Providing a subtle floral scent that's sweet and calms the mind. Perfect to go with their Christmas treats!
Failproof Christmas Giftings With Skinni Bears: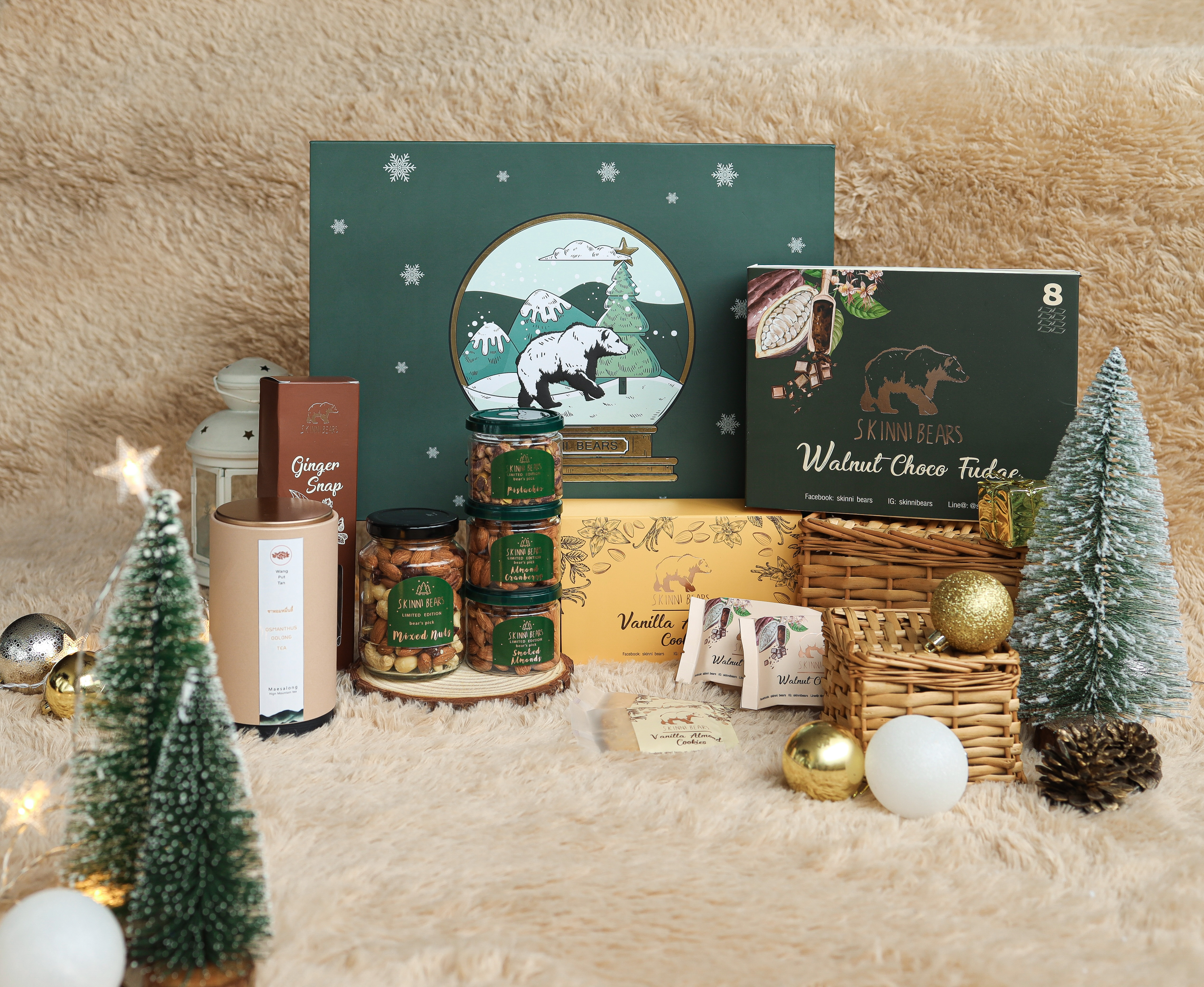 Time to reveal the price tag! For all the products you get along with their exclusive packaging, the Christmas Hamper Set B is priced at 2190 Baht. They have another set, Set A that costs only 1590 Baht. Not only do these beautiful hampers fit the occasion like the missing puzzle piece, they're presentable, delectable and great for everyone to enjoy. The best part is, they're offering FREE delivery within Thailand and to Malaysia for a limited time only!
Christmas is all about giftings and bringing your loved ones closer together. So grab a hamper set from Skinni Bears as a gift for your friends and family. Or, treat yourself to something nice this holiday because you deserve it.
To purchase:
📌Line@ : @skinnibears
📌Line: https://line.me/ti/p/XbSMAoFGw6
📌Facebook Messenger: https://www.facebook.com/skinnibears
📌Instagram: https://instagram.com/skinnibears?utm_medium=copy_link
📌Contact: 093-296-6151
Also Read: BREAKING: Singapore-Thailand VTLs Will Open From 14th December, With No Quarantine Needed
–
We would like to invite you to join our New Telegram Group! We will regularly post about good food, casual promos, giveaways, and interesting findings in Malaysia.