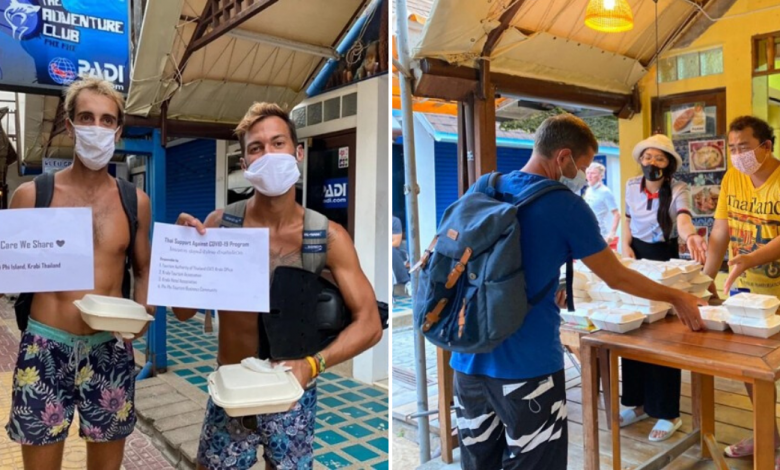 When it comes to heartwarming greetings and hospitality towards tourists, Thailand has gained much attention for it. From a sincere smile to the polite wai gesture, many foreigners have praised the Thais for being a great host. This time around, it's nothing different. During COVID-19 pandemic, stranded tourists in Ko Phi Phi are expressing their appreciation to the Thai locals for their generosity.
Warm Hospitality and Generosity Shines Through During Tough Times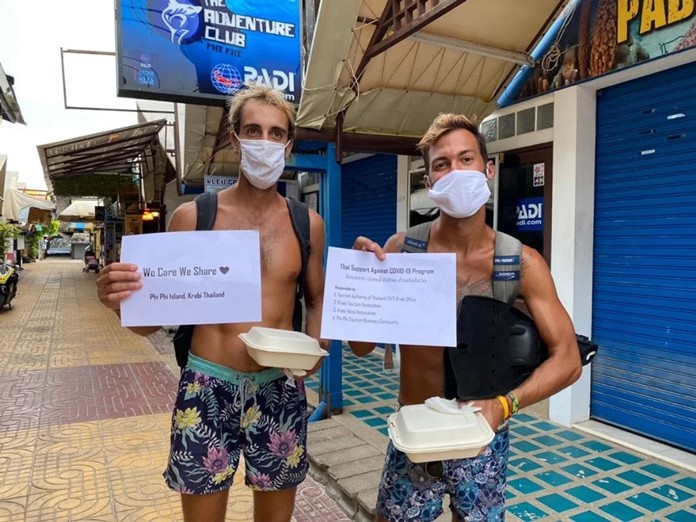 A destination known for its turquoise water and stunning beaches, Ko Phi Phi is always flooded with many tourists. However, with the outbreak of COVID-19, it has left tourists stranded on the beautiful island due to flight cancellation. In spite of this tough time, foreigners stuck on Ko Phi Phi are showing their gratitude to the locals who are generous in providing them with many essentials.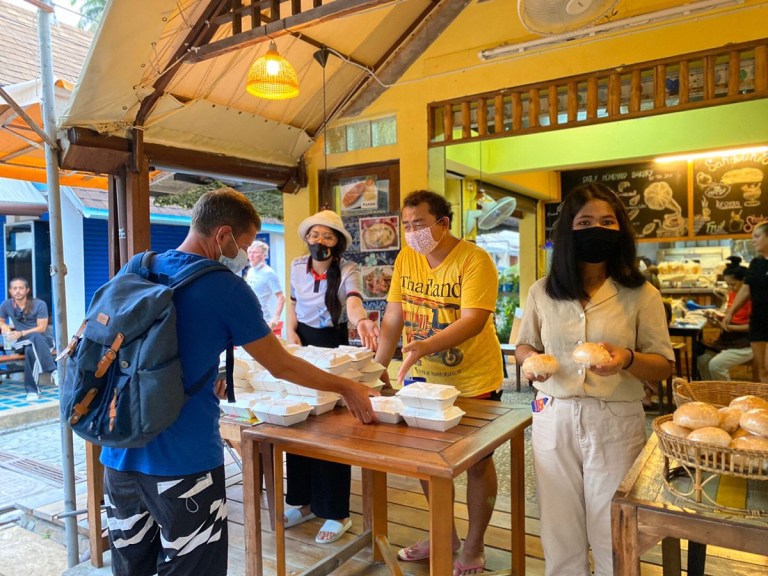 The tourists have applauded the generosity of the locals. Giving a helping hand from covering medical expenses related to COVID-19, free masks, free meals to free tests. One visitor stated 'The generosity of the Thai people has warmed my heart after spending two months on a small island in the South of Thailand during the global COVID-19 outbreak.', while also extending their gratitude towards Thailand's second automatic visa extension.
Thank You, Thailand!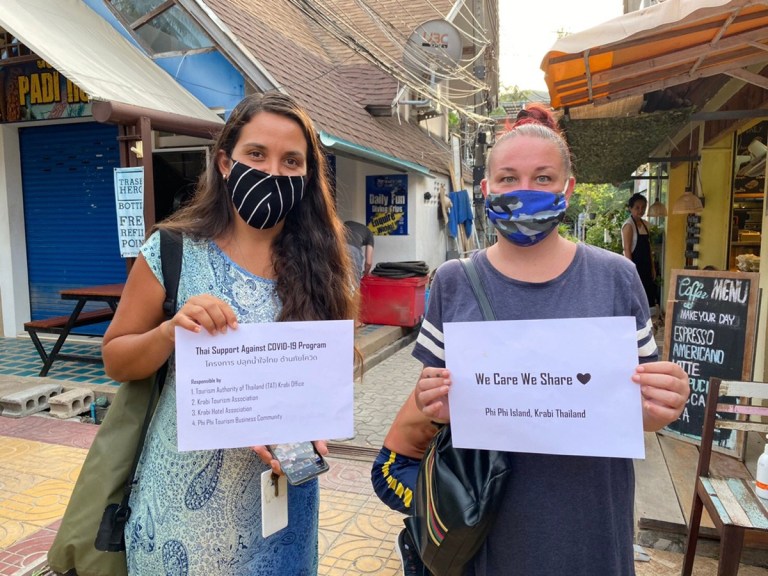 Other than that, they have also stated that they are now currently unwilling to go back to their country. With complicated procedures and fees, they think Thailand is safer than many other developed Western countries. Anyways, it's a piece of heartwarming news that many stranded tourists have come out to thank the local authorities who are giving their best in this pandemic. We hope everyone stays safe!
–
Read More: Shop Safely At The Circle Ratchapruk Drive-Thru Flea Market In Bangkok
We would like to invite you to join our New Private Community Group! Here you are free to ask questions, share your love for food, and explore the Bangkok community! We will also regularly post about casual promos and latest findings.
Click on the button below and hunt good food with us today!