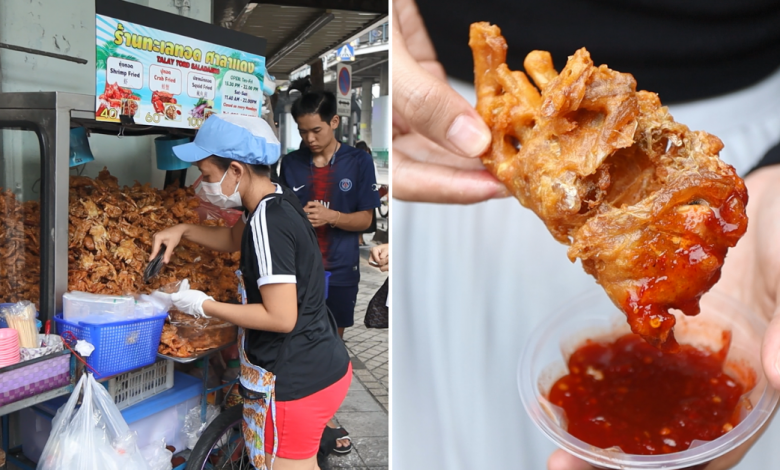 It's Monday and that means it's another foodie day! Bangkok is a city of food. Be it the unique cafe scene or the vast range of street food, it's hard not to fall in love with this city. And if you're like us who loves to uncover local delights and specialties, then this post is for you. Are you to discover a new fried snack spot with us? It's none other than Talay Tord Saladaeng that sells over 140kg of fried seafood per day!
Affordable Fried Seafood At Talay Tord Saladaeng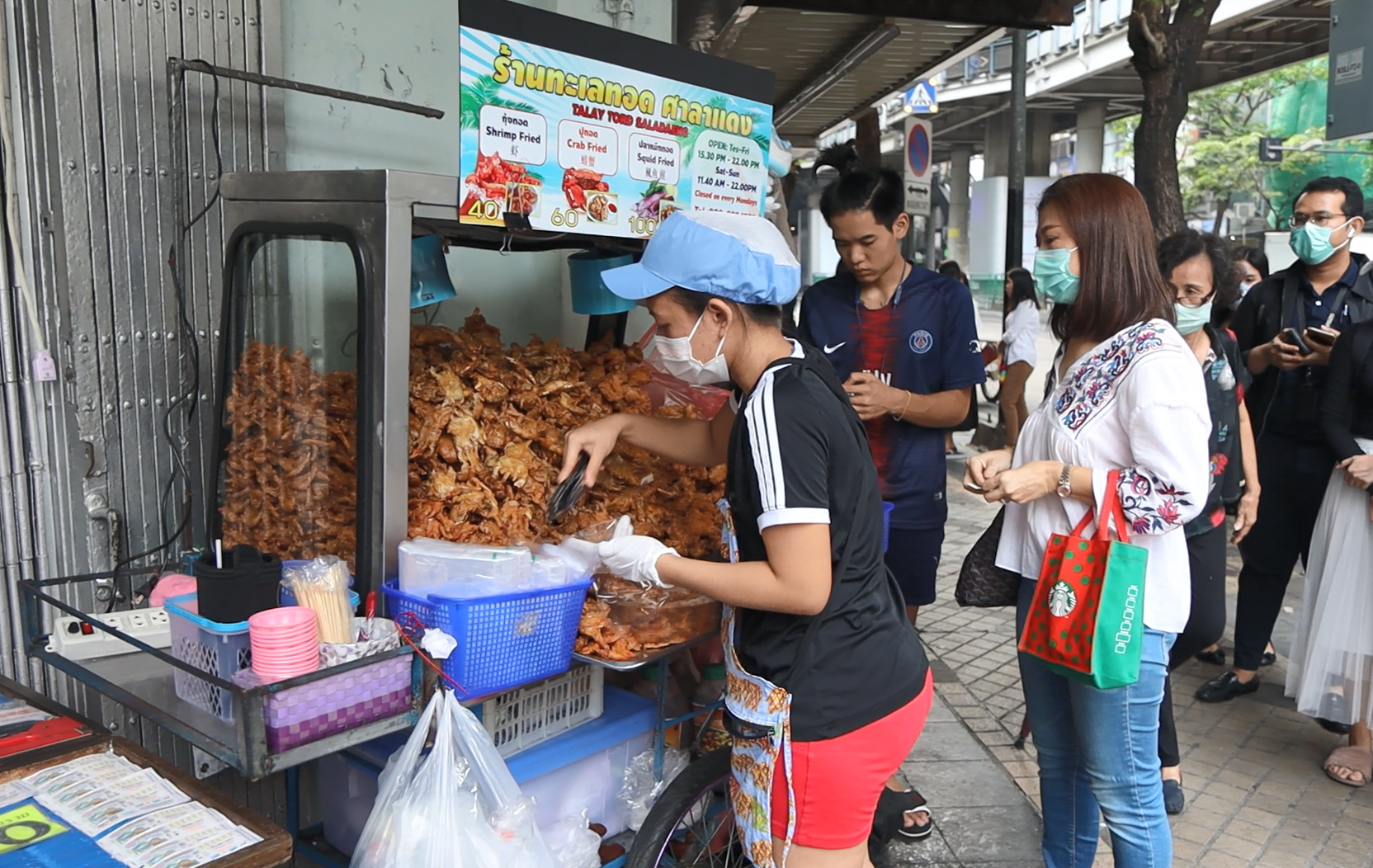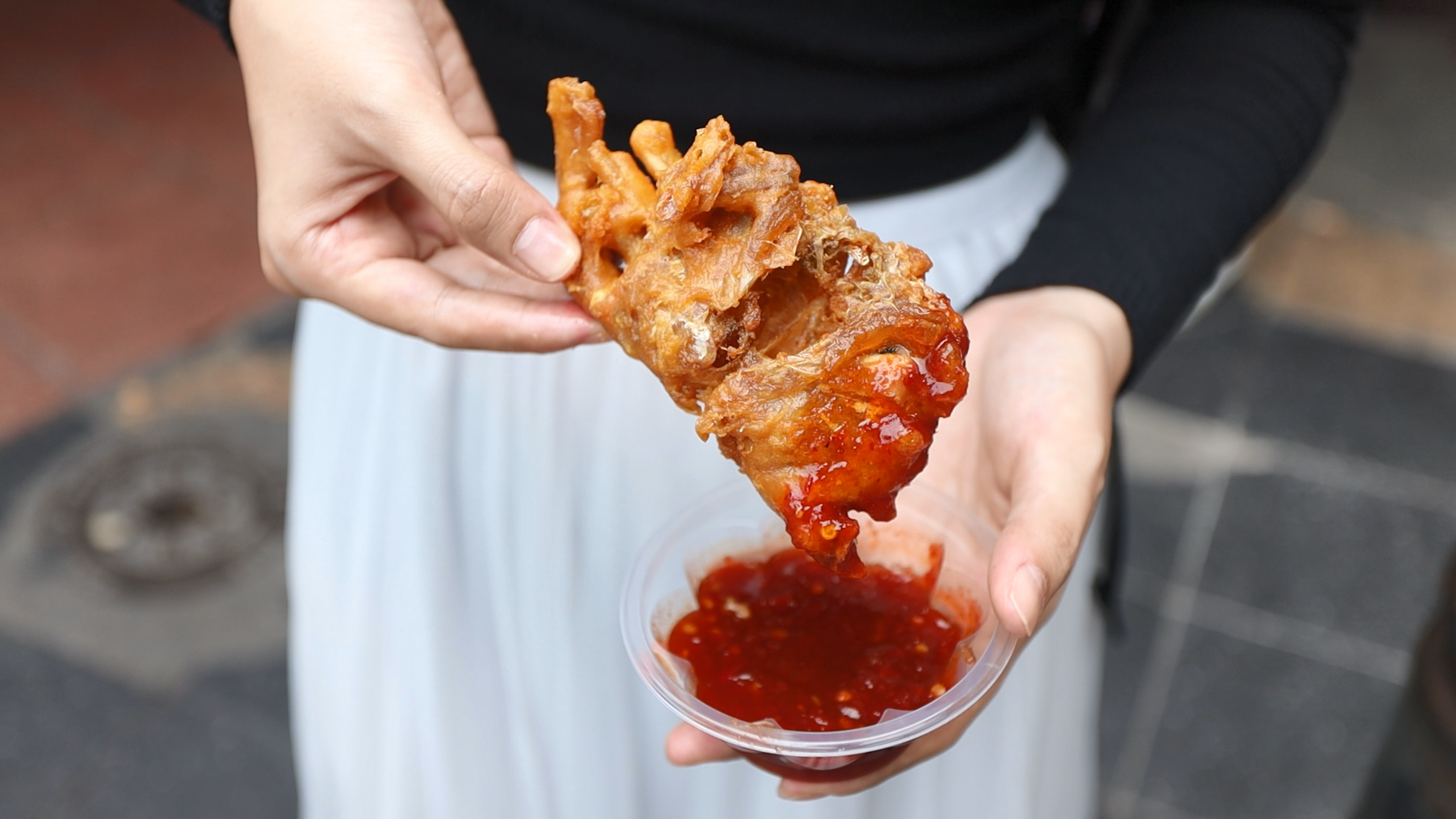 When it comes to the heart of Silom at Saladaeng, there's no such thing as being hungry. Surrounded by countless street food stalls that occupy the little corners, this is a famous food neighbourhood that draws in all kinds of foodies. But among all the delicious street food here, today we will be taking you to a popular local spot that offers crispy fried crab, prawns and squid!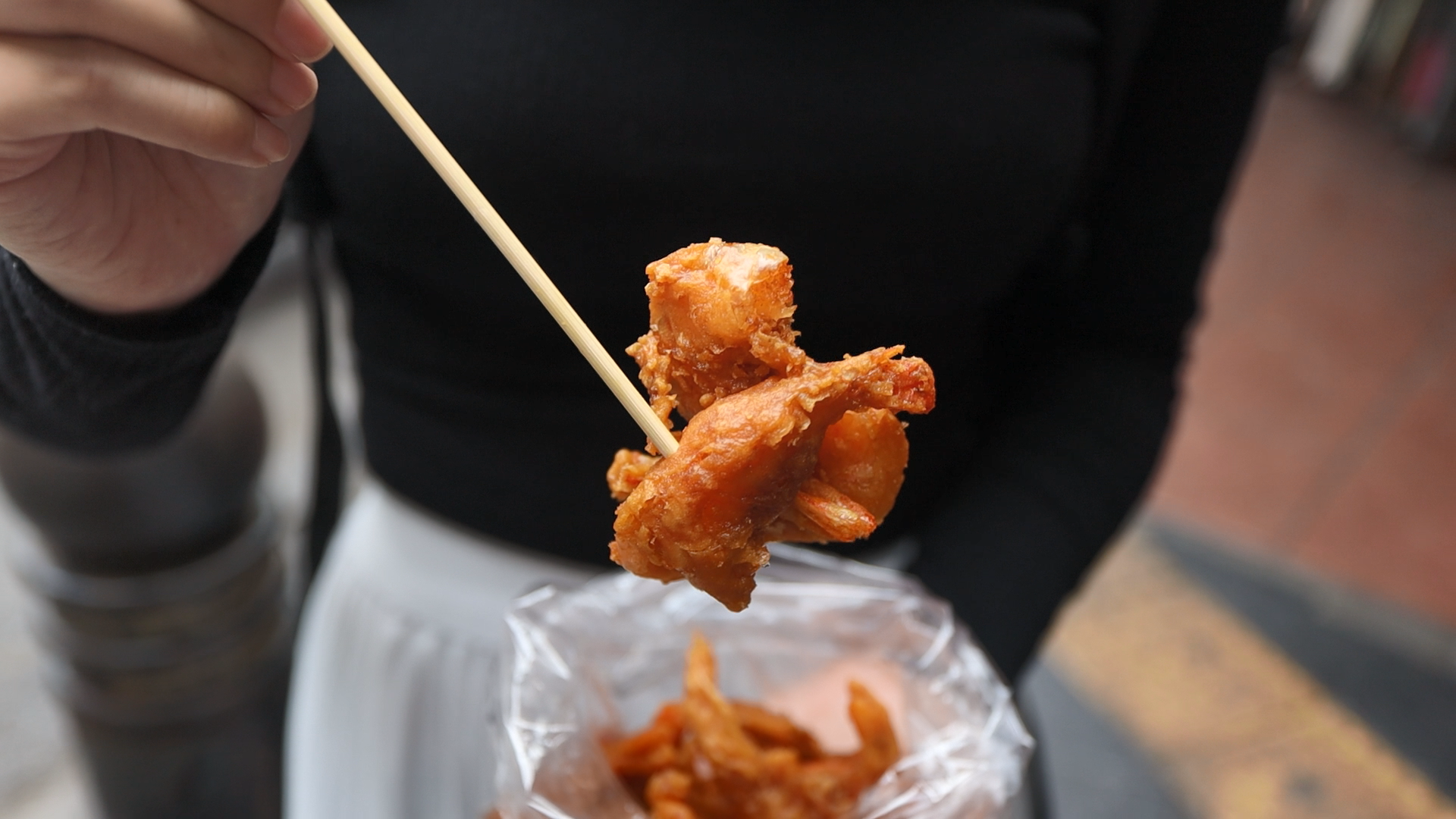 Backed with over two decades of history, Talay Tord Saladaeng is a family business currently run by the 2nd generation. Fresh seafood that is bought from the market on the same morning, this stall offers three kinds of seafood. Whether you want only fried crabs, shrimps, squids or a mix, the price ranges from ฿40 to ฿100, depending on the size.
A Must-Try Street Food In Bangkok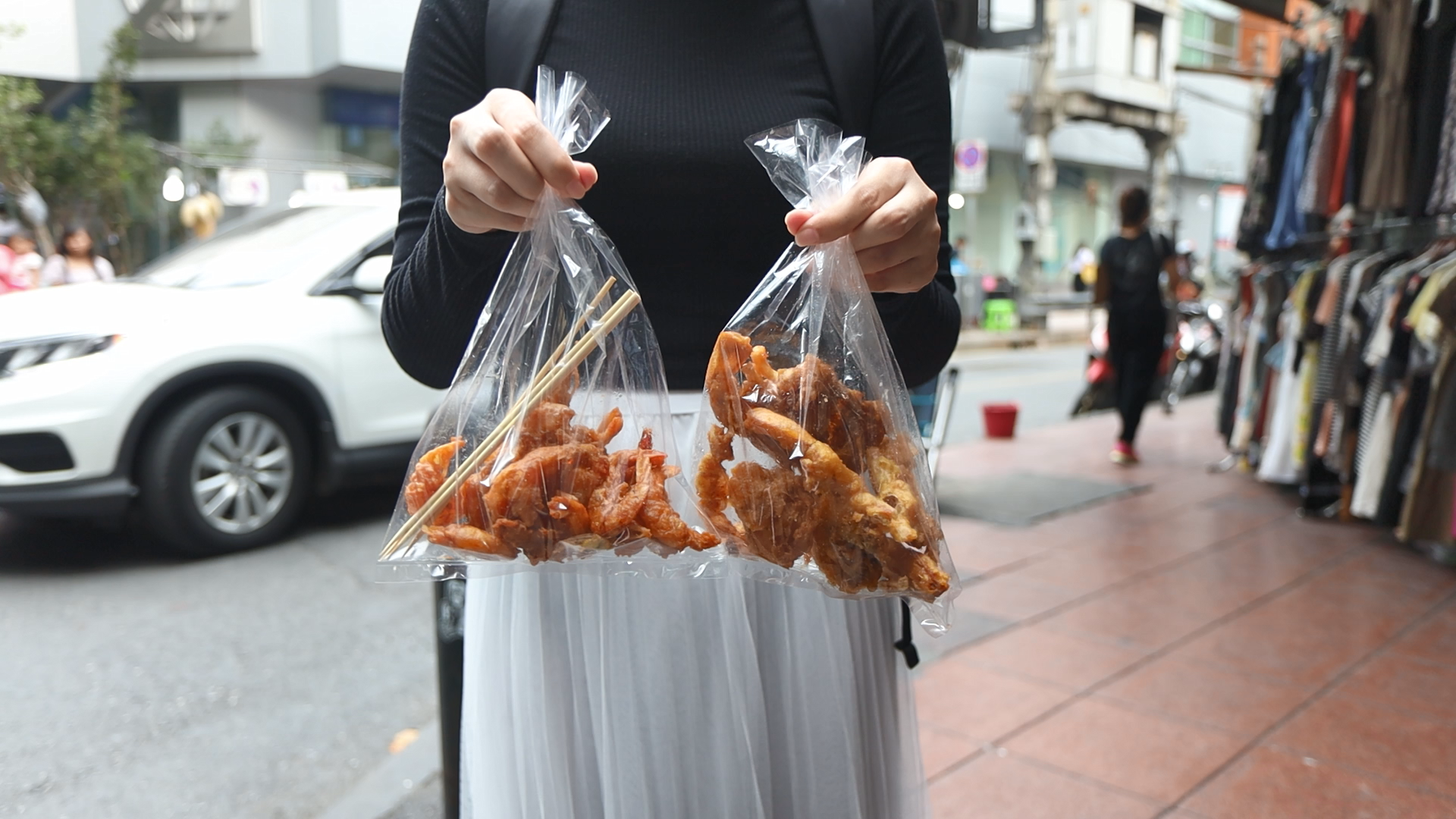 Once you've got the fried snacks in hand, don't forget to dip into their specialty sauce. Featuring pineapple as the base of the sauce, it adds a touch of sweet and sourness to the usual chili sauce. Selling up to 140kg per day, don't miss out on this local's favourite stall!
Opening Hours: (Tue-Fri) 3:30PM – 10PM | (Sat-Sun) 11:40AM – 10PM (Closed on Monday)
Address: Soi Saladaeng Corner, Silom, Bang Rak, Bangkok 10500
Read Also: Starbucks Thailand Drops Moon Rabbit & Owl Merchandise For An Adorable Mid-Autumn
–
We would like to invite you to join our New Private Community Group! Here you are free to ask questions, share your love for food, and explore the Bangkok community! We will also regularly post about casual promos and latest findings.Click on the button below and hunt good food with us today!