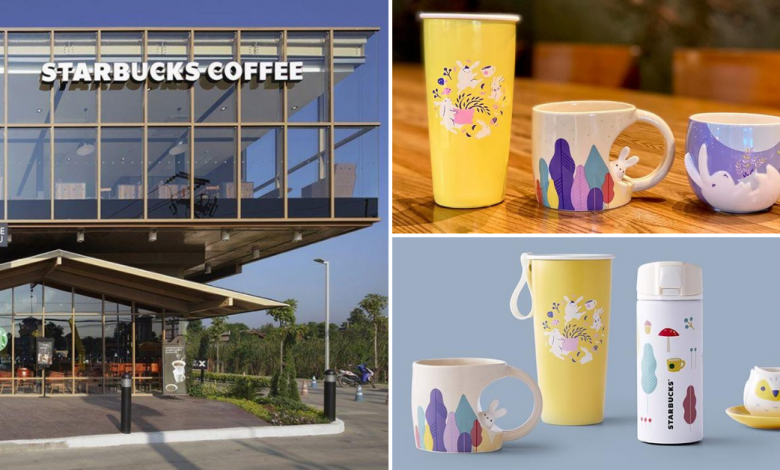 Happy Monday foodies! Today's post is specially dedicated to all Starbucks fans. Whether you head to Starbucks to jumpstart your day, or for a quick coffee run, we all need to admit how much we love Starbucks. Coffee and pastries aside, we will be taking a look at their merchandise that screams adorable so loud. This new series at Starbucks Thailand is for the Mid-Autumn Celebration. It has 6 items in total consisting of 2 tumblers and 4 mugs.
Starbucks Thailand Releases New Mugs & Tumblers For Mid Autumn
All along, Starbucks is known for releasing unique, one-of-a-kind items on their F&B menu or even merchandise. For every season or occasion, there will most definitely be a new release. Since Mid-Autumn Celebration is on its way, it only makes sense for Starbucks to drop merch that is in line with this annual event.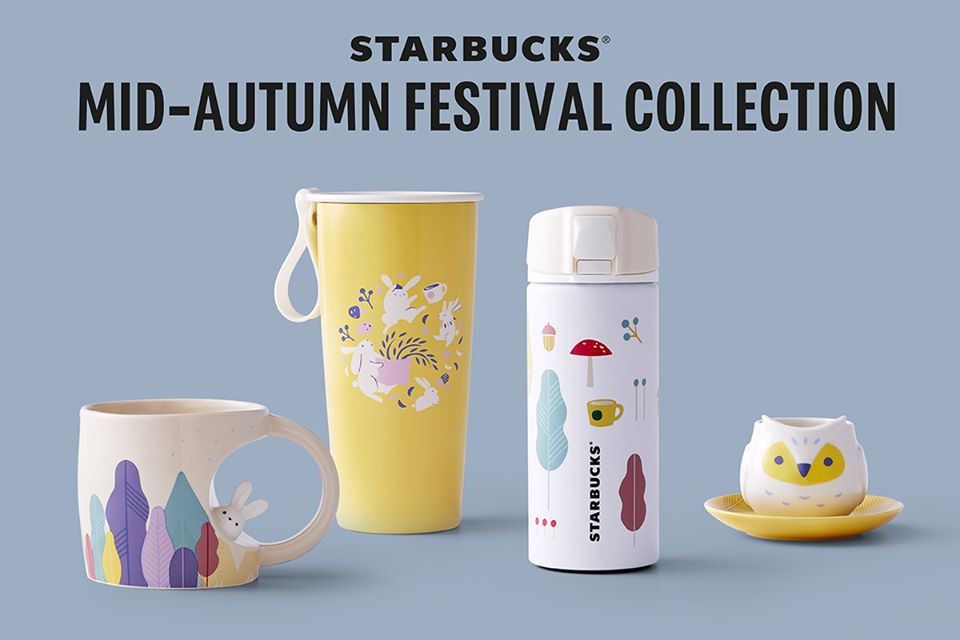 Thinking of Mid Autumn Celebration, we can imagine a scene whereby we're enjoying mooncakes and tea underneath the full-moon sky. Right? So, to embody such a heartwarming scene, Starbucks' new Mid-Autumn merch features rabbits and owls as the main stars.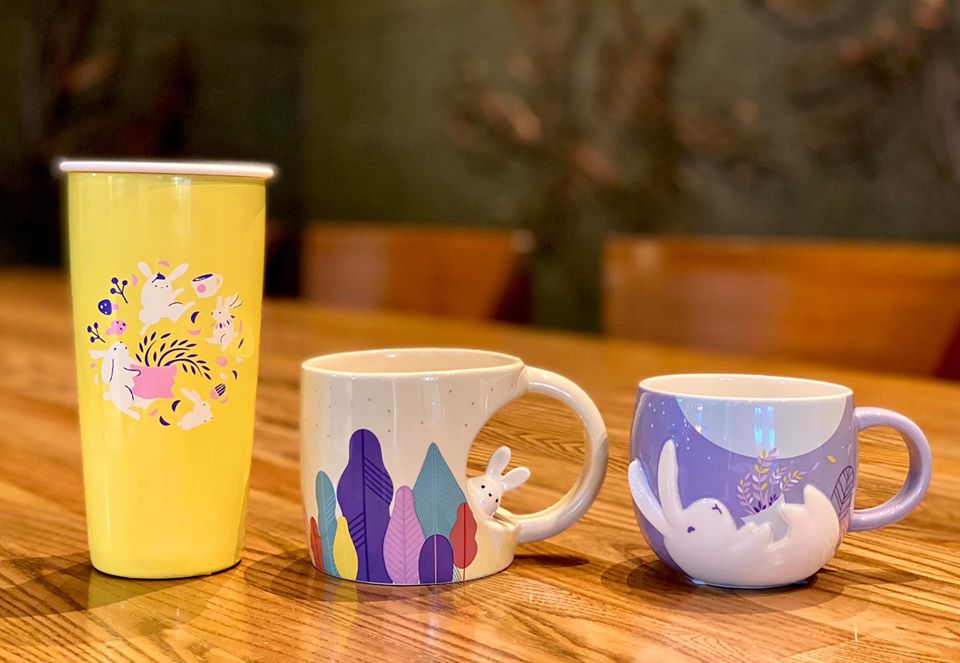 In addition to that, the overall colour theme for this season's merch is yellow, white and some pastel colours. We need to talk about how cute these new merchandises are! The ones inspired by rabbit are the Enjoy The Moonlight Mug as well as the Mid-Autumn Full Moon Mug. If you want something unique, go for the latter as it has a super cute rabbit peeping out from the side of the mug!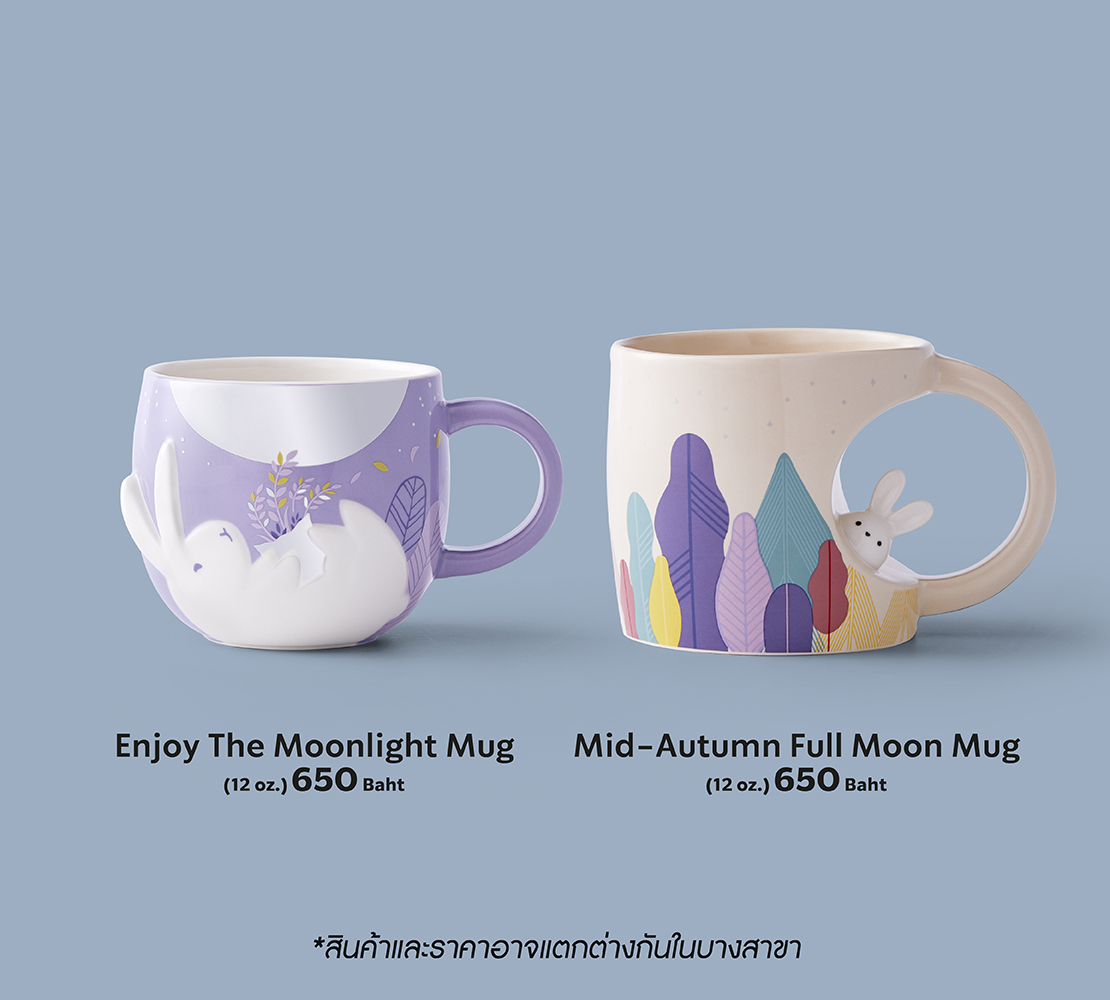 Next, we have mugs inspired from our friendly, wise owl which are the Into The Woods Mug as well as the Owl Set Mug. The Owl Set Mug has its entire mug made in the shape of an owl while the Into The Woods Mug has a miniature owl sticking up from the bottom of the mug.
Which Will You Be Adding Into Your Collection First?
So, it really depends if you love cute little surprises, or not. Either way, we think they are all equally cute and if you're a collector, you won't wanna miss out on them.
Check Out Thailand Ranks First In The World For Handling COVID-19
–
We would like to invite you to join our New Private Community Group! Here you are free to ask questions, share your love for food, and explore the Bangkok community! We will also regularly post about casual promos and latest findings.Click on the button below and hunt good food with us today!