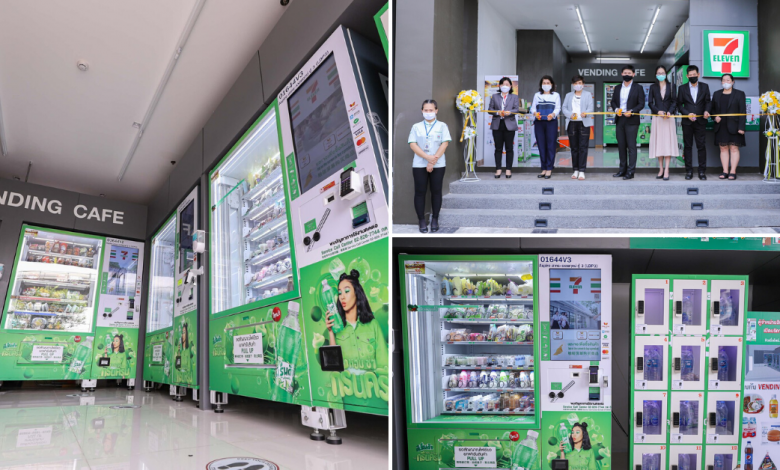 Good morning foodies! Although our current trips to Thailand have to be postponed, we can still take a virtual trip over. That's by reading our posts as we constantly keep you up to date with Thailand's ongoing food scene. Today, we'll be sharing with you guys something about 7-Eleven Thailand! The very first 7-Eleven Vending Cafe is now up and ready! Keep reading!
First 7-Eleven Vending Cafe Is Now Up & Running In Bangkok
When it comes to 7-Eleven Thailand, foodies and tourists will never get enough of them. Because they always have new releases and unique food items that we can never get anywhere else. Did you guys know that the largest 7-Eleven in Thailand is located in Pattaya and it has its very own cafe? Indeed, 7-Eleven in Thailand is growing rapidly and we're ever thankful for that.
We all love 7-Eleven Thailand because of its convenience. Whether it's for a quick snack run, or midnight supper feast, 7-Eleven is the place to be. Now, they've taken convenience up another notch by introducing the very first 7-Eleven Vending Cafe.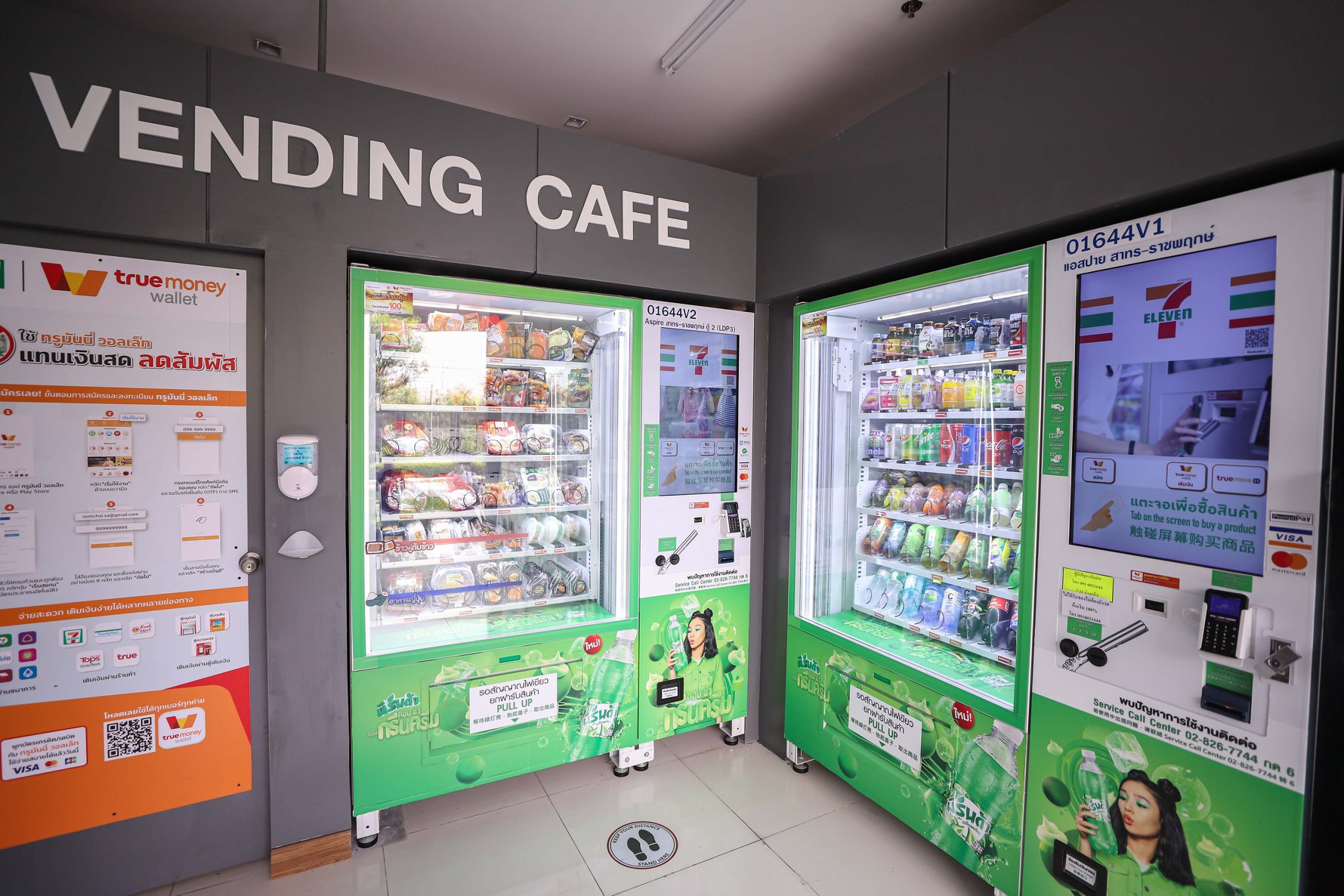 If you're curious as to what it actually is, just imagine an area with vending machines for all your favourite 7-Eleven goodies. From beverages all the way to bread and pastries, you can now purchase these easy ready-to-eat items simply by inserting tokens into the machine. So, it's a definite big YAY with this new concept. What's different from the usual vending machine is that this area is specifically designed to house only 7-Eleven vending machines.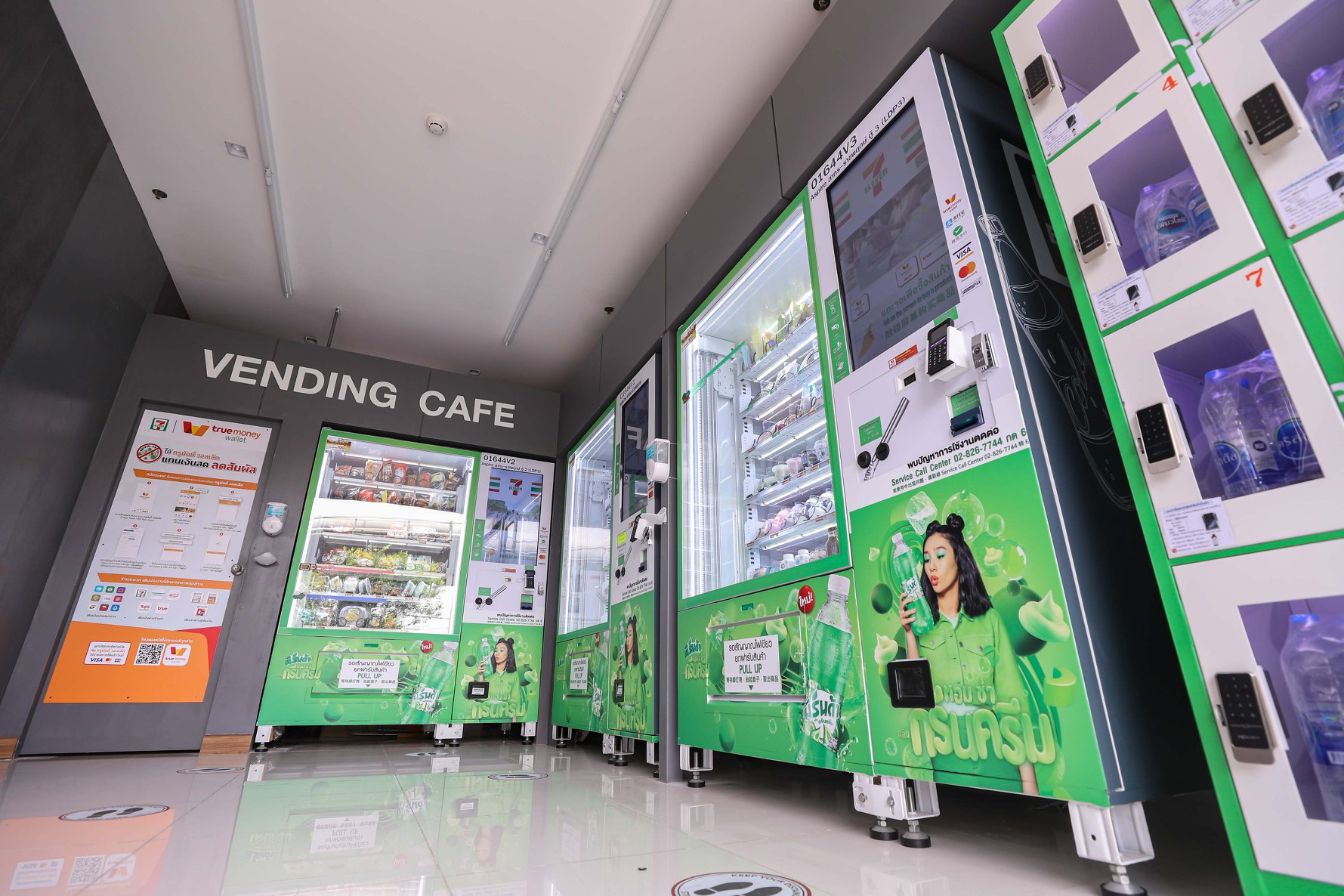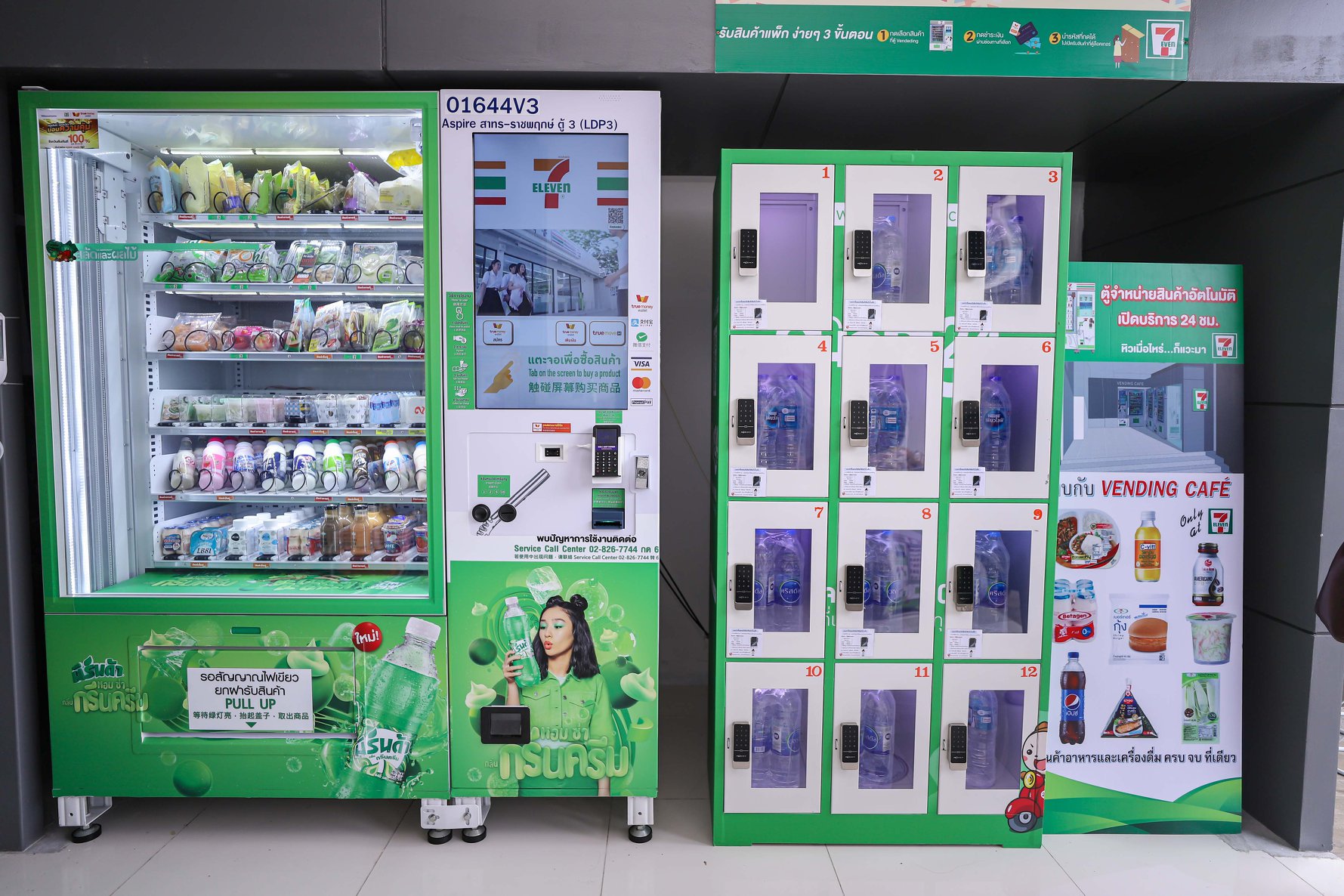 Have You Seen This?
Also, the very first 7-Eleven Vending Cafe is located at Aspire Sathorn, over in Ratchapruek. It's the very first one in Thailand so if you're excited to hop onto the land of 7-Eleven vending machine paradise, you know where to go! Bye for now!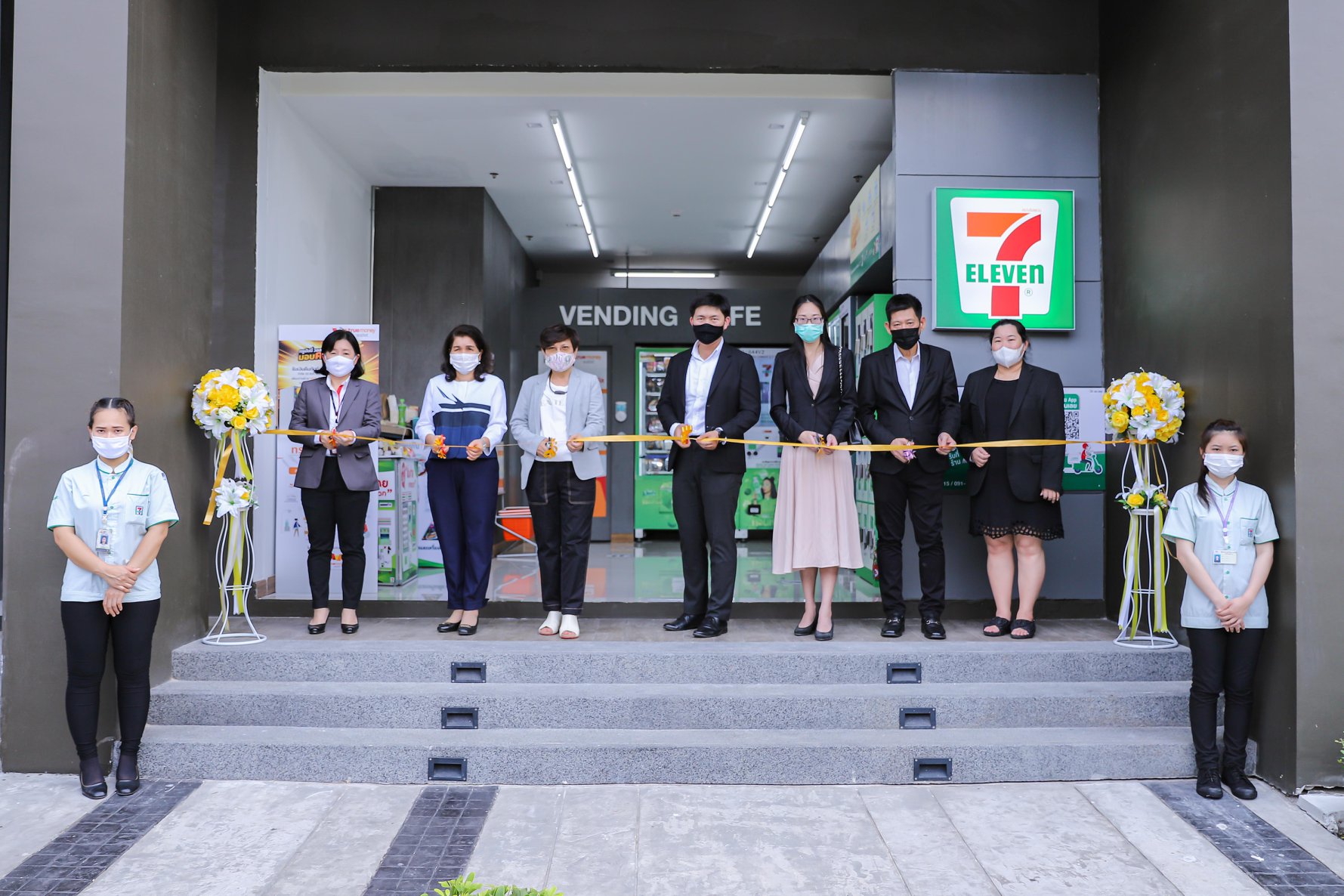 Location: Aspire Sathorn, 359 Ratchaphruek Rd, Bukkhalo, Thon Buri, Bangkok 10600, Thailand
–
We would like to invite you to join our New Private Community Group! Here you are free to ask questions, share your love for food, and explore the Bangkok community! We will also regularly post about casual promos and latest findings.
Click on the button below and hunt good food with us today!