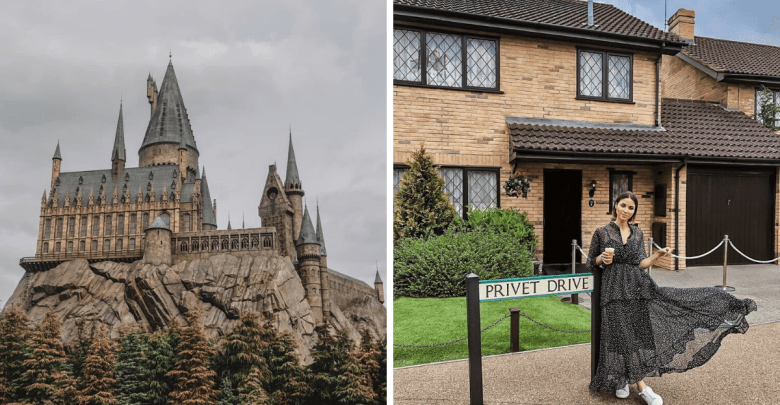 TL;DR
According to Kyodo News (in Japanese) in Japan, the amusement park "Toshimaen" is closing down to make way for a new Harry Potter theme park.
ITOCHU Corporation, which rented the land, will be constructing the new Harry Potter theme park.
This new theme park will be one of two Wizarding World attractions as another is at Universal Studios Japan.
The new Harry Potter theme park will be operated by Warner Bros and will open in 2023.
Hello, Potterheads! We have wonderful news for you lot. Considering the fact that good news is hard to come by lately, we are so excited to share this news with you. Guess what – another Harry Potter theme park is coming to Tokyo, Japan in 2023 and it's going to be similar to the Warner Bros. Studio Tour in London! It is all things magic and we can't wait!
New Harry Potter Theme Park Set To Open In Tokyo, Japan In 2023
It looks like Universal Studios Japan in Osaka will no longer be the only place for Potterheads to visit because another Wizarding World is opening. According to Kyodo News (in Japanese), the Seibu Railway company officially announced that it would close the 94-year old amusement park Toshimaen in Nerima to make room for a new Harry Potter theme park. The word is that Toshimaen will be closing on August 31, 2020 and construction for the new park will commence with an expected completion date in the first half of 2023.
The planned Harry Potter attraction will apparently mimic the Warner Bros. Studio Tour in London where visitors can view production sets, and get up-close with props like wands and potions. However, the new park will not have rides like the ones at Universal Studios Japan.
Are You Excited For This New Harry Potter Attraction In Japan?
Can't wait for 2023? This new project certainly excites the new generation of Harry Potter fans worldwide. Upon completion by the end 2023, it is no doubt that we all can be visiting this new attraction soon. Keep your fingers crossed and keep a lookout for more news about this! Bye for now!
Feature image credit: (left) @_isabellejung (Instagram), (right) @wbtourlondon (Instagram)
Read: Japan Amusement Parks Including USJ To Reopen Soon But Prohibits Screaming
–
We would like to invite you to join our New Private Community Group! Here you are free to ask questions, share your love for food, and explore the Klang Valley community! We will also regularly post about casual promos and latest findings.
Click on the button below and hunt good food with us today!