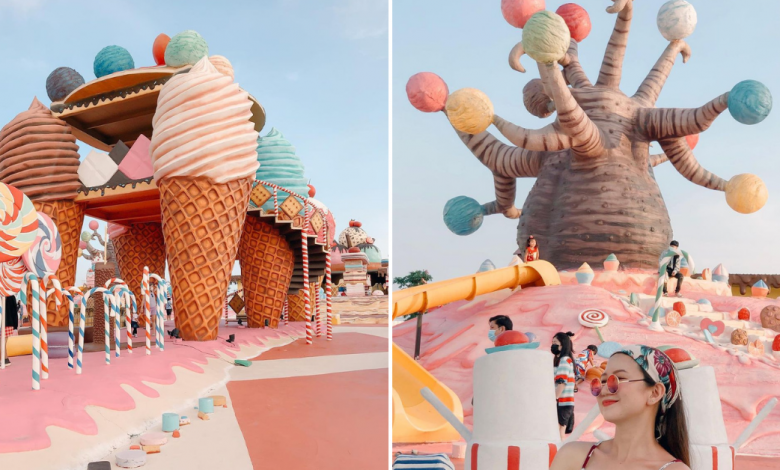 Imagine walking into a theme park full of desserts, that would be a Willy Wonka fantasy-come-true! Good news dessert lovers, being surrounded by sweet treats is no longer a dream. We found Great & Grand Sweet Destination, a Candy Land-themed dessert park in Pattaya that's filled with all sorts of sweets, so let's dive in!
Great & Grand Sweet Destination is a Dream Come True for Dessert Lovers: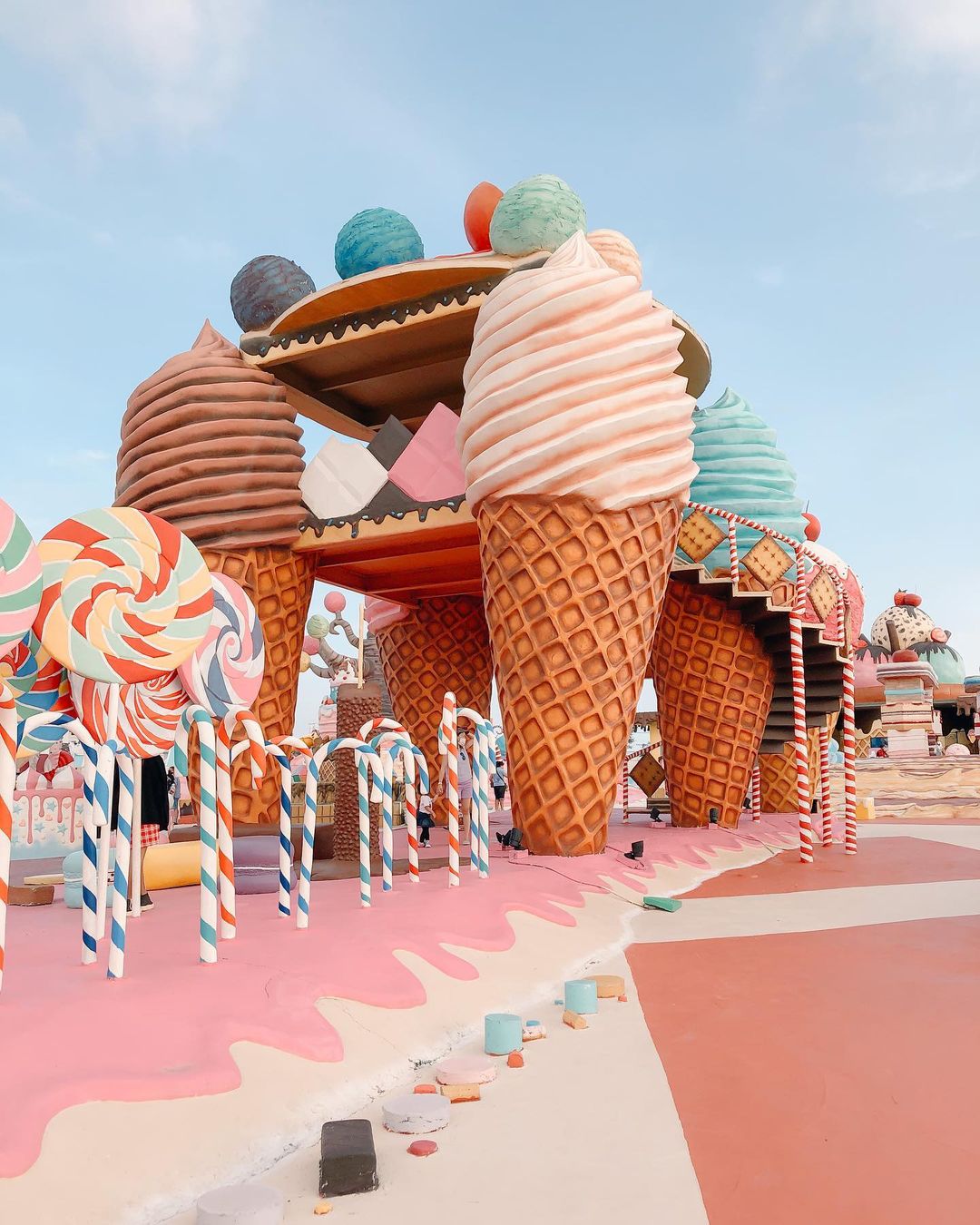 Who would've ever thought that there'll be a "Land of Sweets" inside Pattaya City? What looked like scenes from animated films are now projected in real life. Great & Grand Sweet Destination is a project teamed up by dessert cafes to create a dreamy atmosphere for customers while enjoying their treats.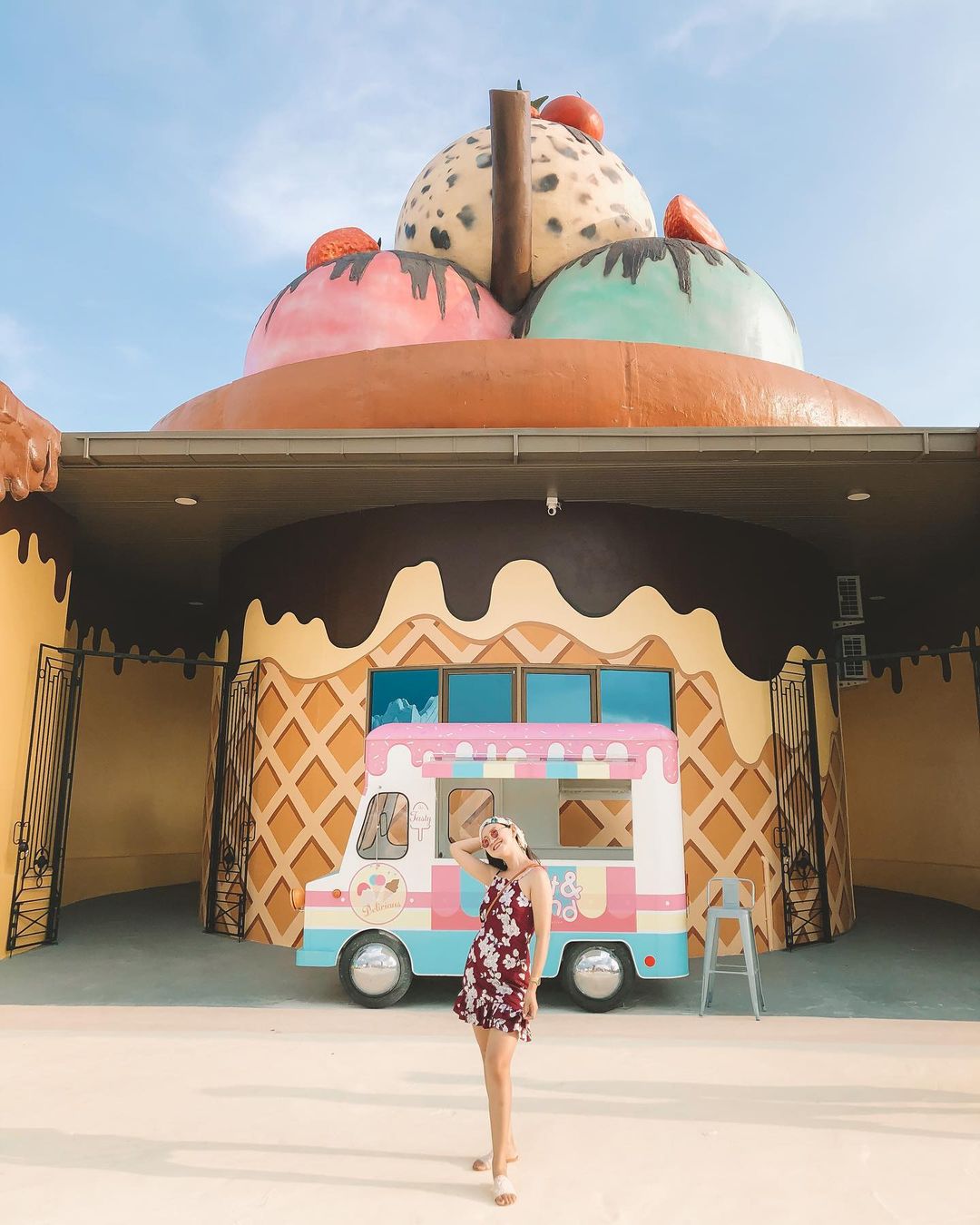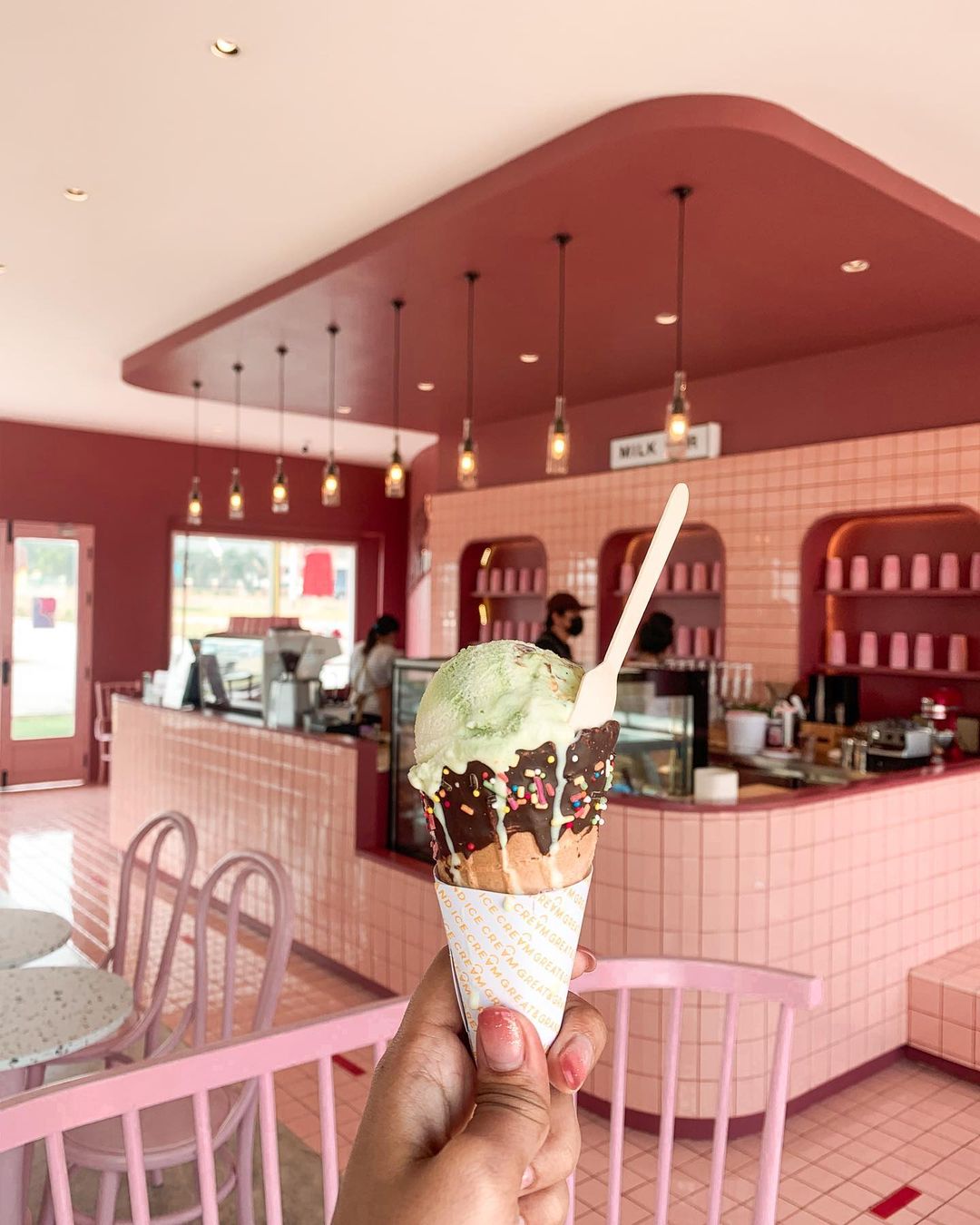 Nestled in Chonburi, this dessert wonderland is home to a few different shops. From Ice Cream Parlor to Milk Bar and Coffee Shops, there's quite a bit to explore in here. Unwind in a dreamy, colorful atmosphere while savoring ice creams. Plus, they have tonnes of flavors to choose from and in general, quite a treat.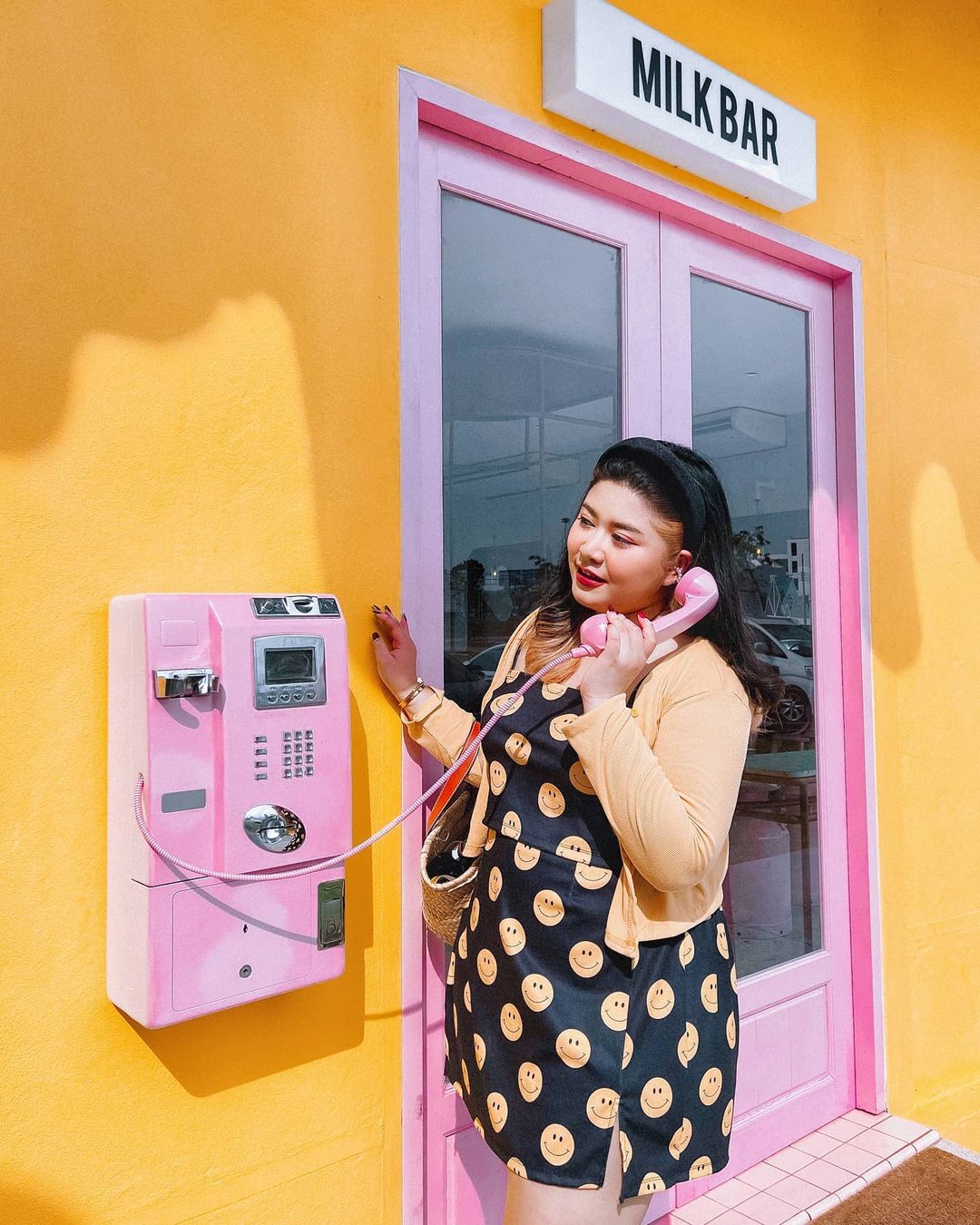 Here comes the fun part! Upon stepping into the theme park, you'll find yourself surrounded by life-size dessert figures. From sundaes to candy houses and donuts, you'll be stepping on waffles before you know it!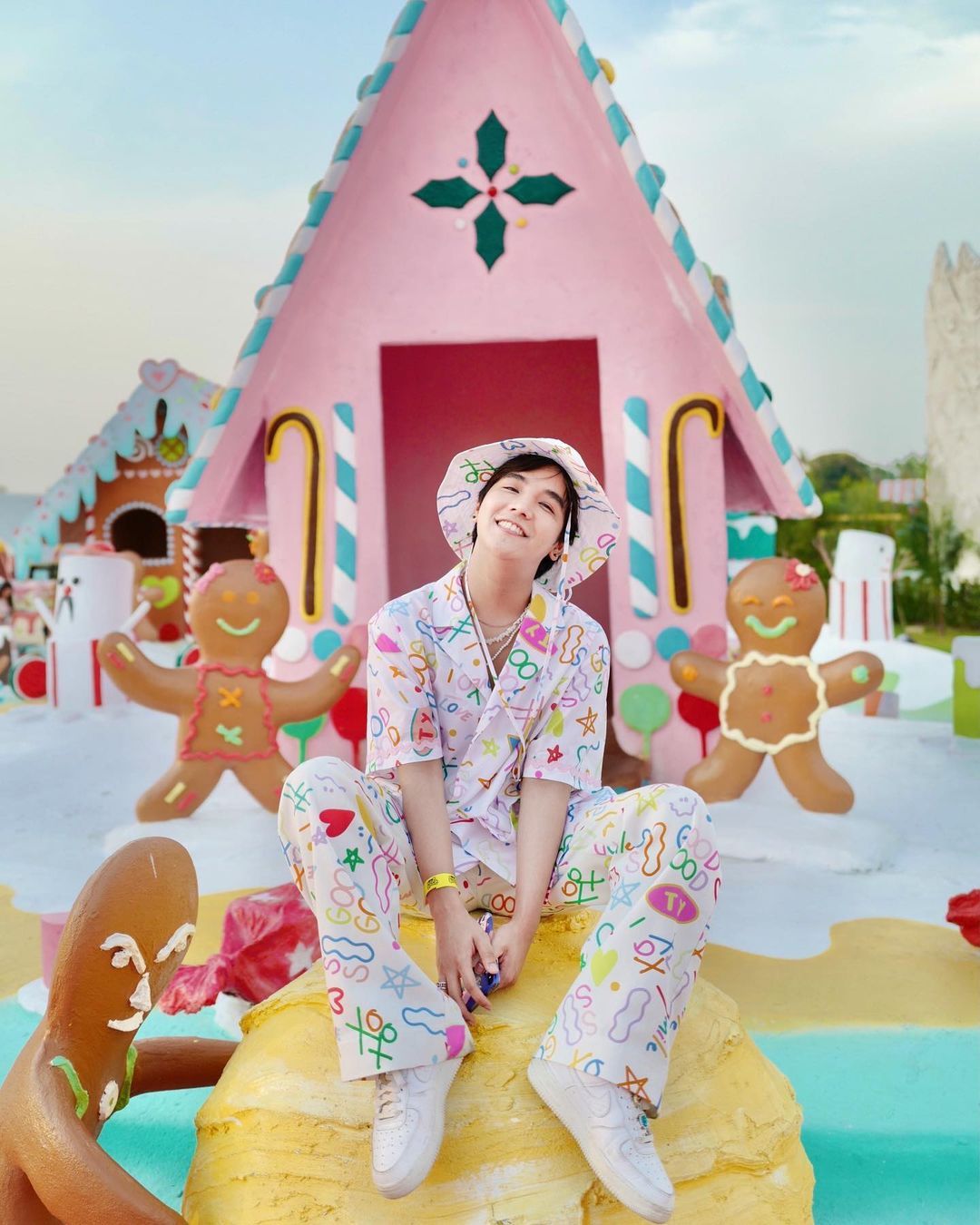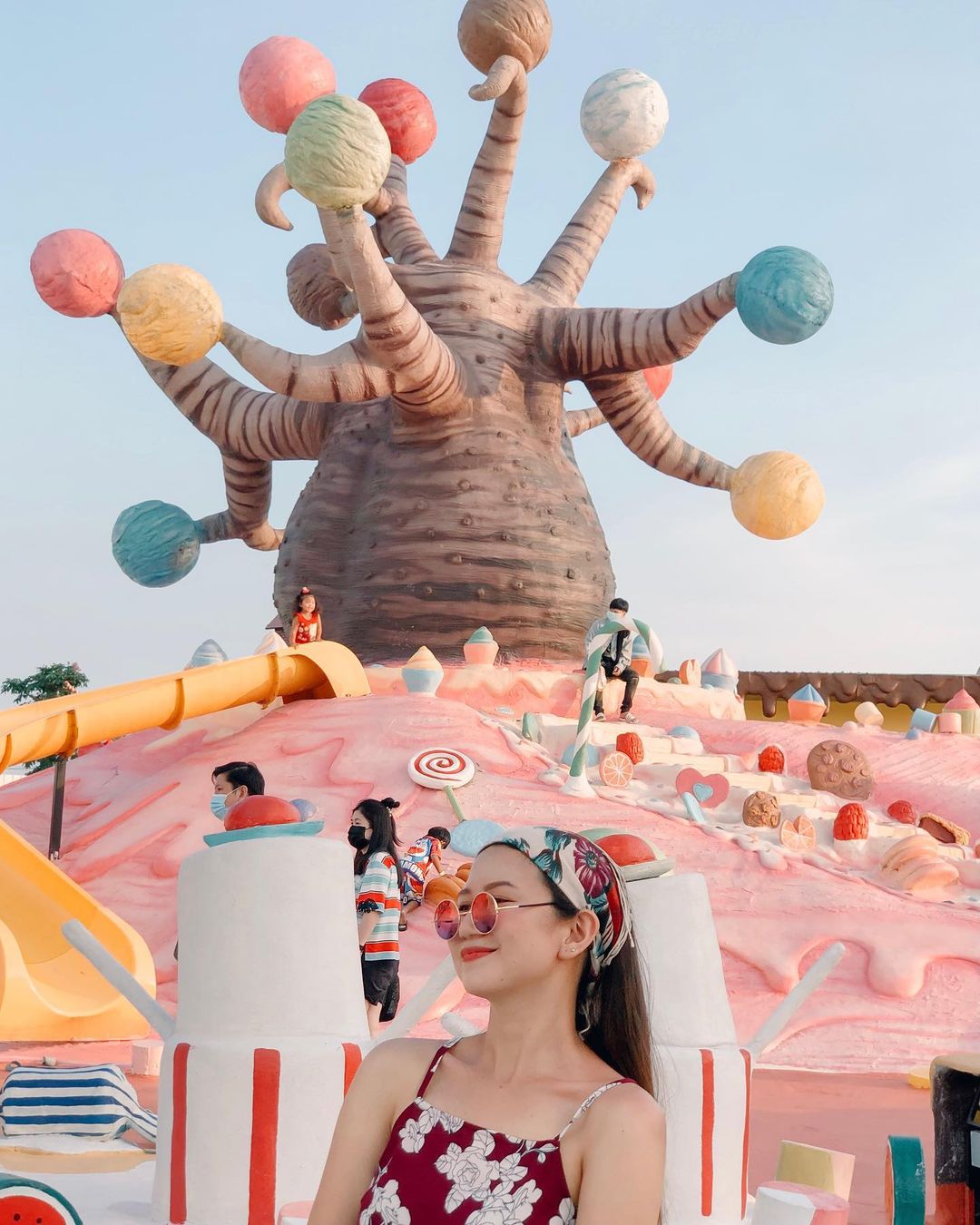 Like a spin-off of 'Cloudy With A Chance of Meatballs,' Great & Grand Sweet Destination is definitely the hotspot for photography. Bring your little ones along and let them immerse themselves into this divine fantasy. Entrance ticket is priced from 99 THB for adults and 66THB for kids above 100cm.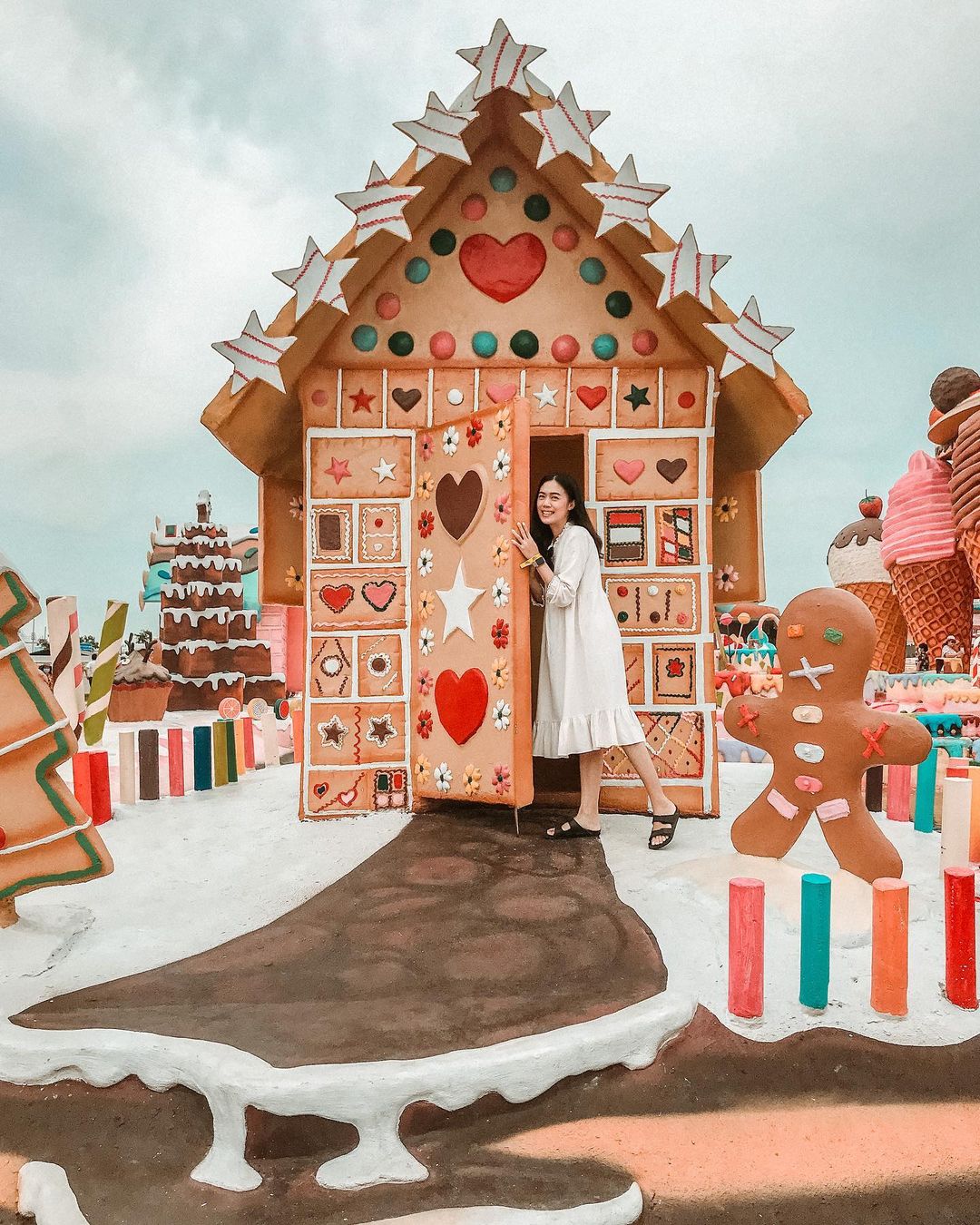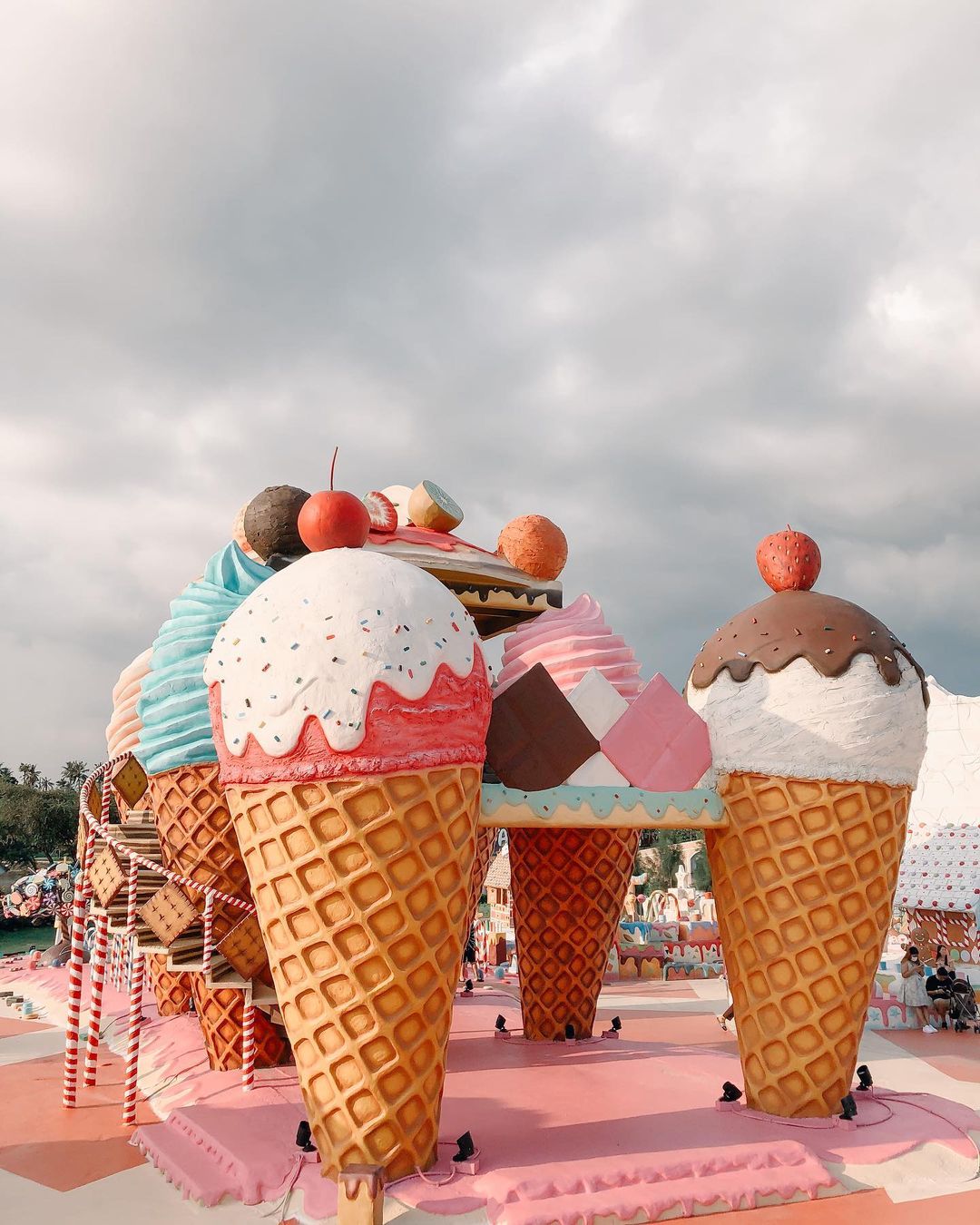 If you're into all things sweet and fun, Great & Grand Sweet Destination is the place for you. Save this to your bucket list and visit them when the situation allows again. We do miss traveling, don't we? That's all, stay safe and buh bye!
Great & Grand Sweet Destination
Address: 73, 12 ม.3 หนองหัวแรด 6 Pattaya City, Bang Lamung District, Chon Buri 20150, Thailand.
Operating Hour: 9 a.m.-7 p.m. (Daily)
Link: Facebook 
Check Out: Take a Look at Ancient Siam, The Largest Museum in The World
—
We would like to invite you to join our New Private Community Group! Here you are free to ask questions, share your love for food, and explore the Bangkok community! We will also regularly post about casual promos and latest findings.
Click on the button below and hunt good food with us today!