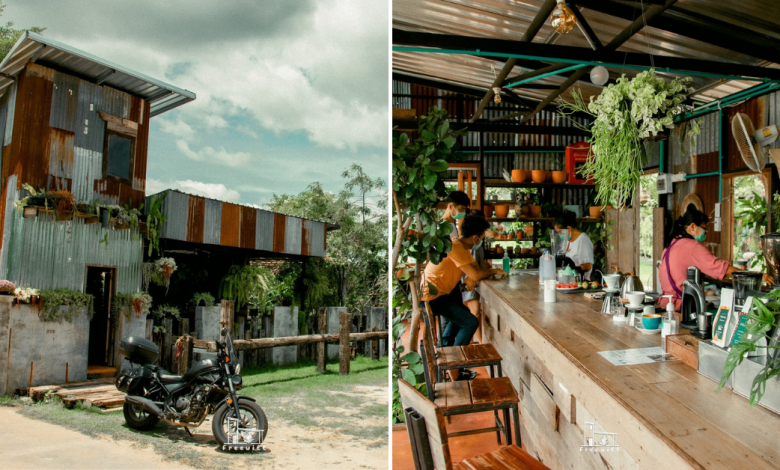 Overwhelmed by the hustle and bustle of the city? Or maybe you've just been cooped up at home for too long. When the situation gets better, take a break and unwind at this new cafe in Korat, Thailand. Freewill Natural Inspires is a rustic-themed cafe surrounded by lush greenery. Its soul-soothing ambiance will make you forget about your worries.
Chill & Unwind at Freewill Natural Inspires: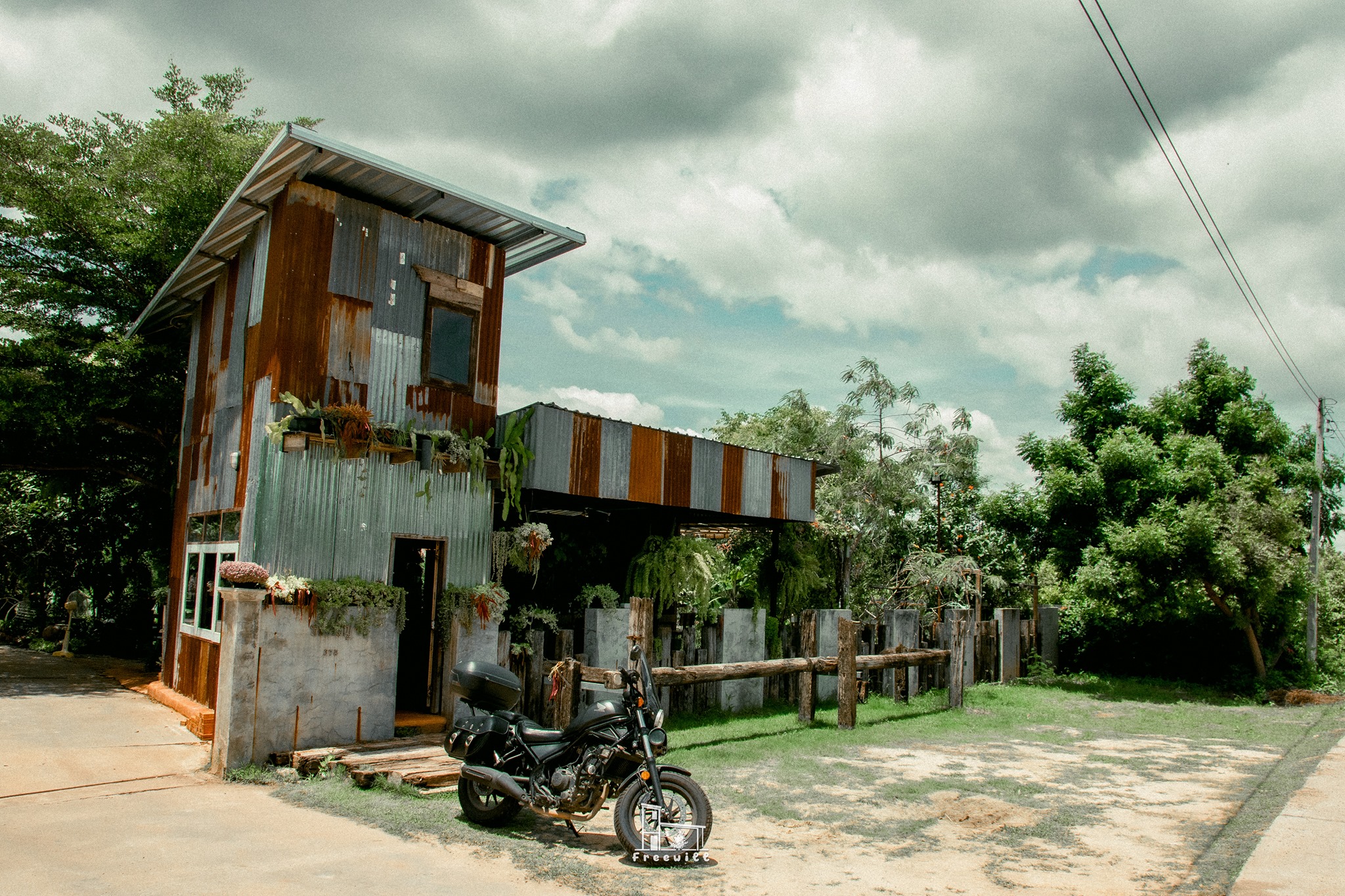 Not too far away from the city is Freewill Natural Inspires, a new rustic space for coffee lovers to unwind. Its unpretentious, untouched architecture of copper and wood portrays some sort of nature character, and seems to blend well with its surroundings.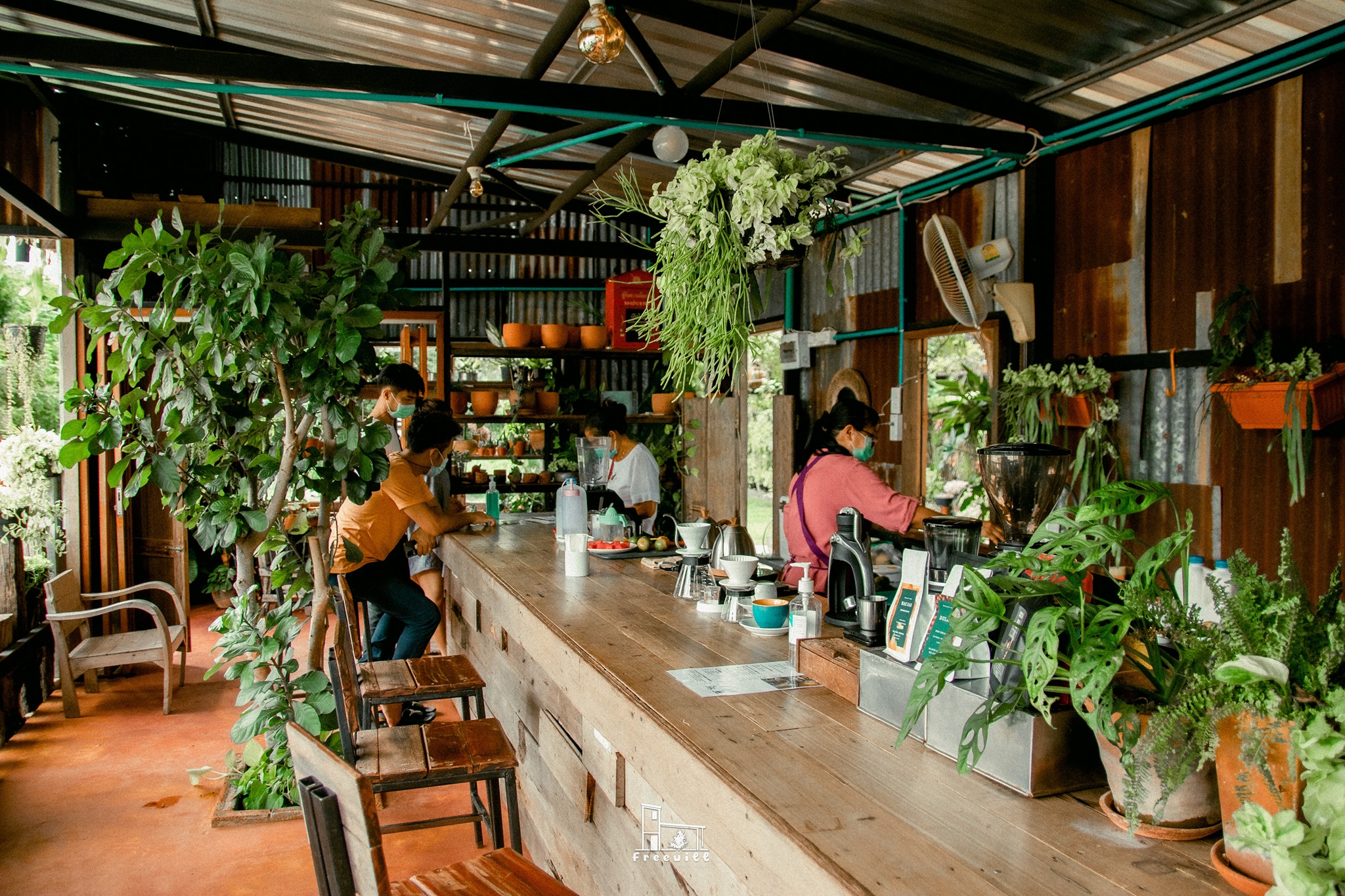 An open air concept, staffs here are friendly with a laid back personality, so you can come and go freely. Step inside and you'll find multiple potted plants, hanging freely across the space, a soothing sight to pair along with your drink.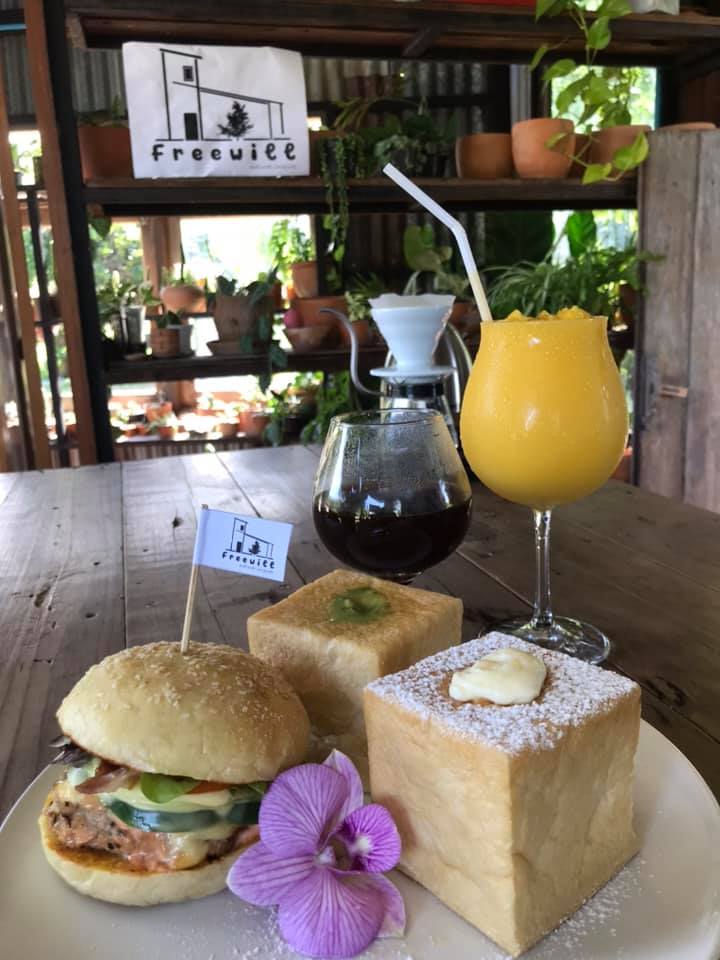 The cafe offers a limited menu, mainly drinks like coffee or smoothies, along with a few hot dishes like burgers and desserts. Honestly, all you need is a cup of good coffee from them and you'll find yourself enjoying every moment here.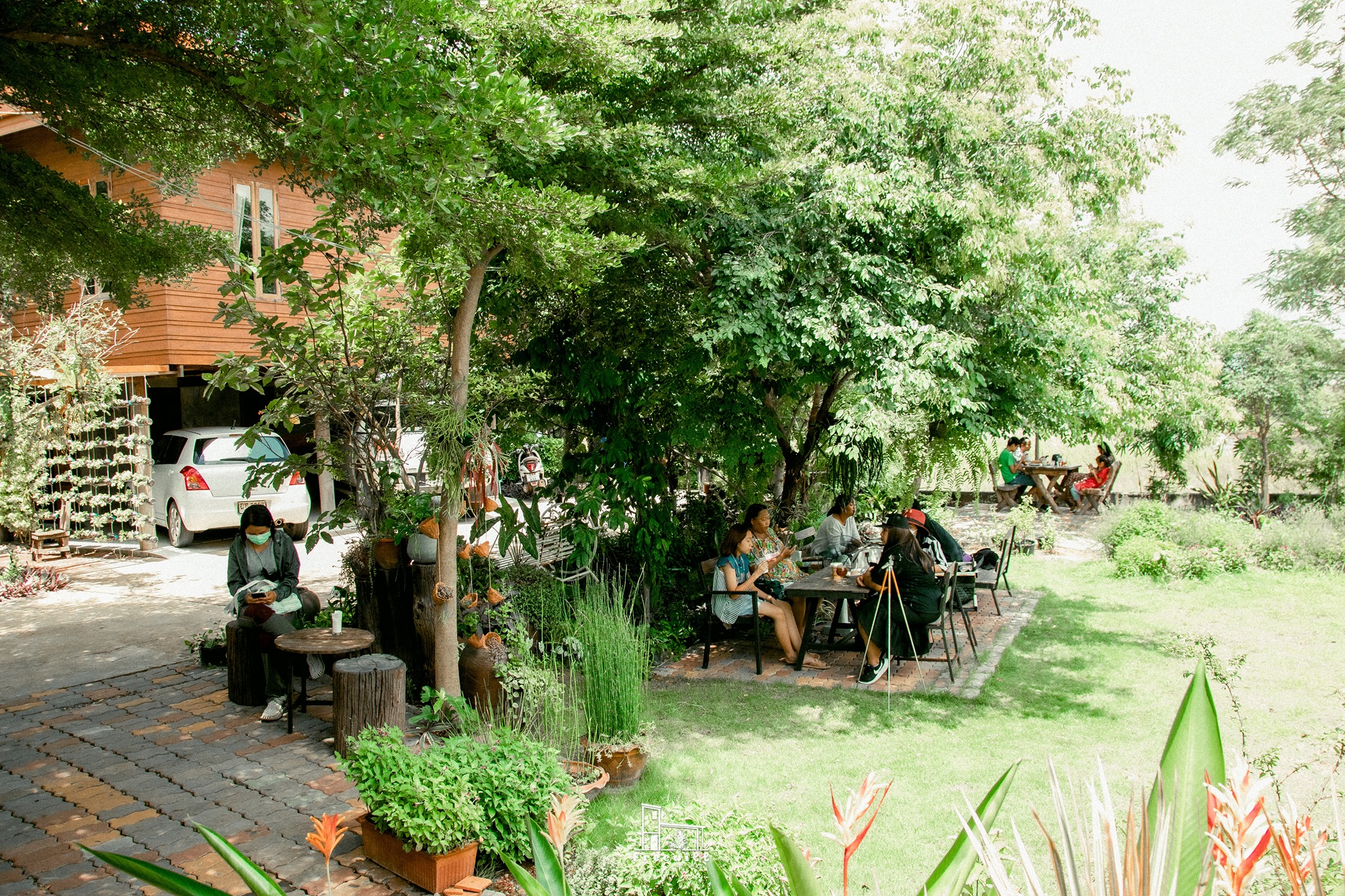 There's a garden in the backyard that caters larger groups, which is great for some photography as well. Mind you, it might look unattended, which vibes with the overall unpretentious atmosphere here. If you're lucky, you might get to watch herds of cows walk past the cafe during the evening.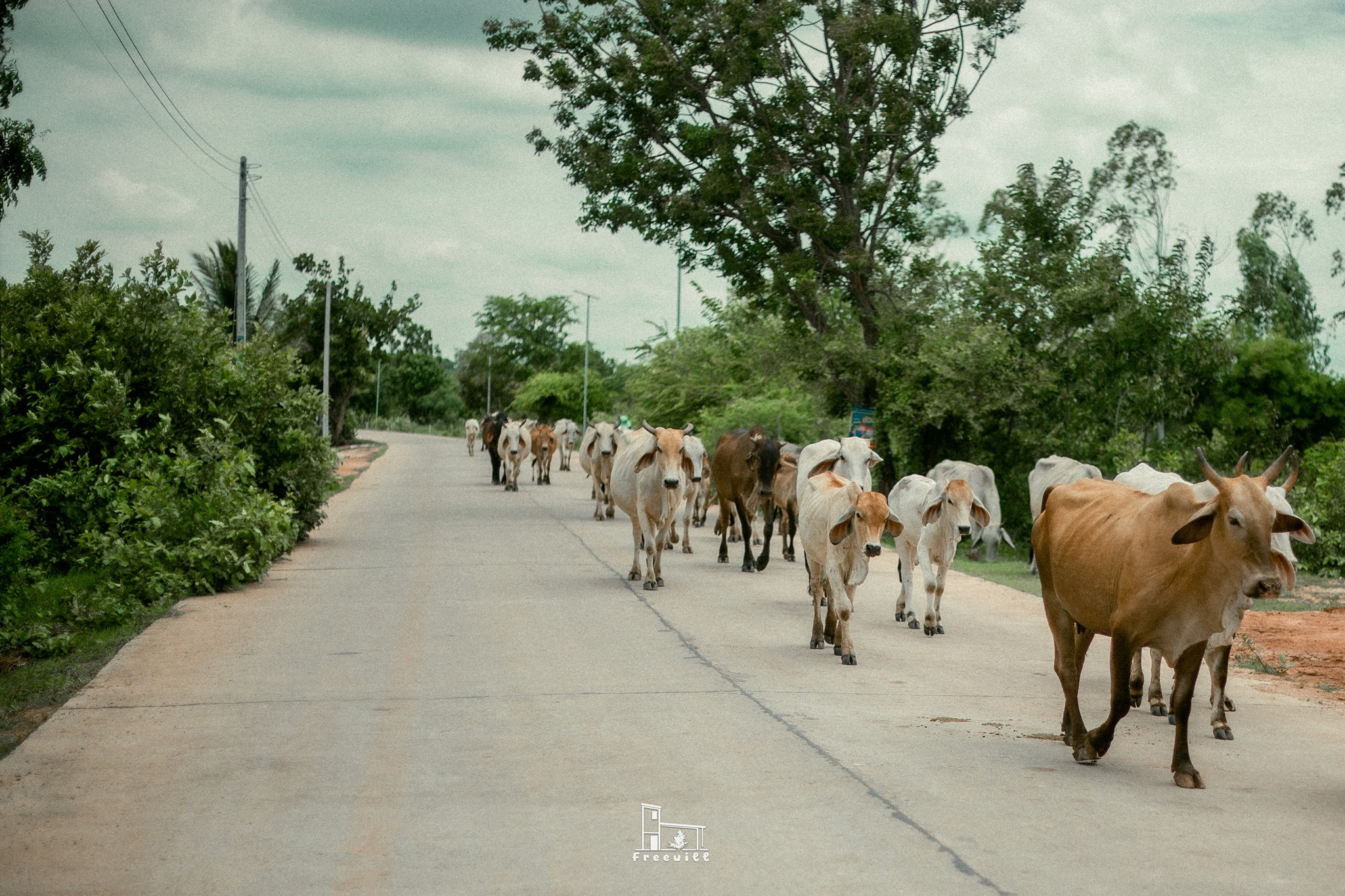 Overall, Freewill Natural Inspires is a good place to visit, especially if you're looking for a quick escape from the city. Bring your friends and family along for a weekend retreat and unwind in this relaxing space. That's all, take care and buh bye!
Freewill Natural Inspires
Address: 374 หมู่ 10 บ้าน ตำบล จอหอ เมือง นครราชสีมา 30310 Nakhon Ratchasima, Thailand 30310
Operating Hour: 9 a.m.-6 p.m. (Closed on Monday & Tuesday)
Link: Facebook
Don't Miss Out: Great & Grand Sweet Destination: A Candy Land Themed Dessert Park in Pattaya
—
We would like to invite you to join our New Private Community Group! Here you are free to ask questions, share your love for food, and explore the Bangkok community! We will also regularly post about casual promos and latest findings.
Click on the button below and hunt good food with us today!