Here's one thing that we can all agree on. We miss the good old days when we could go on a tropical vacation with no worries. A sun-kissed tan by the beach while slurping on a glass of fruit-punch, it's a dream vacation like no other. While we are to hold that thought, right here in Thailand, there's a new unique cafe that looks so much like the Maldives, we definitely need to talk about it. Put your hands together for Bubble In The Forest.
Bubble In The Forest: New Floating Cafe In Thailand
Bubble In The Forest popped open on 14th March at Nakhon Pathom and already, we see fellow cafe hoppers flocking their way over. Whether it's for trying out the cafe, or as per usual, to glam up our social media, this cafe is probably the most-raved topic among everyone in Thailand right now.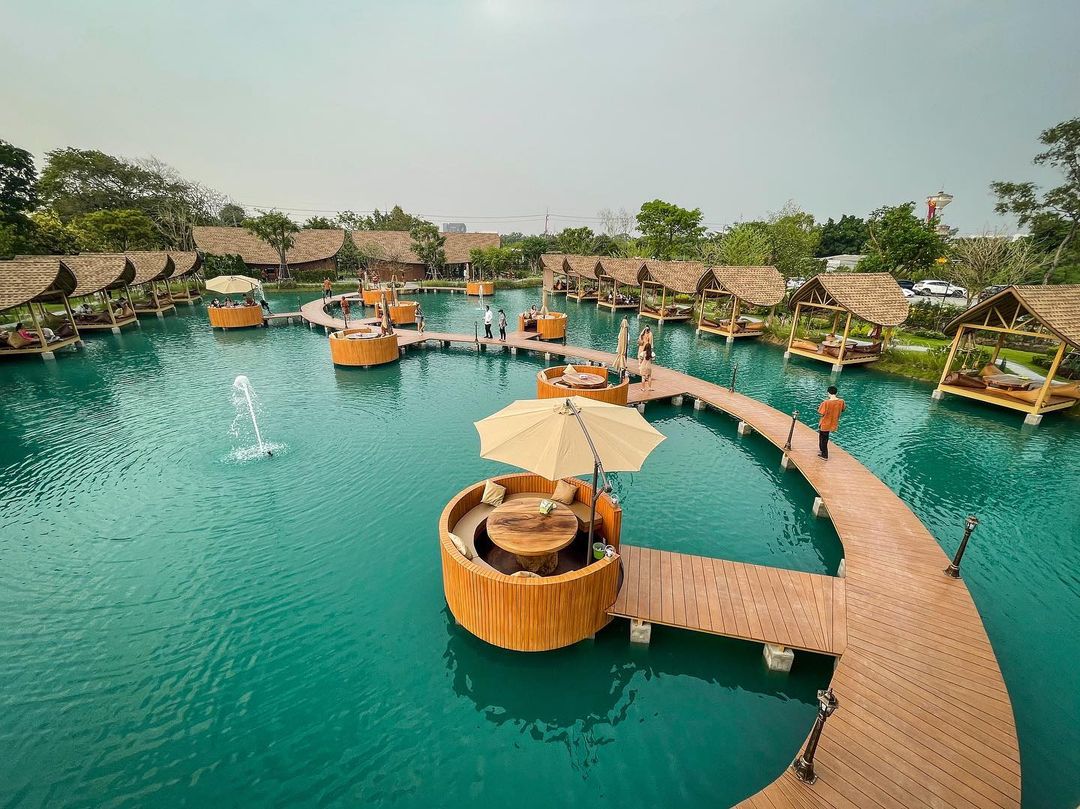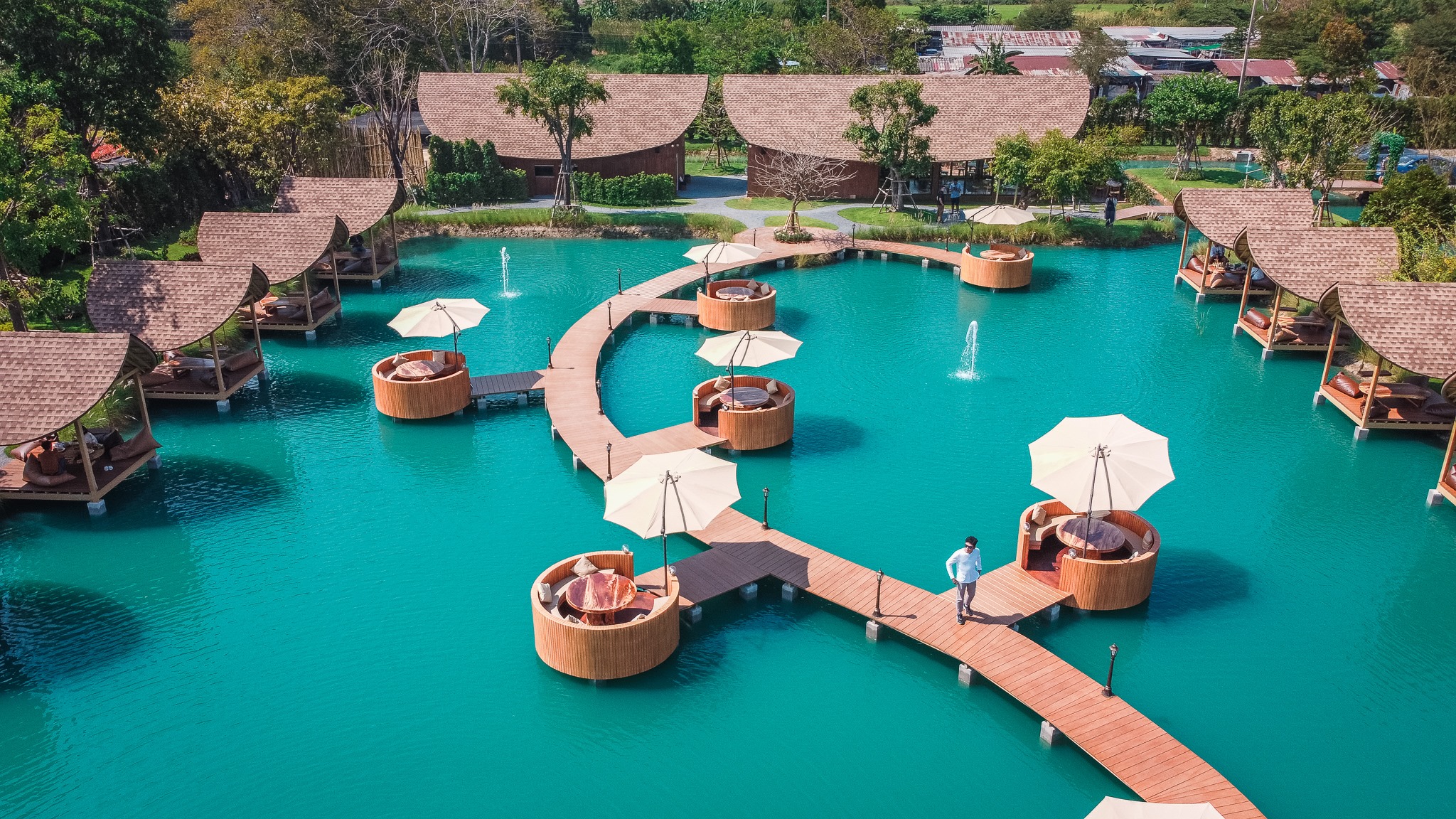 If there's one word that can make you envision being over at this brand new cafe, it is this: The Maldives. Yes, we mean a cafe that's literally afloat above pristine waters with hut-like villas as seats, just like a mini version of The Maldives.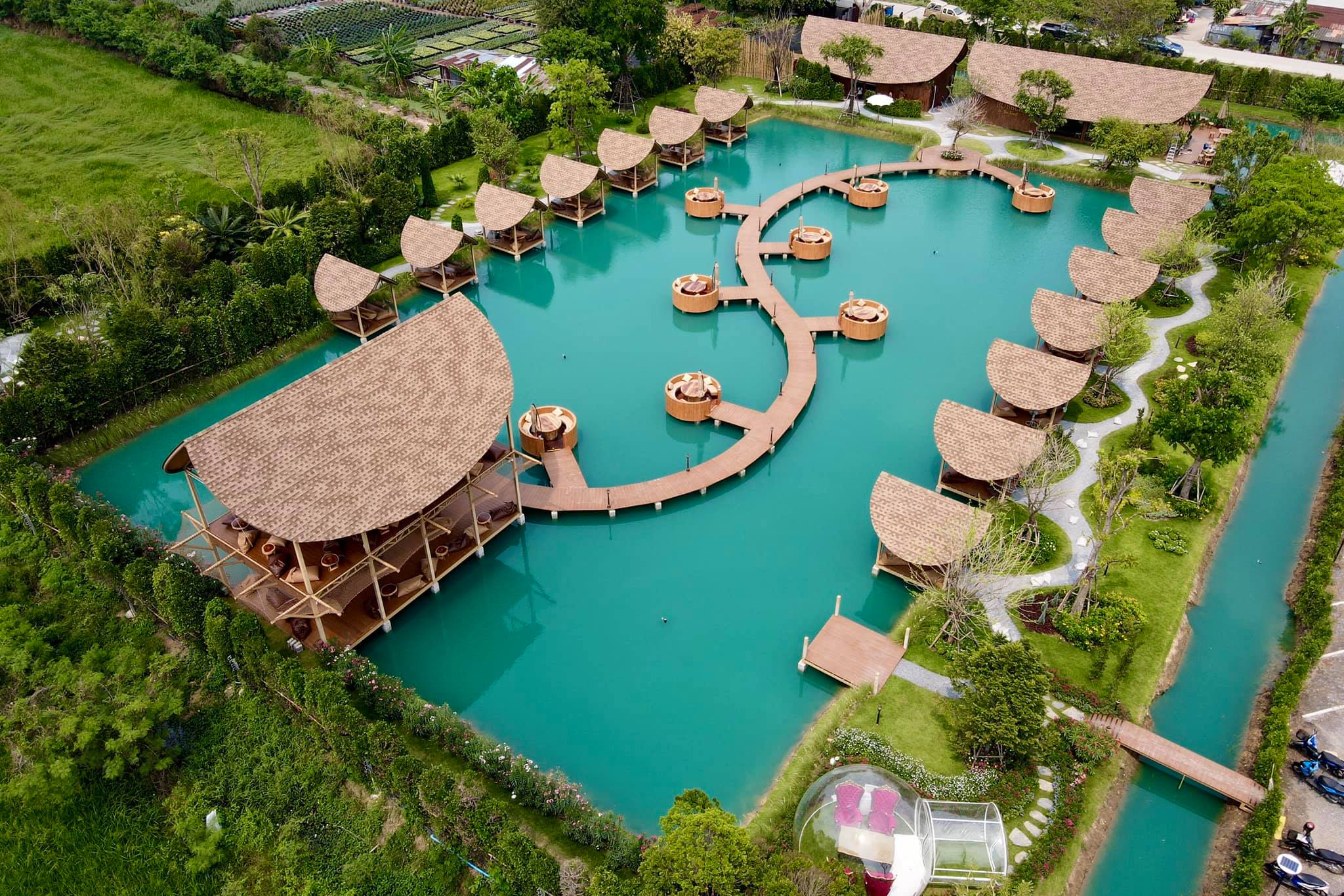 Each villa has comfy beanbags as seats that you can get to by walking across elevated bridges. And not forgetting, a hammock for you to lay back and chill while the entire floating cafe serves as a backdrop.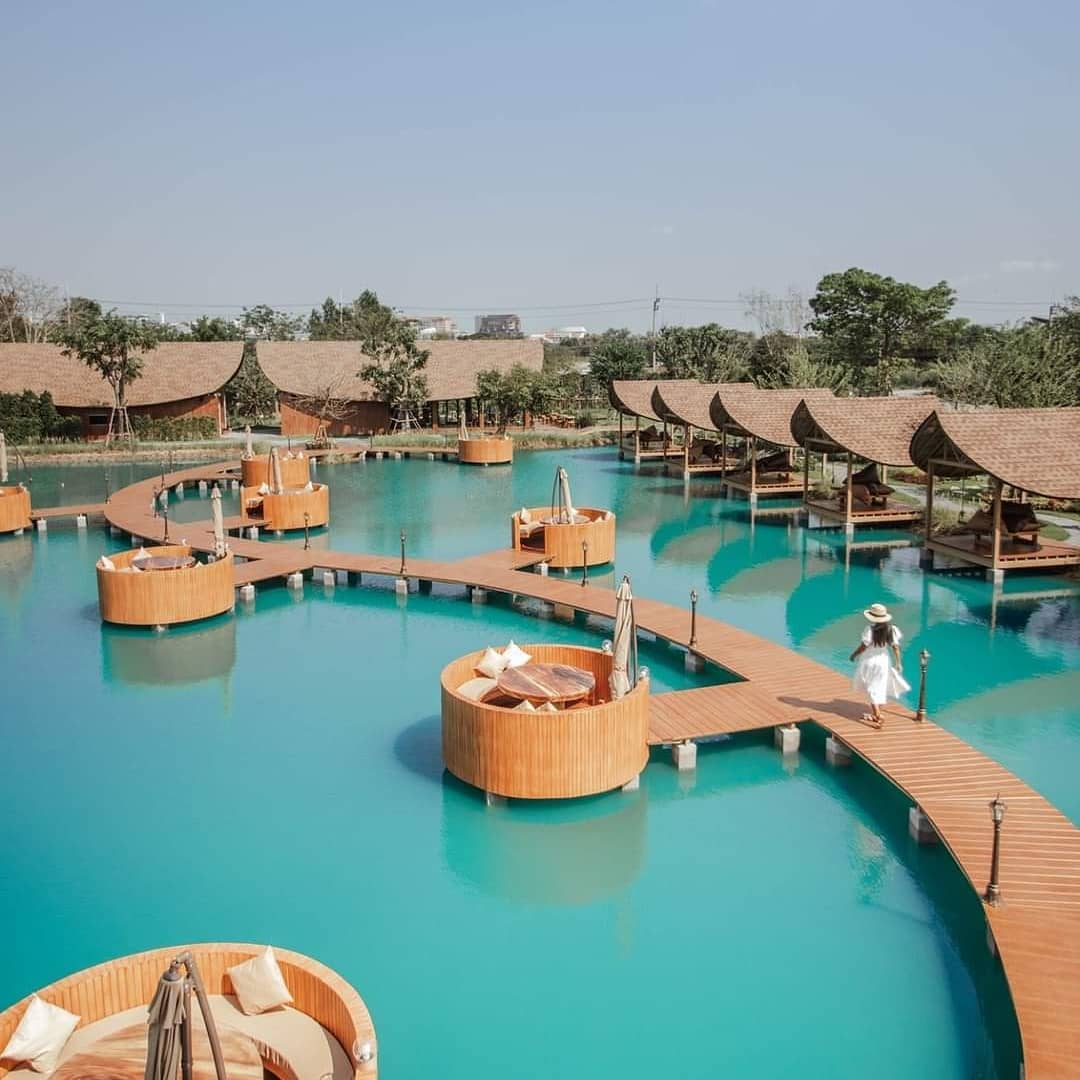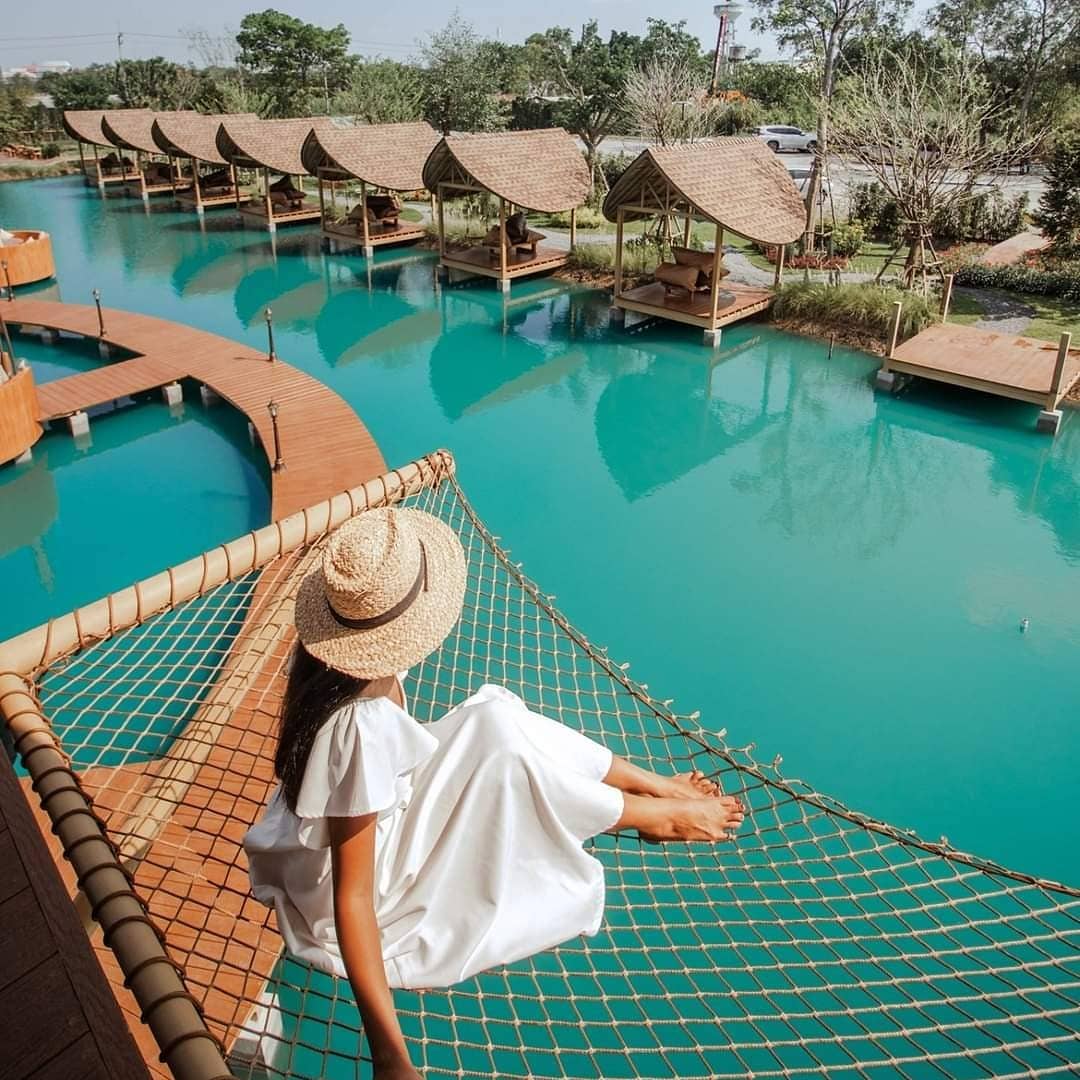 Additionally, there is a bubble dome located in a zone called Secret Forest that looks straight out of a fairytale. Just tally up to THB150 and you will be given a time limit of 3 minutes to have your photos taken.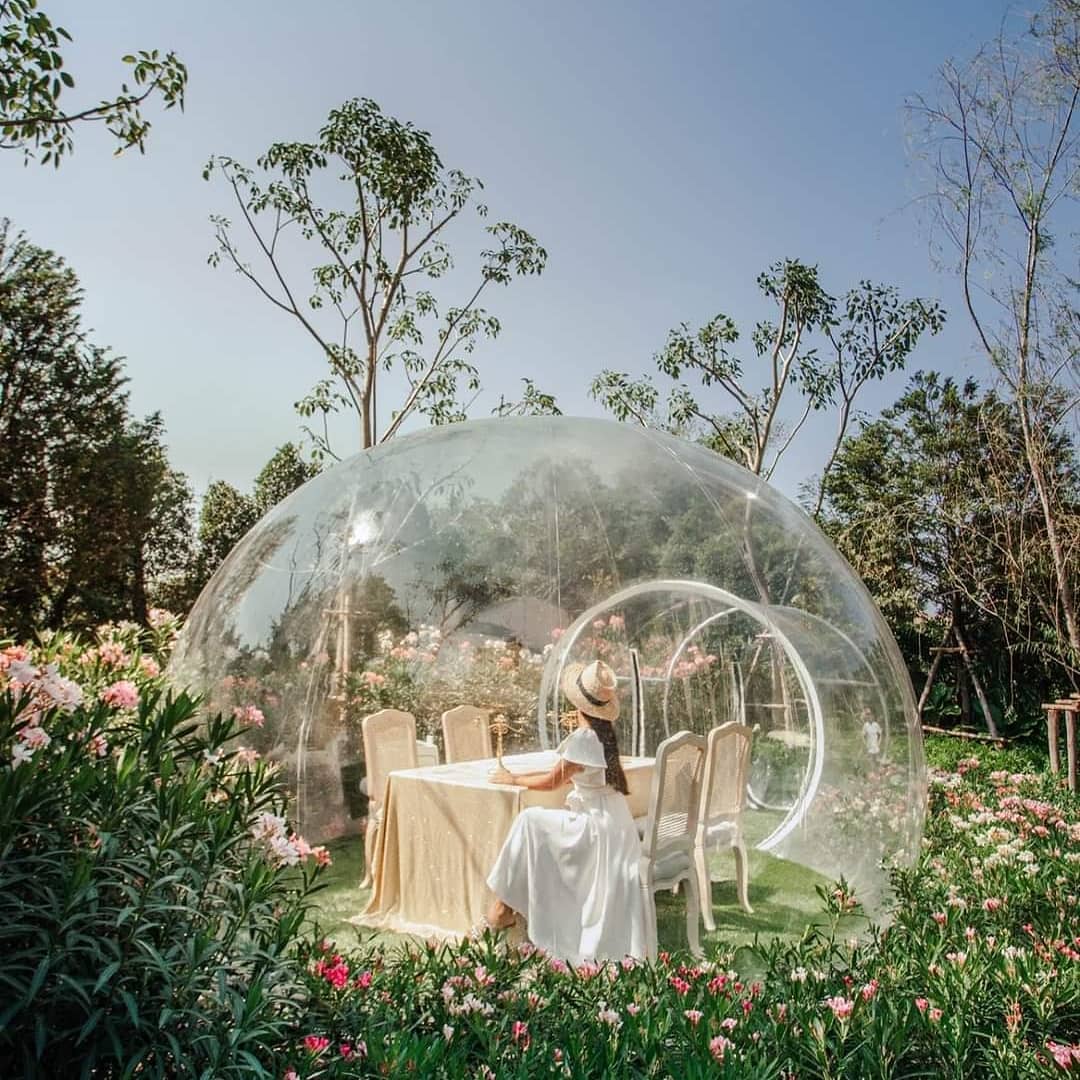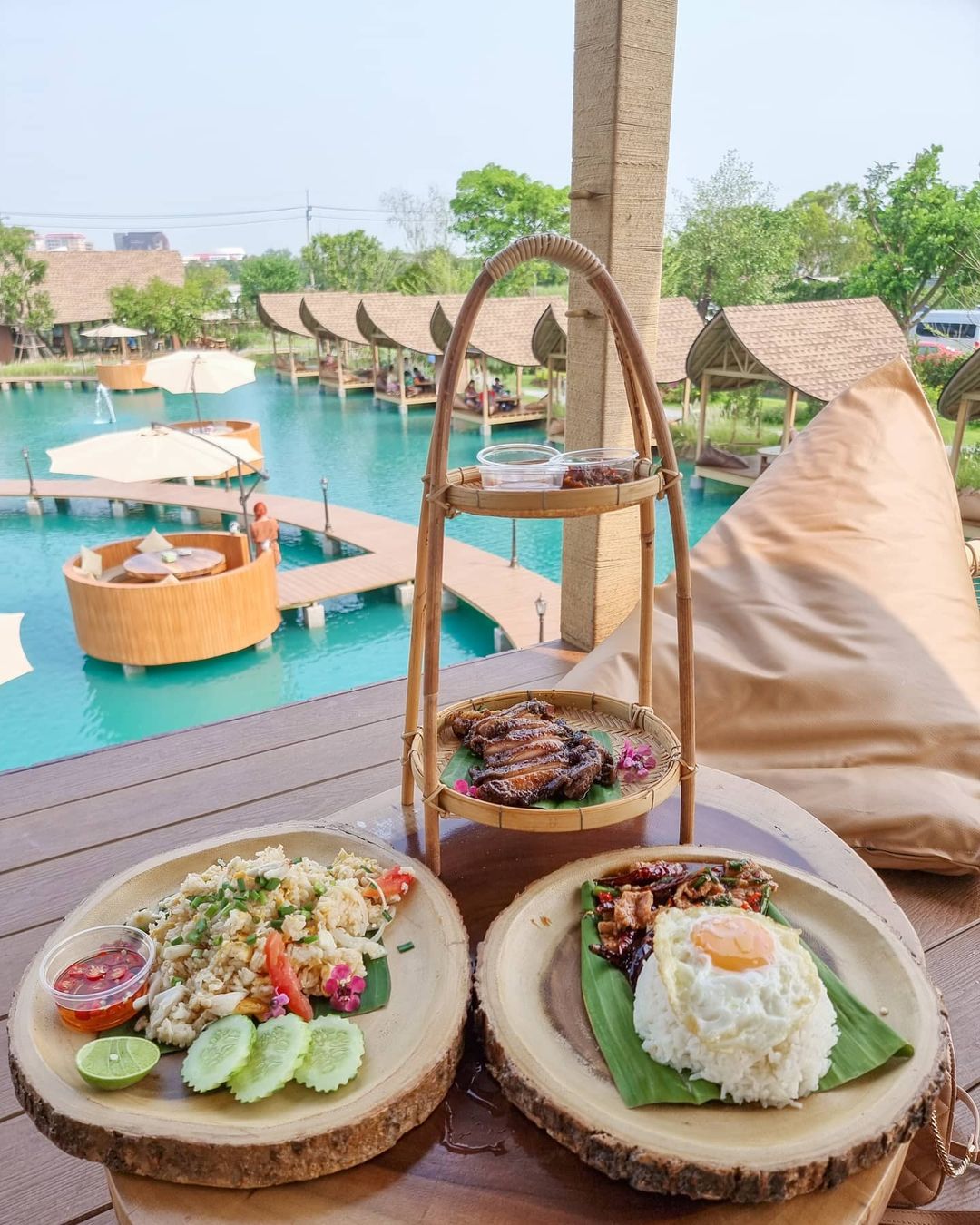 Cafe Hoppers, This Is For You!
Bubble In The Forest is located just an hour away from Bangkok. So, if you're looking for a fun weekend of coffee, sun, and chill, then add this spot to your list. Bye!
Address: 170 Charoen Tha Alley, Bang Toei, Sam Phran District, Nakhon Pathom 73170
Operating Hours: 10 AM-8 PM (Closed on Wednesdays)
Also Read: Yotaka Khanom Thailand: A 4-Star Luxurious Villa With Direct Pool Access
Check Out: Tichuca Rooftop Bar: New 3-Storey Rooftop Bar In Bangkok With A Jungle-Themed Decor
—
We would like to invite you to join our New Private Community Group! Here you are free to ask questions, share your love for food, and explore the Bangkok community! We will also regularly post about casual promos and the latest findings.
Click on the button below and hunt good food with us today!