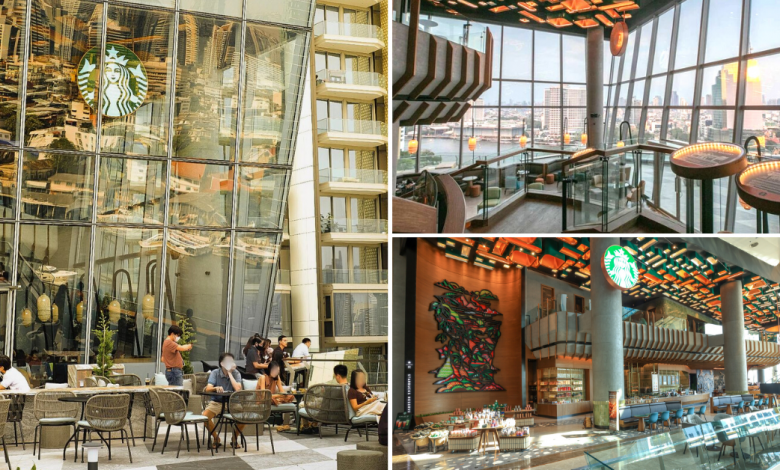 Hi there! As we all know, Bangkok is a shopping haven, a cafe paradise, and is home to some of the best street food ever. Cafe-hopping is one of the must-do things while in Bangkok. Now, with the opening of Thailand's largest Starbucks outlet, coffee enthusiasts have got one more thing to check off their list. Make way for Starbucks Reserve Chao Phraya Riverfront at ICONSIAM, Bangkok.
Starbucks Reserve Chao Phraya Riverfront Spans 1,260 Sqm
This brand new opening marks Starbucks' 12th Reserve Bar and 417th store in Thailand. And we can already foresee this will be the hotspot among many. Why? Well, let's talk more about it. First of all, this Starbucks Reserve outlet has a panoramic view of the scenic Chao Phraya River as it is located on the 7th floor of ICONSIAM. So you can sip on coffee and relax with the breathtaking view.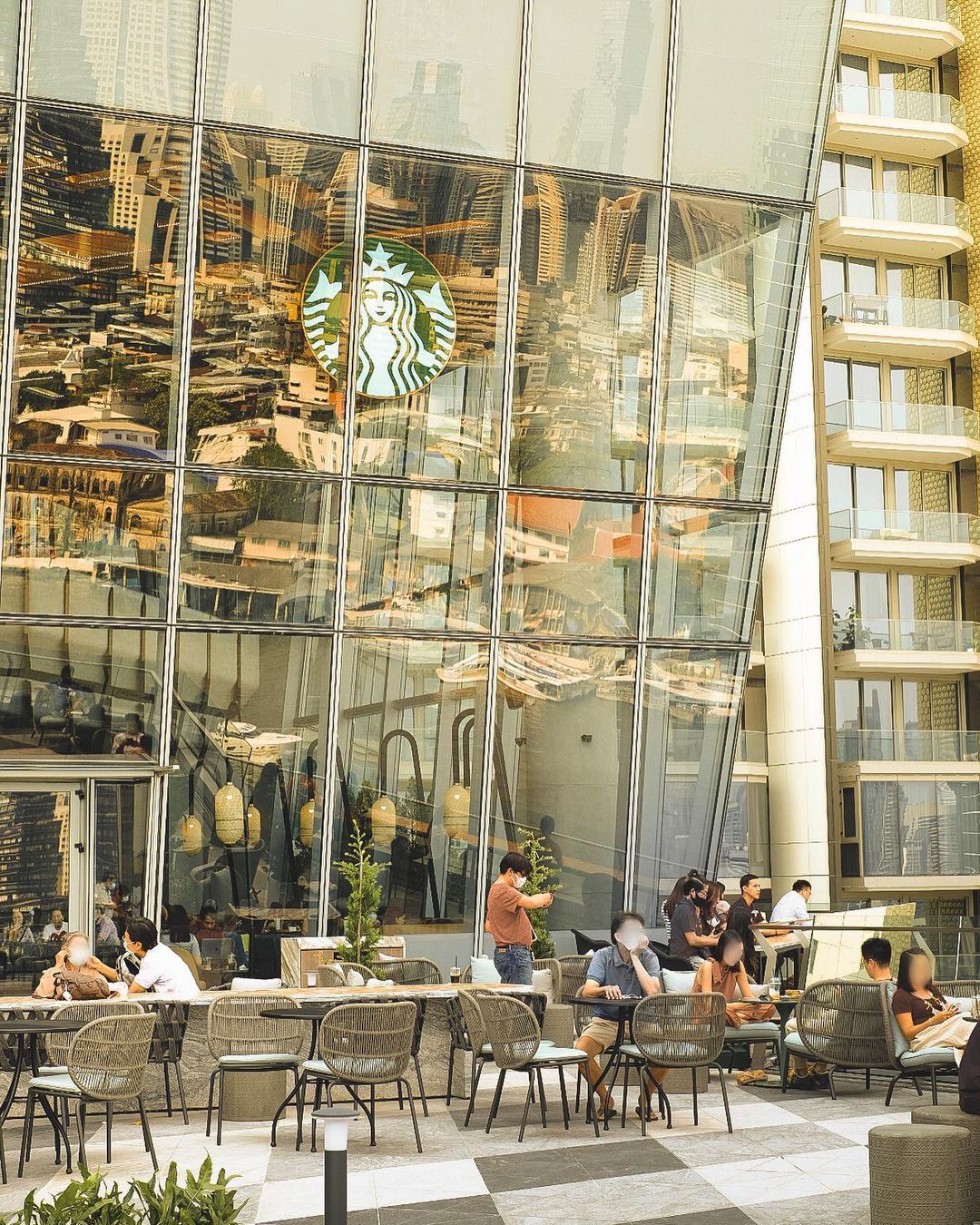 With ceiling to floor windows and entrance, coupled with a swirling staircase leading up to the 2nd storey and hundreds of floating lantern-inspired art pieces, the entire interior of this double-storey Starbucks store will leave your jaws wide agape.
Next up, this is the ONLY Starbucks outlet in Thailand to serve the Muan Jai™ Blend, a bold and exclusive coffee blend from Northern Thailand that exudes a robust aroma of chocolate and spice.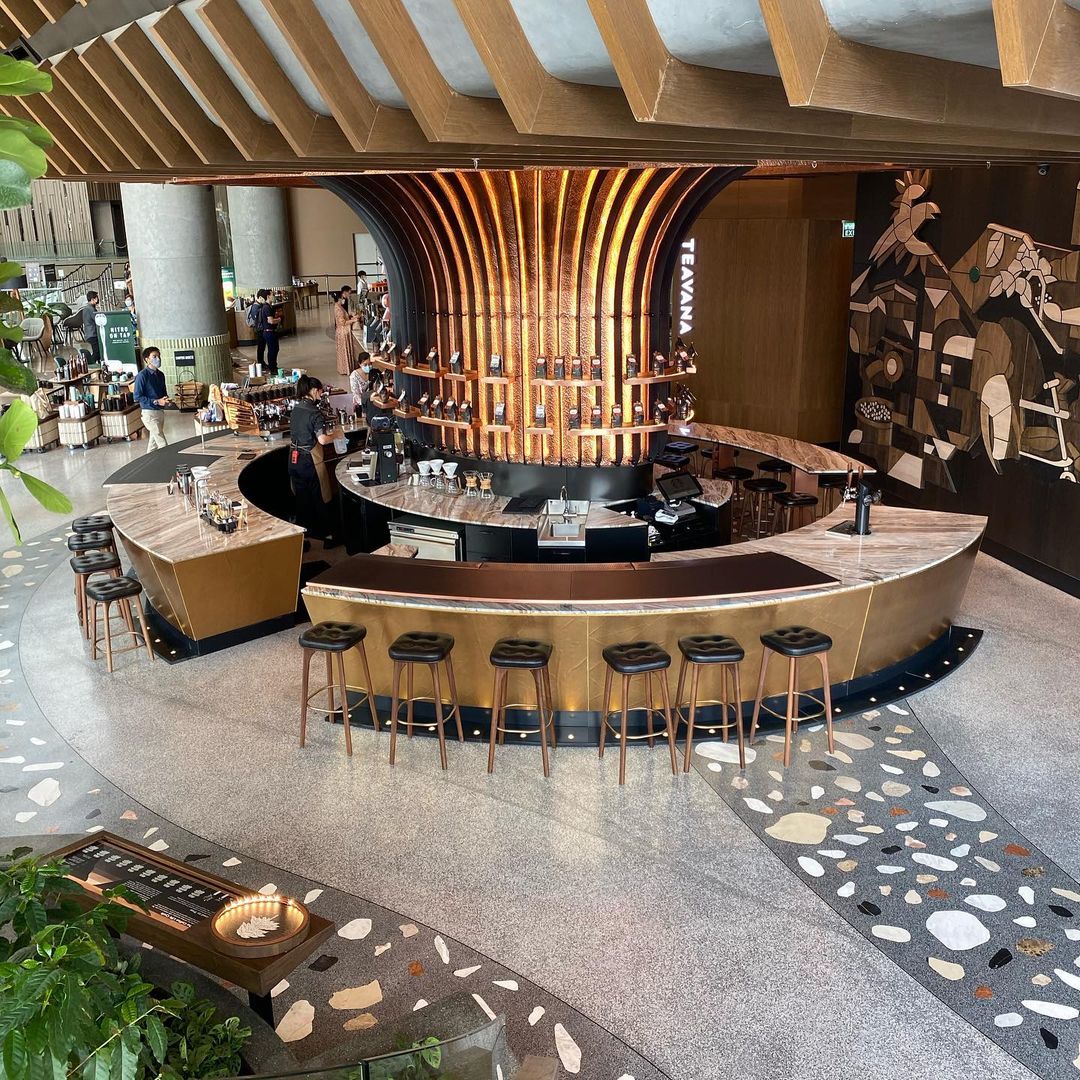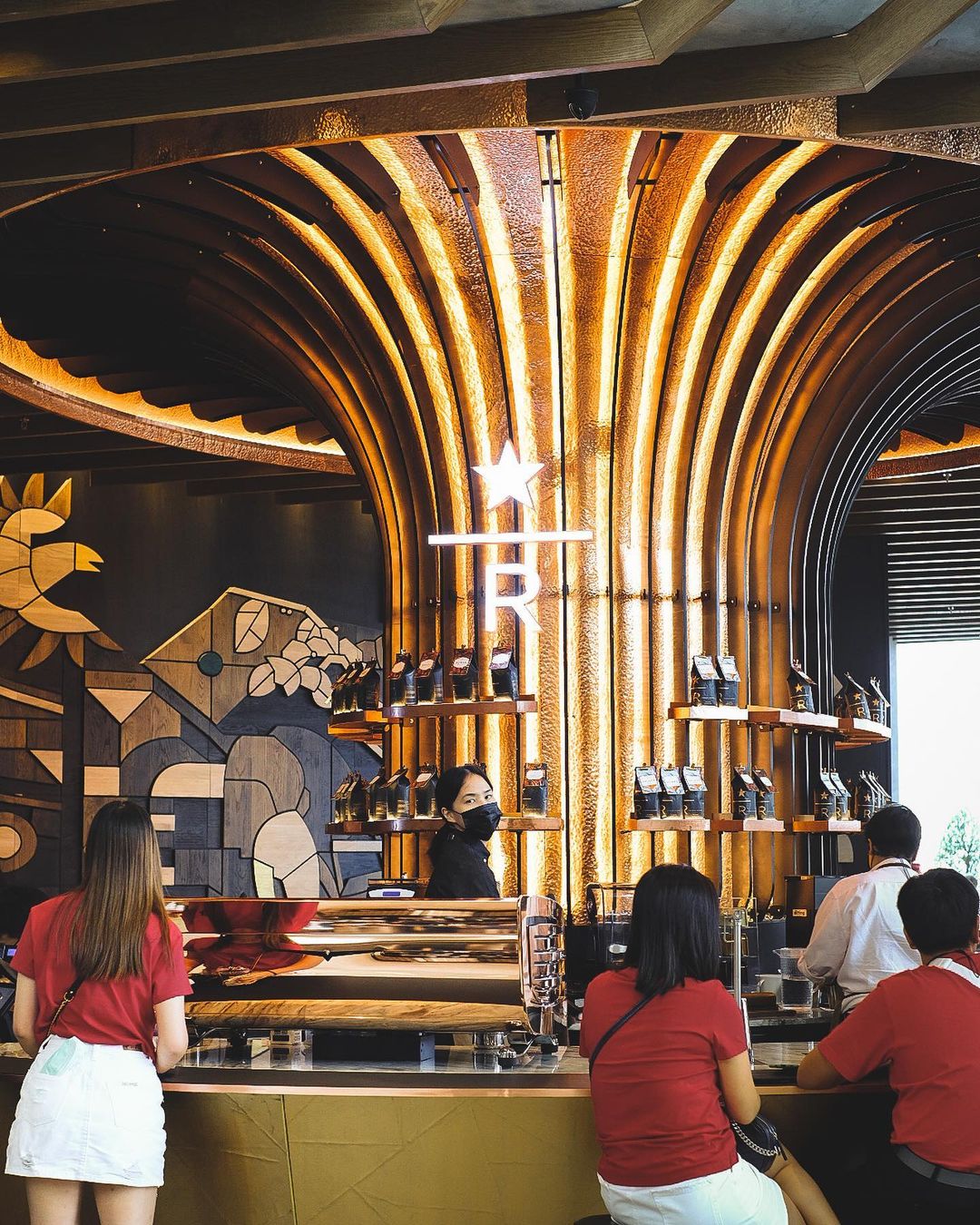 This store is also the first to introduce the Teavana™ Bar for customers seeking a reimagined tea experience with specialty tea drinks such as Lychee Earl Grey Tea (B180), Mist Green tea-based Peach Mojito (B180), and Hibiscus tea-based Iced Sunset (B170).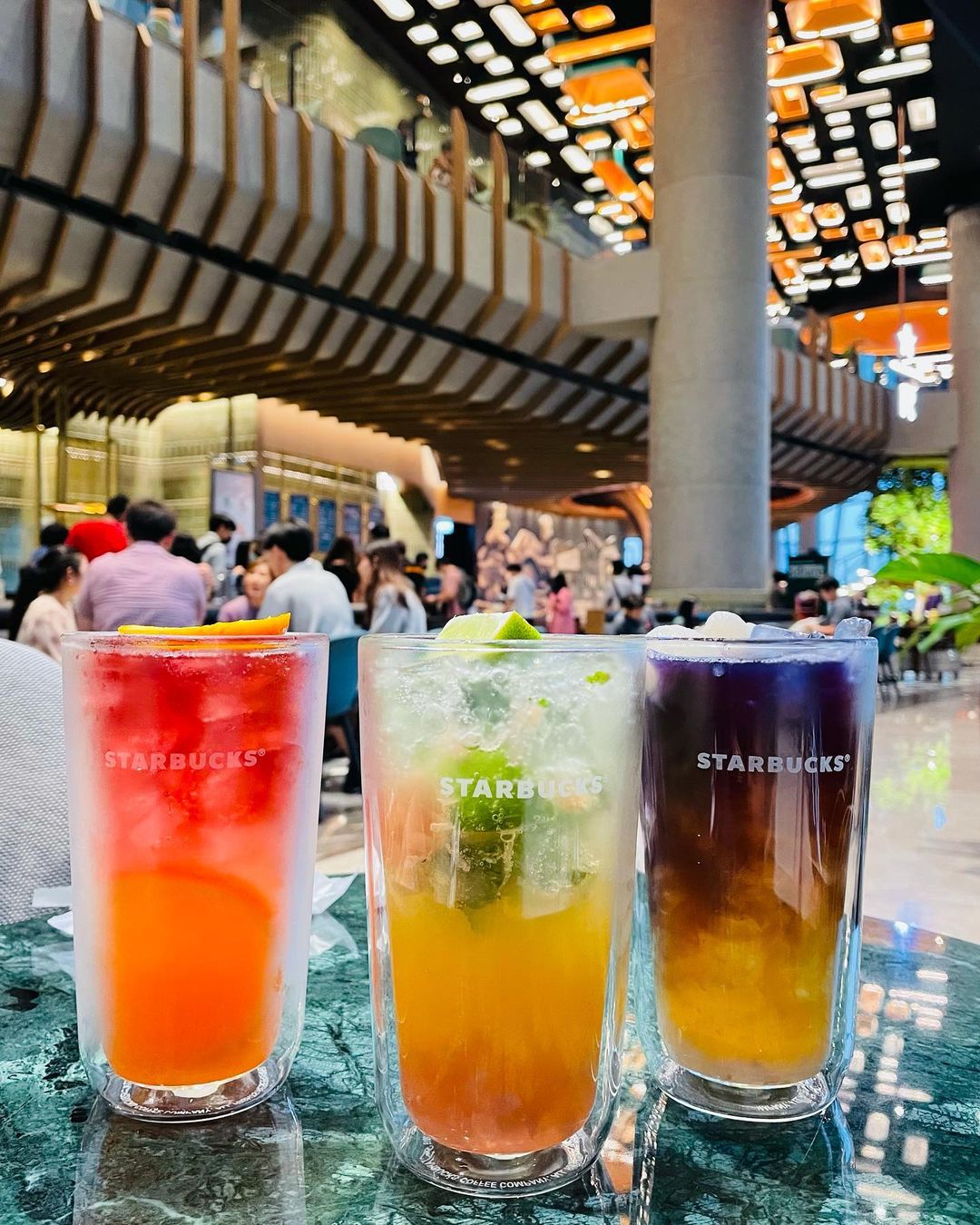 Thailand's Largest Starbucks Outlet
Additionally, to pair with the coffee and tea, there are artisanal pastries such as croissants, French Apple Tart, and more at this Starbucks Reserve Chao Phraya Riverfront store too. Well, the next time you're around ICONSIAM, head into this majestic Starbucks Reserve outlet and have a cuppa.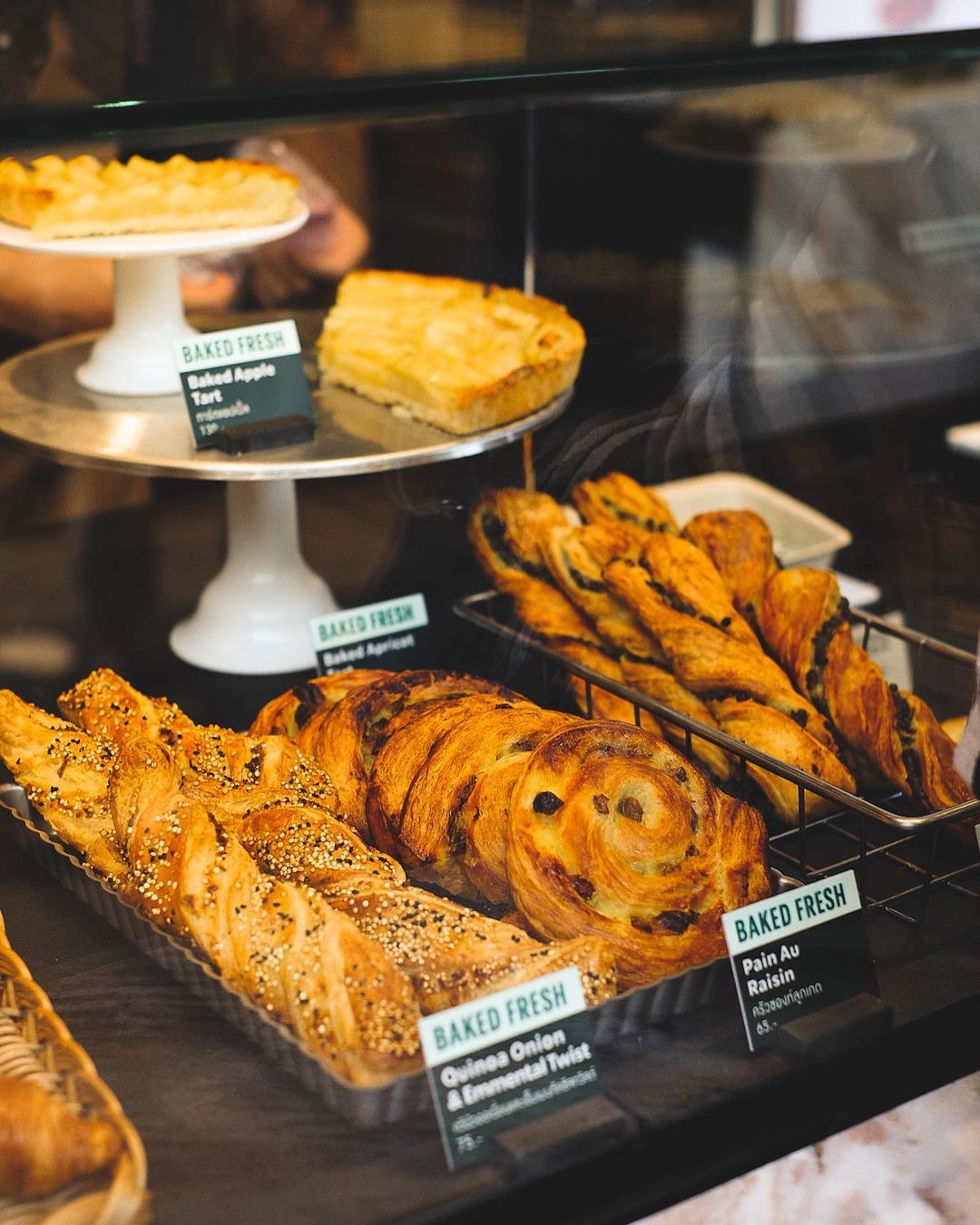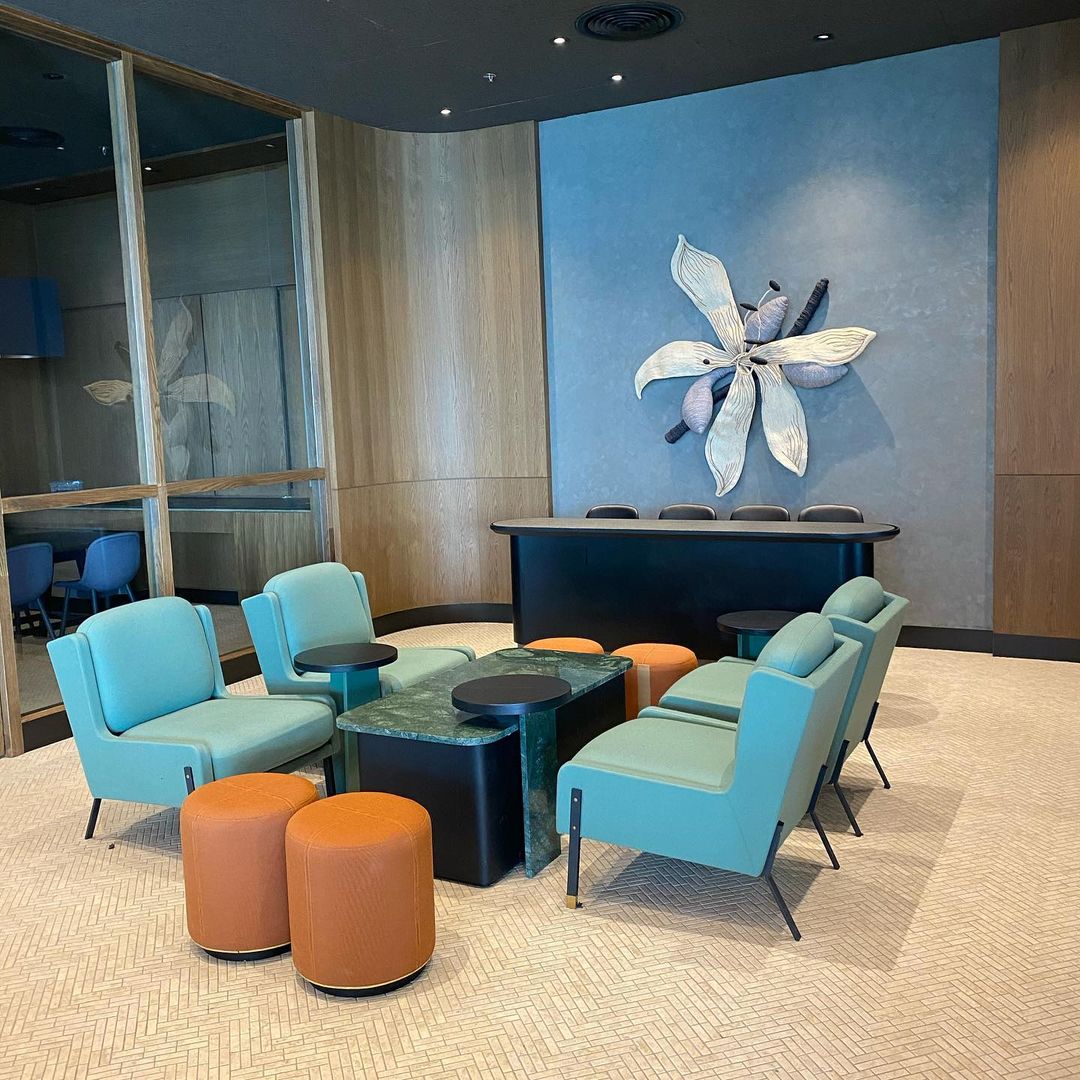 Address: 7th Floor, ICONSIAM, 299 Charoen Nakhon Rd, Khlong Ton Sai, Khlong San, Bangkok 10600, Thailand
Operating Hours: 10 AM-10 PM (Opens Daily)
Check Out: 3-Steps Domino's Grilled Chicken Recipe That You Can Try With An Air Fryer
Read More: McDonald's Thailand Has Korean Fried Chicken Served On A Refillable Coke Cup
–
We would like to invite you to join our New Private Community Group! Here you are free to ask questions, share your love for food, and explore the Bangkok community! We will also regularly post about casual promos and the latest findings.
Click on the button below and hunt good food with us today!