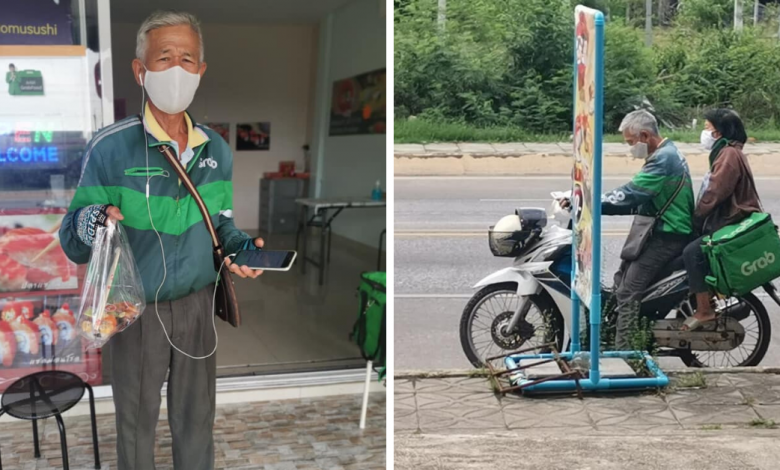 Things are finally looking up as Thailand is very well on its way on recovering from the COVID-19 outbreak. The economy is slowing springing back to life and everyone is embracing the new normal as much as possible. However, there is no doubt that almost each household is struggling to stay afloat in trying times as such. No matter if it's working double jobs or cutting cost, the struggle is real. But, maybe this piece of news we have today for you will inspire you to continue striving no matter where you are.
This Elderly Couple May Be The Oldest GrabFood Riders In Thailand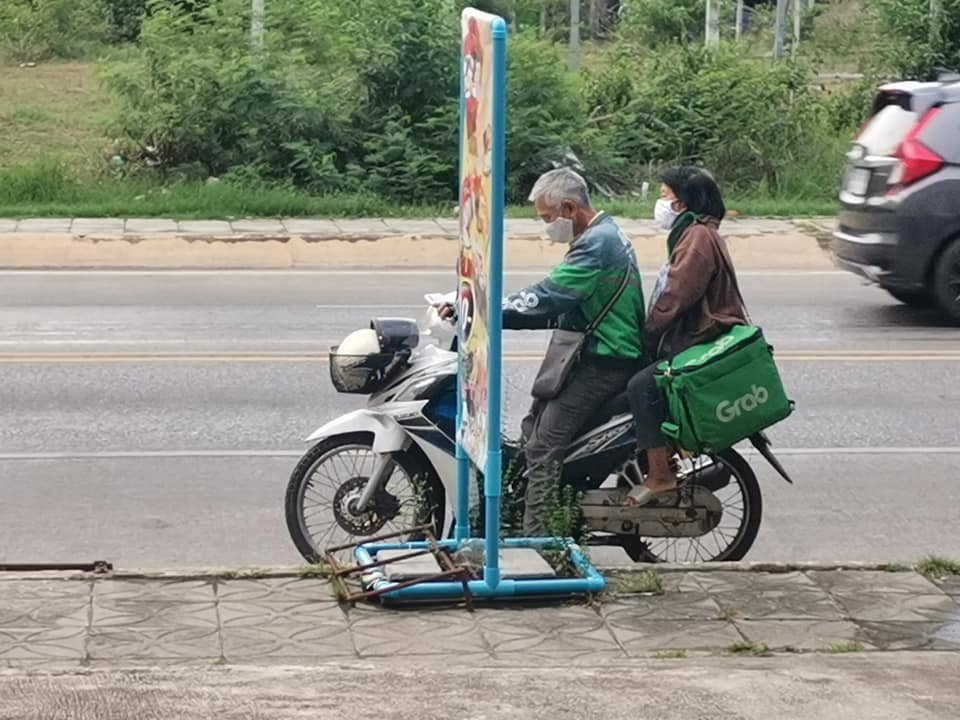 Phakhanut's post on Facebook started circulating after he told a story of how he met this elderly couple in his very own sushi restaurant in Hat Yai. The couple appeared in his shop a few days ago when he called for GrabFood delivery. The old man is responsible for taking orders and riding the motorcycle, meanwhile his wife guards the meal bag as she sits in the back seat. How incredibly adorable and endearing is that!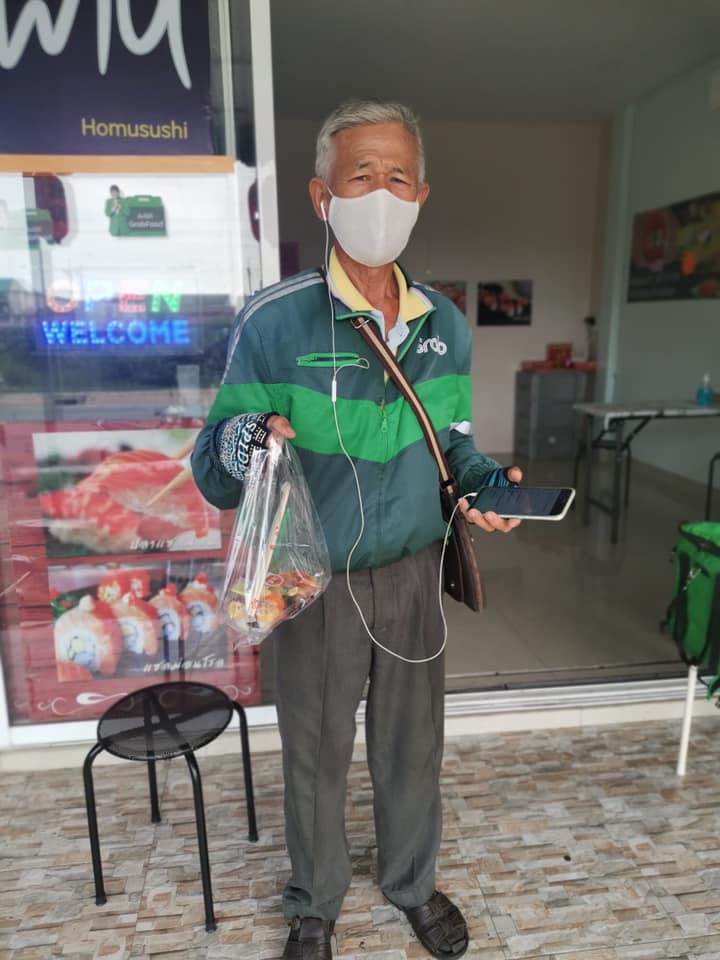 As intrigued as anyone would be, Phakhanut started chatting with the elderly duo to find out more about their situation. Turns out, the both of them didn't want to become a burden for their children and grandchildren. Since they are still able to work and have no excuse not to, they chose to become GrabFood riders together.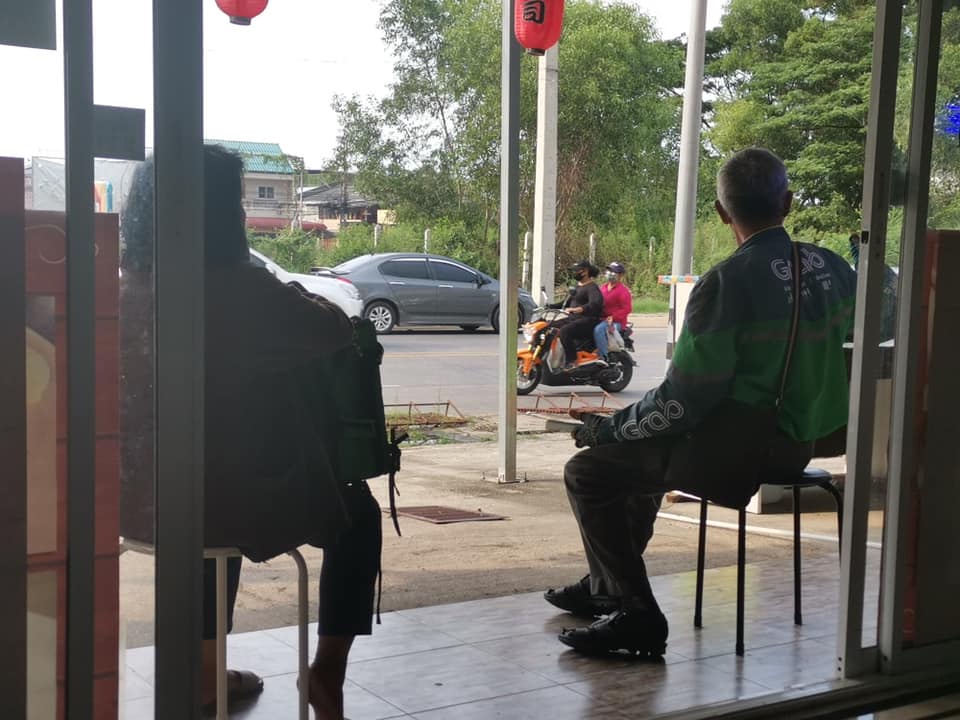 The post has since garnered over 6k likes and shares, with a large number of netizens commenting their support and praise for the elderly couple. They also wished the duo good health and luck in their jobs.
Let's All Continue Striving The Best We Can At Time Like This
Although times are really tough, not just in Thailand, but across the entire globe as well, there's no reason for us to give up. Just like what the elderly man mentioned – age is just a number. So let's all fold up our sleeves and continue working through hard times like such. Because there'll always be someone out there who's working twice as hard as we do. #staystrong
Read more: Stranded Tourists Show Their Appreciation For Thailand's Warm Hospitality During COVID-19
–
We would like to invite you to join our New Private Community Group! Here you are free to ask questions, share your love for food, and explore the Bangkok community! We will also regularly post about casual promos and latest findings.
Click on the button below and hunt good food with us today!