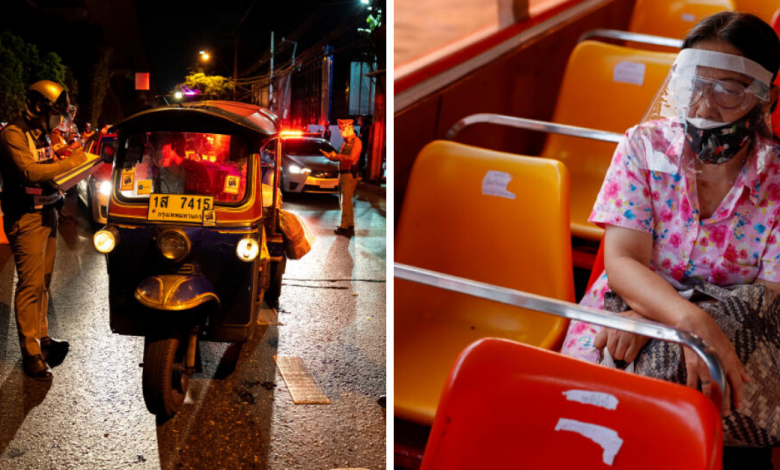 TL;DR
As of today, new cases: 19; deaths: 1, total cases: 2,811
Extension on the ban of alcohol sales till 30th April 2020
Repatriation flights scheduled for Thai citizens overseas & area for state quarantine have been prepared
Daily Updates By The Royal Thai Government As Of 21st April 2020
In today's press conference by the Royal Thai Government, representative of the Minisitry of Foreign Affairs of the Kingdom of Thailand Mr Natapanu Nopakun has covered several crucial points in light of the current nationwide curfew that's taking place. The full highlights are as below: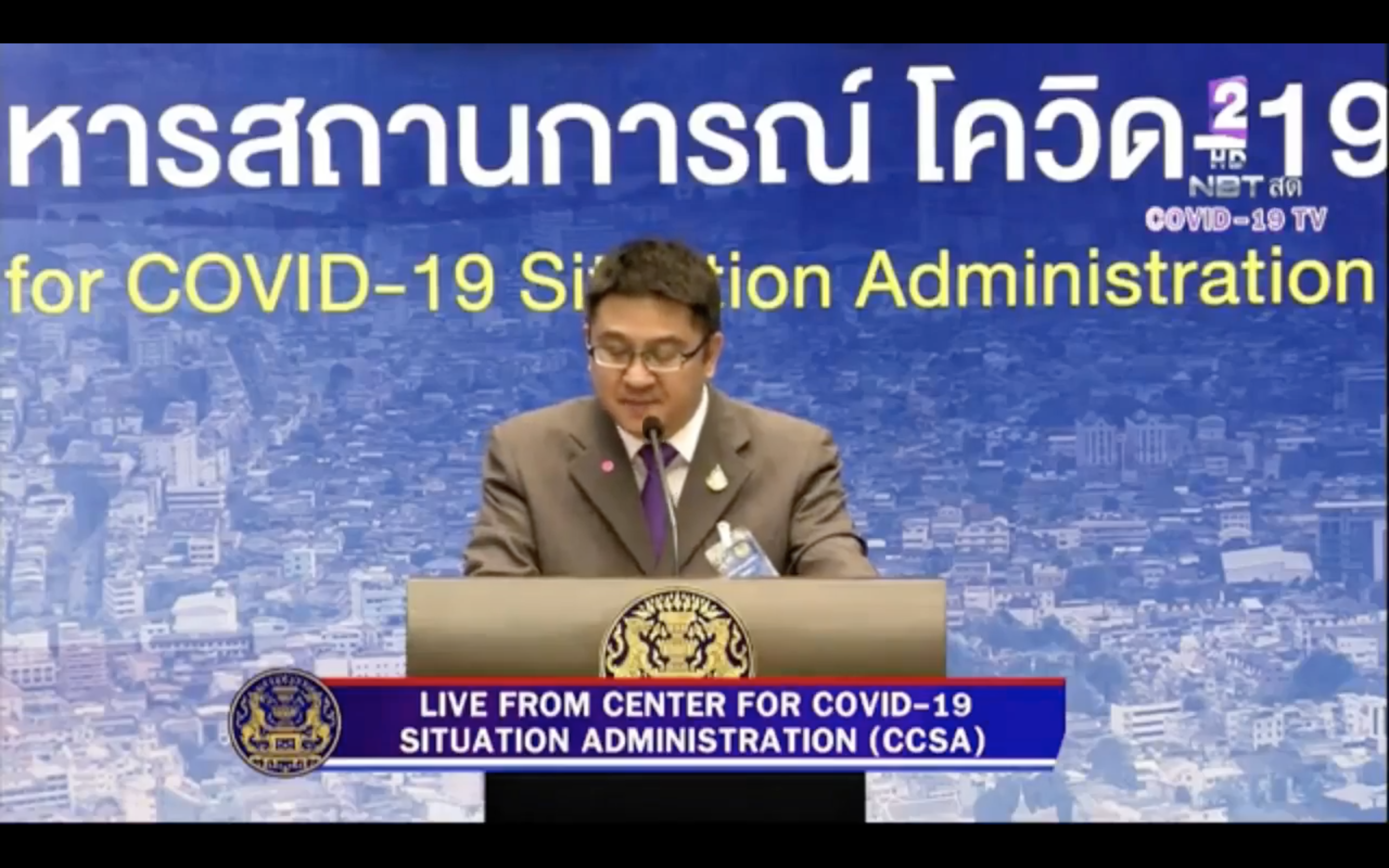 The Latest Numbers Are Slowly Decreasing
Health officials have reported a total number of 19 new cases of Covid-19 positive patients. This accumulates to a total of 2,811 cases nationwide. Sadly, there's a recorded of one death today, bringing a total of 48 deaths due to Covid-19. Out of the 2,811 recorded Covid-19 cases, 2,108 patients have recovered and discharged accordingly.
Extension Of Alcohol Sales Ban
The Bangkok Metropolitan Administration (BMA) has extended the ban on the sale of alcohol till the end of the month. The ban was first slated to be lifted on 20th April but has since been extended till the end of the curfew.
Repatriation Flights Have Been Scheduled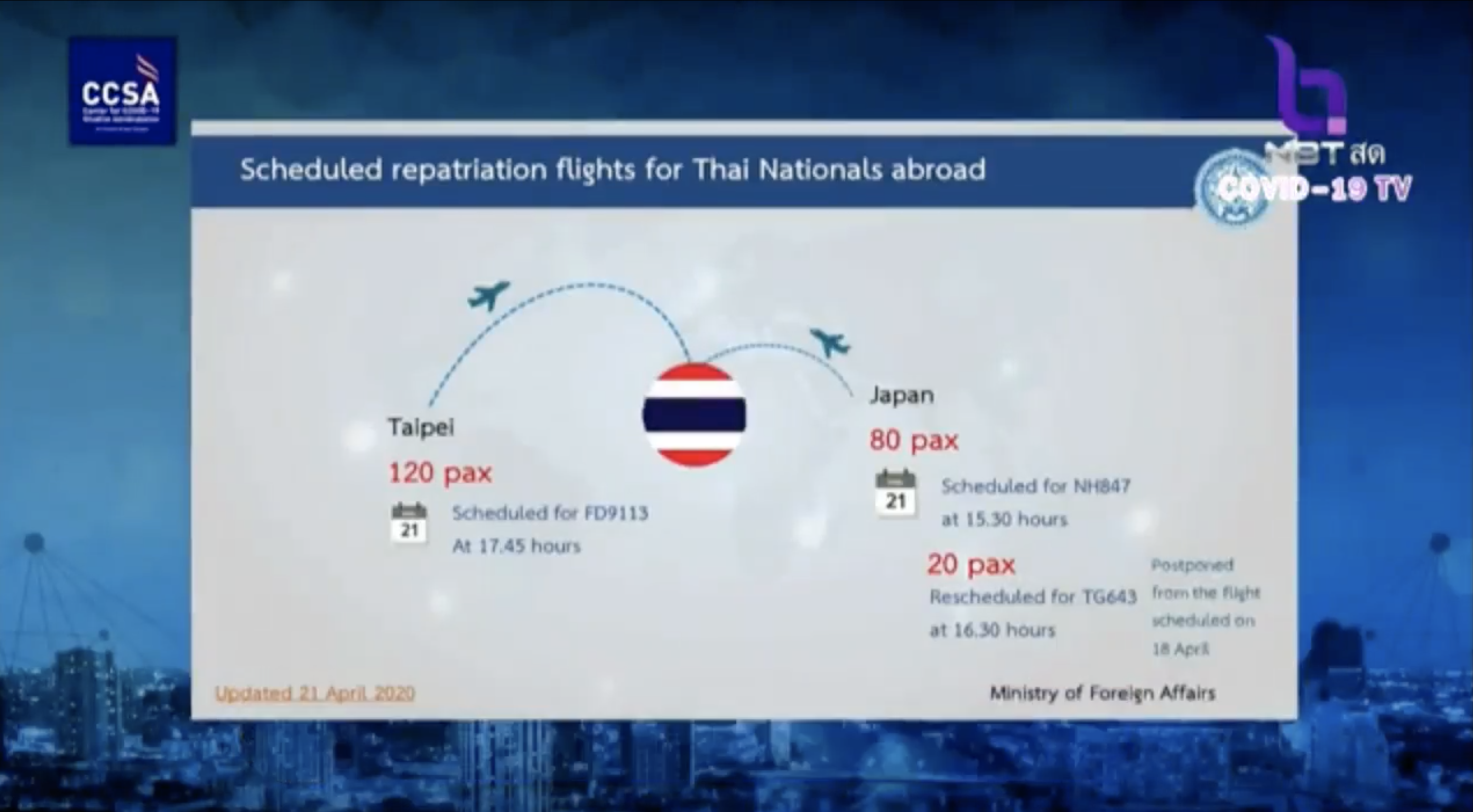 Three repatriation flights from Taipei and Japan, carrying a total of 220 people combined, have been scheduled to arrive in Thailand today. The flights have been postponed to today since it was scheduled on 18 April. All of those returning home will be sent to quarantine centres and undergo a compulsory 14-day state quarantine.
In Hopes Of A New Normal
Since the curfew has kicked in beginning of April, a total of 672 violations against the curfew has been recorded. Hence, the government hopes the nation is able to achieve a "new normal" during the following days of the curfew. This goes in par in hoping that the people will remain patient in trying times even though the numbers are decreasing.
Stay Cautious Even If Numbers Are Dropping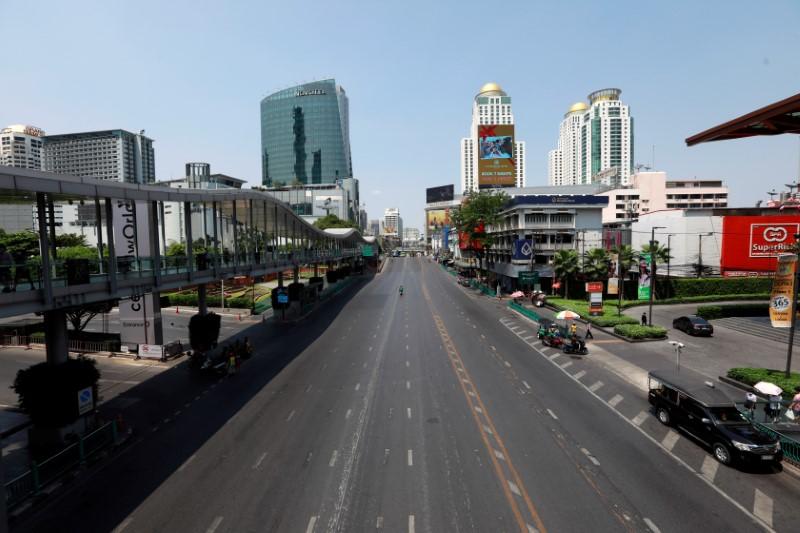 People are urged to adhere to the curfew and be cautious even though the numbers are slowly decreasing day. Mr Natapanu has expressed that the people cannot let their guard down even when things are looking up. The government are undergoing of possibly easing the restrictions in latter days but that doesn't mean that it will be taken out.
Watch full video of the press conference here.
Feature images are from Reuters.
Read more: Thailand Beaches Record The Highest Amount Of Rare Sea Turtle Nests In The Past 20 Years
–
We would like to invite you to join our New Private Community Group! Here you are free to ask questions, share your love for food, and explore the Bangkok community! We will also regularly post about casual promos and latest findings.
Click on the button below and hunt good food with us today!