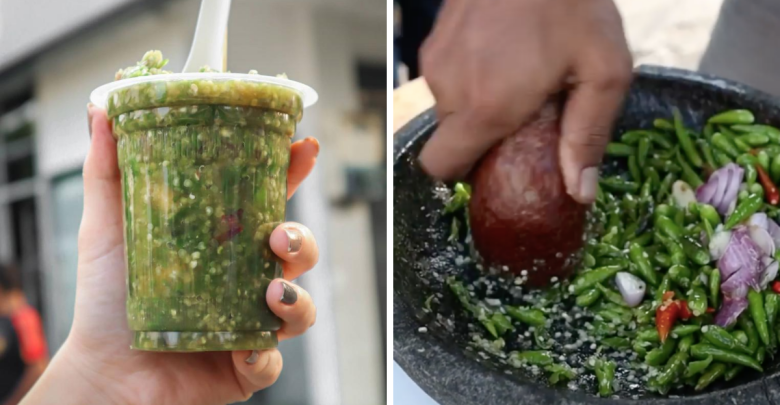 Hello, foodies! What is the weirdest food combination that you have ever tried? It's no doubt that people can get very creative with food and we're always looking out for buzz-worthy food to share. Next up on our list would be this Indonesian dish that's pretty much like a chilli milkshake…without the milk? Check this out!
This Indonesian Dish Is Made With Over 100 Mashed Bird's Eye Chillies & It's Super Spicy!
Locally known in Indonesia as Tauhu Gejrot, this Indonesian dish is every spicy lover's dream. Made with over 100 bird's eye chillies, you can only imagine how spicy this (drink?) dish would be. It's pretty much chomping down mouthfuls of crushed chilli. Although it comes with some fried tofu, most of it is just chilli and…pure chilli juices! Even if you love spicy food, would you eat this?
Time To Challenge Your Tastebuds
Spicy challenge, anyone? This dish is definitely not for the faint-hearted because it has so much chillies. And, they use bird's eye chilli which is known to be extremely spicy! Since this dish is Indonesian, specifically in West Java, you're going to have to fly over to try it.
Source: @sibungbung (Instagram), Nadie Othman (Facebook)
Feature image credit: (left) @kakefoodie (Instagram), (right) @sibungbung (Instagram)
Read: This Thai Operates A Mini Coffee Bar From His Front Yard In Chiang Mai
–
We would like to invite you to join our New Private Community Group! Here you are free to ask questions, share your love for food, and explore the Klang Valley community! We will also regularly post about casual promos and latest findings.
Click on the button below and hunt good food with us today!