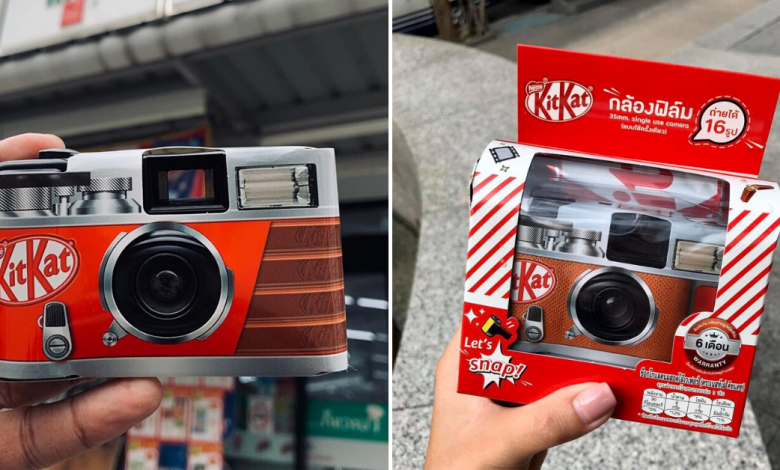 Hello, friends! No trip to Thailand is complete without dropping by in a 7-Eleven store. Lucky for all of us, there will always be one 7-Eleven just a stone throw away, regardless of your location. Why is 7-Eleven super magical in Thailand? Well, the convenience store carries a variety of hot snacks, potato chips, and drugstore makeup. So many things to snack on, so little time.
Kit Kat Film Camera Available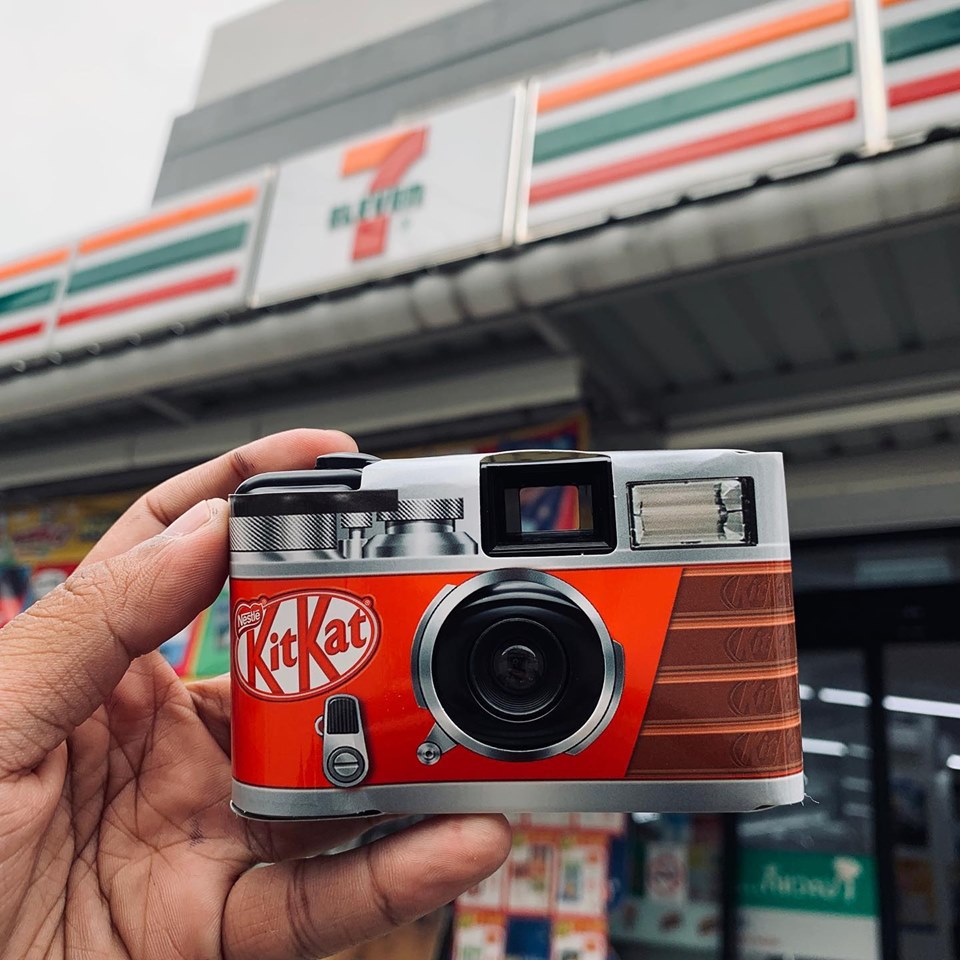 Here's another good reason to drop by 7-Eleven in Thailand. It turns out that you can your hands on a film camera, too. Apart from making wafer chocolates, Kit Kat is now making film cameras. You will be happy to know that Kit Kat Film Camera is available at all 7-Eleven stores in Thailand. Priced at 255 baht, it comes with a roll of film, and Kit Kat! Chocolates and a film camera? Yes, please!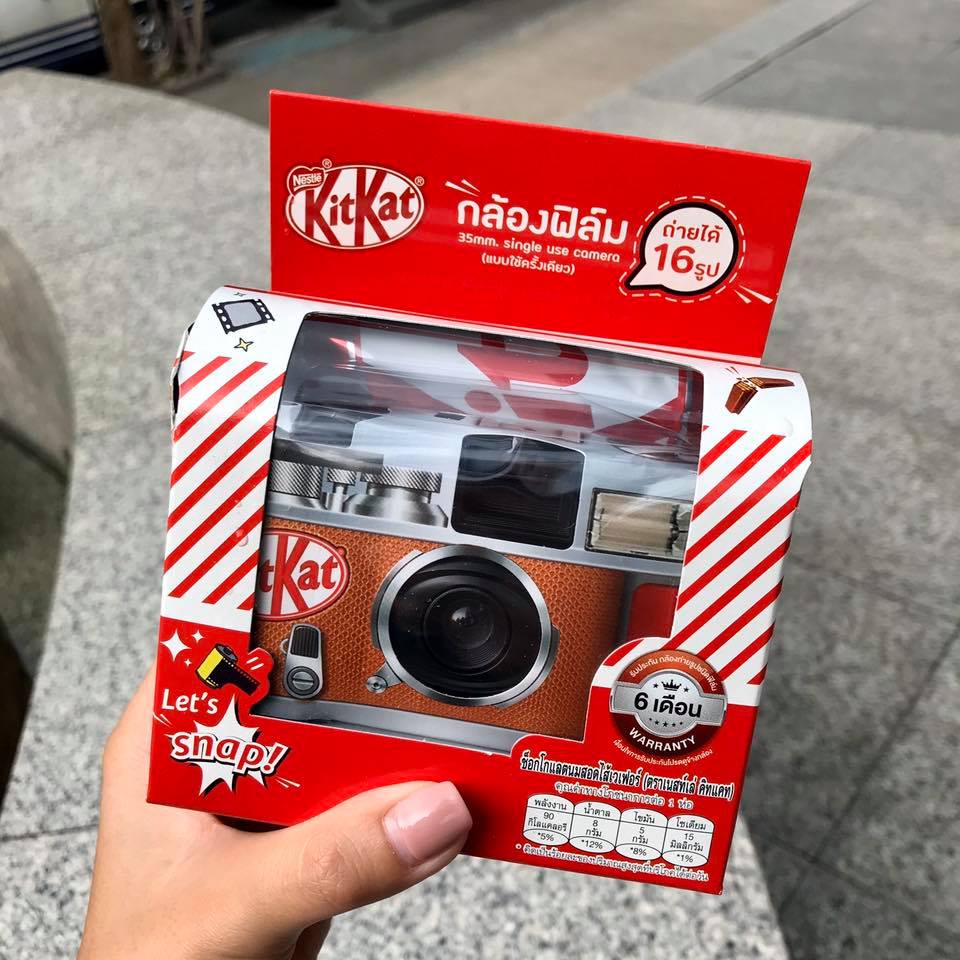 The Kit Kat film camera can be easily spotted as its plastic packaging is in Kit Kat's iconic red colour. Choose between three colours including brown, black, and red. It appears that there are different designs depending on the colours. For red, it has an unwrapped Kit Kat chocolate wafer. As for the black and brown, they have a retro film camera look.
Super, duper, cute!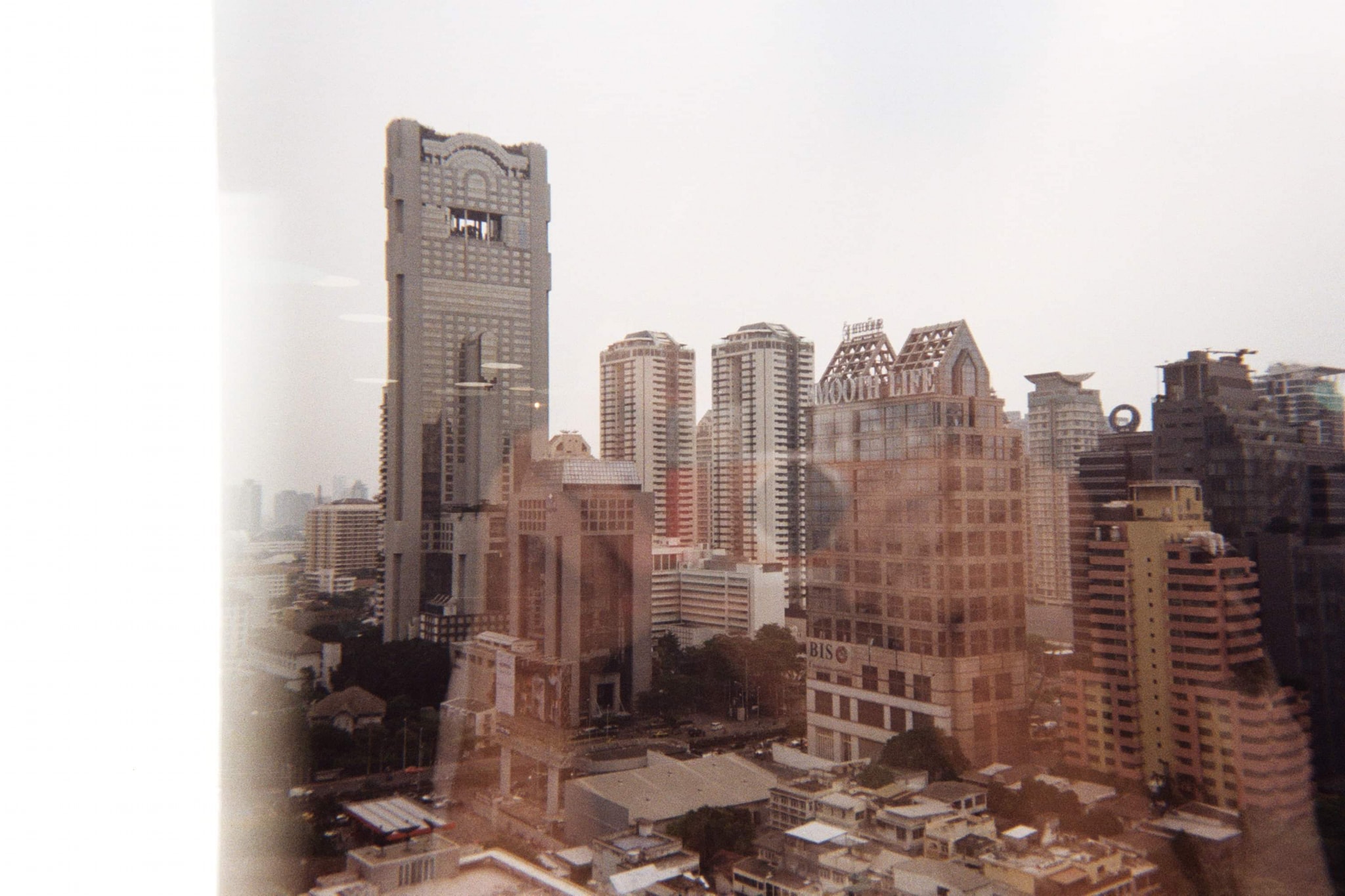 One user has posted a photograph taken with Kit Kat's film camera. It appears to have strong sepia tones and light grain. Apart from the film camera, other merchandises include Bluetooth speakers and a bag. That makes the camera the cutest Kit Kat merchandise available in 7-Eleven. So, will you be heading to 7-Eleven to get your hands on these? Don't forget to bring home some snacks, too!
Read 10 Best Delights Worth Trying Including 40 Years Boat Noodles In Pratunam (Bangkok)