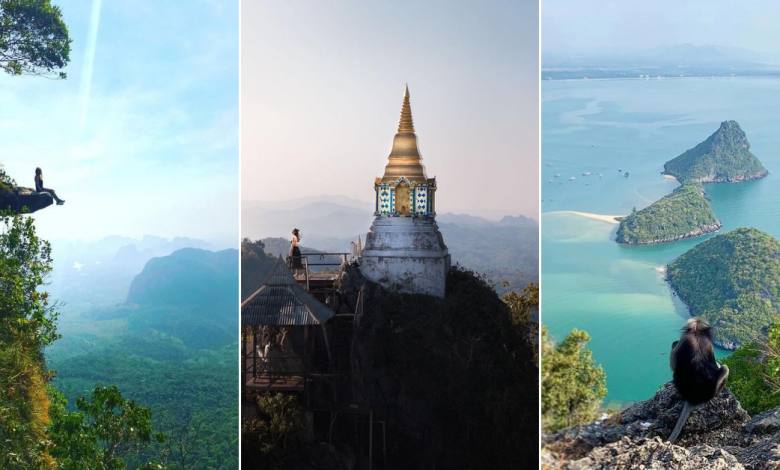 Greetings, peeps! Thailand is no short of natural beauty, from breathtakingly beautiful islands to mesmerising waterfalls – it has got it all. Why not take things to higher ground by hiking up some of these well known mountains for a change of scenery. Here are 15 of the most magnificent sceneries in Thailand worth hiking up the mountains for!
15 Breathtaking Views Worth Hiking Up These Mountains For:
1. Tab Kak Hang Nak, Krabi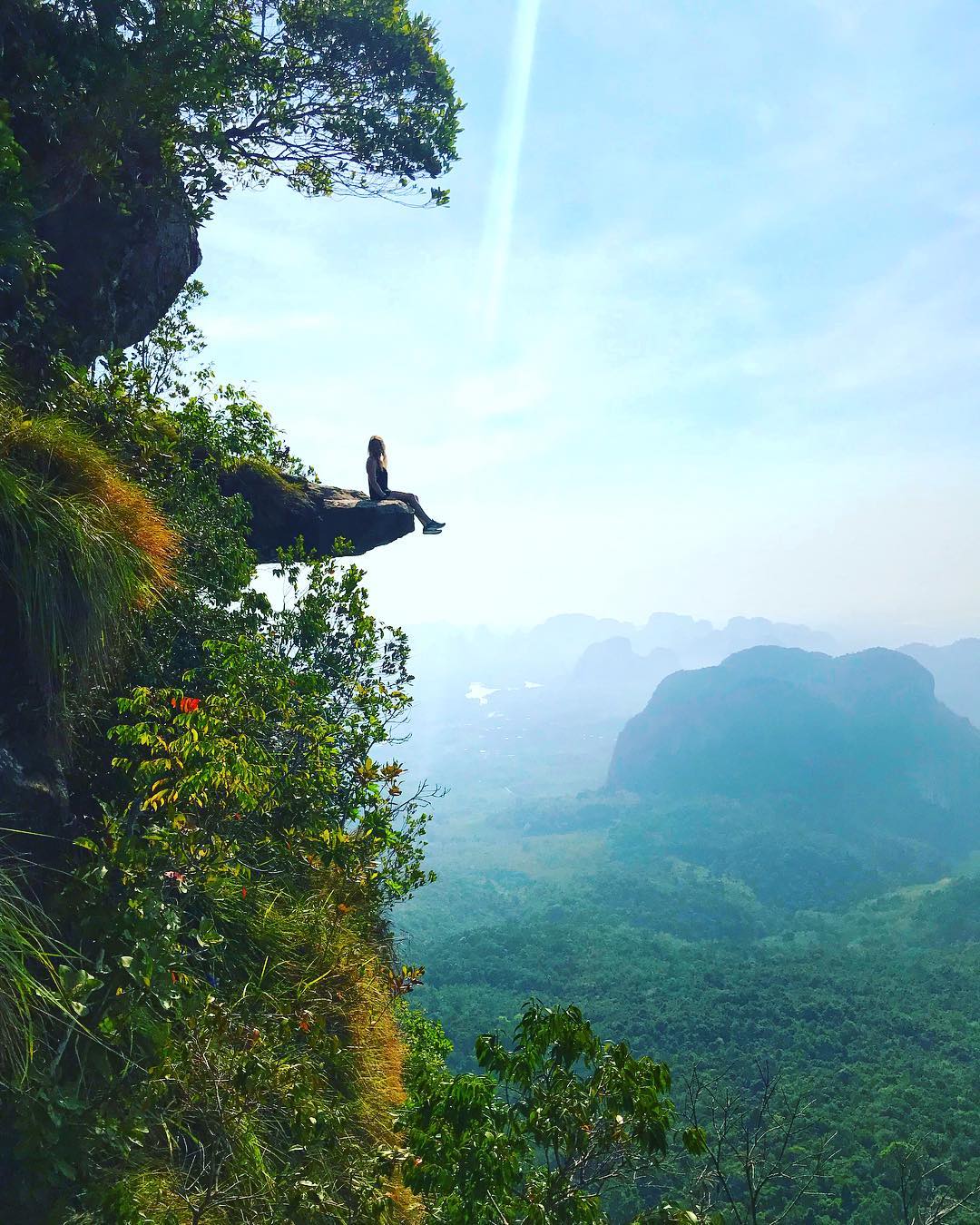 Krabi may very well be one of the top spots in Thailand for an ideal beach getaway. But here sits one of the most magnificent views atop the mountain of Hang Nak. Set for a lil' something different by going on this 4 hour round-trip hike that will prove to be worth it in the end! Take in the breathtaking view of Krabi town and Ao Nang beneath your foot.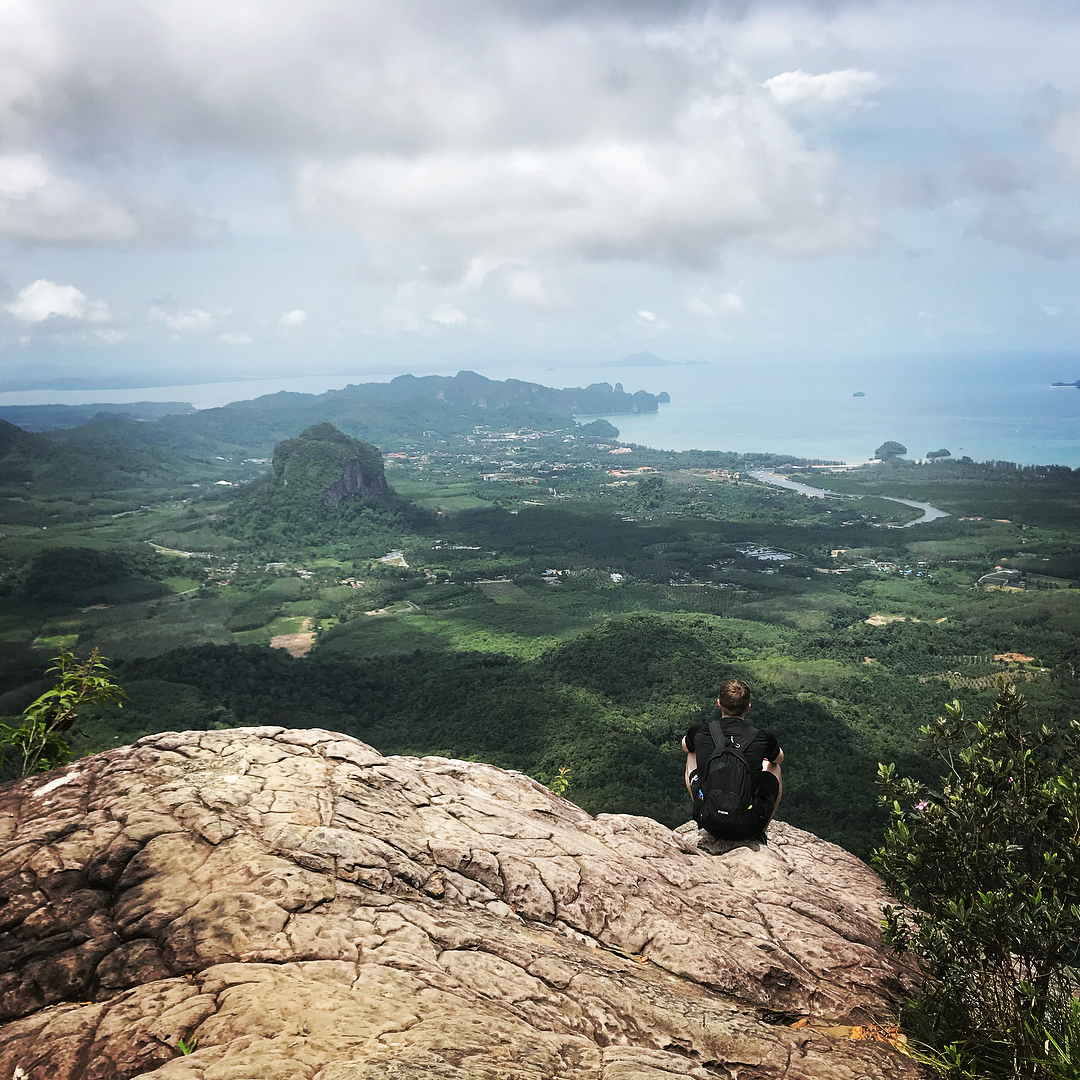 2. Kew Mae Pan, Chiang Mai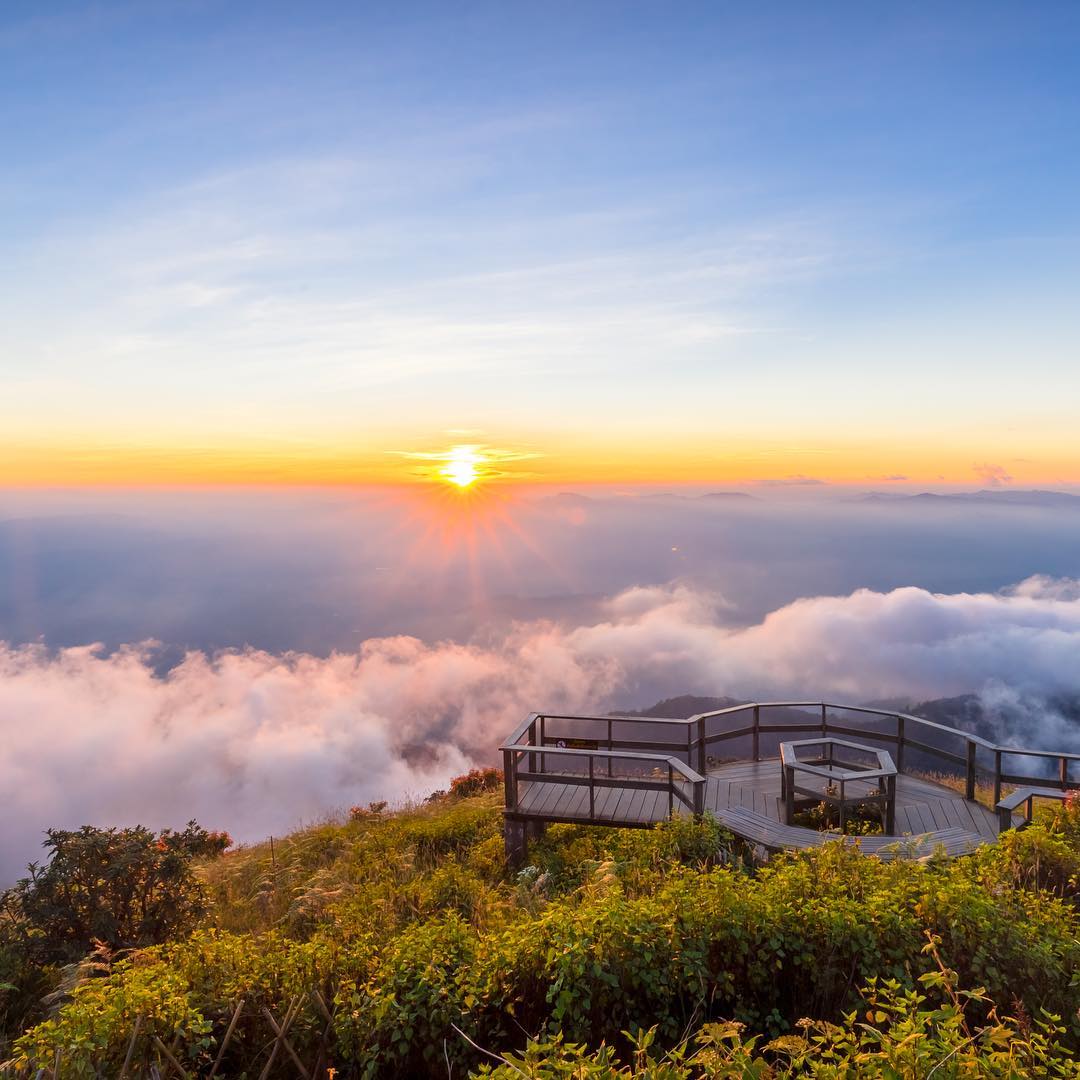 A true heaven on earth – is what Kew Mae Pan is famous for. Trek through the dense rainforest of Doi Intanon National Park, filled with incredibly rare bird species. It's a three-hour trek (at most) with tons of picturesque elements surrounding you. The viewpoint will just blow your mind as you arrive at a deck where for the first time – you're literally above the clouds.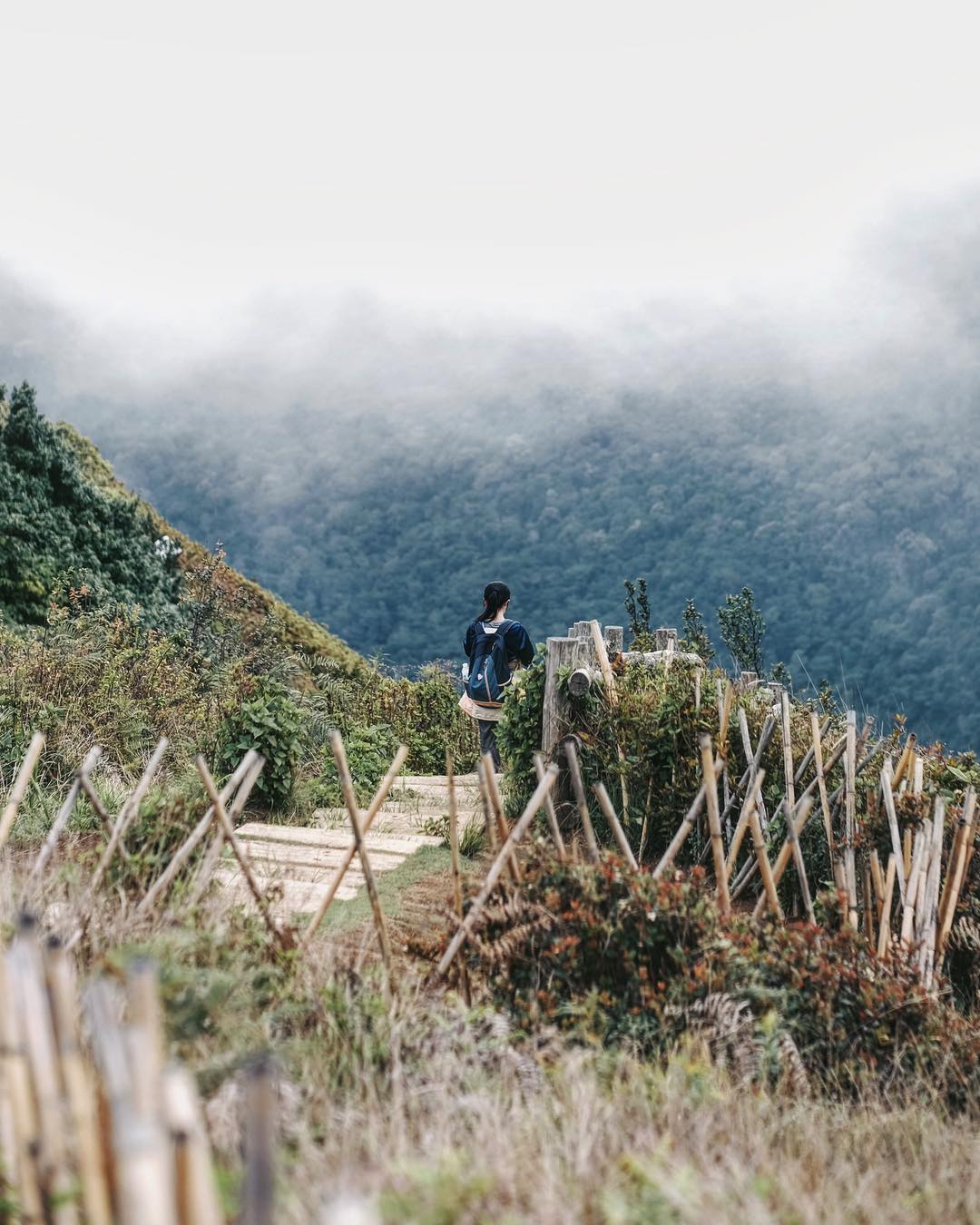 3. Wat Chaloem Phra Kiat Phrachomklao Rachanusorn, Chiang Mai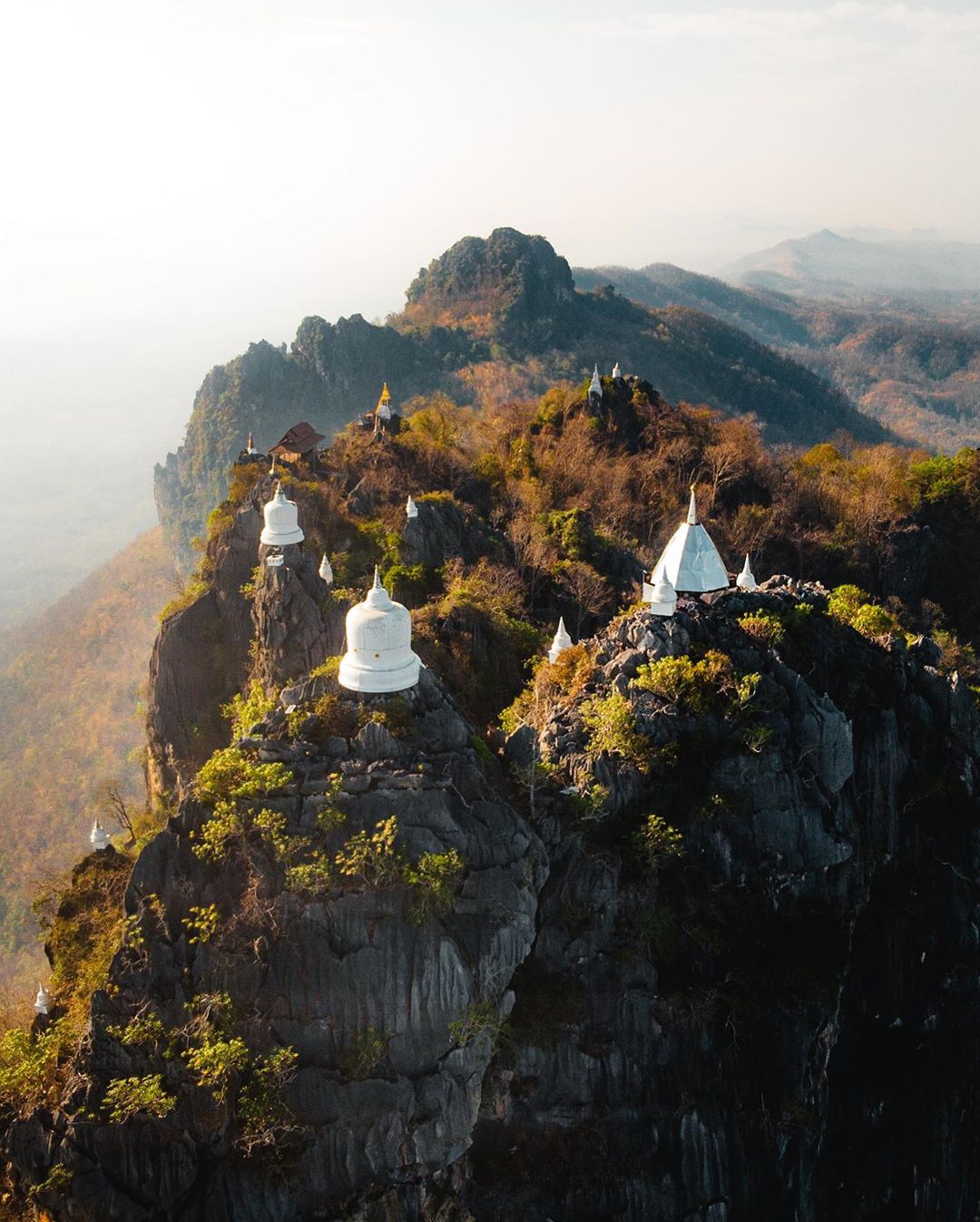 One of the most famous mountain view in Thailand has got to be the floating white pagodas of Wat Chaloem Phra Kiat Phrachomklao Rachanusorn (yes, it's a mouthful to say it). There're a few pit stops along the way – with monks living in the main temple and footprints believed to belong to Buddha. As you climb up 800 incredibly steep stairs, you'll find that it's worth it when you reach the peak. A view worth travelling to no matter where you're coming from.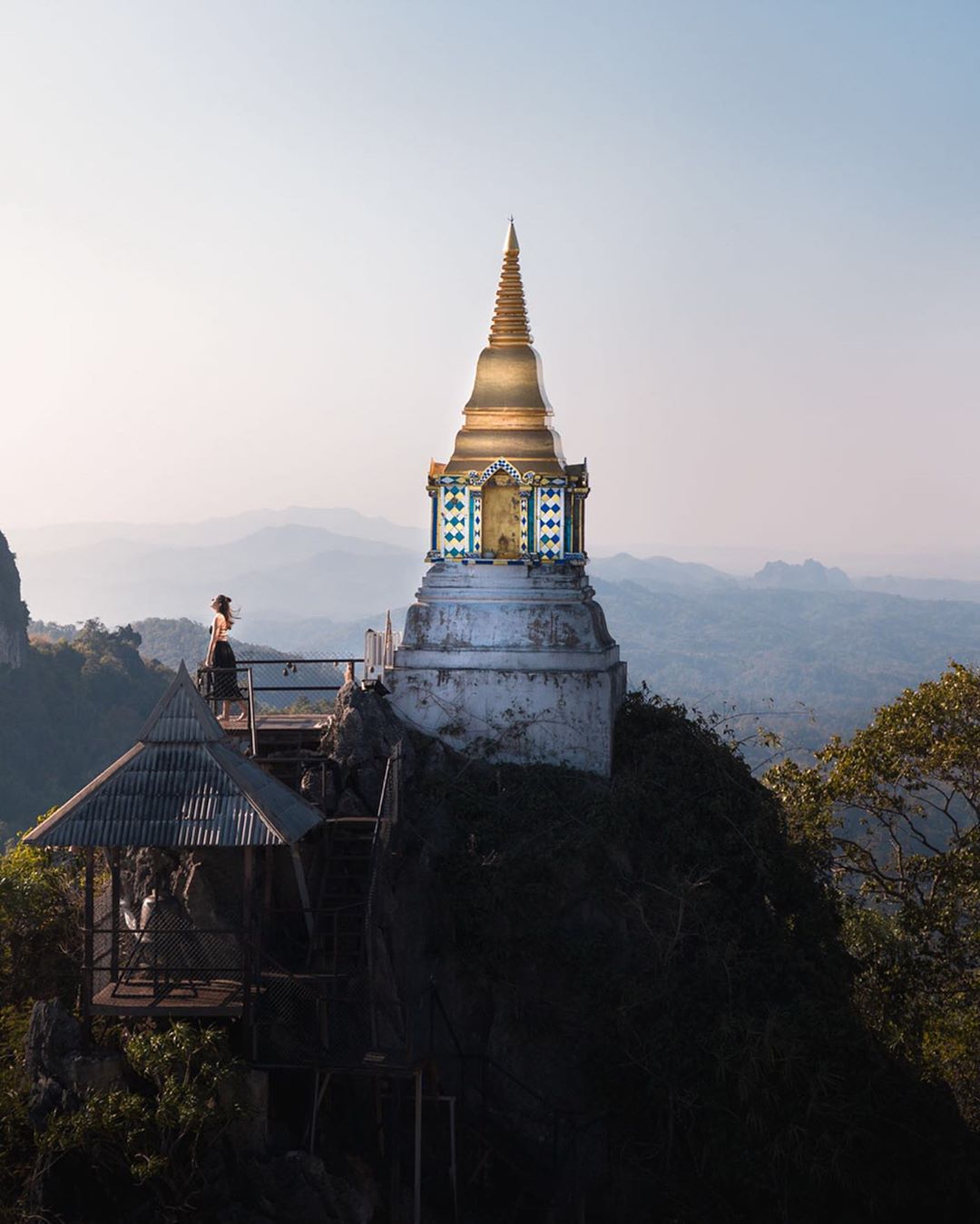 4. Phu Thap Boek Mountain, Phetchabun Province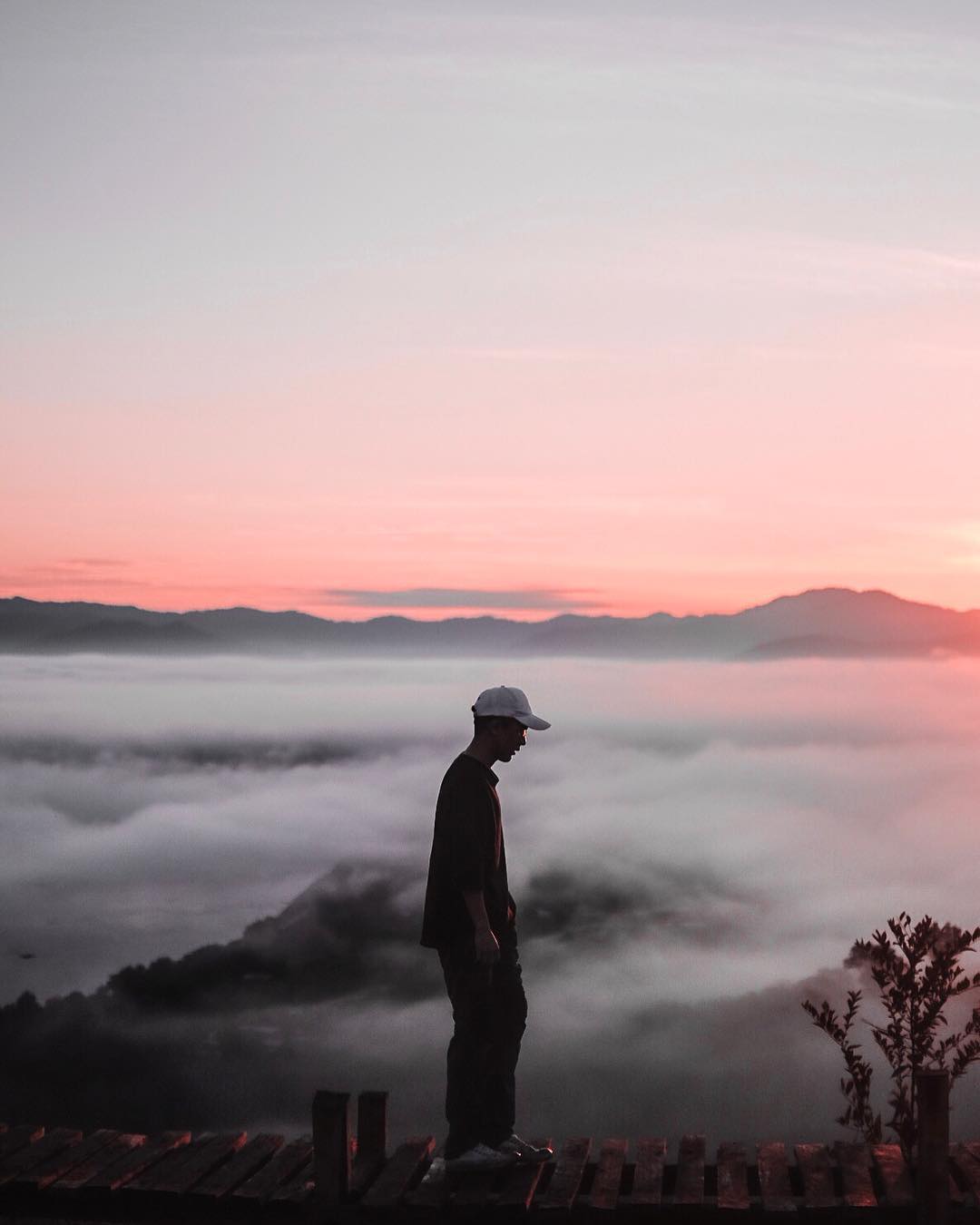 If you're not a frequent hiker but is still keen on seeing gorgeous mountain views in person, this next spot is for you! Take a scenic drive up the mountains of Phu Thap Boek and drop by Thap Boek village along the journey. Get ready to be engulfed in heavy mist and stand amidst dream-like surroundings during rainy seasons. Book your trip around December to January as cherry blossoms go full bloom and paint the mountain pink!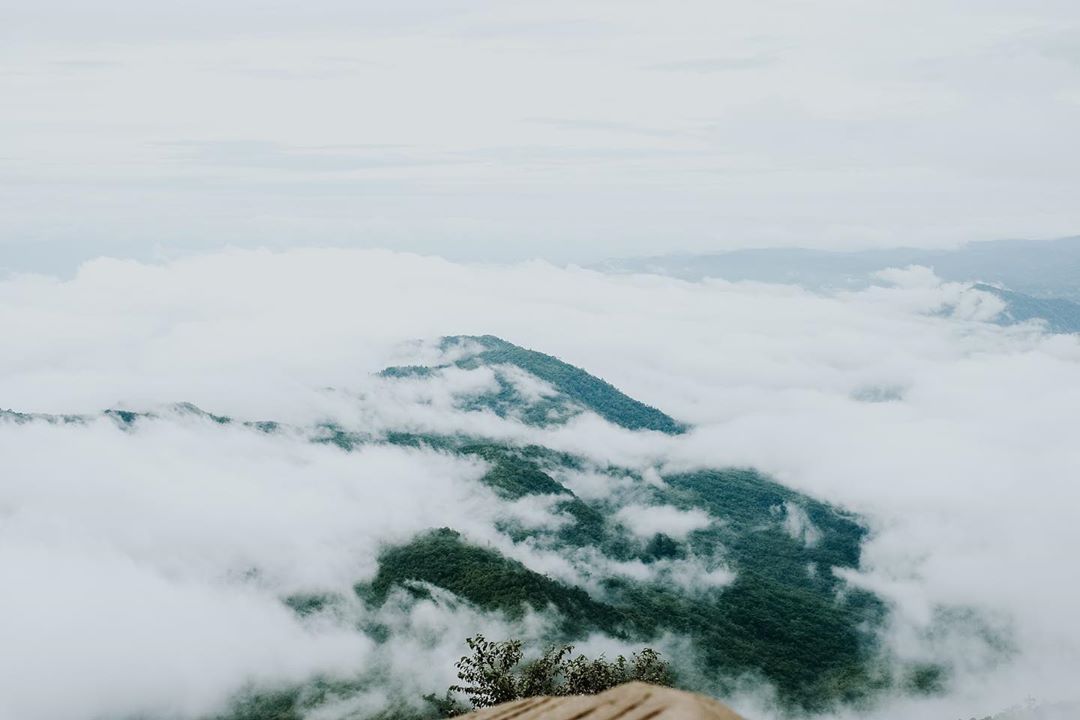 5. Khao Chang Phueak, Thong Pha Phum National Park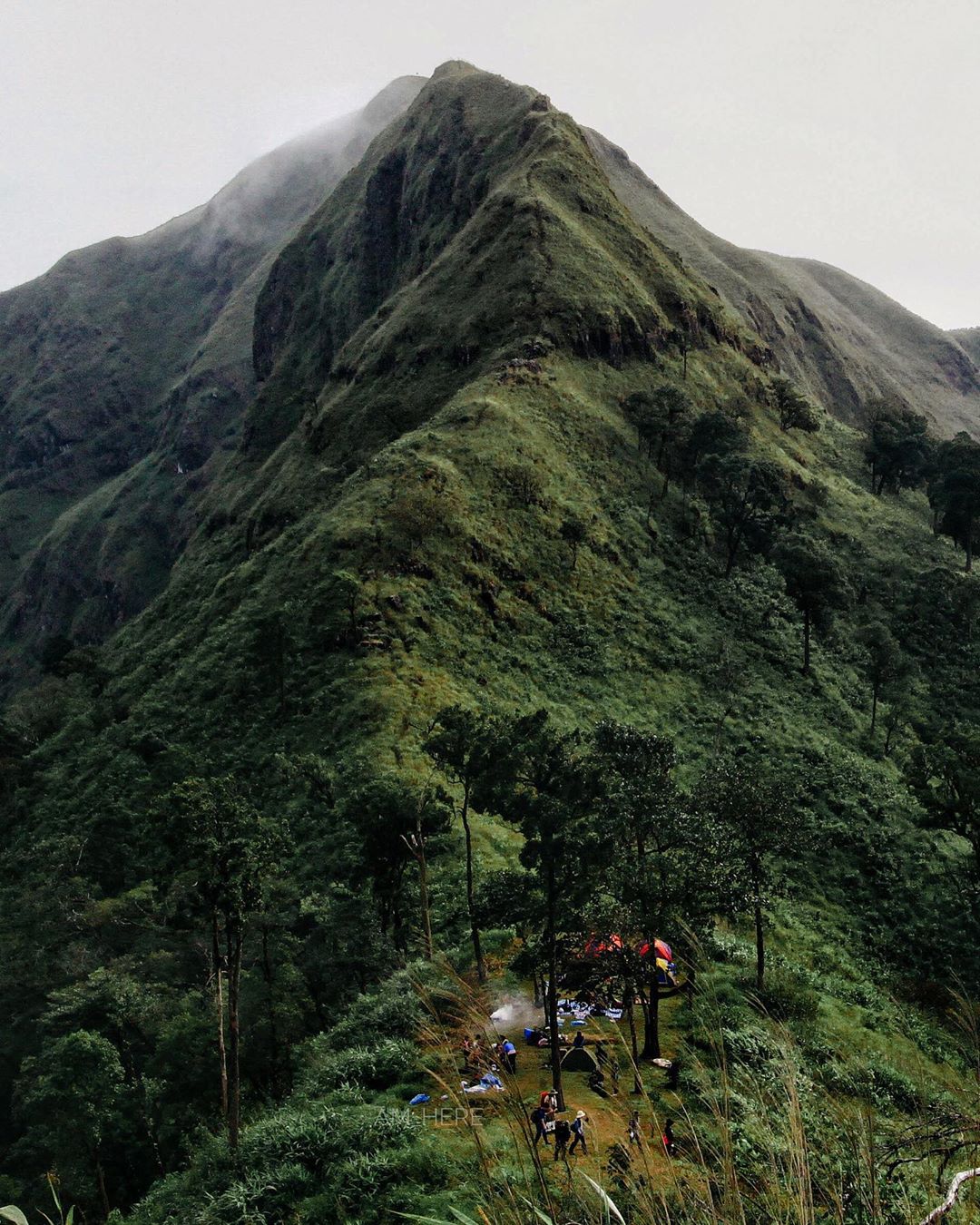 Next up, this next hike is a challenging but highly rewarding one. Deemed as the third tallest mountain in Thailand, Khao Chang Puek is on many local's bucket list of places to hike up. A four-hour hike will take you to the base camp, which then you will decide whether to continue on towards the narrow spine of the mountain ridge. Of course, stunning mountainous views greet you once you crossover to the other side.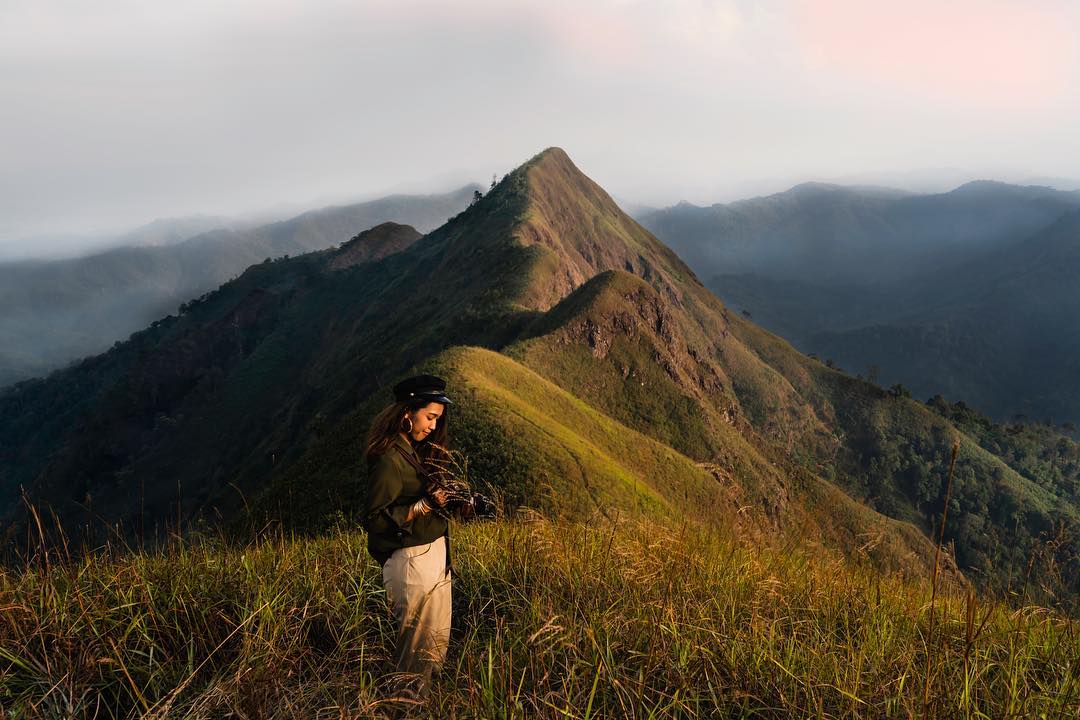 6. Mount Mokoju (ยอดเขาโมโกจู), Mae Wong National Park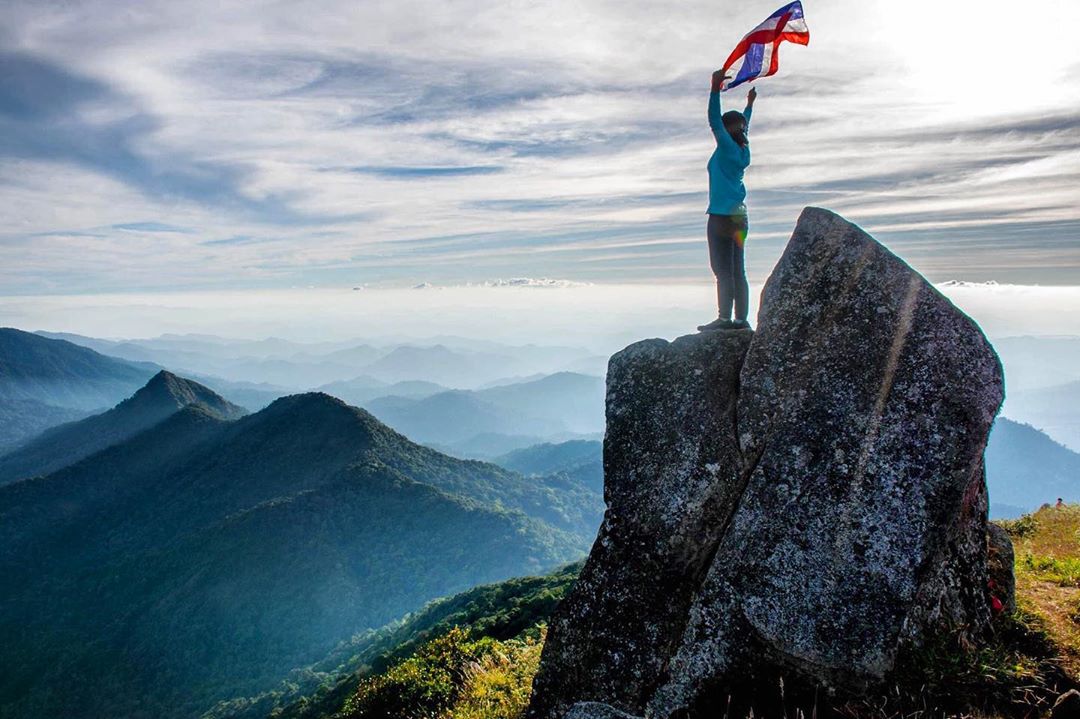 Factoring in that Mount Mokoju is one of highest peaks in Thailand – it's not going to be an easy hike. Recommended for experienced hikers, it'll take from three to five days to reach the summit. A tour guide is highly advised upon as you'll be camping out in the national park for days as well. But nothing beats catching the breathtaking sunrise at the peak while feeling as if the whole world is under you.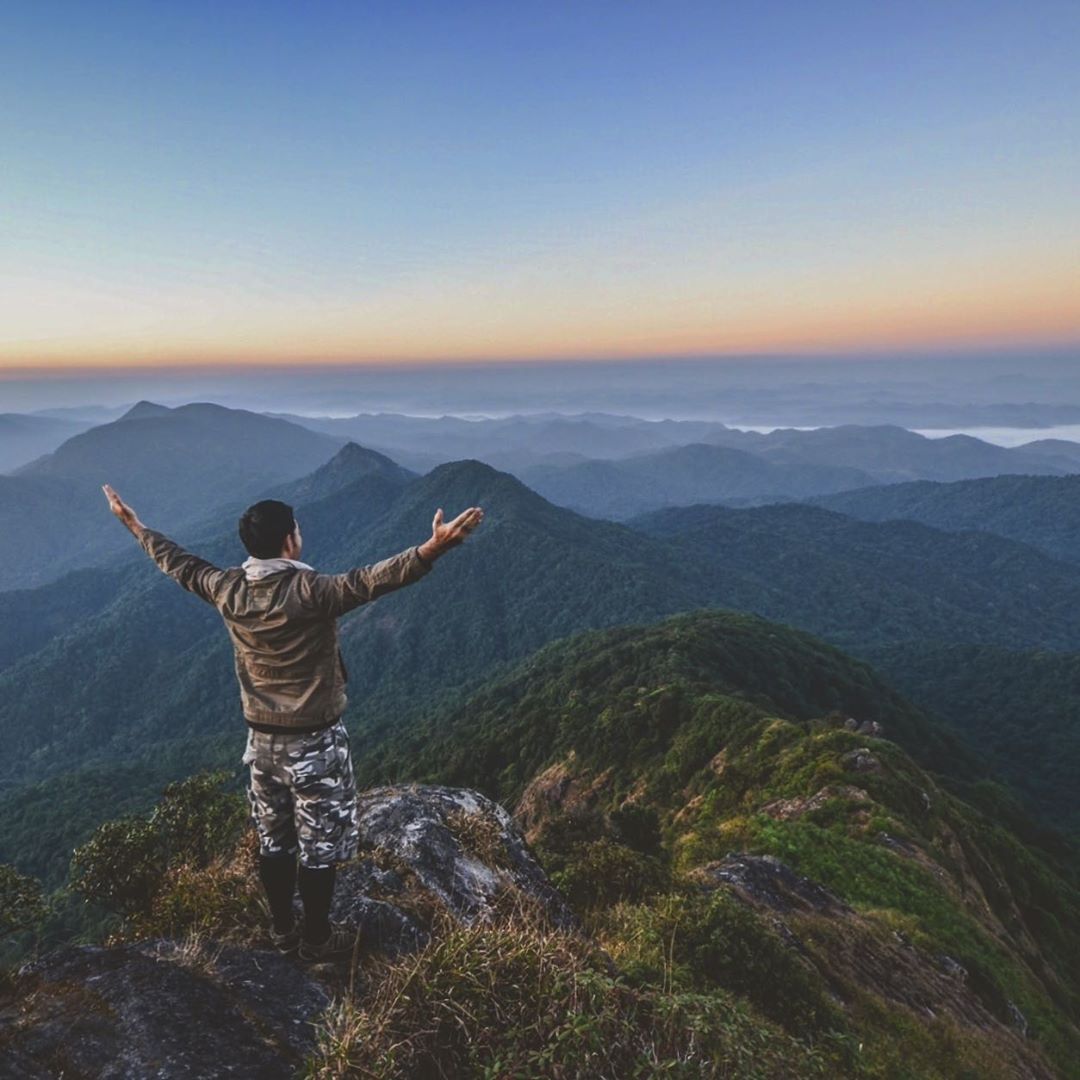 7. Phu Chi Fa (ภูชี้ฟ้า), Chiang Rai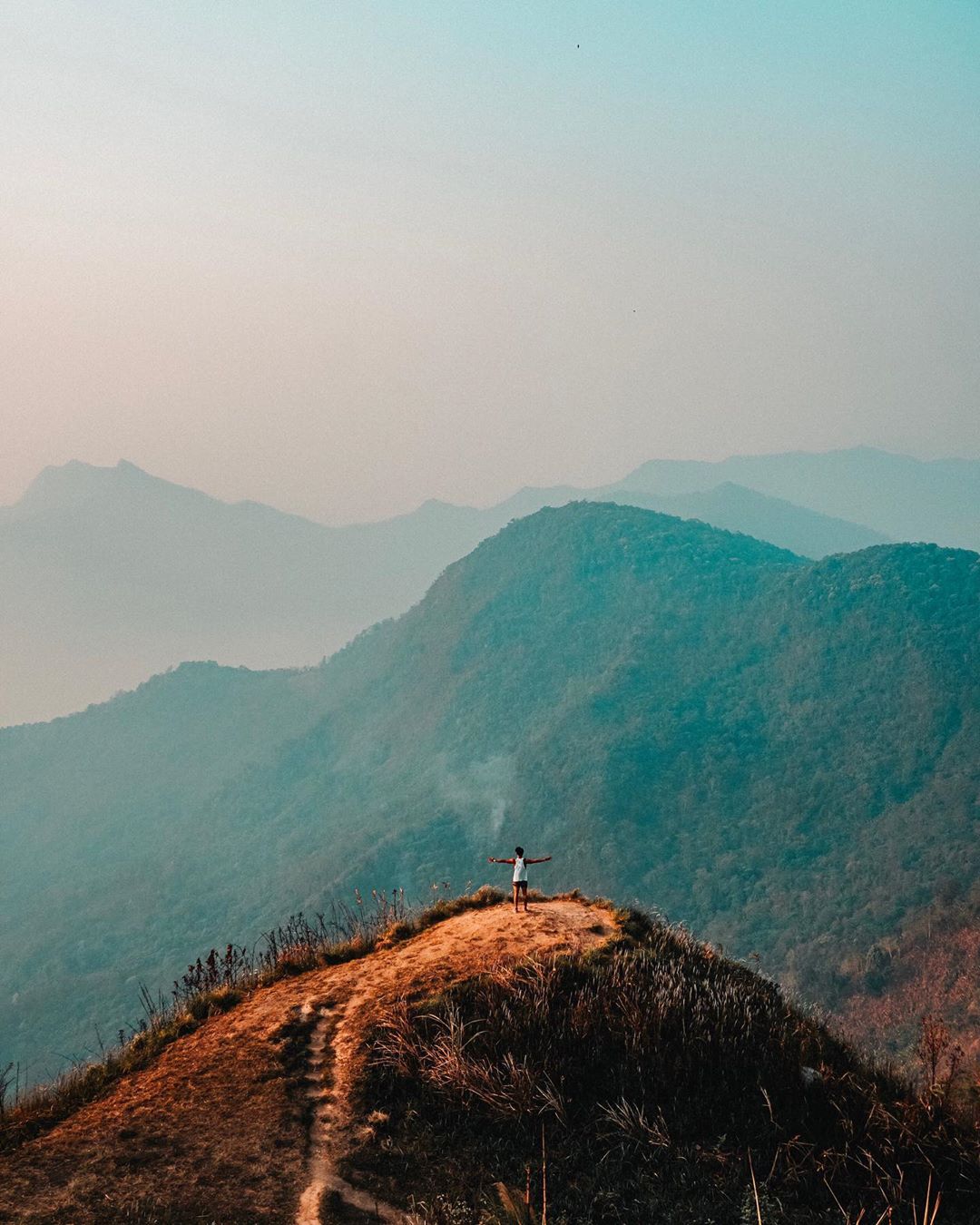 There are not only beautiful temples in Chiang Rai but also a majestic mountain view that's merely two hours away from the city. Overlooking the border of Laos, you're in for a treat if you decide to head on here. A fairly easy hike of less than 1km up to the summit, get your cameras ready for a shot of a moving marshmallow-shaped clouds among the mountains. The view is the best when the sun is slowly rising up.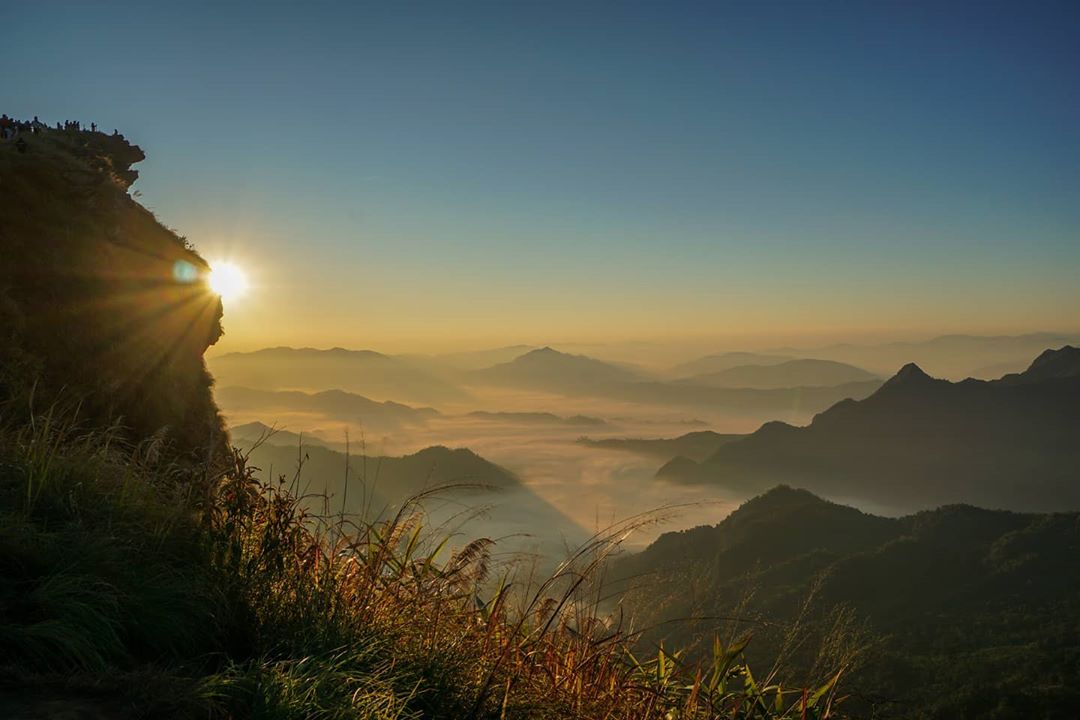 8. Khao Luang Mountain, Sukhothai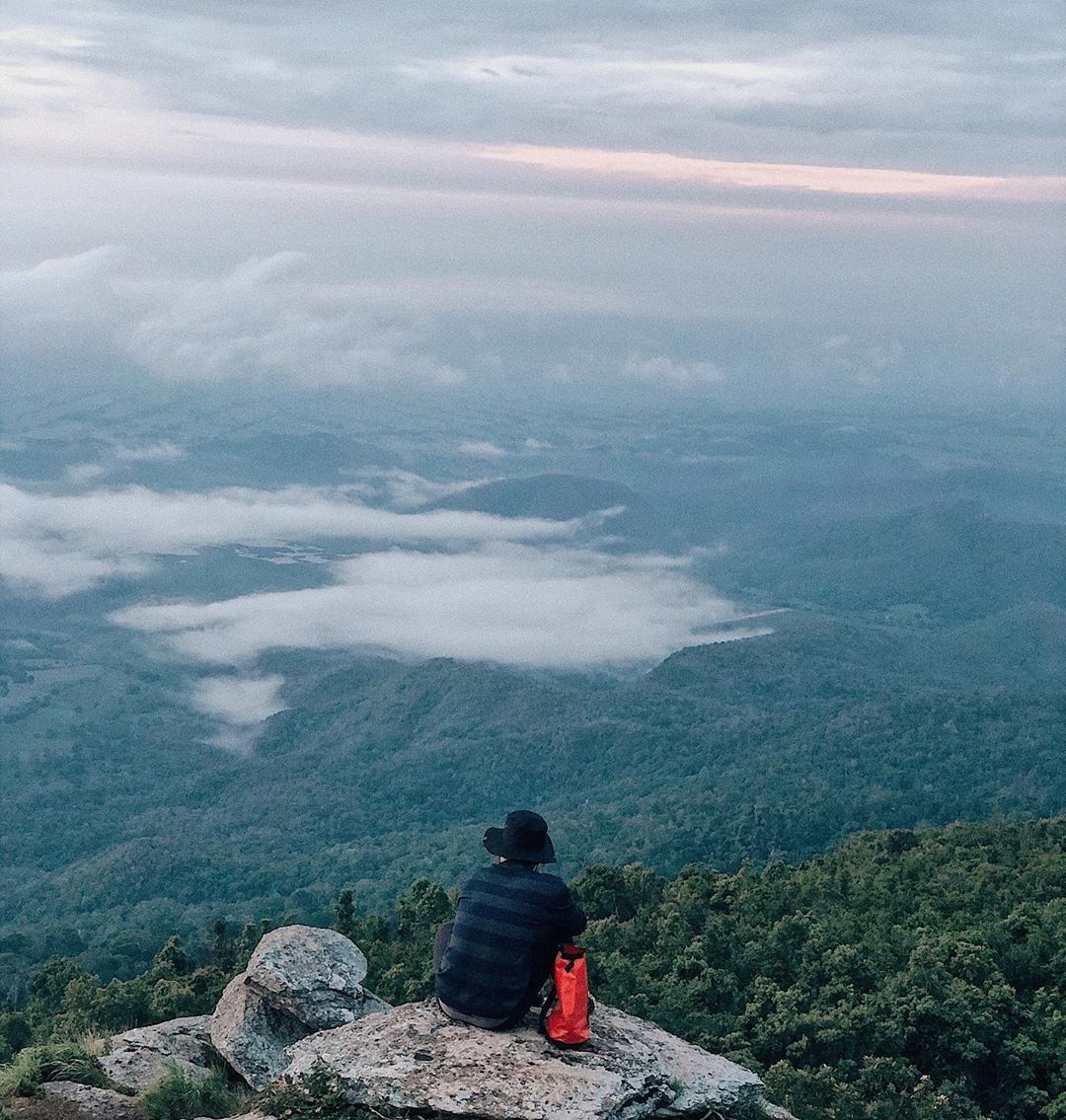 Sukothai is well-known for its abundance of beautiful temples but if you're seeking for some adventure – Khao Luang Mountain is here for you. It's moderately difficult and takes a day or two to complete the trail. With 4 viewpoints along the way, be enchanted by bamboo forests, majestic caves and humongous rainforest trees. In the end, you'll find yourself above puffy clouds with sweeping views of the forest.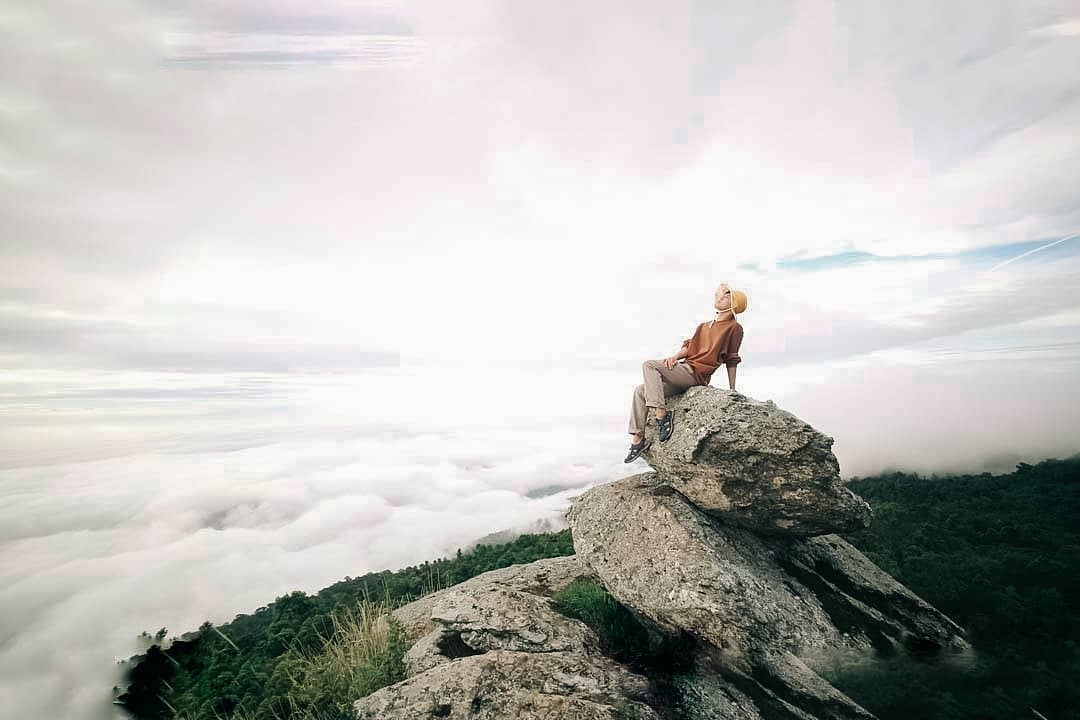 9. Doi Ang Khang National Park, Chiang Mai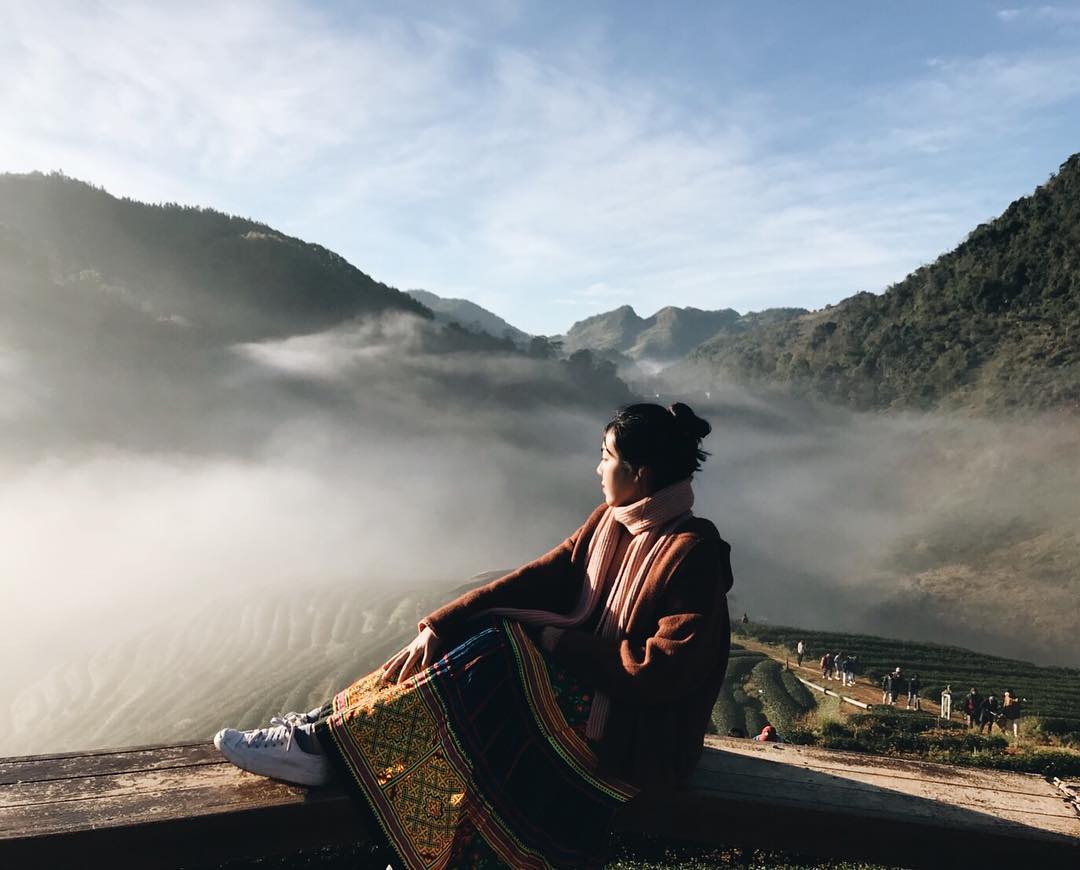 The one stop you can't possibly miss out here in Chiang Mai, is this gorgeous national park blossoming with flowers and greeneries. Doi Ang Khang National Park is home to many different attractions that will have you spending at least an entire day here. There's not much of a hike here as the viewpoint is easily accessible via a car. Come during the beginning of the year for the blossoming of cherry blossoms you'll surely be in awe of!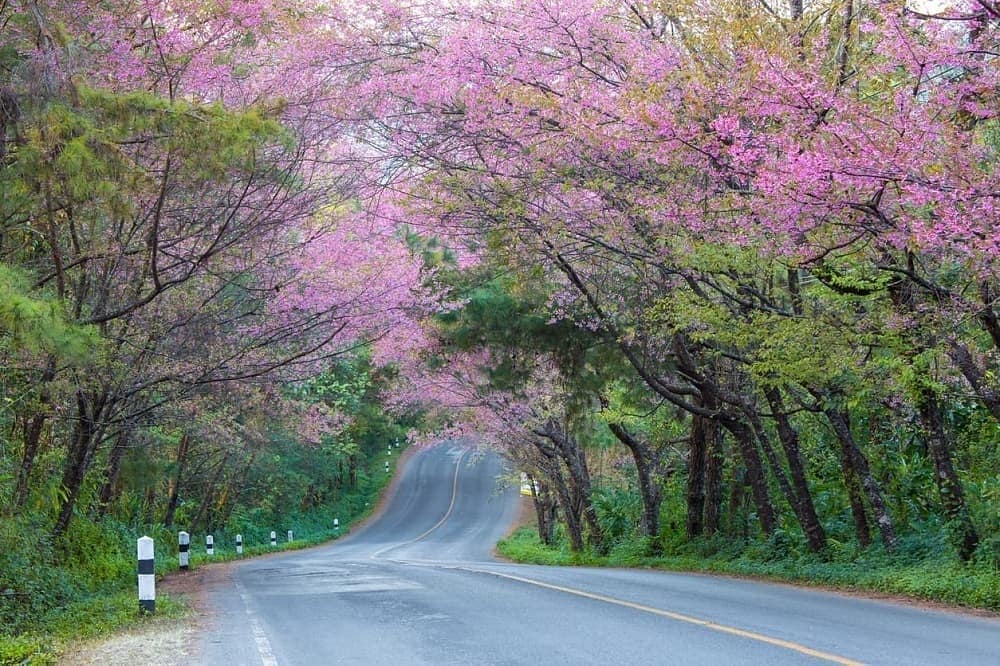 10. Doi Chang Pa Daeng (ดอยช้างผาด่าน), Chiang Mai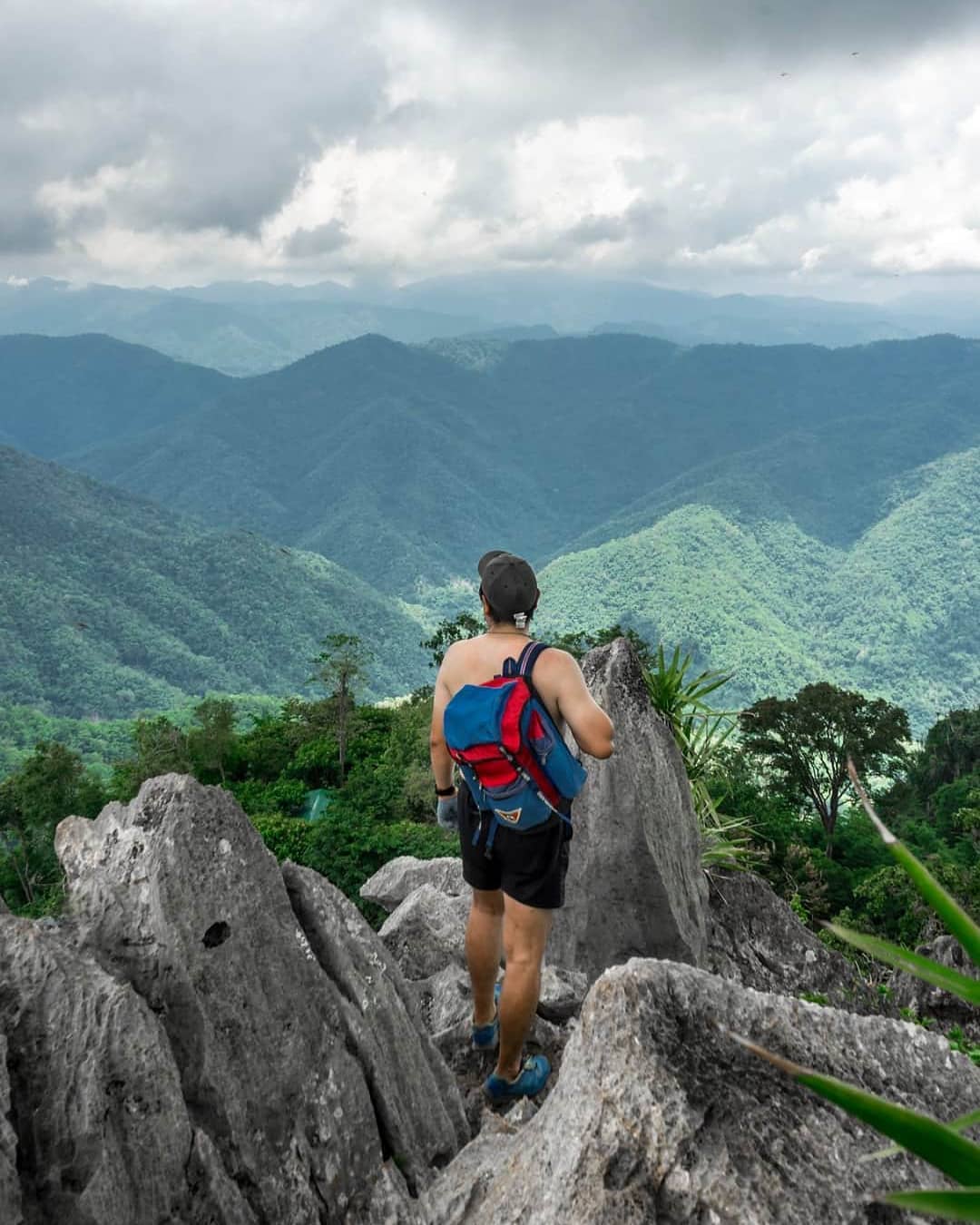 Nothing is more rewarding than overcoming a truly challenging hike with magnificent mountainous scenery ahead. At Doi Chaeng Pha Daeng, that's exactly how you'll climbing up its steep and rocky cliffs to the top. But before that, you'll have to ride a motorbike to the base of the cliff and don't forget to visit a nearby cave for some amazing shots!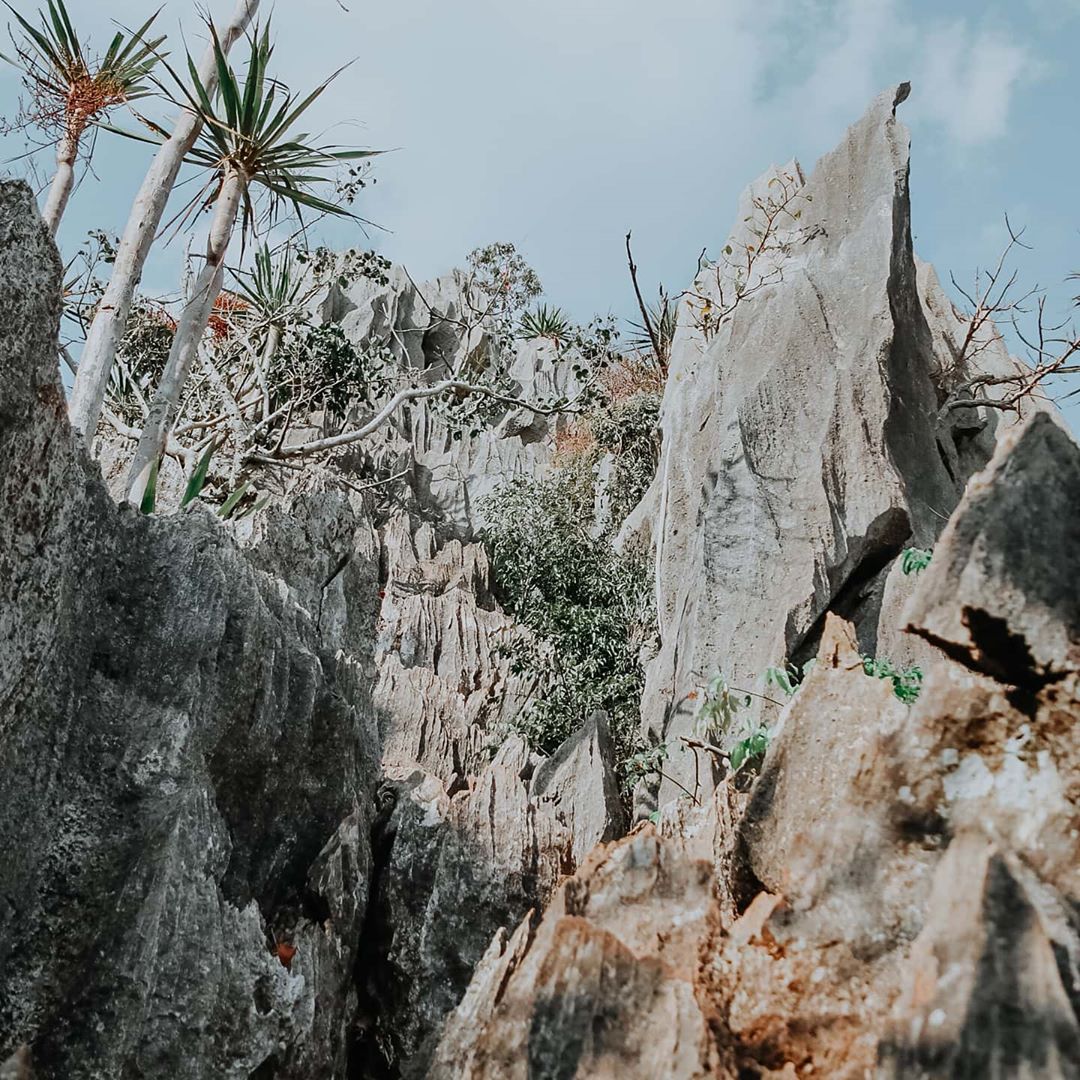 11. Khao Lom Muak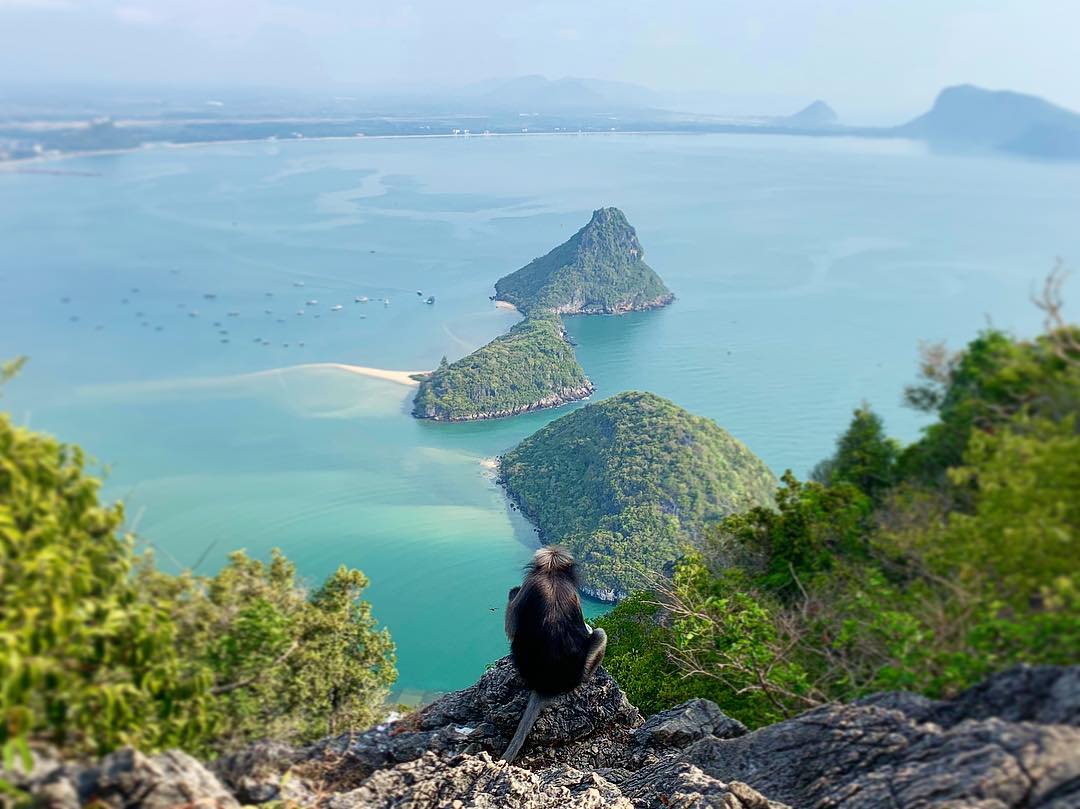 This next mountain is located within the Thai airforce base of Prachuap Khiri Khan, making it open only for limited days in a year. It's not only home to one the most stunning seaside view from atop, but also adorable Dusky Leaf monkeys. Visitors have to climb up almost 500 steps and scale a limestone cliff to get to the top. The two-hour journey up is totally worth the sweat and possibly tears.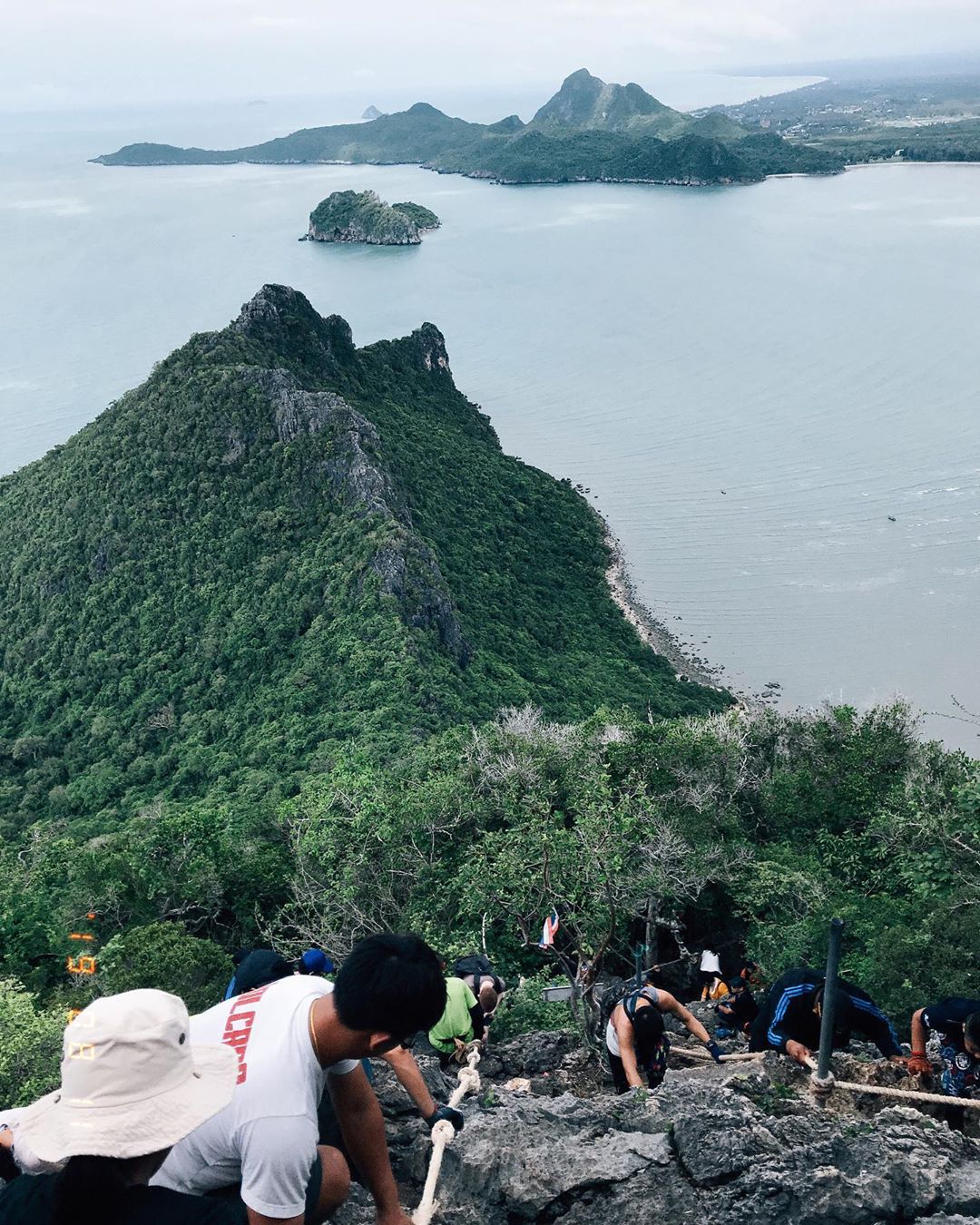 12. Doi Pha Phueng (ดอยผาผึ้ง), Thung Chang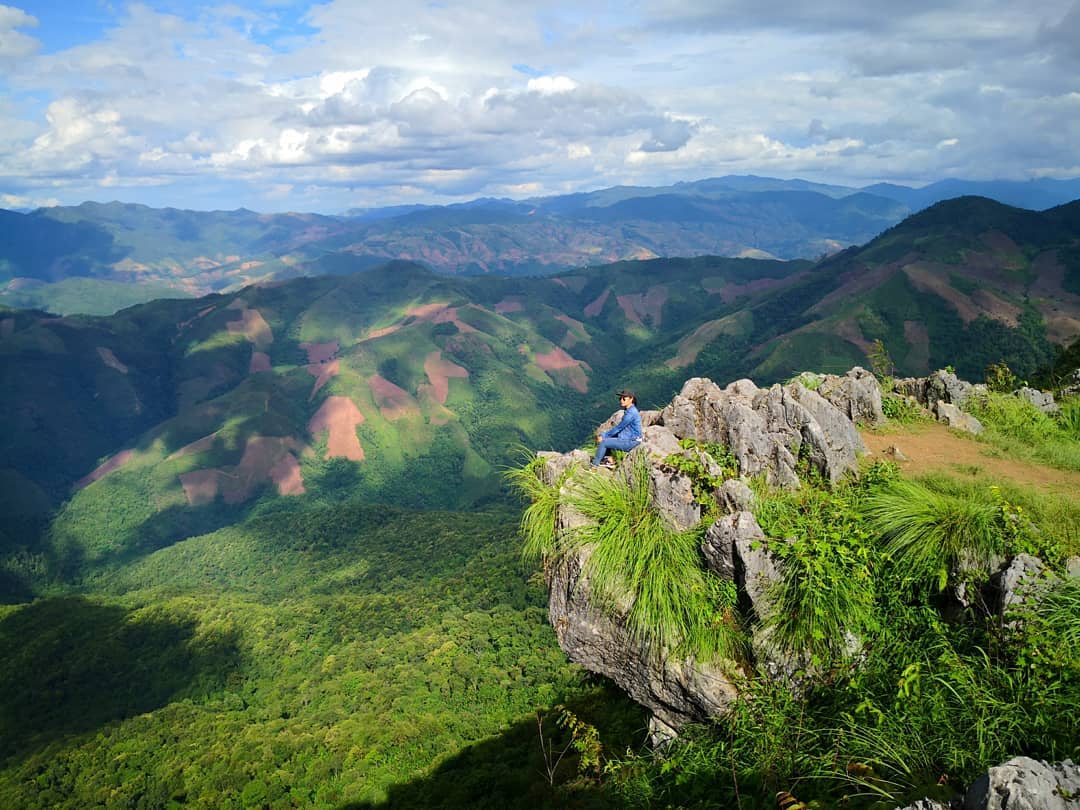 Set in the Northern region of Thailand, Doi Pha Phueng is definitely a favourite for majestic panoramic view of Mother Nature. Climb atop lime stone mountains that's bare of trees from the parking lot that only takes 20 minutes tops. One thing you can check out too is getting to know more about the Hmong community while filling up on local coffee sourced from their plantations here.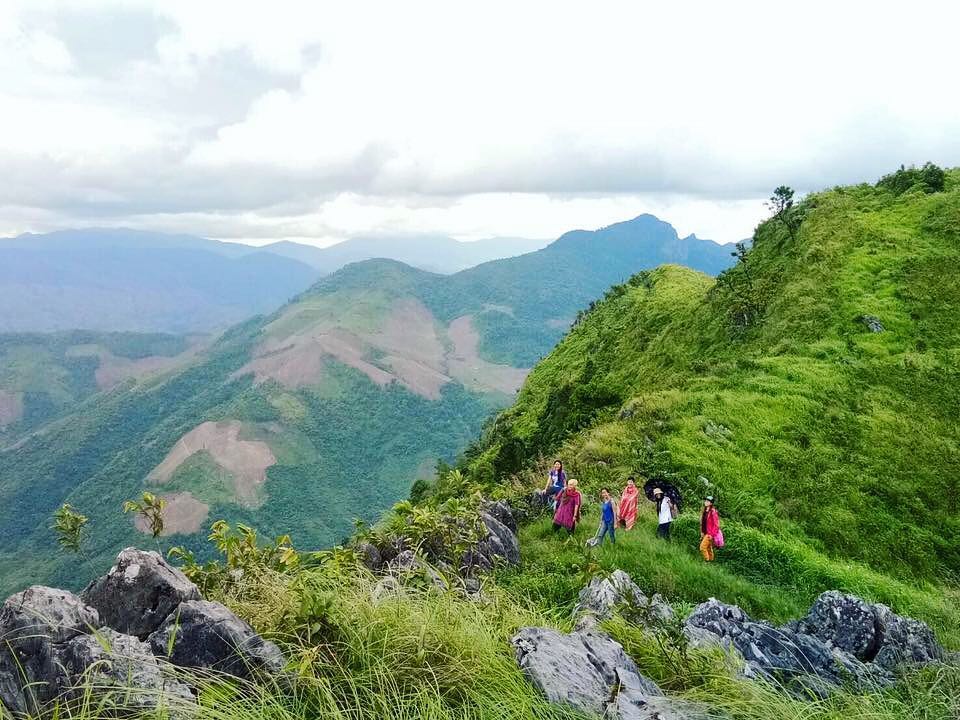 13. Khao No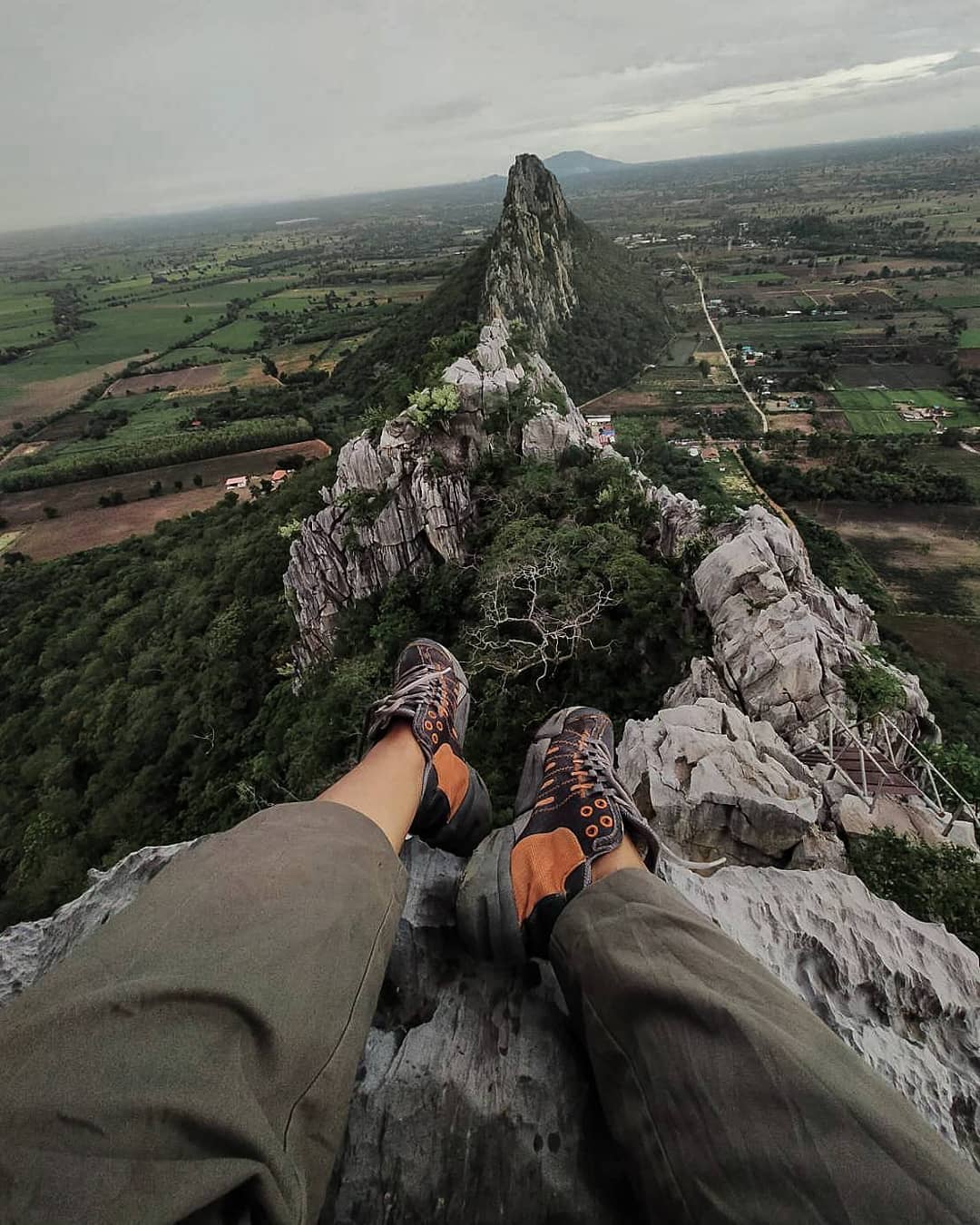 For those of the faint hearted and with a fear of heights – Khao No may not be be one for you. Get ready to climb all the way up through incredibly steep stairs at Khao No. The climb takes about 45 minutes to an hour but you're rewarded with breathtaking panoramic view from high atop. Before that, you'll be greeted by a swarm of friendly monkeys at the base!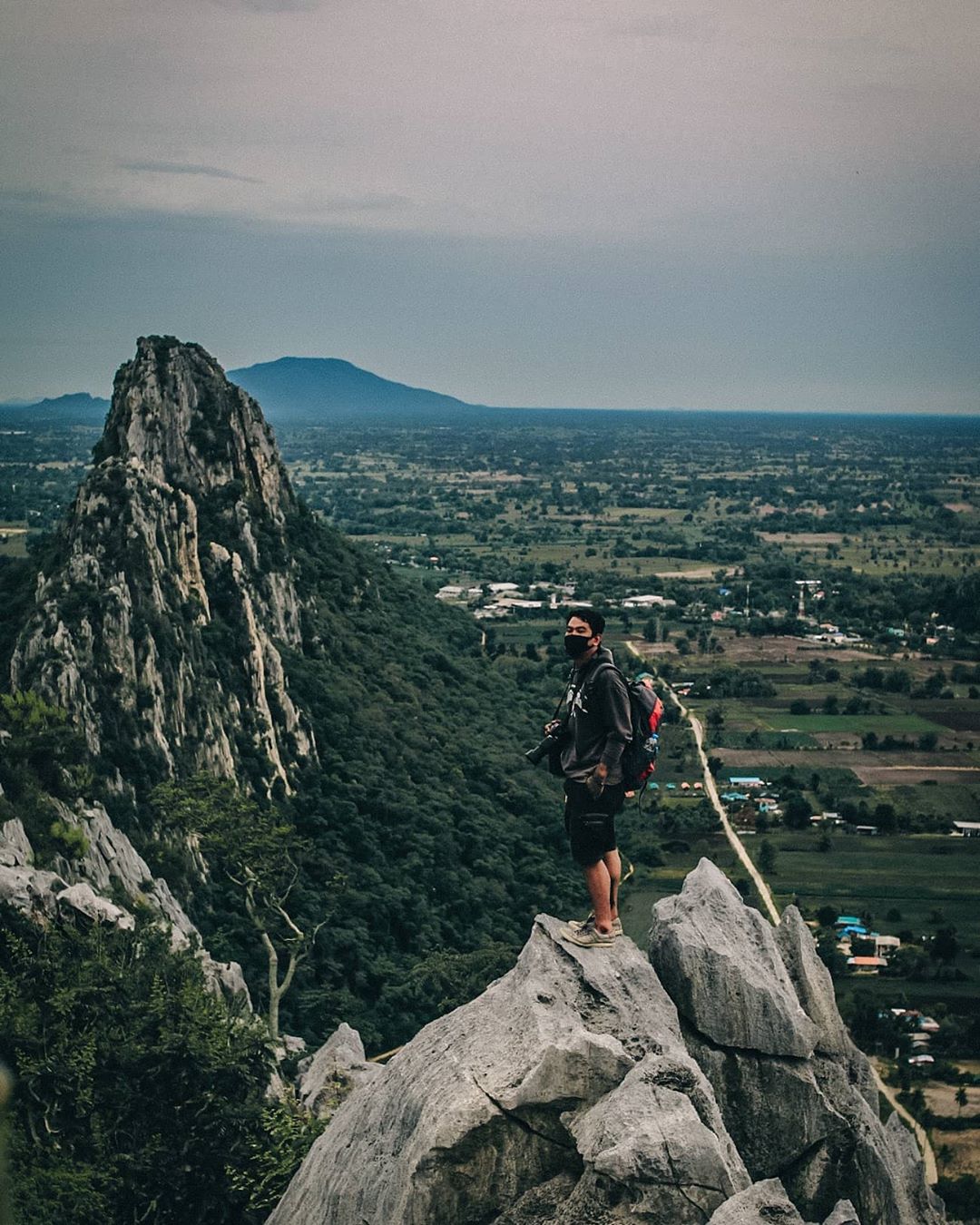 14. Khao Daeng Viewpoint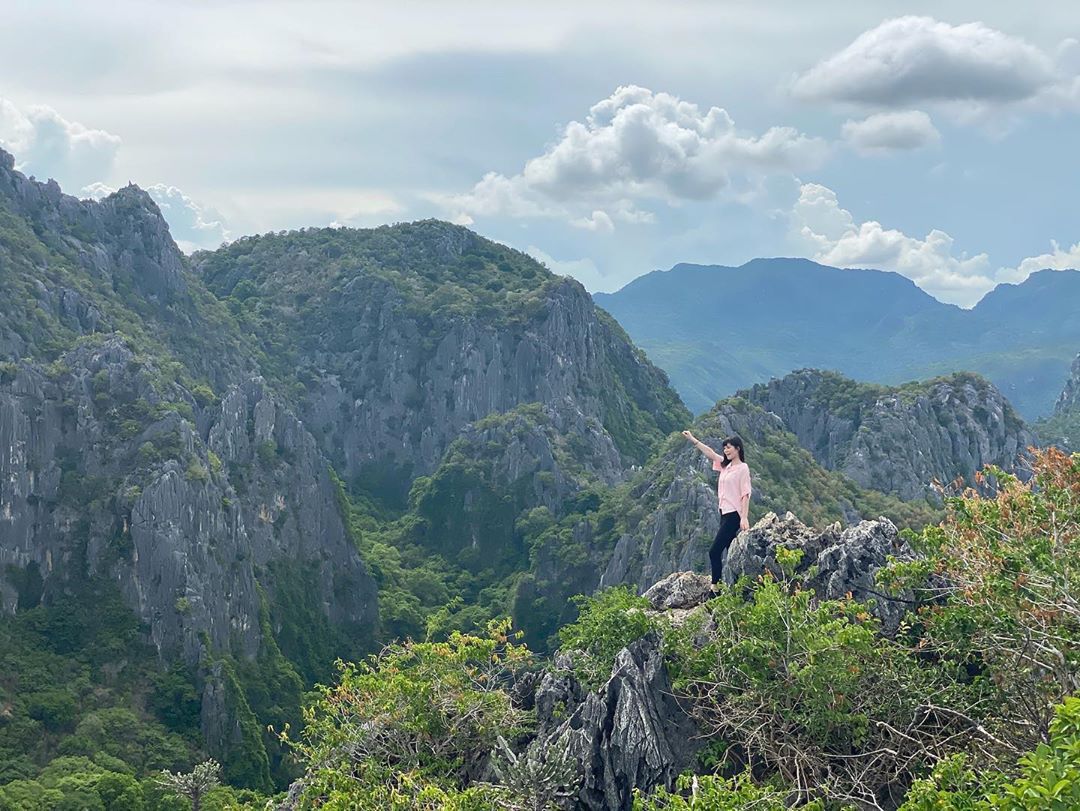 Many visitors head here for the iconic glistening pagoda in the Phraya Nakhon Cave, but the hidden gem of Khao Daeng Viewpoint is what you should be adding to your list. A short and easy one-hour hike up to the viewpoint, you're presented with a panoramic view of Khao Sam Roi Yot National Park. Get up early and catch the sunrise for an unforgettable view!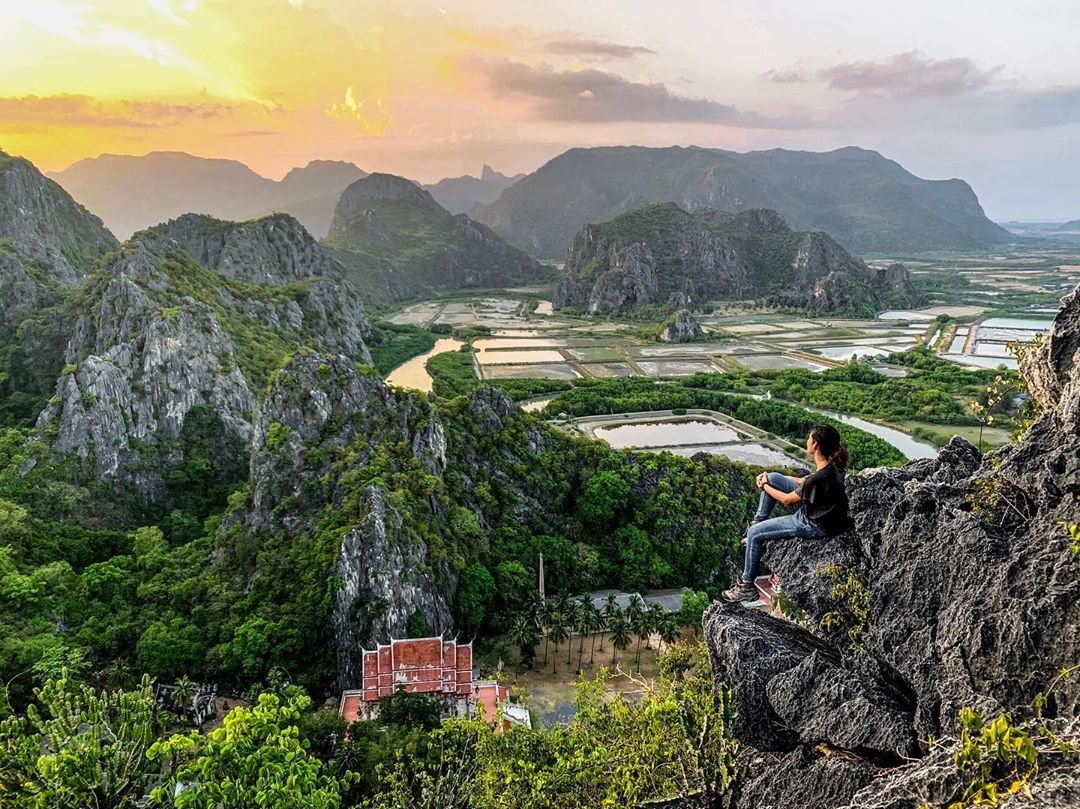 15. Doi Pha Tang, Chiang Rai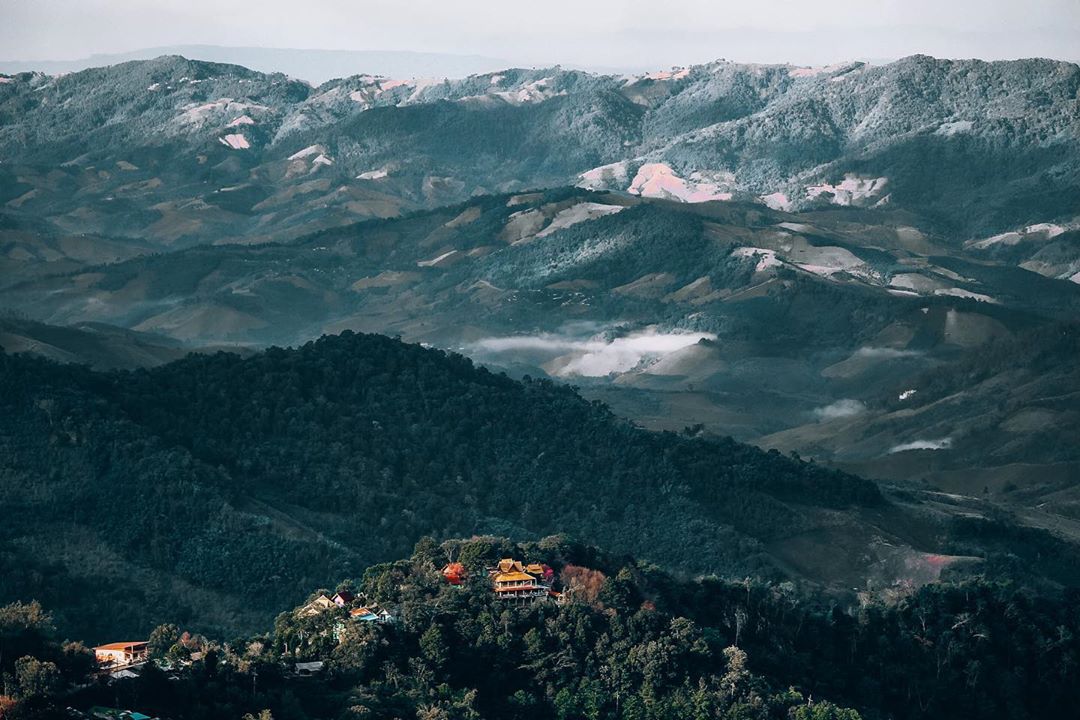 A hidden gem that not many foreign tourists know of is this next magnificent mountain near the Thai-Laos border. Located near to Phu Chi Fa, you can easily rent a car and visit both mountains on your trip. There are several stations and viewpoints in Doi Pha Tang, a local map will easily give you a full description of each. It takes 4 hours in total to cover all viewpoints but a single look at its breathtaking sweeping views and you'll know it's worth it!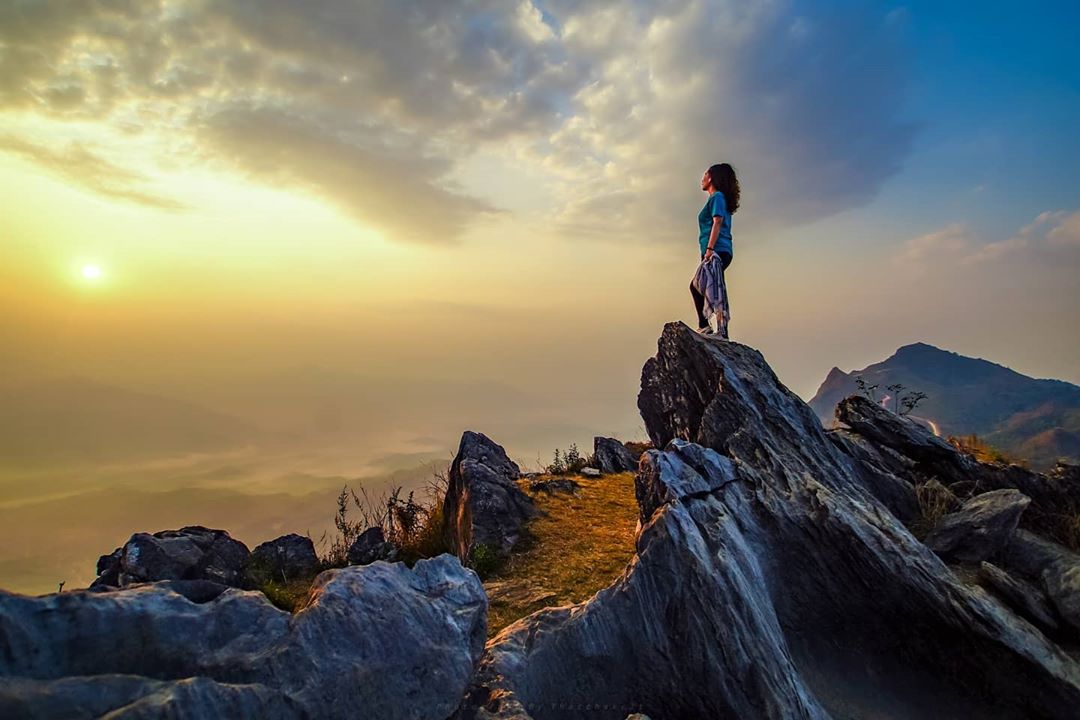 Which Mountain Hikes Are You Adding To Your Travel Bucket List?
Take your pick at the mountains that fit your physique, from those that don't require any hiking to a 2-day excursion in a national park. Of course, no matter which one you choose, a painstakingly gorgeous view is guaranteed in the end. Comment down below which mountains you have been to or tag your travel buddies to plan your next trip to Thailand!
Read more 10 Beautiful Nature Trails And Walks Near Bangkok For A Breath Of Fresh Air
–
We would like to invite you to join our New Private Community Group! Here you are free to ask questions, share your love for food, and explore the Bangkok community! We will also regularly post about casual promos and latest findings.Click on the button below and hunt good food with us today!