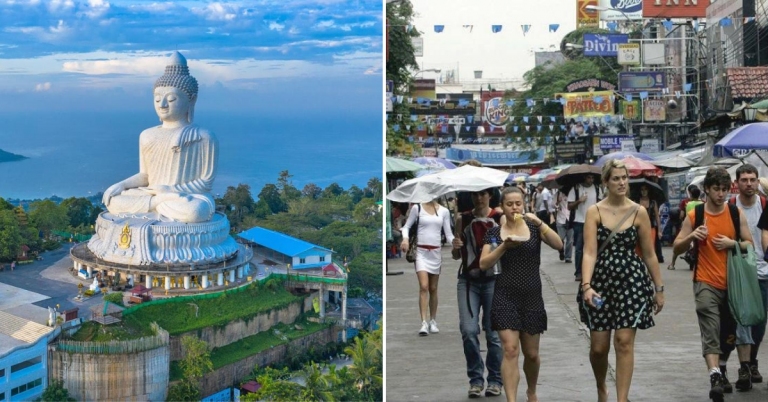 In January 2021, Thailand reported 3 popular tourist zones of Chang Mai, Krabi and Phuket have achieved Green Zone. Phuket, a province located in Southern Thailand has been free of new Covid-19 cases for 89 consecutive days. Hence, Thailand has announced the province's reopening for tourism with no-quarantine plan starting 1st July 2021.
Phuket Reopens With No-Quarantine Plan
Phuket's tourism economy is facing losses due to Covid-19 for about a year. The coronavirus pandemic has caused a drop of 6.1% to Thailand's Growth Domestic Product (GDP). Furthermore, 80% of Phuket's tourism companies suffered from bankruptcy causing millions of retrenchments.
The president of Phuket Tourist Association, Bhummikitti Ruktaengam, announced plans to turn this island into an immunity island in order to mitigate financial lost. Thus, Thailand decided to reopens this island for tourism starting July 2021 after getting an approval from the Infectious Diseases commitee.
Starting From 1st July 2021
Moreover, 930,000 (930K) doses of Pfizer/BioNTech Covid-19 vaccines will be provided for the local population before July. The provincial authorities has taken precautionary steps to create a herd immunity and ensure a safe environment for the tourists. Thus, tourists will not have to undergo the mandatory two-weeks quarantine upon arrival.
Source: Bangkok Post
Read More: Hilton Sets Sights on Growth in Thailand
–
We would like to invite you to join our New Private Community Group! Here you are free to ask questions, share your love for food, and explore the Klang Valley community! We will also regularly post about casual promos and latest findings.
Click on the button below and hunt good food with us today!