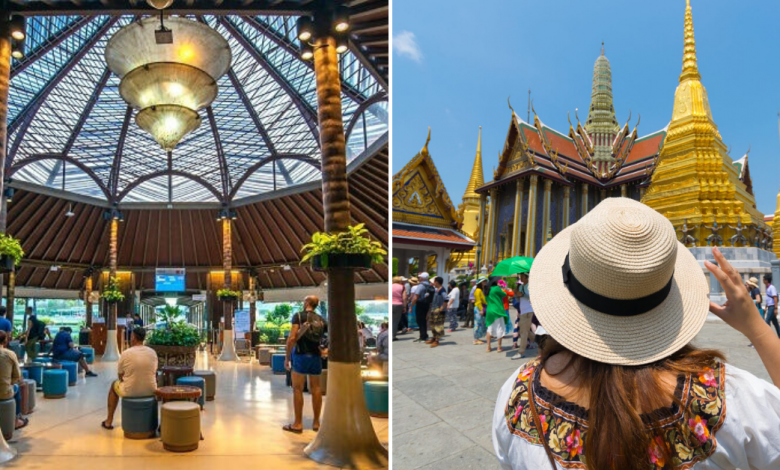 The COVID-19 pandemic in Thailand is taking a slow growth in Thailand. In the past 28 days, there have been no local community infections detected. Because of this, the government now has plans to reopen its borders. After careful consideration, Thailand is now planning to give entry access to 7 groups of foreigners.
7 Groups Likely To Be First Few Allowed Entry Into Thailand
Recently, Thailand has implemented the 'travel bubble' programme. So, this programme will allow visitors from countries with effective containment of the coronavirus. These countries are Australia, New Zealand Cambodia, China, Hong Kong, Macau, Japan, Lao PDR, Myanmar, South Korea, Vietnam, and some Middle Eastern countries.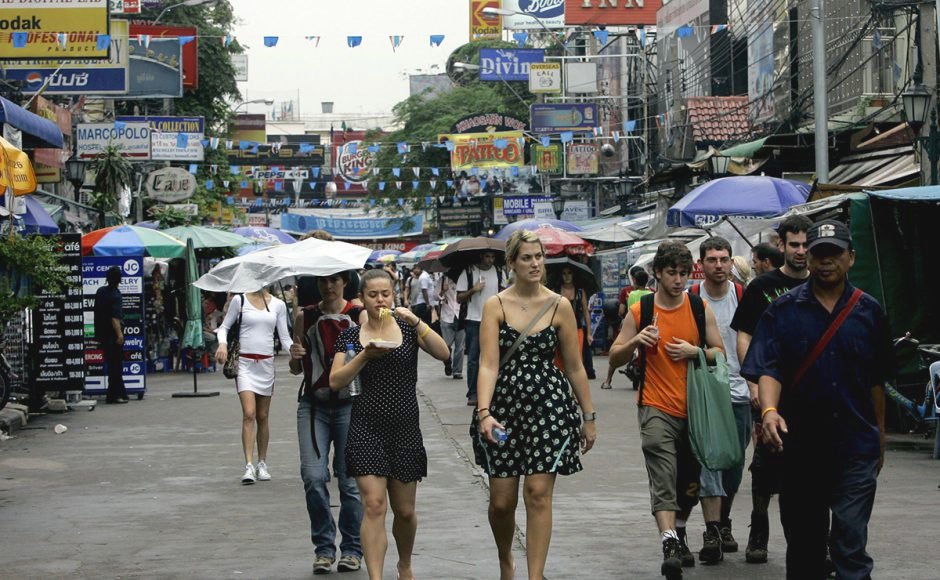 Today, there is a proposal for all foreigners looking to enter Thailand. 7 groups of foreigners (separated into 2 main groups) that are most likely given the entry access are as follows:
GROUP 1: Foreigners may not be from 'travel bubble' countries and self-quarantine is mandatory
Businessman and investors (around 700 have registered to enter).
2. Skilled labourers and exporters who need to inspect factories or for specific business purposes (around 22,000 have registered).
3. Foreigners married to Thais or permanent residents of Thailand (around 2,000 have registered).
4. Medical and wellness tourists (around 30,000 have registered).
GROUP 2: Travellers who need not undergo quarantine upon entry
1. Businessman on short-duration stays, including those coming into the country for business discussions. This group might need a specific area and intense screening both before travel and at arrival at airports. Considered a "power group", these are entrepreneurs who will visit the country to sign business contracts or inspect sites or factories, which is essential to the economy.
2. Government guests who are invited for ceremonies or specific seminars.
3. Tourists under the travel bubble. Dr Taweesin said that the target countries are China, Japan and South Korea, which are presently trying to contain the virus.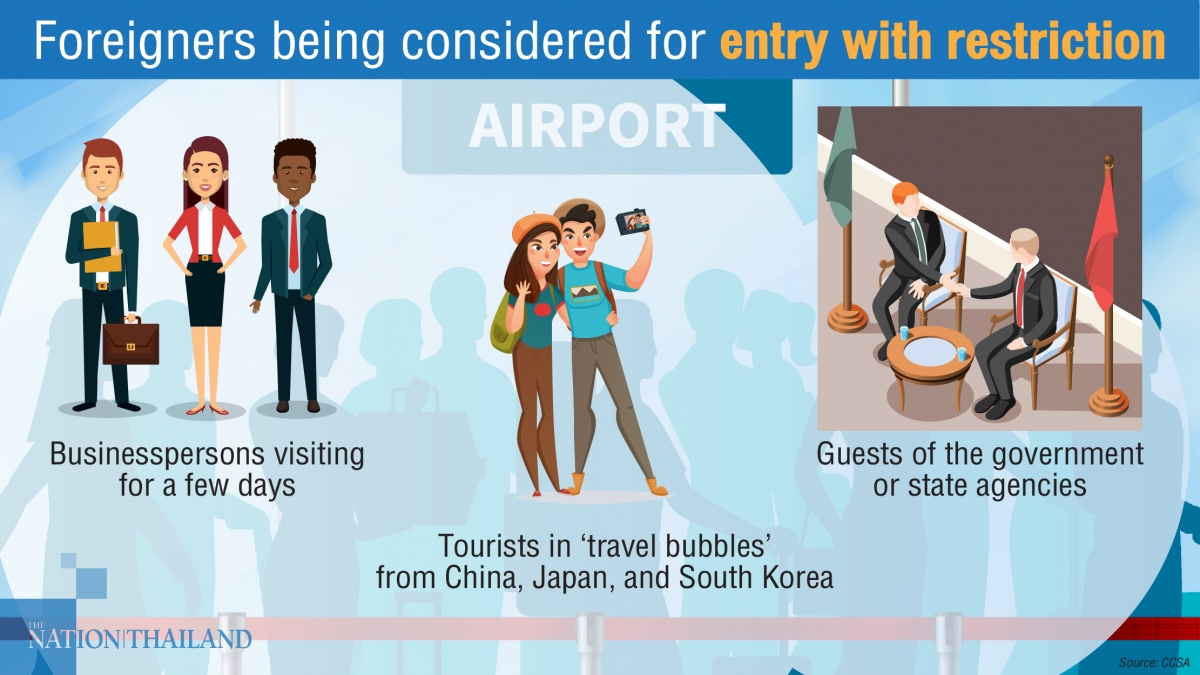 Do note that this is currently in the planning stage and any decision will be announced once confirmed.
Source: NationThailand
Also Read: Bangkok Nightlife Venues Including Bars And Pubs Will Most Likely Reopen In July 2020
Featured Image: @TheJingDaily | @TravelTriangleOfficial
–
We would like to invite you to join our New Private Community Group! Here you are free to ask questions, share your love for food, and explore the Bangkok community! We will also regularly post about casual promos and latest findings.
Click on the button below and hunt good food with us today!