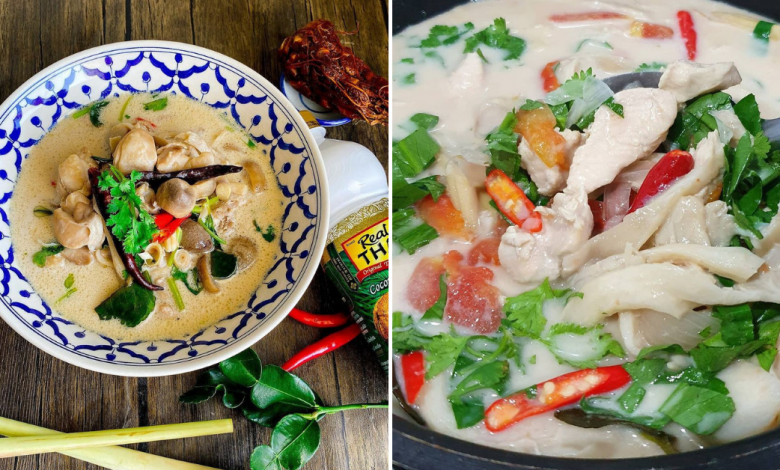 You may think that Tom Yum Goong is the sole famous Thai dish. But did you know that Tom Kha Gai (ต้มข่าไก่) is an equally renowned Thai dish too? Essentially, Tom Kha Gai is eaten more like a curry than soup and is the perfect pairing with plain white rice. So with that, we will be sharing another infamous Thai dish recipe, the Tom Kha Gai (ต้มข่าไก่). Ready? Let's go.
Authentic Tom Kha Gai Recipe (ต้มข่าไก่)
Tom means soup, Kha means Galangal (an essential ingredient in this dish) while Gai means chicken. Tom Kha Gai or Thai Coconut chicken soup is rich, creamy, tangy, spicy with just the right explosion of flavours on your tastebuds. Here's how you can make this delicious dish.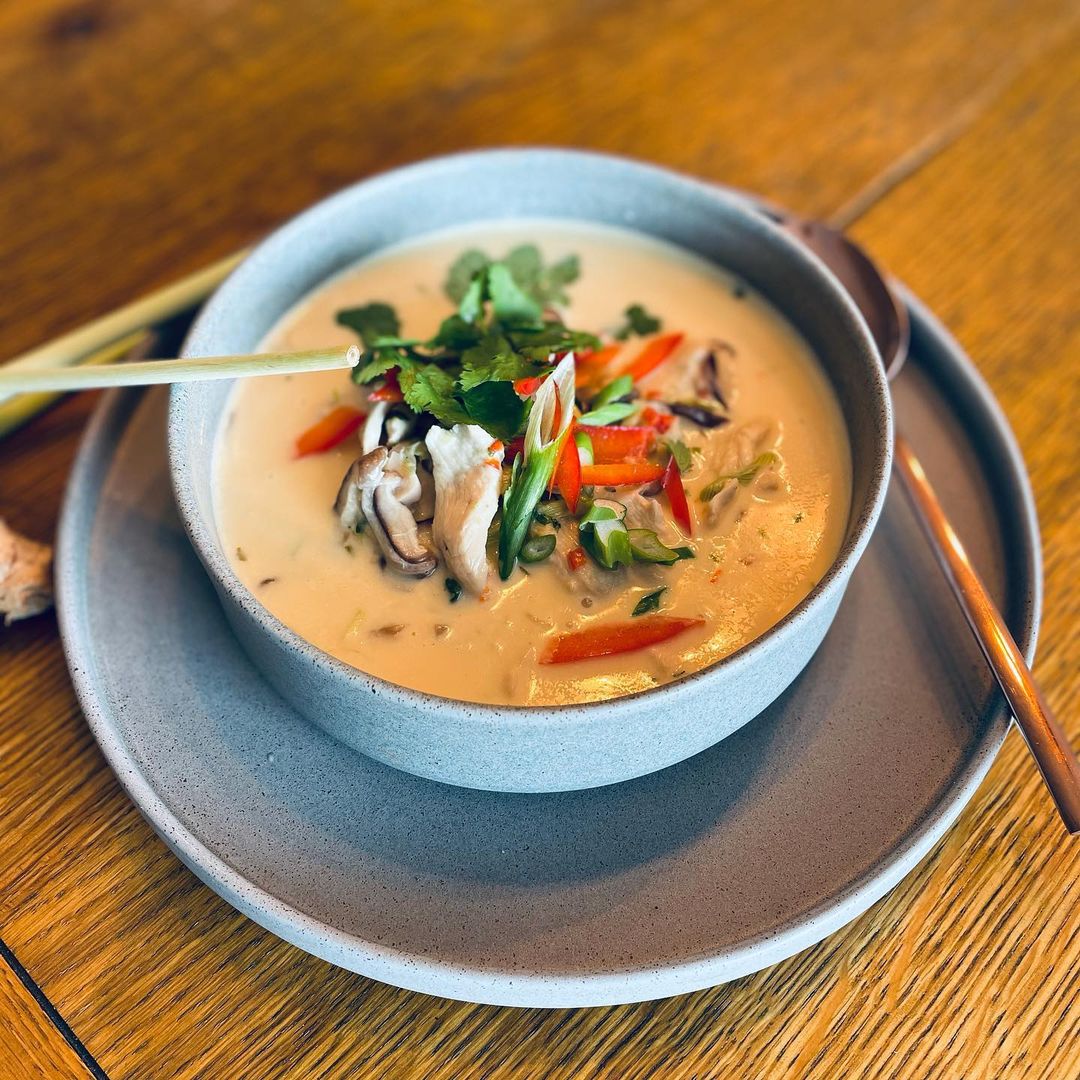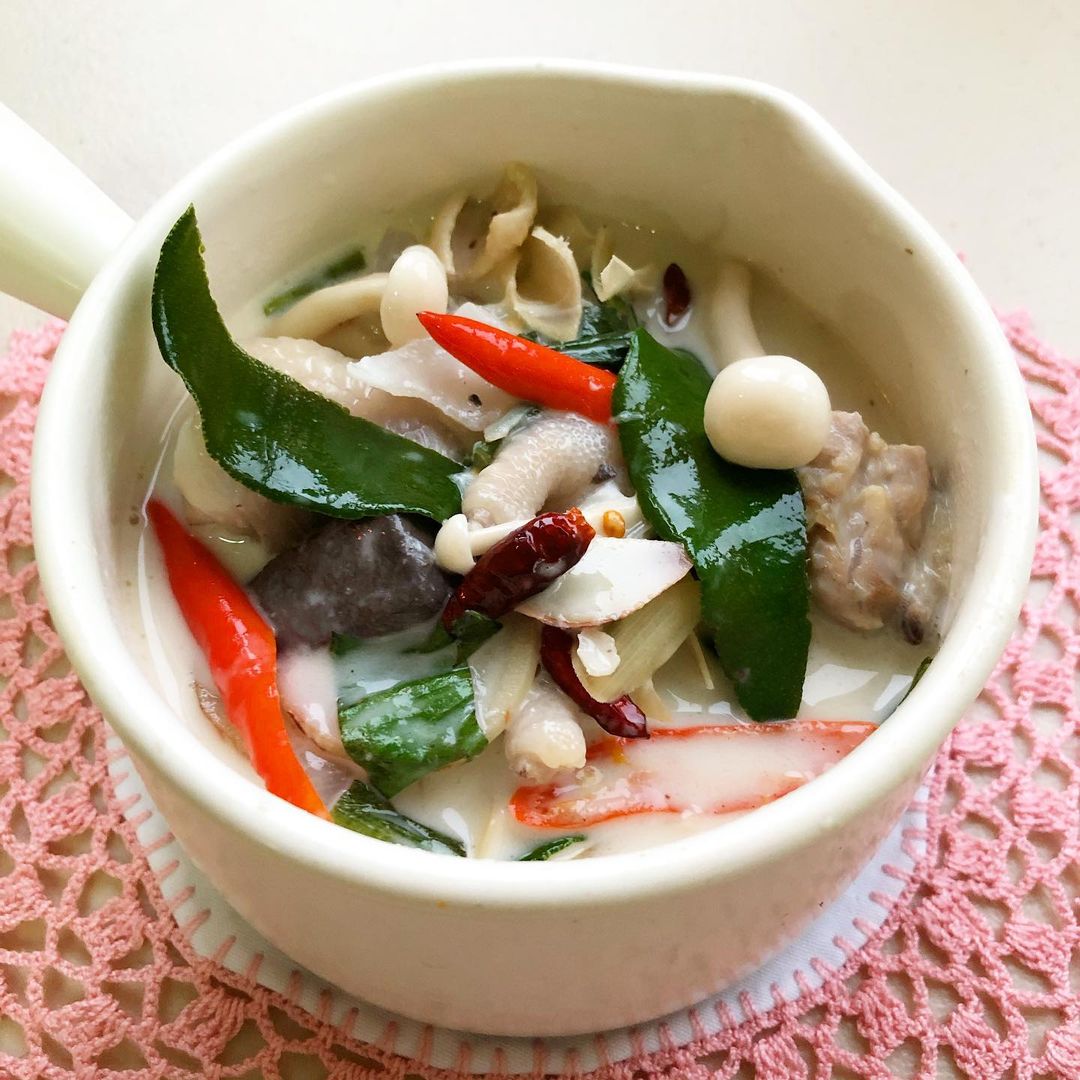 Ingredients (Serves 3-4)
2 chicken breast (cut into medium size chunks)
6 cups of coconut milk
3 stalks of lemongrass (cut off roots and slice diagonally about 1 inch in length)
Chunks of galangal (cut off stem, slice root into thin slices)
1 big white onion (cut into thick wedges)
2 tomatoes (cut into thick wedges)
6 kaffir lime leaves
200g oyster mushroom
5-10 Thai chillies (peel off stem and slice diagonally)
1/2 tsp of salt (to taste)
4 tbsp of lime juice
Small bunch of cilantro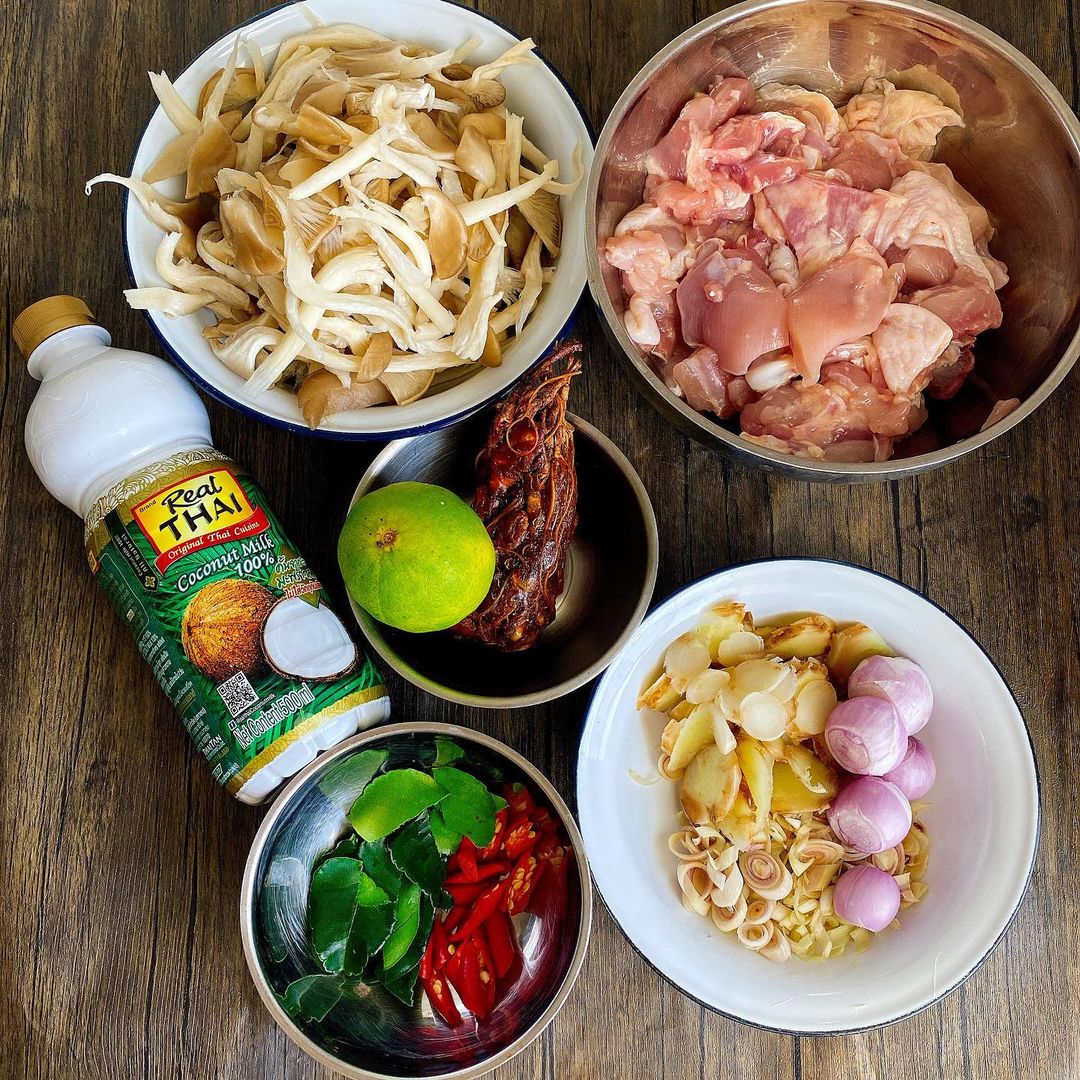 Directions
1.Add 3 cups of coconut milk on a medium heat pan and then add in the galangal and lemongrass.
2. Before the milk boils, add in the chicken chunks and the remaining 3 cups of coconut milk
3. Meanwhile, turn the heat to medium-low to avoid the coconut milk from being burnt
4. Then add in the Thai chillies and give it a quick gentle stir before adding in the mushrooms
Tip #1: coconut boil should not boil, but just maintain a nice low heat
Tip #2: gently stir the coconut milk in 1 direction only to avoid it from curdling into lumps
5. Add in the onion and just as the coconut milk is about to boil, add in the tomatoes
6. Break the kaffir lime leaves and add into the coconut milk before adding in salt (to taste)
7. Gently stir Tom Kha Gai for 5-10 minutes (if it starts to boil, turn down the heat)
8. Turn off the heat completely
9. Add some chopped cilantro and lime juice (they will cook enough in the already hot soup)
Tip #3: Make sure you do some taste-testing to ensure it is sour or salty enough. Else, add more salt or lime juice until the flavour suits your tastebuds.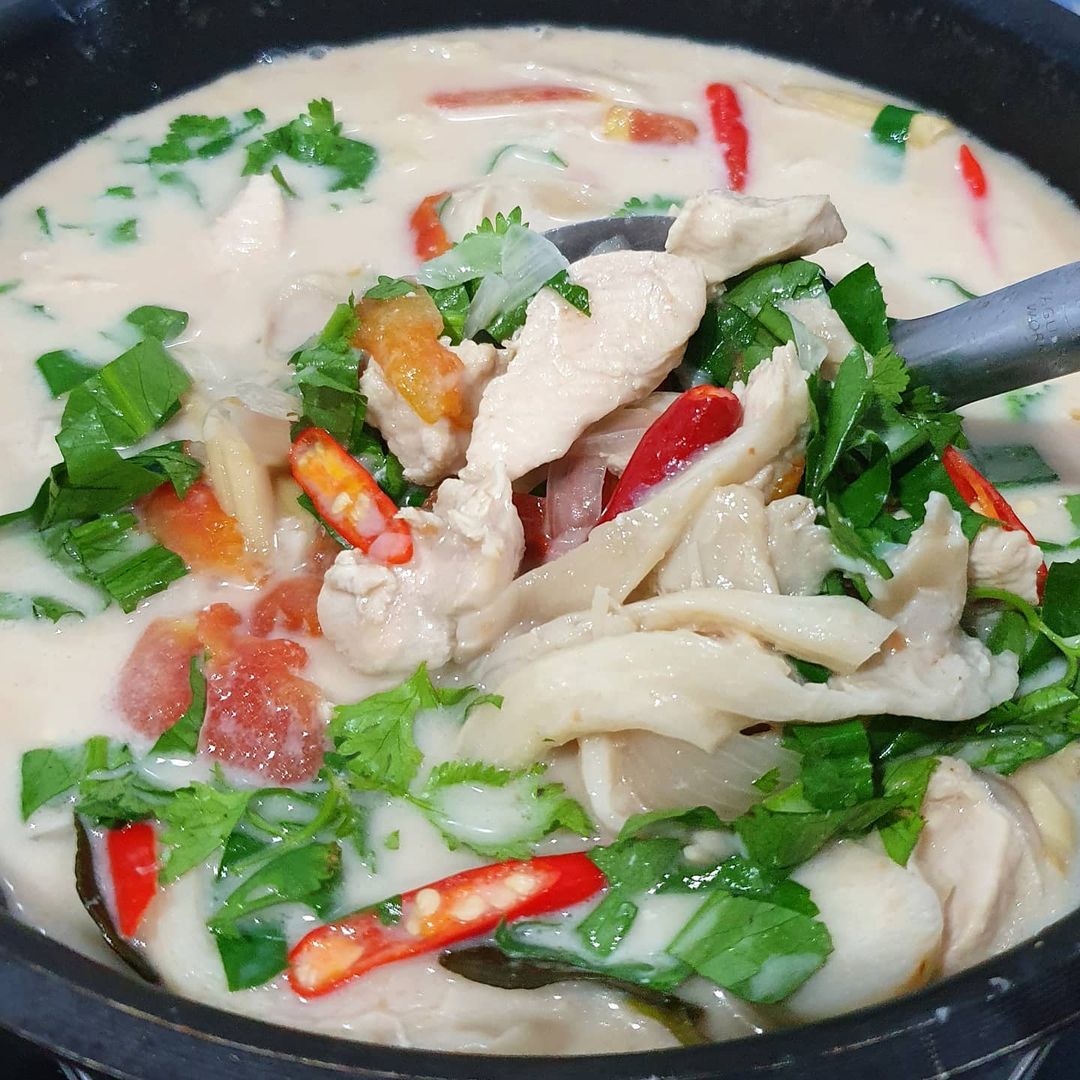 This recipe is by eatingthaifood.com
Featured Image: @lynkaa | @ploy10 (Instagram)
Check Out: Shops Forced to Close in Platinum Fashion Mall, Quiet Streets at Khao San Road & JJ Market
—
We would like to invite you to join our New Private Community Group! Here you are free to ask questions, share your love for food, and explore the Bangkok community! We will also regularly post about casual promos and the latest findings.
Click on the button below and hunt good food with us today!