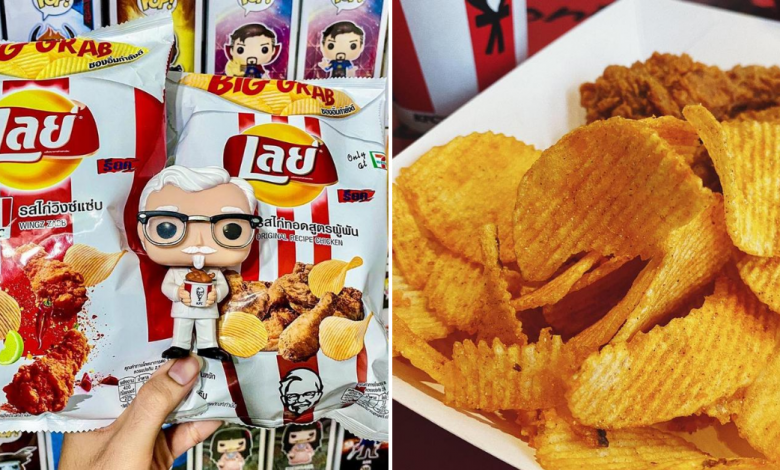 Lay's knows no boundaries when it comes to unconventional flavors. The potato chips brand has some of the quirkiest flavors, from cucumber to dill pickle and cappuccino, you name it, they got it. Lay's has recently partnered up with the fried chicken giant, KFC, to launch two different KFC flavored potato chips, exclusively available at 7-11 Thailand. Keen to find out about the flavors? Don't stop scrolling.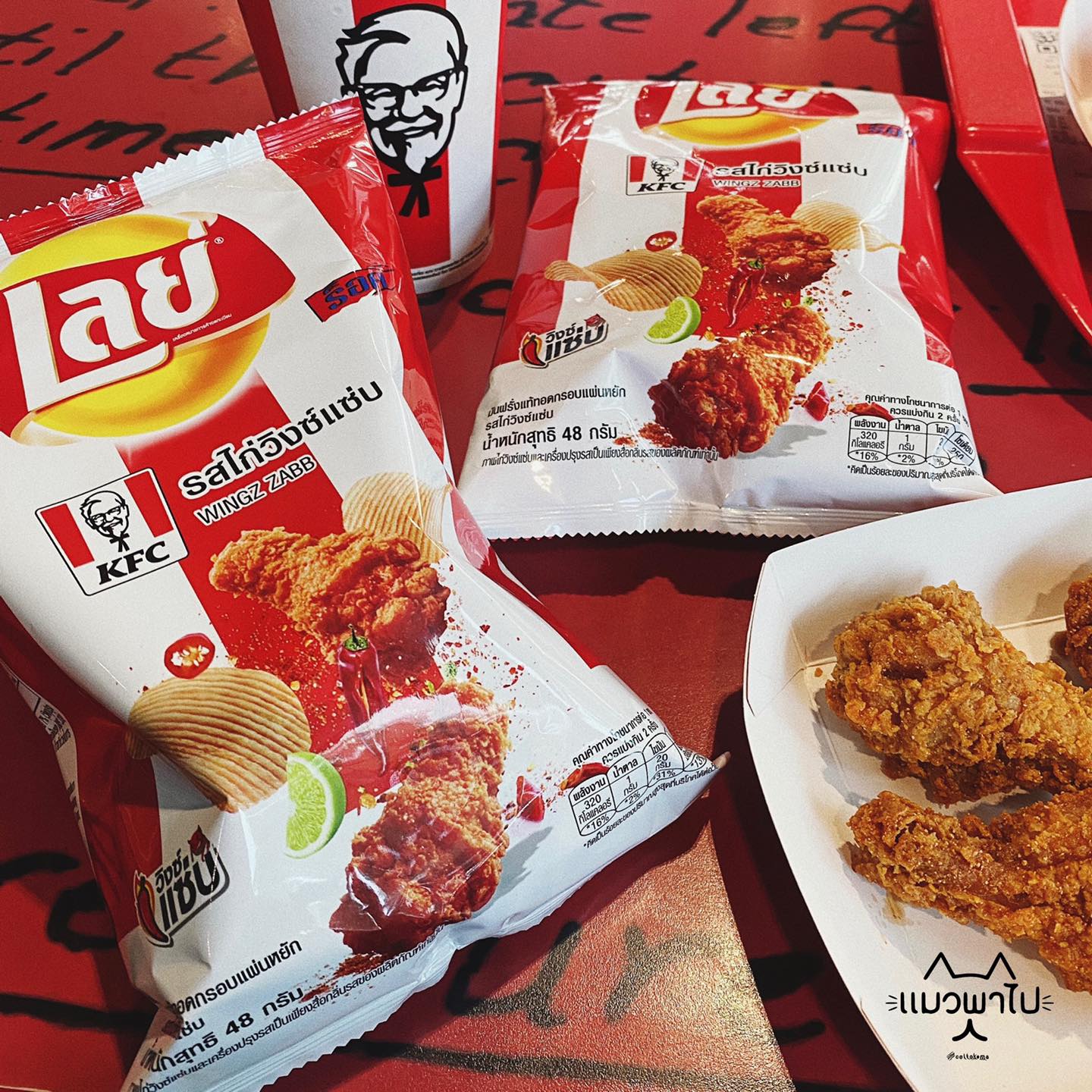 Lay's New KFC Flavored Potato Chips: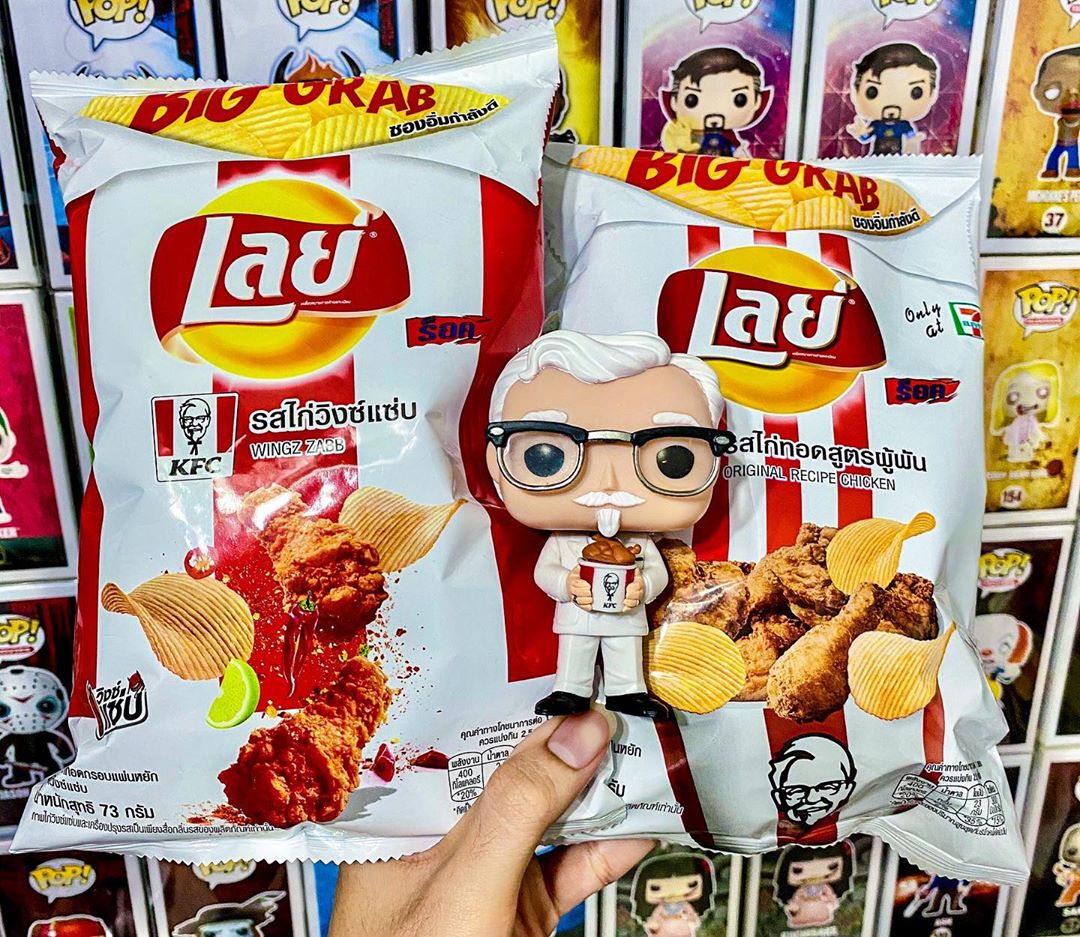 The collaboration includes two different flavors: Original Recipe Chicken and Wingz Zabb from KFC Thailand. The first one tastes just like their original fried chicken, with hints of herbs and spices. Rumor has it that they've included KFC's secret 11 herbs and spices into the chips!
Wingz Zabb, local's favourite KFC spicy chicken wings, is a little tangy, with notes of chili sweet. Both flavors could be found only at 7-11 Thailand, priced at ฿20 each. We would highly recommend you guys to grab your hands on a few packets because we heard they're now selling like hotcakes.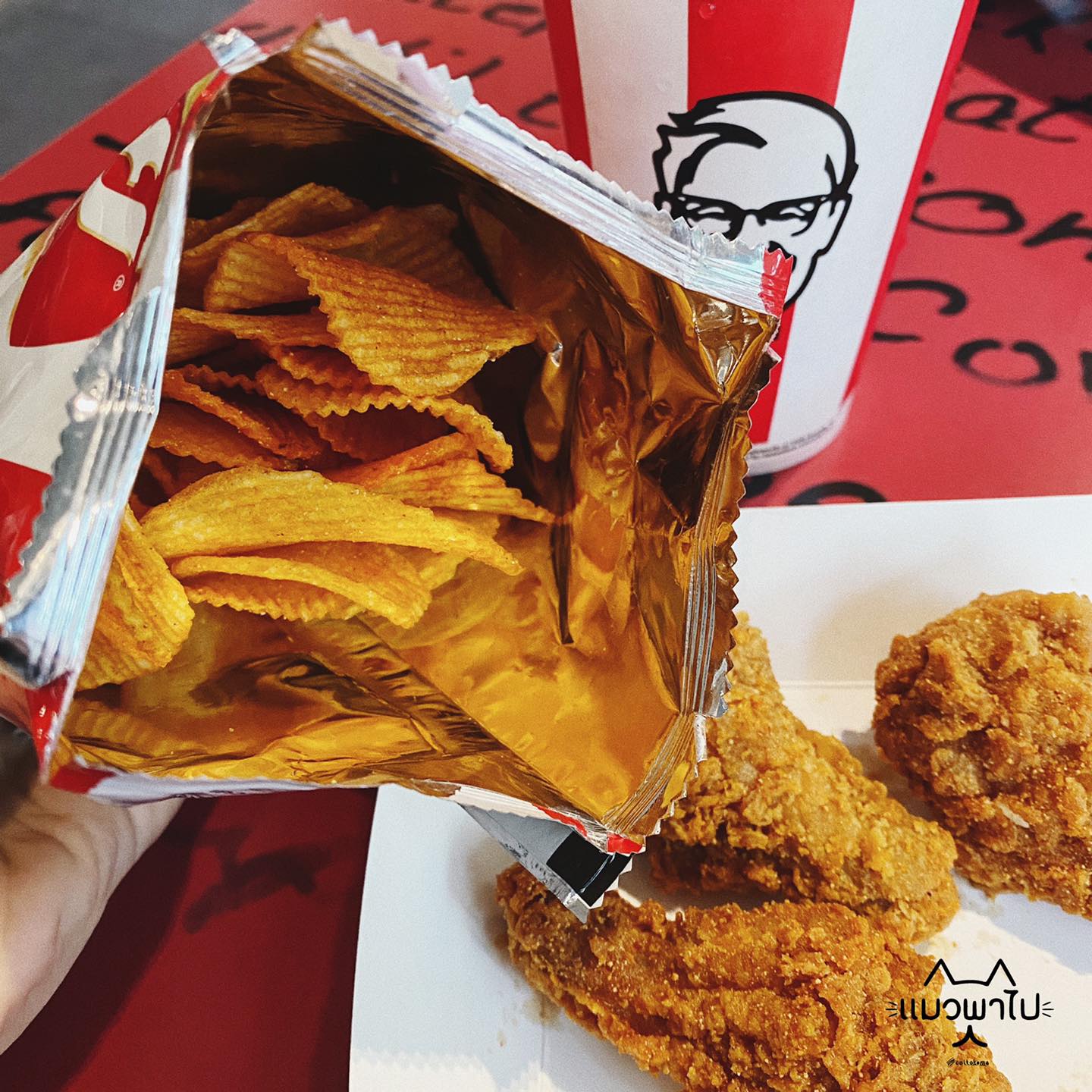 So foodies, what are your thoughts on the Lay's New KFC Flavored potato chips? Let us know in the comments. As usual, don't forget to tag your potato chips buddies, stay safe and buh bye!
Also Read: This Self Taught Barista Sells Quality Coffee From Only $1 On a Pink Vintage Motorbike
–
We would like to invite you to join our New Private Community Group! Here you are free to ask questions, share your love for food, and explore the Bangkok community! We will also regularly post about casual promos and latest findings.Click on the button below and hunt good food with us today!