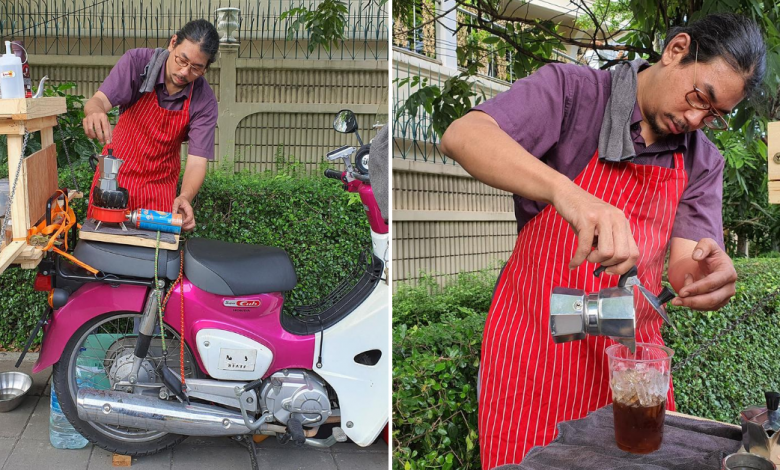 Hello friends! It is only natural to admire people who are living their dreams. It takes a huge amount of determination to make your lifelong passion and goal a reality. So when we found out about this self-taught barista selling coffee on a cute pink vintage Motorbike, we know that we have to share it around.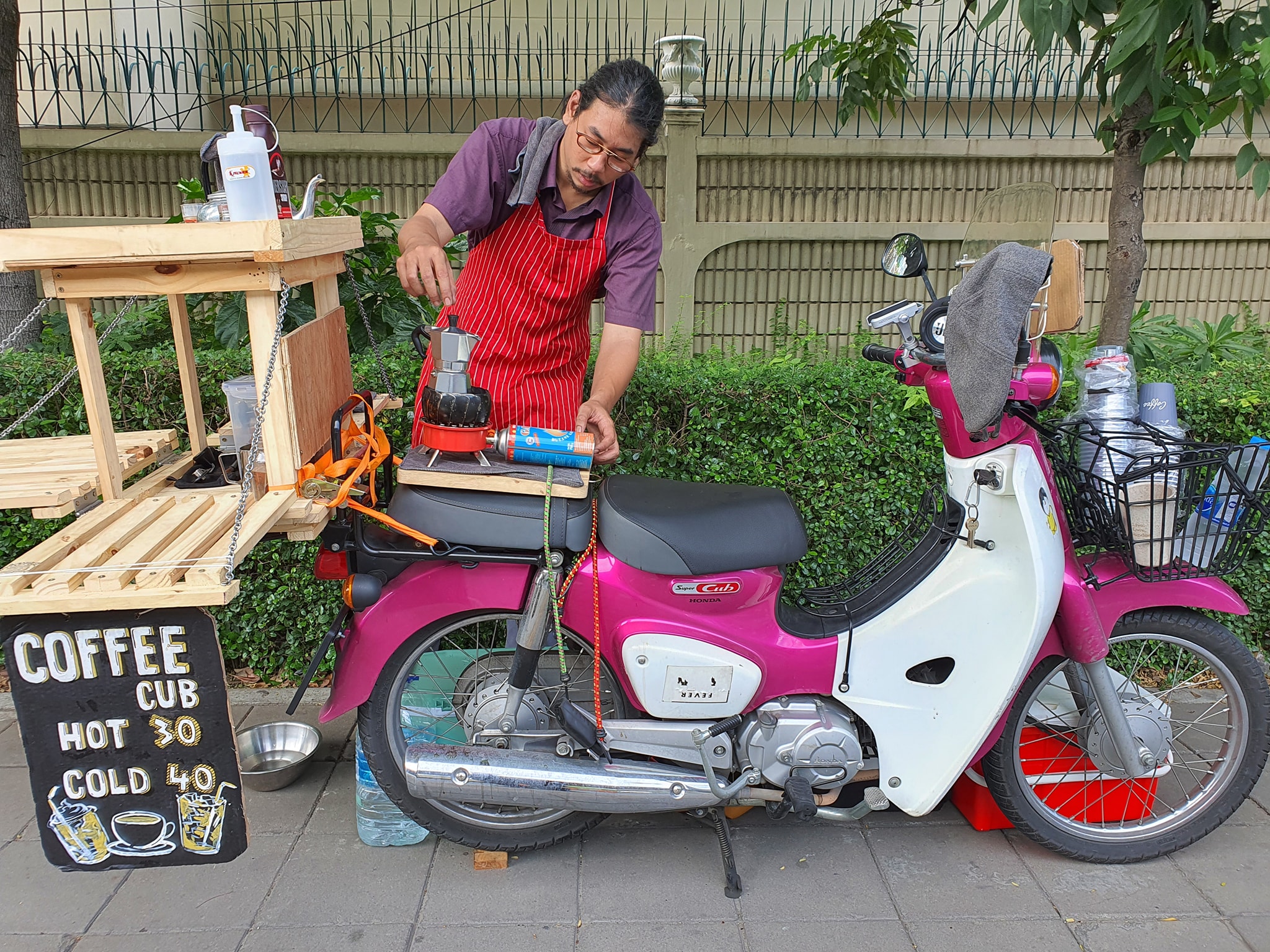 Serving Coffee On A Vintage Pink Motorbike
Coffee Cub is a new coffee stand that you should not miss when passing by Ratchapruek BRT. It is owned and operated by Akkaradech Sarn-inn who is actually a musician who plays live music at a bar. Due to his deep passion for the art of coffee making as well, he planned on opening up his own cafe. And this vintage pink motorbike is his first step towards his goal!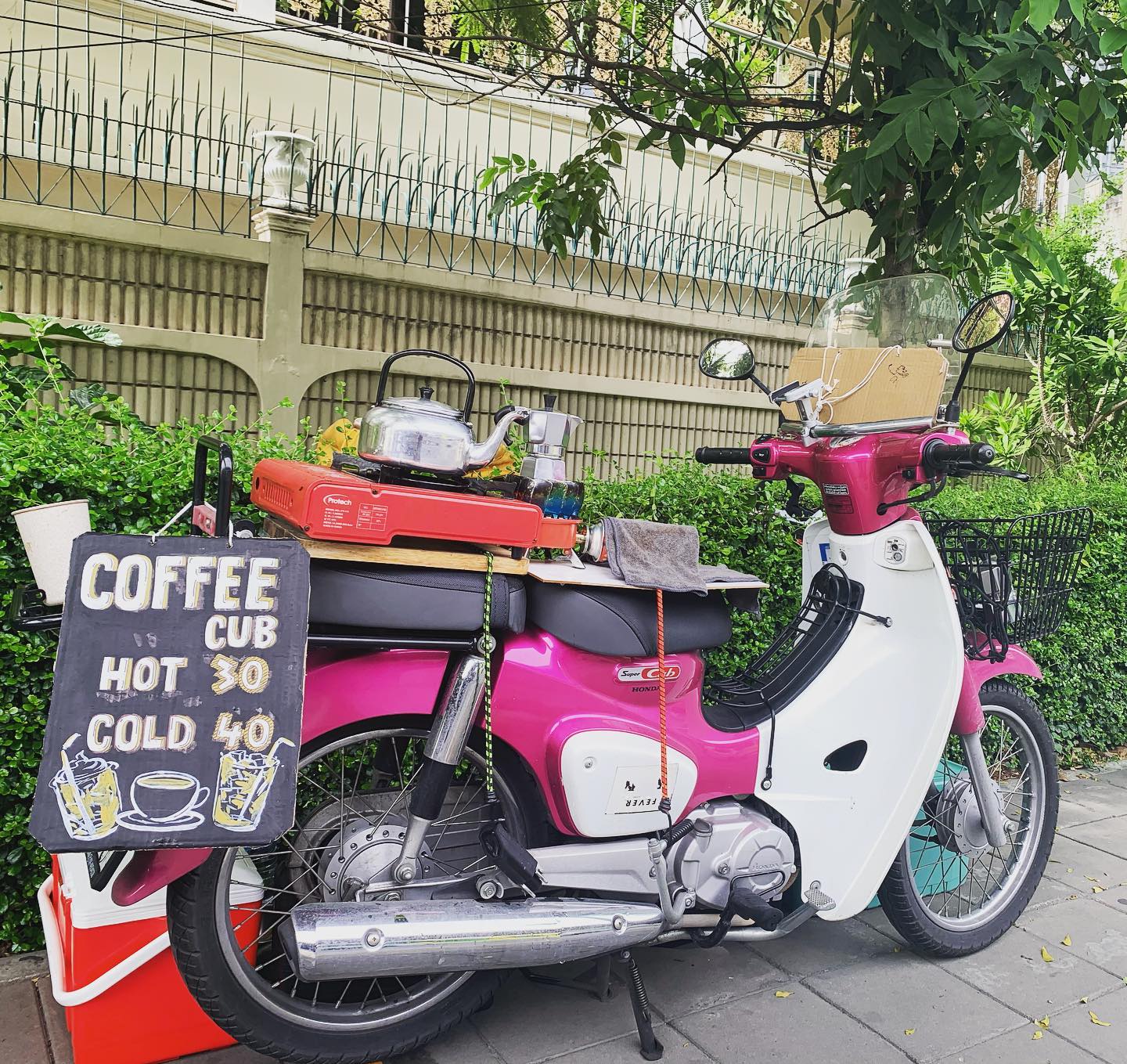 The Next Level Street Food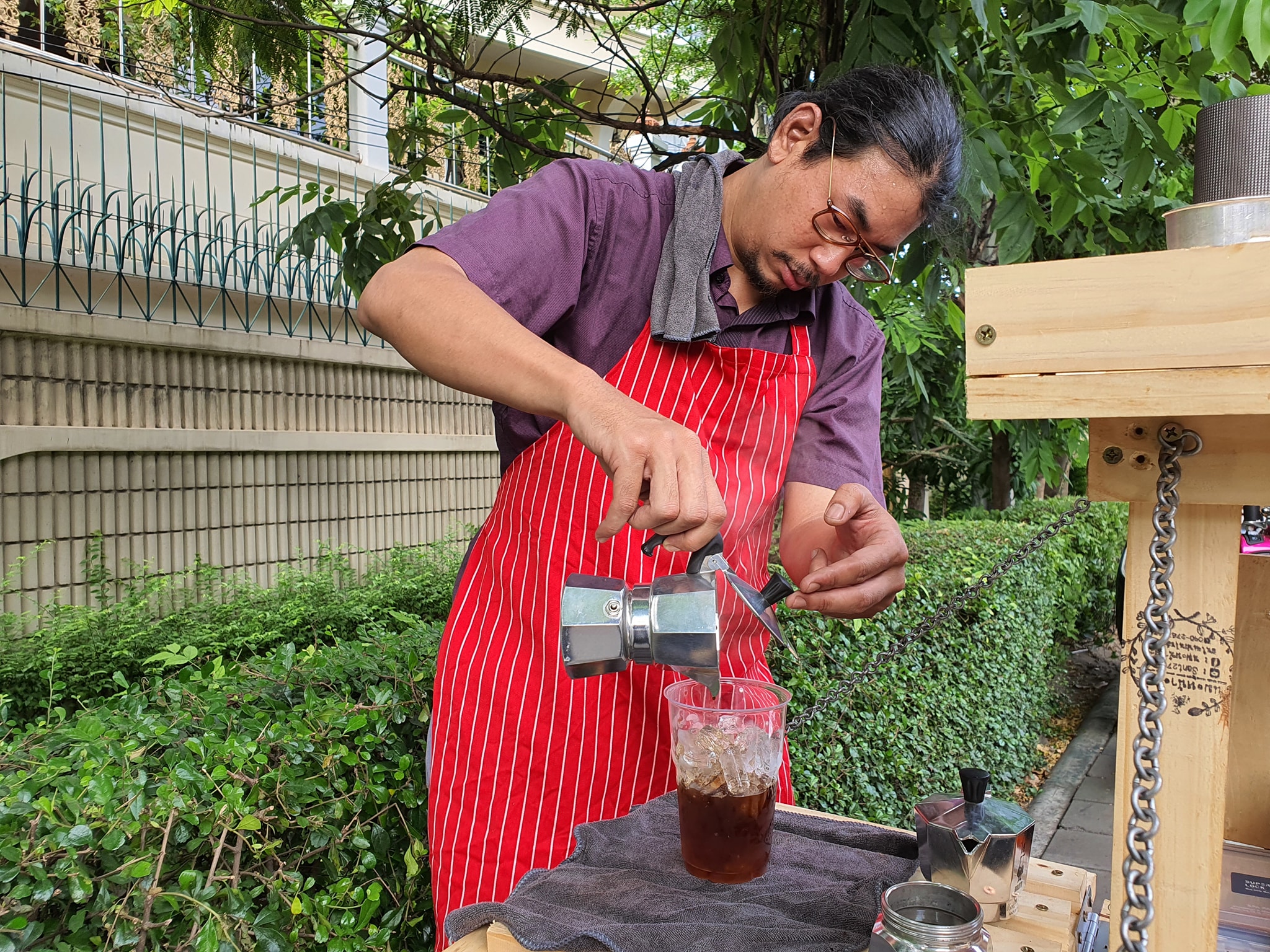 Being a street food stall, you will not believe that the Coffee Cub offers exceptional coffee for very affordable prices. Mr. Akkaradech spends his free time practicing his coffee-making skills and he is very careful when preparing and serving his coffee. The man prepares them in his own pace to make sure that each cup is brewed to perfection.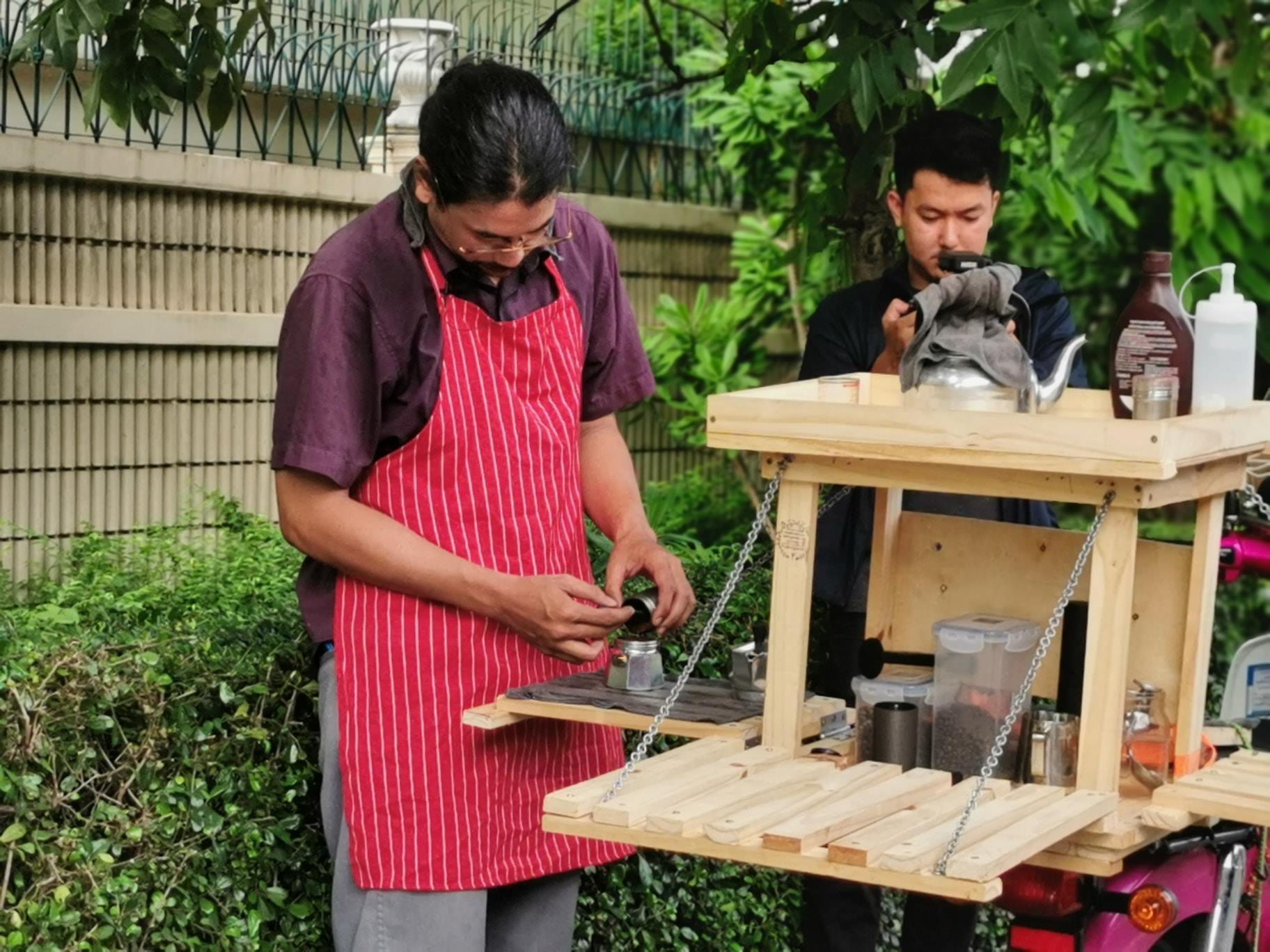 Affordable Quality Drip Coffee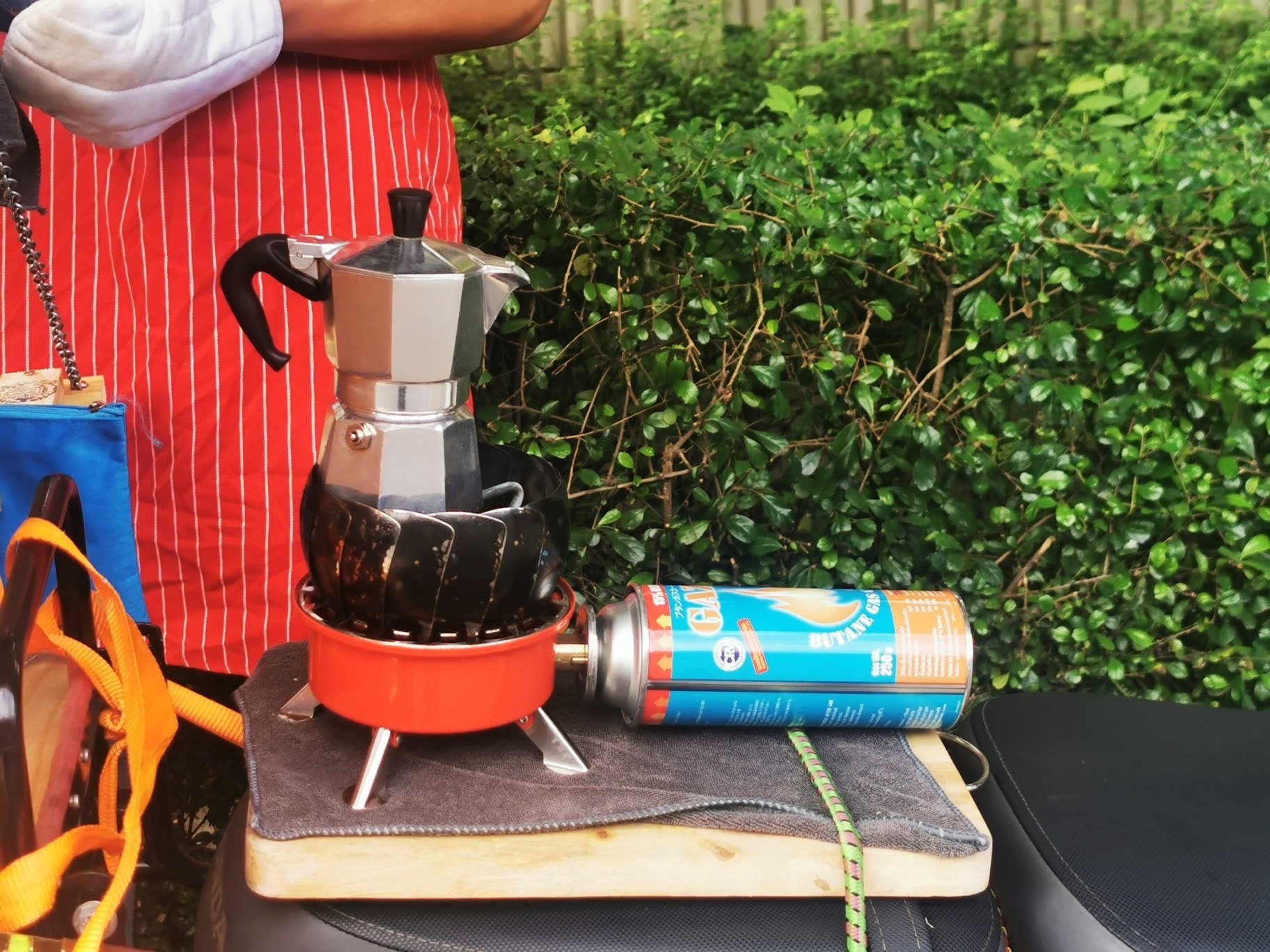 Even if it is on a motorbike, it doesn't stop Mr. Akkaredech from providing the best for his customers. Using a quality coffee roaster, you can have aromatic and delectable cups of coffee at an affordable price of ฿30 for hot coffee and ฿40 for cold coffee. Adding charm to this little stall is their cups that have different cartoon characters drawn by Mr. Akkaradech's girlfriend herself. Try giving Coffee Cub a visit when you have the chance. You will definitely fall in love with this passionate coffee stand.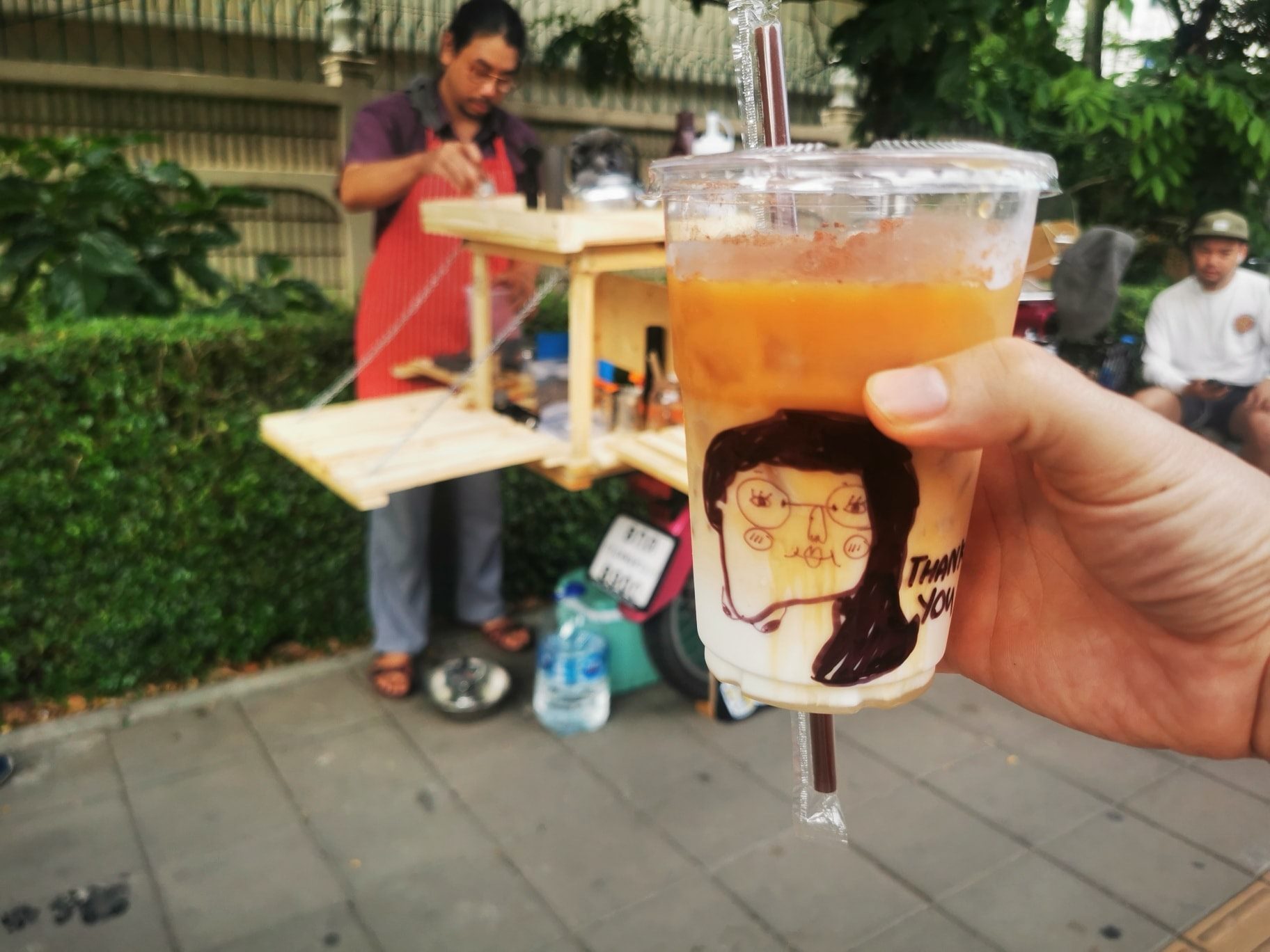 Address: Somdech Phra Pinklao 15, Bukkhalo, Thonburi, Bangkok 10600
Operation Hours: 7.30 AM – 11.00 AM (Daily)
Contact: +66 91 014 1528
Link(s): Facebook
Also Read: 10 Beautiful Nature Trails And Walks Near Bangkok For A Breath Of Fresh Air
–
We would like to invite you to join our New Private Community Group! Here you are free to ask questions, share your love for food, and explore the Bangkok community! We will also regularly post about casual promos and latest findings.Click on the button below and hunt good food with us today!