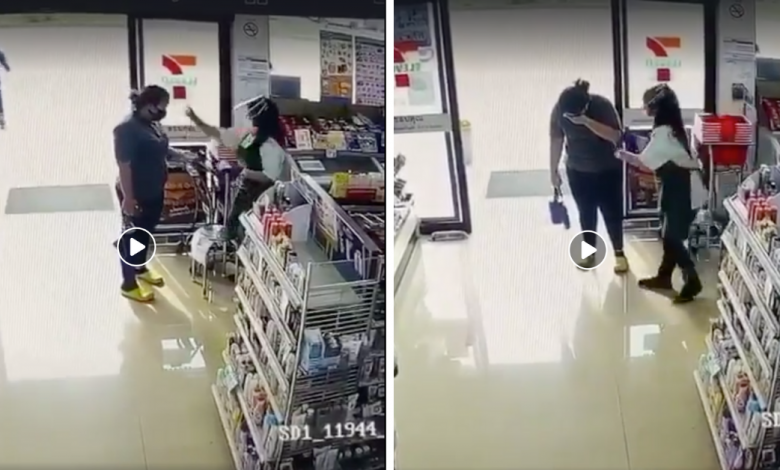 Businesses are back in gear and everyone is welcoming the new normal in our daily lives as much as possible. Even though cases in Thailand maintaining at single digits and no report of new deaths, the battle is not over yet. No matter where we go, we have to adhere to the basic health safety measures of getting our temperature checked and hands sanitised. However, what if this simple steps get mixed up in the middle?
Viral Video Shows 7-Eleven Mistakenly Spritzing Hand Sanitiser In Customer's Face
Sometimes, honest mistakes can be made while carrying out daily tasks. This is exactly what happened when a staff at a local 7-Eleven store was carrying out her mundane task of getting customer's temperature and sanitising their hands. However, things took an unexpected turn, when the staff confuses both objects in her hands and spritzed the sanitiser in the customer's face.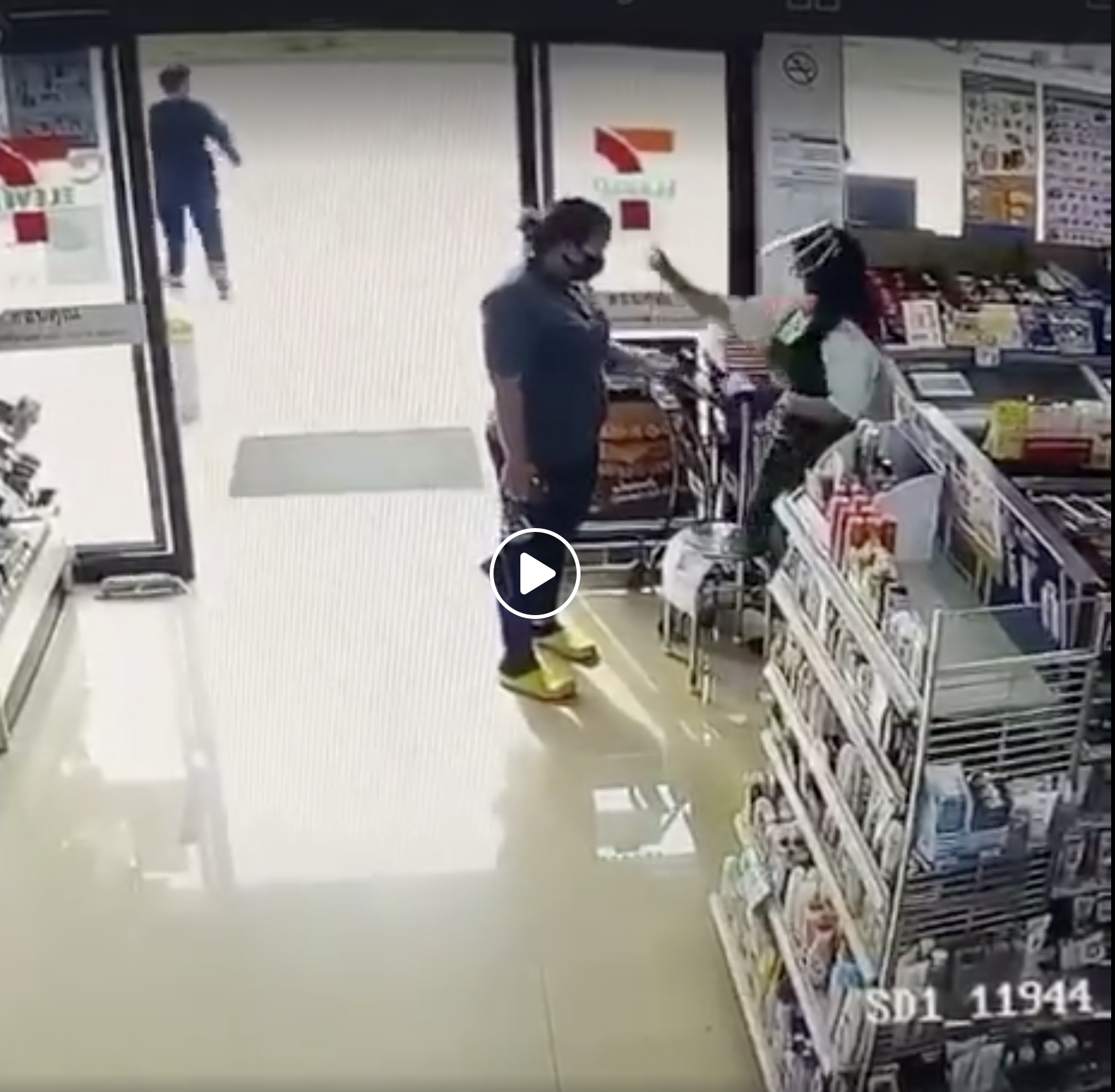 In the video shared by พิมรดา รักชาติ, the entire ridiculous scenario has been recorded by the store's CCTV camera. The customer clearly felt the stinging pain immediately as she covered her eyes quickly after. The staff looked stunned at her own actions as well but quickly accompanied the customer to the back. We're guessing they went to wash out the sanitiser.
Watch the full video below:
ทั้งวัด ทั้งฉีด กรูทำคนเดียวทั้งวันเลยสับสน 🙄🙄

Posted by พิมรดา รักชาติ on Thursday, May 14, 2020
Face Mask & Glasses A Compulsory When We Head Out Next Time?
Okay, we're sure that the staff didn't mean to do so and she was equally surprised as all of us are. We hope the customer was alright after this incident. At least, it's good to know that all stores in the country are taking the standard operating procedures (SOPs) seriously. That's all from us today, stay safe people!
Read more: This Mall In Thailand Implements Foot-Operated Elevators To Reduce The Risk Of COVID-19 Among Shoppers
–
We would like to invite you to join our New Private Community Group! Here you are free to ask questions, share your love for food, and explore the Bangkok community! We will also regularly post about casual promos and latest findings.
Click on the button below and hunt good food with us today!