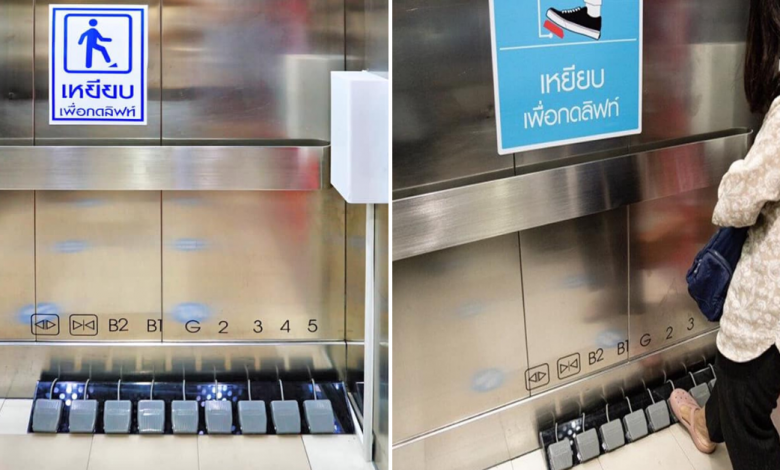 Hello there friends! When the World Health Organization put on the label of a pandemic on COVID-19, there's no denying the severity of the Coronavirus. To date, there are close to nearly 5 million confirmed cases of COVID-19 in the world. Meanwhile, here in Thailand, there are over 3000 COVID-19 positive cases. So, as an alternative to keep COVID-19 at bay, this mall in Thailand implements foot-operated elevators. Keep reading!
Innovative, Hands-Free, Foot-Operated Elevators In Thailand
The past few days, Thailand has been recording a slow data report for new COVID-19 cases and it's something we shouldn't take granted for. As we all know, COVID-19 is a silent killer so there's no exact way to tell how at risk we really are.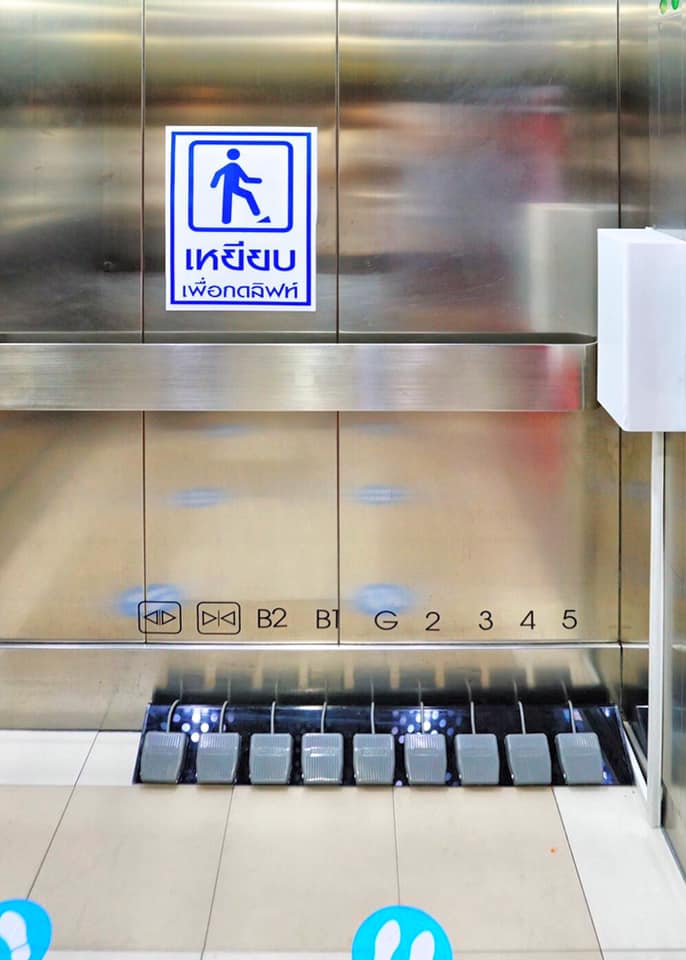 Thus, in line with this, Seacon Square, a mall in Bangkok, Thailand is the first to implement pedals in their lifts so as to avoid any unnecessary contact with possibly infected lift buttons. We've all read and heard that the quickest way to contract COVID-19 is via touching infected surfaces. Consequently, we self-transmit those viruses into our bodies whenever we touch our eyes, nose, or mouth.
And, let's admit that although we love hanging out in the malls, the lift buttons can be one of the places that are possibly contaminated. This is because the buttons are exposed to countless shoppers. With that said, Seacon Square introduces the hands-free method, foot-operated elevators to operate their lifts as a manner to reduce the risk of infection among shoppers.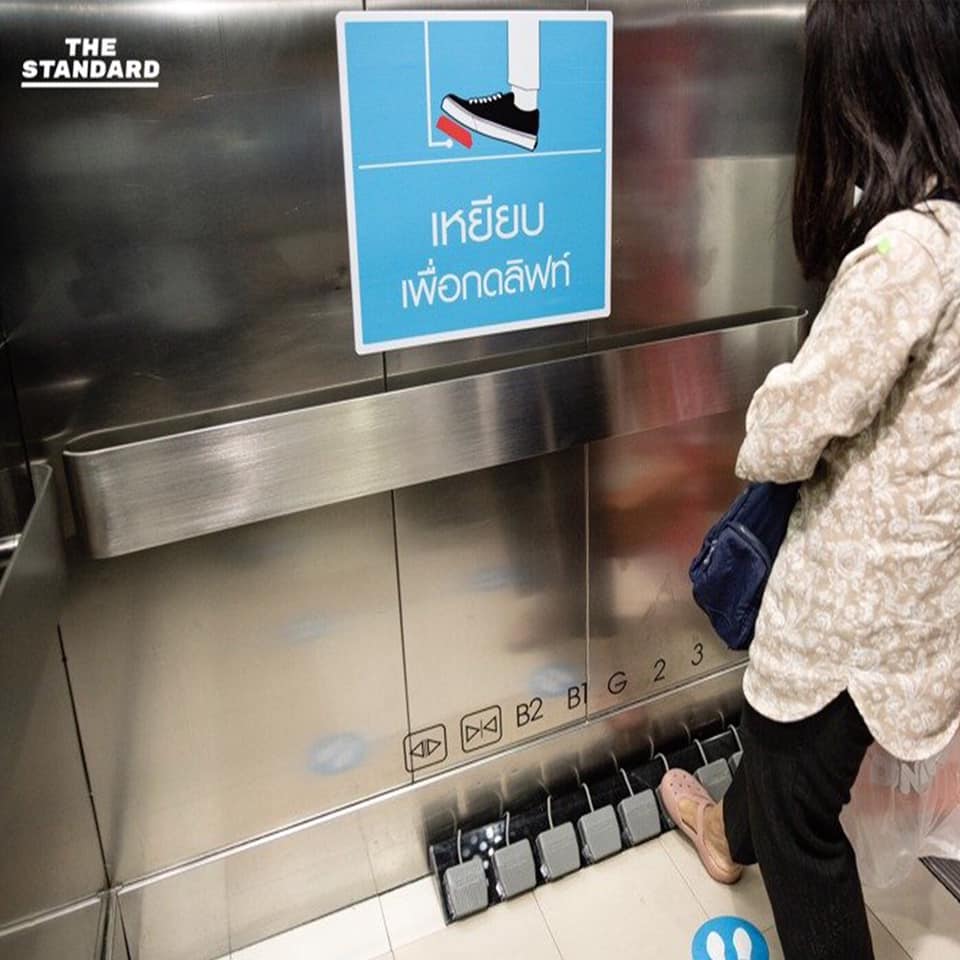 Watcharaporn, a shopper, said, "They did a good job in preparing this. I feel much safer because we use our hands to do various things all the time."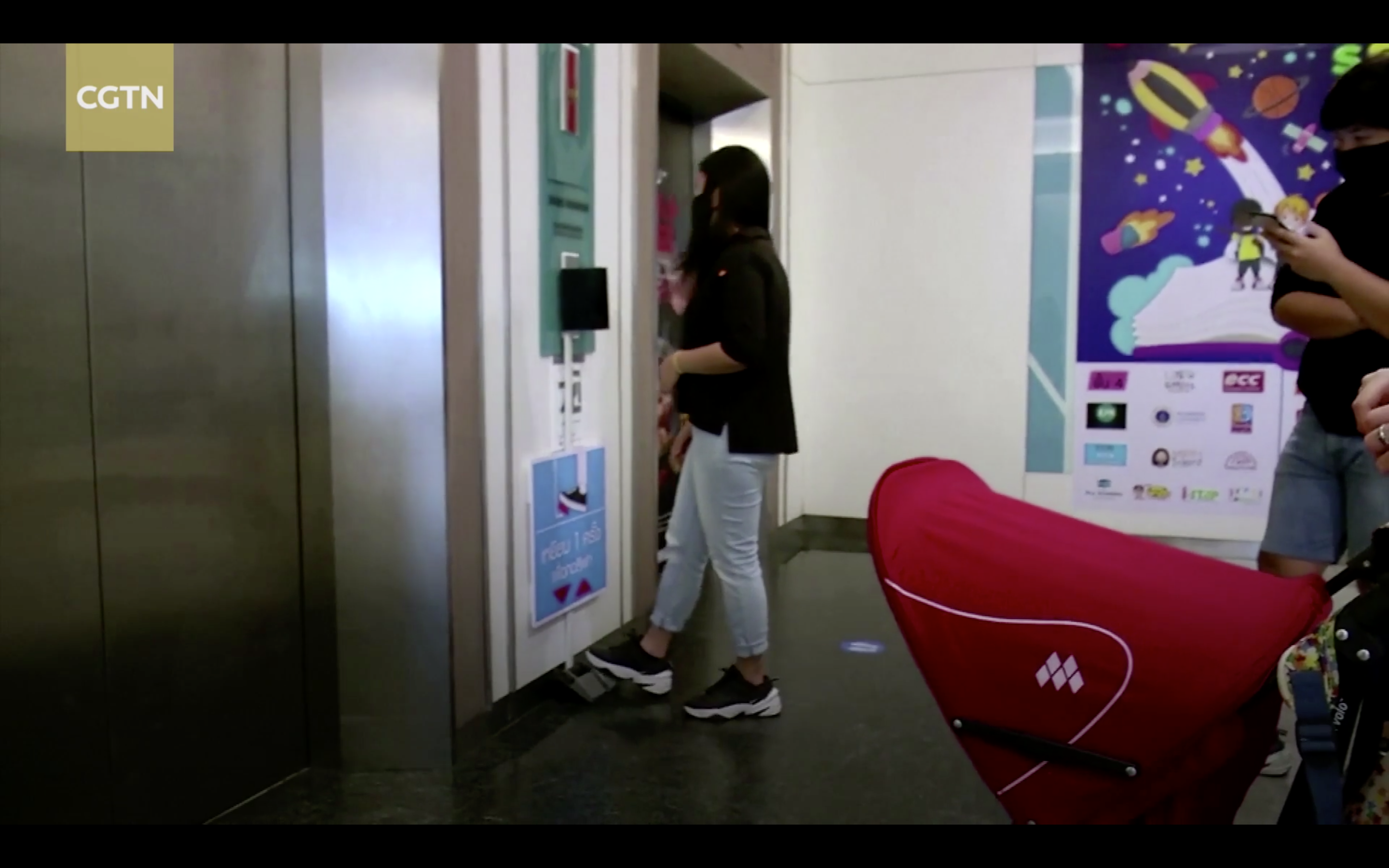 Stay Safe!
Regardless, it's always best to keep ourselves safe whenever we leave home. Practise a good sense of hygiene by wearing a mask and washing hands regularly. Stay safe, everyone!
Also Read: Elderly Couple Becomes GrabFood Riders To Avoid Being A Burden To Their Family
Featured Image: @SeaconSquare | @The Standard
–
We would like to invite you to join our New Private Community Group! Here you are free to ask questions, share your love for food, and explore the Bangkok community! We will also regularly post about casual promos and latest findings.
Click on the button below and hunt good food with us today!