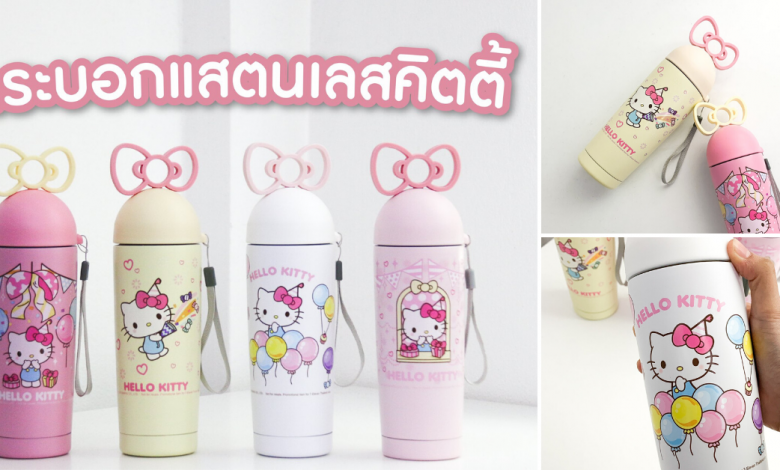 Good day foodies! It's already a brand new decade and in 2020, wherever we look, there are adorable merchandises everywhere. Well, this just goes to show that a new year means more new items that we should add to our collection. This time around, our post is dedicated to all Hello Kitty fans. Also, we're pretty sure you guys will be screaming when you see this. Ready? 7-Eleven Thailand has just introduced not 1 but 4 different Hello Kitty flasks!
Hello Kitty Flasks From 7-Eleven Are Now A Thing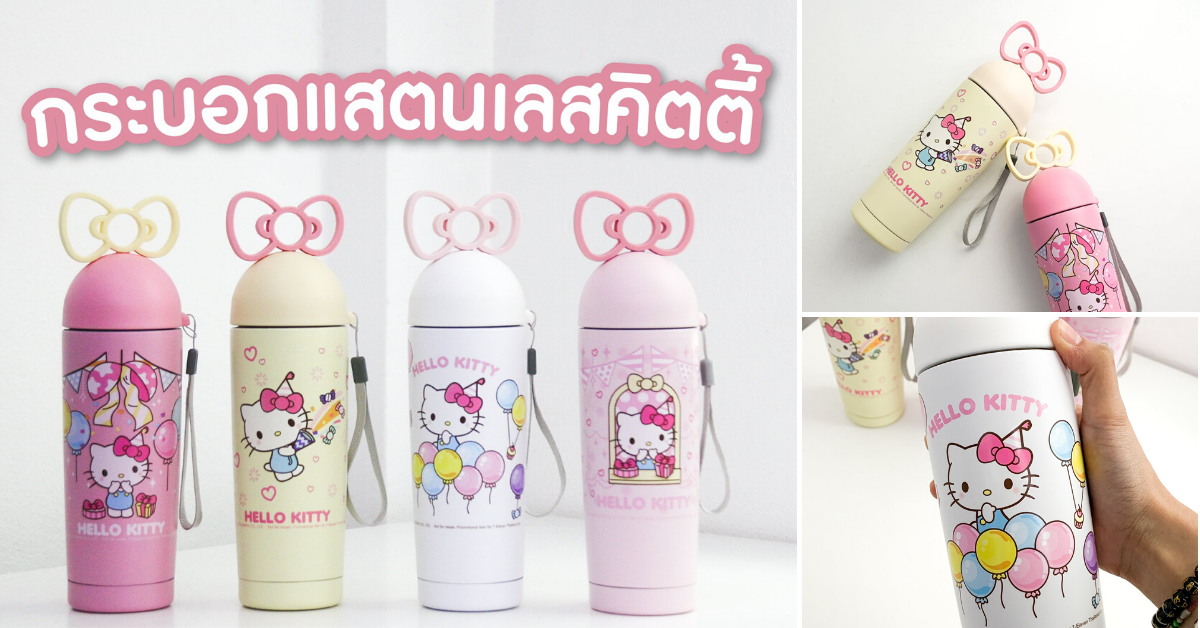 As we all already know, 7-Eleven in Thailand is like a haven for snacks and also for some of the cutest merchandise. From Doraemon to Hello Kitty, all you gotta do is just name it. When it comes to cartoon-inspired merchandise, everyone's favourite is undoubtedly either Hello Kitty or Mickey Mouse.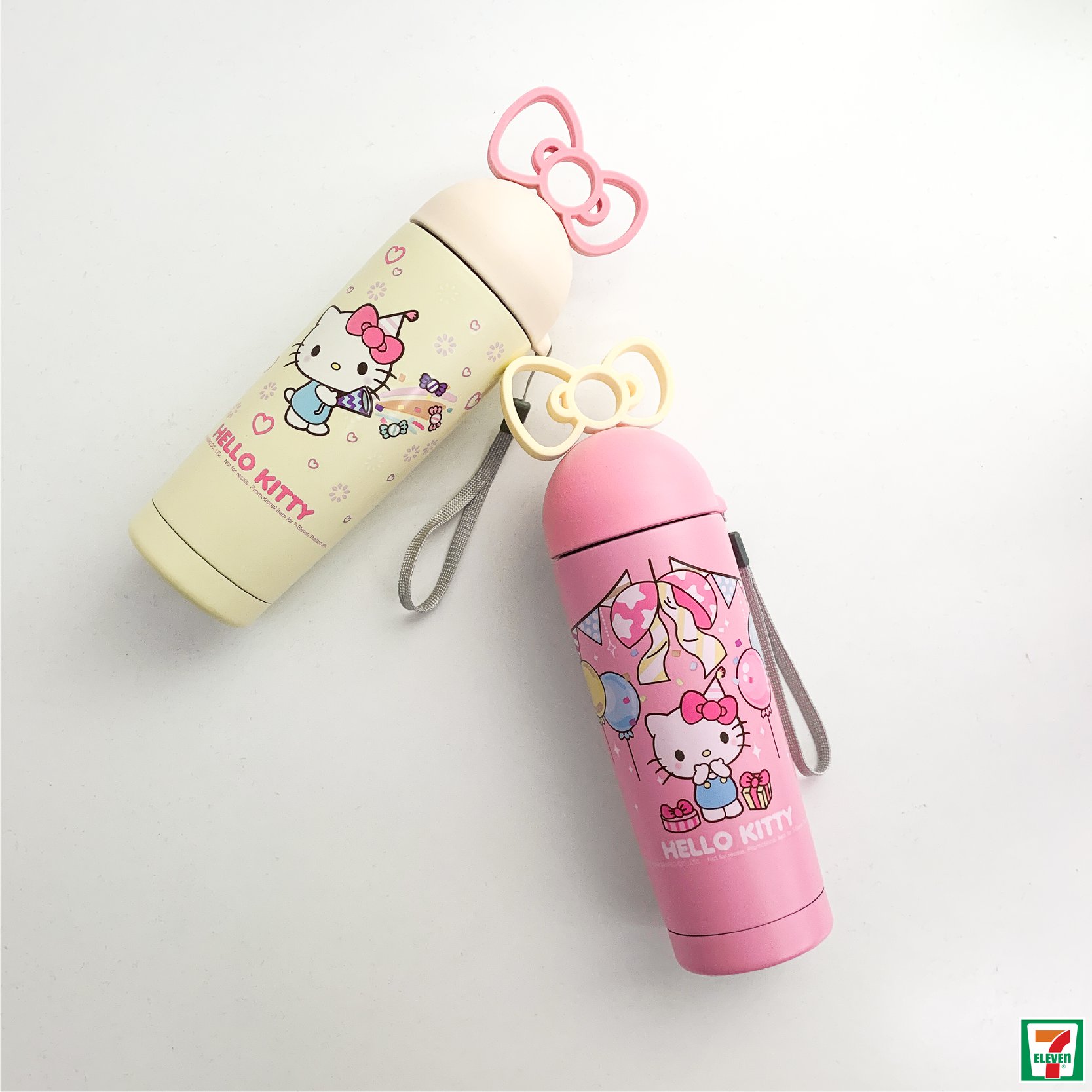 It seems like 7-Eleven in Thailand knows of this fact which is the main reason why we constantly see the blooming of so many Hello Kitty merch. Even when they're everywhere, we're still crazy over them, right? So this time around, we're here to let you guys know that the Hello Kitty flasks are the cutest!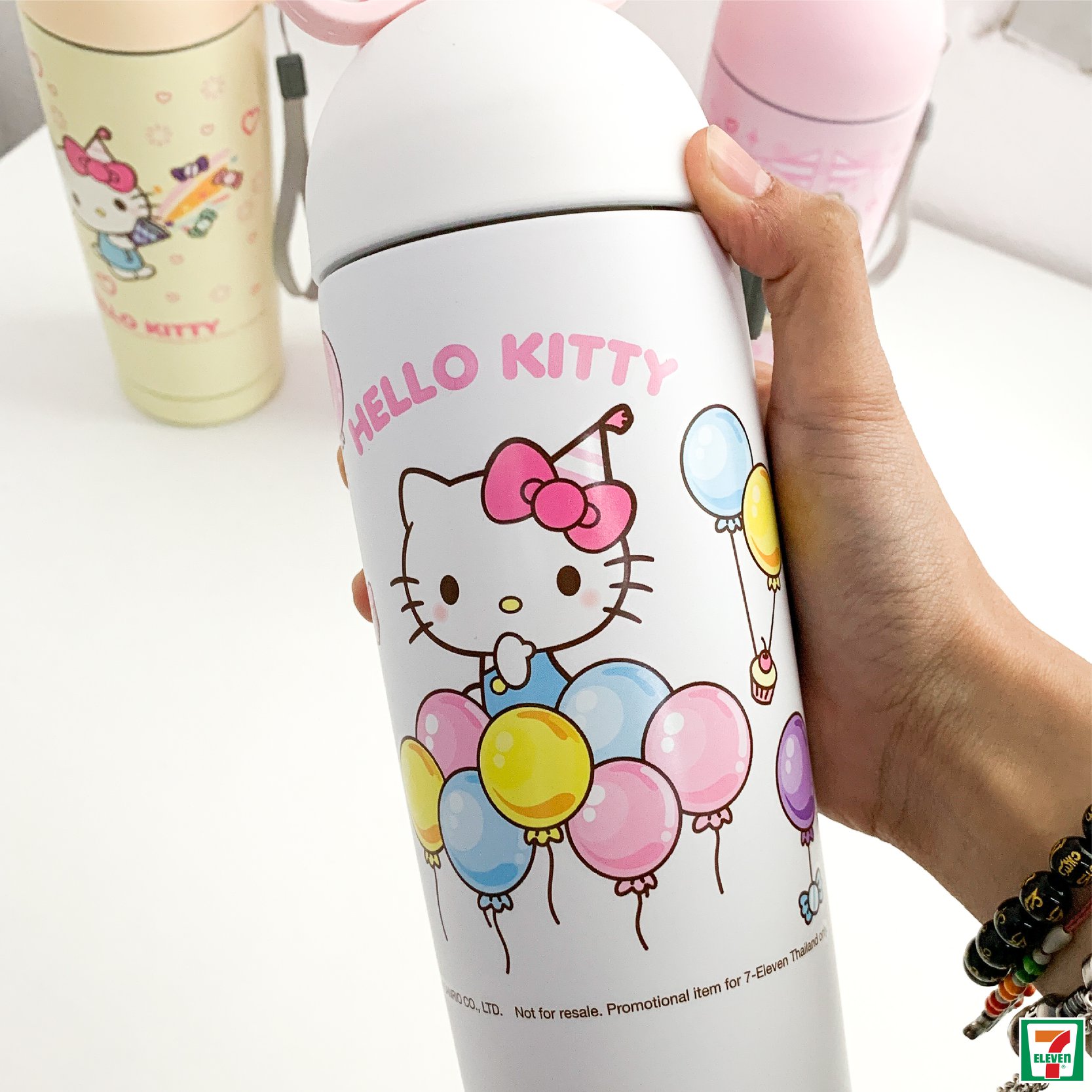 In addition to that, they come in 4 different designs and colours. Comprising of pink, pastel pink, beige and white, they're all equally adorable and to be honest, we're already thinking of getting all 4. These flasks aren't just cute, as they have practicality in works too.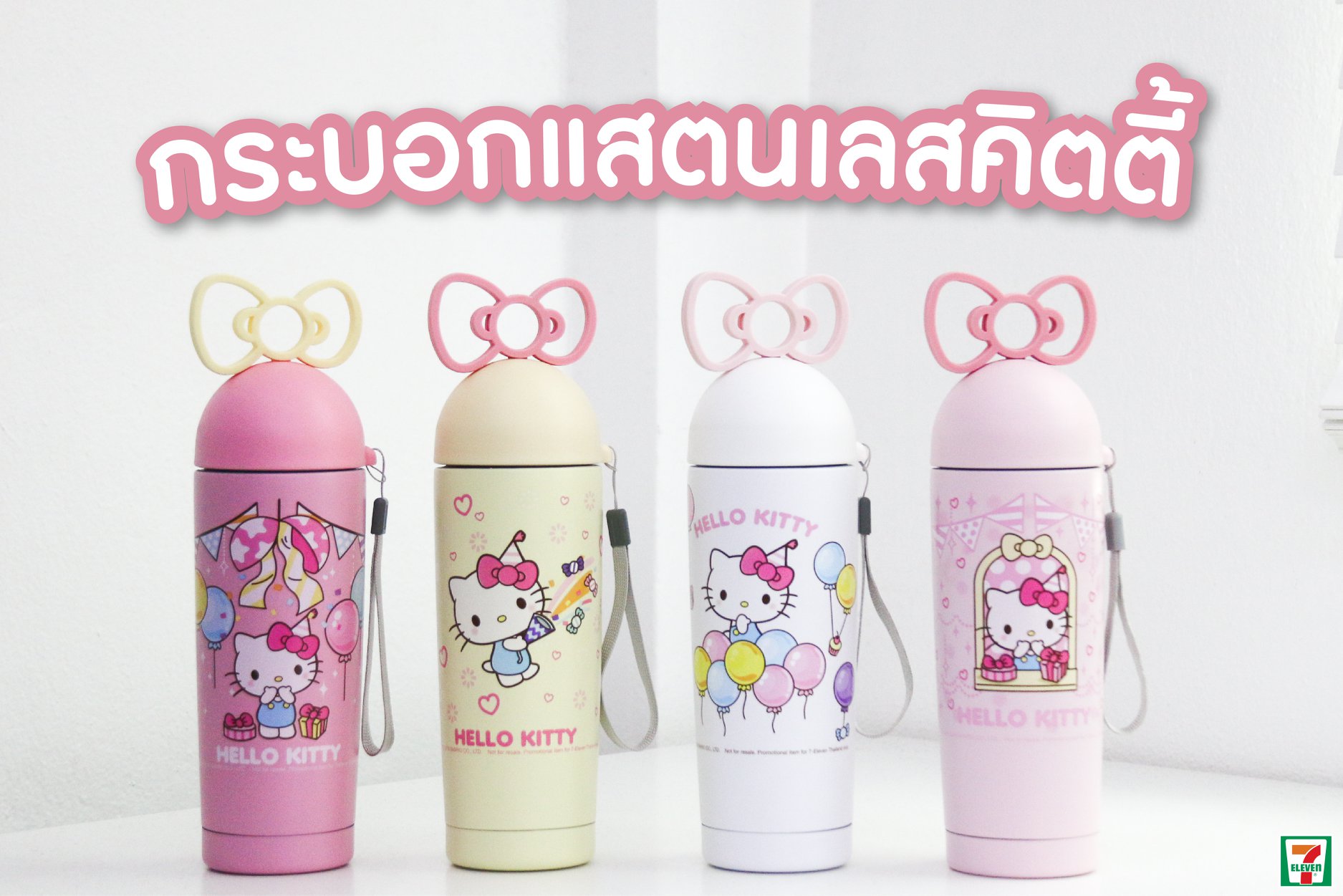 Each flask comes with a string handle for grip purposes. Also, the main reason why these flasks are the cutest is that the top comes with an iconic Hello Kitty bow!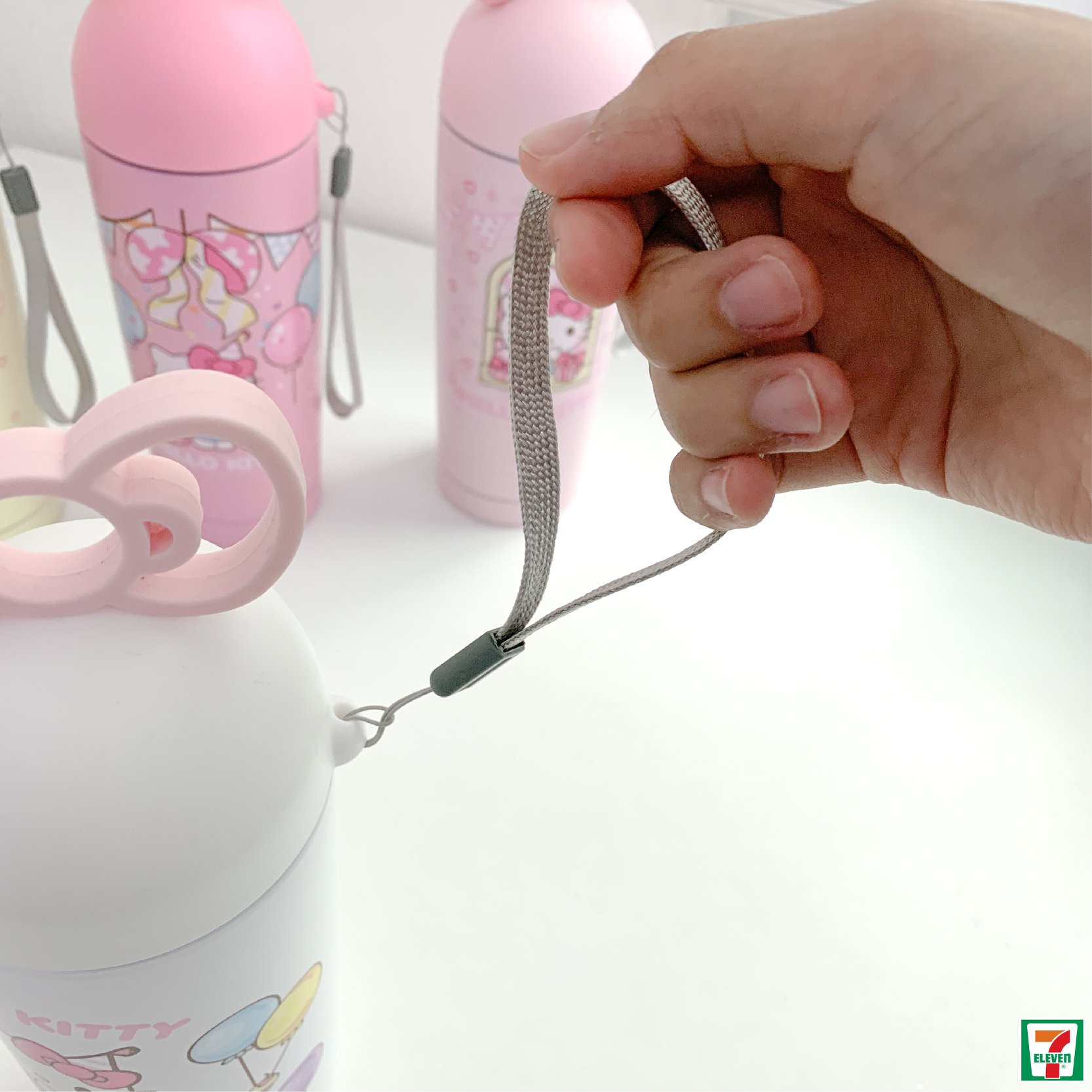 So if you have any friends travelling in Bangkok, don't forget to ask them to get one (or all) for you. Till next time guys!
ALSO, CHECK OUT: McDonalds Thailand Has The Cutest Hello Kitty Farm Doll & Bag For A Limited Time Only
—
We would like to invite you to join our New Private Community Group! Here you are free to ask questions, share your love for food, and explore the Bangkok community! We will also regularly post about casual promos and latest findings.
Click on the button below and hunt good food with us today!