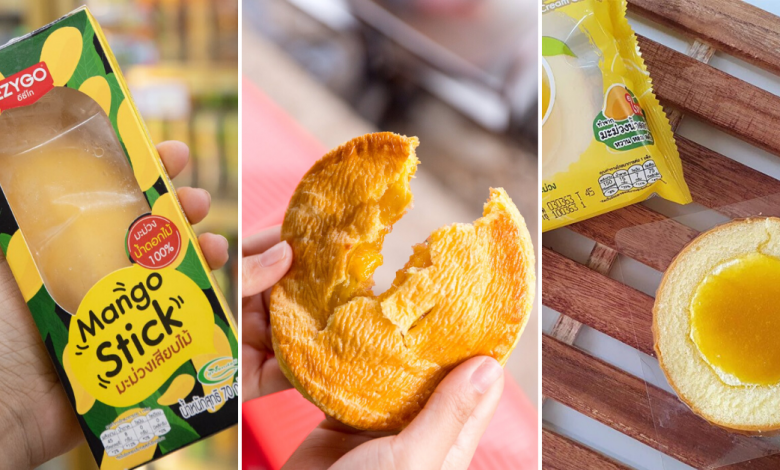 TL;DR
7-Eleven Thailand releases new seasonal Mango Series
The series includes Mango Stick, Mango Pie, Mango Mochi and more.
Available for a limited time only.
Ah, the season of mango is upon us once again but hey, we're not complaining. With its bright blend of orange and yellow colours along with some sweetness on our tastebuds, mangoes are irresistible. So, if you love all-things mango, then you need to drop by at 7-Eleven right now because their latest Mango Series will blow you away.
New Seasonal Mango Series At 7-Eleven
Where do we start? The Mango Series at 7-Eleven is their latest series and it consists of desserts that will leave all sweet tooths wanting more. Whenever you're ready, just start scrolling and feast your eyes.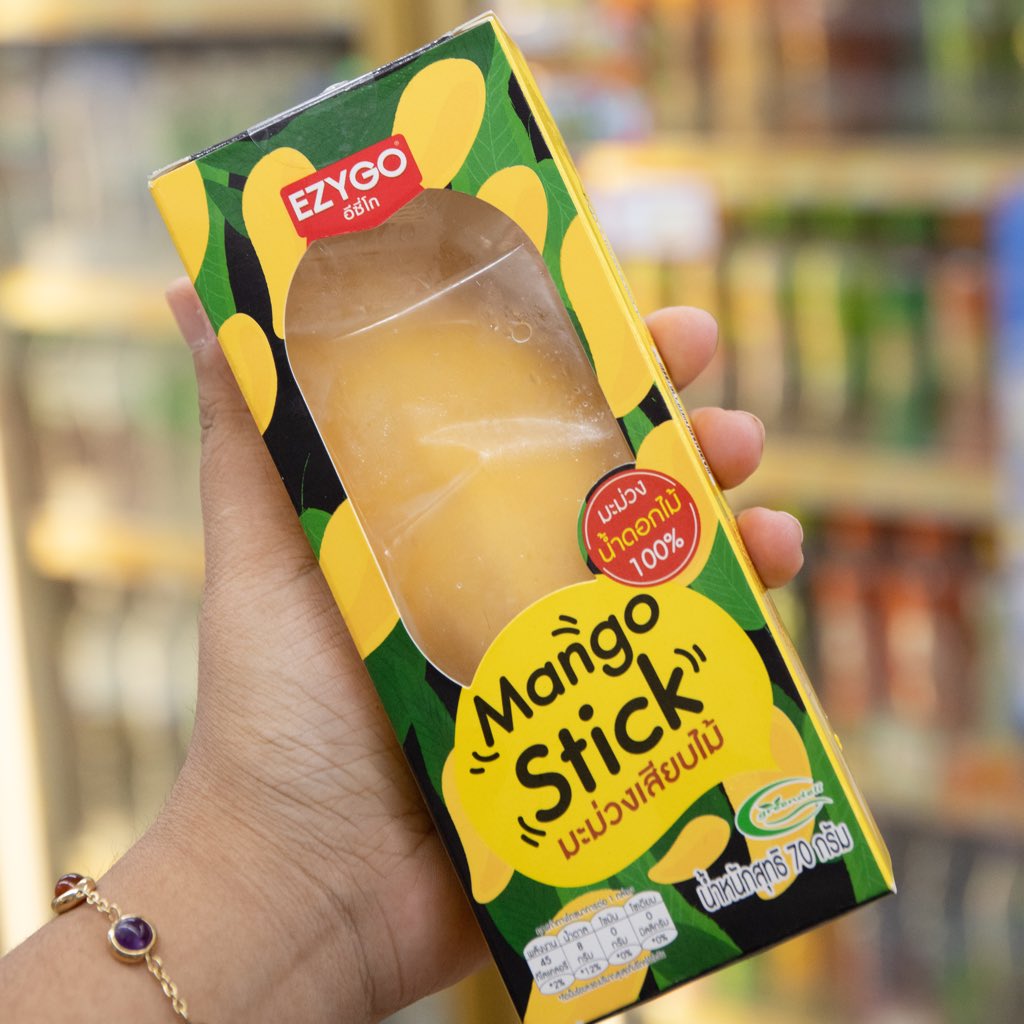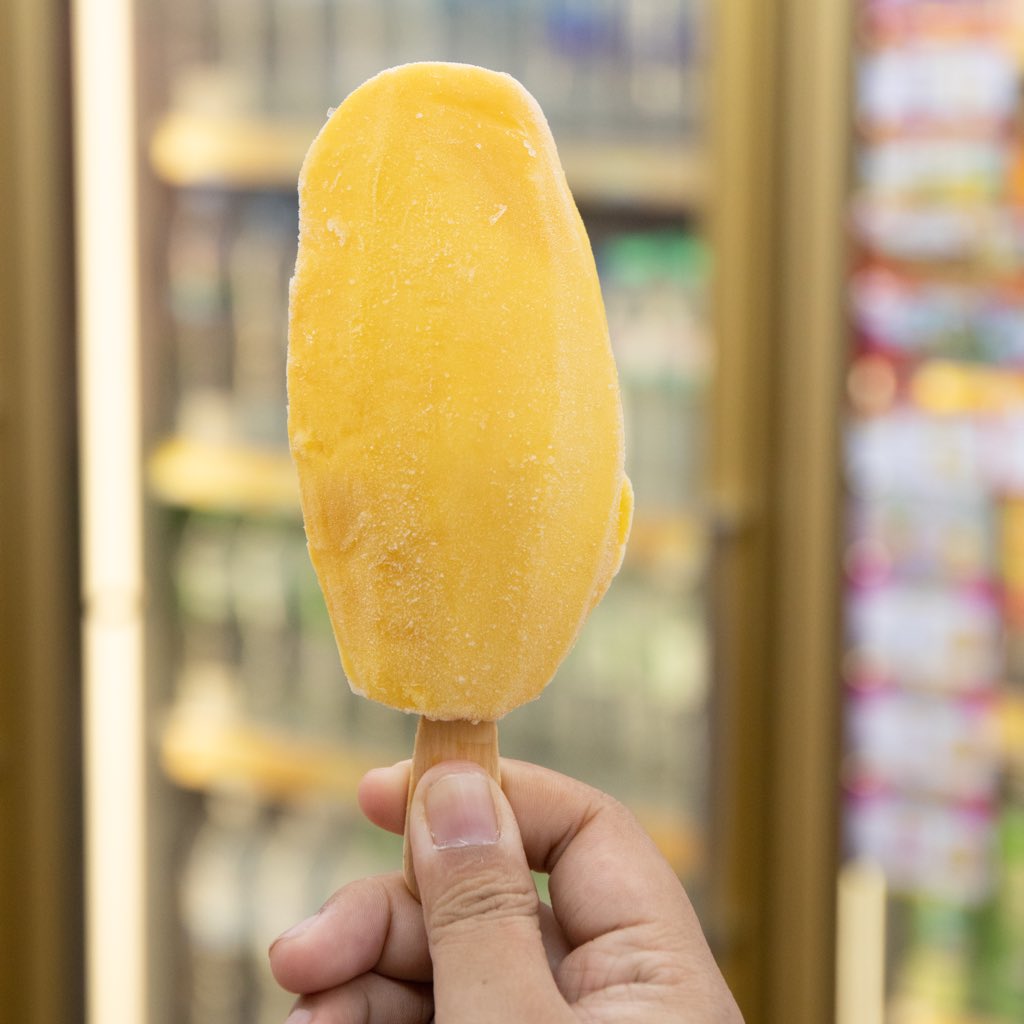 Mango Stick (THB 29)
Let's begin with the Mango Stick which is made from 100% mango. It boasts a texture similar to ice cream with a sweet taste and a hint of tangy taste too. In addition, it's a chilled ice cream which makes it perfect to beat the scorching heat.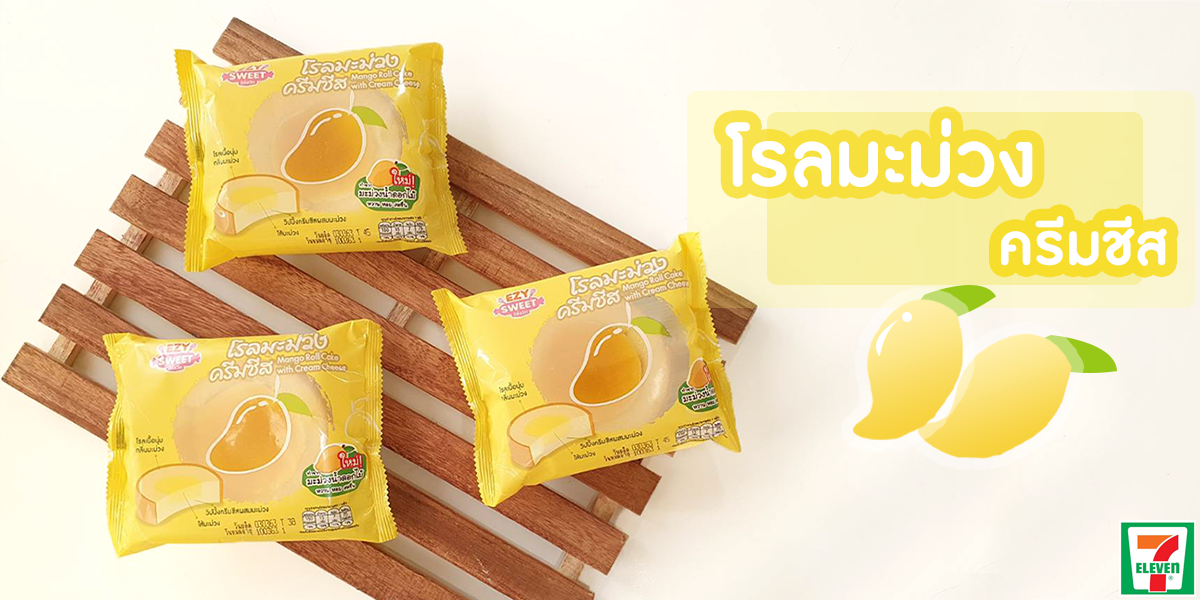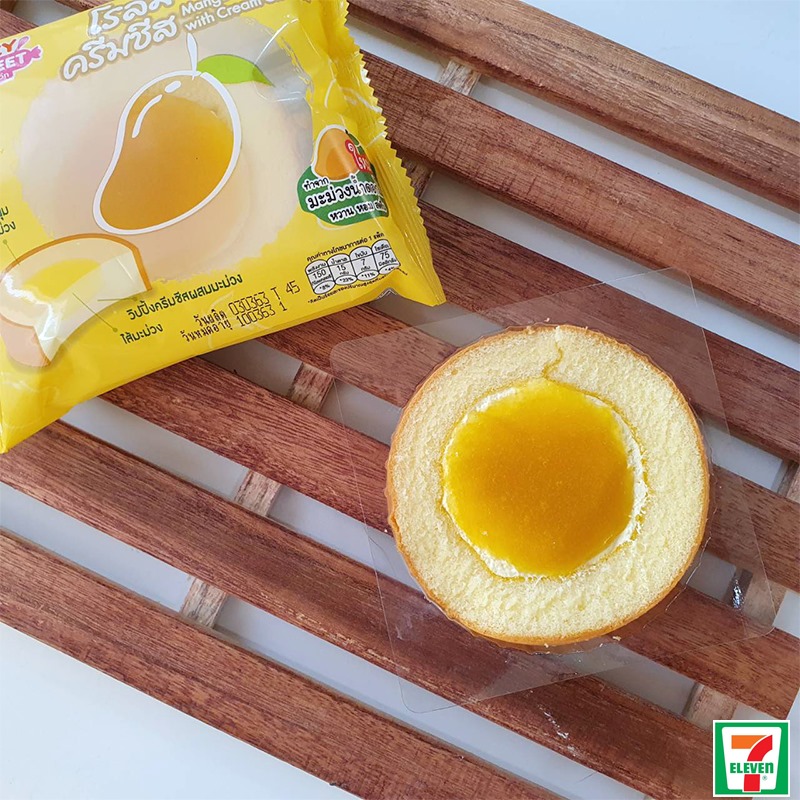 Mango Roll Cake With Cream Cheese 
Moving on, we have the Mango Roll Cake with Cream Cheese. It's a cake with cream cheese and mango jam right in the middle. Slice it into half and you'll be greeted with a thick gooey mango sauce. The cream cheese alongside the mango sauce complements well with the soft, fluffy cake.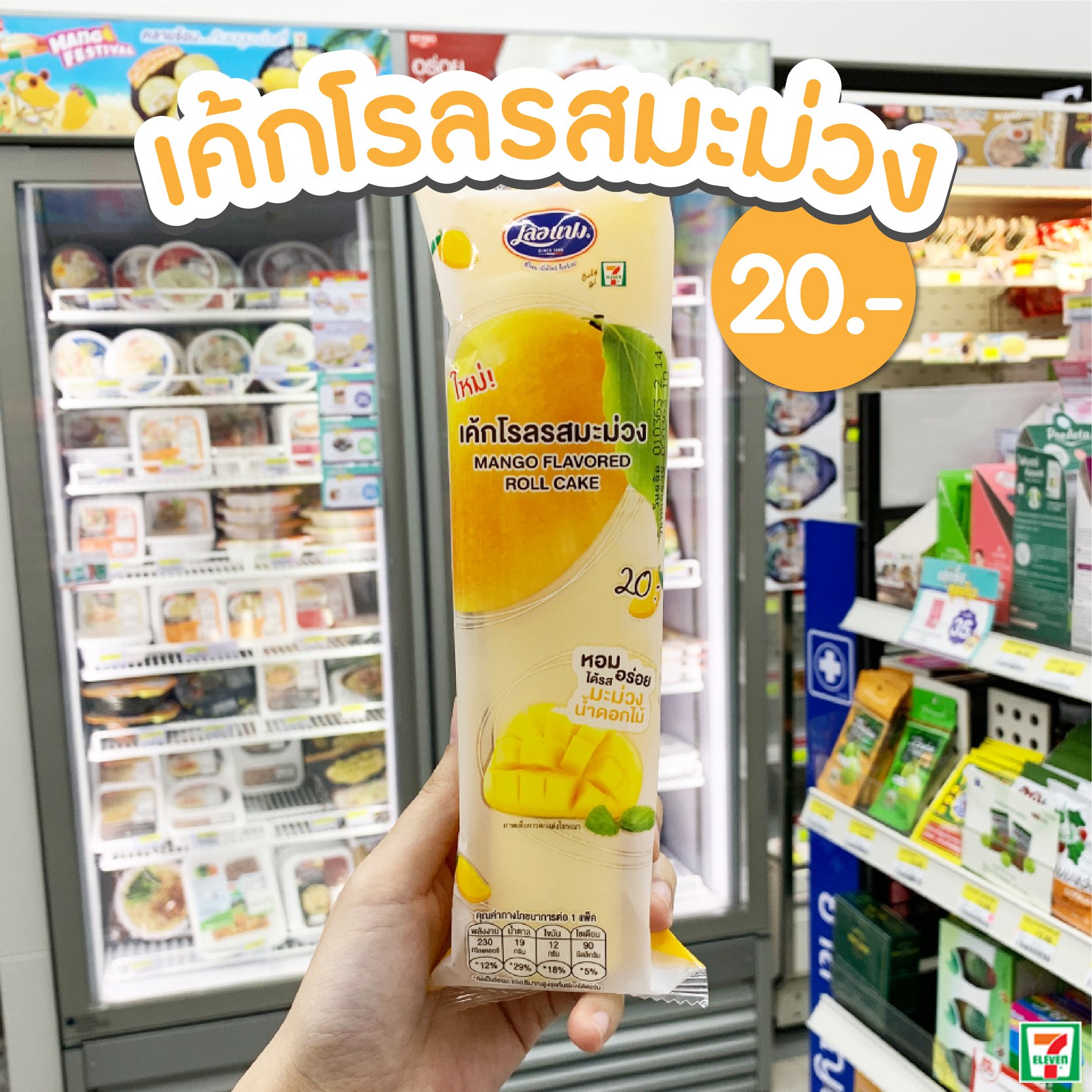 Mango Flavoured Roll Cake (THB 20)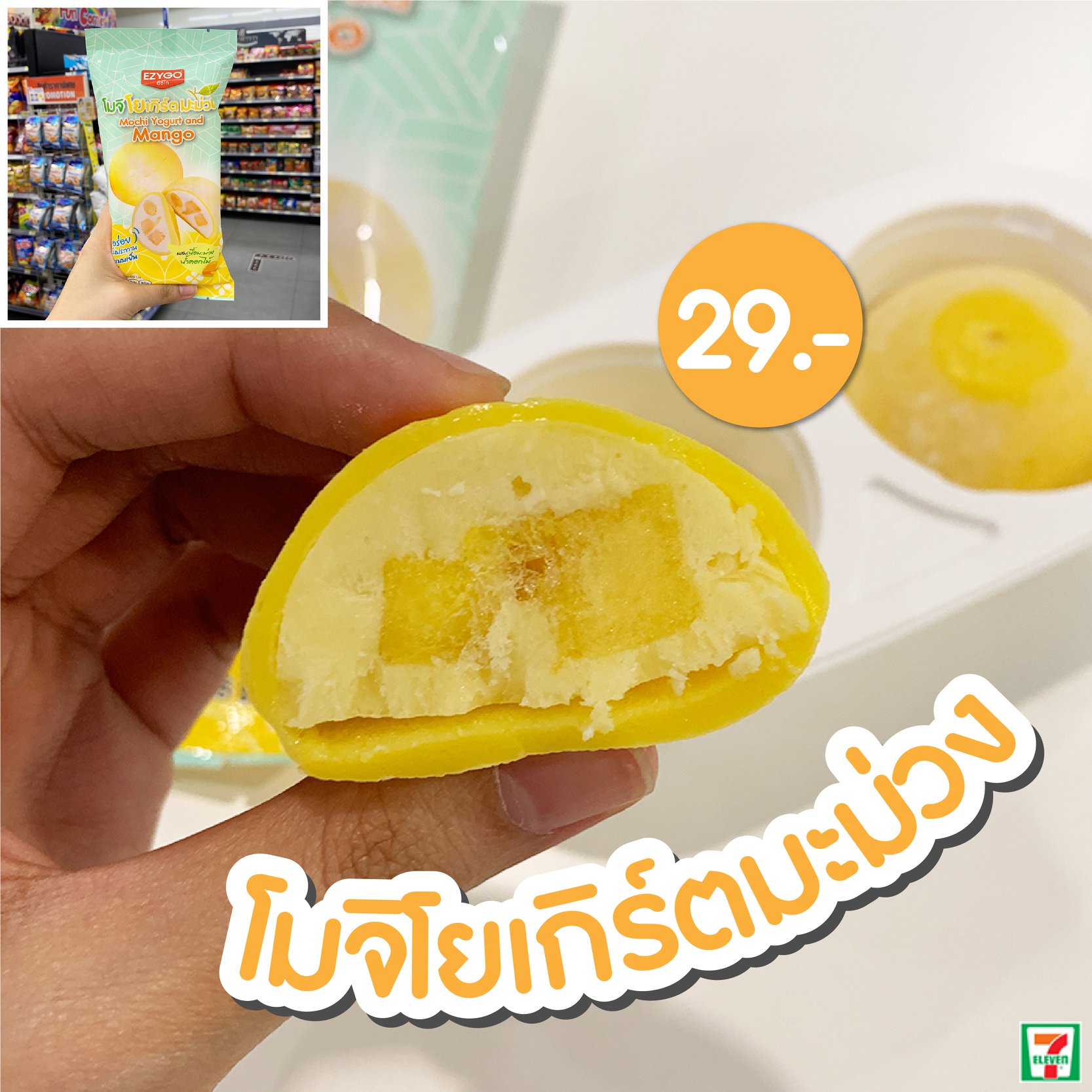 Mochi Yogurt With Mango (THB 29)
Mochi is literally everyone's favourite dessert option. Its soft texture makes it the perfect snack to pop into your mouth at any time of the day. Now imagine filling the mochi with yogurt and mango cubes, it definitely sounds even better right?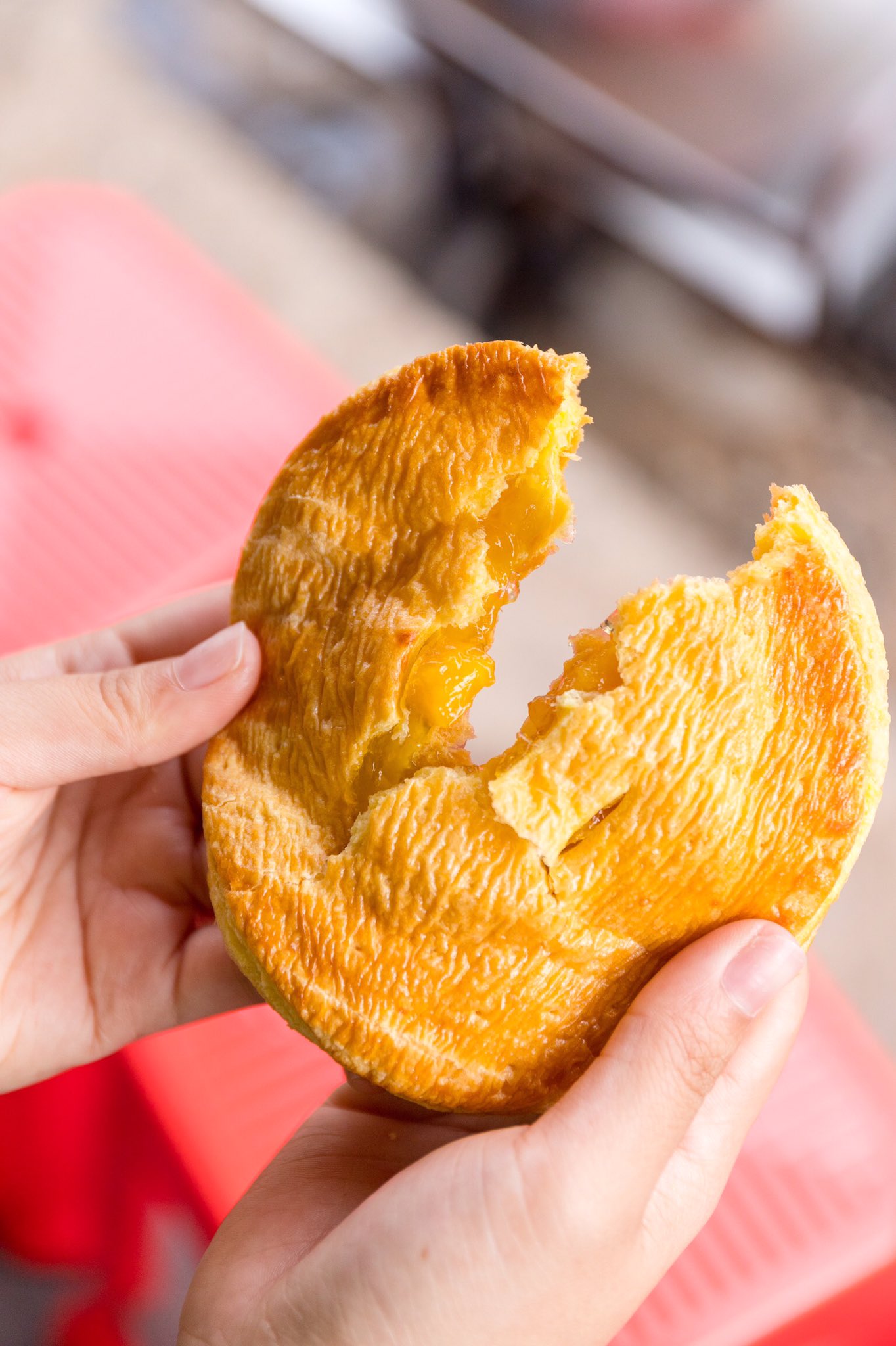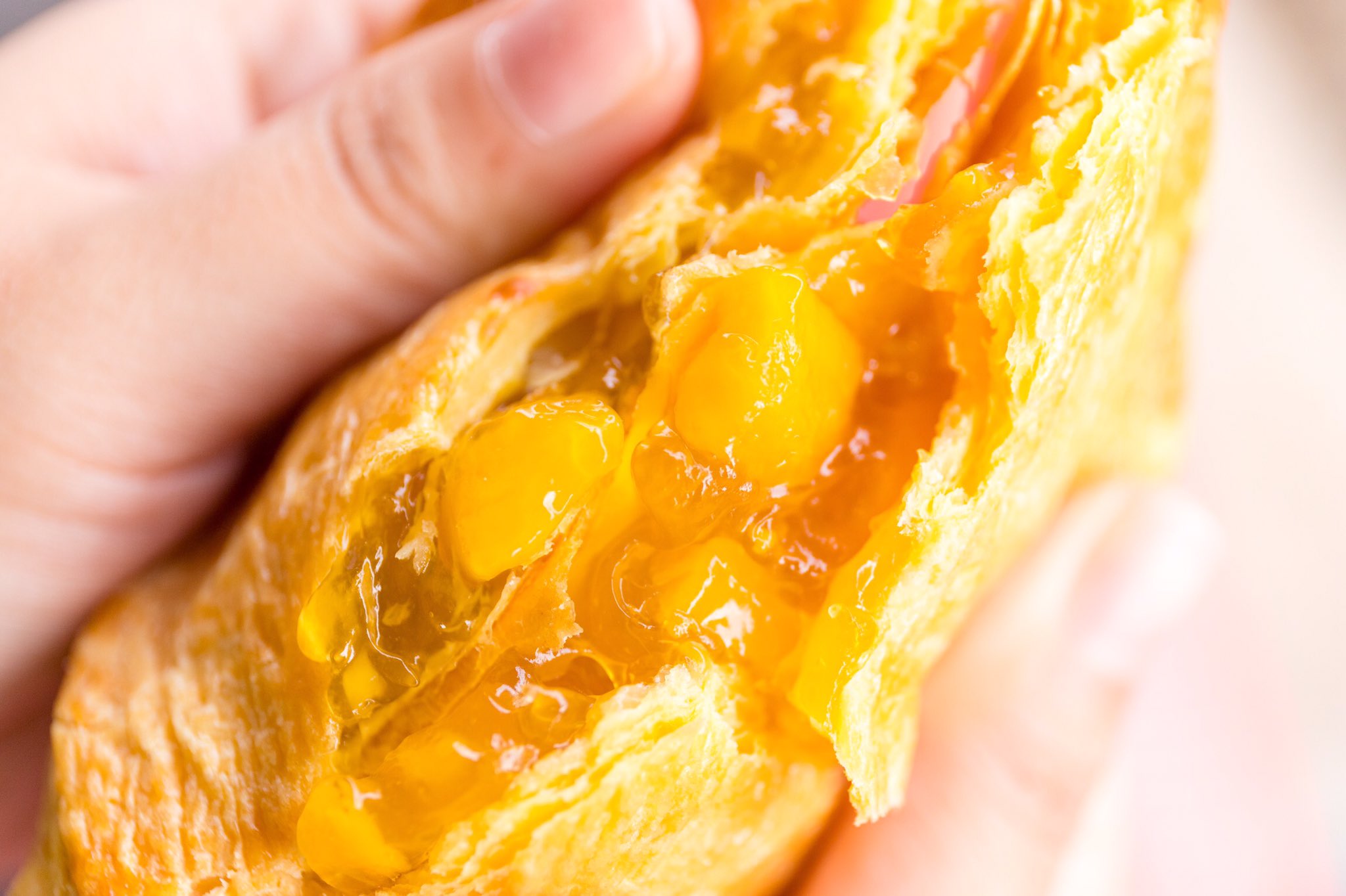 Mango Filled Pie (THB 25)
Ever heard of Mango Pie? Well, to be honest, it's our first time as well but novel things are always worth a shot. The Mango-filled pie has a crunchy pie crust with mango fillings. Did we mention the mango fillings feature cubes of mangoes? It sure is a rather odd combination but one thing's for sure; it sure is delicious.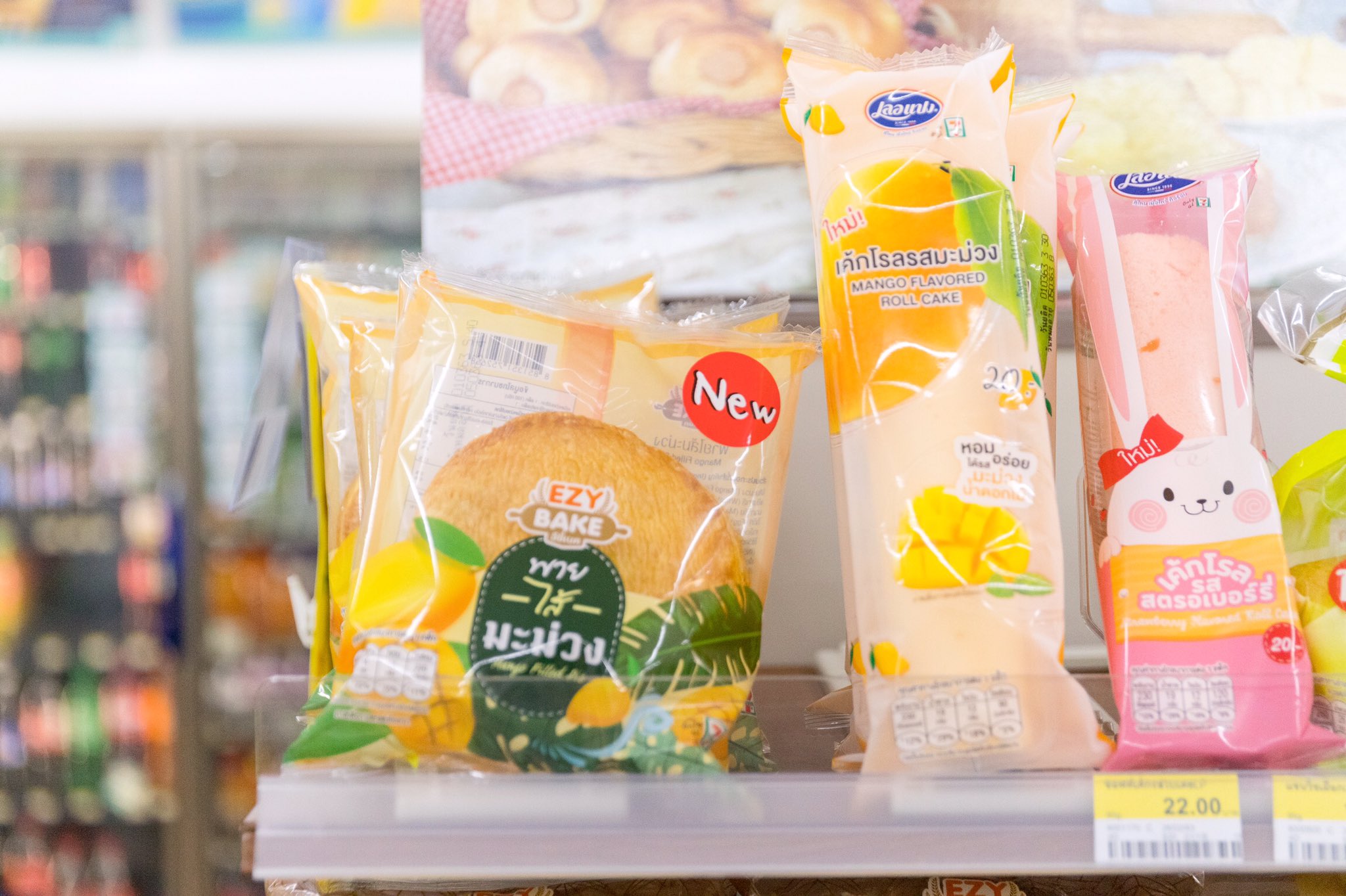 Mango Mania Takeover
Out of so many Mango items that are available, which one will you be trying out first? We'd say go for the Mochi but there's also no harm in trying out everything at one go! Bye for now as we're off to check off the list in the Mango Series.
Available at all 7-Eleven Thailand outlets
Check Out: Winnie The Pooh & Piglet, Chip & Dale Pinto Carrier Sets Are Now Available In 7-Eleven Thailand
—
We would like to invite you to join our New Private Community Group! Here you are free to ask questions, share your love for food, and explore the Bangkok community! We will also regularly post about casual promos and latest findings.
Click on the button below and hunt good food with us today!