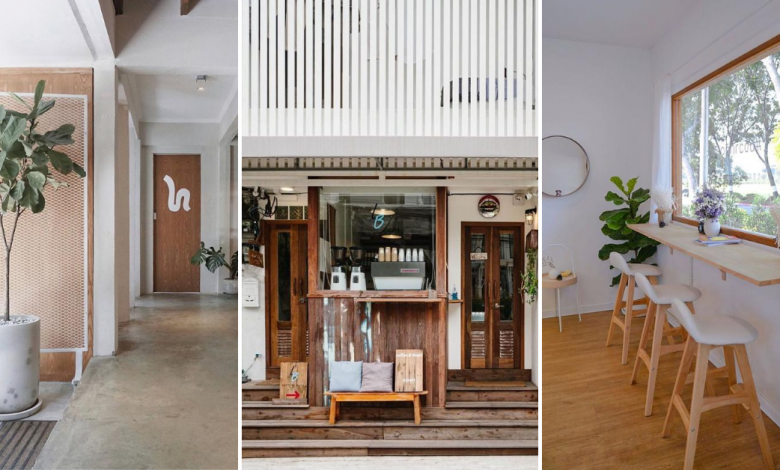 Greetings! Without a doubt, Thailand is constantly booming with one of a kind cafes in every corner. Naturally, we are back again with another fun cafe-hopping guide. This time around, we will be finding MUJI-liked cafes for the perfect weekend chill with your friends. Of course, these spots are Instagram-worthy, if you are planning to level up your feed. Let's get to it!
8 Stunning MUJI-Liked Cafes In Thailand
1. Lots.Sathon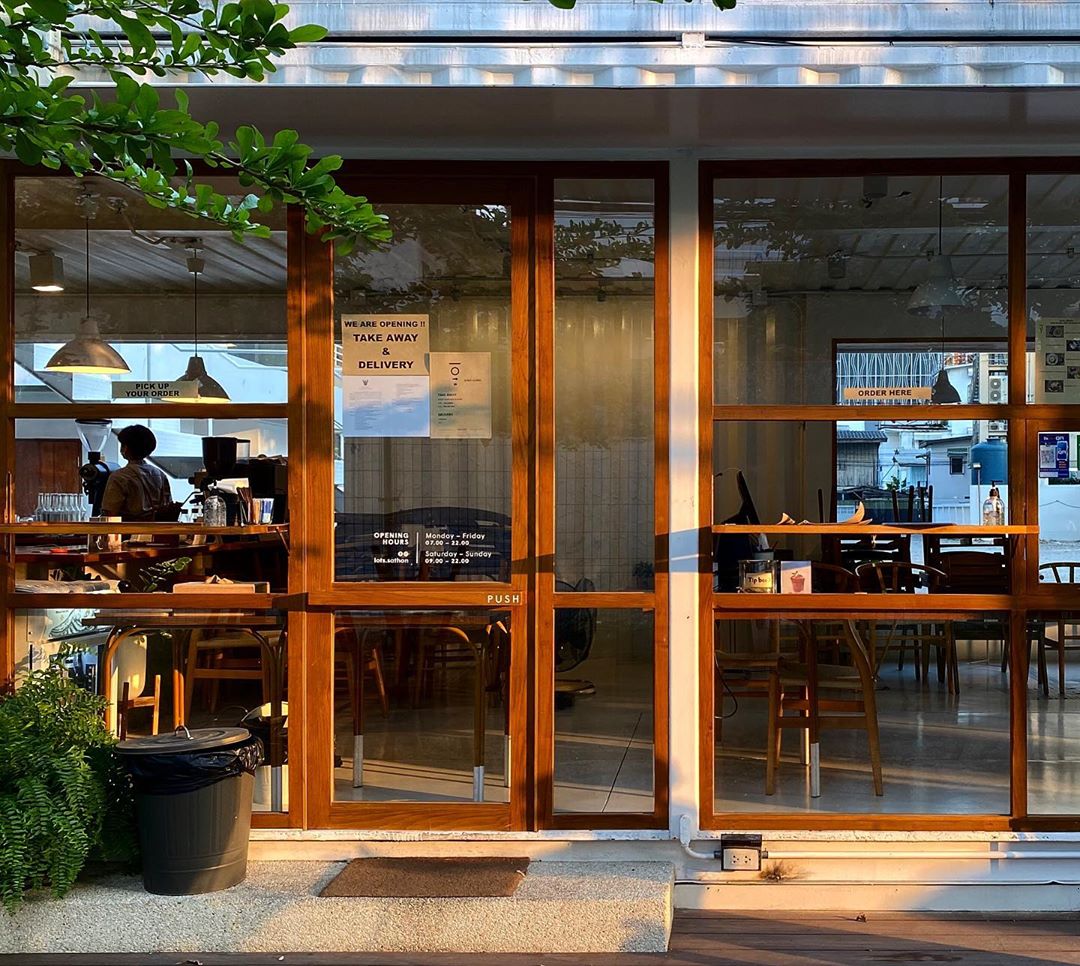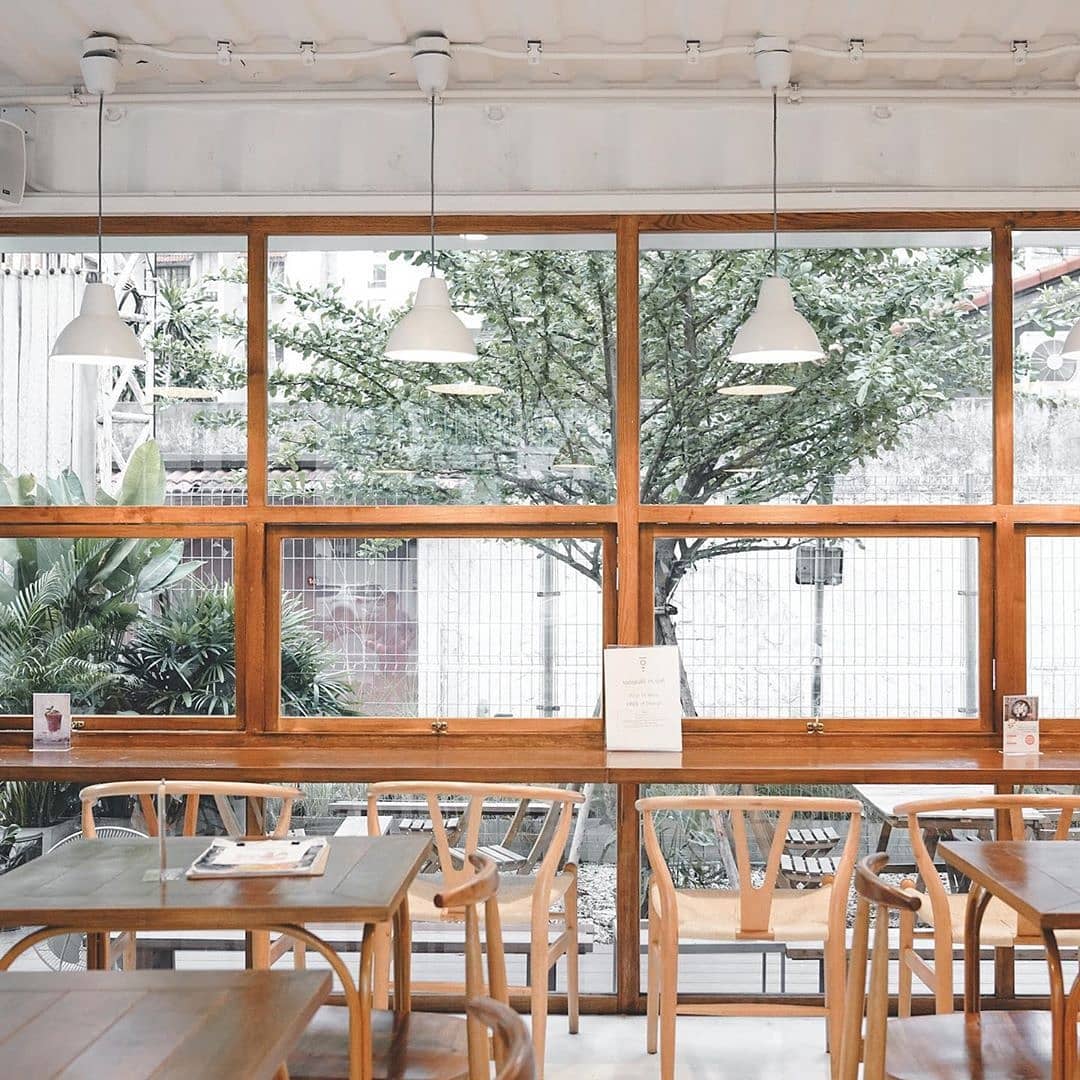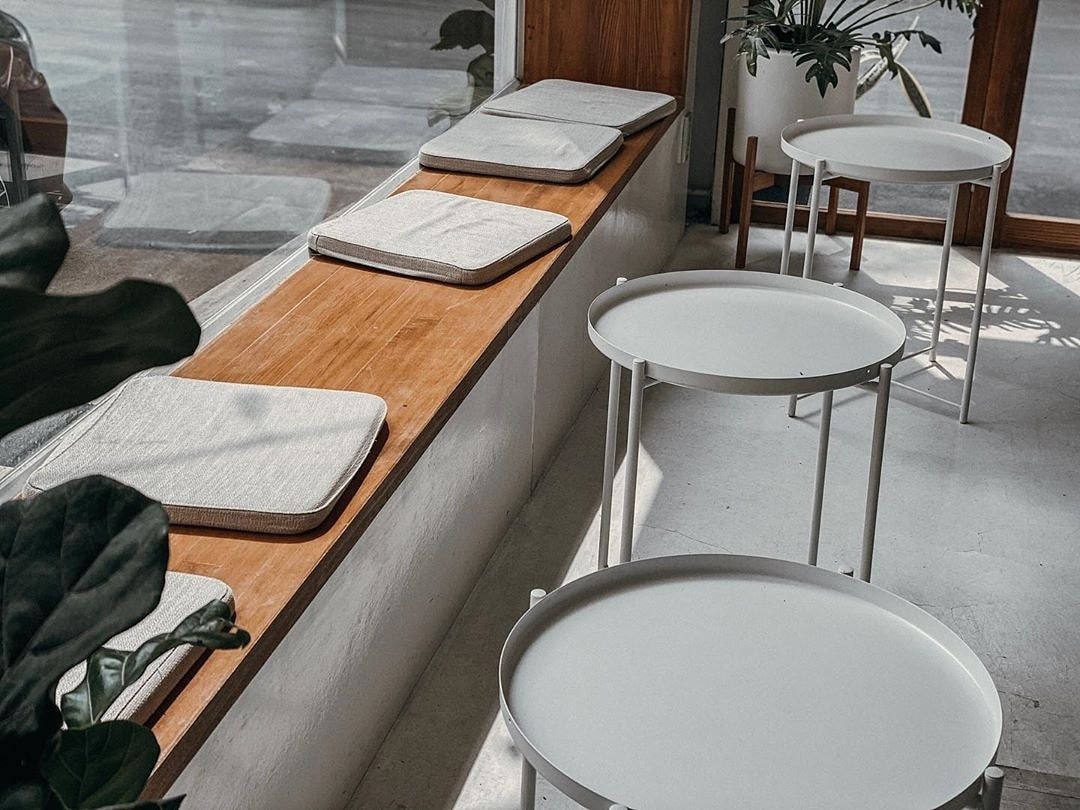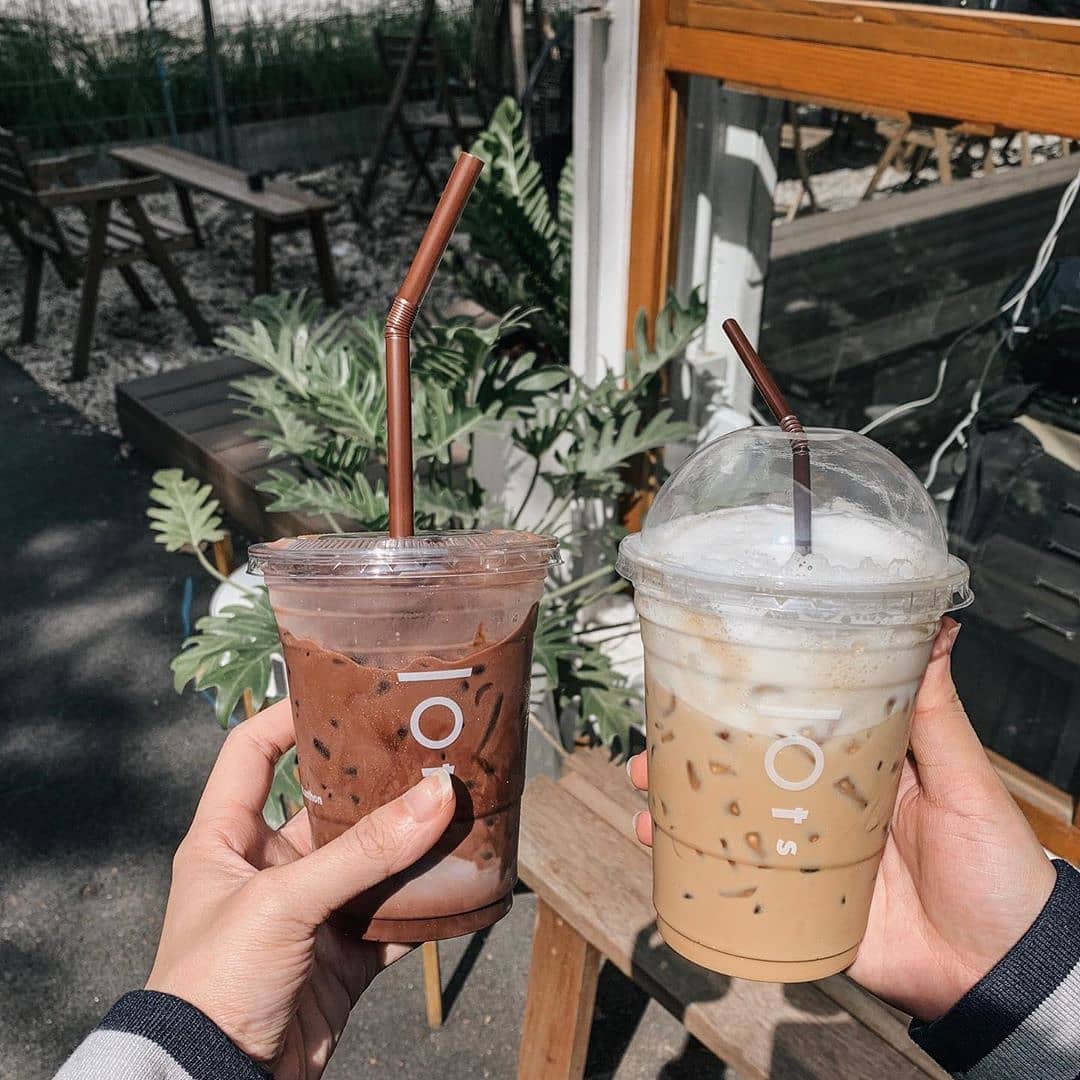 Check out the first stop! Located at Sathon, this spot is a must-visit for coffee addicts. Apart from coffee, the menu comprises of other handcrafted beverages and some Western fares. The minimal indoor seatings are well furnished with light wooden furniture. During the evening, grab a seat outside (or on the roof!) to enjoy Bangkok's warm weather.
Address: 43/1 Naradhiwas Rajanagarindra 7 Alley, Thung Maha Mek, Sathon, Bangkok 10120, Thailand
Operating Hours: Daily, Weekdays, 8:00 a.m. – 8:00 p.m., Weekends, 9:00 a.m. – 8:00 p.m.
2. Natang Cafe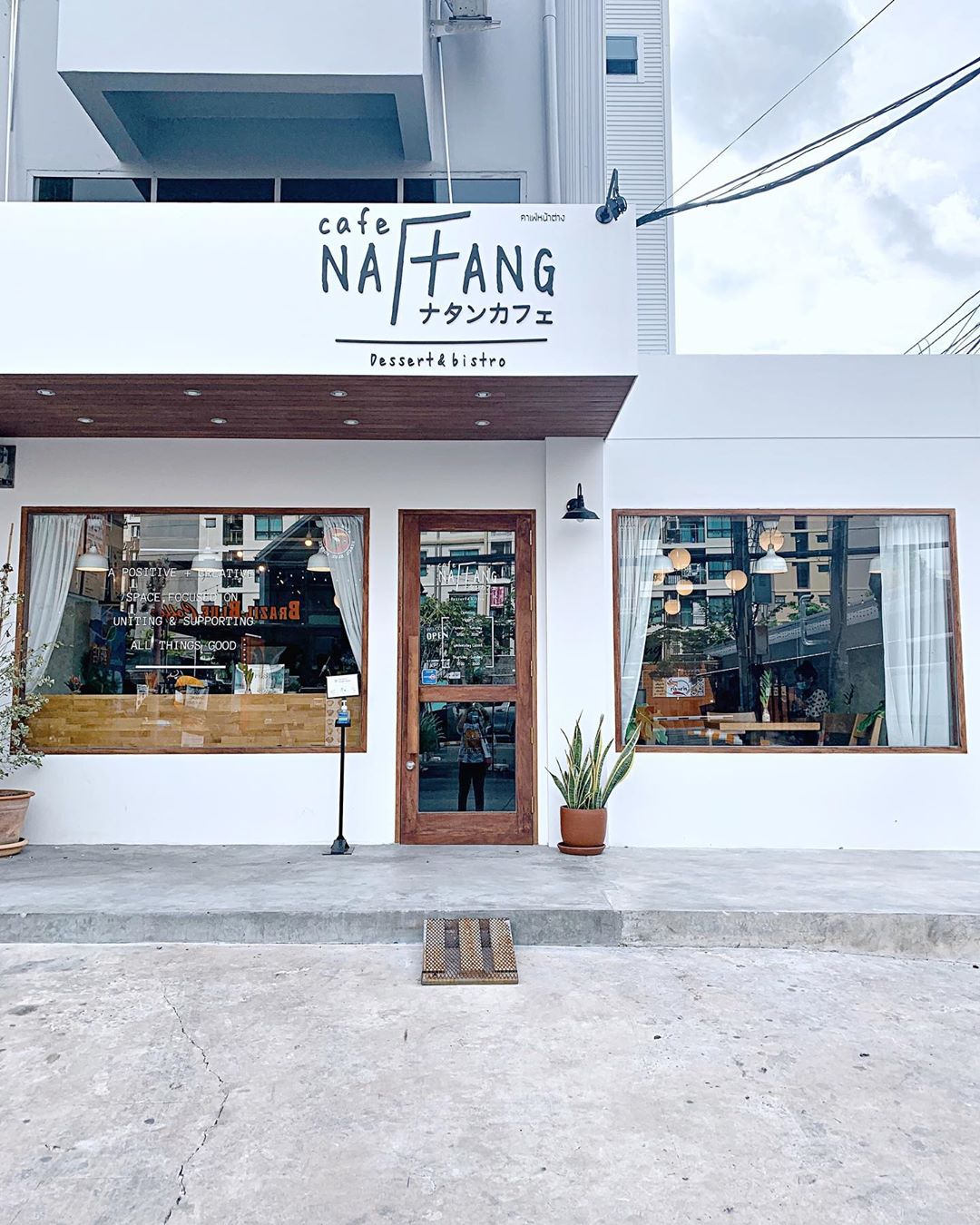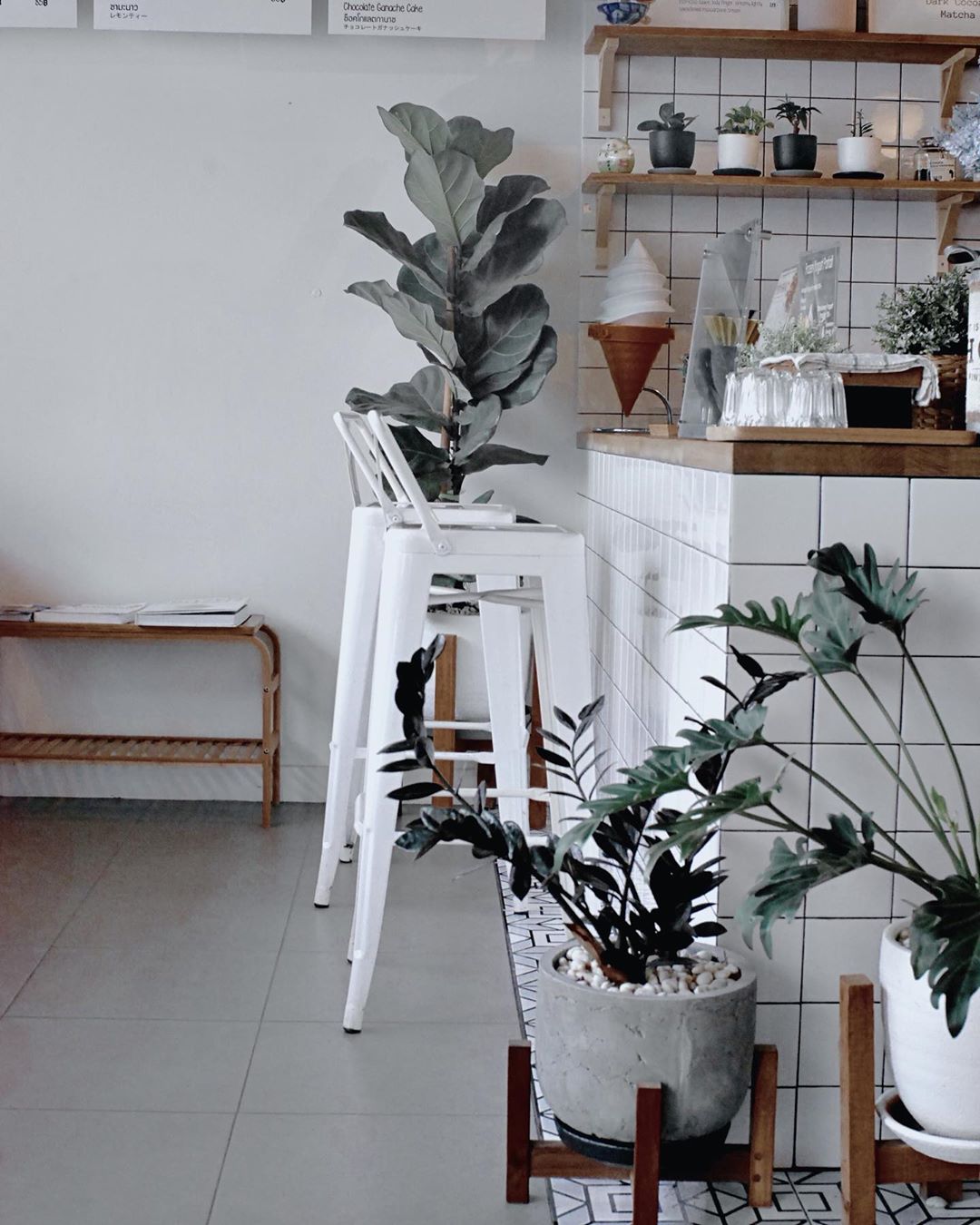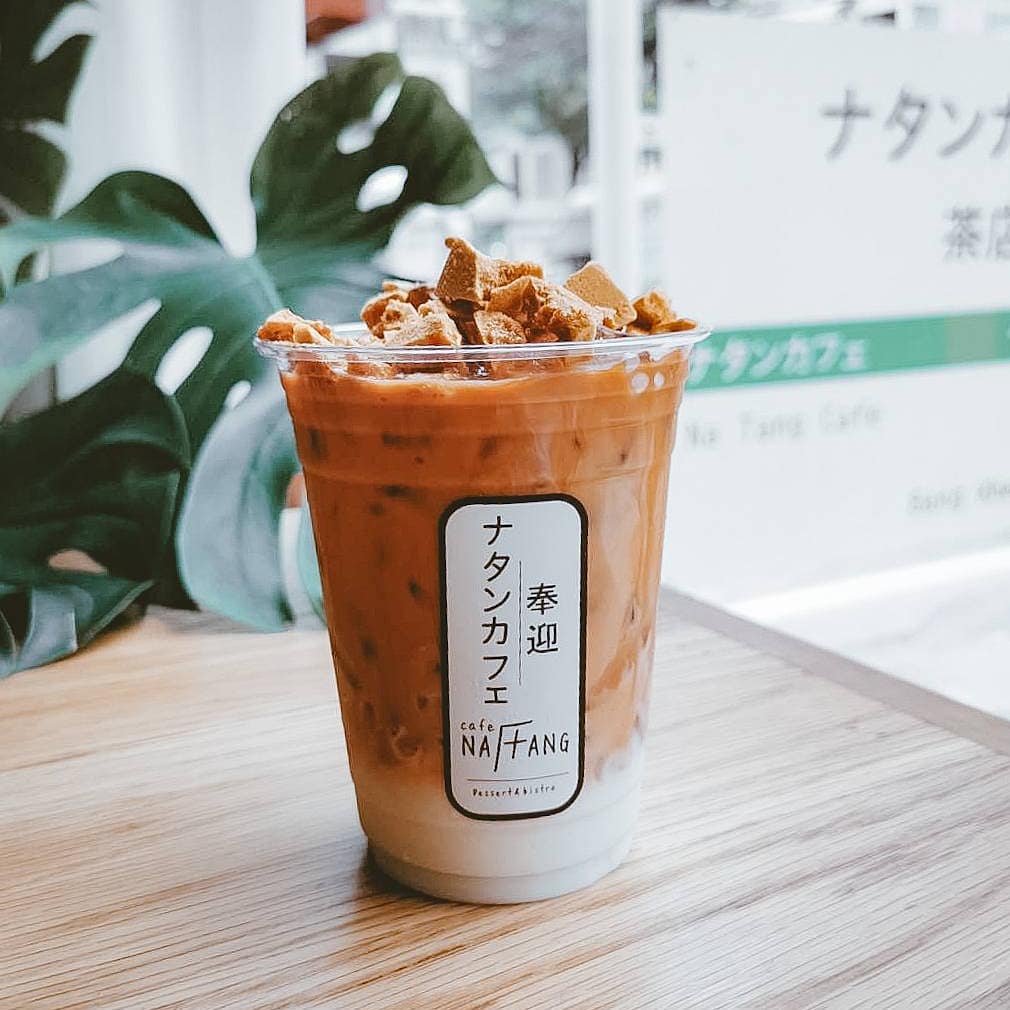 Next up, introducing Natang Cafe! The bar counter is definitely the center of attention. Nicely designed with interesting trinkets on the bar, it naturally becomes an Instagram-worthy spot. Don't miss out on trying ombre handcrafted beverages, snacks, and desserts right here! Oh, did we mention that the desserts available are equally Instagram-worthy, too?
Address: 1567/1 Soi Phahon Yothin 34, Sena Nikhom, Chatuchak, Bangkok 10900, Thailand
Operating Hours: Daily except for Wednesday, 10:00 a.m. – 10:00 p.m.
3. Tealily Cafe Ekkamai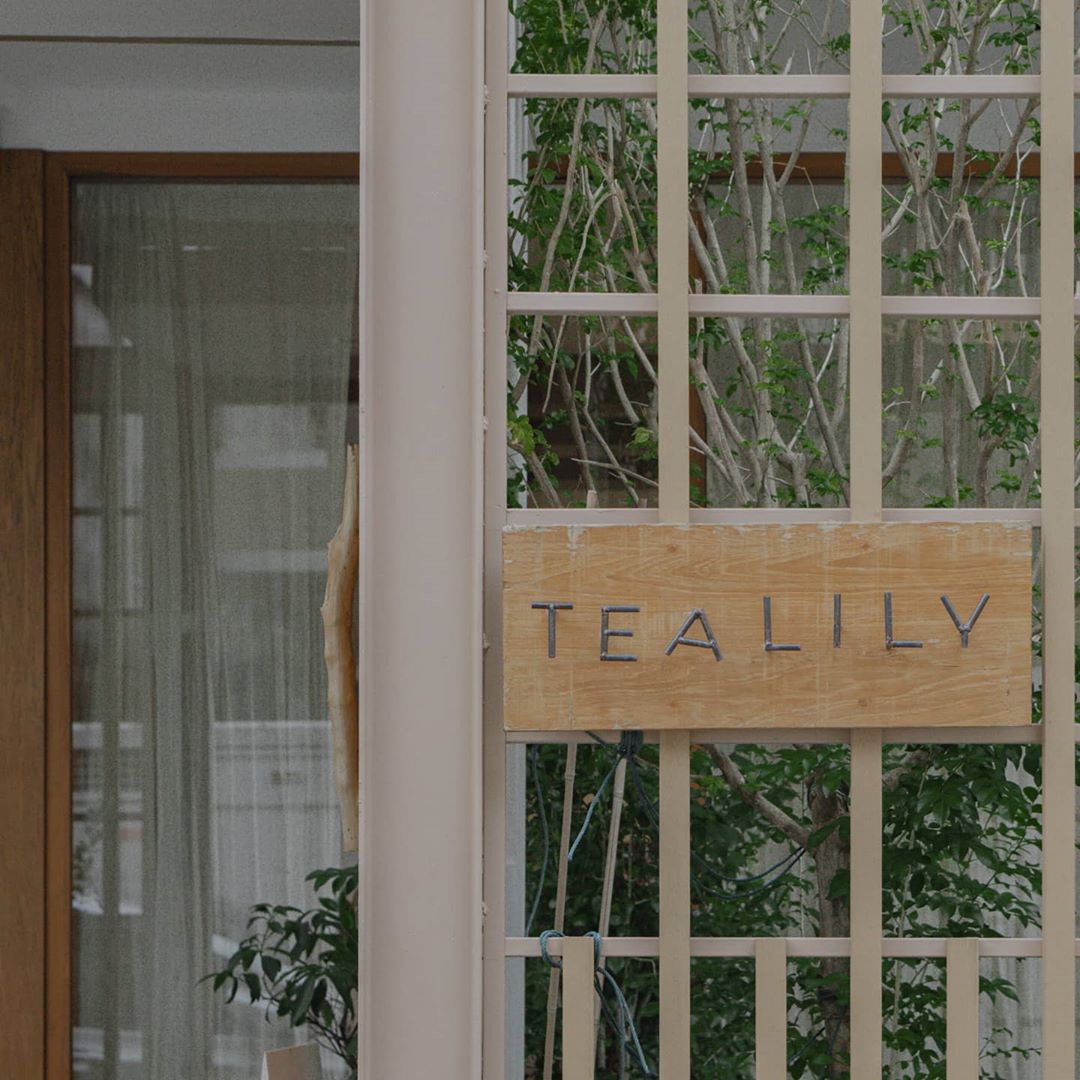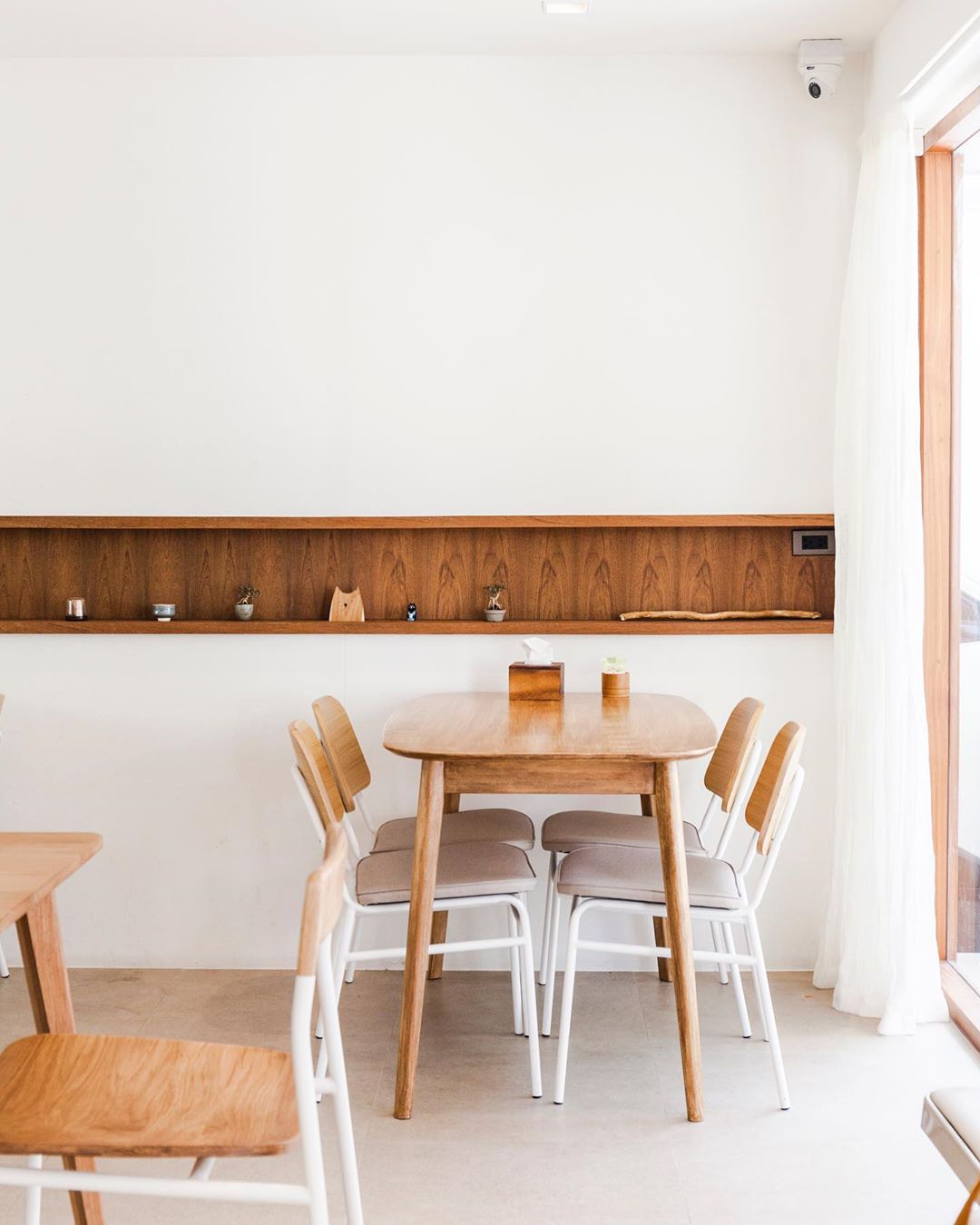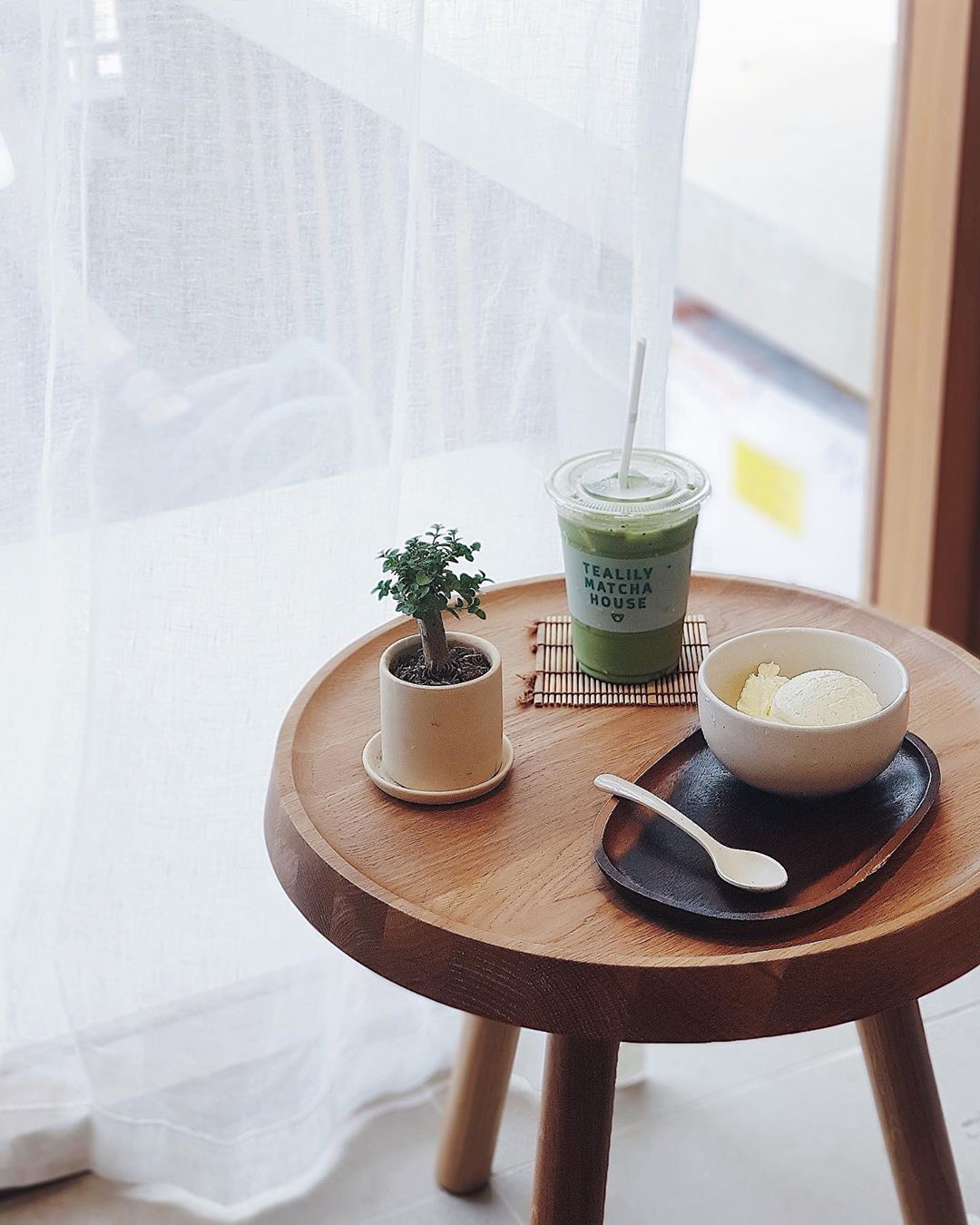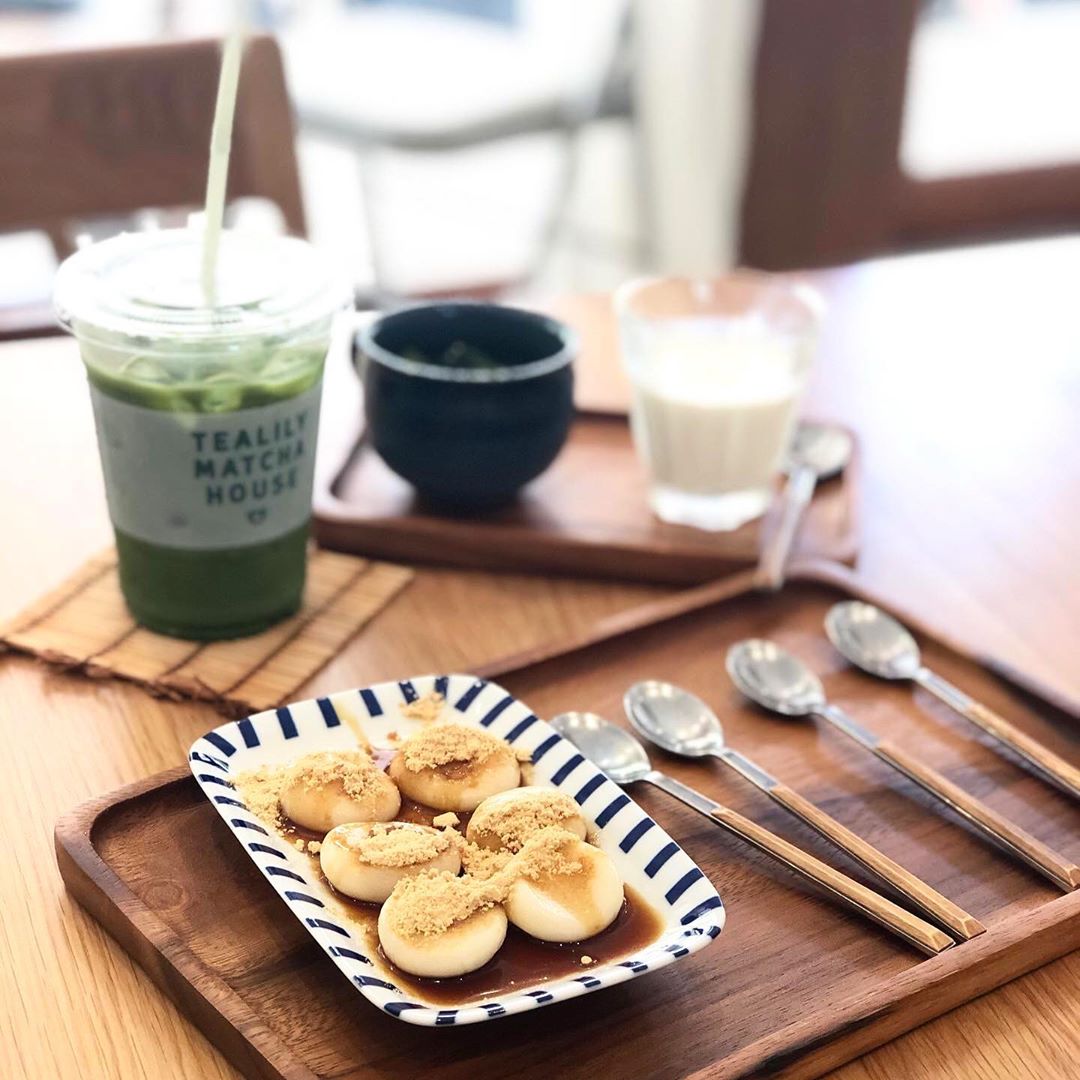 Rise up, matcha lovers! This is the spot to fulfill all your matcha dreams! Based in Watthana, Tealily Matcha House specialises in all things Japanese, especially matcha. Apart from house staple matcha beverages, check out different matcha desserts including stacked matcha cakes, and mochis. Team Matcha, it is time to make your way here!
Address: 15/25 สุขุมวิท 63 เอกมัย 12 หมู่บ้านสวนเจริญใจ คลองตัน, Watthana, Bangkok 10110, Thailand
Operating Hours: Daily except for Tuesday and Wednesday, 10:00 a.m. – 7:00 p.m.
4. Krung Gastro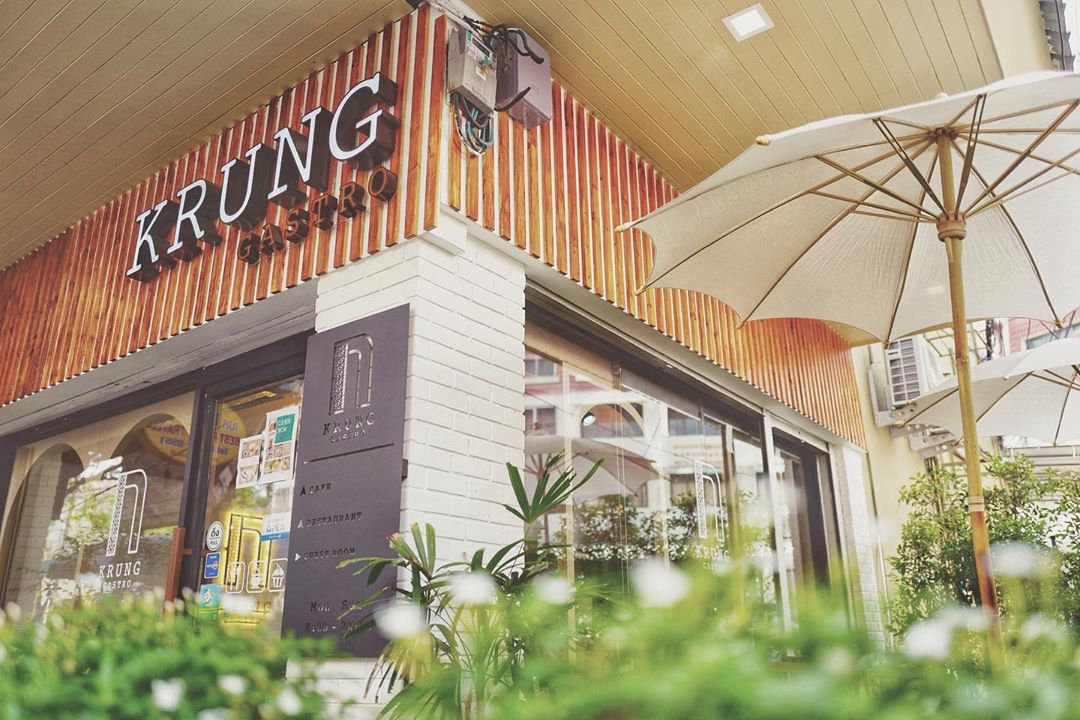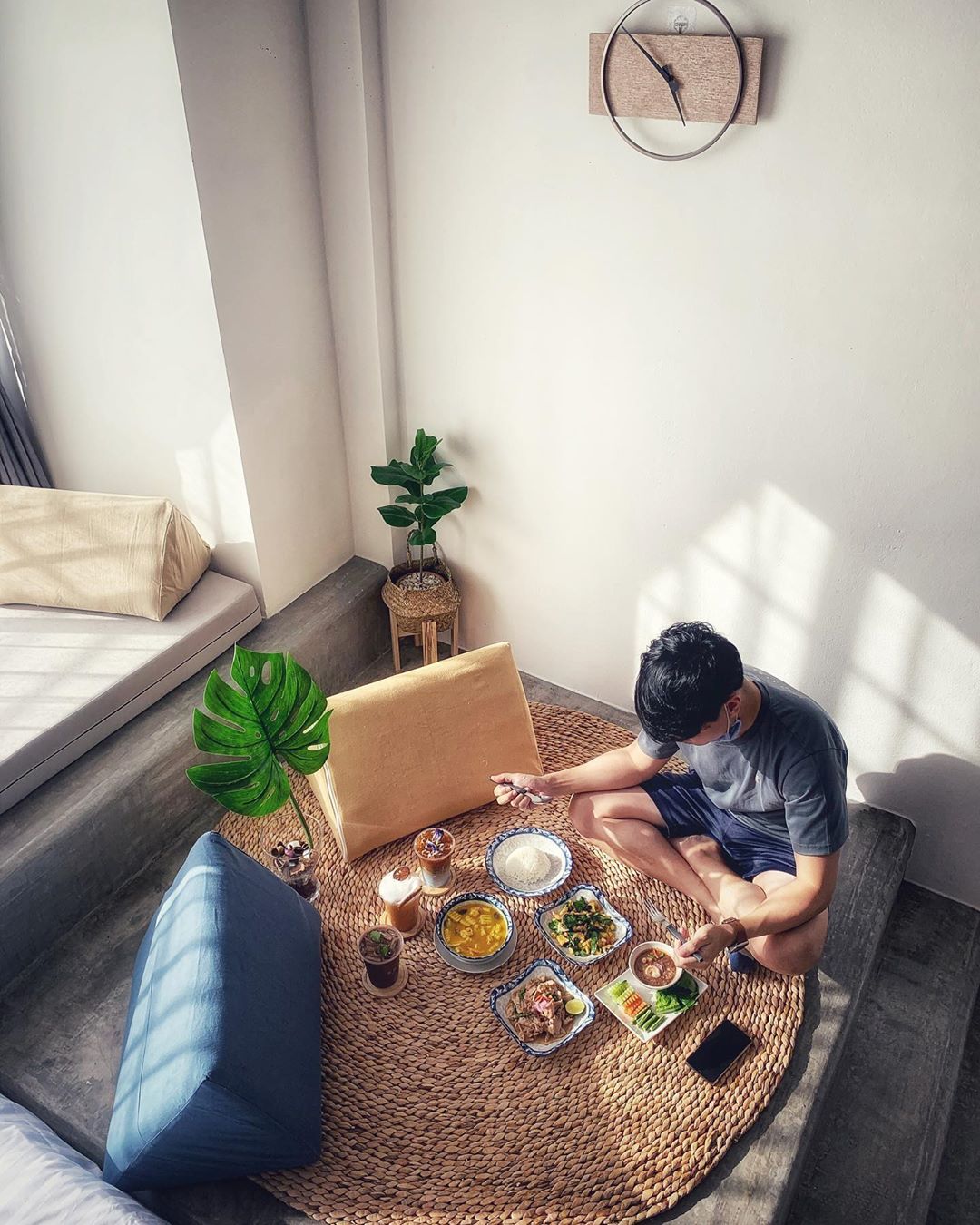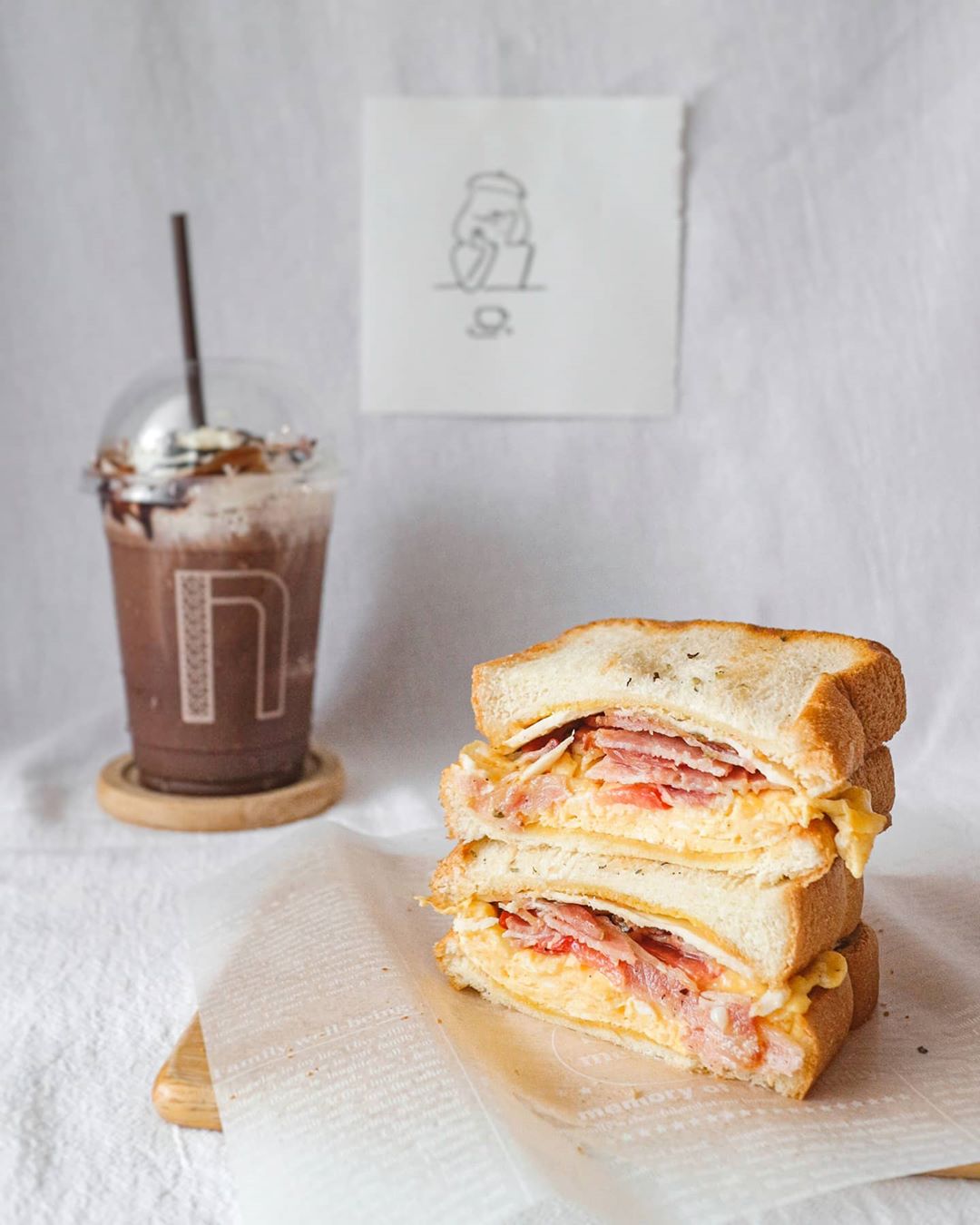 Here's another absolutely interesting spot. Unlike the usual cafe dishes, Krung Gastro stays true to its Thai roots by serving Southern Thai dishes. Be delighted by interesting choices such as curry with prawns, stir-fried pork with basil leaves, among others. Different from other locations listed here, Krung Gastro has light pops of colours for its interior.
Address: 2689, 6 Charoen Krung Rd, Bang Kho Laem, Bangkok 10120, Thailand
Operating Hours: Daily, 7:30 a.m. – 8:00 p.m.
5. Sage Cafe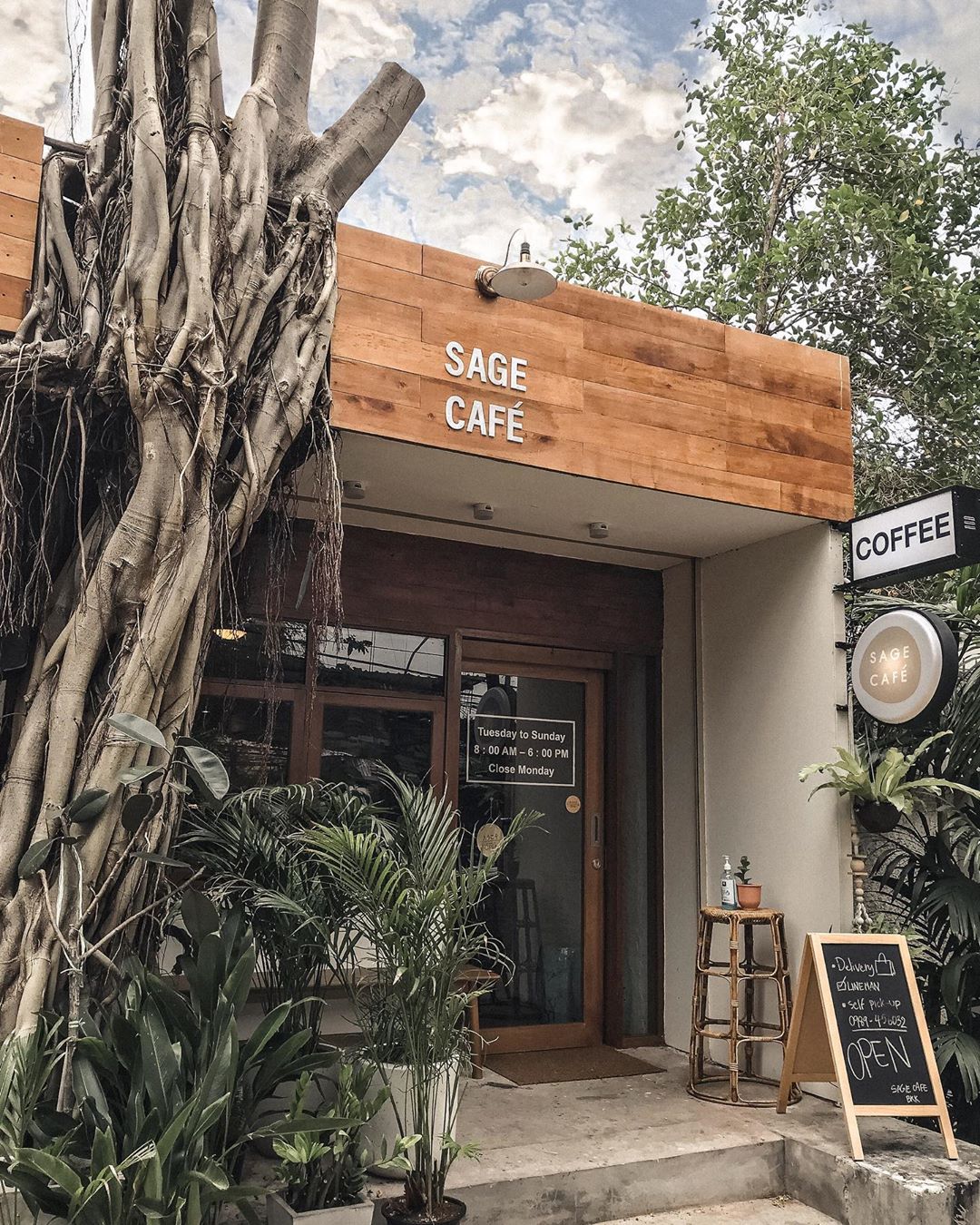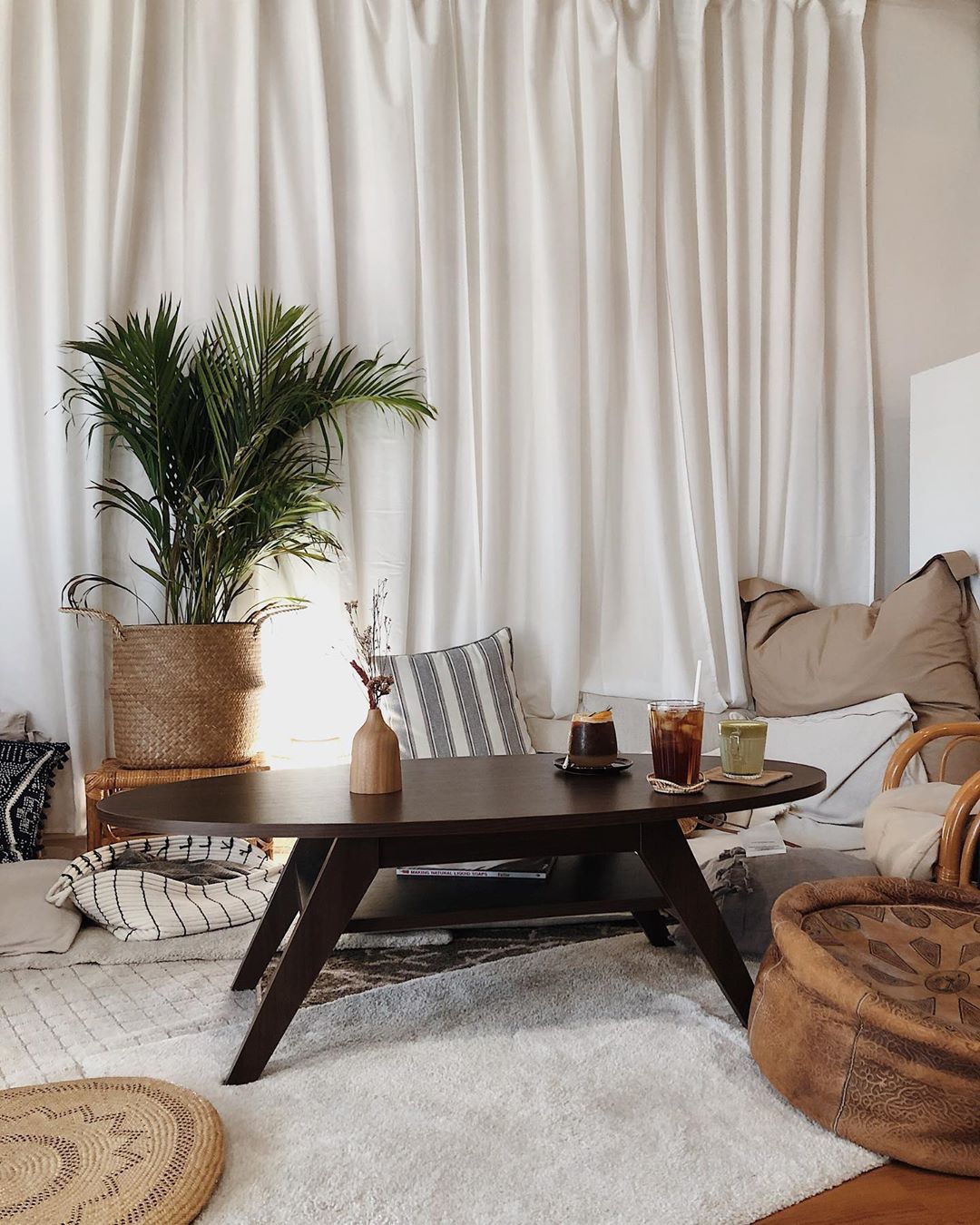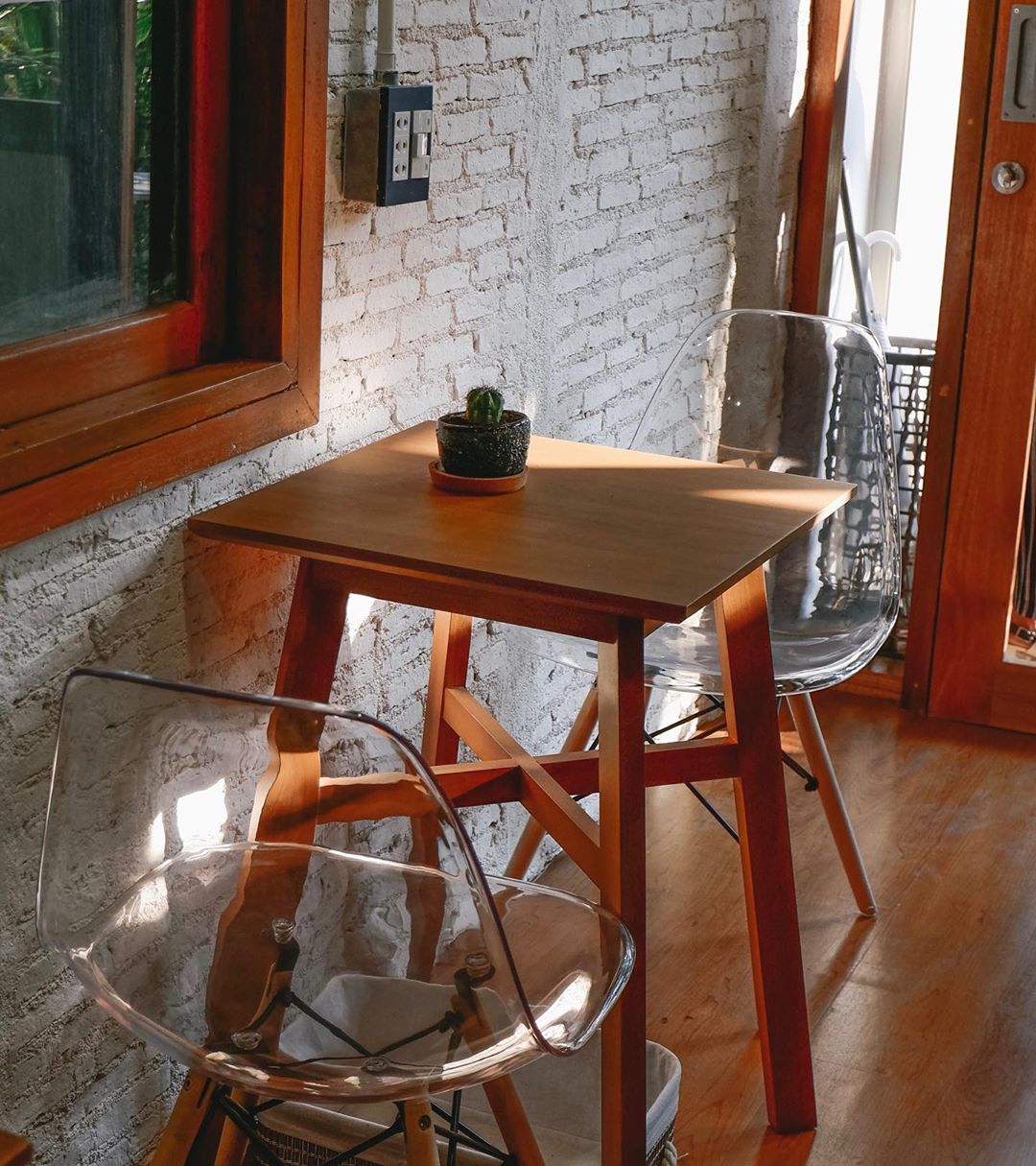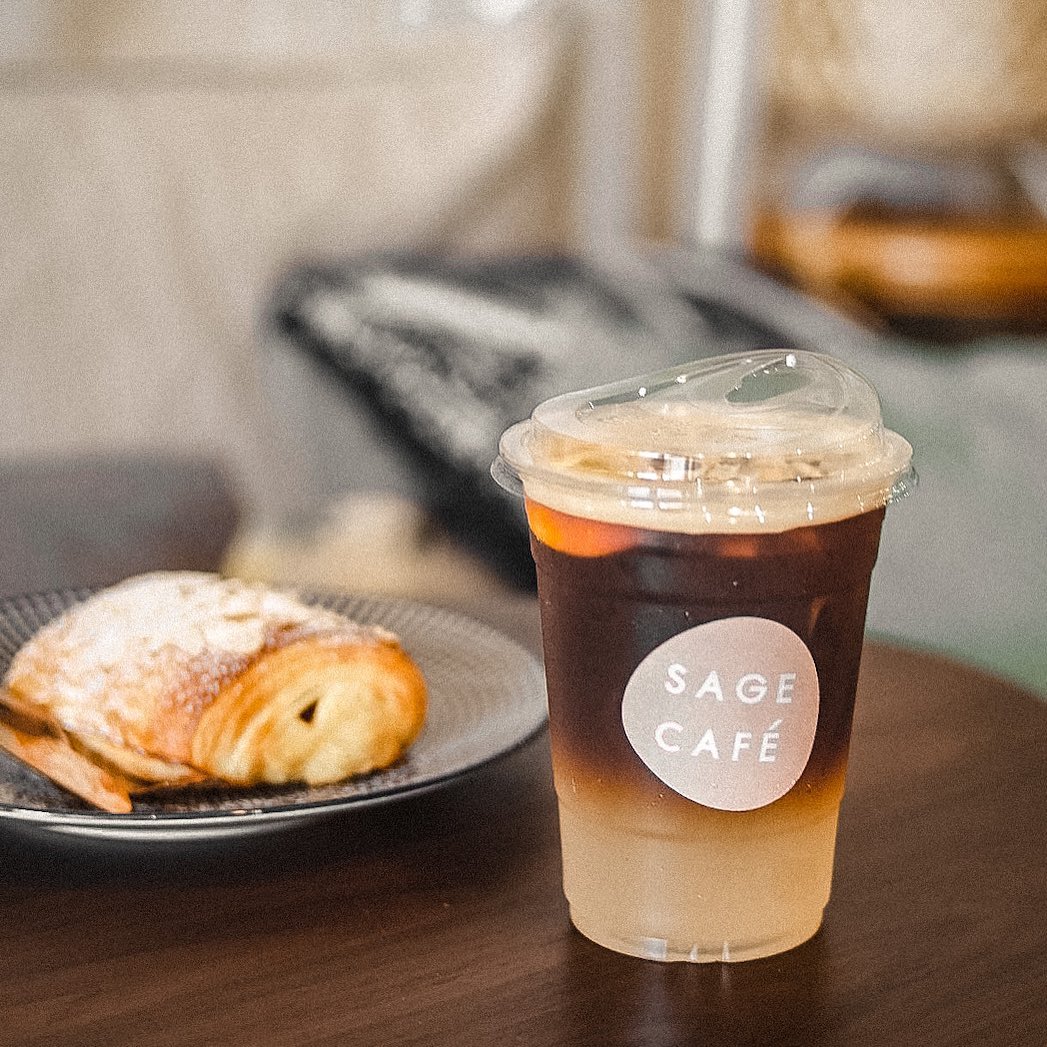 Hands down, there are so many things to love about Sage Cafe's exterior. Matching its surroundings, it is truly a picture-perfect spot. Are you looking for some pastries? Well, look no further. This humble cafe bakes different types of pastries but specialises in croissants. Find butter croissant, almond croissant, and ham and cheese croissant. Order yourself a coffee, and your day is complete!
Address: 17 Seri Villa 2 Alley, บางบอน Prawet, Bangkok 10250, Thailand
Operating Hours: Daily except for Monday, 8:00 a.m. – 6:00 p.m.
6. Jut Son Rayn Cafe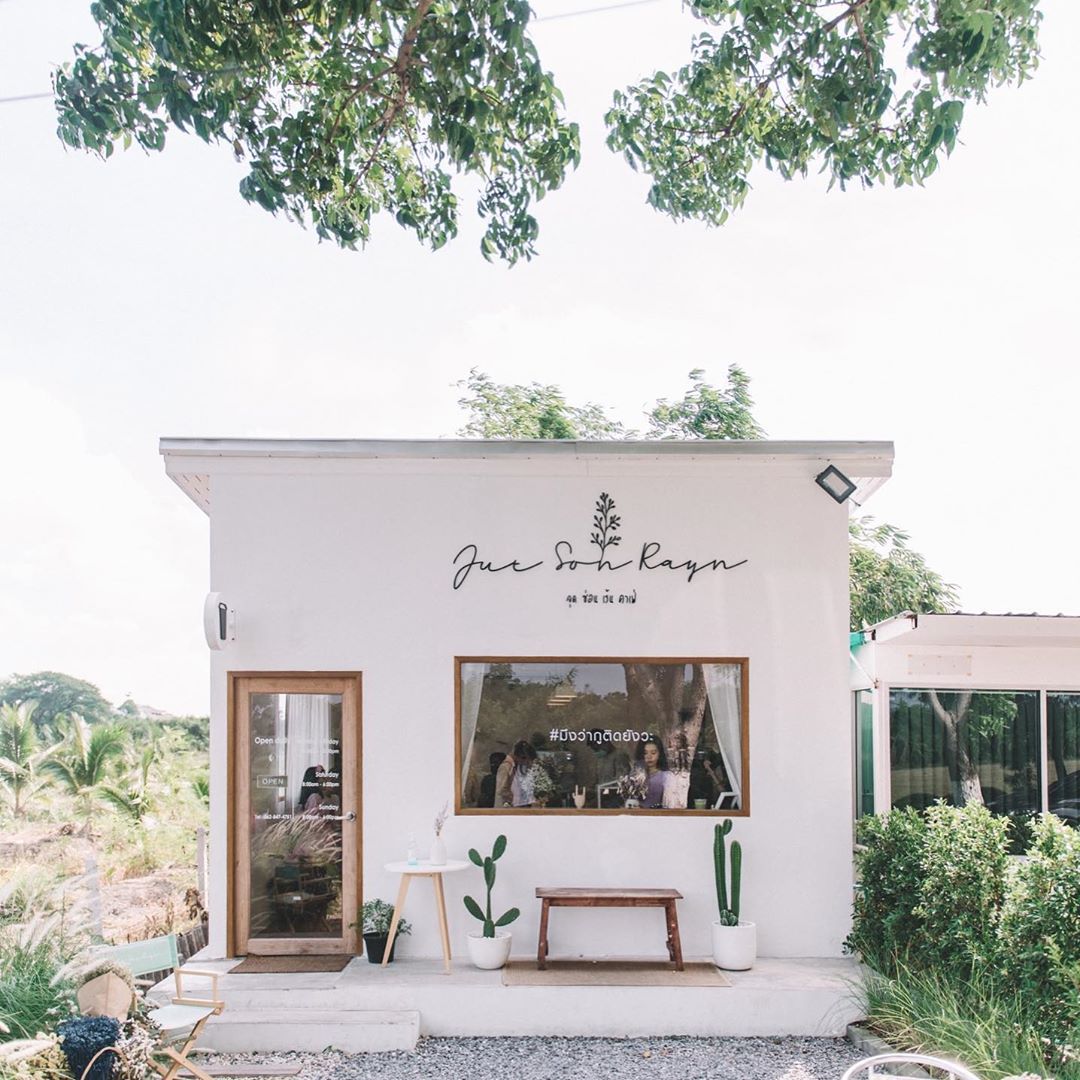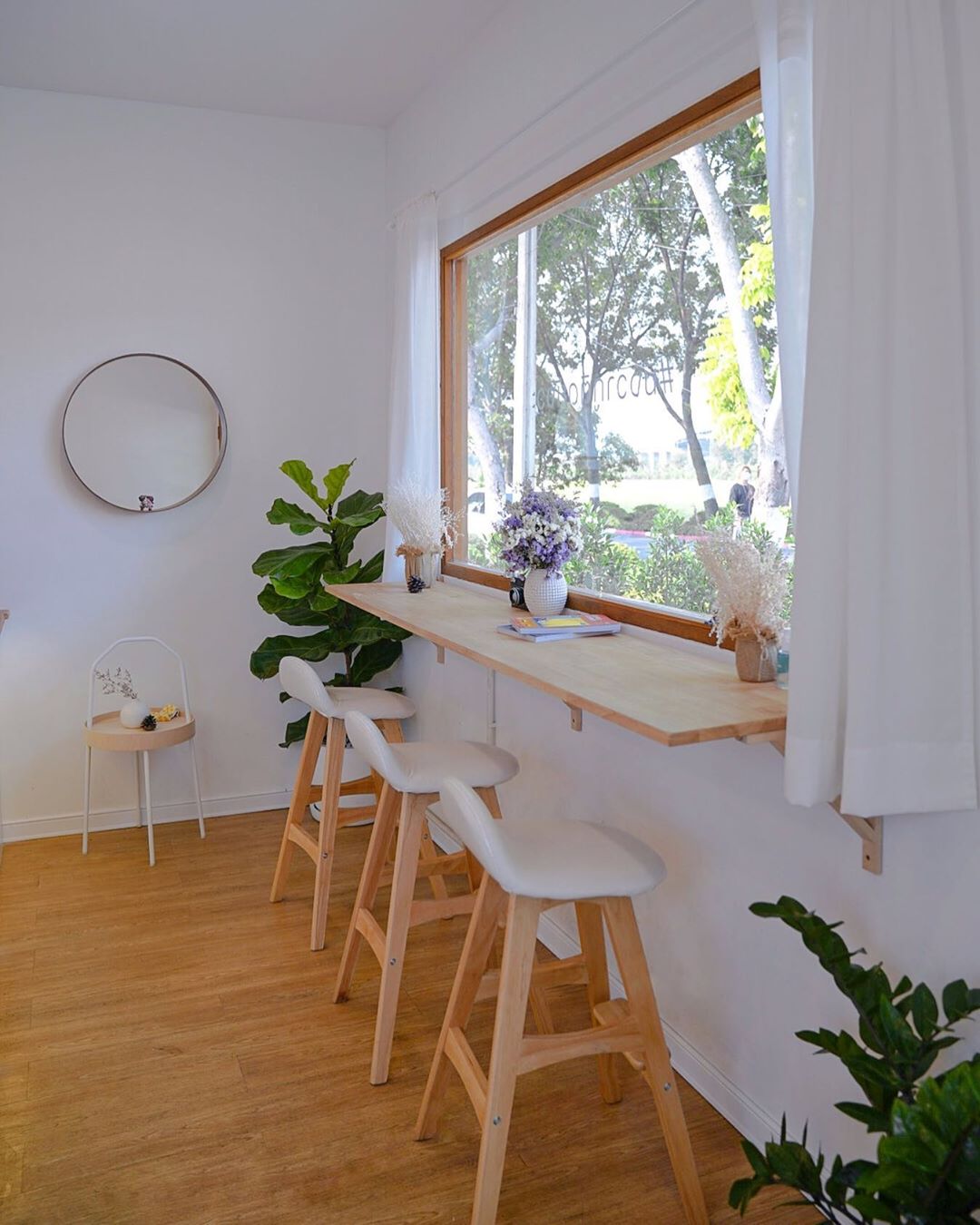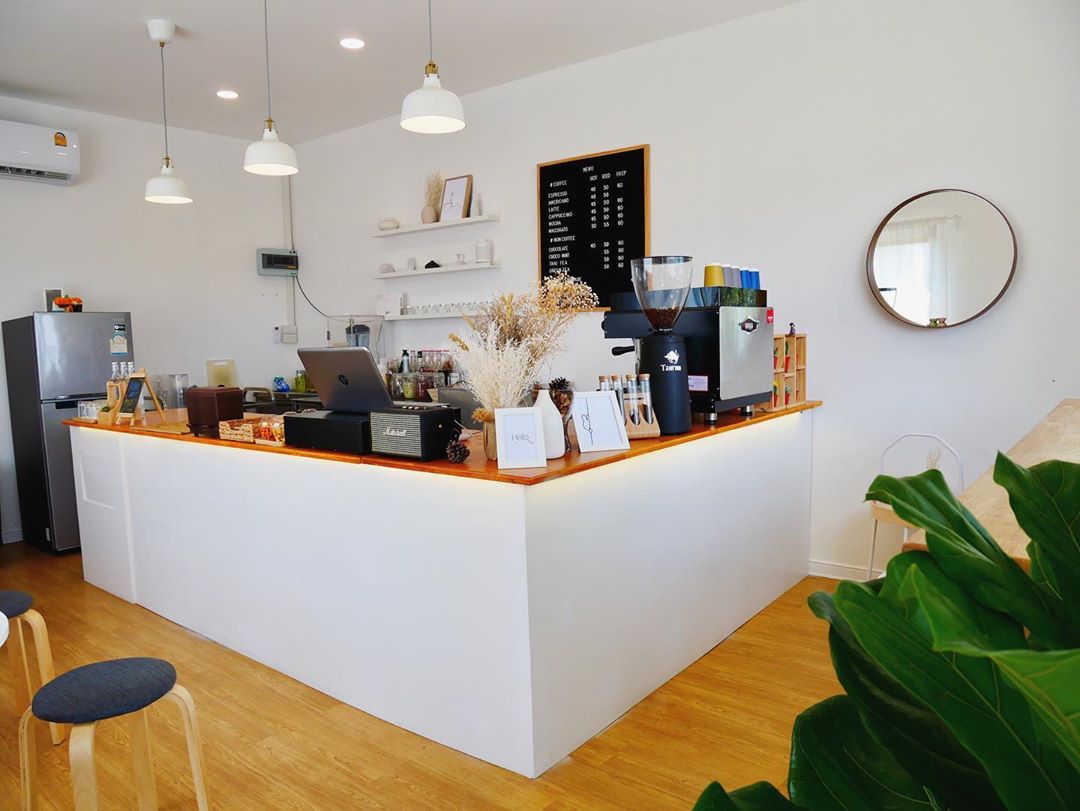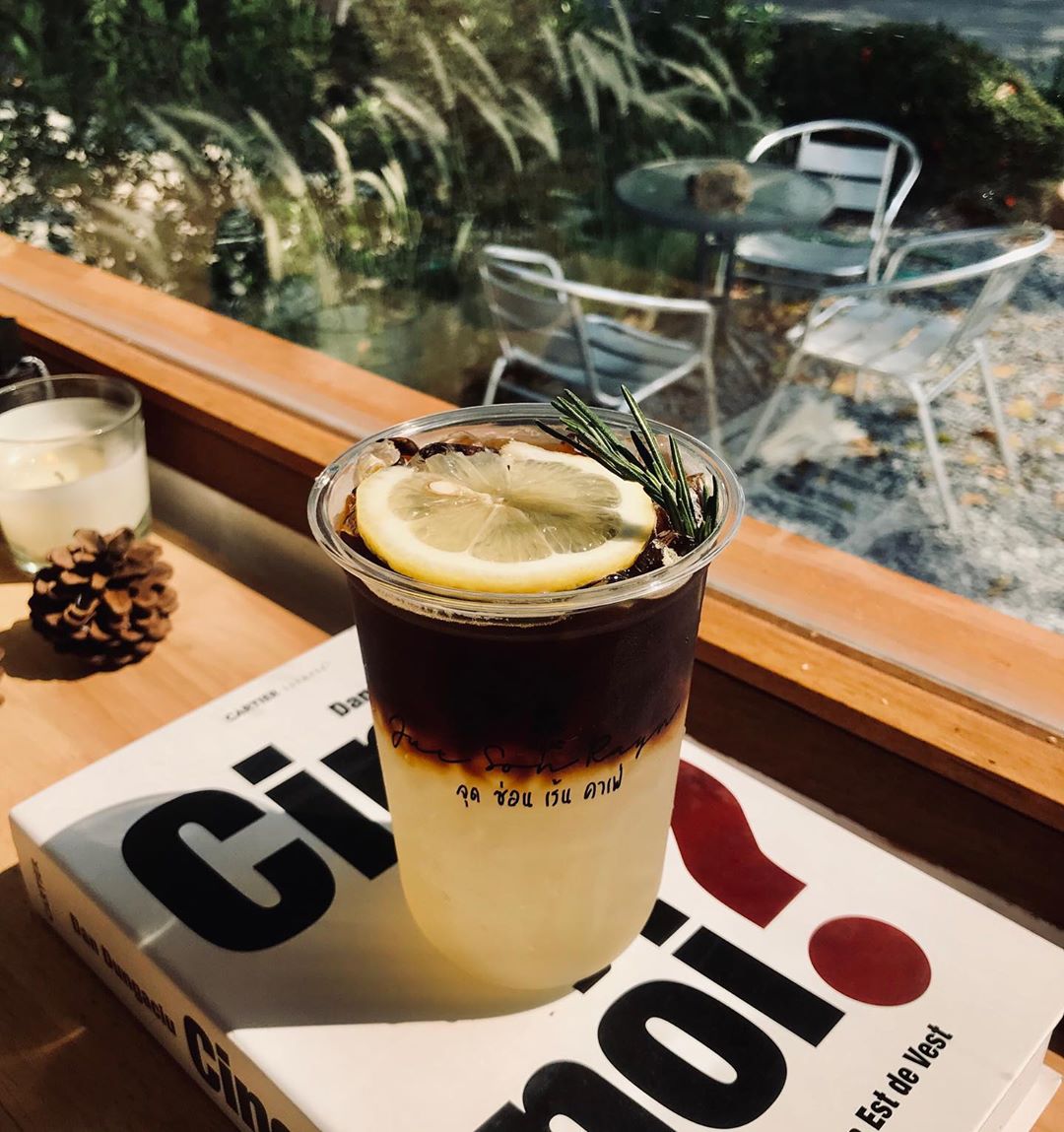 Nothing is cuter than a rectangle wooden window. Jut Son Rayn Cafe is almost comic-like with its rectangle structure. This minimal spot offers a mixture of white walls and wooden furniture. Despite its simple interior, it appears to be very well-curated with perfect tones. Here, sip on handcrafted coffee, and be in tune with the natural surroundings.
Address: Phutthamonthon Sai 3 Soi 17, Thawi Watthana, Bangkok 10170, Thailand
Operating Hours: Daily, 8:00 a.m. – 5:00 p.m.
7. h______dining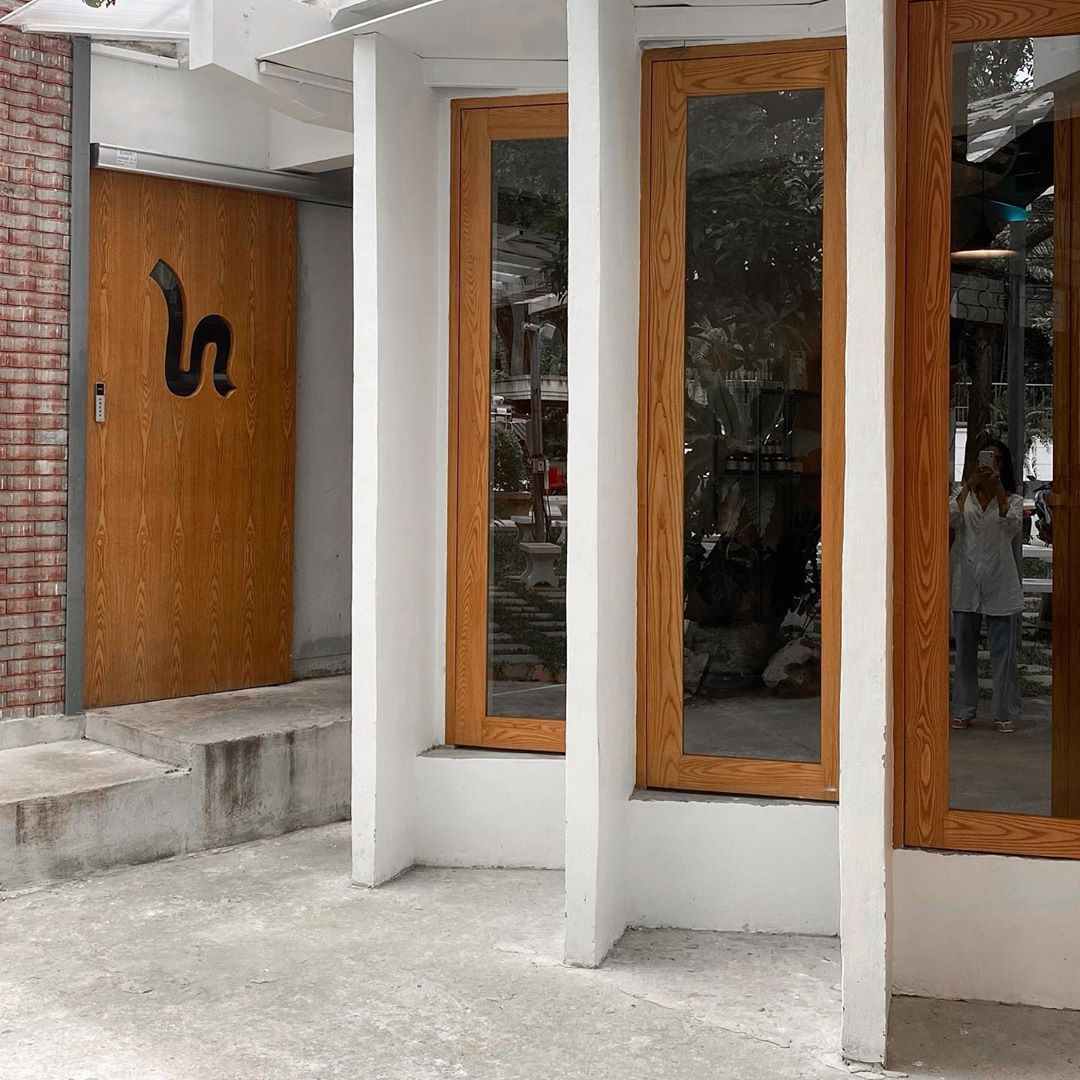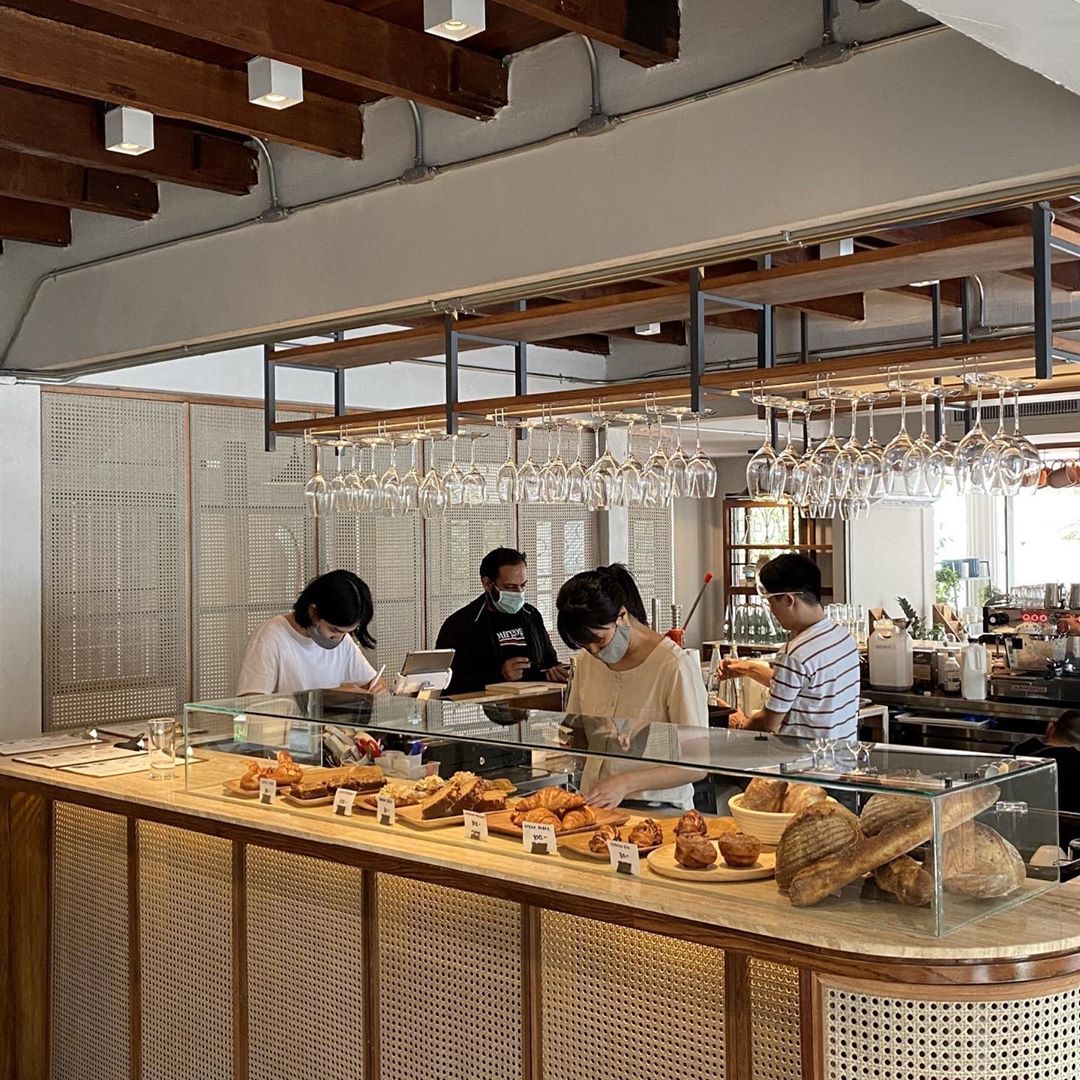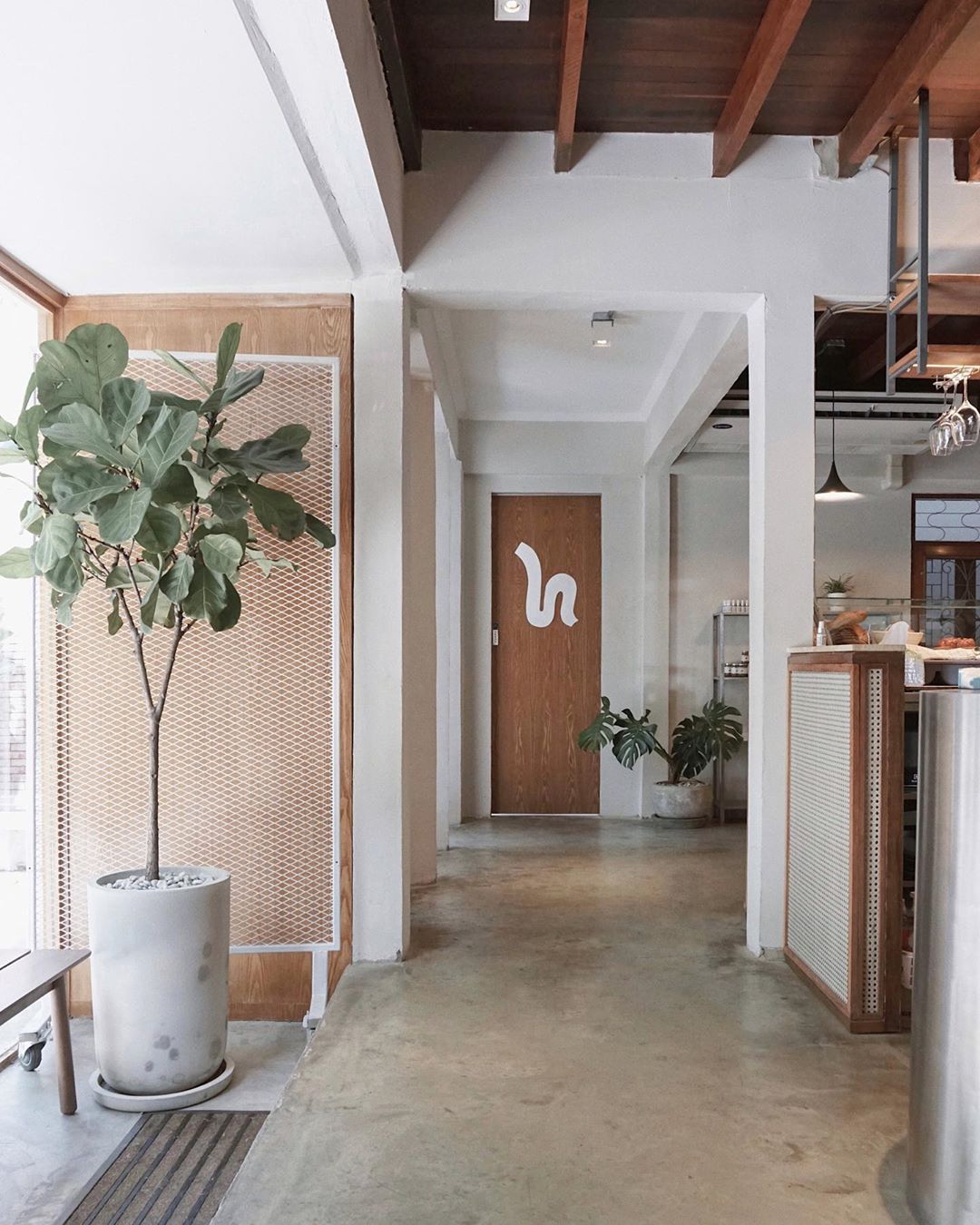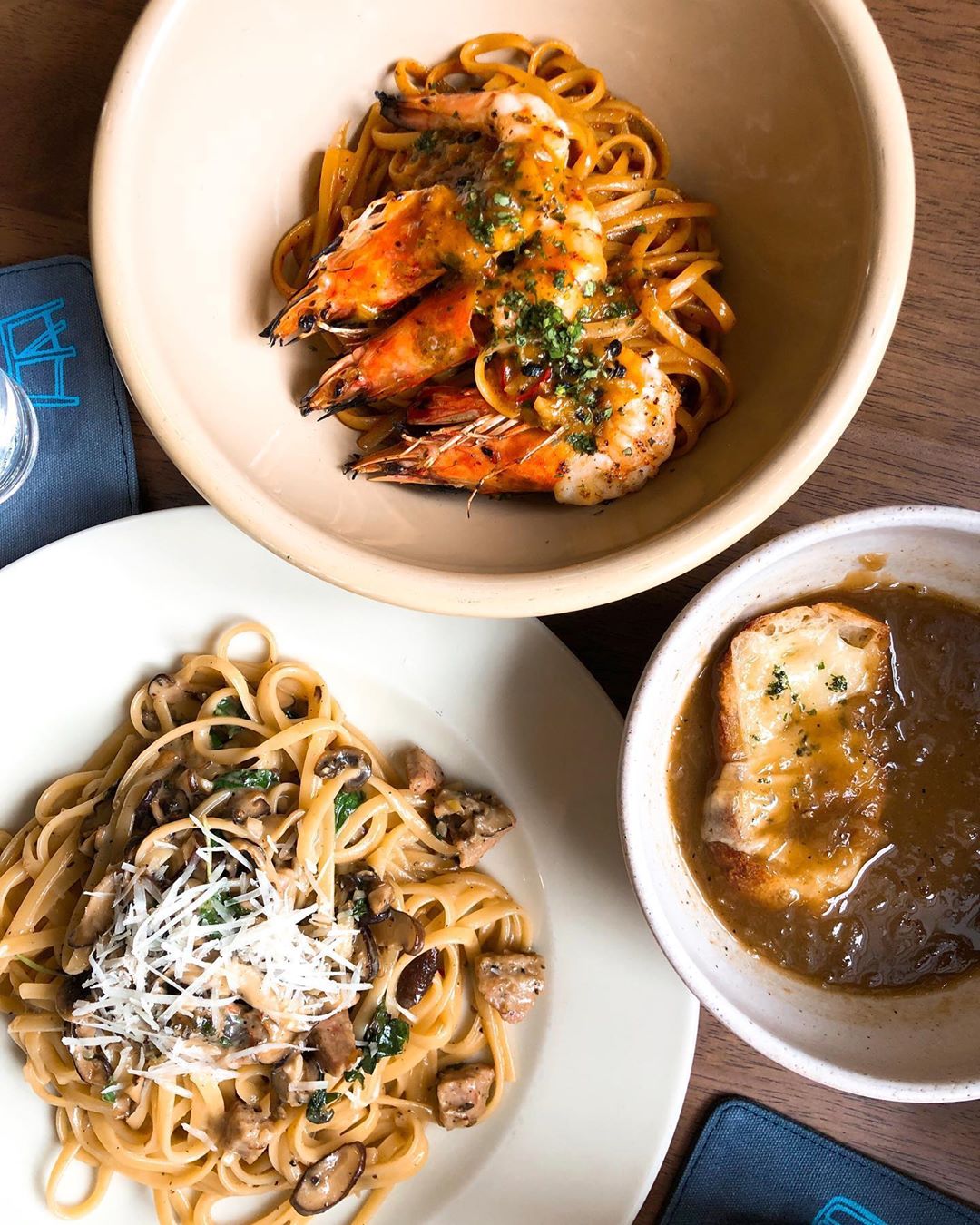 Level up, level up, level up! H Dining is fancy with slanted windows, and dark wood beams exterior. Step inside, and be greeted with an equally dreamy interior. This restaurant looks like the perfect spot for all kinds of celebrations with a wide variety of Western dishes including salad, soup, pasta, waffles, and poultry dishes. Pst, outdoor seatings are available, too!
Address: 4 Soi Sangchai, Phra Khanong, Khlong Toei, Bangkok 10110, Thailand
Operating Hours: Daily, Monday to Thursday, 10:00 a.m. – 8:00 p.m., 10:00 a.m. – 10:00 p.m.
8. Little Blue – Coffee Stand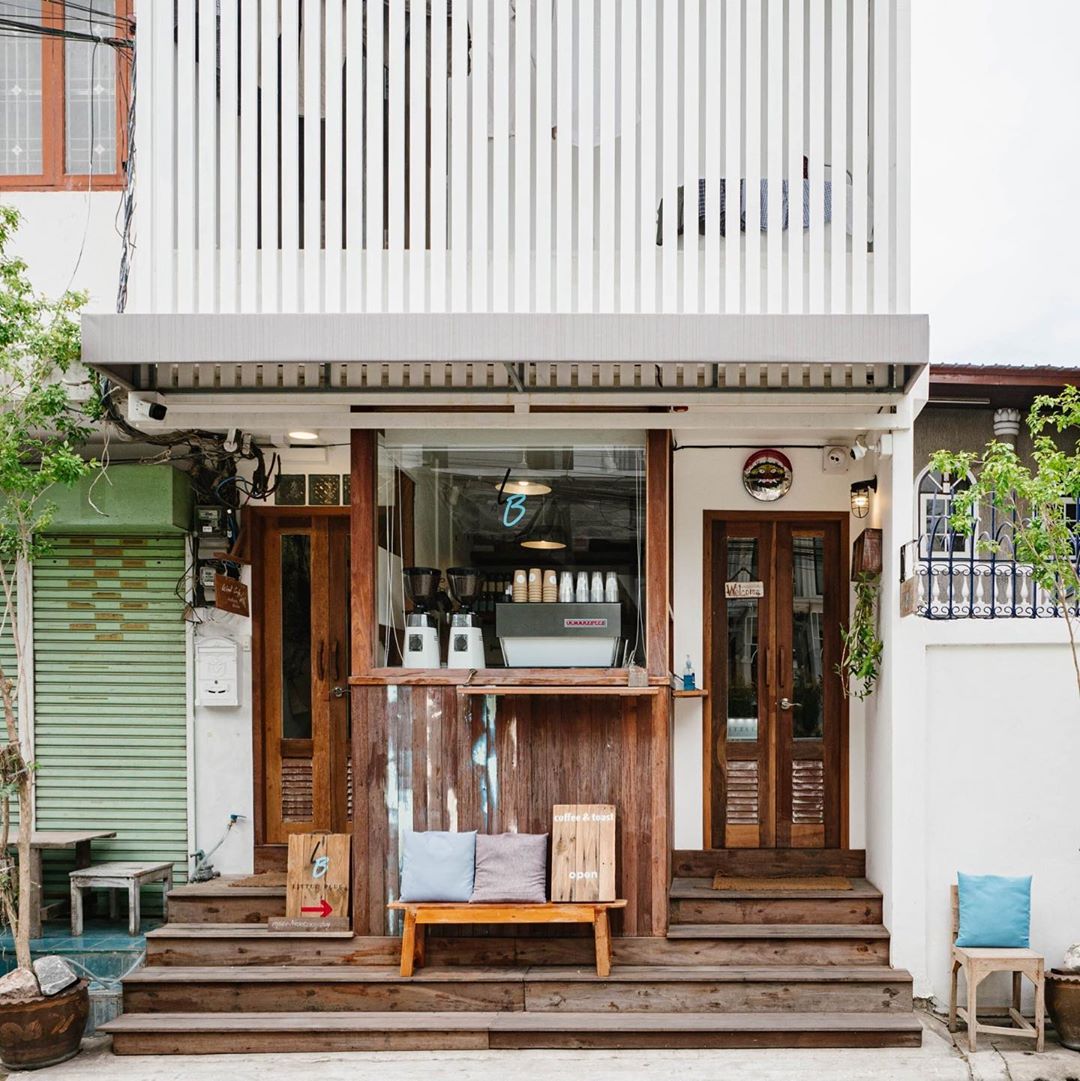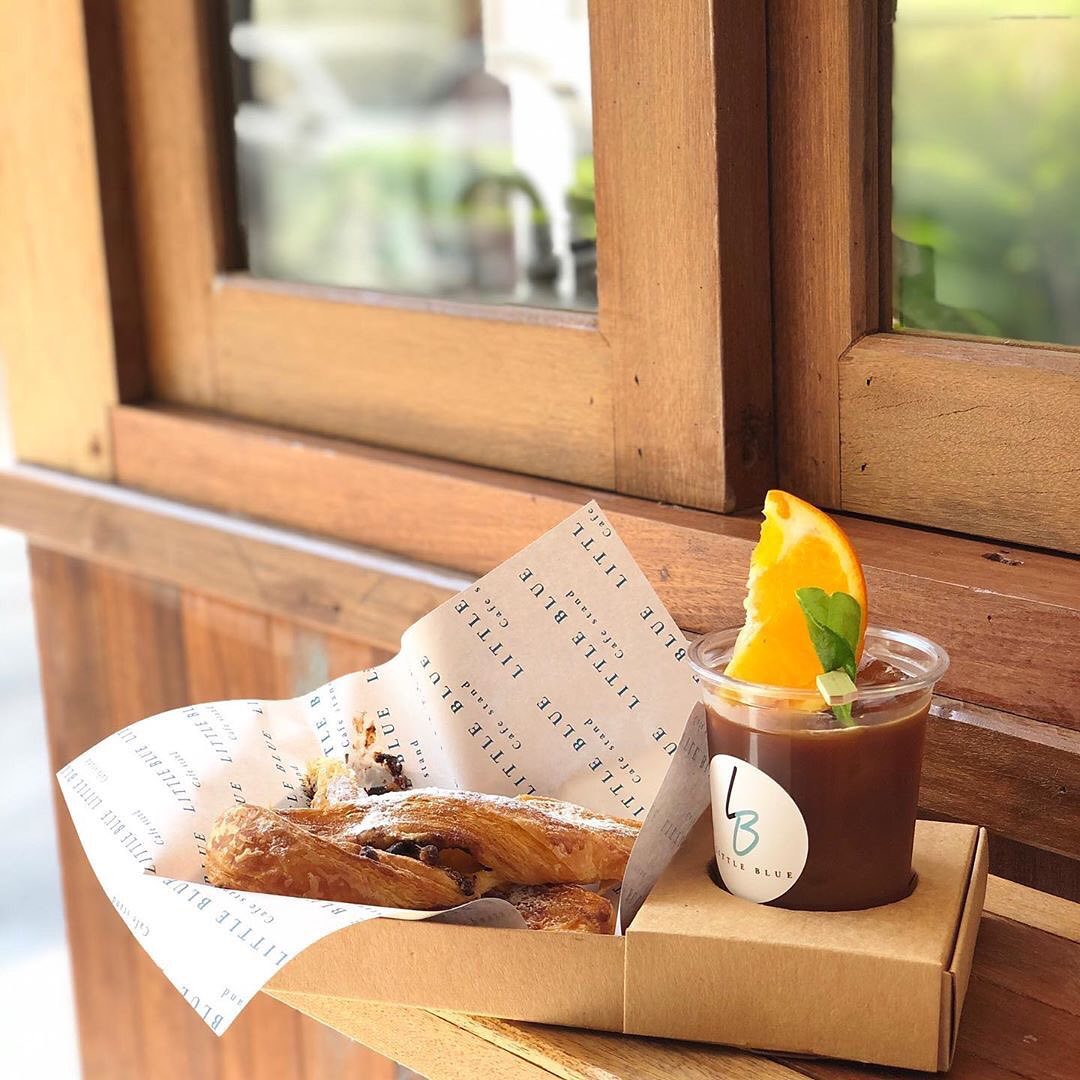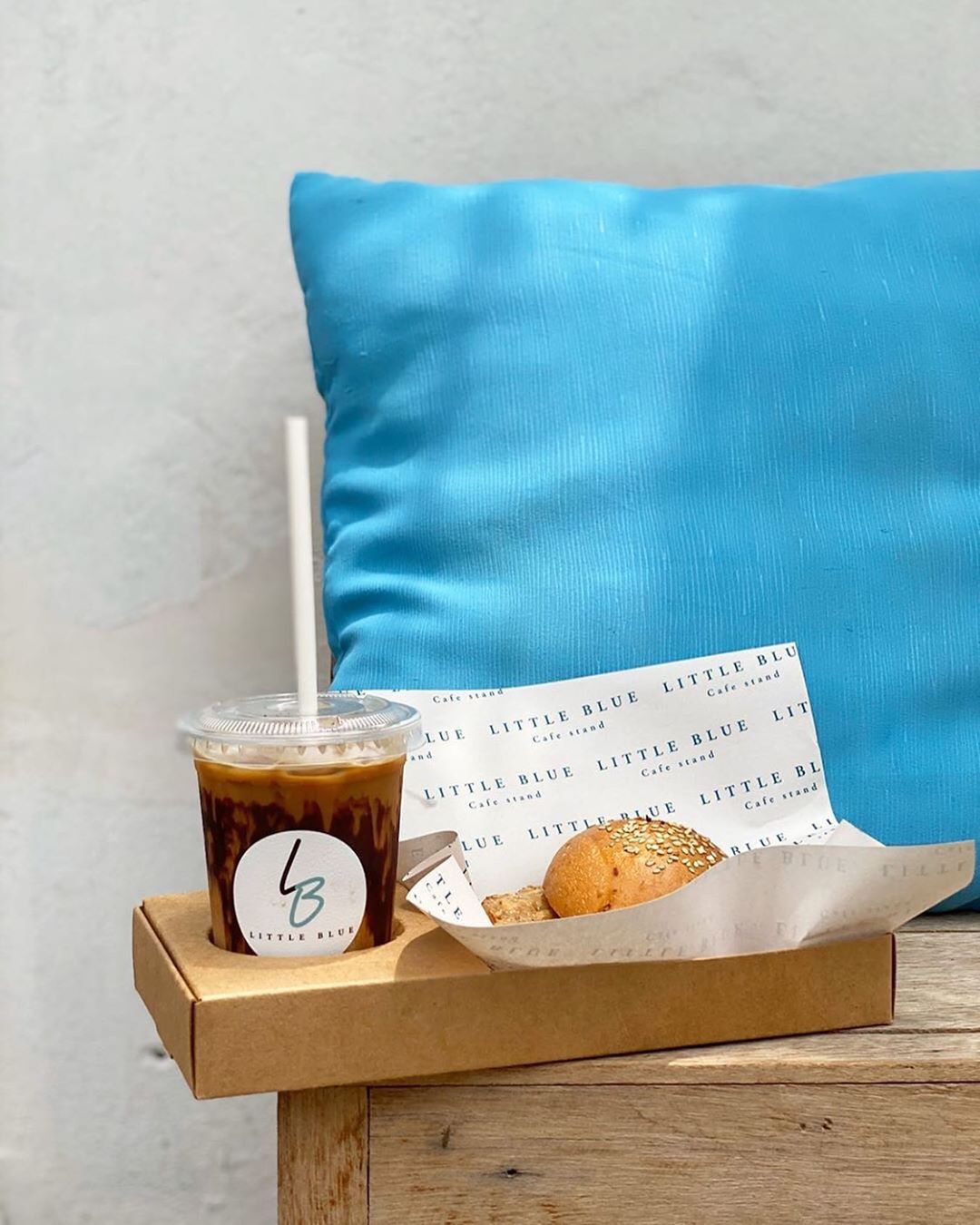 Although LittleBlue is humbly small, but it definitely packs a punch! From its adorable wooden exterior to its beautifully packaged food and beverages, LittleBlue screams Instagram-worthy. Whether you are looking for some coffee on the way to work or decide to get some pastries, LittleBlue will not let you down. Coffee? Yes, please!
Address: 418 Ekkamai 24 Alley, Khlong Toei Nuea, Watthana, Bangkok 10110, Thailand
Operating Hours: Daily, 8:30 a.m. – 5:30 p.m.
It's Time To Level Up Your Instagram Feed
These spots are absolutely breathtaking with hints of MUJI vibes. These are the perfect spots to unwind over the weekends, or after work! Imagine sipping some specialty beverages while reading a book. With so many stunning cafe spots located in Bangkok, where will you be heading first? Let us know in the comments. See you on the next post!
Read This Creative Retro Park In Bangkok Features A Real Plane & Instagram-Worthy Cafes
–
We would like to invite you to join our New Private Community Group! Here you are free to ask questions, share your love for food, and explore the Bangkok community! We will also regularly post about casual promos and latest findings.
Click on the button below and hunt good food with us today!