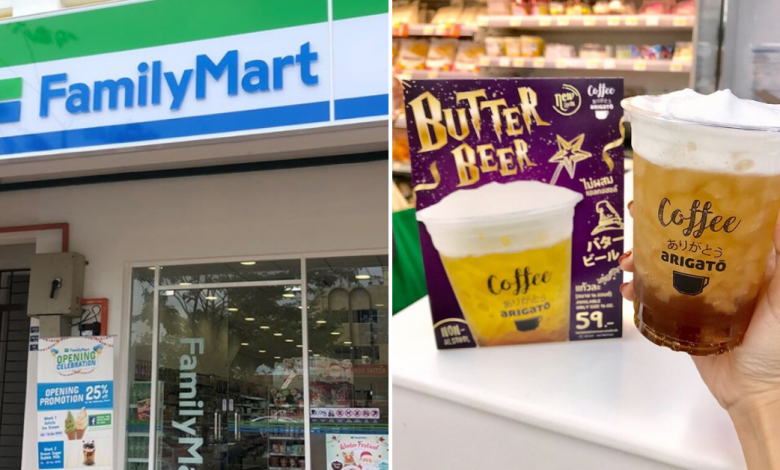 Potterheads, unite! Despite Harry Potter and The Deathly Hallows (Part 2) was released in 2011, we are still not over the franchise. There is just something so magical about the film that makes us feel like we are part of it. Thankfully, there are many Harry Potter-themed spots around the world to visit. But, if you're looking for a little magic in Thailand, head down to FamilyMart with Coffee Arigato for some butterbeer!
Butterbeer is available in FamilyMart Thailand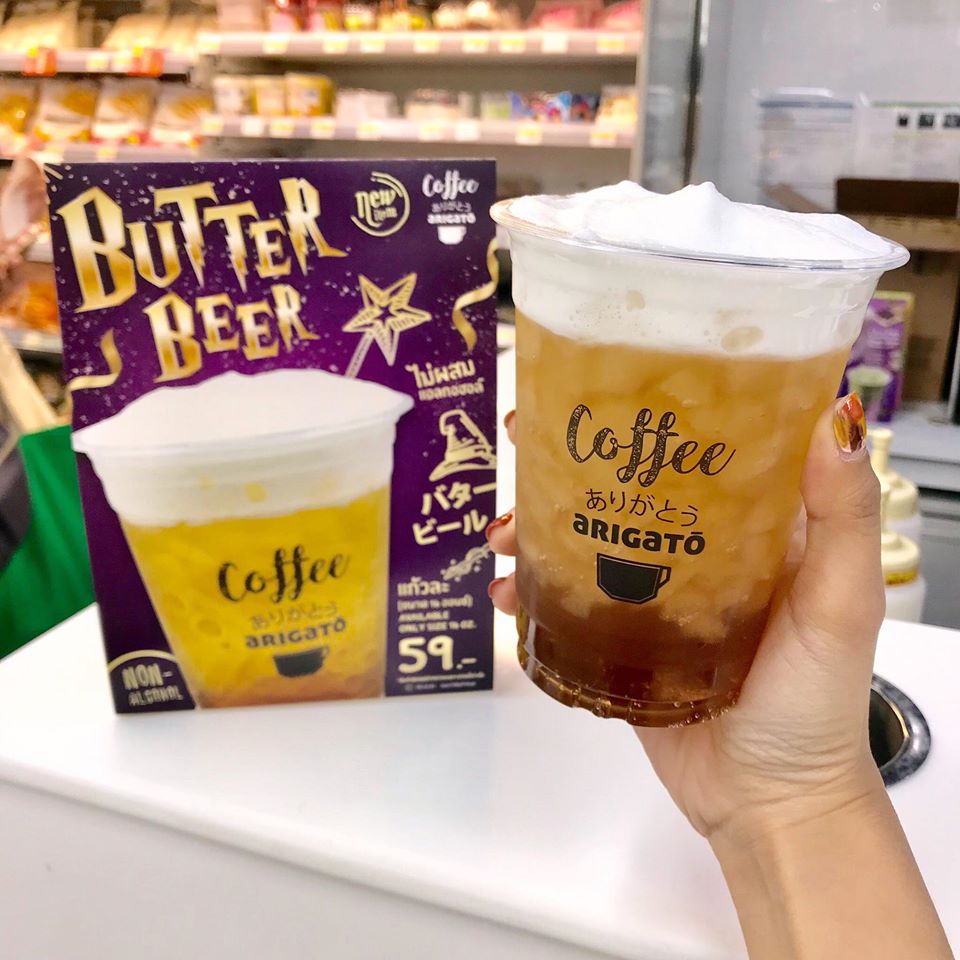 Big fans of Harry Potter should know this concoction really well. The refreshing beverage is butterscotch flavour, with foam right on top. Although the golden beverage resembles an actual beer, the famous concoction from Hogsmeade has no percentage of alcohol! The fizzy beverage is considerably sweet, with a strong taste of butterscotch.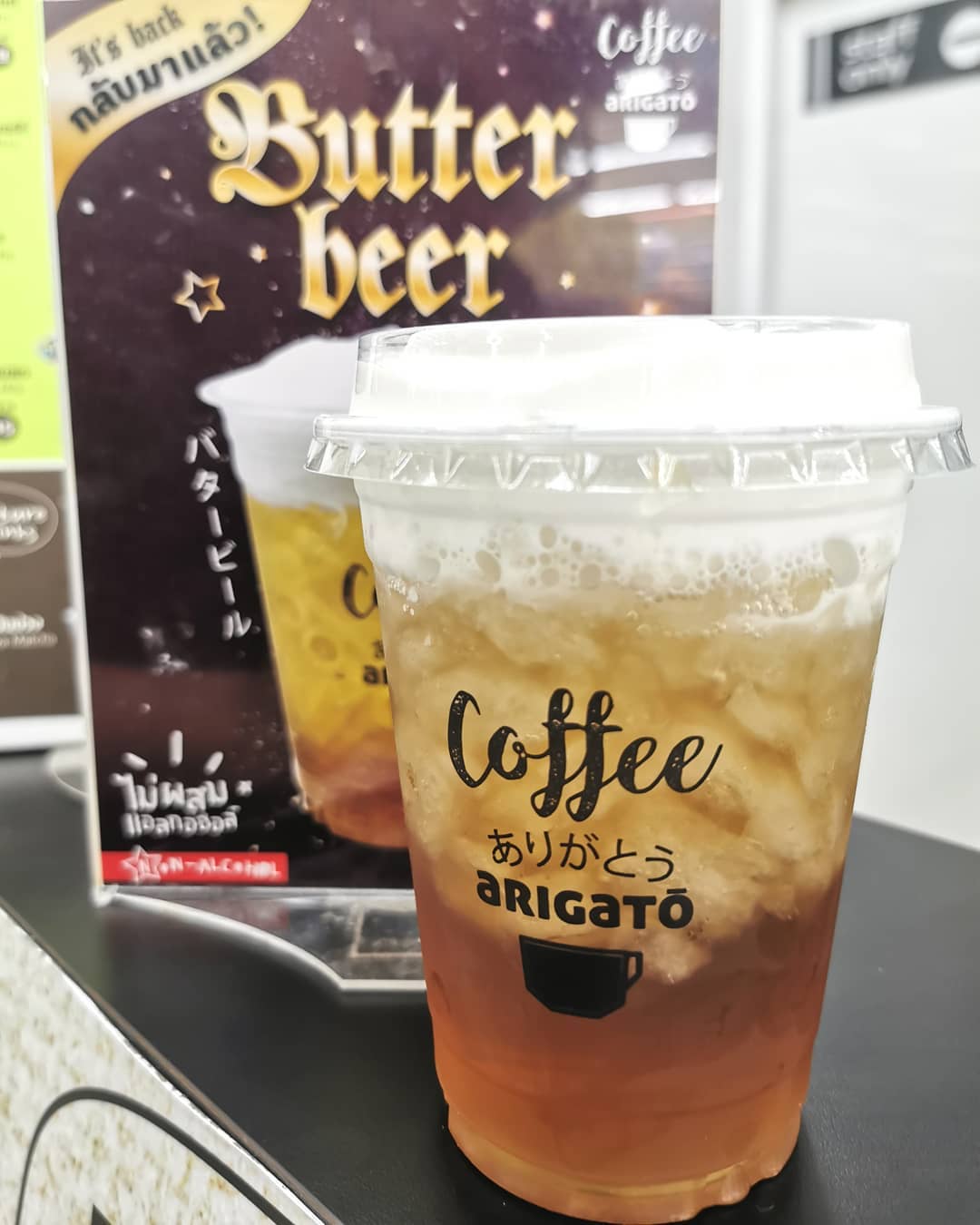 Only available in Coffee Arigato, make sure to find a FamilyMart Thailand that is attached. Nicely priced 59 baht per cup, butterbeer will only available for a limited time only. So, head down to Coffee Arigato at FamilyMart Thailand before 31st January 2020. Works well for both cold and hot season, this is the perfect beverage to relive Hogwarts days during this festive season!
Available until 31st January 2020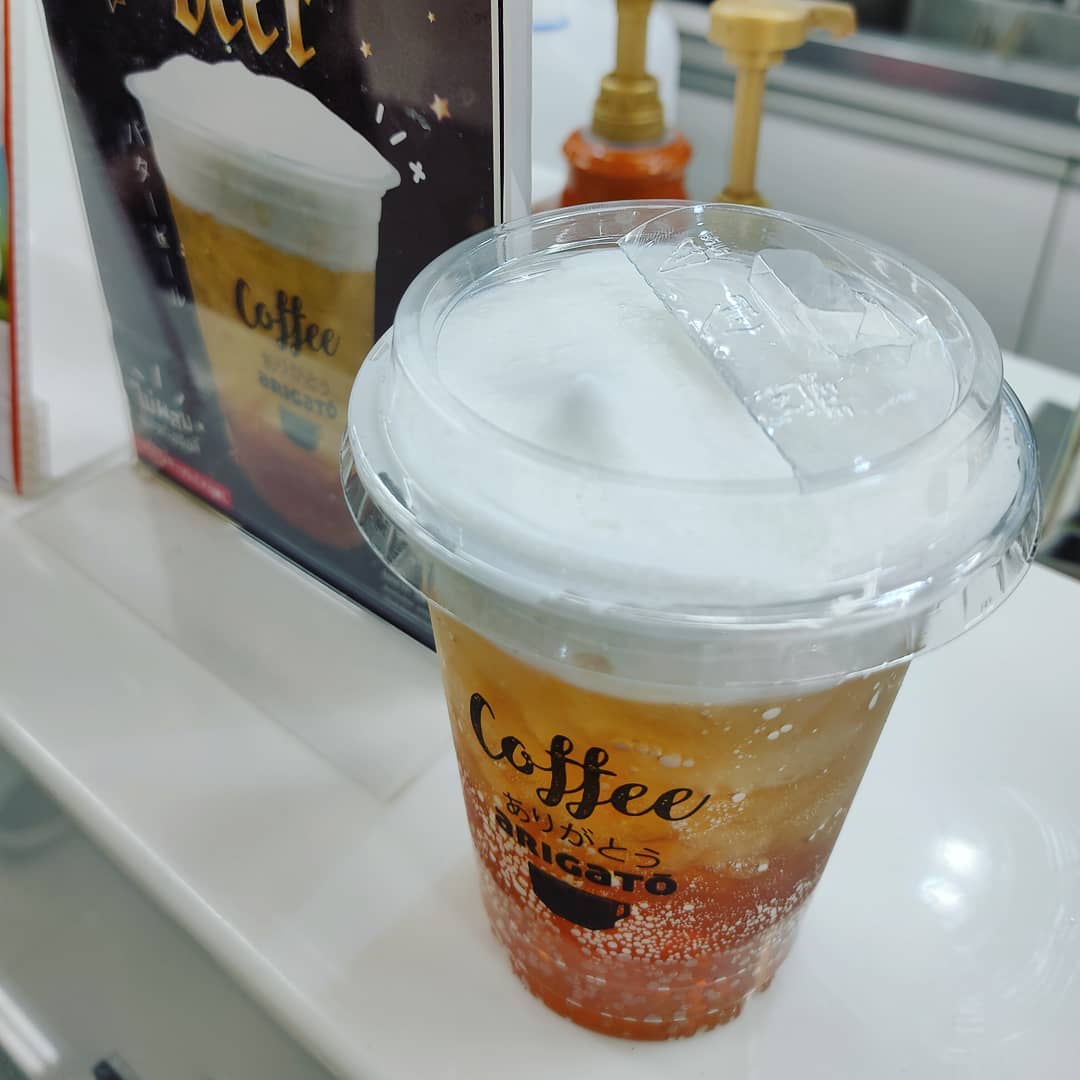 If you are having trouble looking for a FamilyMart with Coffee Arigato available, you can always click here! Harry Potter fans, don't miss out on the opportunity to try out this version of butterbeer, if you haven't already. Without a doubt, butterbeer will make the perfect beverage during this festive season. Will you be drinking butterbeer with your Hogwarts schoolmates?
Read Grab Introduces GrabDriveYourCar To Curb Drinking & Driving In Thailand
TLDR
Butterbeer is now available in FamilyMart Thailand at selected outlets only.
It is brewing in Coffee Arigato.
Available for a limited time only until 31st January 2020.
–
We would like to invite you to join our New Private Community Group! Here you are free to ask questions, share your love for food, and explore the Bangkok community! We will also regularly post about casual promos and latest findings.
Click on the button below and hunt good food with us today!