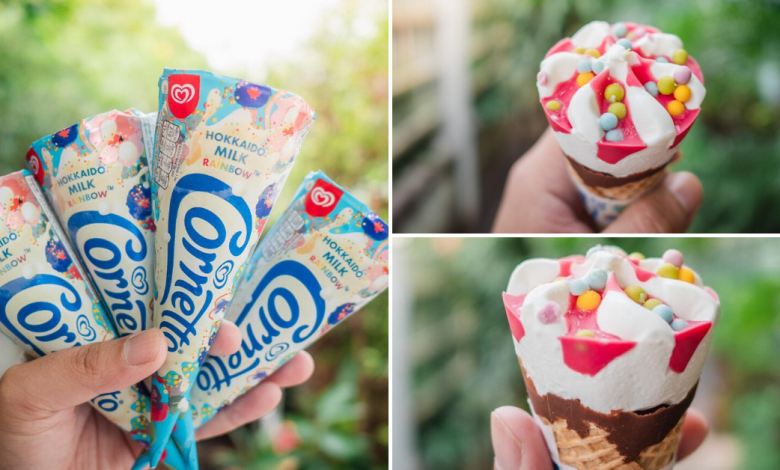 TL;DR
Cornetto's colourful Hokkaido Milk Rainbow is now available at 7-Eleven Thailand.
It is priced at 20 baht per cone.
Just a week ago, Cornetto's Black Hojicha was making waves around the Internet across all countries. For all the good reasons, of course! The limited-edition ice-cream is completely black in colour. Cornetto's Black Hojicha's classy packaging is definitely a standout in the ice-cream freezer. Sink your teeth in, and you will find a surprise filling waiting for you. Is it a must to try this new creation? Yes! Here's another one!
Cornetto's Colourful Hokkaido Milk Rainbow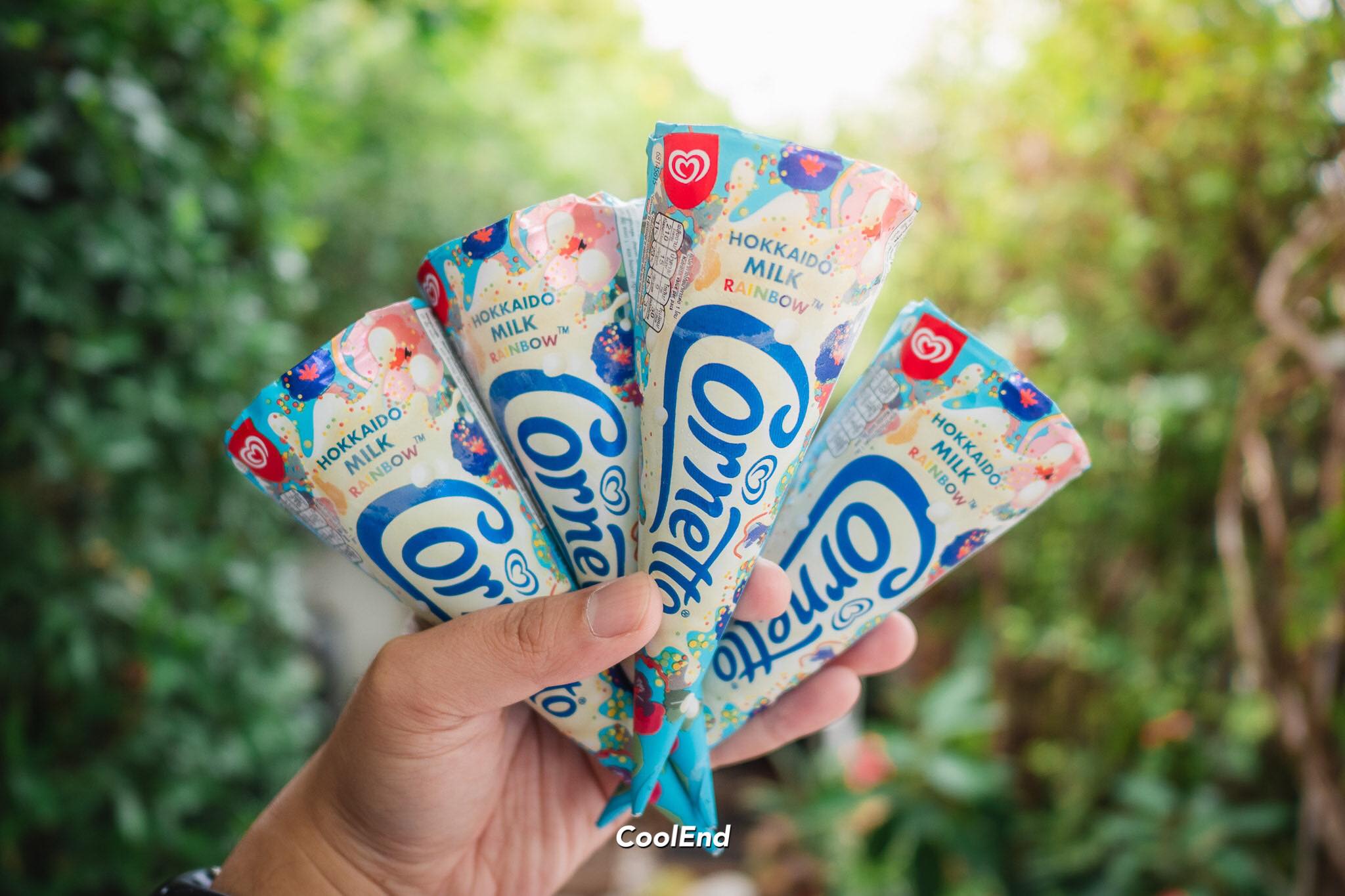 Make way for something colourful! That's right, it is a total opposite from Cornetto's previous drop, Black Hojicha. Inspired from another ingredient from Japan, Cornetto has recently dropped Hokkaido Milk Rainbow at all 7-Eleven outlets in Thailand. The magical packaging looks like it has been designed by a unicorn with swirls of colours all around.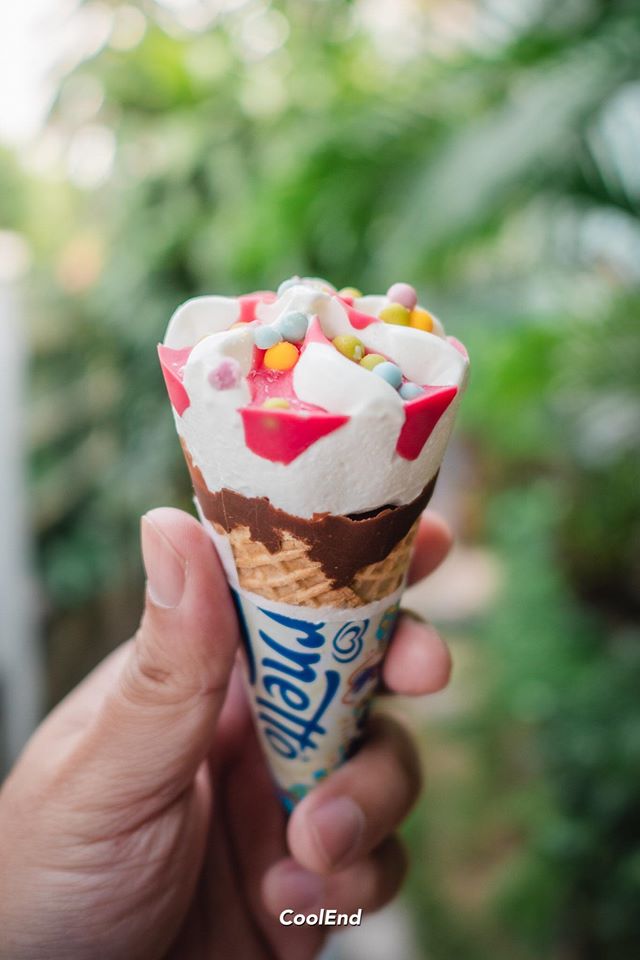 Similar to other Cornetto ice-cream, the Hokkaido milk ice-cream is topped with colourful pastel balls. Let's not forget about the pink component, too! According to people who have tried it, the Hokkaido milk flavour is considerably mild, and the taste is sweet. Now available, this ice-cream is priced at 20 baht per cone. Instagram-worthy, nice, and affordable sounds like good reasons to try!
Time To Head Down To 7-Eleven Thailand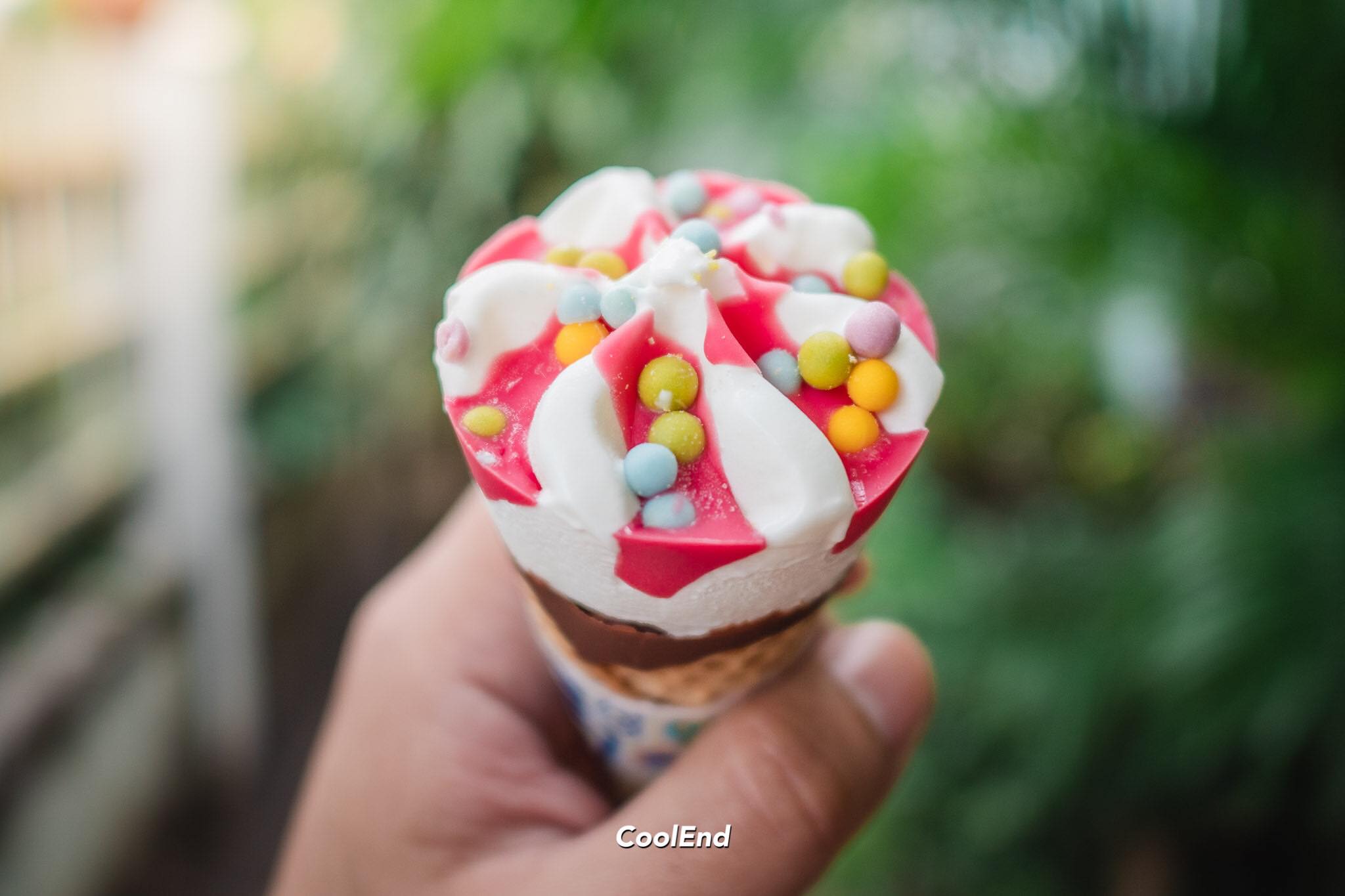 Stepping into 7-Eleven in Thailand, there will be bound to be many things that you want to get your hands on. From a variety of interesting sandwiches to the different flavours of Lays! The party doesn't stop at the ice-cream freezer. But, this new creation by Cornetto is definitely worth checking out. Will you be heading to 7-Eleven Thailand to try Cornetto's Hokkaido Milk Rainbow? Let us know in the comments!
Read Limited Edition Hello Kitty Tumblers From 7-Eleven Thailand Are Perfect For Your Sanrio Collection
Cover Photo: Cool End Photo
–
We would like to invite you to join our New Private Community Group! Here you are free to ask questions, share your love for food, and explore the Bangkok community! We will also regularly post about casual promos and latest findings.
Click on the button below and hunt good food with us today!