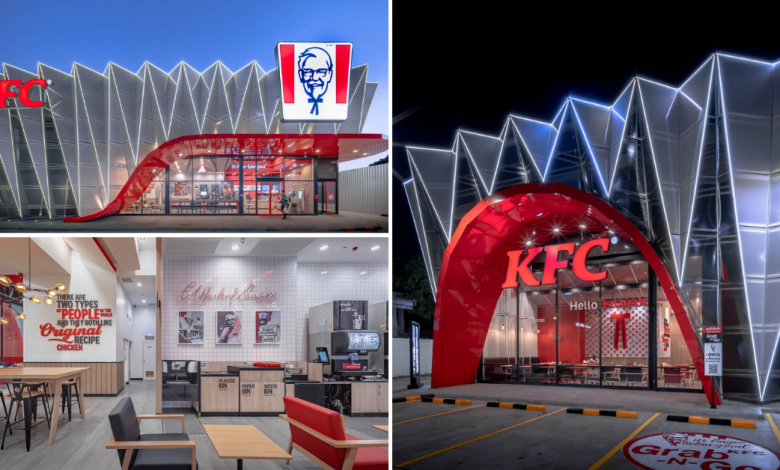 When we say Thailand, aside from floating market and mango sticky rice, what else comes to your mind? As foodies, we are constantly in awe of their fast food restaurants' creative menu. Let's take KFC Thailand for instance. Their menu is so unique and one-of-a-kind that we cannot help but dream our local fast-food chains will have the same menu. But today, we need to talk about Bangkok's latest KFC Drive-Thru outlet at Ekamai.
Check Out This Modern KFC Drive-Thru Outlet At Ekamai
It's a known fact that Thailand's KFC has one of the most unique menus, ever. From Chick and Cone to Tomyum Cheese, Sour Cream Cheesy Pop, and many more, there's really no telling when their creativity will come to a halt. Aside from serving a unique menu, their store design is worth the hype too.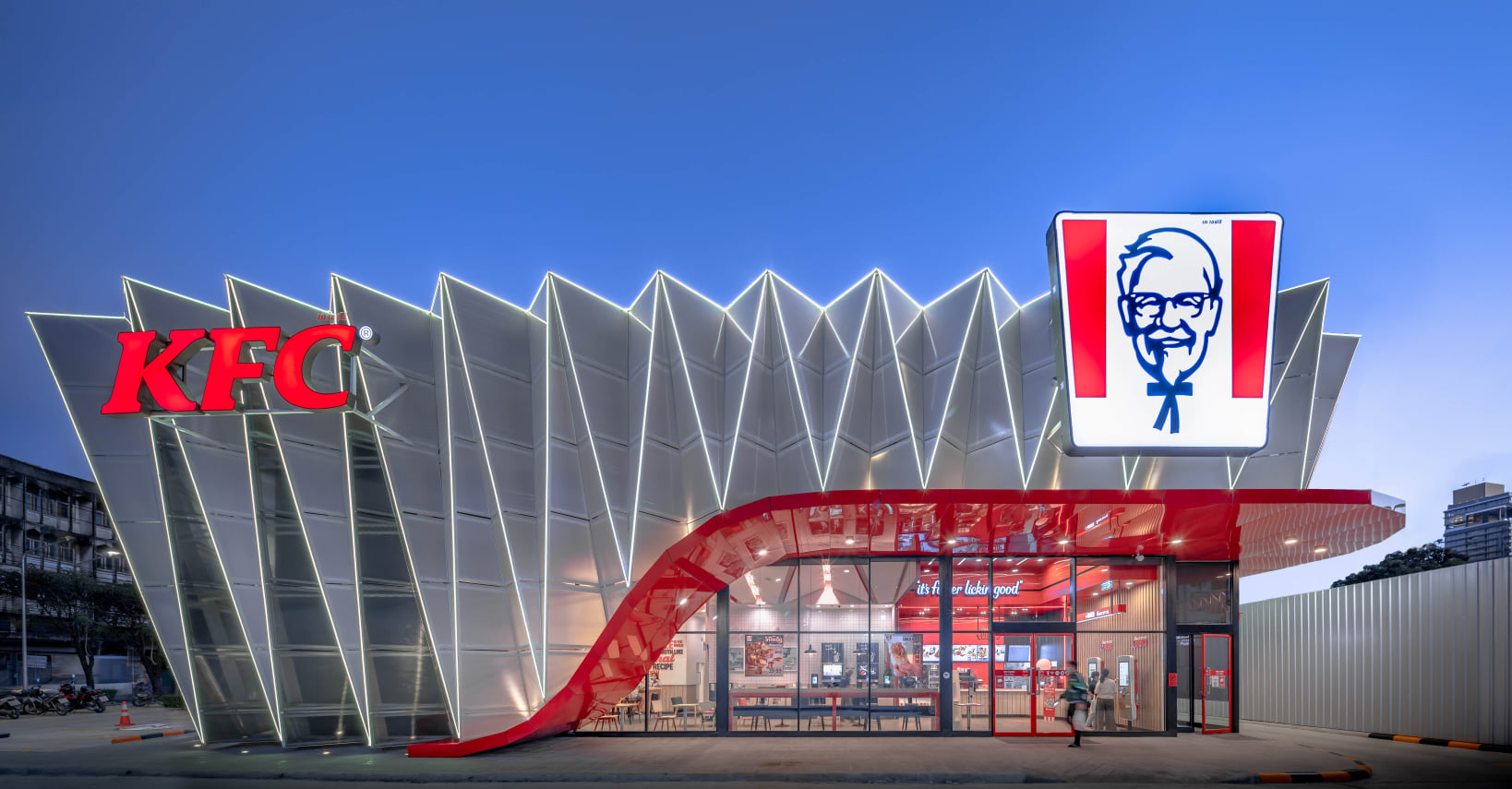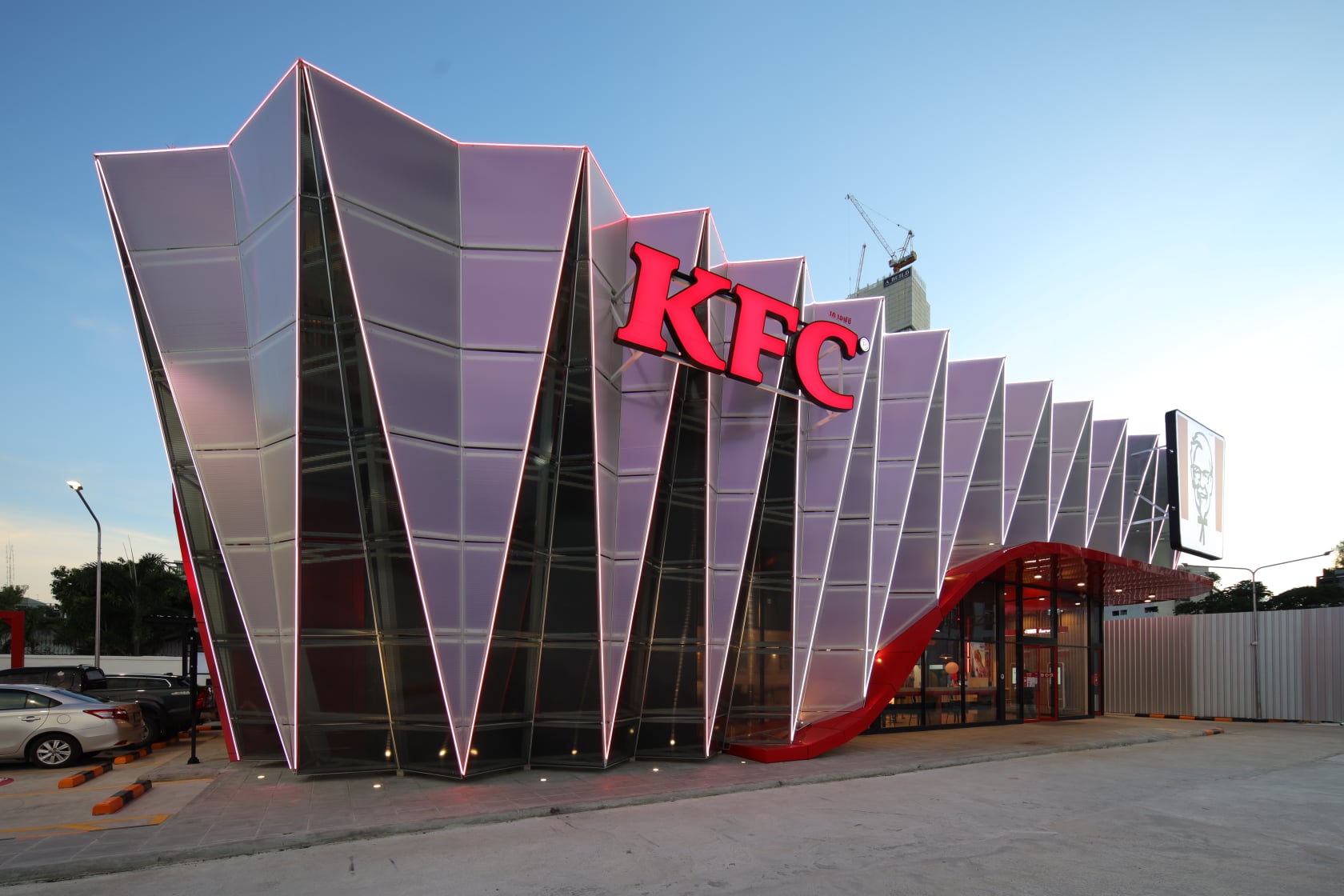 Especially this latest KFC Drive-Thru store at Ekamai, which boasts a jaw-dropping modern exterior. First of all, this store has well-defined zig-zag lines donning the exterior, capturing the attention of passersby. To add to this incredible and special design, the zig-zag lines will be illuminated at night with KFC's iconic red colour.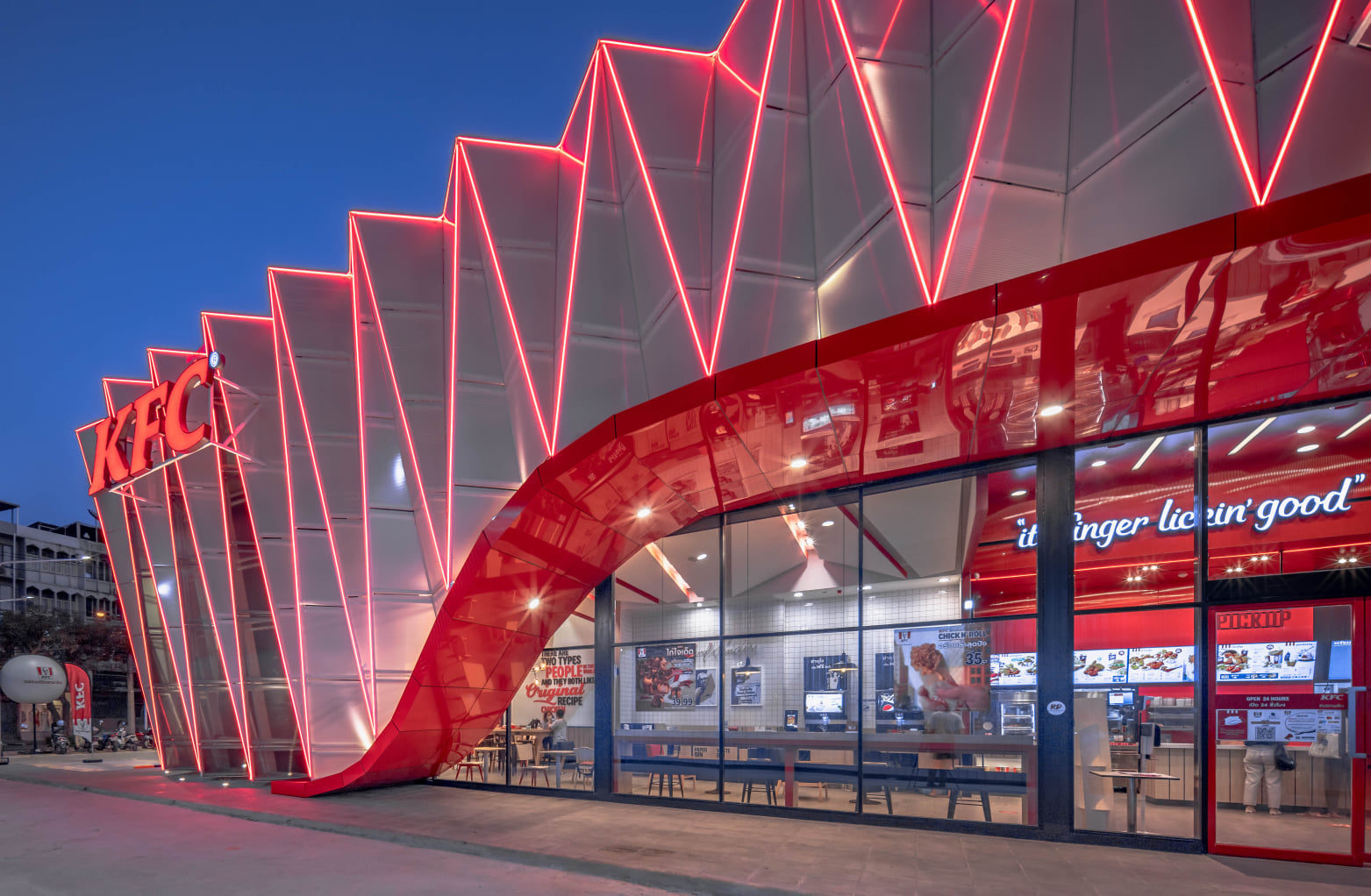 Across the front door, you will be greeted by the large wordings of KFC and its iconic Colonel Sanders logo. Together with a huge 'Hello Ekamai' on the inside, locals are bound to feel welcomed by this new addition in Central Bangkok.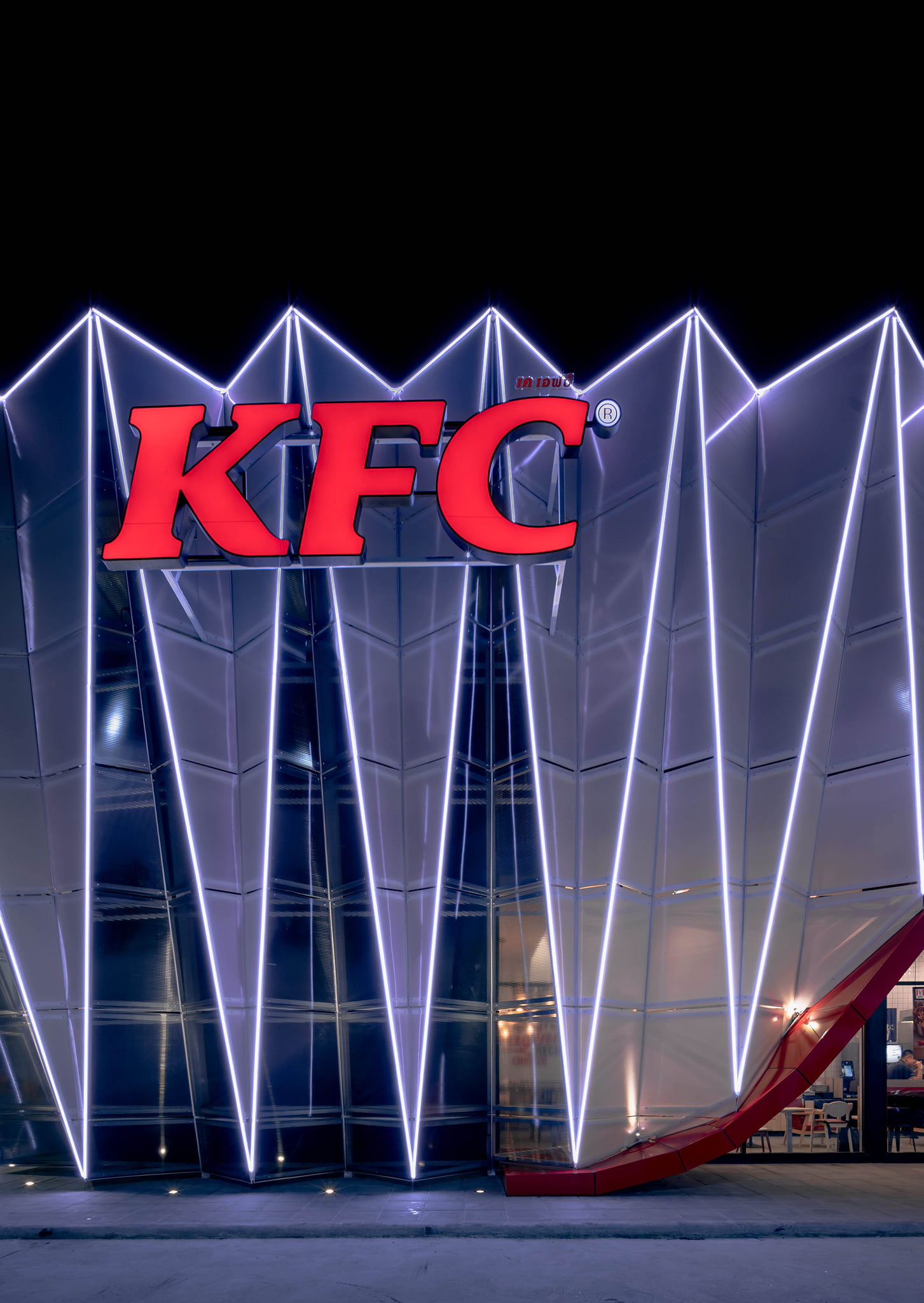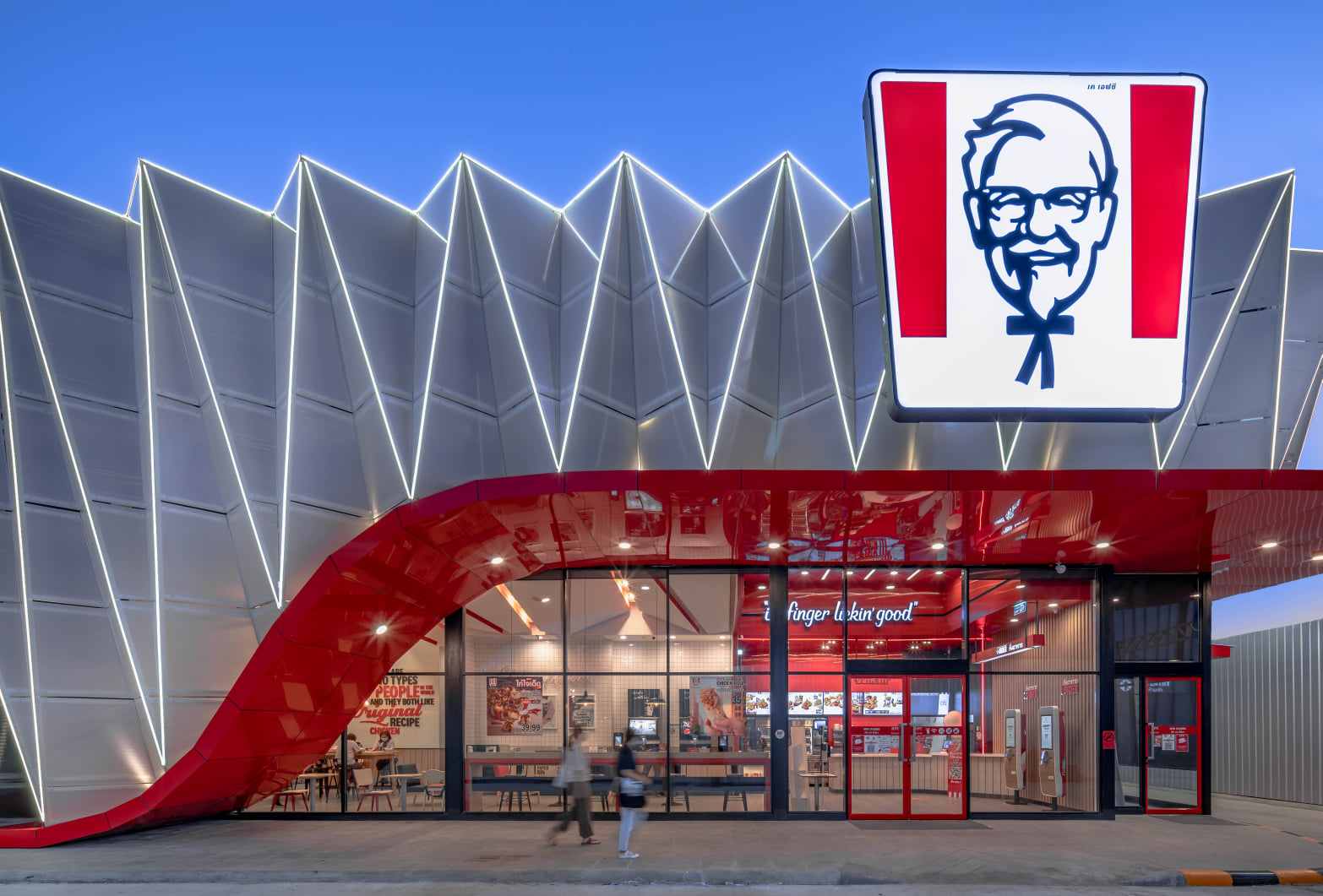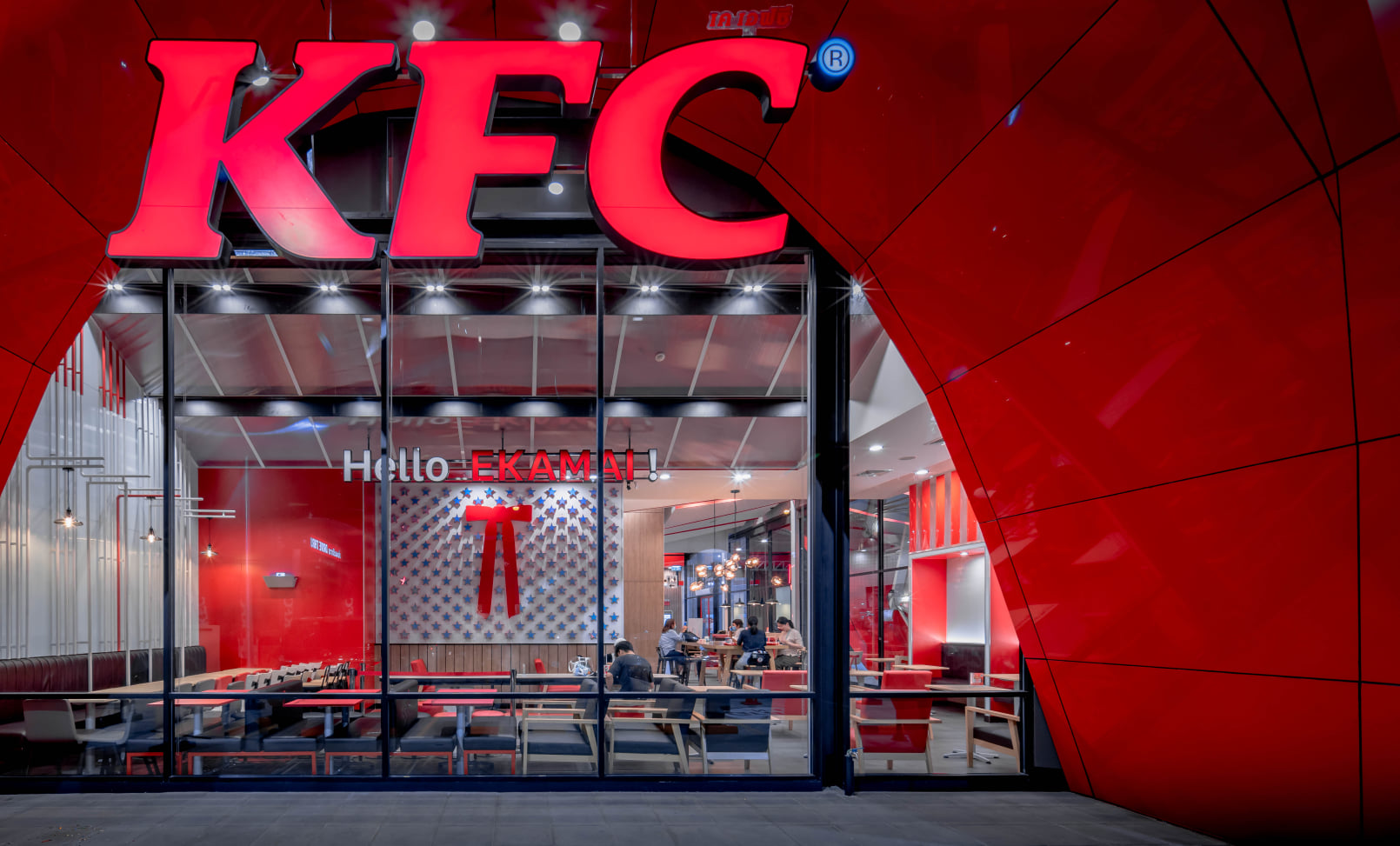 Then as you step into the outlet, a spacious interior coupled with wooden furniture all align with KFC's red and white theme. If we could describe this store design, in brief, we would have to say, it's already making waves on the Internet.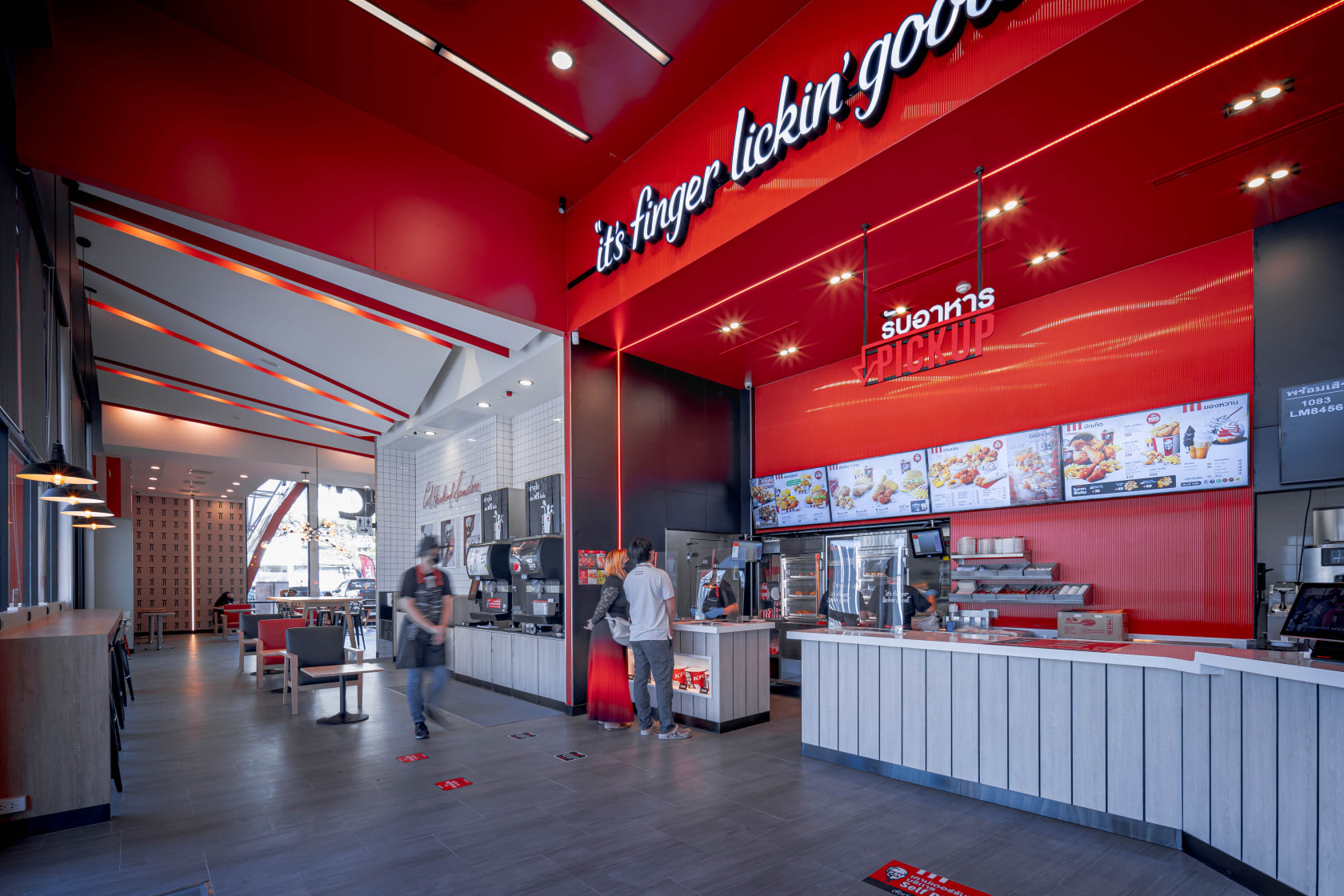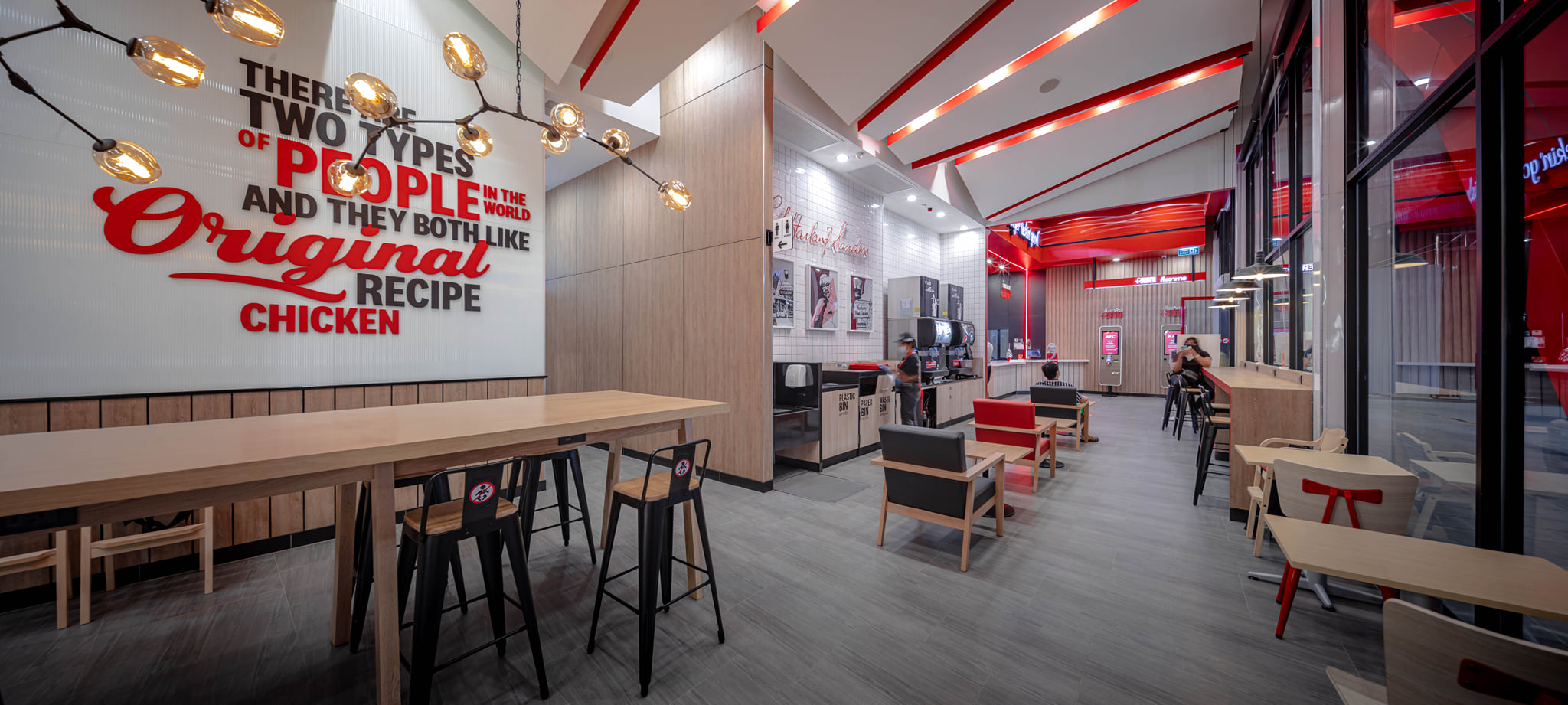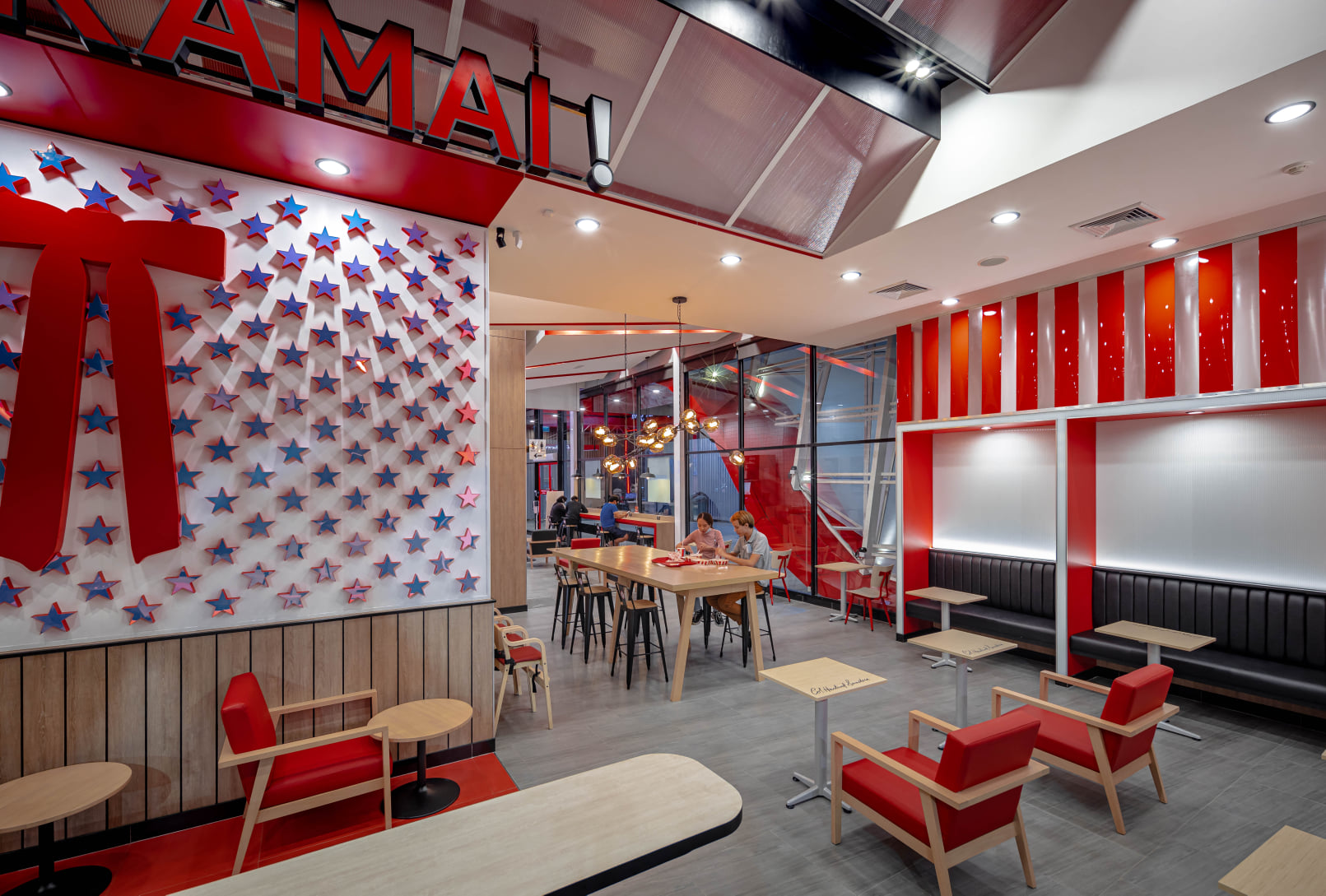 An Incredible Work Of Art
Do you have friends residing at Ekamai? Tell them to check out the latest Drive-Thru KFC and have a finger-lickin' good meal. For now, feast your eyes on the stunning photos and enjoy scrolling down!
Check Out: The Happiest Golden Retriever In Thailand Harvests Durian With A Huge Smile
—
We would like to invite you to join our New Private Community Group! Here you are free to ask questions, share your love for food, and explore the Bangkok community! We will also regularly post about casual promos and latest findings.
Click on the button below and hunt good food with us today!