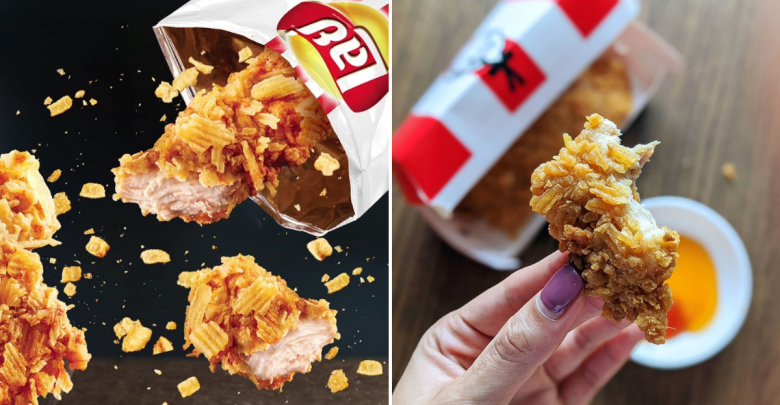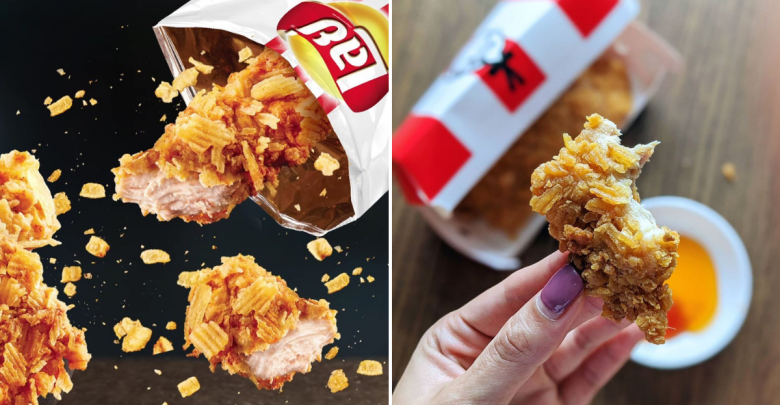 You've probably that Lay's came out with a KFC flavored potato chips that are available at 7-11. Well, we have more news for you on this collaboration. However, it is a limited edition item on the menu so you'll have to be quick to get it. Before you go, we would suggest that you read this entire article for more information before you head over to the nearest KFC.
A Limited Edition Item By KFC x Lay's
This limited edition KFC Lay's Chicky Chips will only be available until 30th September 2020 only. It is basically boneless fried chicken with crispy Lay's potato chips on the outside! Yes, you heard us correctly and it sounds heavenly. Besides that, Lay's potato chip with boneless fried chicken is definitely the perfect match.
Moreover, can you imagine the extra crisp that Lay's potato chips would give to the already crispy fried chicken? Well, if you can't imagine it then we suggest that you head to the nearest KFC as soon as possible.
Don't you think that this is the best collaboration that has ever happen in the history of collaboration? You should definitely pair this KFC Lay's Chicky Chips with Lay's KFC potato chips. Imagine how good of a meal that would be!
Have you had KFC Lay's Chicky Chips or Lay's KFC potato chips? Let us know in the comment section below how your experience was. Besides that, don't forget to tag your friends and family below as well to let them know about this amazing collaboration.
Read also We Found Lay's New KFC Flavored Potato Chips Only at 7-11 Thailand
–
We would like to invite you to join our New Private Community Group! Here you are free to ask questions, share your love for food, and explore the Bangkok community! We will also regularly post about casual promos and latest findings.
Click on the button below and hunt good food with us today!