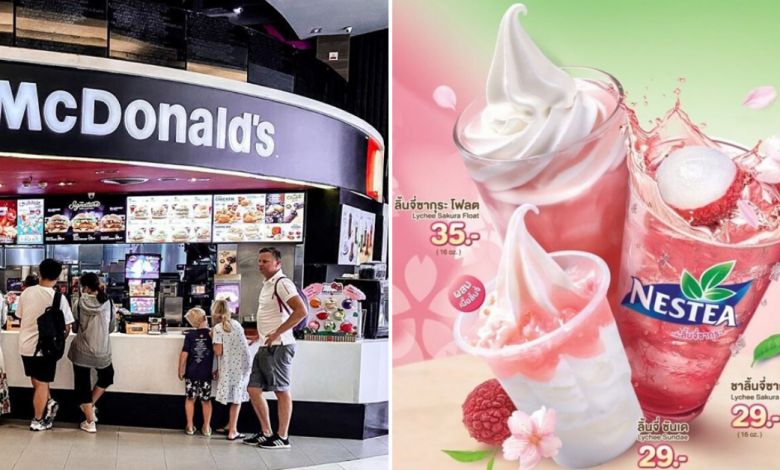 TL;DR
McDonald's Thailand rolls out Lychee Sakura Tea, Float and Sundae!
They're all below

40 Baht!

It's only available from 4th March to 28th April 2020.
In a blink of an eye, we're already in the month of March. Even though we have a tropical climate all year long, but we definitely don't lose to other countries when it comes to seasonal food items. To welcome the start of the blossoming spring season, we've spotted some new pink items from McDonald's. Ready? McDonald's Thailand rolls out new Japanese-inspired Lychee Sakura Tea, Float and Sundae!
McDonald's Thailand Rolls Out New Lychee Sakura Desserts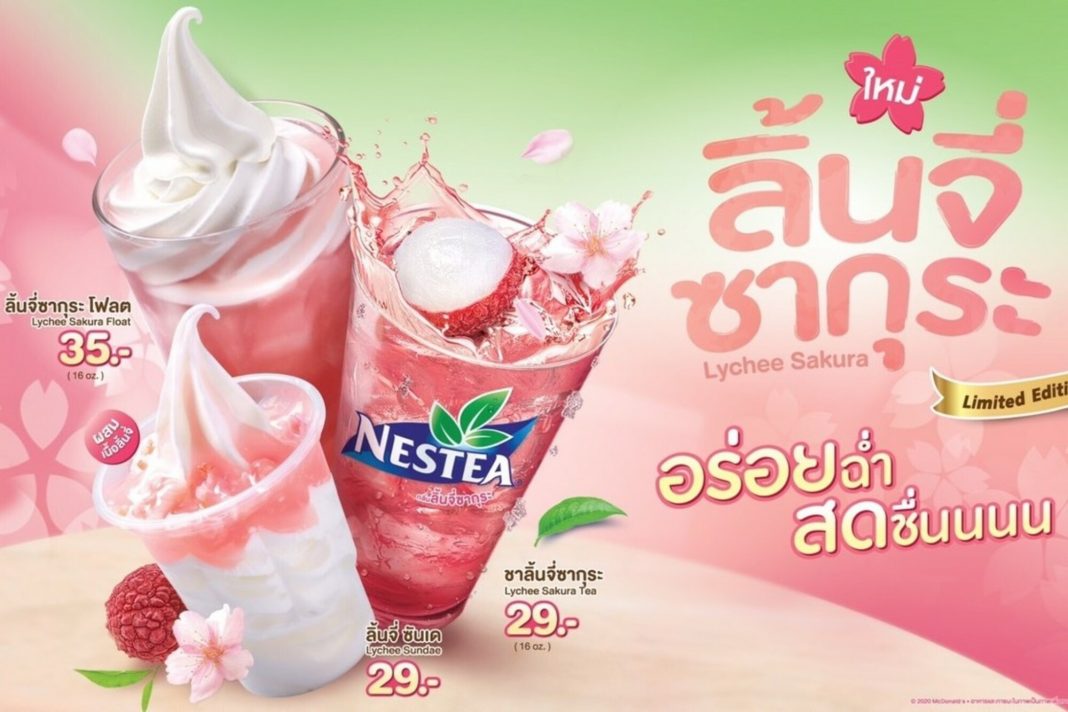 It's the month of blossoming flowers. What's the first thing in mind that comes to you? If you're thinking Sakura, then you're going to be excited about these new items at McDonald's. Just a week ago, McDonald's released a menu to their Japanese-themed series of 'Taste Of Japan'. But today, they've added more things to it! It's none other than their Lychee Sakura Tea, Float and Sundae.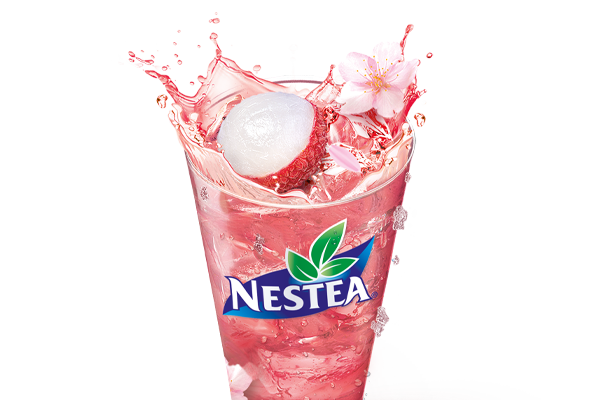 Photo: McDonald's Thailand (Official)
Desserts are the best way to cool yourself down in this scorching hot weather in Thailand. Needless to say, if you're searching for something cold, floral and tangy, McDonald's Lychee Sakura desserts are something you shouldn't miss out on. Furthermore, it comes in a pink tone that we're sure you're going to adore.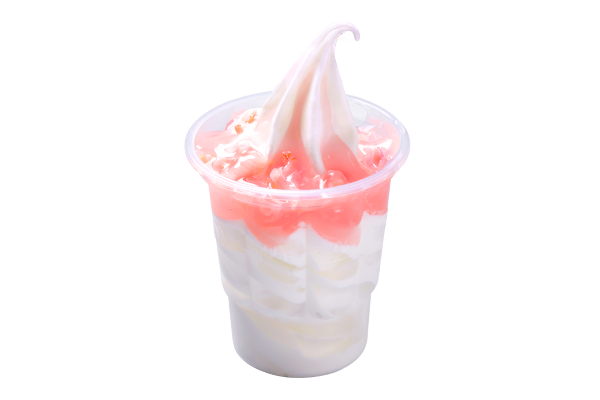 The Lychee Sakura Tea is refreshing and comes with hints of tea scents that keep you going back for more. The Lychee Sakura Float is something similar, but with an additional vanilla ice cream laid on top. On the other side, their Lychee Sakura Sundae is a vanilla soft serve with a lychee-infused sauce that has a nice balance of sweet, sour and floral.
It's Only Available Until 28th April 2020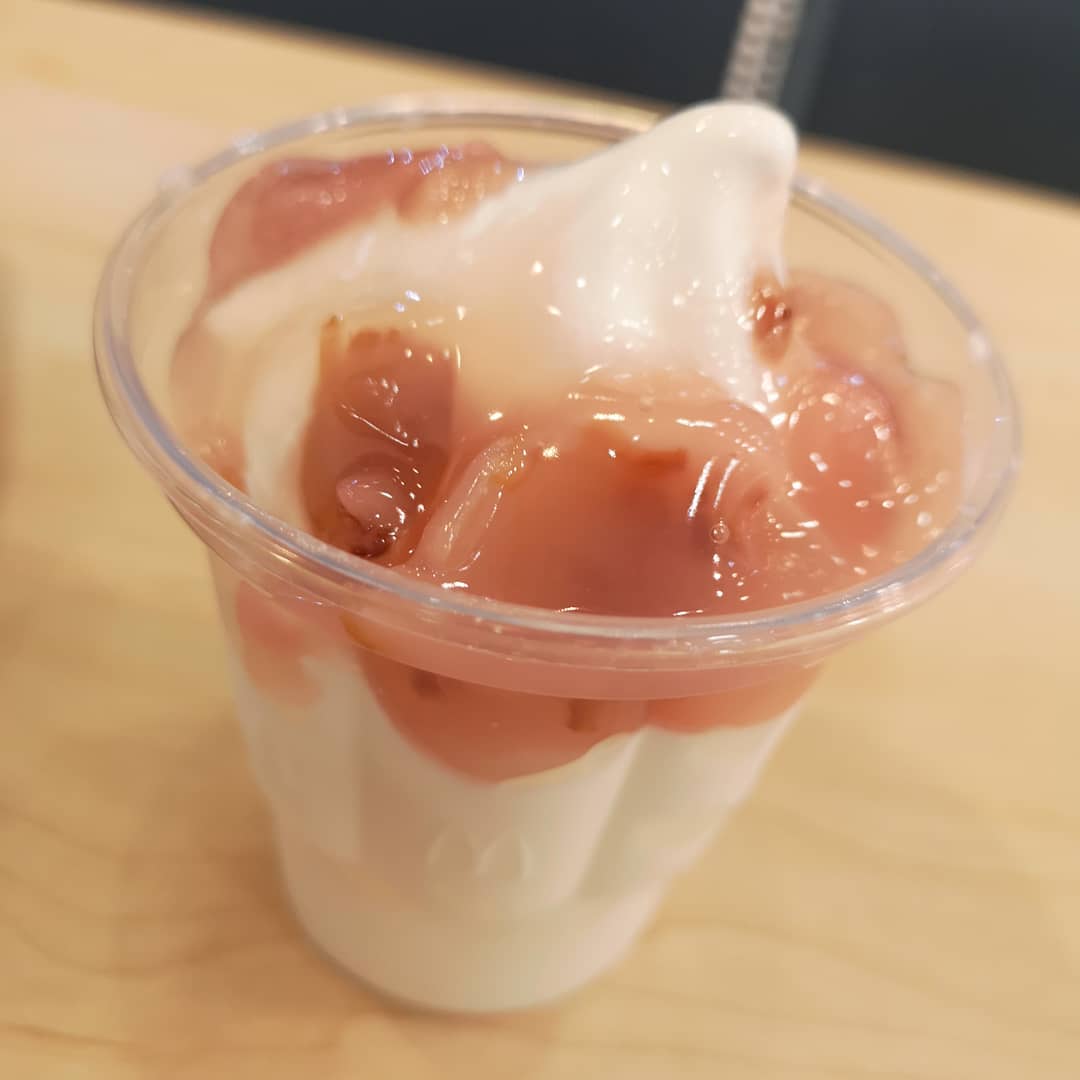 Yes, it's sad news that McDonald's is only selling these new desserts from today until 28th April 2020. With a wallet-friendly price of ฿29, ฿35 and ฿29 for its Lychee Sakura Tea, Float and Sundae, it's definitely worth a try! Will you be trying out on these new pink desserts? Let us know in the comment box below!
Location: All McDonald's Thailand outlets
Date: 4th March – 28th April 2020
Cover Photo: @caitlawrence15
Read Also: McDonald's Thailand Has Hello Kitty Inspired Sundae & Other New Items
–
We would like to invite you to join our New Private Community Group! Here you are free to ask questions, share your love for food, and explore the Bangkok community! We will also regularly post about casual promos and latest findings.
Click on the button below and hunt good food with us today!