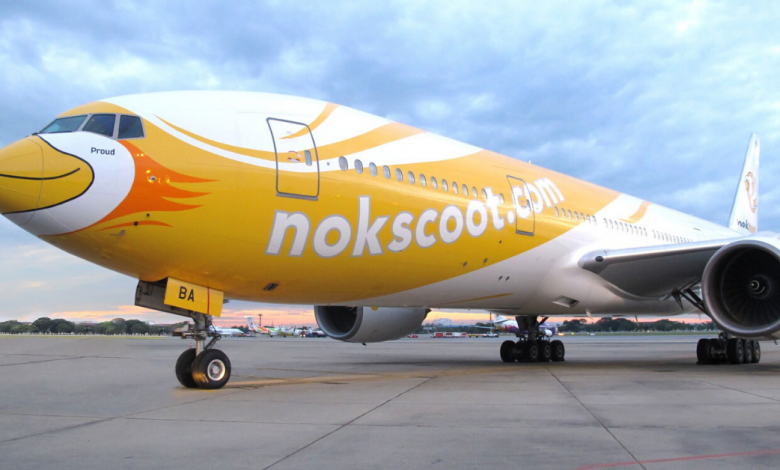 Hey there friends, as we all know, Thailand has just declared the extension of their state emergency for another month. This means the state of emergency in Thailand will be effective until the end of July. As a result of the COVID-19 pandemic, many businesses are forced to take a hiatus. The latest news in the travel industry is that NokScoot, Thailand's very own budget airline will be shutting its business.
NokScoot Announced Its Liquidation Via Their Official Facebook Page
We all know of COVID-19's impact on a global scale. Travel bans are implemented, eateries are forced to take a break, and many more. Without a doubt, the travel industry in Thailand is now facing a severe impact. And one of the victims of the pandemic is the closing down of NokScoot, Thailand's budget airline company.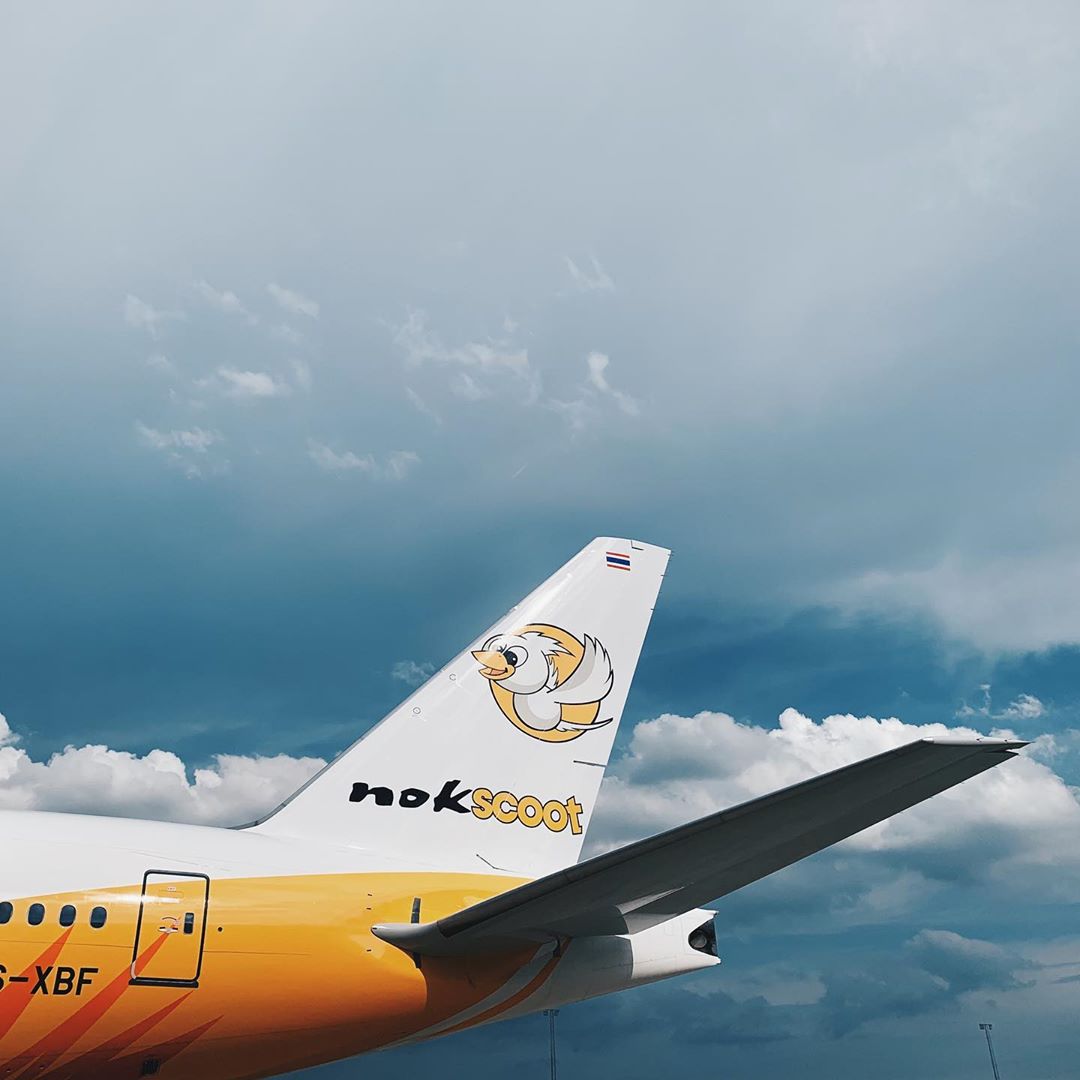 Previously, NokScoot has announced that they will be bidding farewell to its employees and many speculated that the airline will exit the market. And, this is no longer a rumour as Bangkok Post first reported that NokScoot is indeed ceasing its operations. The main reason of NokScoot's ceasing of operations is due to the coronavirus outbreak which halted all travel plans in and out of Thailand.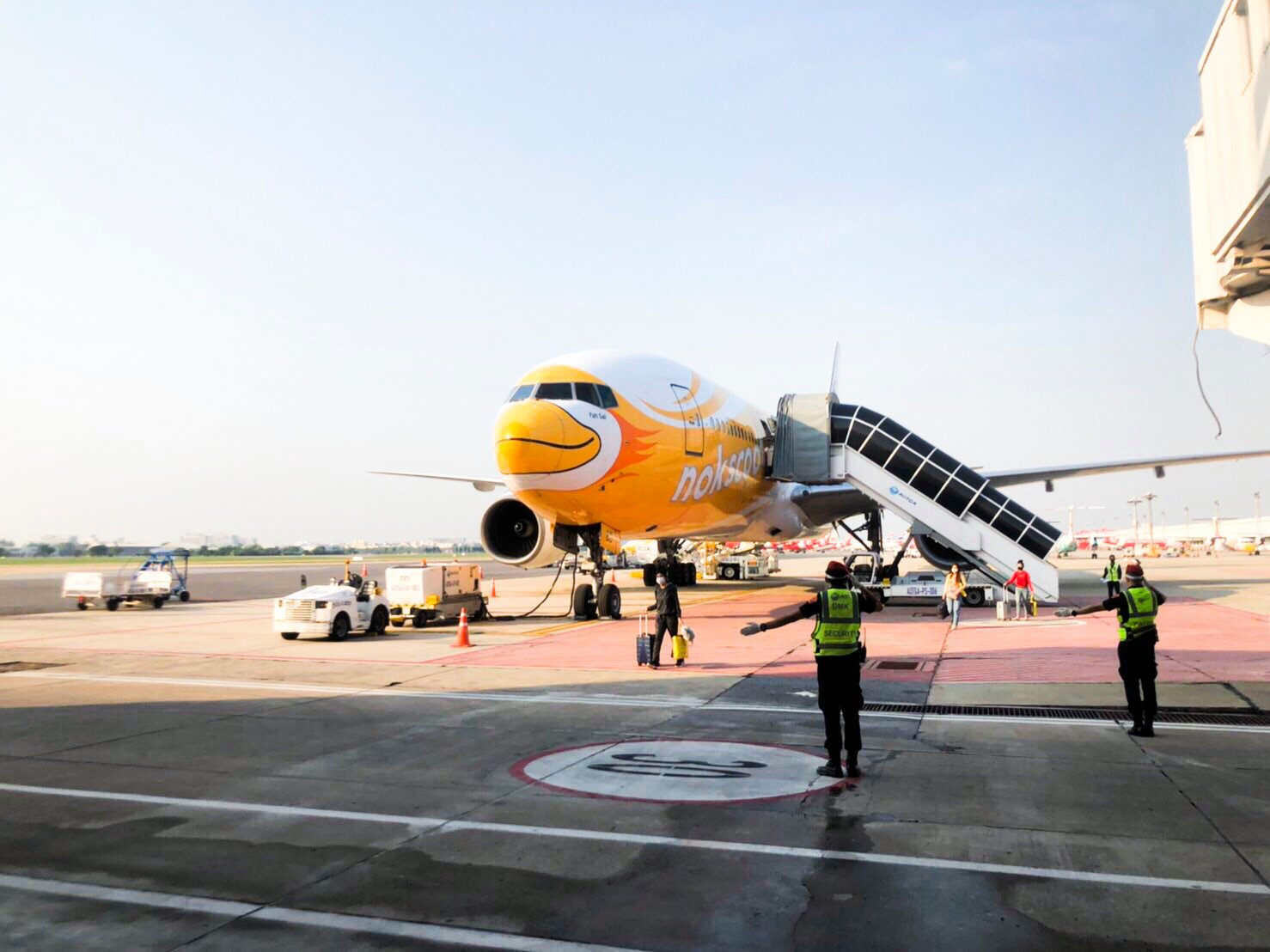 "Unprecedented challenges arising from the Covid-19 pandemic have further exacerbated the situation," the board said in its statement on Friday.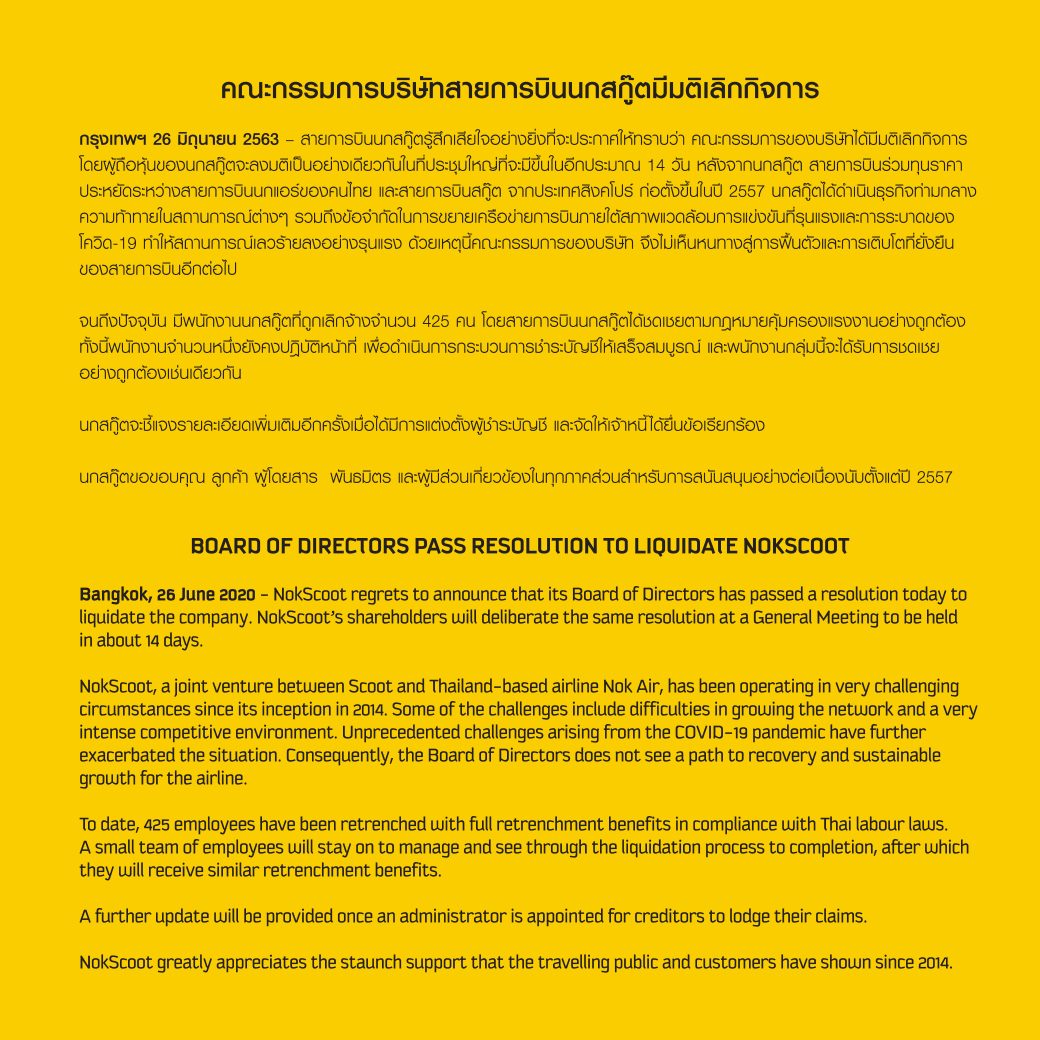 This Is Farewell
NokScoot, established back in 2014, operated medium- and long-haul routes to Asian countries such as China, Japan, New Delhi, Singapore and Taipei, from its base at Don Mueang airport in Bangkok.
This news was first reported by Bangkok Post
Read This Garden-Themed Cafe Has A Beautiful Glasshouse, Bean Bag Room And A Train
–
We would like to invite you to join our New Private Community Group! Here you are free to ask questions, share your love for food, and explore the Bangkok community! We will also regularly post about casual promos and latest findings.
Click on the button below and hunt good food with us today!